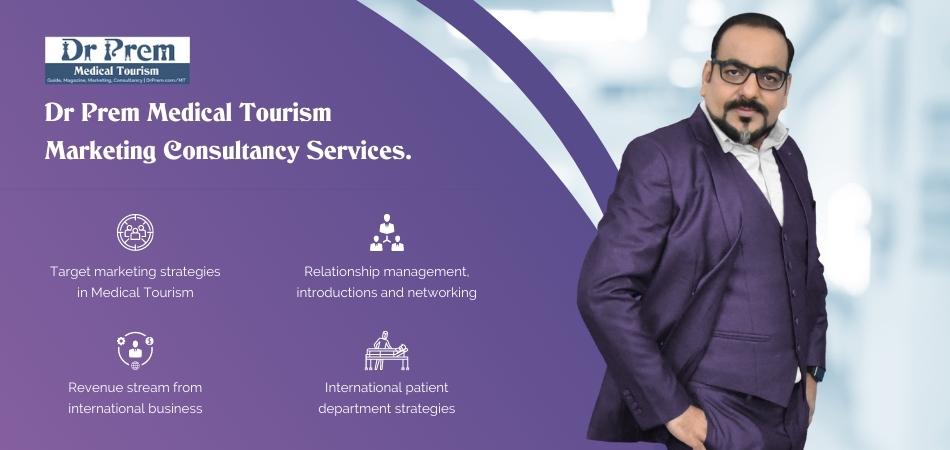 Turkey is counted among the top ten cosmetic and aesthetic tourism destinations in the world thanks to its world class facilities and expert surgeons.  As per Leisure travel or general tourism in Turkey suffered a setback few years back due to terrorist attacks but thanks to the growing craze of medical tourism that has helped in pulling out the country's tourism industry from doldrums.
Statistics released by the Turkish Health ministry, the country experienced more than 1, 52,000 medical tourist visits in 2016, enhacing Turkey medical tourism ranking. Most of the medical tourists were from the Gulf region, Libya, Azerbaijan, Iraq and also from European countries like Britain and Germany. In a recent speech, Recep Tayyip Erdogan, the President of Turkey said that the number of tourists coming for healthcare touched 470,000 by the November'19 end. The country aims 750,000 to 1.5 million medical tourists in the coming years.
Medical Tourism in Turkey – News, Updates, Guides and Trends by Dr Prem
Turkey emerging as a top 10 medical tourism destination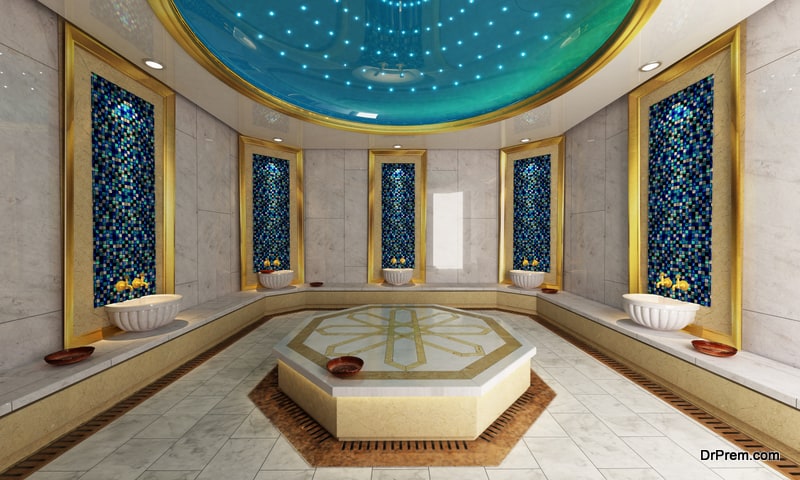 According to a report by Patient Beyond Borders, Turkey is now among the world's top 10 medical tourism destinations. Its natural attractions, ancient wonders, thermal springs, traditional hammams and massage therapies as well as modern healthcare infrastructure is drawing patients from all over the world. Its proximity to Western Europe is an added advantage as Europeans visit Turkey for affordable cosmetic surgeries and other medical and wellness treatments. The country is gaining fame for its hair transplant clinics as well.
The distance between Turkey and Middle Eastern, European, African and Asian countries is less, so the travel cost is low too.
Here's a look at why Turkey has become the 'rising star' of the medical tourism business:
Affordable packages
In 2018, the country earned $1.5 billion from 700,000 medical tourists according to the Turkish Health Ministry. This was because of the affordable treatment packages offered to medical tourists, along with high quality procedures. The healthcare facilities are able to provide world-class healthcare at lower costs due to the exchange rate and lower living costs in Turkey.
The cheap labor costs make surgeries and treatments cheaper. Also, medical tourists from UK come to Turkey for cosmetic surgery and hair transplants as these are not on the NHS in UK, and are too expensive in private clinics.
No waiting lists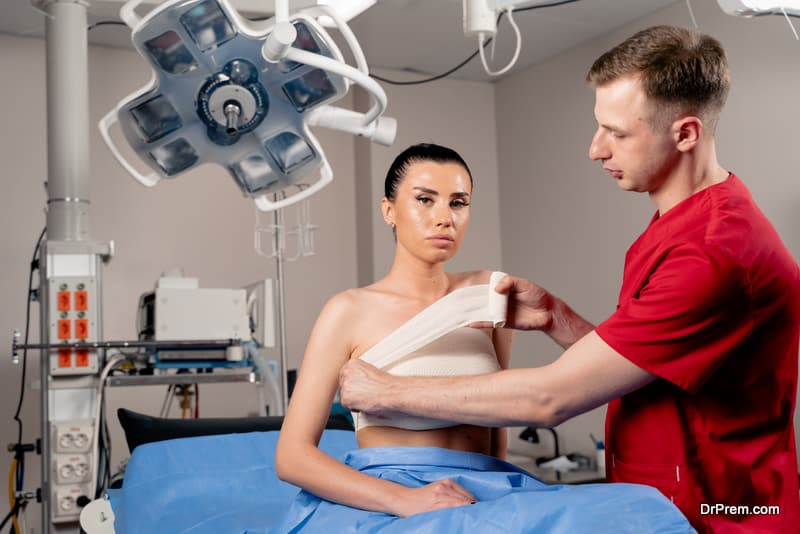 After booking a surgery or treatment package in Turkey via a medical tourism facilitator company or on your own, the procedure takes place in a day or a couple of days. You would find that you have ample time and money for relaxing in the traditional or modern spas, or sightseeing and shopping, before or after your treatment, and if you go via a medical tourism facilitator, then they will arrange everything for you. Another advantage is that your cosmetic surgery or hair transplant can be done discreetly in Turkey, away from curious eyes.
High standard of hospitals and surgeons
Turkey appeals to international patients due to the high standard of healthcare facilities, surgeons and support staff. The internationally accredited hospitals and clinics are staffed with highly skilled doctors and surgeons, and equipped with ultra modern medical devices. The government and private-public partnership (PPP) model bolsters the growth of healthcare infrastructure.
Though the pandemic hit the medical tourism business, the resumption of normalcy worldwide has led to the increase in demand for cosmetic surgeries and other procedures. Hospitals and clinics in Turkey practice the covid norms, thus making patients feel safe.
400,000 Europeans visited Turkey in 2021 for health tourism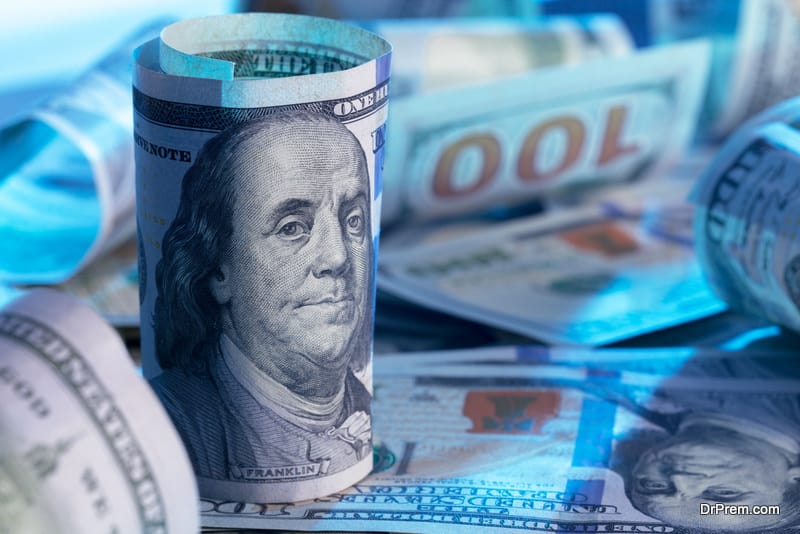 In 2021, there were 640,000 medical tourists, out of which 400,000 were from Europe. The most popular treatments were plastic surgery, IVF, and hair transplant. Orthopedics, cancer treatment, and dentistry were sought after by patients as these treatments were inexpensive compared to their home countries.
The revenues generated are well over a billion dollars, and the unrecorded figure could be 2.5 billion to 3 billion dollars, according to sources. The revenues generated from the tourism industry was 25 to 30 billion dollars in 2021. The spend per tourist was $750, but an average medical tourist spent approx $2000.
A recent Health tourism department report of the Health Services General Directorate found that US patients preferred Turkey because treatments were 35% to 60% cheaper.
Turkey easing VISA requirements to facilitate medical tourism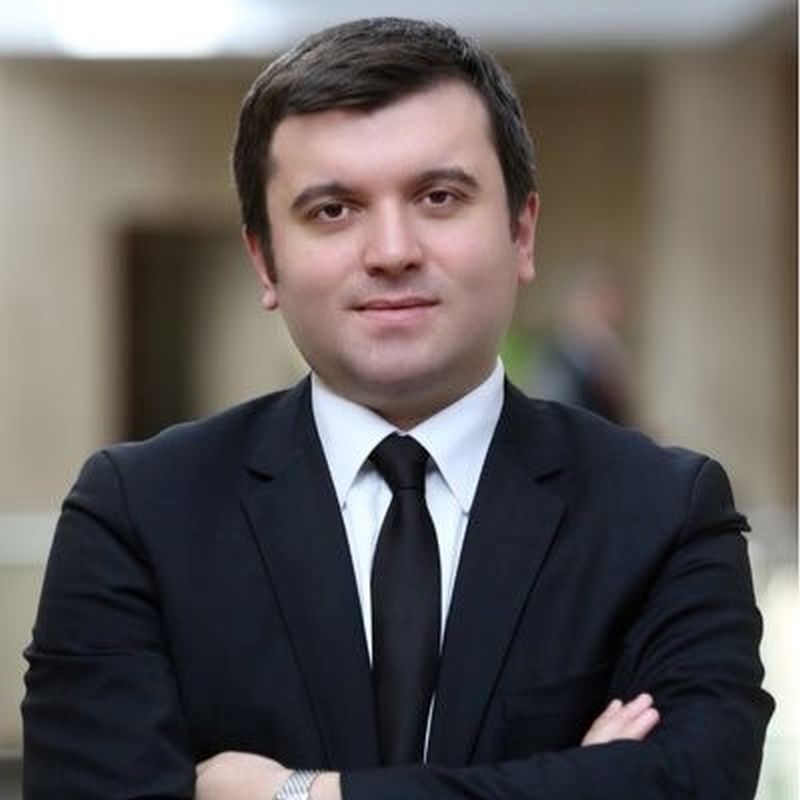 Image Source : mfa.gov.tr
Turkey has authorized Service Exporter's Association (HIB) to ease the requirements for VISA on the 15th of Oct. The Foreign Ministry and Trade Ministry signed an agreement called the Medical Visa Cooperation Protocol, in order to authorize HIB.
The Deputy Foreign Minister of Turkey, Yavuz Selim Khan said this step was important as there has been significant growth in the medical tourism industry worldwide, and Turkey should use the opportunities in this industry to boost the economy.
The Deputy Minister of Trade Mustafa Tuzcu emphasized that Turkey had hosted approximately 10 million patients in the past 10 years. He also noted that Turkey could earn around a billion dollars in medical tourism industry by the year 2023.
Turkey Emerging as a Popular Health and Wellness Tourism Destination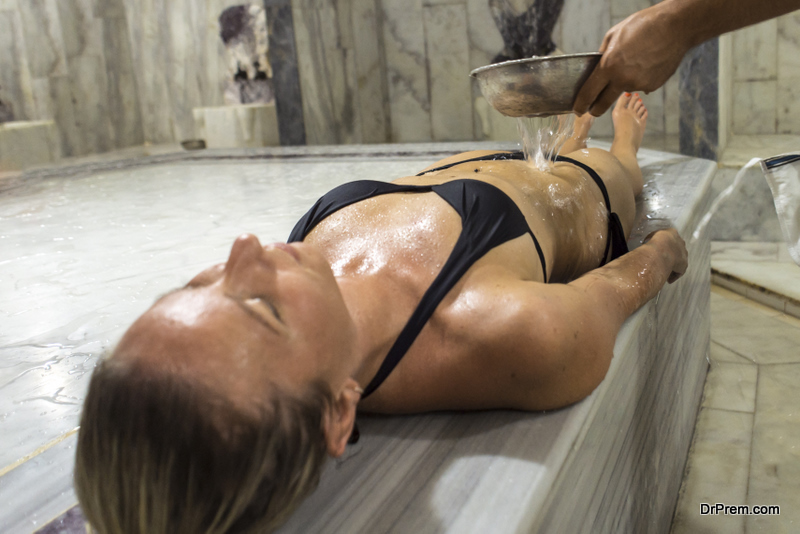 Health and wellness tourism has experienced a significant growth in the last few years owing to several factors like rising healthcare costs in developed countries, world class facilities at affordable prices in developing nations, globally certified staff in these hospitals, and the opportunity to club medical treatments with holidays in exotic locations. Medical tourism in Turkey contributes $4 billion annually to Turkey's economy.
The state of the art medical and healthcare facilities in many wellness tourism destinations offer several procedures for highly affordable prices. Some of the more popular procedures one can avail in these locations include dental surgery, cosmetic surgery, hair transplant, infertility, eye surgery and cancer treatments, etc.
Quality of Healthcare
Turkey is currently seeking European Union membership, and will be set to join the coalition by 2014. With its aim to take the right step in the right direction, Turkey has invested a lot of money and effort in establishing and implementing strict standards to have the highest level of quality medical care in both government and private healthcare organizations to increase the Turkey medical tourism ranking. The local Ministry of Health is in charge of regulating and ensuring all facilities and providers comply with healthcare standards and guidelines.
Medical facilities catering to foreign patients contain latest medical technologies and have board- certified staff with the majority of them receiving the training abroad. Turkey has 44 JCI accredited hospitals. Many of the hospitals are affiliated with esteemed US organizations like Johns Hopkins and Harvard University as well.
Healthcare System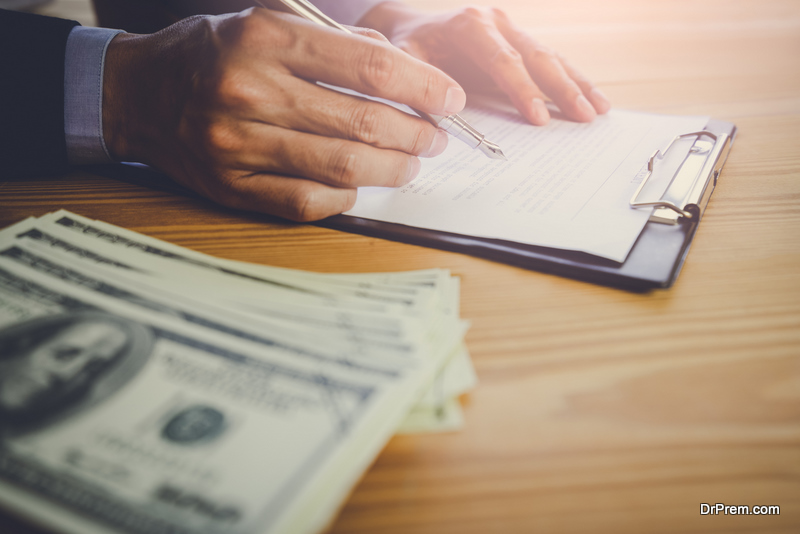 The Turkey government owns and manages around 55 per cent of Turkey's healthcare facilities. Private organizations, universities and foreign companies operate the rest of the hospitals. Though private investors entered the healthcare market in early 1990's, the private sector investments doubled within the last decade.
Robust Healthcare Facilities
The total number of hospitals touched 1534 in 2018 with 577 private and 68 university hospitals. The Ankara Bilkent City Hospital, a full-service hospital opened in 2019 is the largest in the country with 3704 beds.
The American Hospital, one of the oldest and reputed in Turkey is another state-of-the-art facility that treats more than 130,000 outpatients every year of which 1/5th are international patients from all over the world. This is also the first hospital in Turkey to receive JCI accreditation simultaneously with other international accrediations.
Currently, Turkey has 46 JCI accredited healthcare facilities which offer attractive medical tourism packages with 29 of them located in Istanbul.Others are located in Ankara, Antalya, Izmir, Adana, Bursa and Kocaeli.
JCI accreditation would mean these healthcare facilities follow international healthcare standards and use high quality medications. The high availability of skilled surgeons, general physicians, nurses and sub-specialists in these facilities would reduce wait time to a great extent, when compared to the US and UK.
General Information
Language
Turkish
Time Zone
EET(UTC+2)
Dialing Code
90
Electricity
230V, 50Hz
Major Cities
İstanbul, Ankara, İzmir, Bursa
Currency
Turkish lira
Clothing
Casual dress for most places. No shorts, sleeveless tops or

revealing clothing for men or women.

Health Related
Mortality Rate
6.1deaths/ 1,000 population
Life Expectancy
73.3 M /78.1 F
Patient: Physician Ratio
750:1
Hospitals JCI accredited
46
Recommended Vaccinations
Hepatitis A, Typhoid, Hepatitis B, Rabies, Diphtheriatetanus,

Measles and Varicella.

Other Infections
Legionnaires' disease, Cutaneous leishmaniasis, Tick-borne relapsing fever, Louse-borne relapsing fever, Brucellosis,

Anthrax, HIV
Tourism Related
Population
75,627,384
Reliability of Police Services
83/140
Global Competitiveness
4.45/7
Physician Density
73/140
Tourism Competitiveness
4.4/7
Hospital Beds
72/140
GDP/Capita
$10,666
Quality of Air Transport Infrastructure
36/140
Safety and Security
4.6/7
International Air Transport Network
30/140
Health and Hygiene
4.9/7
Quality of Roads
39/140
Air Transport Infrastructure
4.5/7
Hotel Rooms
43/140
Tourism Infrastructure
4.8/7
Tourism Openness
86/140
Cultural Infrastructure
5.2/7
Attitude of Population Towards

Foreign Visitors

53/140
Visa Requirements
21/140
Turkey is an affluent transcontinental country, which provides a decent admixture of Asian and European lifestyle. Officially known as the Republic of Turkey, the country is strategically located mostly on East Thrace in Southeastern Europe and on Anatolia in Western Asia. Displaying a unique blend of eastern and western sensibilities and traditions, it is a perfect convergence point of conservative Asian culture and a somewhat open European way of life.
Ranked as the 15th largest economy in the world, Turkey competes with other popular European tourist destinations like Greece, Italy and Spain. Turkey offers middle-Eastern cuisine and Islamic religion allied with a westernized democracy pushing to join the European Union (EU) in 2013. Turkey medical tourism visa is obtained easily thus making it one of the most visited medical tourism destinations.
Location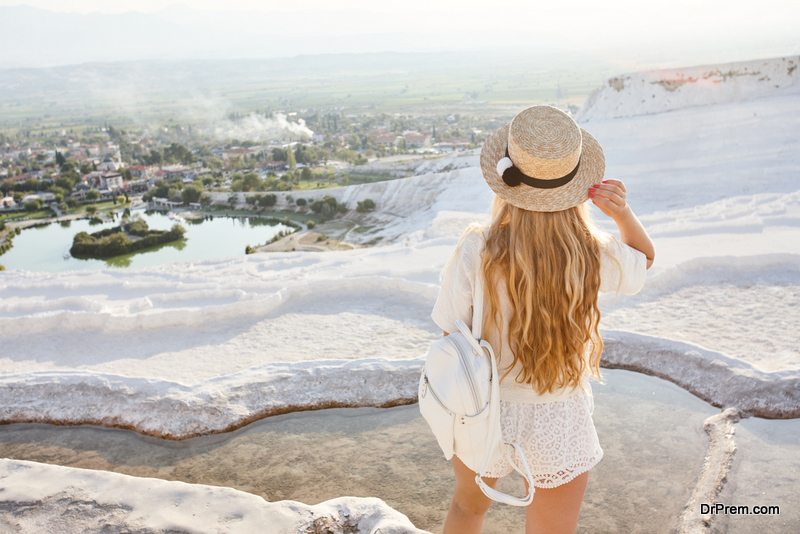 The Eurasian country is the world's 37th largest in terms of area. Surrounded by seas of three sides, Turkey provides travelers with diverse scenery. It encompasses azure Mediterranean coasts, dusty Anatolian plains, bustling Black Sea ports, pastoral Kurdish territories and the cultural cosmopolitan city of Constantinople, modern Istanbul. In the northwest, Turkey has the Sea of Marmara. East Thrace, i.e. the European section of Turkey, shares its borders with Greece and Bulgaria. The Asian part of the country, i.e. Anatolia, situates itself between the Köroğlu and Pontic mountain ranges to the north, which consists of a high central plateau with narrow coastal plains, plus the Taurus Mountains to the south. It stretches over 1,600 kilometers end to end from the Greek islands in the west, past the limestone cave-worlds of Cappadocia and the snowy forests of the Kashkar, to the Biblical slopes of Mount Ararat on the east with Armenia and Iran.
Climate 
Turkey's climate varies from region to region but generally, the north enjoys hot summers and chilly winters with the occasional dusting of snow. The Anatolian plateau forms the center of Turkey and can be extremely hot in summer and freezing cold in winter. However, most visitors head to the Aegean and Mediterranean coasts where winters are mild and often wet. Winters on the eastern part of the plateau are especially severe. The average winter temperature in eastern Anatolia ranges from −30 °C to −40 °C (−22 °F to −40 °F). In the west, winter temperature averages below 1 °C (34 °F). During summers, temperature may rise above 30 °C (86 °F) in the day.
History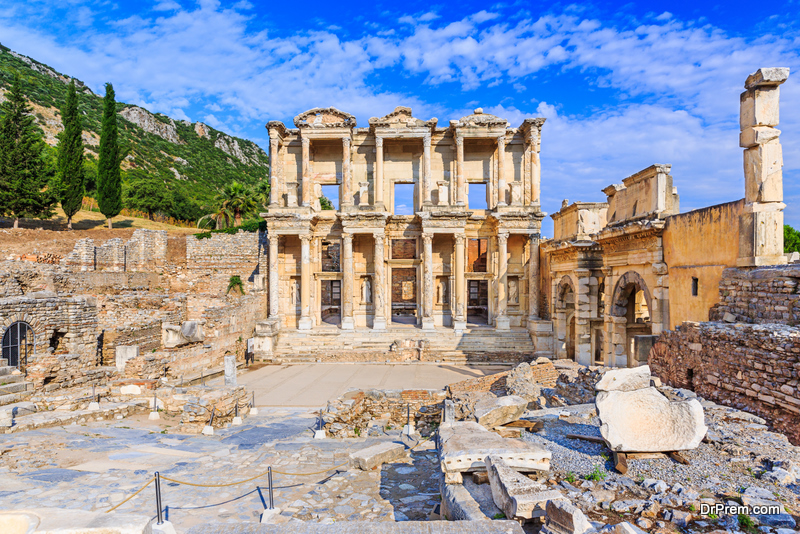 Historically, Turkey has seen three of the world's largest empires from the ancient Greeks, some of their key cities (including Troy and Ephesus) are in the modern-day Turkey, to the Byzantines, the 'Eastern Romans' who created their capital at Constantinople, and the Ottomans, who ruled all from Vienna to Iran.
Tourism
Tourism focuses largely on a variety of archaeological and historical sites and on seaside resorts, along with its Aegean and Mediterranean coasts. Turkey is modern enough to be comfortable yet traditional to be interesting. Here, the visitors will have the opportunity to explore 10,000 years old historic treasures.
Istanbul is one of the most-popular destinations among the tourists. Being the only city in the world to have the flavor of two continents, Istanbul offers a rich legacy of mosques, churches, museums and magnificent palaces, coupled up with bustling markets and a vibrant street life.
Turkey offers many types of activity holidays like water sports and yachting, hiking, white-water rafting, mountain climbing and cycling. Turkey may not be the obvious ski destination, but it does have a number of winter sports resorts, generally located on average height, and forested mountains.
Medical Tourism in Turkey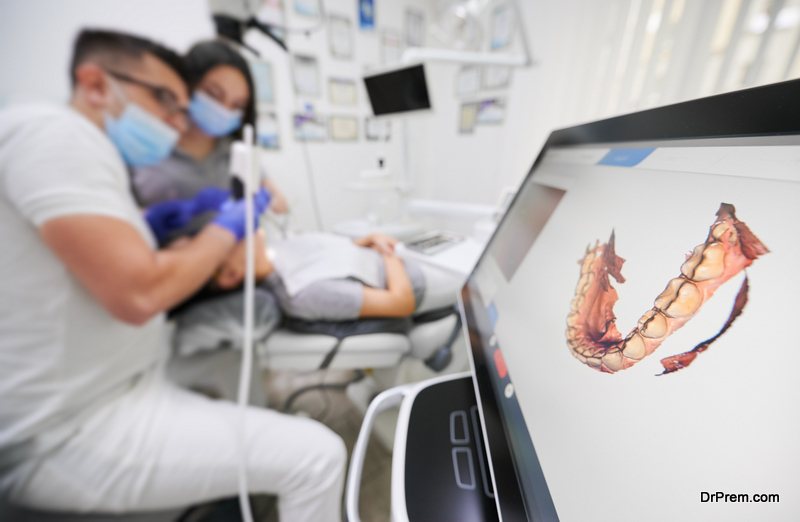 According to a new research report entitled "Emerging Medical Tourism in Turkey," the country hopes to attract a significant rise in the number of foreign patients seeking medical treatments in Turkey.
Connecting Asia and Europe, Turkey is poised to be one of the leading destinations for medical tourism with its affordable services and high quality healthcare.
Additionally, government initiatives, including heavy marketing and investment in this sector for creating more affordable hospitals and spas for medical tourists, will further drive the industry forward. The report also identified dental treatment, cosmetic surgery, thermal tourism and infertility treatment as the major areas of growth in the industry.
Turkey has slowly been growing as a potential wellness tourism destination for some years now. The government has proposed measures to transform the nation into the second Dubai in terms of medical and healthcare services. The country's location between Asia and Europe also puts it in a prime location to attract medical and wellness tourists from both destinations. As such, here are some potential reasons why tourists should favor Turkey over other wellness tourism destinations, including the easy process of obtaining the Turkey medical tourism visa.
Top-notch healthcare facilities attract medical travelers
Turkey has top-notch medical facilities that employ US board certified medical professionals. The facilities also employ skilled nurses and administrative staff who are multilingual and well versed in different languages in order to treat patients from different countries.
The number of medical tourists who visited Turkey in the year 2011 was 29.3 million. Antalya and Istanbul continue to remain the fifth and ninth most visited cities in the world as of 2009. In addition to the visitors who come here for the sunshine and cultural attractions, the country has played host to several medical tourists over the years, offering excellent medical and healthcare facilities in its cities for arriving clients.
Another major reason why medical tourists flock to Turkey is the high quality healthcare standards followed in the country. Most of the medical facilities catering to foreign tourists are JCI (Joint Commission International) accredited.
Turkey offers affordable treatments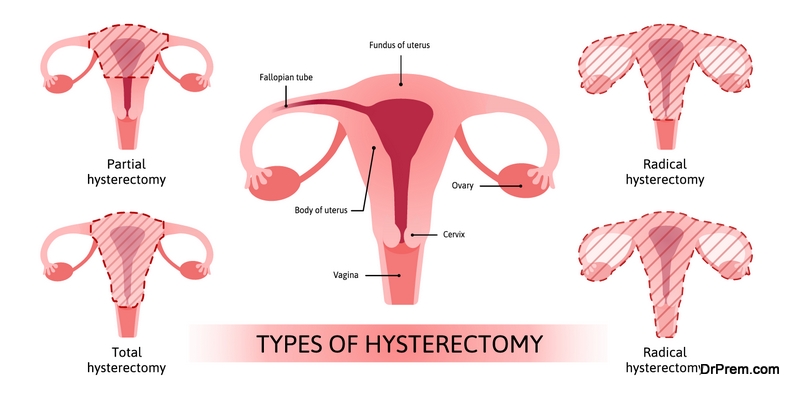 Turkey offers excellent health facilities at comparatively affordable costs as those in the US, UK and other developed nations. For instance, a bone marrow transplant would cost $300000 in the US as compared to just $40000 -$70000. Procedures like hysterectomy would also cost three times lesser in Turkey when compared to the US or UK. In addition, a heart bypass surgery in Turkey would cost only $15000, which is nine times lesser than what it would cost in the US.
Its advantageous position between Europe and Asia as well as its membership with the EU enables it to attract medical tourists who can expect EU health standards in the facilities here. Most medical tourists who visit Turkey do so for procedures like dental care, plastic surgery, liposuction and a variety of thermal spa treatments.
A comparison of costs in this department would also help us understand why. Cosmetic plastic surgeries cost over 10000-15000 Euros in Europe. The same surgeries can be availed in equally high-class medical facilities in Turkey for as low as 3000 – 6000 Euros. These costs would also include flight and accommodation costs. The significant cost differences as well as the chance to holiday in a foreign location while undergoing treatment would be the major reason for the country turning into a potential medical and wellness tourism hub for worldwide clients.
Turkey is fast becoming a wellness tourism hub for potential medical tourists. Factors like affordable healthcare costs, international medical facilities and healthcare standards and reduced wait times are some of the factors that make the country a popular wellness destination. The country's advantageous position between Europe and Asia also makes it a prime medical tourism destination for those who do not prefer traveling all the way around the world for treatments.
In Turkey, the waiting period for a treatment is much less compared to countries such as the UK. For example, in UK, patients might have to wait upto 18 months for surgeries such as knee replacement. In contrast, in Turkey, the wait time is 2 weeks or less than that, counted from the time of booking the treatment. This is another appealing factor for medical tourists, as they can get back to resuming work and daily activities in a short time.
There have been instances of tourists in large numbers visiting Turkish clinics from all corners of the globe. Although an appreciable number of medical travelers sought treatments in orthopedics, obstetrics and gynecology and ophthalmology, the demand for cosmetic and aesthetic procedures remains a few steps ahead.
Cosmetic surgery in Turkey is more advanced than other European countries.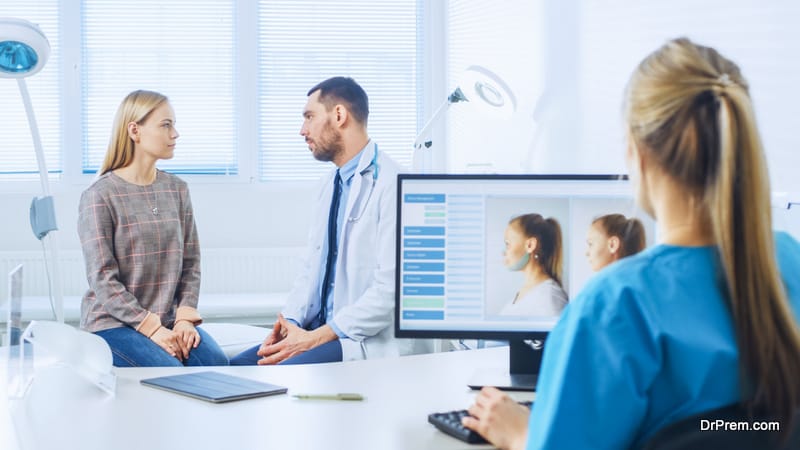 This has been acknowledged by the 2nd Vice President of International Society of Aesthetic Plastic Surgery (ISAPS) and President of European Rhinoplasty Society. Turkish beauty surgeons have been working miracles of bringing a changeover in the appearance of their clients.  They have promised clients to enhance their looks and make them appear attractive.
More importantly, their high success rates in these aesthetic procedures bear a testimony to their skills and commitment towards the customers. Plastic surgery being a prime driver of global medical tourism, it is not difficult to see reasons behind the demand for Turkish clinics becoming international hotspots for aesthetic surgery.
The policies of the country are tourist friendly so far as medical tourism is concerned. The Turkish authorities in the ministry of tourism are quick to realize the enormous potential their cosmetic surgery clinics hold to lure foreign customers.
Turkey has made huge progress in the domain of Rhinoplasty, Abdominoplasty and skin tightening, particularly around the eyes to give customers a kind of looks that they had always dreamt of. In the field of hair transplant too the country can boast of delivering a quality of service no other clinics across the world are capable of.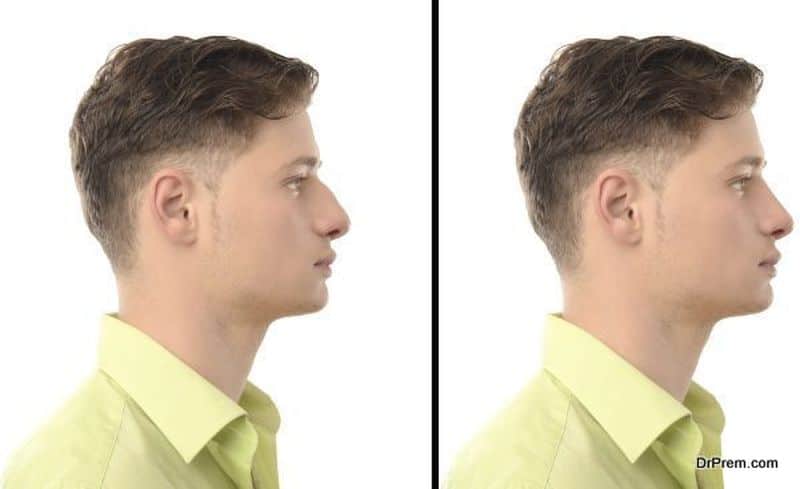 In 2016, about 5000 people underwent hair transplant in Turkey per months and in 2017, the number is projected to 80,000. Consequently, customers from Germany, Belgium, France, Denmark and Netherlands come to this country to get world-class surgical procedures done on them at prices far too low than what they could have achieved back home.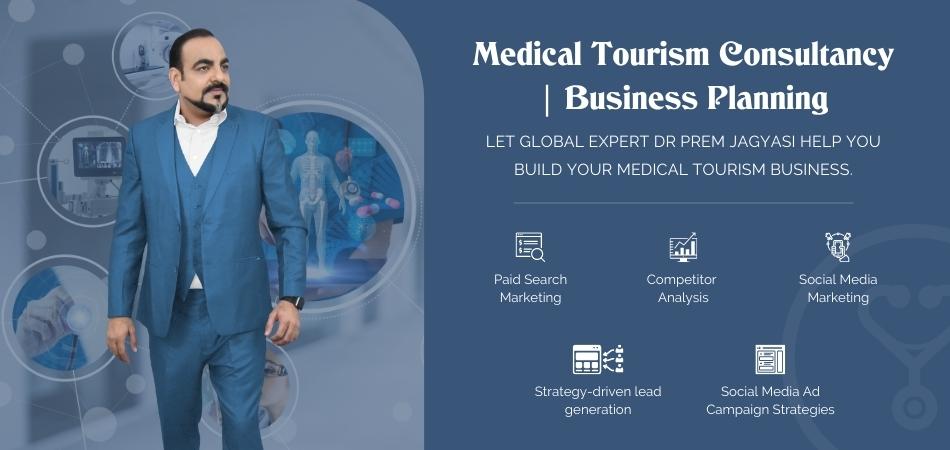 Anatolia in Turkey had always been famous in history for being a centre for cure for diseases.
Turkey's fame for being a centre for healthcare and beauty enhancement is not at all a recent achievement. It has ancient ties with the country's history and culture. Studies reckon that the number of tourists visiting this country for seeking healthcare solutions have been around an astounding 7lacs last year.
According to the numbers and information supplied by the Ministry of Tourism and Culture, there had been a phenomenal hike of 550000 medical tourists from different countries rushing to Turkish hospitals for medical treatments.
In the field of plastic surgery, Turkish clinics can beat any of its European counterparts any time achieving dream surgeries and that too at much lower prices. The government had made substantial investment in developing the country's infrastructure as a supporting arm to back up medical tourism.
6 Reasons Turkey is popular for hair-transplant procedures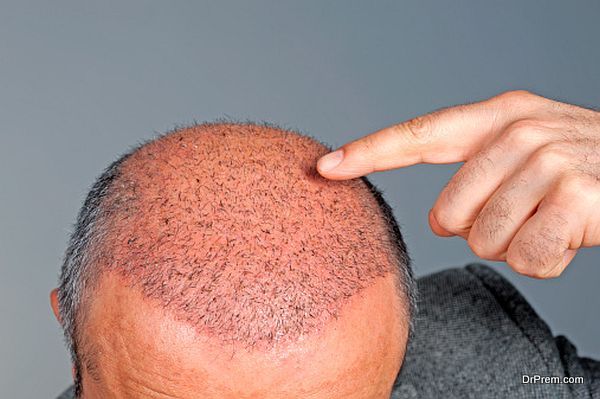 Talking of hair transplant, British constitute a sizeable chunk of customers. It is not surprising since 40% of them suffering from male alopecia second only to Czech Republic having the highest bald population in the world. Judging by its growth in the field, Turkey may soon become to be known as the hair transplantation hub for medical tourists worldwide. Here are some reasons this may soon become possible.
Internationally Accredited, State of the Art Facilities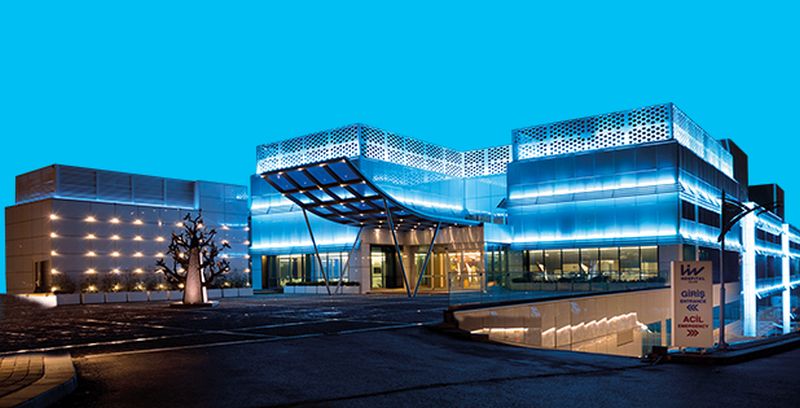 Image Source : cms.livhospital.com
The increasing demand for hair transplantation surgeries has led to the rise of several facilities in and around the country catering to these demands. Istanbul alone has over 250 hair transplantation clinics doing good business.
Almost all of these clinics house the latest in hair transplantation equipment and highly skilled staff, while most of the clinics are accredited by international bodies like the JCI. As such, these facilities provide safe and highly effective procedures that guarantee perfect results, all for very affordable costs.
By using cutting edge transplantation techniques like Follicular Unit Transplantation and Follicular Unit Extraction, these clinics ensure to offer near perfect results wherein it would be very hard for anyone let alone yourself to distinguish the transplanted hair from naturally growing hair.
Liv Hospital is one of the ultra-modern super specialty hospitals located is the tranquil ambience of Ulus district, Istanbul, the hub of health tourism in Turkey. The plush hospital building with state-of-the-art treatment facilities surrounded by lush gardens and parks overlooking the famous Bosporus is an embodiment of healthcare excellence where a patient can access the most advanced treatment for any ailment.
The hospital performs hair transplantation in accordance with the HR SYSTEMS criteria (a mandatory set of guidelines for this procedure) by recognized hair transplant specialists which leaves no room for botched operation, which is a common observance with other clinics.
Constructed in 2013, this JCI accredited hospital is truly Leading In Vision (from which the acronym LiV has been derived) ensuring high standards of service where every need of the patients is given due importance. To keep up with the appreciable growth of medical tourism in Turkey, Liv Hospital has set its mission to achieve a high level of excellence in individual patient healthcare.  The hospital with 154 beds, 50 specialty departments and 8 operating rooms treats nearly 4000 international patients annually.
Liv  Hospital stands as one of the pioneers in international healthcare offering a gamut of medical treatments adopting cutting-edge technologies in diagnosis and treatment procedures.  The hospital is famous for offering specialist services in oncology, cardiology, orthopedics, general surgery, neurosurgery, traumatology and ophthalmology.
Personalised care and attention enable patients a fast and stress-free recovery. The hospital has successfully created a splendid ambience of comfort, trust and reliability uniquely integrating the advanced medical treatments and age-old healing concepts aimed towards achieving complete wellbeing of the patients.
Each and every patient is treated as a highly esteemed guest and given a VIP welcome similar to what you expect in starred hotels.  The objective is to make the medical tourist relax, recover and get refreshed giving him/her the confidence that cure is sure.
Central Location
Turkey enjoys a prime location between several cities in and around Europe and the Middle East. This allows the region to enjoy incredible opportunities in the form of medical tourists who wish to get treated here while enjoying a vacation in the country during treatment. This makes Turkey the most preferred choice in the region for hair transplantation surgeries.
Low Costs of Procedures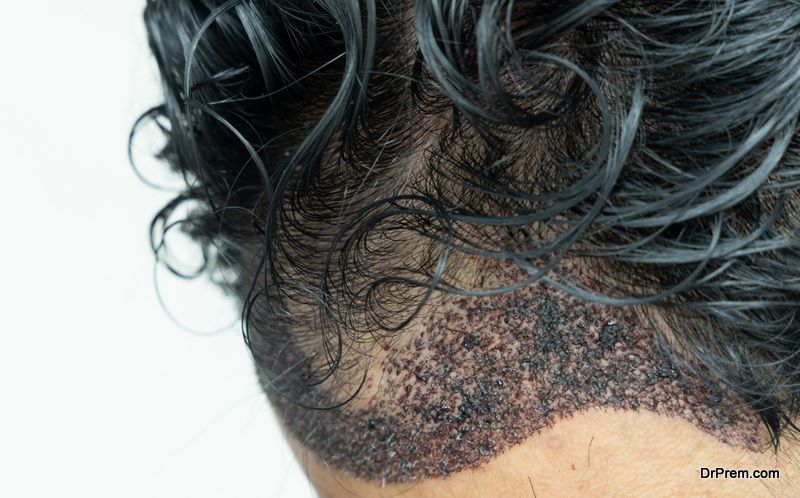 Hair transplantation procedures can rake in millions of dollars in the U.S. An individual opting for Follicular Unit Extraction treatment in the U.S. would need to pay at least $15000 for the procedure while he can easily get the same treatment done in Turkey for just 20% of that cost.
Trend for Facial Hair
In many Arab countries, facial hair is a symbol of masculinity. Hence, a greater number of men flock to clinics in Turkey to get facial hair transplantations. Most of the clients that these clinics get are men from Saudi Arabia and other Middle Eastern countries.
Excellent Diplomatic Relations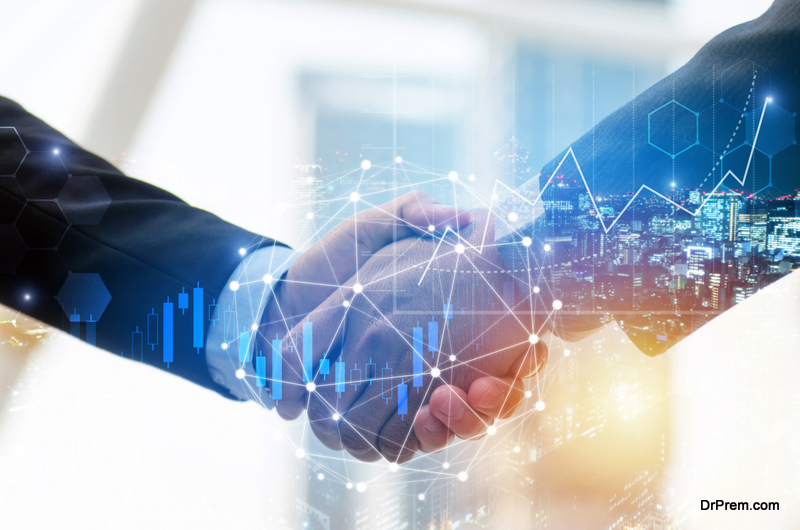 Turkey enjoys a robust diplomatic relations with its neighboring countries. This makes it the most preferred choice for Arabs as well as other Middle Easterners when it comes to choosing a location for their hair transplantation needs.
Popularity of Turkish Television Shows
Of late, a number of Turkish television shows have come into the limelight mainly for their actors who sport trend setting mustaches and beards. Many medical tourists flock to Turkey in a bid to get hair transplant surgeries that would allow them to emulate these trends. Factors to be concerned about when opting for hair transplant surgeries
Although hair transplant surgeries allow one to achieve a younger, more masculine look, some considerations need to be noted.
For starters, not every beard or mustache suits every face. Some men may end up regretting their choice of opting for a particular style when they find out it doesn't suit them. However, this would become a tougher task to accomplish than the surgery itself.
While hair transplant surgeries only promote hair growth in the scalp or chin, they have nothing to do with grooming the hairs that grow. That is left to the client.
The hair for hair transplants is usually taken from the back of the scalp where hair growth is thick. However, if this region experiences thin hair growth as well, it may not be considered suitable for hair transplants.

Turkey is a premier destination for hair transplantation surgeries in the Middle East. The low treatment costs coupled with high quality treatment and care as well as the close proximity to several Middle Eastern countries makes Turkey one of the top destinations in the world for hair transplants.
High quality cosmetic surgery at surprising cheaper price and what more could tempt a medical tourists better?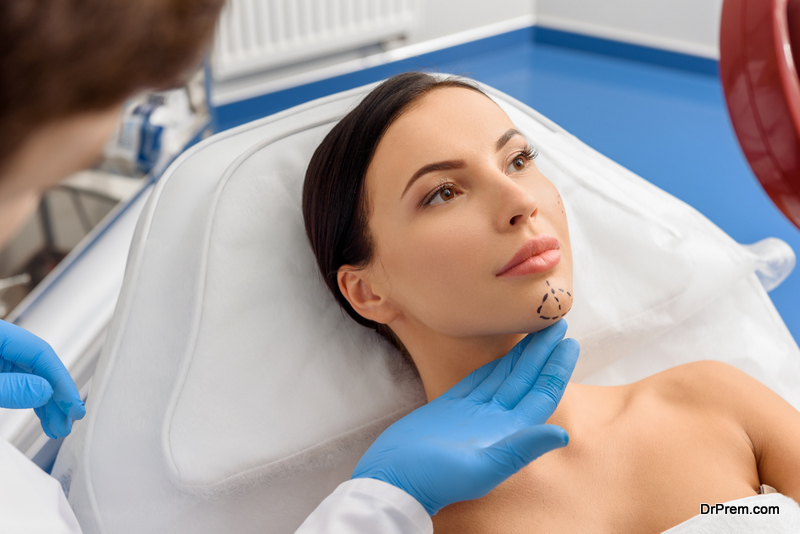 In Turkey, people are rather passionate about cosmetic and plastic surgery considering the immense expertise of their surgeons. Be it local customers or customers visiting from abroad, the craze for these operations has gone viral.
The operating theatres supported by state –of- the- art medical equipments are capable of doing all sorts of complex aesthetic procedures with utmost precision. The doctors, nurses and attendants are well versed with these latest gadgets. A facelift would cost you only around 3250 Euros and a rhinoplasty is even cheaper a deal hitting around 2000 Euros. In Turkish clinics, expert surgeons with about 10/15 years of experience are contributing heavily to the booming of cosmetic and aesthetic tourism in the country.
The year 2015 saw 746000 foreign tourists visiting Turkey seeking top class medical treatments. Out of the 1 lack visitors to this country seeking hair transplant, around 70 % of the crowd was from UAE. The revenue from medical tourism in 2015 had struck a record 5.8 billion USD and that would be around 1lac USD per patient. Countries like Germany and the US would charge you twice as much charged by a Turkish clinic according to reports chronicled in Turkish Healthcare Travel Council publications.
Medical tourism companies facilitating the boost of Turkey's medical tourism: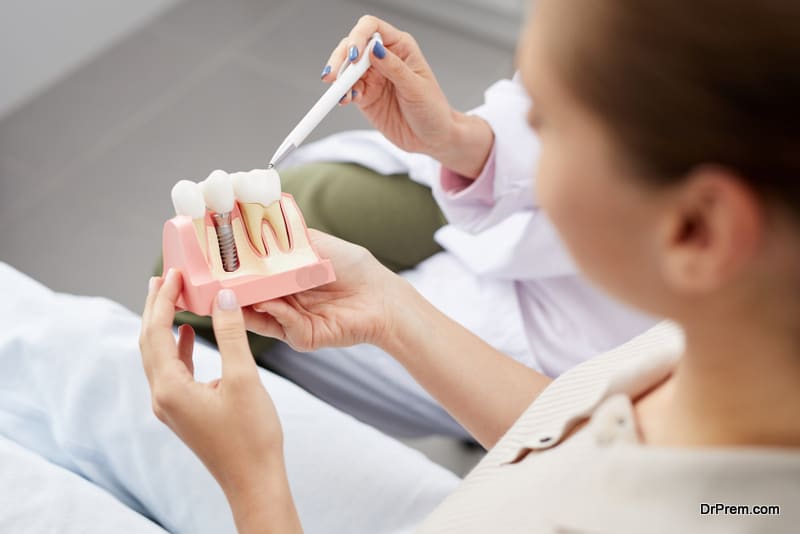 It is not easy for a foreigner to land up in any clinic of his/her choice in Turkey for any type of aesthetic surgery. Chances are high that he/she will not get the desired treatment outcome unless guided by a recognized agency.  Here steps in Petra Global, one of the reputed medical tourism companies helping countless patients/clients from different parts of the world including Middle East countries to avail the best aesthetic treatments in Turkey.
Strongly equipped with professional consultants and executives, this company offers all-inclusive support to every medical tourist whatever may be his/her requirements providing a unique experience. Petra Global is doing a great job in lines with the country's reputation in medical tourism.
Strategic positioning of clinics taking care of tourists' preferences: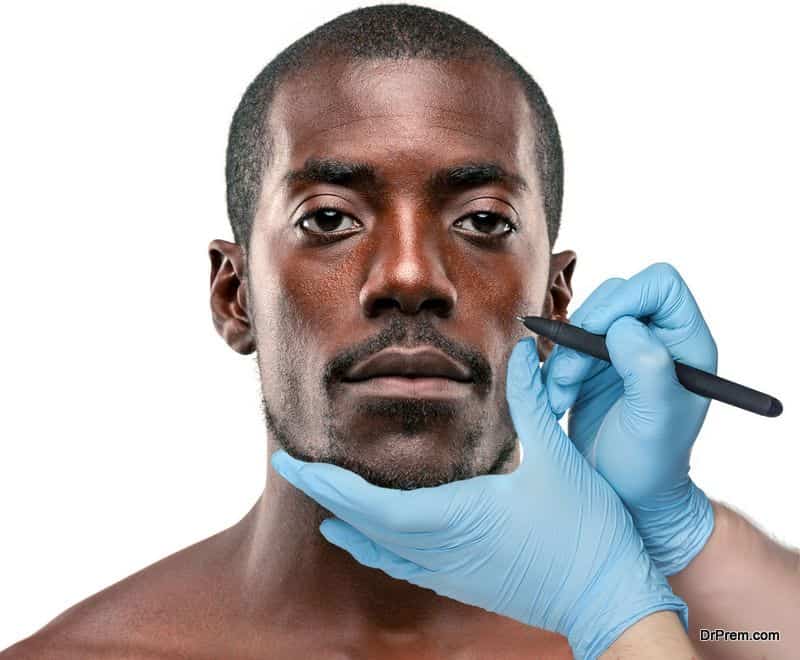 To give a supporting impetus to medical and cosmetic surgery tourism, Turkey is banking heavily on its inherent wealth of rich culture and history, mesmerizing landscape, a pleasant climate and friendly locals so that these elements can be an added source of tourist attraction. Clinics are mostly situated at strategic points in the capital city Istanbul and Izmir having a confluence of Western and Eastern ambience. The shopping plazas, accommodation and restaurants are located close by.
Moreover, the location of Turkey between Europe and Middle East countries has further simplified medical travel. People can enjoy a great vacation and relish Turkish hospitality while undergoing a cosmetic procedure.
Prospects of Tourism Industry in Turkey and Initiatives by Government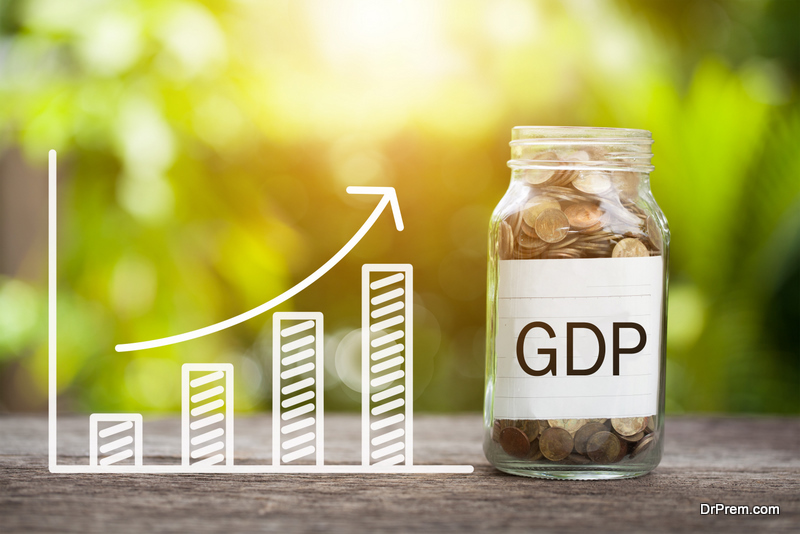 Travel and tourism industry in Turkey has been able to increase its role in GDP growth by about nine percent last year, which is actually strongest growth by any nation in Europe as well as among countries that are part of G20. These details were published in the report released by World Travel and Tourism Council.
Findings of WTTC Report
This contribution by tourism industry to economic growth is expected to grow further by about six percent this year and will easily outperform general economic growth by 2.8%. The report also highlights the fact that direct jobs created by tourism industry increased by eight percent last year and it is anticipated that this figure will improve by another 3.8% in 2014. The travel and tourism industry was able to provide jobs to 2.3 million people in the country last year.
Preferred Destination for Tourists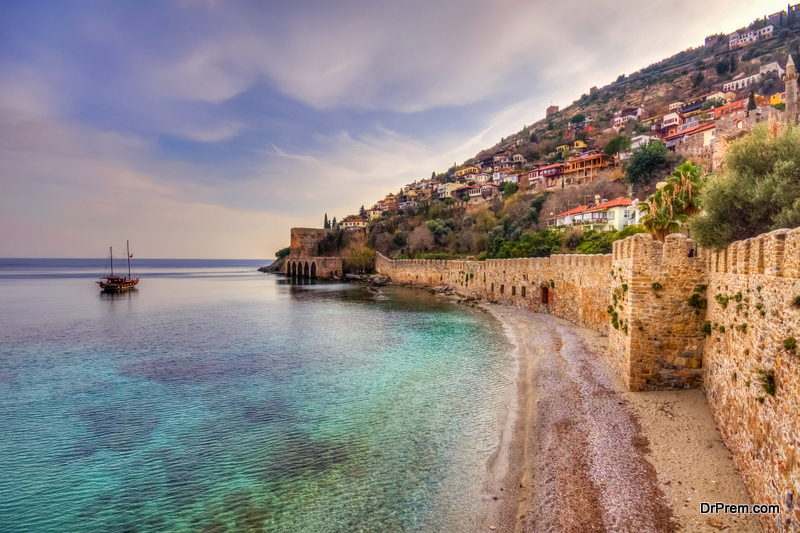 Presently the country is the sixth most visited destination for tourists from all around the world with around thirty million tourists coming here and the numbers are rising every year. The popularity of Turkey as a tourist destination is growing day by day because of its many attractions ranging from splendid coastlines consisting of pristine bays and sandy beaches to places of historical importance and archeological sites.
Government's Role
Government is playing a significant role in promoting travel and tourism industry in the country by reducing tax rates as well as utility prices to help eliminate bureaucratic barriers, which can possibly effect growth of the industry. Convention tourism industry is getting a big boost from the numerous expo and convention centers being developed mainly in the city of Istanbul.
VAT exemption for foreign medical tourists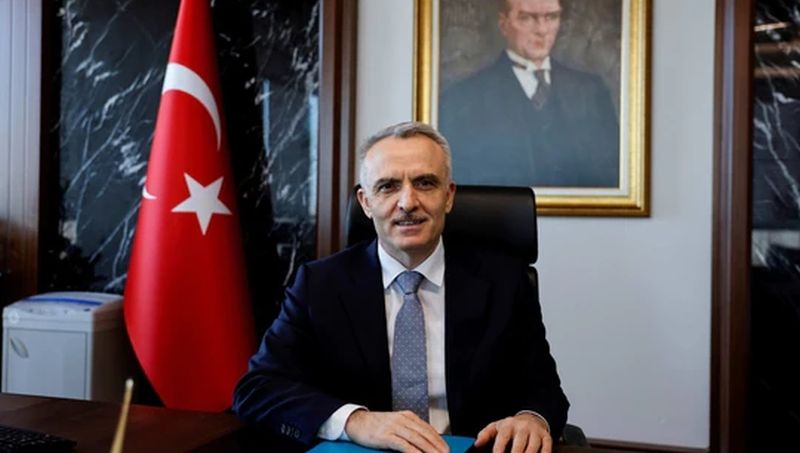 Image Source : images.hindustantimes.com
To make Turkey medical tourism even more affordable, the Turkish government has unveiled numerous incentives, such as VAT exemption for non-resident foreign medical tourists. Any rehabilitation or medical treatment in a healthcare facility which is accredited by Ministry of Health would be exempt from VAT.
The healthcare focused plans for tourism development aims to bring 2 million visitors and $20 billion annual revenue by the year 2023.Turkish finance minister Naci Agbal made the announcement that the government was planning to allow more private investment in the healthcare industry.
The country would tie up with social security establishments abroad to attract elderly patients for treatments to Turkey. The elderly would benefit as they would receive high-quality treatments for a fraction of the price than in their own countries, thus able to afford otherwise unaffordable treatments. The country would benefit by having a steady flow of patients, throughout the year, as retirees can travel in autumn and spring too, and not just the summer when most patients visit.
Eco and Health Tourism
Additionally, industries such as eco and health tourism are getting more attention because of creation of new policies for protection of environment and minimal bureaucratic interventions for admitting foreign medical tourists coming for various treatments.
Initiatives like one that allows citizens of ninety-three countries to apply for as well as pay for the visa online attracting medical tourists from different parts of the world. Such kind of facilitation measures is having a positive effect on tourists interested in visiting the country.
Some interesting facts about tourism sector in Turkey making it more attractive as a Health Tourism Destination: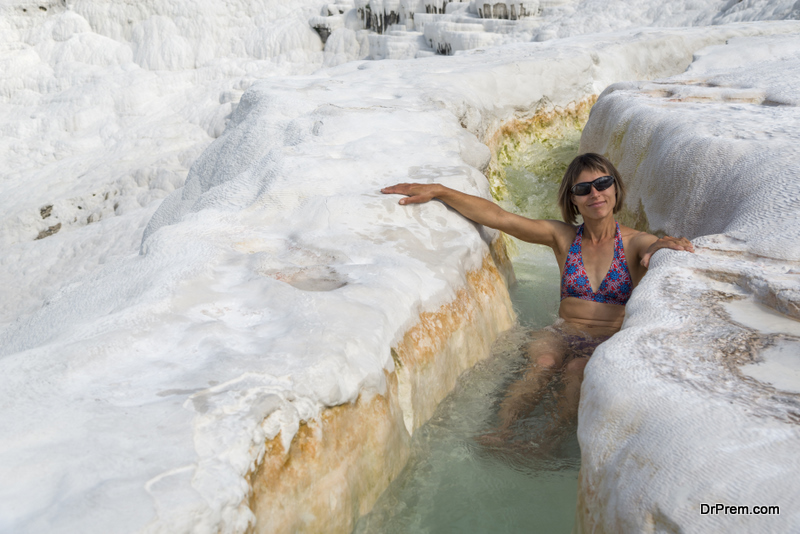 Between 2007 and 2012 there has been an increase of thirty seven percent in international tourists arriving in Turkey.
Tourism industry in the country is growing at much faster rate as compared to global average in the last couple of years.
Tourism sector in the country has set a target of reaching sixty million tourists and generating revenues of $80 billion by the end of 2023.
By 2012 Istanbul has become one of the preferred destination for conventions with around 128 conventions as well as congresses taking place in 2012.
The country is also one of the top seven countries of the world, which are favorite destinations for geothermal tourism. Turkey has around 1,300 thermal springs and ranks second in Europe in terms of number of thermal springs present in any country.
Coastline of Turkey is 7,200 km long with beautiful beaches, comprising of 355 blue flag beaches giving it fourth position among thirty-eight other countries and nineteen blue flag marinas.
Golf tourism is also becoming one of the prime attractions of the country with around fifteen licensed facilities available in the country. The grass used in these golf courses is Bermuda grass that is considered ideal for Mediterranean weather conditions and can last for as long as 10 years.
Turkey is doing its best to provide many different types of facilities to tourists coming here and so far the strategies have been successful in drawing more visitors from different parts of the world. 
Turkey is emerging as the leading hair transplant destination 
Hair transplanting is one of the advanced medical techniques that have to be done with care. Not all countries are well equipped to offer such advanced treatments at affordable prices to its citizens. Turkey has become the new hotspot for getting hair transplantation and other advanced hair treatments.
Though there are several other medical tourism destinations, people from UK and Mediterranean countries seem to trust Turkey for hair transplants. Use of modern medical technologies and low costs are definitely two of the trigger points.
Why is hair transplantation in Turkey in vogue?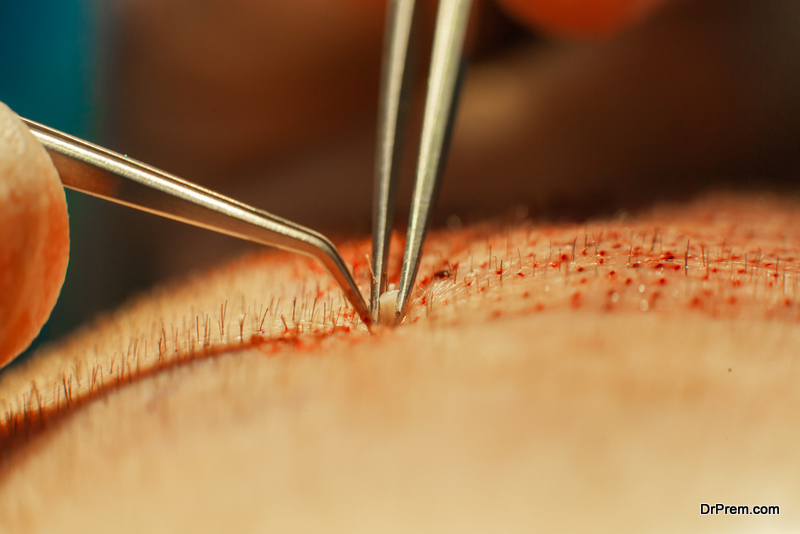 Almost every medical tourism destination is famous for some particular types of treatments and surgeries. When it comes to Turkey, hair transplantation is what they do best. There are also a variety of surgeries and medical treatments available in Turkey, but hair transplantation is getting a lot of positive attention. Every year, almost 15,000 people travel to Turkey just for availing advanced hair transplant treatment.
The hair transplant experts also help in facial hair transplantation, as men are again keen to have beards and moustache. Most of the patients who visit Turkey come from Italy, Greece, Kuwait and Saudi Arabia. Along with scalp and facial hair transplantation, the aesthetic plastic surgeons also offer lip sculpting services to attract more male customers.
In the last five years the fashion trend of clean-shaven, feminized look has changed into more masculine appearances. Famous brands and fashion designers are also using male models with sufficient facial hair and masculine physique. This trend has prompted more men travel to Turkey getting hair transplantation services done by professional plastic surgeons.
It started with personal referrals!
Thousands of patients are now traveling to Turkey every year for getting hair transplantation but earlier only a handful of people would take this risk. The trend had started as personal referrals. The European citizens first got to know about the low cost and highly effective procedures offered in Istanbul from its countrymen. The vacation policies of Turkey are quite convenient and uncomplicated, which makes it easier for travelers to visit Istanbul for more than a week.
Even after the process has been completed patients stay in the city to explore tourist haunts and go for follow ups. Modern technology has bridged the gap between the aesthetic surgeons who conduct hair transplantation and patients. The patients stay in touch with the plastic surgeons via communication apps and send their pictures to them after returning to their homeland. This way the plastic surgeons can suggest local physicians or experts who can take care of unprecedented complications effectively for patients. Sometimes the plastic surgeons also ask the patients to fly back to Istanbul for further treatment.
It is not magic or rocket science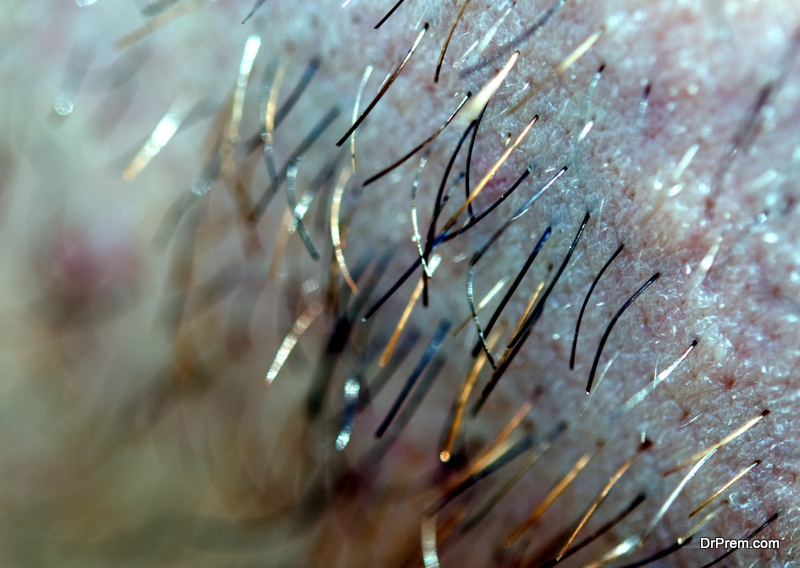 Hair transplantation is done by using the hair in the back of a patient's head. Most balding men do not lose the hair on the back of their head. But, if the hair on the back of head is also thin then it becomes difficult for the aesthetic surgeon to use it for transplantation.
The hair transplantation Turkey medical tourism packages usually start from around $2,300 in Istanbul. The same treatments will cost above $9,000 in UK or other European countries. No wonder, the European males are traveling to Istanbul for getting this treatment. The unique culture of Istanbul is a mix of both eastern and western traditions. It is a boisterous city which European visitors like to explore.
Turkey has become a famous medical tourism destination for men who need hair transplantation services. Use of advanced technology, unique local culture and unbelievably low price ranges have helped in boosting Turkey's reputation.
Turkish medical tourism industry reaping dividends from hair implant procedures
Health tourism is the new goldmine for the investors worldwide. Many countries in the eastern and western hemisphere are trying to build their unique market by segmenting this thriving industry. Health tourism is a branch of healthcare industry and now it is being divided in many popular genres or branches like cosmetic surgery, heart surgery and transplantation surgery.
Each of these branches is also divided into smaller branches or categories of specialization. One such segment is hair implantation and hair related medical therapies. These types of therapies are high on demand and not all medical tourism destinations offer best quality hair implantation therapies. Turkey is one of the countries that offer excellent hair implantation and other hair therapies.
Medical tourism has made getting proper medical facilities at the right time possible. Many people are relying on medical tourism because they cannot afford the same treatments in their own country. The cost of hair implantation therapy or restoring lost hair is so high in the developed countries that most people cannot think about getting them. However, health tourism has offered fresh hope. These people are now traveling abroad to get the same treatments within their budget.
Turkey is a lovely travel destination. It is now offering high quality hair implantation, restoring and hair fall control treatments to the foreign patients at much lower costs.
A recent detailed report by the name of "Turkey Medical Tourism Outlook 2017" published by RNCOS shows that Turkey has become a popular hair transplantation destination. The influx of foreign patients began from the year 2005 in turkey and the number of tourists has risen every year after that.
The two reasons, which have made Turkey the favorite destination for hair transplantation is low cost and great quality of treatments. They charge only an approximate 30% of what the big therapy centers in Europe demand. The method of hair transplantation therapy has changed as well. They apply a special method called FUE for hair transplantation, which is painless and bloodless.
Other countries still use the FUT method, which may cause bleeding. However, they do not remove the skin of the scalp, only tiny holes are made for the implantation of hair. Such advanced and painless methods have encouraged more foreign patients to visit Turkey.
Turkish Airlines gets into action with 50% discounts for medical tourists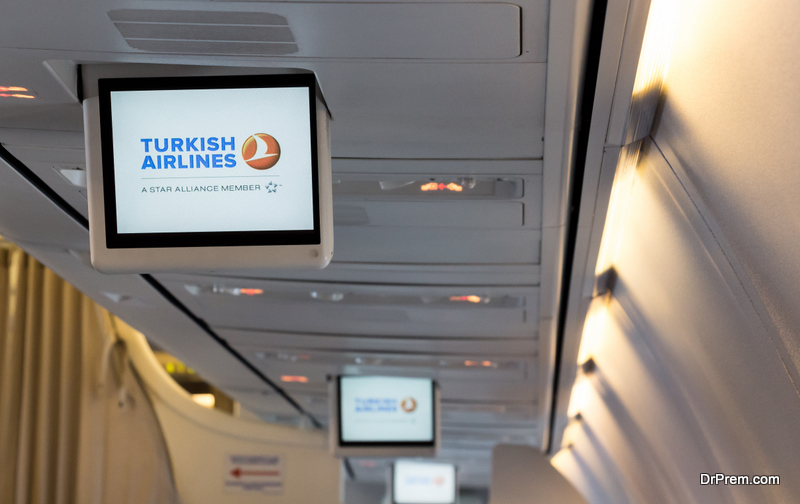 Turkey has for quite some time now promoting itself as a potential medical tourism industry for patients around the world. This move is all set to receive another boost, thanks to Turkish Airlines, which has announced a lucrative offer for medical tourists choosing Turkey for their treatments and therapies.
Turkish Airlines has announced a 50% transportation rebate for all such medical tourists in what can be considered as a move that will have a positive impact on the country's medical tourism industry for sure.
Popular Medical Tourism Destination
Turkey is the 6th most popular medical tourism destination in the world. The country attracts more than 40 million visitors every year, and has been aiming to attract more via government led promotions, investments and advertising. Many tourists prefer Turkey for their treatments thanks to the abundance of healthcare and spa tourism services available here. As such, the country has been taking extra measures to cash in on the growing global phenomenon of medical tourism. The initiative by Turkish Airlines is the most recent in this list.
Support to Public and Private Sector Organizations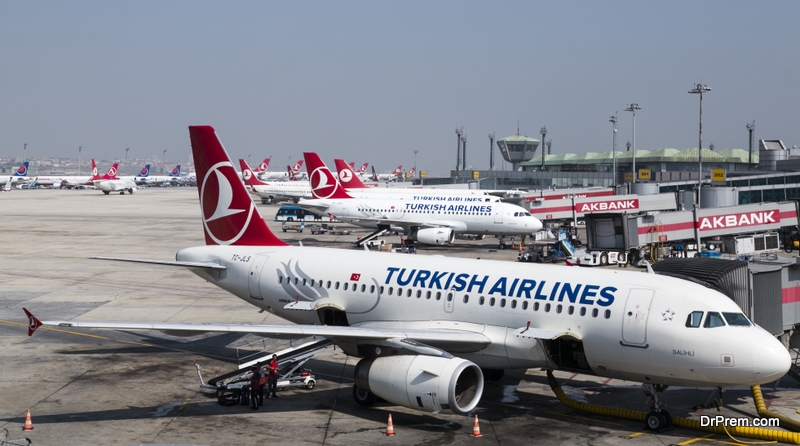 Star Alliance member Turkish Airlines was established in 1933. Starting as a fleet of just 5 aircrafts, the airlines grew quickly to become a 4-star fleet that currently operates over 332 passenger and cargo aircrafts to more than 293 destinations (51 domestic and 242 international) around the world.
The airlines has announced plans of providing support to the Turkey's private and public sector organizations which contribute significantly to the country's health tourism sector. As per these plans, the airlines will offer a 50% transportation rebate option for medical tourists who want to visit Turkey for their treatments.
Turkish Airlines also boasts of having one of the most comprehensive route networks in the world. This puts the airlines in a prime position to bring to Turkey, passengers from several points across the world. This, in turn, will definitely help boost the promotion of health tourism in the country to a great extent.
50% Transportation Rebate Plan
According to the plan announced by Turkish Airlines, medical tourists from as far as Africa, Asia, Balkans, Eastern Europe, Middle East and Far East who wish to visit Turkey for their treatments and travel on Turkish Airlines for the same purpose can get back 50% of their transportation charges. This can be done by submitting a set of required documents to any of the local Turkish Airlines office in the city of origin
This move will benefit all those tourists who visit Turkey for healthcare purposes. Not only will these tourists be able to avail world class healthcare services at internationally accredited medical facilities in the country, but they will also get to enjoy the recuperation benefits the country has to offer via its natural beauty and tranquility.
Conditions to Adhere to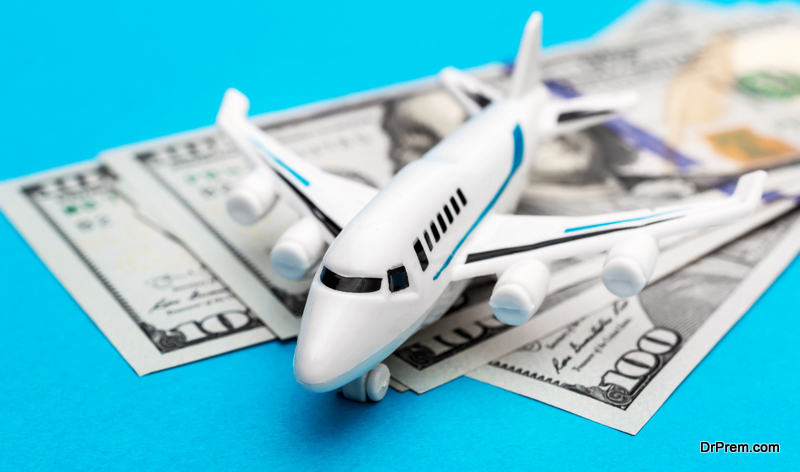 State owned Turkish Airlines has also published a list of conditions medical tourists will need to adhere to when opting for the 50% transportation rebate. Accordingly, the plan states that medical tourists who want to avail this rebate will only be eligible for the same post treatment, i.e. after they have paid the full price for the tickets aboard the airlines.
The airline has announced that it will require proof that that tourist had indeed visited Turkey for healthcare purposes. This can be done by submitting a copy of the tourist's passport, electronic air ticket, entry registration details of the medical facility in which they plan to get treated and a sample of the treatment bill as provided by the hospital. Tourists will get the rebate after submitting these documents in the Turkish Airlines Office in their respective cities upon returning from treatment.
Turkish Airlines has announced plans to offer a boosting hand to Turkey's growing medical tourism by offering a 50% transportation rebate for tourists visiting Turkey for medical treatments.
Beautiful Antalya attracting medical tourists
Antalya is known for leisure tourism, but this beautiful Mediterranean city is now on the global map for medical tourism as well. Millions of medical travelers are flocking to Antalya due to its high standard of medical infrastructure, top specialists and state-of-the-art healthcare facilities.
Antalya hospitals are proficient in major surgeries, organ transplants, hair transplantation, dental treatments as well as cosmetic surgeries. Medical tourists from countries like Colombia and Russia, visit the city for dental procedures, and receive treatment successfully for long-running dental issues. The professionalism of Antalya doctors and the rapid treatment and recovery has opened up the city for greater revenue from medical tourists.
Antalya medical tourism encompasses thermal tourism including rehabilitation as well as rest in the thermal facilities, geriatric tourism (long stays including various social activities in the geriatric treatment facilities), tourism for people with special needs, and more.
Rigorous safety protocols in Turkey inspiring trust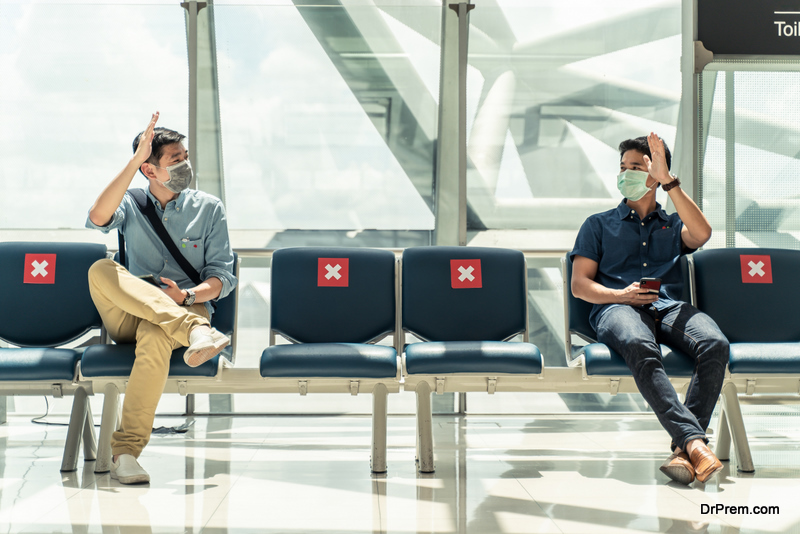 Turkey puts in place safety protocols such as masks and social distancing during the pandemic, which continues till now. This reassured medical tourists from Canada and other countries, who were wondering about medical tourism Turkey Covid, to avail treatments such as IVF etc in 2020.
According to statistics, Turkey outpaced France, Spain, Italy and the U.K. as one of the safest countries during Covid times. 143,266 patients visited Turkey for health treatments in the first half of 2020, thus generating $187.9 million revenue, and medical tourism Turkey Covid continued to see visitors.
Medical tourism companies in Turkey offered helpful and convenient options such as air ambulances and private land ambulances to international patients. They were escorted by health officials and doctors on the ambulances.  Measures such as these will drive medical tourism in Turkey and help retain its position as one of the top contenders in the industry.