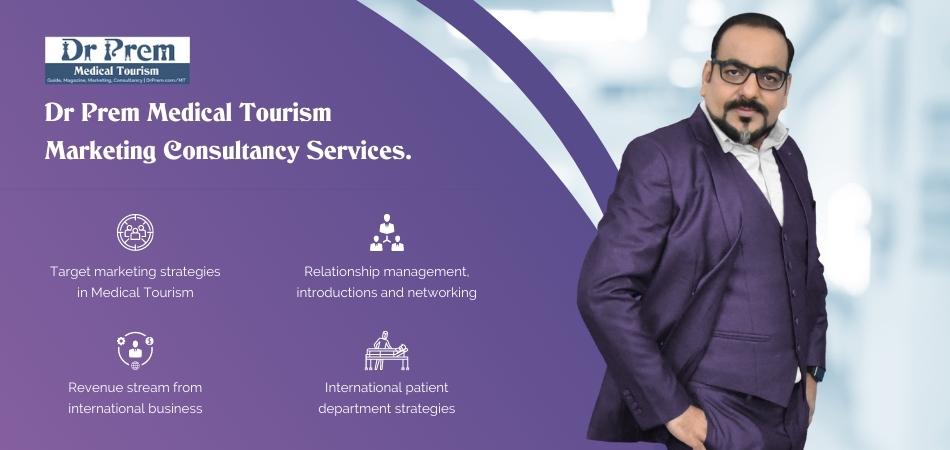 A great experience unfolded as I traveled from Athens to Loutraki after a successful medical tourism conference by EuroEvents in Athens. I was invited to visit the Mediterranean Center for Rehabilitation and Recovery located in this wonderful town. It was an enchanting 1-hour drive as my car sped with the blue sea keeping company with me.  The more I had a glance at the glistening blue sea more it appeared beautiful. I had to stop by a 6.4 km long tunnel which is a history by itself. Wish to add some interesting info in the later part.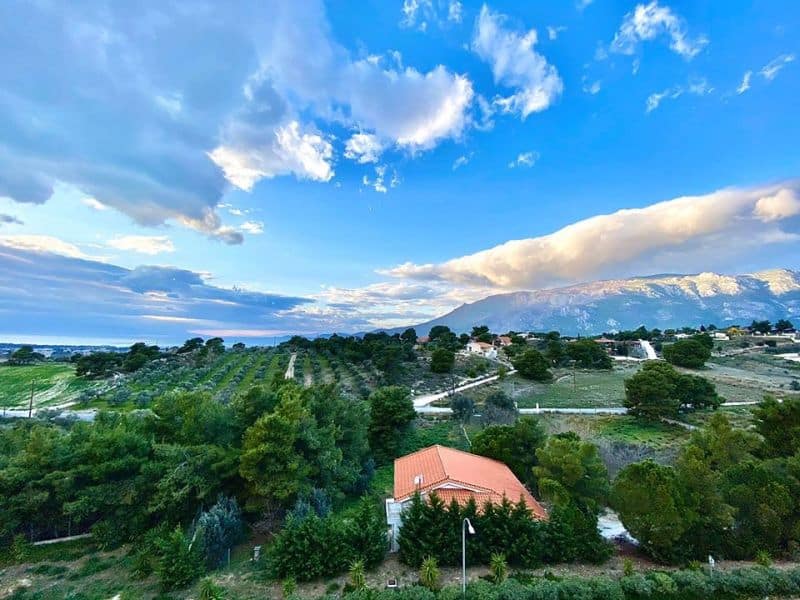 Loutraki, in one word, is mesmerizing. The surrounding seashores and mountain ranges carved an amazing landscape. I was simply bowled out by its beauty and serenity. The rehabilitation center is extraordinary in features and services. With so much greenery and purity all around, you cannot think of a better site.
Loutraki can be reached by air and train. The international airport Eleftherios Venizelos serves as the gateway for foreign visitors. The center has its own bus service to carry visitors to and from the airport.
Defining new horizon of rehab and recovery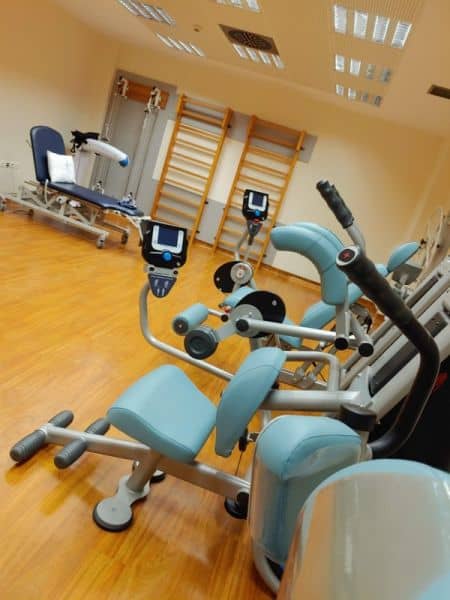 Modern rehabilitation and recovery treatments are not limited to physiotherapies, medicine and doctor's periodic supervision. Advancements with cutting-edge technology and a modernized approach have enhanced the efficiency of rehab therapies. The therapeutic potential of natural resources is also used along with a psychological boost, another important component for recovery.
This is what the Mediterranean Center for Rehabilitation and Recovery aims to achieve. From the medical tourism perspective, a center of this kind can provide all round support for the rehab and recovery of a patient regardless of the gravity of his/her condition. Rehabilitation not only means recovery from disabilities or immobility but also to get into the mainstream of life and live it to the fullest. It should be a perfect balance of cure and care.
What struck me most is the environment. It is splendid covering 40000 sq meters with all the greenery and mind-blowing picturesque view of the Gulf of Corinth and Gerania Mountain range. It stands as one of the modern rehabilitation centers in Europe.
The center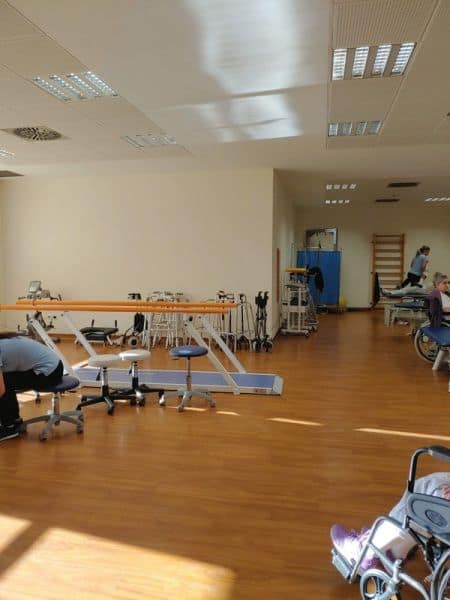 The center aims to become a prominent rehabilitation facility in global medical tourism offering highly specialized treatments in this sector. The goal is to enable faster patient recovery amid wellness.
The 6700 Sq m rehabilitation space for inpatients and outpatients has a total bed capacity of 100 of which 4 are intensive care units. The 100-bed capacity includes 23 3-bedded rooms, 12 2 bedded rooms and 2 single-bed suites. Guests can enjoy a 270° view of the splendid natural beauty from most of the rooms.
If you go to the rooftop, you get a splendid 360° view of seashores, mountain ranges and the sky painted in different hues at different times of the day. What a treat to your mind and eyes!
Talking of the interior of rooms, you do not get the patient-under-treatment feel.  A unique blend of hospitality and care gives you the relaxing ambience as if you are on a holiday. Guests have access to the TV, internet, telephone, refrigerator, wardrobe, AC and spacious bathrooms with special arrangements for disability. Isn't that great?
The center also has a gymnasium, parking accommodating 250 spaces, reception, cafeteria, recreation spaces and external areas for patient use. The garden is vast and well-maintained. A special walking area is created for patients with special ability to enjoy walking amidst this pristine ambience.
The hi-tech gadgets and multifunctional therapeutic devices are simply mind blowing! It can assist in rehabilitation of any condition owing to aging, illness or injury. Rarely do you come across a center offering an extensive list of rehabilitation services ensuring the desired level of cure.
Staff and services: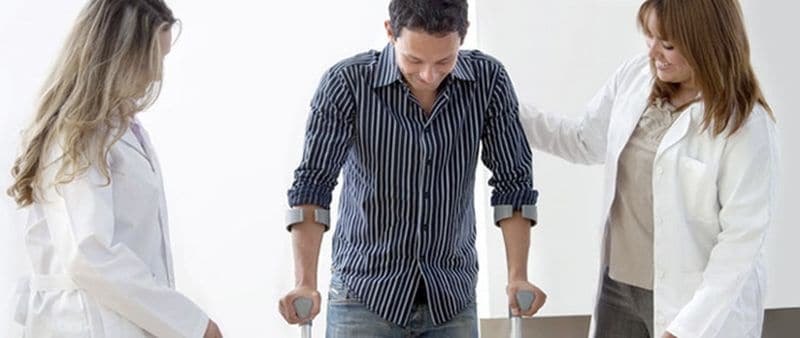 Image Source : meska.gr
The center houses a qualified and experienced physiatrist, orthopedic surgeon, neurologist and pathologist who work in perfect coordination. Other staff includes occupational therapists, speech therapists and physiotherapists who undergo frequent in-house training to create innovative therapy modes and approaches.
All are highly-skilled and experienced in different fields of rehabilitation. They can meet the special requirements of any patient, needless to mention that programs are highly personalized.
The center maintains different units to address different issues and curate services accordingly. It was a valuable experience to watch how modern equipment have added to the comfort of rehabilitation program making things easier for the patient and the provider.  For example,
The Physiotherapy unit is meant for orthopedic and neurological disabilities emphasizing on kinetic disabilities. It also takes care of cardiovascular and respiratory rehab.
The Aquatic Therapy Unit has two big heated indoor pools for orthopedic, neurological and rheumatologic disorders.
The Occupational Therapy Unit and Self-Assistance is purposed for the development of motor functions so that patients can perform daily activities independently with enhanced productivity.
The Speech Therapy Unit helps patients in improving communication disorders, swallowing and feeding.
The Social services and Psychological Support Unit is purposed to reintegrate the patient with his/her social circle supported by the family.
The Department of Nutrition and Dietetics is another special unit. Personalized diet is created according to the patient's past and present medical conditions and energy requirement.
Medical Acupuncture unit
Outpatient rehabilitation program
Dialysis and Hemodialysis unit
Spa Wellness center
I enjoyed taking a tour to all these units observing various target-oriented activities. The associated staff took enough pains to explain various things to satisfy my curious mind. I should say, such a well-coordinated operation can only run by immaculate planning and superior management.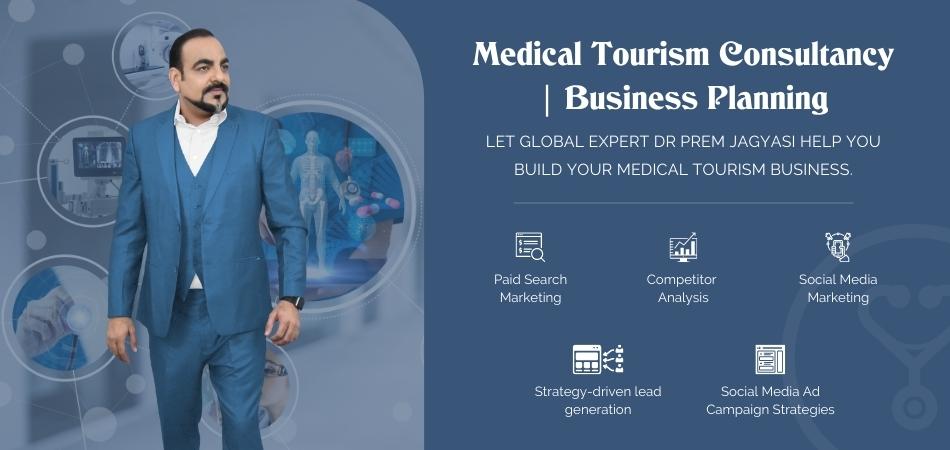 Simply incredible! Not many people are working here. But everybody knows his/her job and display professionalism without losing the caring touch.  I found a person trying to develop hand grip through some interesting device-supported exercises. Though the efforts are quite demanding the patient was wearing a confident smile so was the therapist. How often do we care for little things that can make a big difference? Only a caring attitude can do this.
Geothermal hydrotherapy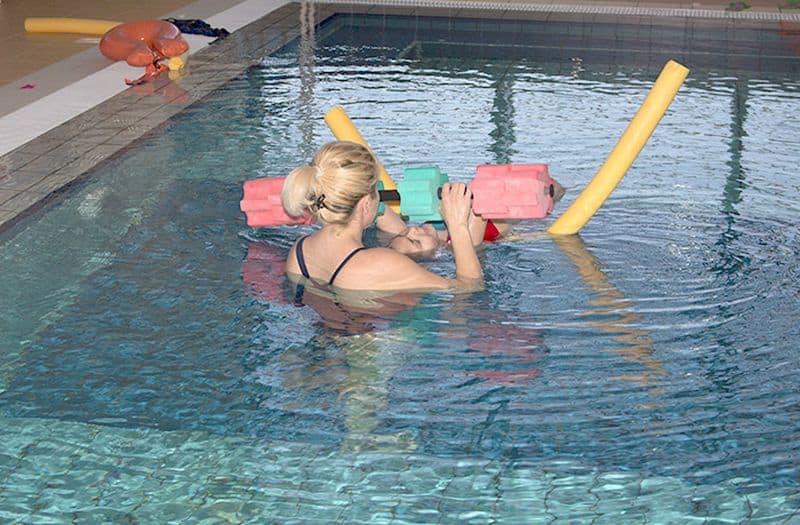 Image Source : meska.gr
Loutraki is the home to many hydrotherapy spas located very close to the center. Balneotherapy using geothermal waters is a time-tested therapy for various musculoskeletal disorders which has its origin in ancient Greece since the days of Homer. The center has future plans to launch various hydrotherapy programs based on the patient's age and condition.
Conditions treated in the Mediterranean Center for Rehabilitation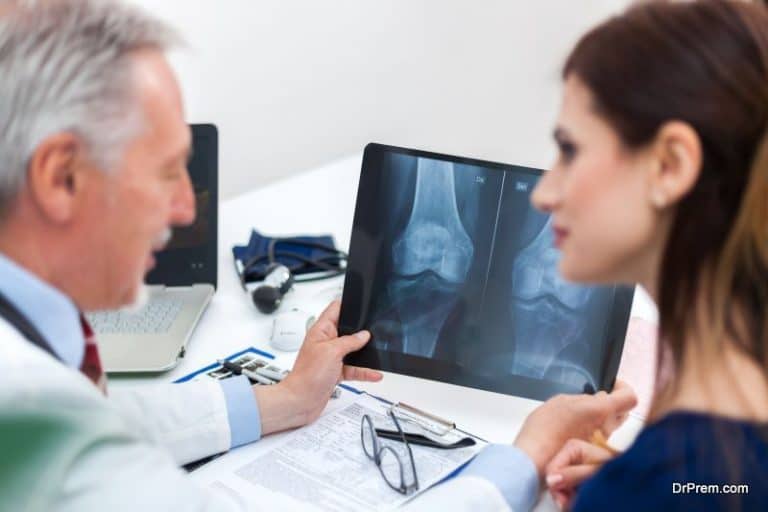 The center is equipped to treat a wide range of conditions, a sheer display of the level of expertise. Some of them are:
Conditions related to the central and peripheral nervous system like spinal cord injury, craniocerebral injury, cerebrovascular accidents, multiple sclerosis, Parkinson's, degenerative diseases of the nervous system, neuritis, polyneuritis etc.
Polysystemic disorders like rheumatoid arthritis, neurogenic urinary bladder, and cognitive disorders related to brain, speech and swallowing disorders, sexual disorders, geriatric disorders, duodenal ulcers, etc.
Musculoskeletal disorders like fractures, amputation, multiple injury, osteoporosis, postoperative therapies, lumbago, cervical pain, sports injuries, chronic pain, etc.
Cardiopulmonary conditions like post operative therapies after cardiovascular therapy, respiratory inefficiency, fibrocystic lung disease, etc.
Dermatological disorders like eczema, acne and psoriasis. Curing with thermal waters
Gynecological disorders
Lover and care above all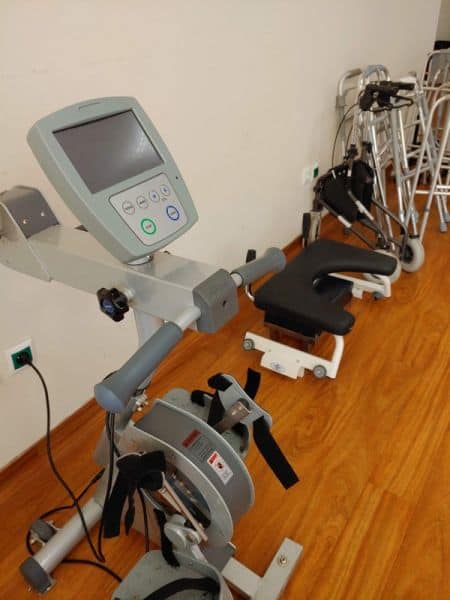 Basically, the center is run by a family. The couple has poured love and care above all therapies and treatments. They nurture the philosophy of love taking it as the best medicine for healing and recovery.
The most interesting part is that they pass this philosophy of love and care from one patient to another just like passing the ball game so as to create an unbreakable 'love chain'. For example, a patient spending few months in this center adopts this philosophy and passes to another patient creating a perfect synergy of love and affection.
I happened to come across a patient, a young guy, named George, a cop residing in Athens.  Unfortunately, he met with a gruesome accident on the way to his duty badly damaging his spine and neck. He was barely able to stand let alone walk. He lost all hope of coming back to normal life such was his condition.
In a month of undergoing treatment in this center, he is back on his feet. I found him walking nicely giving the impression of being able to run. His recovery has been spectacular. At least no one can ever imagine the dreadful accident he met before.
To him, going through rehab therapies in this center is a fabulous experience. He is charmed by the environment, the love and affection that he received. Perhaps, that gave him the mental boost to recover fast. The patient's will power is so important in cure and rehabilitation. Techniques and technology do matter in recovery but they come next.
The care factor in the rehabilitation phase is very crucial. The patient disabled in some manner should get the feel that you are always at your side holding your hands. This builds confidence and will power.  I was extremely pleased to see how this center has created a unique USP of 'culture' of love and care that is spread among all.
Visiting Loutraki, beaches, mountain and canals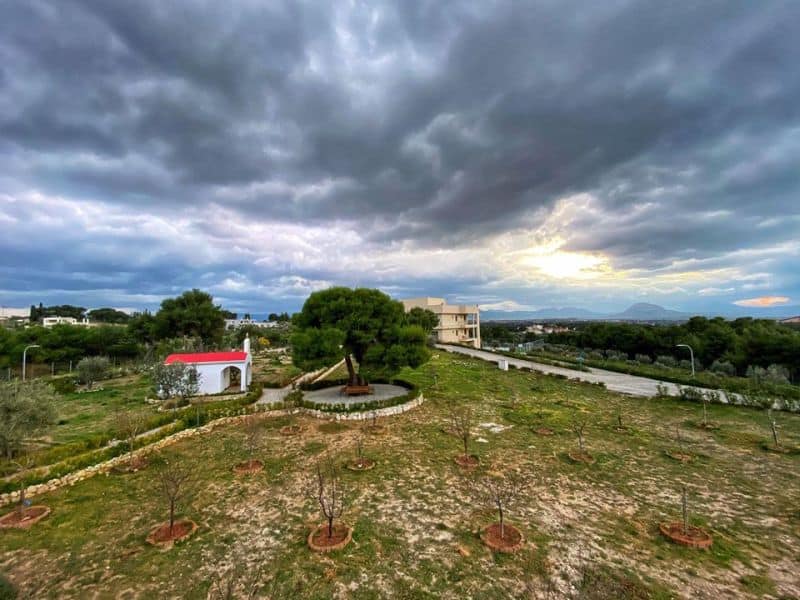 It is no wonder that such an incredible land and seascape offers a bouquet of outdoor tourism activities for both the patients and caregivers. This charming city is a popular tourist destination as well. The beach at Loutraki has been awarded the 'Blue Flag' since 1987.  As I said, it is easy to find the holiday mood here.
Corinth Canal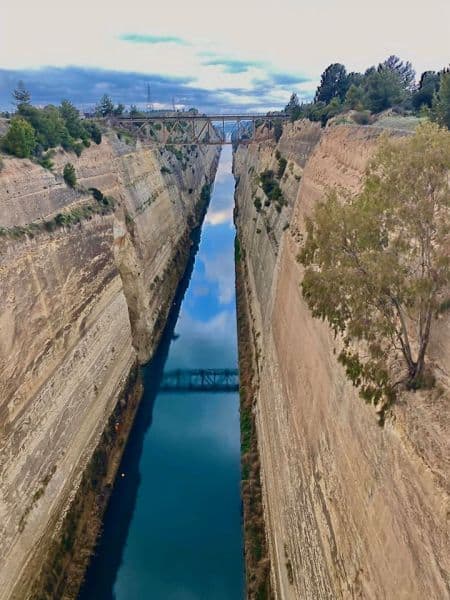 The 6.4 km long Corinth Canal connecting the Gulf of Corinth and the Saronic Gulf that I came across on my drive to this place has an interesting history. The initial attempt of construction started in 67 AD at the initiative of Emperor Nero but was finally completed in 1893 after going through a lot of financial and operational difficulties. However, the canal that was purposed for improving communication ultimately turned into a tourism attraction as the canal's width did not favor easy navigation of ships and vessels.
Other attractions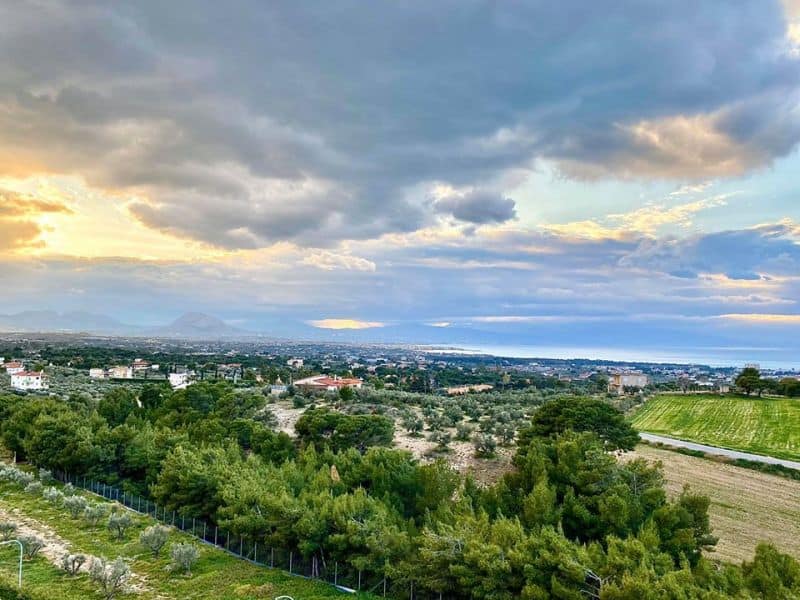 Visitors can explore the historical monasteries sheltering Byzantine murals, Gerania Mountain Range, casino and many other cultural aspects. Loutraki is not far from other tourism destinations of Greece namely Athens, Nafplio, Mycenea, Epidavros, Delfi, Ancient Corinth and Ancient Olympia. The renovated geothermal springs also pose additional attraction.
A sumptuous dinner waited at the end of the day, thanks to Phoebe for inviting me here.  I enjoyed the food interacting with the founder, mother of Phoebe and also a doctor.  I could easily make out the love and passion they nurture for the health and wellbeing of each and every patient. They have proved only tech advancements cannot heal, you need love, care and the special healing touch. Rehabilitation is at its best in this small nook of Loutraki.