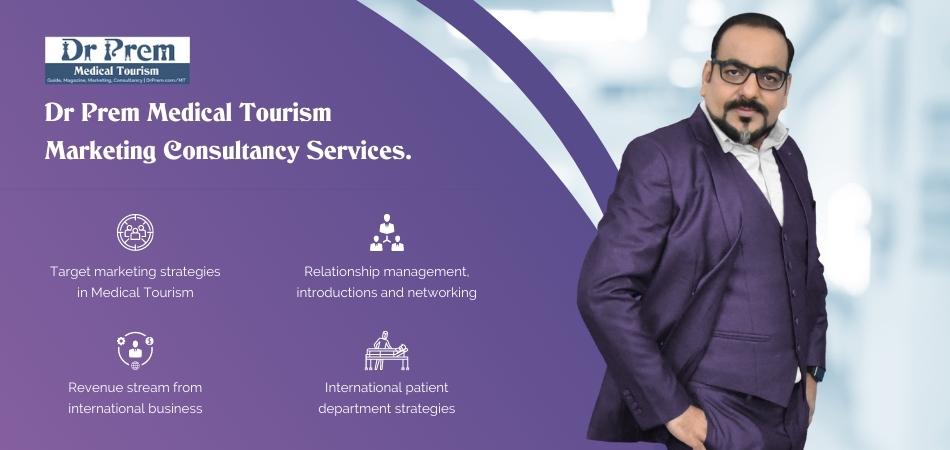 Traveling as a medical tourist can be lucrative as it allows a person to get medical treatment along with a vacation in an exotic land. However, if you want a successful outcome and have a great time during your medical tour, it is very necessary for you to plan your medical trip by paying attention to every detail.
Given the growing complexity in medical tourism business and rising numbers of medical tourists, medical tourism planning needs more careful deliberation. Whether you are a patient, medical tourism facilitator, advisor or coach, you need to ensure to tighten all possible loose ends for a seamless and worthwhile experience.
This medical tourism guide will educate you about:
Guide to Medical Tourism Planning for Patients by Dr Prem – Things to Do, Checklist, Safety and Other Considerations
Importance of planning for medical tourism – Travel, treatment, and tourism combined
Remember how much planning was required when you were taking your family vacation last summer—the flights you needed to book, all the hotel reservations and tourist activities you needed to plan. Do you also remember that time when you fell sick, and the amount of investigation you carried out regarding your condition, the right treatment for you and all the follow-up care that was necessary.
Now, imagine these two situations were combined into one jumbo medical-intensive journey. This should give you an indication of the countless factors that require careful planning and preparation for.
Factors to consider in medical tourism planning
Before embarking on a medical journey, if you can ensure that everything in your controllable power has been planned for, then the trip should be as smooth as possible. The only thing you will then have to worry about is unpredictable events. This is the importance of planning.
You want to make sure that the only thing you have to focus on during your medical trip is to ensure a successful treatment and a healthy recovery before your return back home. If you do not plan efficiently for medical tourism, then you will have stressful moments causing nervousness and tension.
Situations might arise wherein the hotel you selected is located much further from your treatment facility than you initially anticipated, or you realize that the ticket you booked is non-flexible (in case you need to extend your stay).
Rather than fretting about the hundreds of different possible issues that could arise during your trip, engage in meticulous planning and preparation to ensure that these problems never come up. By utilizing our planning strategies and the checklists we have created, you will find yourself ready and prepared to take on this medical journey.
Things to follow in medical tourism planning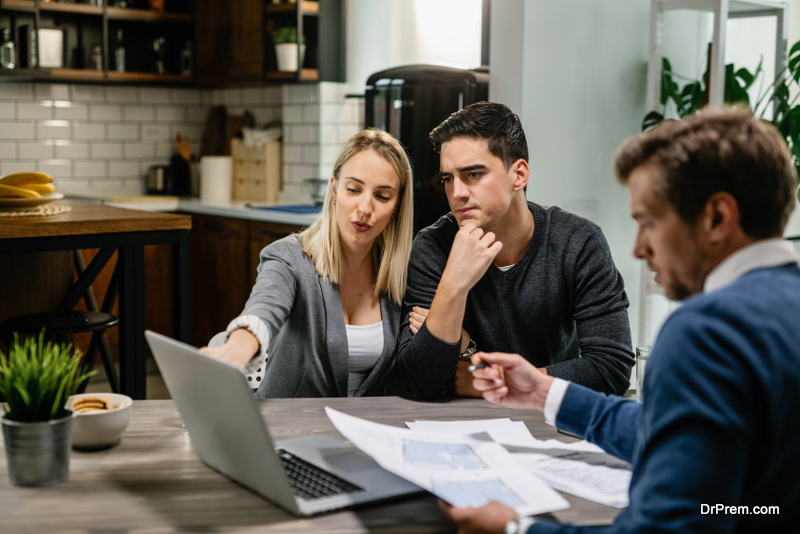 So, here are some points you might want to think about before embarking on your medical tour. Think of consulting a medical tourism facilitator or advisor to help in your medical tourism planning.
Build Self Awareness
Educate yourself about the treatment you want to receive and also gather all the information about your entire trip. If your treatment involves any kind of surgery then it is very important for you to do a little homework so that you can discuss your procedure in detail with your surgeon.
Avoid getting carried away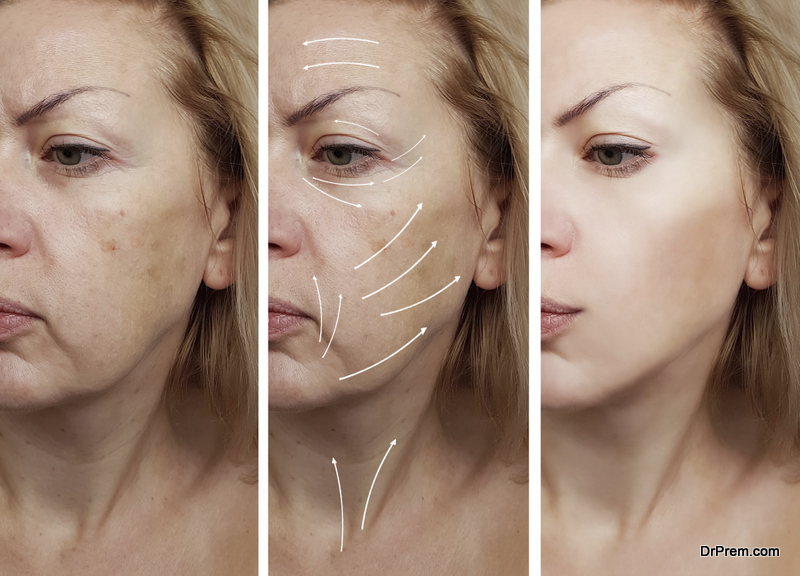 If you are going for any cosmetic surgeries then don't get carried away with all the before-and-after pictures pasted all over the websites or brochures. It will make your medical tourism planning erratic, Instead of just looking at the pictures, consult your surgeon beforehand, ask probing questions about all the surgeries he handled until then, and request for photos of the cases he has handled.
Plan your budget in medical tourism
Budget is a very important factor in your medical tourism planning. Unlike normal tour where you can compromise your living condition to save a few bucks, in a medical tour compromising with your treatment options is not a good idea. Your focus should be your treatment. If you think that your budget is too tight for affording your treatment and the sightseeing then it's better to give up the sightseeing and traveling factors.
Read more about Guide to Budgeting Medical Tourism
 Create a Medical Tourism Checklist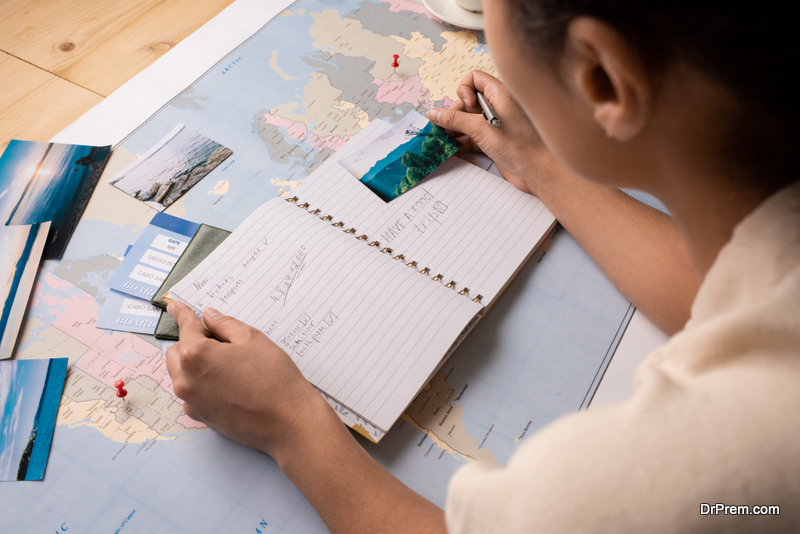 Always check beforehand that the time you have picked to make your medical tour is not one of those peak times that come every year when the costs of flights as well as hotel accommodation rise steeply. These extra costs can make your overall expense significantly higher and so, you are highly advised to skip those peak times.
Keep people informed
Always inform your family and your friends about your decision to get treatment in another country and, if possible, communicate this decision to your regular doctor. Discussing such things with your family, friends and your doctor can also bring you new information, which might benefit you greatly.
Moreover, it would also be a very positive thing if one of your family member or your friend volunteers to accompany you in your medical tour as they can provide you emotional support and can also take care of you after the treatment.
Important tips for every medical traveler to follow in medical tourism planning
The thought of traveling to a foreign destination for medical treatment at just a fraction of the cost it would incur back home and a holiday to boot may sound impressive for many medical tourists. However, one would need to be careful when traveling to an unknown medical tourism destination. Here are some important tips every medical traveler would need to follow when traveling overseas for treatment.
Do ample research before making medical tourism trip
You can call this a pre medical tourism planning exercise. Know what you want and what is available and how to match them. It pays to do quite some research when choosing an appropriate medical tourism destination and provider.
Incorrect and inadequate information on the internet could lead to a medical tourist choosing a sub standard facility for his/her treatment with potentially life threatening side effects. Hence, a medical tourist would need to research his/her options when it comes to choosing a specific medical facility for his/her treatment.
Accordingly, calling the medical tourism facility and asking for hospital performance indicators like the doctor's CV, medical outcomes as well as references to talk to can help a medical tourist decide better. Obviously, a reliable medical tourism facilitator or advisor can help you a lot.
Companion selection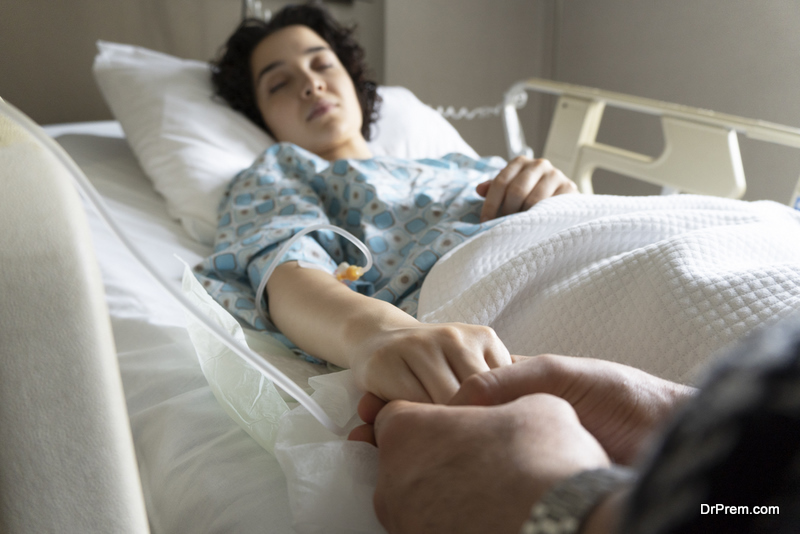 Depending on the medical procedure, the recovery period for a medical tourist could be anywhere between a few days to a few weeks. In this case, bringing along a companion would provide the medical tourist with the much-needed physical and emotional support to pull through the process easily. But the million-dollar question is whom to select? Your spouse? Kids? Friends? Relatives? This is another important consideration in your medical tourism planning.
Read more about the guide to selecting medical tourism companion
Travel Considerations
Again, depending on the procedure, it would be wise to travel in first class when going back home. Long hours in cramped cabin spaces can lead to risks like deep vein thrombosis. Patients returning home after a medical surgery are also advised to travel light with minimal luggage.
Handy Medical Records and Contact Information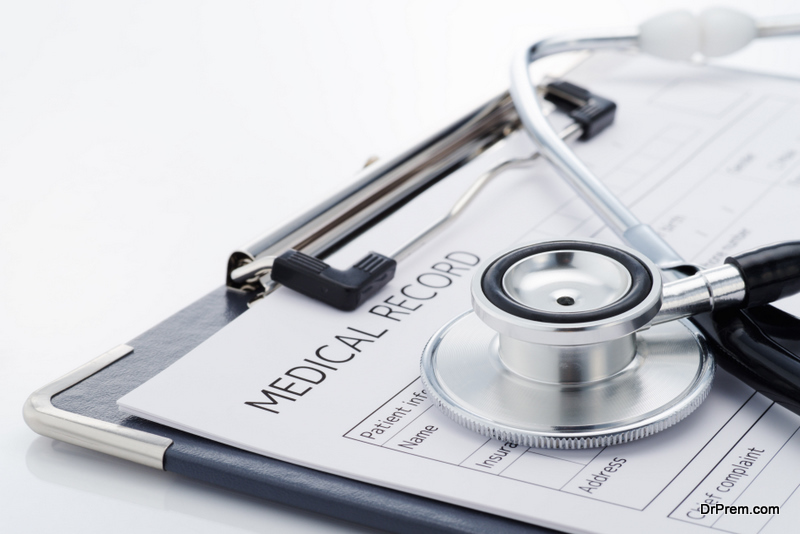 It would be wise for a medical tourist to keep his/her medical records as well as important contact information in a hand luggage for easy retrieval. Storing this information in checked baggage would tend to cause hassles, in case the latter is delayed or lost. Keeping copies of these documents in hand while storing the original ones away can also prove helpful in case the copies get lost.
List vital questions in medical tourism planning
Every medical traveler would need to ask a set of important questions to the medical tourism provider prior to his/her trip. These include:
Who will arrange for my travel bookings and documentation?
How much the surgery and postoperative care would cost in total?
Who is the main point of contact would be at the hospital?
How long the procedure and recovery periods would last?
How many tests and appointments would need to be scheduled?
Who would be available at the airport for pickup?
How far the hotel is from the hospital?
How can I reach the hospital? Who will guide me?
Who will take care of my recuperation period?
What will be the necessary requirements?
Who will plan my travel and tourism itinerary?
All these questions would keep the patient well informed about the trip.
Comprehensive medical tourism checklist to make your trip planning easier
Typically, a medical tourism facilitator or agency will be the best person to guide you about this. But if you prefer medical tourism planning yourself, the following guidance will be of immense benefit:
General concerns regarding the treating facility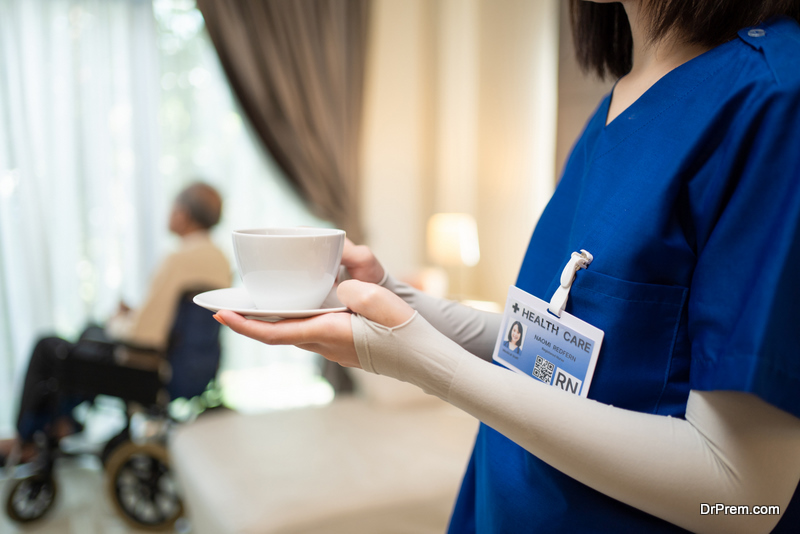 As a medical tourist, will I have the right to use all exclusive and modern amenities at the hospital?
Is the treatment facility air-conditioned, as I am accustomed to the air-conditioned facilities in my home country?
Does the hospital have cable, television, internet access, and other means of entertainment?
Does the hospital provide newspapers, magazines, and other reading material for leisure time?
On request, would it be possible to contact and talk to other medical tourism patients who have received treatment at the particular facility?
Will the hospital provide personalized meal as per my religious and cultural needs?
Is there any provision for light entertainment for timepass?
Will the facility allow my companion to stay with me?
Can I get concierge service from the facility?
What privacy policy does the hospital follow and is there anything in particular I need to know?
Should I travel alone or should somebody from my family accompany me?
Do I need a translator? If yes, will the hospital provide one or will I need to arrange one on my own? 
Other queries regarding the hospital
Are the facilities in the hospital up-to-date? Does the facility have all the modern medical equipment for the complex treatments?
Are the doctors and surgeons well qualified as per international stan­dards? Can I check the certificates that could guarantee this?
Is the hospital easily accessible? How can I reach the hospital? Does the hospital provide transfer facility to and from the hospital for internationally traveling patients?
What are the different services billed in my medical estimate?
How the payment is done? Do I need to make advanced booking?
What are the acceptable modes of payment? Do they accept cash, credit cards or any other means of money transfer?
Regarding treatment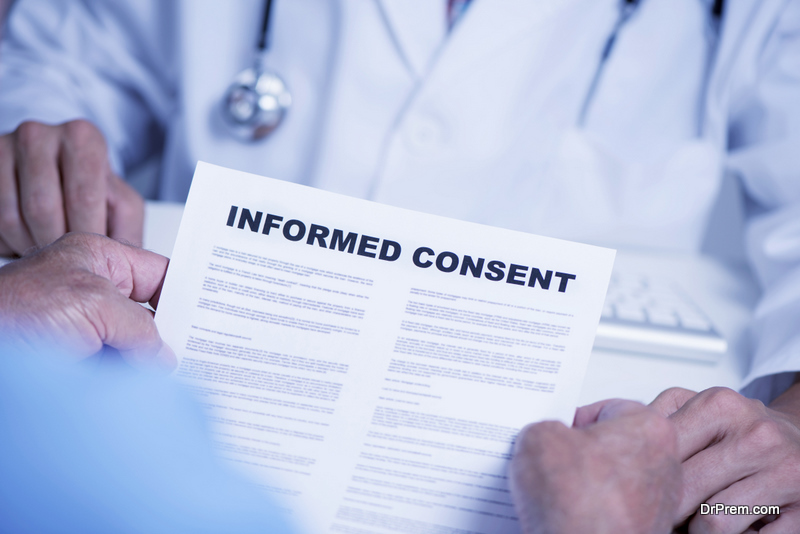 Will I have to sign a consent form before any invasive procedure? If yes, can I review it in advance and make changes, if required? What would happen in case any complications arise during the treatment?
In the event that the hospital is unable to provide the treatment when I arrive, will I get my money back? If yes, what would the process be for this?
Do you provide nursing service round-the-clock during recovery?
I follow strict dietary restrictions. Will the hospital provide the necessary support or will I have to arrange for this on my own?
When do I leave from my country for the treatment?
When can I go back to my country after the treatment?
Regarding follow-up care
Proper followup care is crucial for successful completion of the treatment. Unfortunately, many medical travelers miss this in medical tourism planning. These should be but not restricted to the following:
Will I be able to take the medications back home with me? If not, how will you provide the necessary follow-up care in my home country and what alternative medications can I take in my country?
Are there any medicines which I may not carry when traveling? In such a case, how do I continue my treatment when I get back to my home country?
Will you give some prescription that can be filled in my country? If not, how will you handle the follow-up care?
How will you provide the follow-up care? Who will look after this – the treating doctor or the hospital's patient department?
Suppose I return back home and develop some minor or serious complications; how will you communicate with me and arrange for the required treatment?
Whom should I contact in such a case, as I will need guidance at the earliest opportunity?
Will my primary care physician administer follow-up care or will you refer to any other healthcare provider for the follow-up care?
Regarding safety of data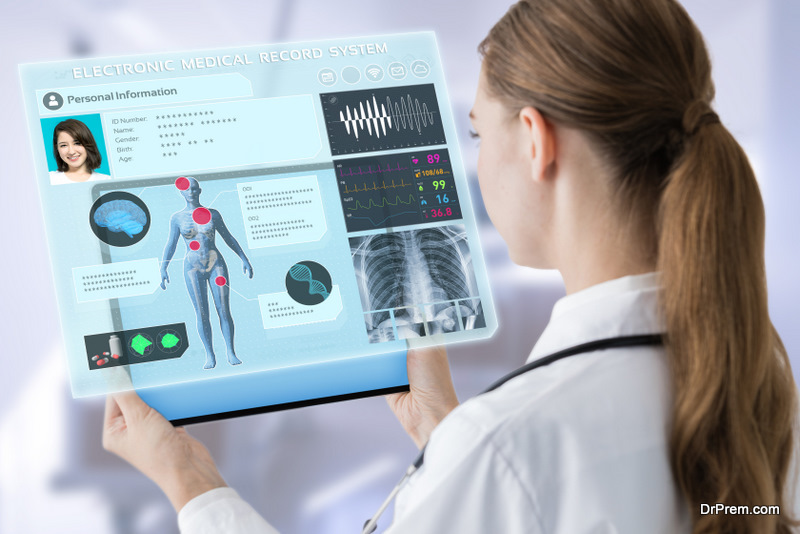 What precautions will you take for ensuring the safety of all the medical records?
What if my medical records are compromised or fall into the wrong hands?
How will you transfer the medical reports, such as the X-ray, MRI, CT and PET scans, if my primary care physician needs to consult them?
Legal concerns
Medical tourism is very unregulated and legal implications vary from country to country. Normally, things are expected to go smooth if proper medical tourism planning is done beforehand. Consider the following points:
I have a medical insurance policy issued in my country. Will it cover the procedure performed in a foreign country? Does it also cover any complications that may arise out of the treatment?
Does the medical expense paid as part of medical tourism affect the tax payment?
As a medical tourist, whom should I approach in case of malpractice or negligence of care?
What are my rights to seek legal recourse in your country in case any medical complications arise during the course of treatment?
Are there any established laws related to medical practices in the country I am visiting to seek medical treatment?
Contingency plan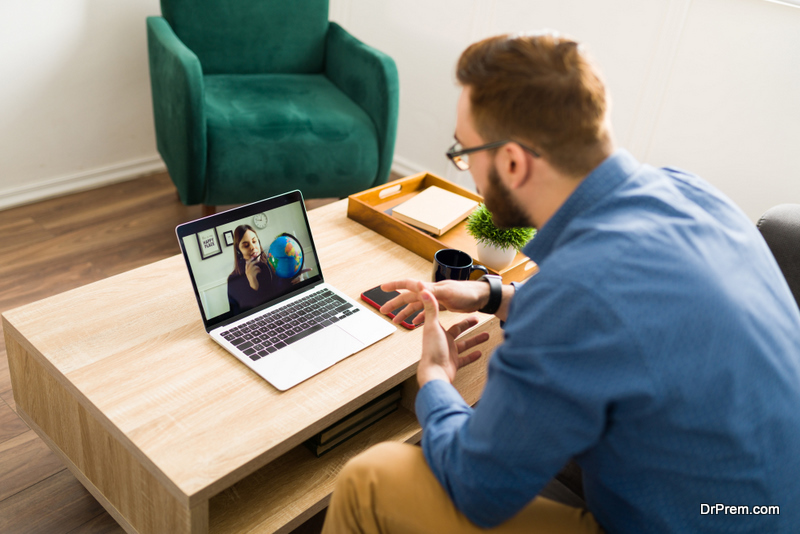 In case of any uncalled-for situations, what you should do in an alien land?
Get details of emergency support provided by the facility. What is their ambit of responsibility?
Enquire details of the destination from your travel agency should you hire one.
Talk to your insurance provider about provisions for emergency healthcare support.
Know about the nearest police station
Enquire about the safety and security aspect of the destination
Know the laws of the land if possible.
Be in touch with your family and friends
Keep a separate contingency fund.
Collect the contact details of embassy.
Inform your local physician before your leave and carry his/her contact number
Maintain a hardcopy of essential contacts – phone numbers and addresses.
There is no end to inclusions in the medical tourism planning list. You need to devote ample time to the planning exercise. Consulting other medical tourists, physicians, facilitators, medical tourism experts and advisors will widen your vision to plan your actions in proper sequence.
Things to keep in mind before embarking on a medical tour
Medical Tourism is a widely used term these days owing to its increased popularity with many people in the developed economies. It allows people to undertake quality healthcare service, arguably of a similar level to that present in their home country, at a fraction of the cost they would pay in their home country. But, certain things must be taken into consideration before going for a medical treatment abroad.
Deciding on the destination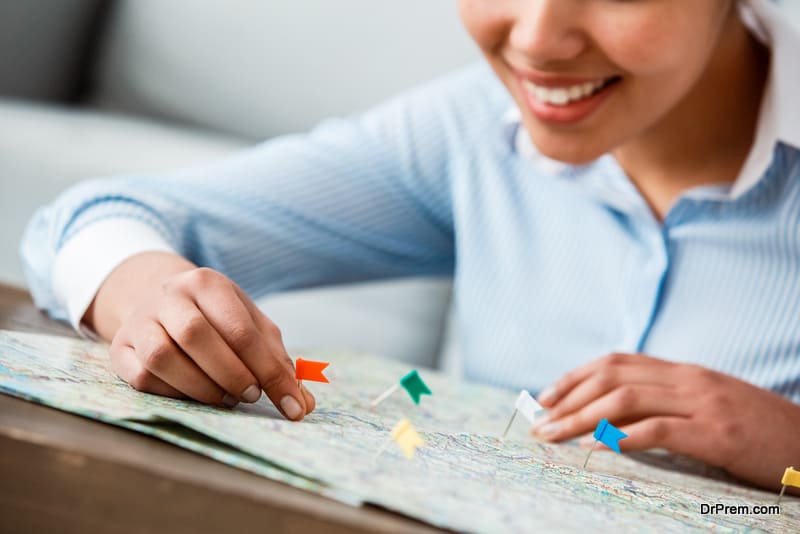 It is important to decide the destination of your travel. Firstly, as the onus is one saving cost, the chosen facility must be able to significantly provide an alternative on the cost front as compared to the home country facilities. If the treatment is of a superior quality to that in the home country and is also slightly on the higher scale of pricing, there shouldn't be any hesitancy in choosing that destination. Singapore for example, provides quality healthcare at a reasonably high cost. However, many tourists from the United States flock to the small nation for getting their treatment done as the facilities and service offered is truly world class.
The proximity of the destination from your country must also be looked upon. Destinations which are too far away may create problems for you as travelling to these areas may not be feasible for people suffering from ailments.
Quality of facilities
The quality of facilities present in a particular country is of critical importance. Presence of high quality services facilitates better treatment at a reduced cost. Though not many detailed accreditations are available, institutions such as JCI offers an insight on some of the accredited hospitals in the world.
Beware of the pitfalls!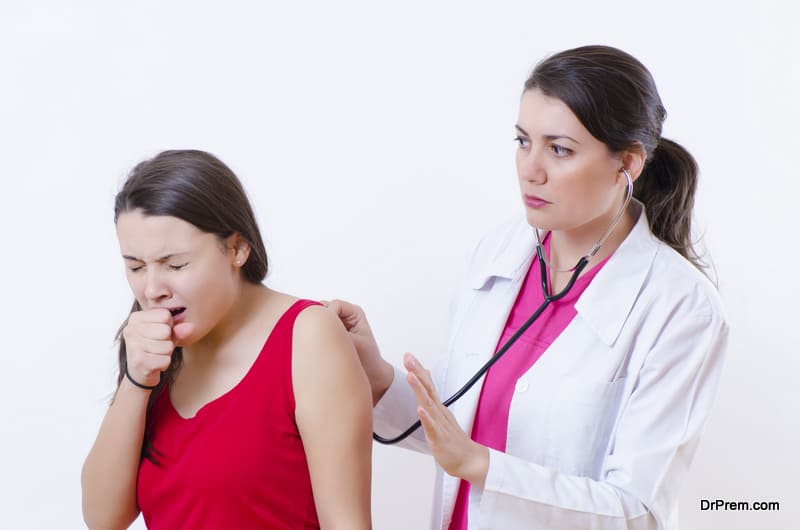 Many a times, medical tourists do not make enough research about a particular country or hospital before seeking treatment. It is essential to have general information on the country's general health condition, compensation structure for medical claims and insurance facilities. Many patients contract dangerous infectious diseases while returning from these countries or are not fully relieved from their illness. In the latter case, it is difficult to ask for compensation as the legal structure in some of these medical tourism promoting countries isn't strong at all! Thus, it is important to conduct proper research before visiting a country for medical tourism purpose.
Medical Tourism has both pros and cons associated with it. If a patient researches and gathers information thoroughly, it is likely that the medical tourism experience will be exemplary.
 Why should I or shouldn't decide for Medical Tourism
There are enough good reasons to try for medical tourism but one has to introspect deep within before deciding on it. Patients should consider whether or not they enjoy travelling abroad or are able to interact with a different language and culture group—this factor is especially important when the treating professionals can't communicate in your native language. If patients are instinctively not comfortable communicating with individuals that are culturally different from them, then medical tourism may not be the right option for that person.
Examples of these include, "Do you have the means to travel abroad" or "Do you enjoy interacting with individuals of another culture?" Let us first discuss why should you try medical tourism. The reasons can be as follows:
Reasons you should try for medical tourism Low Cost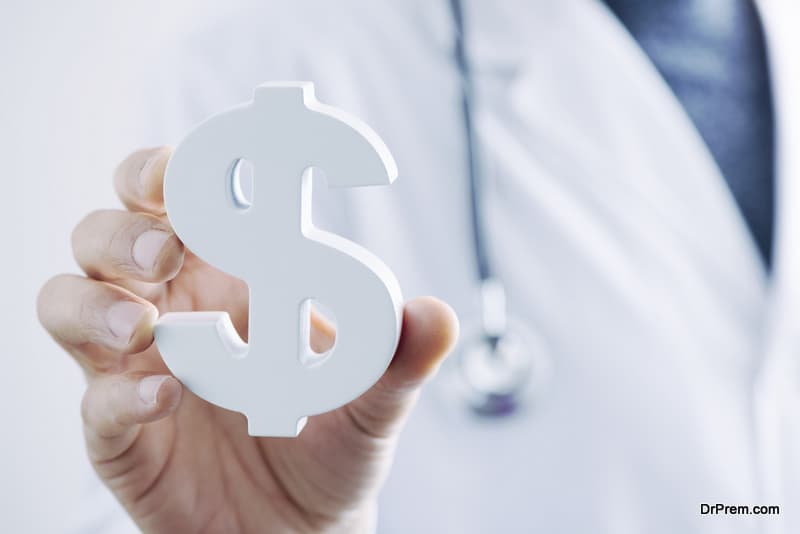 The monetary concerns reign supreme when it comes to treatment of your own or a family member. The best thing about medical tourism is that it cuts down your medical expenses by an approximate 50 to 60 percent. In developed countries like the US and Canada, the cost of the general dental surgeries have skyrocketed and most middle class people cannot afford timely medication, medical checkups or elaborate surgeries. The same treatments at a good nursing home in a developing country along with accommodation and plane fare would cost only half of what you have to spend at your native land.
Patient Care and Services
There is a misconception in the mind of people that nursing homes in developing countries provide patient care and services at low cost. For example at the Bumrungrad or Bangkok International Hospital, Thailand the cost of a suite for the patient includes living room, one large bedroom, two bathrooms at only $200. You can get food, internet connectivity through Wi-Fi and Flat screen TVs. The patient care personnel are well qualified nurses. Warmth and care are given out to both the patients and their family members. Some of the nursing homes also provide translators to remove the language barrier.
Efficiency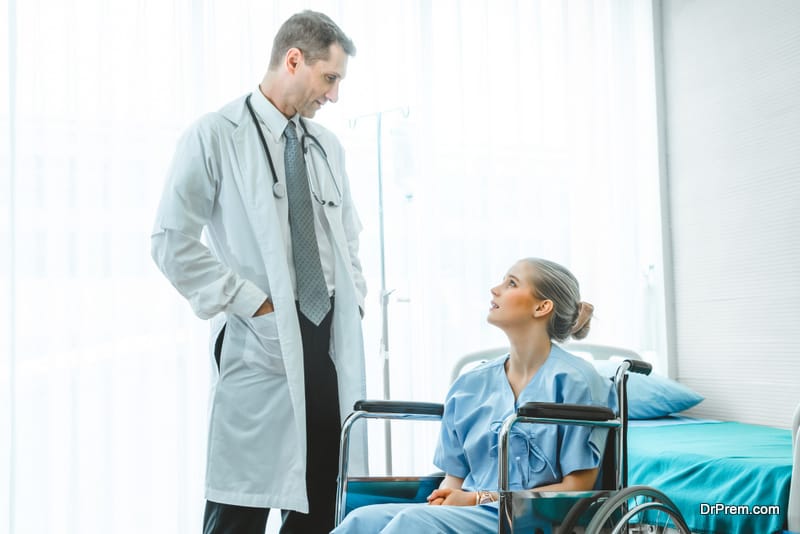 A great thing about medical tourism is that the doctors and surgeons are first-rated who've earned their degrees from the top medical schools in the US or other developed countries. Most of the medical tourism facilities have got approval from the western medical associations of great repute and prestige.
Instant Accessibility
Unlike developed countries, where even getting an X-ray done takes weeks, patients get treatment faster. Treatment starts as soon as you confirm your admission.
Chance of Traveling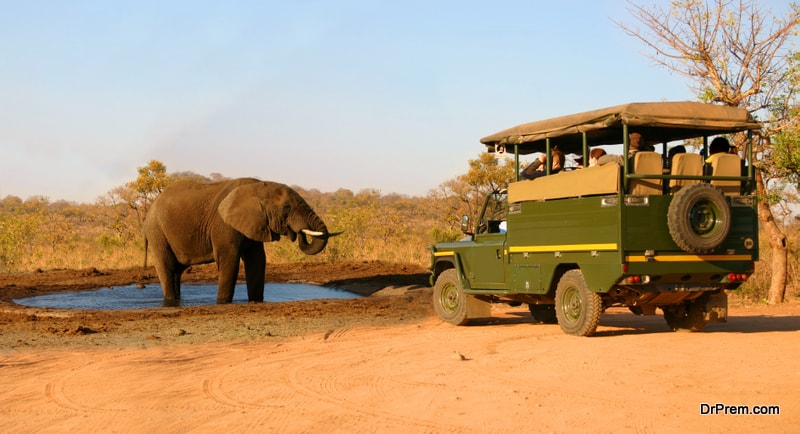 A chance to visit exotic locales and being treated by best doctors at the same time is really lucrative. South African hospitals offer a wildlife safari along with the treatment. Many other nursing homes include city tours in the treatment package.
If you need critical support
If you are facing a critical health issue or have some disease for which you are not taking proper treatment because of high cost factors, then medical tourism might be required for you. If you really want to get well in the best and fastest possible manner, then waiting to find a cheap surgical procedure within your country would not be a good idea. You can get far better services at affordable costs at various international locations where you may not only get treated for your disease, but can also relax and enjoy a break from your hassled schedule.
Medical tourism is an excellent idea if you want to go for an expensive cardiac surgery or organ replacement. If your home country does not have proper facilities to make this happen successfully, you should go to a neighboring country where accredited healthcare facilities are available with world-class infrastructure. You may meet their talented doctors and caretakers who can offer the best treatment and aftercare services to you. Also, an efficient medical tourism services provider can comfortably arrange for your travel and lodging in the new country. These service providers take care of all your travel and medical needs.
Waiting long for a treatment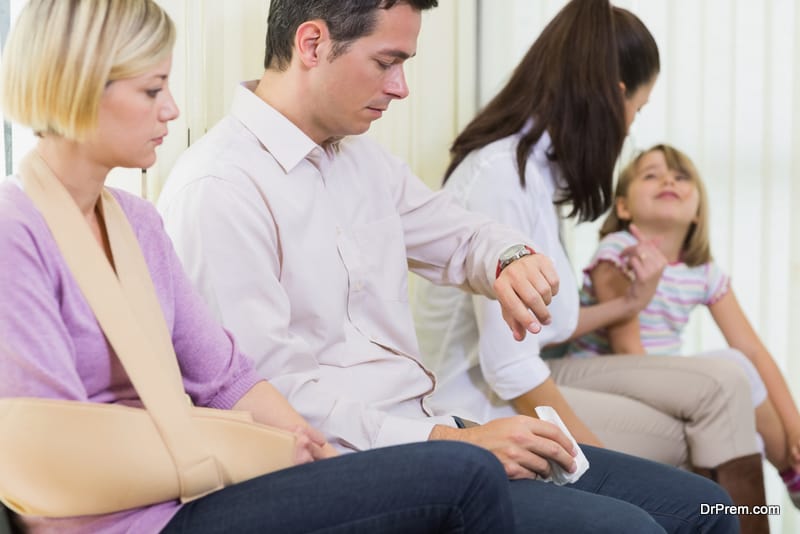 If you were long waiting for a cosmetic surgery done but were unable to get the right treatment plan in your country, it is time to consider medical tourism. You may get both recreation and healthcare in a single package. It is also easy to find the right medical tourism services company as there is usually an area-based online database available for them. In addition, some complex diseases cannot find effective solutions at your local clinics. There has to be a specialized treatment plan for you to get rid of it. Thus, you may need to look for some specialists in that medical area who could make things well. These talented specialists might be based in another country that has a track record of providing superior medical services through certified professionals.
Now let's talk of some possible areas of discomfort and inconvenience that should be factored while deciding on medical tourism.
How do you feel about traveling abroad?
If you are not an avid traveler, have not boarded a plane so far either and have an innate fear of flying, traveling overseas for a medical procedure or a surgery will not be a good decision for you. It will only add more stress to your already beleaguered health condition to complicate things further and that too, on a foreign land that you know nothing about or had never visited in the past.
The second thing to consider is to count on your capacity to travel through air. If the very thought of getting on an airplane makes you nervous or sick, you should better search for all the best options that are available within your own country. Try to get and exploit the best deal available within your home country to avoid traveling overseas for the same. However, if you find nothing affordable and good enough that suits your medical requirements, try finding the closest destination to your home country which is not only more affordable but also easily accessible for you.
A potential medical tourist should know how to swiftly travel abroad and manage different things at various airports on his way to a medical tourism destination. You might have to change your flights if you are traveling for example from USA to Australia or India. In another case, if you do not have to change any flight, you should not worry.
about spending (sometimes even more than 3-4 hours) time on different airports as your flight might be struck there for hours to refuel.
If you are boarding the plane for the first time, you should know about Jetlag. When you travel from one time zone to another, the contradictory time zones might have some adverse effect on your health. You should not only know about this thing, but should also be able to handle it. It could take around 3-4 days at times to thoroughly recover from the jet lag. Feeling good about traveling through plane is an essential trait that a potential medical tourist should possess.
Do you enjoy interacting with different language and culture groups?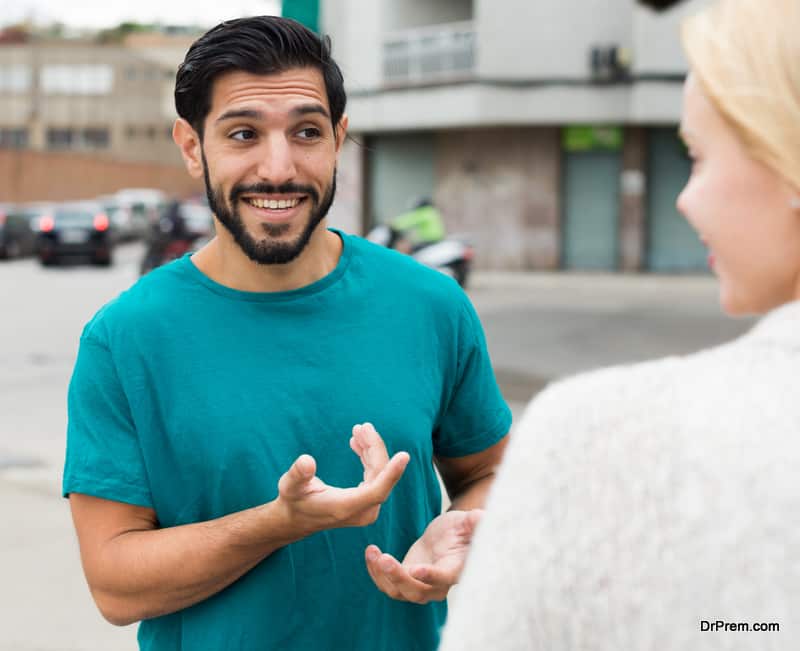 In order to be a potential medical tourist, you should not necessarily be a jovial person or the one who loves interacting with people and traveling different countries. However, you should be at ease to interact with people at least since, during your medical trip, you are supposed to interact with people from different cultural, religious and racial backgrounds.
Even when you travel to a country where people speak your language, you should do your utmost to understand their cultural, racial or religious background. For example, if you are traveling from US to Australia, UK etc, the language might be the same but the culture can differ considerably. If you do not feel comfortable communicating with people from different cultures or individuals who do not speak and understand your language, medical tourism might not be an option for you.
This is extremely important when it comes to communicate with the healthcare professionals at a facility who do not understand and communicate in your native language. If the very thought of using a translator to discuss your medical history or things related to your treatment makes you nervous, you should reconsider your decision.
Many people love traveling. Such people enjoy the idea of traveling abroad to interact with people they never met before, know more about a new land and prevalent cultures. For such people, medical tourism combines tourism with healthcare to provide the added bonus of exciting new experiences, besides the affordability and accessibility factors that encouraged them to travel abroad for medical care. Hence, it is critical to evaluate your likings, dislikes and your nature to maximize the benefits of medical tourism and obtain optimal care at a foreign location.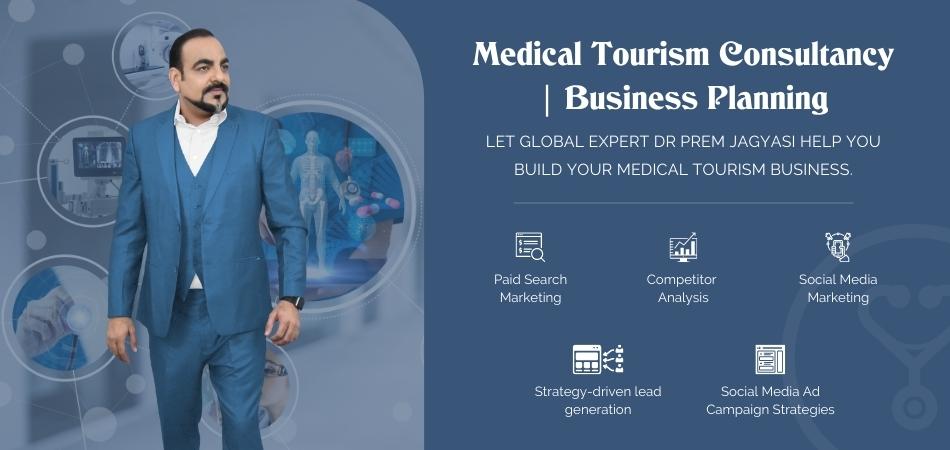 Can you trust a foreign facility or provider?
If you are fundamentally uncomfortable with the idea of medical treatment in a facility abroad, you should reconsider you decision to use the medical tourism option.
If you are at ease with the type of facilities you enjoy back at home, decide against traveling abroad for healthcare, because this decision will put you out of your comfort zone. You should also consider the socio-political scenario of the destination country. Take into account the political stability, unrest, any foretelling of natural disaster like heavy rain and storm that could occur anytime, or crime rate to ensure your complete safety.
You need to check for credibility and accreditation of the medical service provider in a country overseas in detail. Confirm from those who have already been to the facility and read customer reviews on various online portals to know the kind of care that particular facility provides.
Many facilities participating in medical tourism have affiliation from renowned medical institutes. You might find hospitals at medical tourist destinations having collaboration with Harvard Medical School or Johns Hopkins to attract US citizens, as they are familiar with these affiliations. Sometimes, the medical institutes do such collaborations just to ensure medical tourists that they take the issue of high quality care very seriously.
Know and confirm everything in advance and use various online and offline sources. If you are able to trust any facility, only then decide visiting that facility in person for medical care. Check if the hospital has affiliation from the renowned medical institute.
Do you have all the means ready for the medical travel?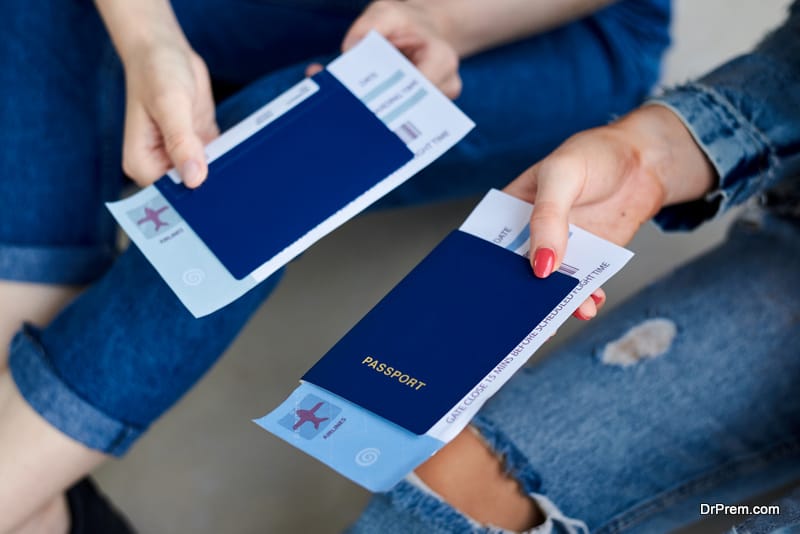 Confirm if your passport is still valid. Know the time duration that you are going to stay in a foreign country. How long does it take to obtain a visa to the said country? Also, check if you have all the documents ready to apply for a visa to the destination medical tourism country.
Do not forget about one of the most important travel requirements, i.e. funds. You need to have enough funds to cover your health services abroad. The budget includes the expenses for treatment, postoperative care and travel fare to and from the destination medical facility. Though medical tourism is all about saving big on medical treatments abroad, it is wise and must to have enough budget for other aspects including postoperative tourism activities to recuperate and accommodations to name a few.
Have you taken a second opinion?
The importance of second opinion in medical tourism is as important as it is in any other case. You cannot and should not forget to consult your family doctor or a local physician regarding your decision of traveling abroad for medical tourism.
Before embarking on a medical travel, you should consult your doctor who knows all about your health condition and is familiar with your relevant medical history too. Consulting your doctor about your health and discussing everything help you take decision in favor of or against medical tourism effectively and above all, in the best of your financial as well as health interests.
Do you have time and resources to plan medical tour meticulously?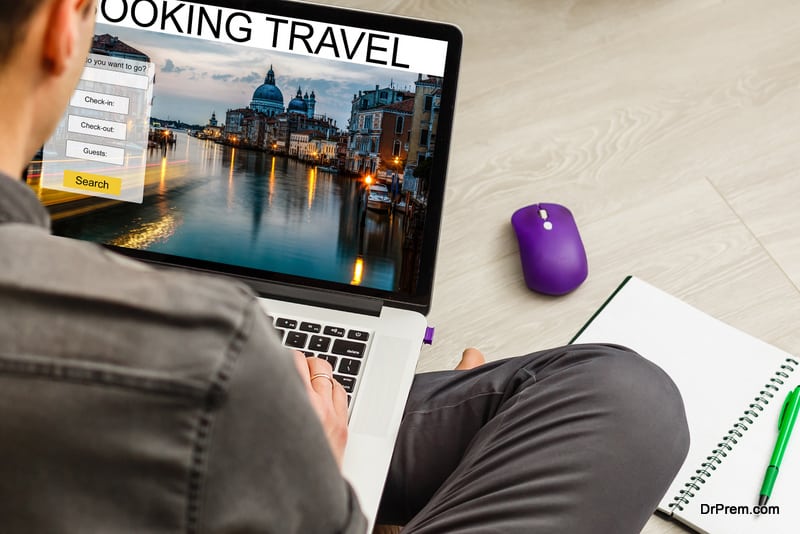 Planning a medical tour is a big challenge for anyone. The act of medical tourism will increase the chances of errors and discrepancies if you did not plan everything meticulously and well in advance. When you decide to travel abroad for healthcare, you need plenty of time to plan your tour, arrange things with the treating facility, and talk to physicians abroad. Other than this, booking flights to and from the medical tourism facility, getting over the visa hurdle and arranging ample funds for the purpose requires your valuable time and finances.
If you could not manage everything on your own, that does not mean medical tourism is not an option for you. Instead, check if you have an option of using a medical tourism facilitator in your home country who can take your fatigue away. If that is not an option on the table either, do ask any of your relative with enough experience of booking flights and all to organize everything properly for you.
The availability of time and resources – monetary or otherwise – remains crucial in deciding for medical travel. These factors play a role in properly organizing the medical tour and deciding whether it is an option for you or not.
Does your home country offer the post-operative care you might require?
Yet another factor that you need to consider and confirm for sure is whether the postoperative care of a medical treatment you plan to seek overseas is available in your country or not. Ignoring this factor could cost you all the benefits guaranteed by medical tourism.
Even before you embark on a medical tour, you should know that medical tourism is not a foolproof plan to seek healthcare at an affordable price and with ease at a foreign land, it is also about imperfect results at times.
Millions of individuals will tell you about their success stories as medical tourists and show their commitment to travel abroad to seek every treatment in future. Still, you cannot rule out the chances of you being one in million who is not satisfied with the healthcare services you received abroad.
Not checking if the postoperative care is available or facilities within your country are able to handle any postoperative complications might be one of the potential reasons for your bad experience. In addition to this, you also need to think as to how you will handle any specialized treatment like stem-cell treatment or proton therapy and the follow-up care. Traveling abroad for follow-up care is not just costly, but cumbersome and time-consuming too. Avoid traveling abroad for medical treatment in case there is no follow up care available in your country.
Countries like Tanzania, Uganda, and Ghana hardly have any standard multi-speciality& Super speciality healthcare facilities nor specific surgeries are done. So chances are less that they will get proper follow up and post-operative care. It might not be wise for them to opt for medical tourism. Follow up and post-operative now a days is concern with medical tourism destination. Once patients feel the need for travel and doctors feel that there is no follow up require then one can consider. They might have to stay for a longer period till complete recovery having no further need of post treatment care.
What you should have in your travel medicine kit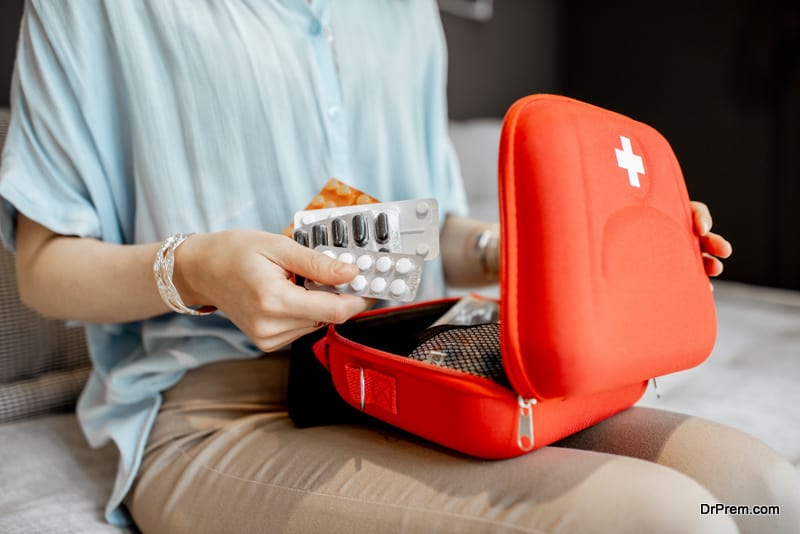 The concept of travel medicine includes pre-travel considerations, protecting against infections and the prevention of foreign diseases. Studies suggest that a majority of patients going abroad for treatment suffer from some type of illness during their trip. Owing to the same reason, the concept of travel medicine holds an important significance in the field of medical tourism. Being knowledgeable about the travel medicine can greatly help patients to prepare properly in order to avoid or minimize the chance of contracting any travel-related illnesses. More and more patients nowadays are traveling to foreign destinations to avail quality healthcare at reasonable cost, but a majority of the medical tourists does not even consider the possibility of contracting another disease when in a foreign country.
Pre-travel considerations
Research studies suggest that the proper packing of necessary first-aid medications has proven to be life saving on many occasions. Now, both government and non-government organizations in different medical tourism destinations are working hard to spread awareness among internationally traveling patients regarding the significance of travel medicine.
Every country has different standards of healthcare and it is extremely important for the medical tourists to adhere to the guidelines set by professional practitioners in a medical tourism destination in order to stay healthy during the trip. There are a number of health-related issues in many developing countries with poor sanitation. In developing countries where medical tourism business is flourishing fast these days, many patients coming in from European and Western nations are not immune to travel-related infectious diseases. Some examples of common travel medicine practices are the prevention and treatment of malaria, traveler's diathermia, typhoid fever, influenza and various other viral and bacterial infections.
The things a medical tourist should include in his/her travel medications kit depends a lot on the destination and the region-specific infections. When preparing the medicine kit, you must make sure that it has enough medicinal supplies to prevent common infectious illnesses, handle minor injuries, and manage your current medical conditions during the entire trip. Having a few important medications at hand can help you greatly in unpleasant situations that might arise during your journey.
These infectious diseases, wilderness diseases, tropical cures, immunization and public health are all a part of the complex nature and development of travel medicine. Therefore, all medical tourists should be aware of different travel-related illnesses and the ways to avoid them in order to enjoy a comfortable medical journey.
Travel medicine preparation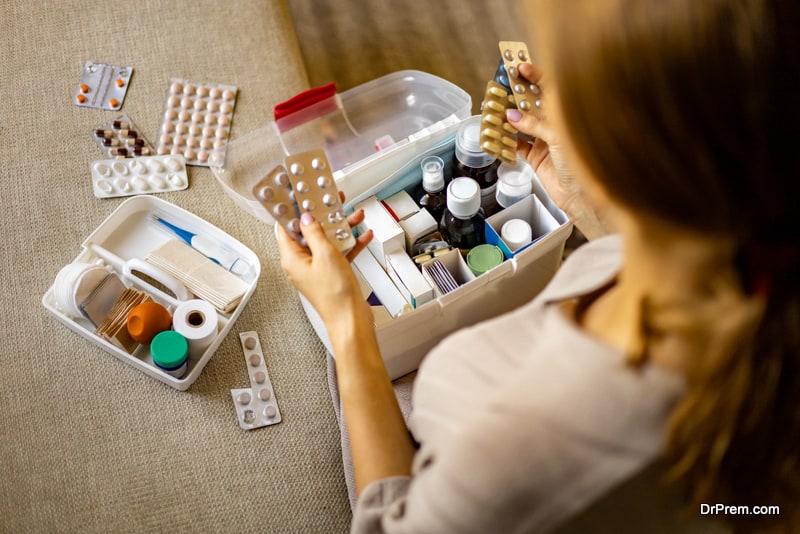 When preparing for travel medicine, medical tourists should make themselves familiar with the pre-travel considerations for a particular medical tourism destination where they wish to seek medical treatment. A patient should familiarize himself beforehand with the different conditions at a particular destination that could have an effect on his health, such as pollution levels, standards of healthcare services, necessary immunizations and the availability of medical supplies. As a medical tourist, you should take care of all these things, as it will help you take the preventive measures if you experience any kind of emergencies. In addition to this, all medical tourists should prepare a comprehensive travel medicinal kit along with the other essential travel-related things you intend to carry to the foreign destination.
Global travel trends clearly show that there is a huge increase in the number of people going abroad for treatment. However, many medical tourists fall prey to diseases during their trip and the major reasons for this are lack of awareness, lack of caution and lack of immunity. It is true that many diseases are region-specific. When you travel from one country to another or in some cases from one continent to another, the first thing that you need to do is to gather information about the kind of diseases that are predominant in the destination country or continent. Your treating doctor can prescribe you the accurate and necessary medication only if you are completely aware of the kind of diseases that generally affect travelers in the country you are visiting for medical care. The CDC (Centers for Disease Control and Prevention) and WHO (World Health Organization) have a comprehensive database for all travel related medical considerations.
Moreover, the ISTM (International Society for Travel Medicine) and ASTMH (American Society for Tropical Medicine and Hygiene) carry the latest knowledge on the safe practice of travel medicine. The complex nature of travelers and the care they need has expanded with the passage of time. Hence, these organizations provide essential resources for tourists to get all the information regarding travel medicine.
Considering the exponential growth of the medical tourism industry in recent years, there is an utmost need to educate new age medical travelers regarding travel medicine and the nature of different health related issues. There are many public health organizations that assess travel related medical issues and update the research findings on their official websites. Potential medical tourists can go through these findings anytime to know of the various travel-related ailments. Moreover, there are many books on the shelves, which you can read to learn about the kind of diseases prevalent in a particular country. However, all the travel medicine information provided is only a part of the pre-travel considerations and preparation. Once you reach the destination country, you will have to rely on the treating doctor for any kind of medical treatment. This is the best way to minimize the health risks for the patient and their accompanying friends or relatives in a medical tourism destination. The process of proper medical preparation involves two distinct steps discussed below.
Step 1: The first step in the medical preparation involves the use of vaccinations and other drugs that prevent certain location-specific diseases. Ideally, the patients should consult their local physician at least six weeks before they embark on their journey to a foreign country. This will allow enough time for booster immunizations and evaluation of any unfavorable reactions of the vaccinations.
Your local physician is the best person to determine the kind of vaccination you will require to keep yourself safe from the region specific infectious diseases. You local doctor will most possibly review your vaccination history and past medical history before prescribing the appropriate vaccines and medicines for your medical journey. Another important thing to consider is the proper administration of the vaccination. The kind of drugs that need administration solely depends on your health conditions and medical history. Therefore, it is your duty to consult your doctor before getting any vaccinations.
Moreover, all medical tourists should also check if they need any specific medical certificates for entering into a particular country.
Step 2: The second step in the process of medical preparation includes preparing a comprehensive list of preventive and curative medications that you must carry during your medical trip. You should always consult with your local or treating doctor for the right medicine prescription, as they will prescribe the drugs based on your current medical condition.
You should also make sure that you carry sufficient medication keeping in mind the duration of the trip. It is always better to maintain a list of routine prescriptions, complete with generic names and doses. The routine concerns for most medical tourists include ways to prevent infectious ailments, and the different items they need to include in their travel kits.
Protection against infections
Each year, millions of people travel overseas for medical care and a majority of them visit developing countries and locations where the chances of contracting infectious diseases are considerably high. One of the most common illnesses medical travelers face is the traveler's diarrhea and the major reasons for this ailment is the ingestion of certain organisms found in contaminated food or water.
Anxiety, allergies and dietary changes could also be the reason for traveler's diarrhea. Other travel-related health issues include malaria, dengue, yellow fever, HIV, hepatitis A, hepatitis B, typhoid fever, and cholera. In a foreign land, the infections can occur due to many reasons. Even a small allergy, if left ignored, could potentially trigger serious infections. In addition, different types of microbial organisms are active in different parts of the globe. These vectors carrying diseases are responsible for a number of health-related conditions.
The most common vector-borne diseases are the yellow fever and malaria. It is important to note that if you do not receive the right treatment for such diseases, they may turn into chronic diseases that could be detrimental to your health. If proper medication is on hand, you could avoid any further damage to the body. In case of certain infections, the old adage "prevention is better than the cure" holds true. However, prevention from infections is not easy. It is even more difficult for people who are already suffering from diseases. It is particularly important for patients who intend to undergo surgery in a foreign land to follow strict guidelines during both pre- and post-operative periods, as there is an increased threat of infections during the specified period.
All the medical tourists should have the necessary information on how to stay healthy and how to self-medicate or seek medical help in case they contract any disease in the foreign country. Medical preparation is even more important if you are traveling to a country where the vector-borne diseases are widespread. When it comes to prioritizing travel-related health recommendations, a medical tourist should always keep in mind the risks of travel-related illness and the importance of vaccination and medicine.
How to protect against infections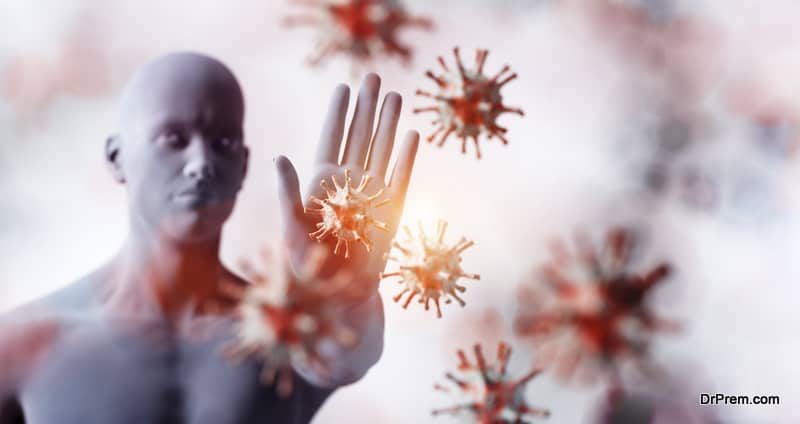 "The first step towards protection against infections is to maintain hygiene. Medical studies have proved that one of main reasons for large number of infections is the lack of hygiene. As you travel to a foreign land, the immune system is not equipped to fight against the infections predominant in the travel destination." Studies suggest that more than one-third of patients traveling overseas fall victim to the travel-related illnesses. Medical tourists, as they are mostly unfamiliar with the climatic conditions and the region-specific ailments in a particular destination, are always at a greater risk of falling sick when compared with the natives of that particular country. Usually, the locals in any region develop immunity against a number of infections, but the tourists coming in from different parts of the world are not immune to the specific infections and are at risk of contracting different diseases.
The service provider who makes all the arrangements for the treatment should educate the patients about the hygiene levels of the clinic or hospital where the patient will receive the medical treatment. For example, patients traveling abroad for a surgical procedure should ensure that there is protection against possible infections before and after the operations, as the body is highly vulnerable to health risks at this stage. While some offshore facilities may meet the needs of the locals, they might not be able to address the needs of a medical tourist. Usually the locally or internationally accredited medical facilities tend to follow strict hygiene and sanitary requirements. It is useful to determine whether the hospital or clinic where you are seeking care has received proper accreditation. Checking for the hospital's accreditation is an important step in determining the standards of hygiene and the healthcare services provided by the facility.
If you are traveling to a developing or tropical nation to receive medical treatment, you should take a number of precautions. A medical tourist should never overlook the importance of consultation with a health professional before embarking on the medical journey.
Importance of immunization
Before you embark on your medical trip, it is important to discuss your travel plans in detail with your local or treating doctor. The concerned doctor can then make recommendations, considering the patient's age, medical history, vaccine history, destination and the length of the trip. When it comes to medical tourism, proper vaccination plays an important role in protection against a number of infections in a foreign country. When undertaking immunization, it is mandatory for the medical tourists to consult a certified doctor. The medical tourism consultant can also tell you about the immunizations you need.
In some cases, your local physician might refer you to a travel medicine specialist for detailed information on travel medicine. We strongly recommend that you specify the current medical condition and the destination of medical tourism, so that the doctor can determine the necessary vaccinations. The process of vaccination usually consists of a few steps.
Medical tourists should always undertake the entire immunization process prior to traveling, as it is important to ensure that the vaccine will appropriately work as a defense against the potential diseases in a particular destination. Even if you have undergone immunization against any some specific diseases several years ago, you must inform your doctor about this, as in such cases, you might just need a booster dose for additional protection.
You must ask your travel medicine physician about the vaccination you will need for protection against food- and water-borne illnesses, and other various travel-related illnesses. Although it is important for all medical tourists to consider the significance of vaccinations and medications, you should always rely on safe health practices, such as eating health food and drinking pure water, in order to prevent yourself from various infections. Your medical tourism consultant can help you access hygienic restaurants in your location.
To ensure successful prevention of diseases, a medical tourist should be conscious prior to the journey and during the journey about the possibility of any disease-causing scenarios. As mentioned earlier, a patient traveling overseas should pay extra attention to the intake of food and drinks in unfamiliar places. Many of the diseases are water- and food-borne, which can be extremely hazardous for your health. Therefore, consciousness about the consumption of street food or tap water is very important in preventing certain diseases. Depending on the medical tourism destination, patients may need to update their vaccinations. Since some vaccines need time to work, you should always get in touch with your local physician weeks before you begin your medical journey.
Moreover, some countries might ask for the proof of vaccination required to enter the country. For example, if you are traveling to sub-Saharan Africa or other yellow fever areas, you might need the proof of vaccination against yellow fever.
While contaminated water and food are the major sources of diseases overseas, a medical tourist should consider many other things for successful prevention of infectious diseases. Apart from food and water, you must also be cautious against insect bites. Some insects, such as flies and mosquitoes, can cause a number of life-threatening diseases. You should always carry mosquito repellent creams as a preventive step against mosquito bites. Depending on your medical tourism location, insects such as mosquitoes, ticks and sand flies can spread different infections, including malaria and yellow fever. Most internationally traveling patients visiting the tropical countries are concerned about the possibility of contracting malaria. Ask your medical tourism facilitator about the malaria risk in the country you are visiting.
Tropical countries like India have a high incidence of mosquito types. You can easily find various ointments, creams and pills that could protect you from the danger. Certification and documents form a very important part of the medical endeavor. When going to a foreign country, you should carry with you all the records that certify the immunizations you have received in the past. This will enable the doctors at the medical tourism destination to have a proper knowledge about the kind of drugs and further treatment, so that they can attend to your case appropriately. If the documents are in a language that is not internationally recognized, then it is wise to translate this into a language that is acceptable at the destination.
If you do not, the doctors at the destination may not understand the reports and it may be difficult to determine the right future course of treatment. The common vaccines you may need when going overseas include hepatitis A, hepatitis B, influenza, pneumococcal, polio, rabies, typhoid fever, yellow fever, tetanus and Japanese encephalitis. Your doctor will recommend immunization based on the risk of exposure to infections in the particular destination and the patient's current immune status. Before you embark on your journey, you should always see a travel medicine specialist. Proper vaccination before you go abroad is an effective way of protecting yourself against infectious diseases.
Irrespective of the country you are visiting for your medical treatment, you should be up to date on all the routine immunizations you will require for effective prevention against infectious diseases in unfamiliar environments. Even if you have to embark on a medical journey in less than three to four weeks, you should consult with your local doctor to check if you need any vaccines or medicines. In nutshell, the recommendation of the right vaccinations is one of the major components of a pre-travel medical consultation.
Essential items for a travel medicine kit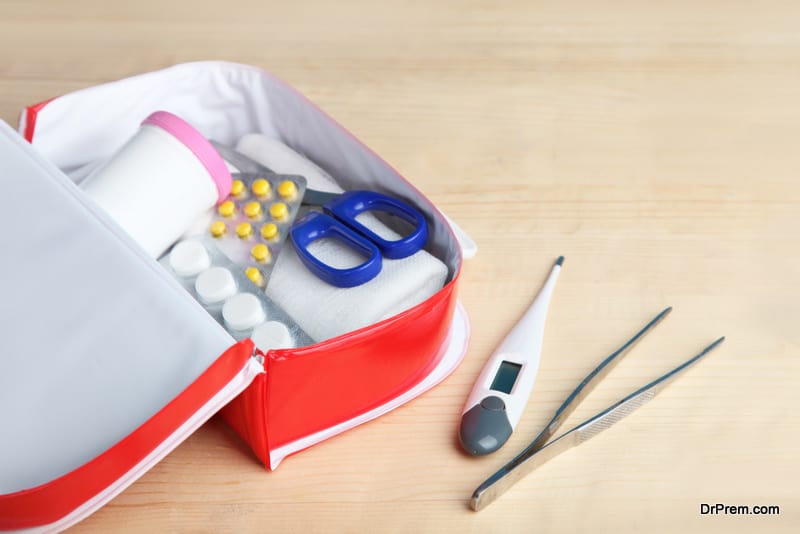 No matter where you travel, it is important to carry a travel medicine kit in order to avoid any discomfort in case you need medications on the go. The things a medical tourist should include in his/her travel medications kit depends a lot on the destination and the region-specific infections. When preparing the medicine kit, you must make sure that it has enough medicinal supplies to prevent common infectious illnesses, handle minor injuries, and manage your current medical conditions during the entire trip. While preparing for your travel medicine kit, it is essential to pack comprehensively. Since several developing countries might have inadequate medical facilities that can provide round-the-clock care, you should try to prepare your medicine kit in the best possible way. Thus, to cover minor medical requirements, you should pack the medical kit with the utmost attention. Having a few important medications at hand can help you greatly in unpleasant situations that might arise during your journey. Here is a list of the items that form an integral part of a complete medical kit.
Prescription medications –
You should always include your prescription medicines in the kit, as it will help manage your pre-existing health condition. It should include the medicines your doctor has recommended in order to prevent various travel-related illnesses.
Thermometer –
This is necessary to understand the degree of fever and the kind of medicine you will require in the foreign country. Digital thermometers are safer to carry than the glass mercury thermometers.
Over the counter medicine –
There are certain medicines that fall under this category and can offer temporary relief from fever or acute pain. You should consult your physician who will then suggest the kind of medicine allowed in your particular condition. You can use over-the-counter medicines to treat common problems, such as headache, heartburn, mild diarrhea, cold and motion sickness, which people usually face while traveling.
Bandages –
Adhesive bandages are the best option for treating minor cuts and injuries. They are handy to carry and offer protection against minor injuries. Gauze pads and first-aid tapes are also important and are easy to carry. You should always include adhesive bandages in different sizes.
Hand sanitizer gel –
Sanitizer gel is particularly important for maintaining hygiene.
Antibiotic creams –
These are important to treat cuts and many other infections. You can add ophthalmic creams your medicine kit in order to address eye infections. You should also include the creams that help in treating allergic rashes.
Antacid preparation –
These are available in both tablet and liquid forms and you should select the variety that suits you the best. However, tablets may be more convenient to carry than liquids.
Sunscreen –
It is vital because during traveling, the exposure to sun could be extensive and there are higher chances that you can suffer sunburn and other skin aliments caused by sun exposure.
Tweezers –
It can serve a variety of purposes from removing splinters to opening caps on your medicine packs. Whether you have a basic medicine kit or a comprehensive one, the tweezers are a must-have tool.
You could include many other things in your travel medical kit, as suited to personal needs. You should take note of the fact that the list may vary in accordance to the destination and the kind of activities you intend to indulge in during the course of your journey.
Other vital additions to your travel medicine kit include safety pins, scissors, insect repellents creams, and diarrhea medicines such as Imodium, fluid and electrolyte replace­ment tablets or powders like gastrolyte, eye lubricant drops and earplugs. You should also consider adding condoms or other contraceptives, sterile needles and syringes, water purify­ing tablets and mosquito bed nets. Bear in mind that you should not change the containers of the medicines and check that the medicines carry clear labels.
It is mandatory that the names of the medicines match the prescription from a certified doctor. The pre­scription must contain the generic name of the medicines because the trade names may create problems in foreign lands. You can easily find travel-specific medicine kits and packages of over-the-counter medications at the pharmacies. If you have special medical needs, you should always consult your doctor before you finally prepare your travel medicine kit.
For any trip, packing your suitcase can be very stressful and nerve-racking. You are trying to ensure you pack everything you need and that you do not forget the essentials. However, when preparing for a medical journey, the stress of packing increases ten-fold. If you have prior experience of traveling to a foreign land for medical treatment, then the list of items you need to carry may be pretty clear; however, for first-time medical travelers this could be a little complicated.
Tips to prepare before you fly overseas for medical treatment
Nowadays many people consider taking medical treatment abroad as they can get good quality treatment at one third the rate. For your stress free medical tourism experience you should prepare well before embarking on the trip abroad. Here is a list of things to prepare for medical trip abroad:
Check your passport and visa: Check whether your passport is valid for at least six months from your date of departure, as some countries require six month's expiry time on one's passport. Traveling to some countries require a visa. This is often organized by medical tourism agency, if you are taking their service.
Check medical and travel insurance: Medical insurance helps you in case of any unforeseen medical problems. Though. you will be treated by an expert and trained practitioner, but medical tourism insurance acts as an added protection in case of any adverse situation. Travel insurance protects you from unexpected events during your journey such as canceled flights, thefts, hurricanes, etc. Many people go for these.
Do your research: Do proper research about the surgeon or physician who will treat you, whether the hospital is accredited, about the medical procedures, and then only take the decision about treatment. Consult your local doctor and keep him informed because his help will be needed to prepare your medical reports and medical history.
Do a weather check: Choose your destination country on the basis of quality of treatment available, distance, and total cost including travel, stay and treatment. Check the weather of the destination country. Take clothes suitable for the weather conditions.
Keep document safely: Scan your documents such as passport, tickets, medical reports, credit and debit card information, important phone numbers, etc. and store these in your email account. If your documents are lost during your travel, you can easily access this information through internet.
Take some local currency: It is always helpful if you have some amount of local currency, which can be useful to buy drinks or giving tips. You can withdraw some money on your arrival using your credit or debit card.
Keep important contact information handy: Note down and keep handy the contact information of your relatives or friends, which should be informed in case of emergency. You should also keep the information about your hospital, local surgeon, whose opinion might be needed in emergency, destination embassy, and your employer.
Follow the after care: stay some days extra after your treatment. Do not be in a hurry o go back after the treatment. The key to success of any medical treatment is the aftercare. Follow the instructions of your doctor.
Assign someone the responsibility if something goes wrong: Even if you are being treated by the best of surgeons, if something goes wrong, you should know what steps should be taken decide and assign someone to take decisions on your behalf in case of emergency, if you are not in a position to take decisions.
Plan well in advance: Plan your trip in advance. Book your doctor, hospital, hotel, tickets etc. in advance to avoid last minute tension.
Medical Tourism Abroad – What you need to think of?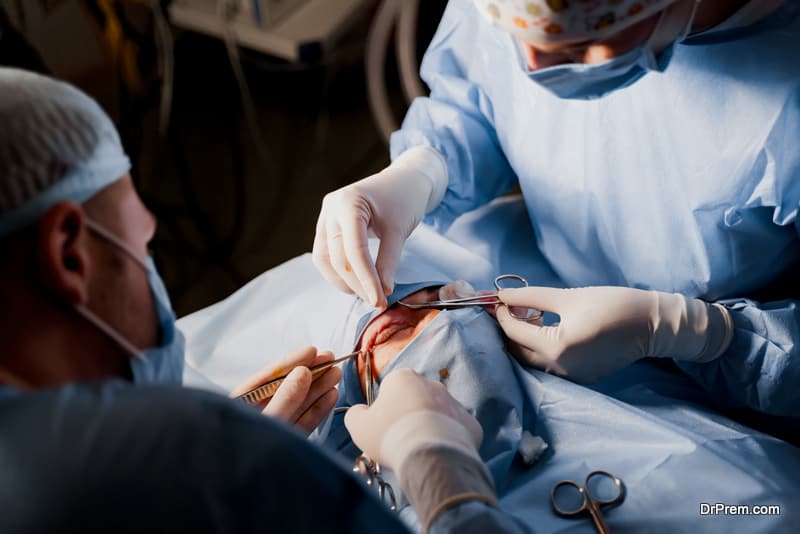 Opting for cost effective quality medical treatments abroad is a wise thought but that too comes with certain possible undesirable outcomes that one should have a fair idea of.  Medical tourism can be highly beneficial for some while some may not fall in the fortunate class. Specially while availing low cost and quick service medical services abroad, people often tend to overlook two vital factors.
Is the highly reduced medical treatment cost is being offered compromising the quality?
Do the "quick service" treatments cover all the necessary procedures initiating from treatment to patient recovery? Lack in support in any one of the procedures can cause life threatening hazards.
In case of medical urgency where the top home country clinics show the health care seekers a long waiting list, naturally out of desperation they look out of the borders to get immediate relief.
Risk is more in case of availing surgery services abroad specially in transplantation programs. Many countries do not approve organ transplantations. Naturally, the necessity for abroad service arises and many often experience post operative complications after coming back home.
Taking a hasty decision to jump onto your flight and land on a foreign clinic would be suicidal. What kind of health specialists do they have and what about their qualifications and experience? What is the quality of medical facilities available abroad? Are they updated enough to take care of your wellbeing and cure? In a nutshell, you need to know a lot from authentic sources prior to deciding whether to go abroad for treatment.
There are cases where patients have returned home financially ruined, physically crippled and mentally devastated.
Treatments prone to get complicated
Medical tourism apart from providing quality treatment services to overseas healthcare seekers also results in the proliferation of medical business. More the expertise demanded in a high risk treatment more is the money inflow. The following are high risk treatments with greater chances of future complications. You need to give a very serious thought and seek professional advice before setting out abroad for these treatments.
Weight loss surgery
Liver or kidney transplantation
Plastic surgery
Craniectomy, a neurosurgical procedure in cranium
Surgical ventricular restoration after heart attack
Surgery in spinal cord
Bladder cystectomy
Among the above mentioned treatments, plastic surgery and cosmetic surgery has driven a huge growth of medical tourism in South Asian countries. Though most of them come back home with happy faces but few unfortunate ones have to pay a heavy price dealing with the associated complications. It is recommended to weigh the pros and cons duly of a particular treatment while seeking quality cost effective abroad medical services.
The gain and the loss: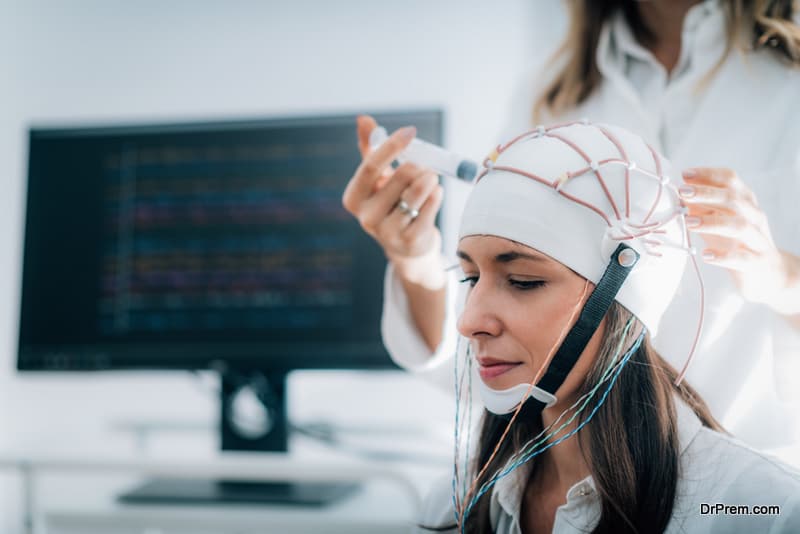 Health is wealth and it is worth spending a fortune to preserve this most precious asset. But the million dollar question one should seriously consider is – What do I gain? What if I lose? Will the gain be a great value addition to my life style? If I lose, in the worst case, how severe will be the consequence?
The benefits of medical tourism may be seen in:
– Availability of quality healthcare abroad which is absent back home.
– The cost of treatment is quite often much cheaper abroad.
– Sooner you arrive at a foreign clinic on the basis of a previous appointment you are attended immediately. Treatment starts almost upon your arrival after completion of formalities whereas domestic clinics demand a lot of waiting time.
– Legal scenario abroad might be much flexible compared to domestic legislation governing a specific treatment like infertility for example.
People driven by marketing hype often neglect various implications and catch the earliest flight without giving due consideration to the fact that if something goes wrong, he or she may not get the required redressal. Some of them are following:
–Language barrier, communication gap and insufficient information from both the health care seeker and giver can upset the objective of medical tourism.
-There are a lot of examples that people carry back serious drug resistant infections caused due to blotched cosmetic surgery that becomes an everlasting pain.
-Unsafe and unhygienic treatment practices can cause HIV infections if things are not checked before.
-Lack of precautionary measures required in high precision surgical procedures and post surgical care and support can be life threatening. Many clinics discharge the patients as soon as possible without keeping them under the required post operative care.
-Faulty blood donation practices in some countries with less stringent regulations can give rise to serious health issues like blood clotting.
-Choosing the wrong service provider. With medical tourism business boom, mushrooming of cosmetic clinics promising a great makeover is obvious violating the norms and regulations. This can be the most hazardous draining your health and wealth.
Dark side of medical tourism
Medical tourism has its share of clinical evils causing health threats which are fatal in some cases. Many have financially been ruined to tell back home the tale of their misery. Many clinics have just been popped up in a frantic race to make fast buck without having proper accreditation. Neither do they have a clearance from the department of health. These clinics staffed with quacks have been setting traps for patients abroad looking for low cost treatment options.
Recently, the monster of Ransomware has invaded the foreign medical clinics. This malware operates by locking the computer denying the owner access to data unless one pays a ransom in Bitcoin. Hospitals are an easy and vulnerable target for this malware because they provide critical care and depend upon latest information from patient records. If the access is denied by hackers, access to surgery directives and drug histories get delayed that might endanger a patient's life.
Miscellaneous, yet incredibly important things a medical tourist should keep in mind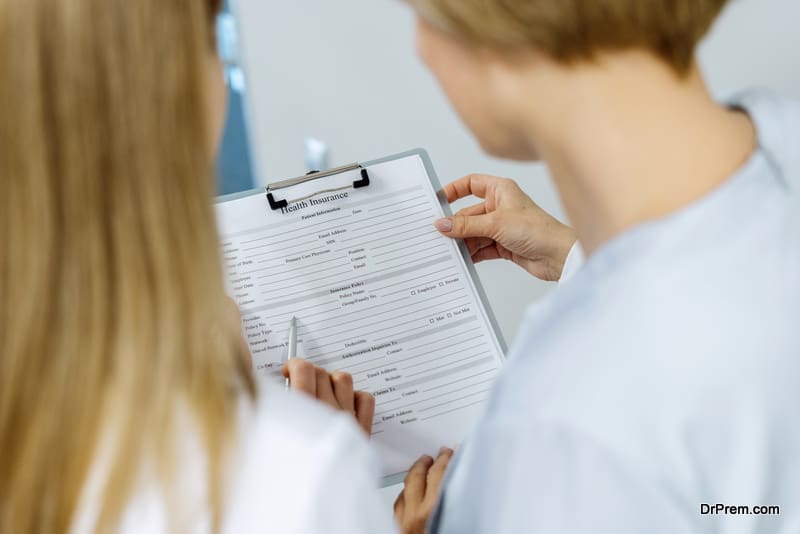 Traveling to a different country for medical attention requires some vigilance on part of the medical tourists. It is not merely the health and medical factors that should be considered. Legal factors, monetary and insurance policies, as well as need to ascertain the quality of treatment are important factors to be kept in mind.
Maintaining quality of healthcare
Every medical tourist does a qualitative analysis before opting for medical travel, and rightly so. The primary concern is to know if the medical tourism facilities are well up to international standards. Usually, the healthcare facilities under medical tourism industry try attracting medical tourists with the promise of highest level of quality care as demonstrated by international standards. However, there sometimes remain discrepancies if we compare facilities offered in developed countries to what the developing countries offer.
A cause of concern for medical tourists is to know if the affiliate centers to the accredited medical facility operate at the same level of quality as is set by the accrediting authorities. A medical tourism consultant can provide the information needed.
Authenticating qualifications of doctor/surgeon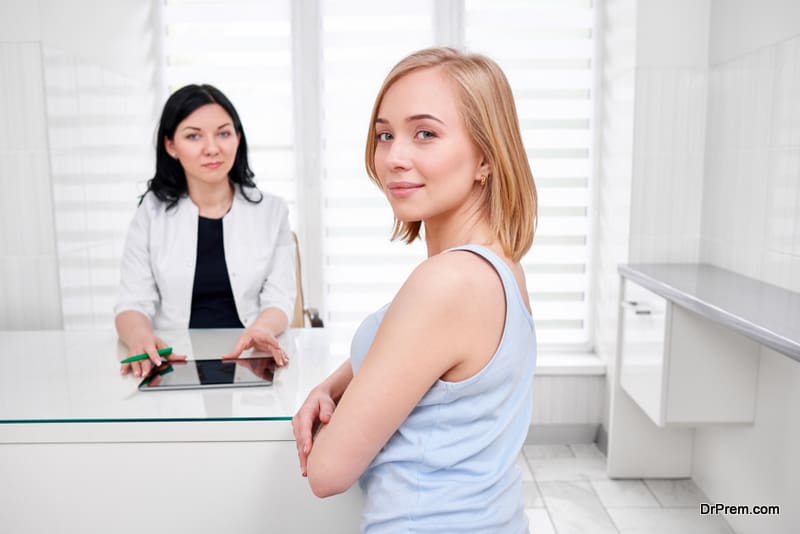 A medical tourist might feel the need to verify the qualifications of the physicians and surgeons when considering a medical facility abroad. Having a suitable doctor is important for better results of any treatment.
Knowing everything about the doctors and their qualifications is also important due to other reasons. For example, the chances of one doctor being struck out of the medical register in one country but continuing practice in another country cannot be ruled out.
Most accredited institutions deal with this problem by sending doctor/surgeon profiles to the prospective medical tourist, along with details of their sojourn, and the price quotation. Respectable institutions will often also make it possible for the medical tourist to confirm and crosscheck doctor profile documents, should they wish for it.
Incorrect estimation of costs
Patients often end up facing trouble due to incorrect estimation of cost involved in medical tourism. Potential medical tourists should get the right information about the total cost involved before seeking healthcare abroad. Before entering into an agreement, potential medical tourists should understand that the overall cost would include the expenses for treatment, travel, accommodation and other hidden hospital treatment expenses.
Getting the right estimation will help them avoid any unlikely situation arising due to lack of funds on a foreign land.
Insurance coverage
Insurance coverage is a wise move. Not barely in terms of expense, but also as a protection in the event of anything going wrong. Insurance is just like a protective cover that will reduce your financial and mental burden. The need of insurance is even higher during treatments, particularly when one seeks treatment in a medical facility abroad.
An increasing number of insurance companies are now offering their services to medical tourists. It is important for the tourist to understand the requirements of their insurance cover, and find an institution acceptable to their insurance provider. Most of the time, the latter is taken care of by the company itself, by providing their customers guidance towards the selection of a medical facility. Advantage of such an arrangement to the visitor is that quality of care is generally ensured in the recommended institutes. The coverage however, remains limited.
On the downside, many capable hospitals in developing countries offering healthcare to medical tourists are not a part of the network of payers of the developed markets. This results in lack of opportunity for many medical tourism facilities to work directly with the insurance companies and other healthcare funding providers in the market.
Documentation and Visa
To be certain, it is mere formalities like documentation and visa that trouble medical tourists the most. These processes often move slowly, and to someone keen on getting treatment as soon as possible, the insipid process might as well seem like a lifetime. Some countries might also insist on interviews before providing a visa, which might seem like a nuisance to the prospective tourists. These processes do often require mounds of documentation that will further discourage the medical tourist.
Fortunately, most of the preferred medical tourism destinations are well aware of this problem and are working to cut through the bureaucratic red tape. Many countries now offer "Medical Visa," a visa especially designed for medical tourists. The idea is to make the process more bearable and less taxing to the medical tourist. While progress has been slow, things certainly are taking a turn for the better.