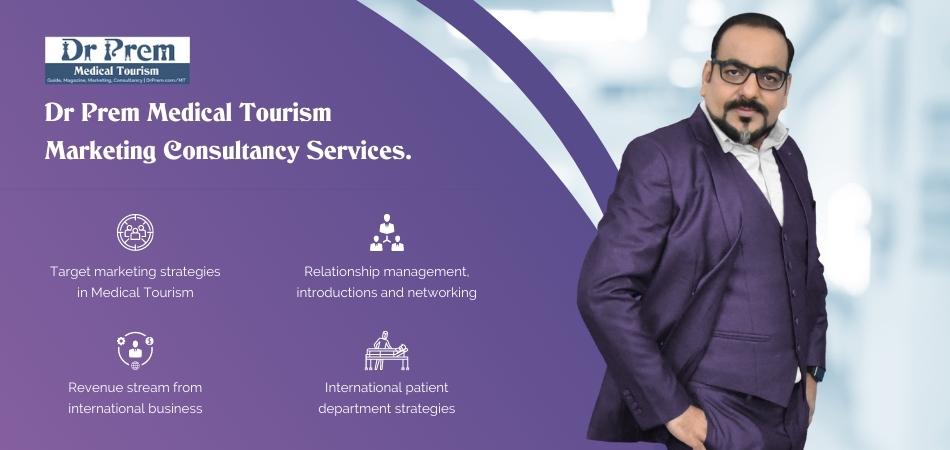 Medical tourism in Colombia has been a growing importance in recent years. In the year 2019, Colombia earned over $615 billion, and this figure would definitely increase in time. Earlier, pre-covid estimate was 990.5 billion USD by 2024. The number of medical tourists in 2019 was 21,371, whereas there was a sharp decline of 66% (7,241) in 2020.
According to Oxford Business Group, foreigners in Colombia spent an estimated $216 million for medical purpose in 2014, 61% more than the previous year. Relatively low cost, attractive locations, and geographical proximity are prime reasons dragging patients from the US and North America who can enjoy a relaxing vacation while availing healthcare services.
Moreover, healthcare cost in Colombia is very low if compared to North American and European countries. According to the government statistics, over 27,000 tourists from different regions, especially the US, Mexico, Spain and Panama, visited Colombia in 2008 to benefit from the cost-effective medical services.
Medical Tourism in Colombia – News, Updates, Guides and Trends by Dr Prem
General

Language
Spanish
Time Zone
COT (UTC−5b)
Dialing Code
+57
Electricity
110V, 60Hz
Major Cities
Bogota, Cali, Medellin, Barranguilla
Currency
Peso
Clothing
Important and popular clothes are trousers, shirts, skirts,

t-shirts, swim trunks and such like.

Health Related

Mortality Rate
5.24 deaths/ 1,000 population
Life Expectancy
M 74.5/ F 80.5
Patient: Physician Ratio
750: 1
Hospitals JCI accredited
2
Recommended    Vaccinations
Hepatitis A, Typhoid, Hepatitis B, Rabies, Diphtheriatetanus,

Measles, Varicella, Poliomyelitis, Yellow fever

Other Infections
Anthrax, Murine typhus, Oroya fever, Tick-borne relapsing

fever, Rocky Mountain spotted fever, Mayaro virus disease
Tourism Related

Population
47,072,915
Reliability of Police Services
78/140
Global Competitiveness
4.14/7
Physician Density
119/140
Tourism Competitiveness
3.9/7
Hospital Beds
114/140
GDP/Capita
7,854
Quality of Air Transport Infrastructure
105/140
Health and Hygiene
3.6/7
International  Air  Transport  Network
79/140
Safety and Security
3.8/7
Quality of Roads
124/140
Air Transport Infrastructure
2.9/7
Hotel Rooms
70/140
Tourism Infrastructure
2.8/7
Tourism Openness
130/140
Cultural Infrastructure
3.5/7
Attitude  of  Population  Towards Foreign Visitors
88/140
Visa Requirements
16/140
Colombia is a vibrant country that attracts tourists from all over the world. Essentially a country of growing middle class that plays a significant role in economic as well as cultural development of the nation, Colombia is a mix of old-world charm and the urban modernization, which makes it one of the most sought after tourist destination in the world. Featuring exotic landscape and lively cultural values in different parts, Colombia can easily be distinguished in one way or the other from its South American counterparts, and thusis mentioned in the medical tourism procedure guide.
Location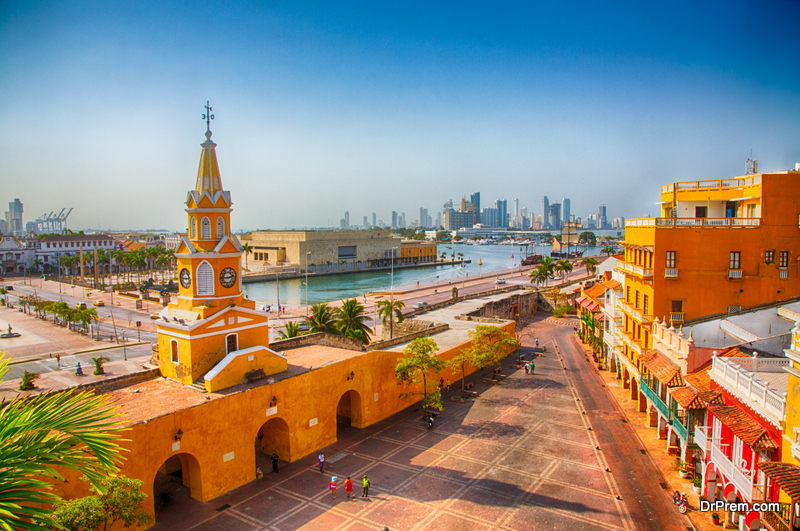 Situated in northwestern South America, Colombia is surrounded by Panama in the northwest, the Caribbean Sea in the north, the Pacific Ocean in the west, Ecuador and Peru in the south and Venezuela and Brazil in the east. Covering an area of about 440,000 square miles (around 1.14 million square kilometers), Colombia also shares its coast with the Atlantic Ocean.
Characterized by rain forests, inland plains and the Andes Mountain range, Colombia also comprises a number of small and medium sized islands, including San Andrea, Providencia, Malpelo and Gorgona. Some of these islands have been converted into national parks or reserves to protect the wildlife in and around the coastal area. Colombia is an ultimate tourist destination for nature lovers who simply love to spend holidays in tranquil beaches.
People
Known for their vibrant lifestyle, Colombian people work hard to maintain their high standard of living. They actively participate in their religious festivals and other social or public gatherings and welcome tourists with a warm heart.
And why not, as tourism is one of the most growing sectors in the nation that provide livelihood to a large number of people. Usually, Colombian people are friendly and respect their guests, which make it a safe and popular tourist destination.
Events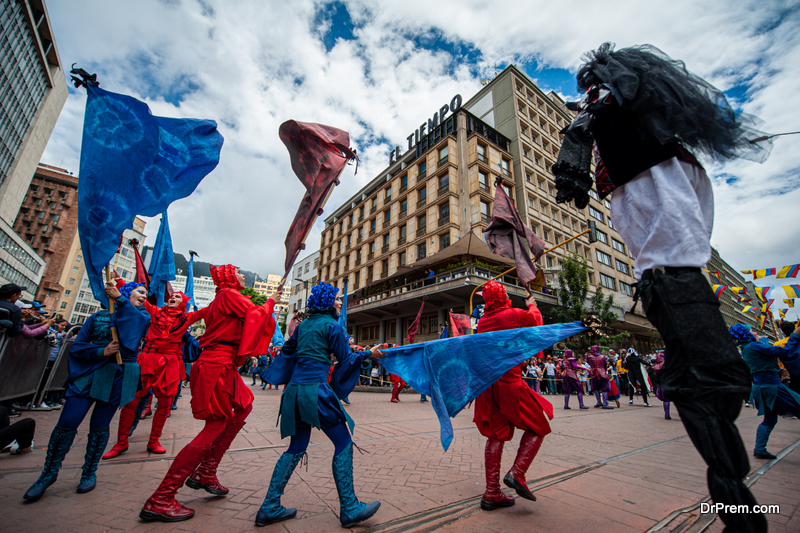 Colombia is known for its traditional music, dance and art forms, and theater lies in the heart of Colombians. The Colombian calendar is full of events and festivals that range from New Year celebrations to theater festivals and other social or religious gatherings. Considered one of the biggest theater festivals in the world, the Ibero-American Theater Festival of Bogotá is an important cultural event in Colombia.
While other important theater events include the Festival of Puppet The Fanfare, Manizales Theater Festival, Caribbean Theatre Festival and The Art Festival of Popular Culture. No matter what the event is, people simply love to enjoy each festival to the fullest and that too with active participation.
Weather
To describe the regional weather, Colombians segregate the country in different climate zones, i.e.  tierra caliente (the hot land), tierra templada (the temperate land) and tierra fría (the cold land). The hot land is the area below 900 meters where temperature ranges between 24°C and 38 °C. This zone comprises about 86 percent of the total area of the country.
On the other hand, the temperate land covers the area between 900 and 1,980 meters that not only provides suitable conditions to cultivate coffee but also provides habitat to majority of the population. The cold land lie between 1,980 and 3,500 meterswhere temperatures vary between 10 and 19 °C, which is appropriate for wheat and potato cultivation. There are few more zones like the forested zone, the grasslands and freezing zone above 3,500 meters.
Medical Tourism in Colombia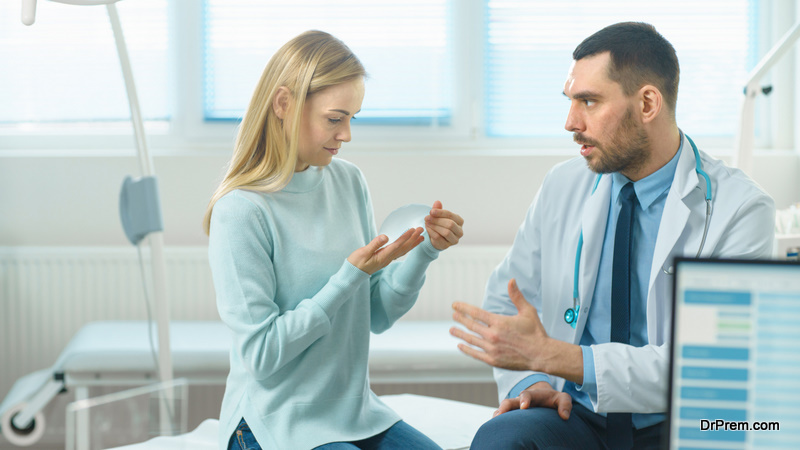 Colombian government is promoting the medical tourism aggressively emphasizing proper medical tourism procedure in place and setting new standards to improve the healthcare facility in the country. Offering excellent cosmetic surgical procedures like Brazil, Colombia is right on the track to become a leading medical services provider in the region. Other than plastic surgery, the South American nation is also becoming a prime destination for the ophthalmology, orthopedics and vascular surgeries.
Despite their affluence and groundbreaking technological advancements, countries like the US, Australia and even high-profile countries from the European block fail to deliver consumer friendly medical solution packages. Treatments available in these countries are very expensive beyond the common man's reach.
Sometimes the quality of the surgical procedures doesn't match against the dollars spent. Consequently, the customers look elsewhere for more affordable medical treatment options making sure that the quality of service is not compromised with a drop-in price tag.
Healthcare System
The Colombian healthcare system is segregated in three different sectors, i.e. public, private and Social Security Institutes, which provide healthcare facilities to over 80% citizens (in one way or the other) of the country. Among these three systems, the private sector seems to dominate the medical industry, as it provide medical services to maximum number of domestic as well as foreign clients or patients in the country. Apart from healthcare reforms, Colombian authorities pay special attention on preventive measures to eradicate diseases from the nation, with the help of a Medical Tourism Advisor.
There is a great disparity in the healthcare facilities in rural areas in comparison to urban areas. For, around 95% people in main cities like Bogota, Medellin and Cali enjoy healthcare facilities, which is far less in rural areas of the country.
Quality of Healthcare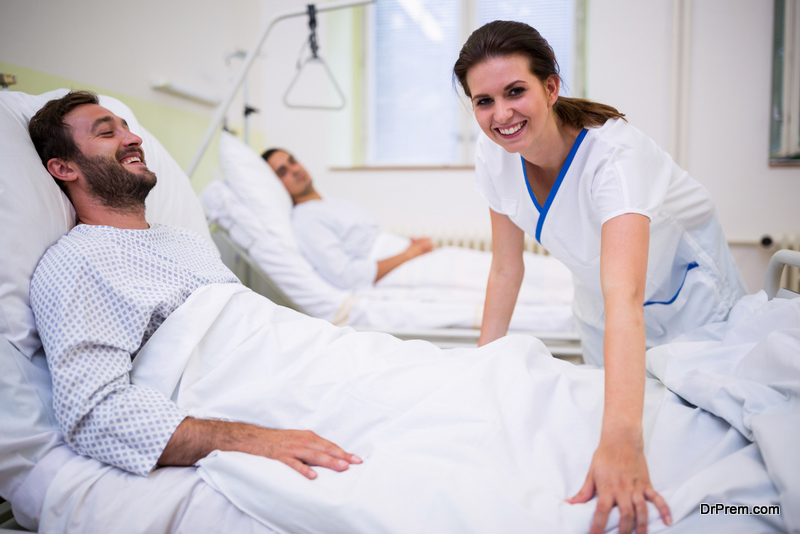 Despite the disparity in healthcare facilities in the nation, medical tourists or foreign patients can enjoy state-of-the-art clinics and medical services in cities or urban areas of Colombia, thus leading to an increase in medical tourism business.  If compared to developed countries, Colombia offer cheap medical services but without compromising the quality to attract medical tourism.
To strengthen its healthcare system, Colombia is implementing accreditation policy to classify hospitals, clinics or medical institutes according to their services. Currently, 5 accredited hospitals in the country are providing excellent health care services to domestic as well as foreign patients. Of course, the number of accredited medical organization is bound to increase in the near future.
A study done by the America Economia in 2019, it was found that 24 of the top clinics and hospitals in Latin America out of 58 top healthcare facilities i.e. 41% of best clinics/hospitals in Latin America is located in Colombia, with nine in Bogota and nine in Medellin.
In 2017, the number of top hospitals and clinics out of 49 was situated in Colombia, and in 2018, 23 of top 58 were in Colombia. So, by 2019, the number had increased to 24 out of 58. This shows the commitment to excellence of the hospitals and clinics of Colombia, as can also be observed by the 5 JCI accredited hospitals in Colombia.
WHO ranked Colombia at #22 in 191 countries it had ranked. No other country in Latin Americas was ranked before Colombia. So, according to WHO, Colombia offers best healthcare system  in Latin Americas.
Why Colombia?
Colombia, in this context, appears to be a promising destination owing to its rapid economic progress, expansion of business network, up-gradation of infrastructure and opportunities for leisure travel and a relaxed vacationing.Medical tourism in Colombia certainly has a future as observed by Pro Colombia, a body that endorses tourism, foreign investment, and non-traditional trade. Colombian clinics deliver quality procedures at wallet friendly prices.
Areas of specialization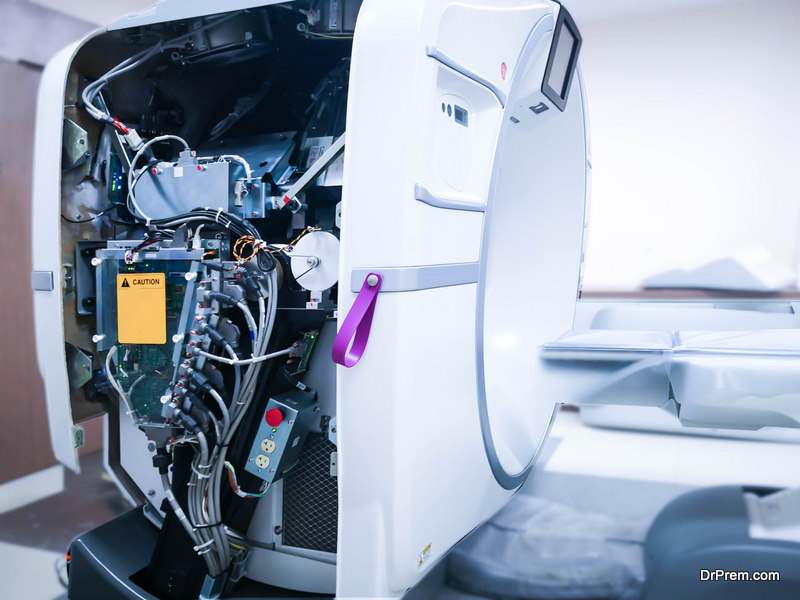 The country has a wealth of qualified manpower in the field of medical science. They are continuously upgrading knowledge in their respective domains and there has been a rapid growth in installation of the latest medical equipments and facilities in the following areas:
– Urology.
– Cardiology.
– Oncology.
– Dental care.
– Physical rehabilitation.
– Embryology and human reproduction.
– Wellness services.
Visits from foreign countries
Every year, lots of patients from countries like Panama, Ecuador, Venezuela, and United States visit the Colombian clinics seeking solutions in different areas ranging from plastic surgery to cardiovascular issues.
Majority of the patients are from the US, Aruba, Canada, Antilles and Panama. The treatments medical tourists look for are in the cardiology, orthopedics, urology, and cosmetic surgery specialties as they are quite affordable in Colombia.
Cali, Bogota and Medellin are the cities in Colombia which receive the largest number of foreign patients, with 75.3% of the total consumption. The reasons are the tax incentives by the local government to the hospitals and clinics, and the effective use of public spaces to attract visitors.
The non-invasive treatment offerings are supposed to increase due to demand from foreign medical travelers. More and more medical tourists are searching for enriching experiences when they go for treatments abroad, and they conduct research about the medical destination. Another reason why this sector is poised for increases is due to the low medical tourism investment required, as compared to other specialities which have higher degree of complexity and need technological and medical equipment.
Two major Colombian cities visited most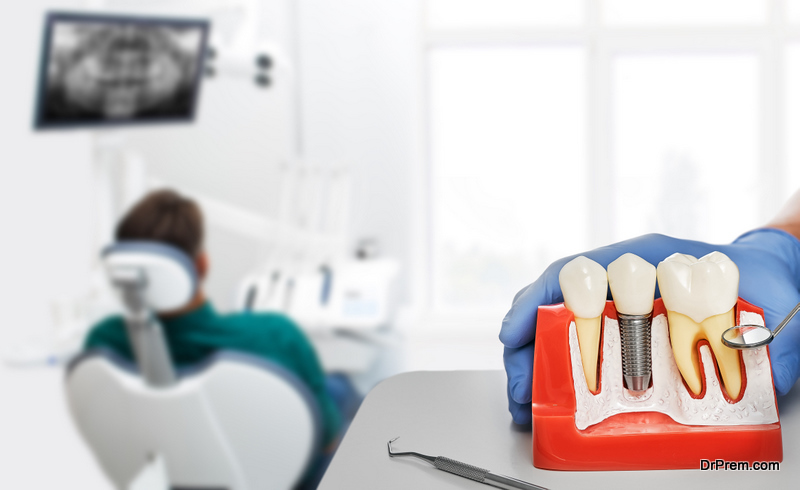 Bogota, the capital has clinics that specialize in the field of cardiovascular diseases.
Medellin is known for its Lasik surgery, cosmetic surgery and dental care.
Both of these cities have made medical tourism investment and been rewarded with millions of dollars in revenue.
Colombian Government Plans Free Trade Zones And Greater Investment In Medical Tourism
Colombia, the Latin American country has made great strides in making the best of the opportunities. Its location – a few hours' flight from prime cities of US itself is a great vantage point to bring in a huge inflow of US medical tourists but there are other factors as well.
By the year 2032, the Colombian government has envisaged a feasible target to bring in 6 billion USD from health tourism. With strong medical tourism marketing, this goal will become easy and achievable.
As per the figures released by WHO (World Health Organization), Colombia has one of the best medical infrastructures among developing nations, enough to rival several developed nations.
Government support in healthcare is noteworthy where it allocates 7.3% of its GDP and 13.9% of public spending, which is the highest in Latin America.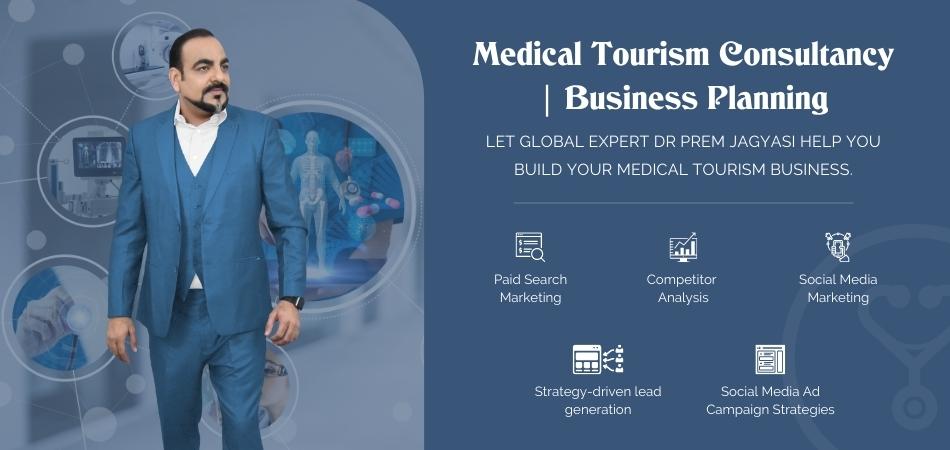 With an increasing number of highly skilled and experienced practitioners being employed in the sector, the country has been able to increase the healthcare coverage to 85% and the life expectancy has shot up to 72.5 years. These are remarkable figures posing attractive conditions for the medical tourism growth. Medical tourism marketing should focus on these factors to publicize the efficient healthcare system in the country.
Government initiatives are in full swing to bring more hospitals under international accreditation. The Heart Institute-Floridablanca was the first to get international accreditation in 2004.
As presented by the America Economia magazine survey back in 2012,Colombia features 16 of the top 40 medical clinics in Latin America. In the same year, an astounding 33500 tourists had visited this country seeking healthcare solutions.
This figure certainly supports the country's upgraded healthcare system that the tourists find irresistible. Colombia for its consistent efforts in medical tourism development finds place in any medical tourism destinationguide.
Special mention needs to emphasize Colombia's immense progress in beauty enhancing procedures and surgeries. Mammoplasty, rhinoplasty, liposuction, breast implants and buttock augmentation have acquired new heights in sophisticated Colombian clinics drawing the attention of tourists from USA, Panama, Spain, and Mexico.
Praiseworthy breakthroughs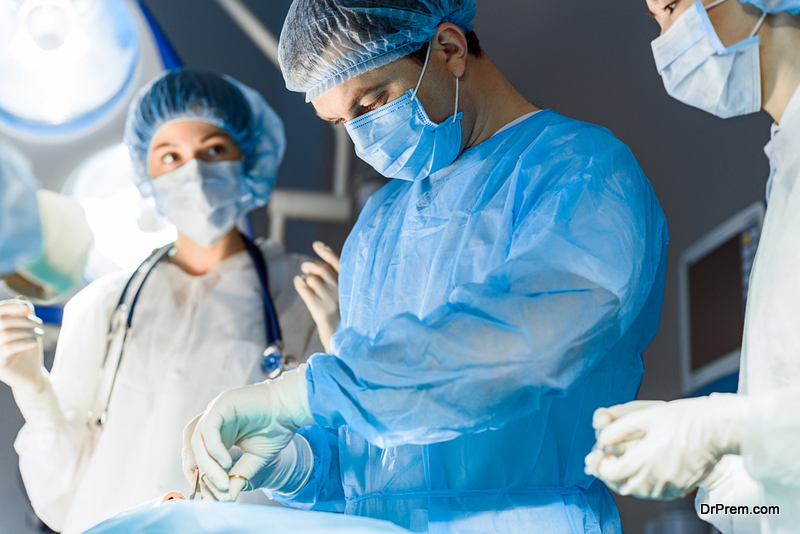 Colombia can boast of being the pioneer in the following complex treatments:
First trachea transplant in the world 2003
First liver transplant in Latin America
First bone marrow transplant in Latin America
Second larynx transplant in the world in 2002.
With the former soccer king Diego Maradona opting for a gastric bypass surgery for weight loss,Colombia has further enhanced its attraction as a prime medical tourism destination.
Sensing the huge inflow of English speaking tourists, special steps are taken to promote bilingualism in the country.
Colombian government's initiative of establishing Permanent Free Trade Zone:
A permanent free trade zone would cover those areas where a multi-company free trade zone known as special permanent free trade zone exists. They are located within the boundaries of the national territory and controlled by an operator user where new companies which set up their ventures reap harvest from the income tax and customs regulations. Any medical tourism facilitator will love to guide medical tourists to Colombia due to the affordable cost of medical treatment due to free trade zone.
With a view to manufacture goods, deliver services or handling business within the ambit of a free trade zone, the companies operating must satisfy the following investment and job requirements during the first three years of its business. The entire profile of the company taking account of its assets and liabilities are considered.
Here we go with a tabulation revealing the numbers:
Total Assets ( USD)   Investment in million USD Direct Employment
0-108                               0                              0
108-108million            0                                  20
108m- 6, 4 m               1,0                               30
Over 6,4m                     2, 4                           50
The tabulation cited above is only a rough estimate and the exchange rate comes to 1USD = 3,200. The ranges are defined within legal limits in accordance with minimum mandatory wages which is COP 689454 for the year 2016.
Renowned medical institutions in Colombia enjoying global reputation:
1.      Heart institute in Florida Blanca in Bucaramanga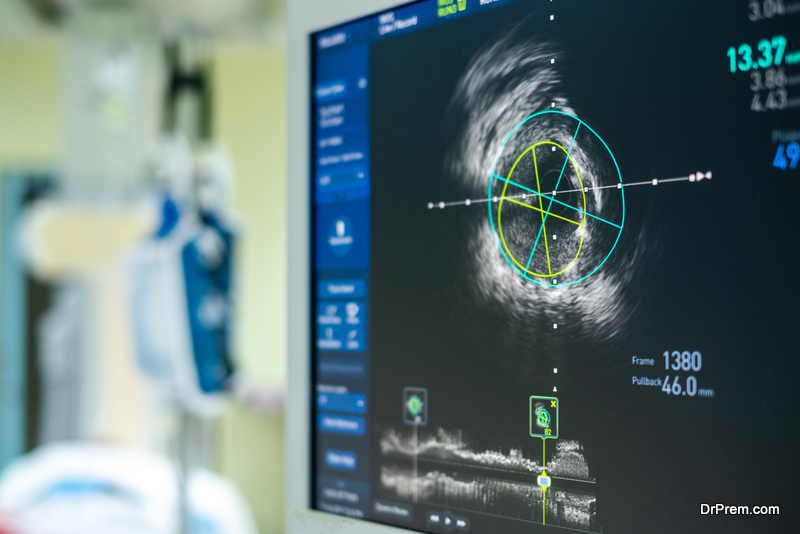 The first internationally accredited medical institute in the country mastering the skills and qualities Cardiology, Neuroscience, and Vascular surgery. Due to the high quality of the hospital, we have mentioned specially in this medical tourism destinations guide, for medical tourists to find it in their search for healthcare facilities.
It has set up a new venture called "Colombian International Hospital" with a free trade zone and the plans are quite ambitious seeing very soon the erection of a hotel and a convention centre which can accommodate 1800 people. With 500 bed capacity, spa, bar, swimming pool and gym, this would be a superb arrangement to boost medical tourism.
2.      Cartagena medical city
Along the northern shoreline of the country lies Cartagena where a mammoth project called" Puerta De Las Americas Zona Franca SA" is in progress. This project is dedicated to healthcare system up-gradation and is a free trade zone which enables the healthcare business operators with special tax reliefs. This financial arrangement will strengthen the bottom-line and enable healthcare operators provide services at reduced prices.
World class treatment facilities will be available in the departments of cardiovascular surgeries, oncology, dentistry, ophthalmology, diagnostic imaging and radiology, orthopedics, and joint replacements. There are schemes underway for medical malls, spas, restaurants and five star hotels. This would be an awesome enterprise a health tourist can dream of. Medical tourism facilitator companies can direct their customers to Cartagena as there are a host of treatments as well as wellness therapies and entertainments available here.
3.      Medellin health city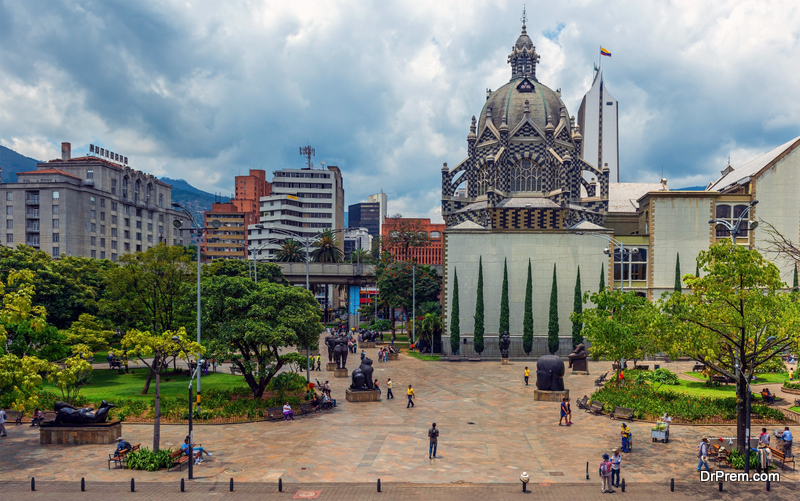 This city forms the dental and medical services cluster within the administrative control of the Chamber of Commerce. It is backed by Pro export and the Ministry of Trade, industry and Tourism. Medellin city accounts for around 55 % of total transplants in Colombia and that too mostly done in Hospital San Vincente De Paul. This is the first green hospital in Colombia receiving LEED accreditation, a prestigious honor for those following environment friendly operating procedures.
Cosmetic surgery in Medellin
The name Medellin seems synonymous with the various state- of- the- art cosmetic surgery procedures carried out in the clinics scattered across the city. Annually, on an average three lac plastic surgeries are performed in Medellin clinics. There has been a growing consciousness among the teenage girls about looks that has made them plastic surgery addicts to say the least.
The focus is primarily on nose jobs, breast implants, buttock augmentation and liposuction. These procedures are highly sophisticated and affordable at the same time. They are so popular that a teenage girl would prefer a surgical parlor to a social gathering.
Medellin boasts of 5 among the top 30 hospitals in Latin America and its propinquity to the US and Canada has made one of the most coveted medical destinations with a great infrastructure and amazing procedures at throwaway prices. Medical tourism advisor can help medical tourism companies to increase inward medical tourism in Colombia.
The price scenario boosting medical tourism business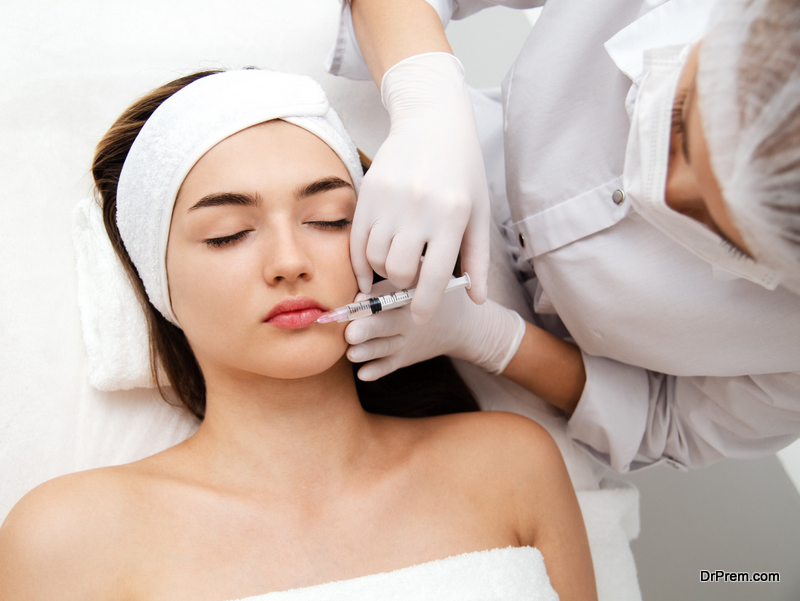 Surgical procedures like plastic and cosmetic surgeries are quite cheap down the equator in Colombia compared to the US and the affluent European nations. Here we put up a comparative price chart for different ailments keeping the quality of service delivered is at par for both countries. Colombia is being compared with the US over here:
Category                      US                   Colombia

1. Heart bypass            80000USD       30000USD

2. Knee replacement  400000USD  15000 USD

3. Liposuction              100000USD.   3000 USD

4. Breast augmentation 6000 USD.  2500 USD

5. Rhinoplasty             11000 USD.   1500 USD.
The above numbers are rough estimates.
When did it start?
Traditionally, this country has always offered high quality medical services at affordable prices. There is no preferential treatment for anyone. International patients are treated at par with the locals.
Future of medical tourism in Colombia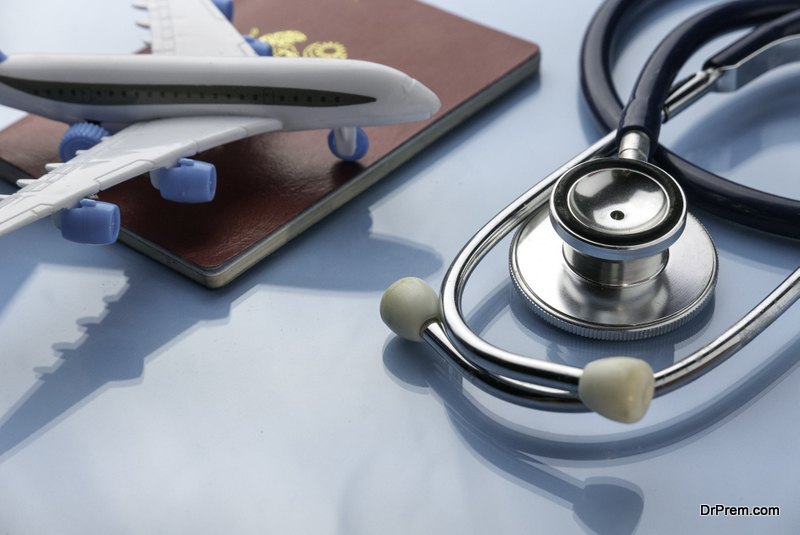 Patients from across the globe from different backgrounds are unanimously praising for Colombian clinics not only because they are cheap but offer you a homely kind of atmosphere and the staffs and doctors are highly competent and friendly as well.
In fact, several American citizens have made Colombia their second home and a perfect retirement destination. The hospitals and the healthcare infrastructure in this country is world class inviting more and more tourists from across the globe.
Colombia encourages continuing education programs
The Colombian doctors are mostly trained in the US and have a wealth of international experience. However, upgradation of knowledge doesn't stop once you are back from the US and start your professional career. Medical education is a continuous process which the Colombian medical board believes.
So, there is every opportunity to further your knowledge in the field of medicine, and famous Colombian universities are there to help you out and sharpen your skills. Continuing education serves as a pivotal point for furthering the interests of Colombian medical tourism industry. It is essential for development of vital strategies for effectively handling international clientele ensuring that they leave the country satisfied.
Competent medical services available in affordable packages continue to drive medical tourists in Colombia compared to US.
Reasons why medical tourists prefer Colombia for liposuction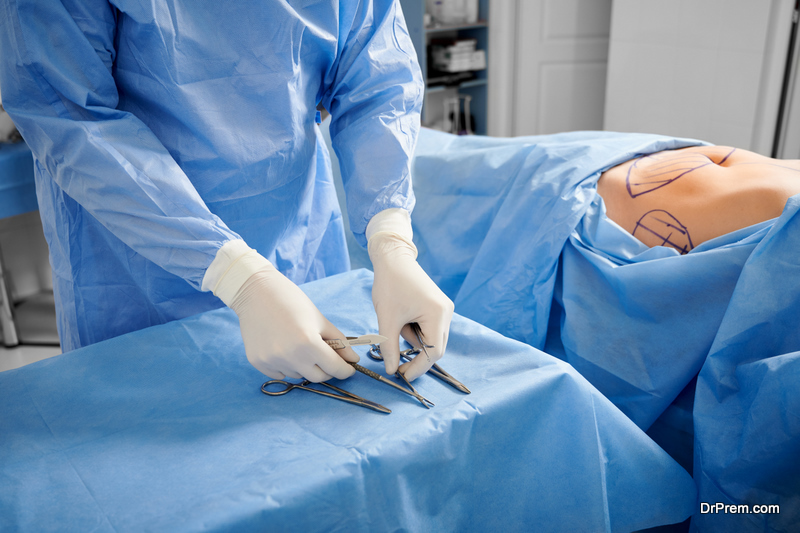 Currently, if you happen to explore the international medical tourism statistical reports, you will find the Latin American country of Colombia to be the much sought-after destination for medical tourists.
About 40000 foreigners make an annual visit to this country with liposuction and breast augmentation being their prime targets. These are the medical solution areas where Colombia has made a major headway.
The appetite for demeanor enhancement
A travel around the northern cities of this nation will make it clear to you fast enough that plastic surgery had been a big time trade with customers flocking around clinics. The trend is quite pronounced in cities like Cali and Medellin. Beautification and physical enhancement of looks seem an obsession over here, just remembering Colombia had made rapid strides in global beauty and fashion contests producing a number of Miss Worlds.
The underlying reason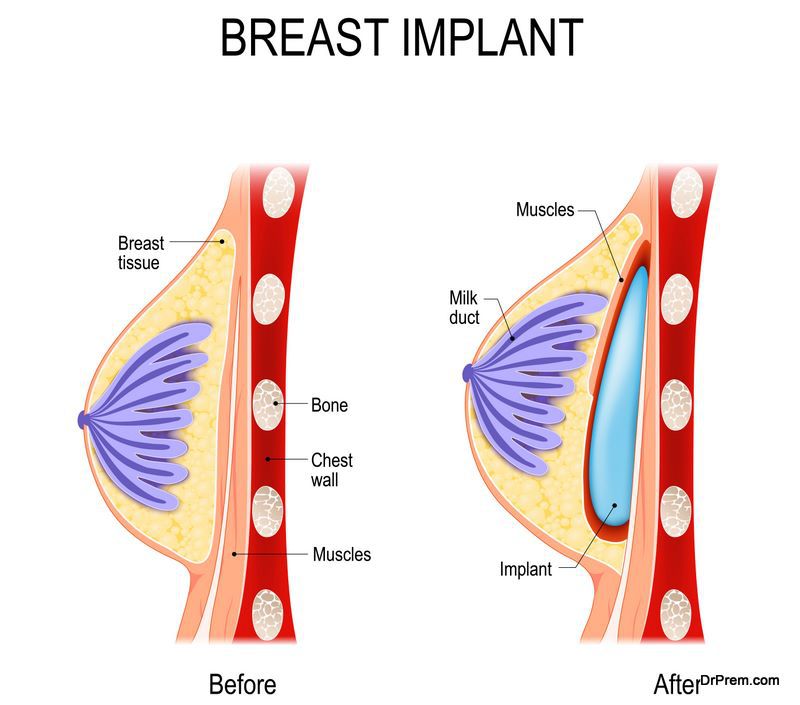 Interestingly enough, that inclination to gorgeous looks and medically engineered cherished physical appearance has its roots embedded since the 1980s. Cocaine trade flourished and money poured in like flooding rivers. The intense desire of the drug barons to be surrounded with beautiful and sensuous women looks like a loud display of wealth and power. This psyche inspired blooming of beautification clinics specialized at custom designing looks and breast implantation. They give you a sexy and desirable look exactly the way you want to project yourself in public.
Liposuction in Colombia
With the world becoming more and more conscious about beauty aspects and physical appearance, plastic surgery has gone viral. Liposuction and cosmetic surgery have turned into a lucrative business. Glamour beauty queens of Colombia with their shapely physical traits seem to fuel the inherent fire of desire. To look beautiful and gorgeous!
Following other countries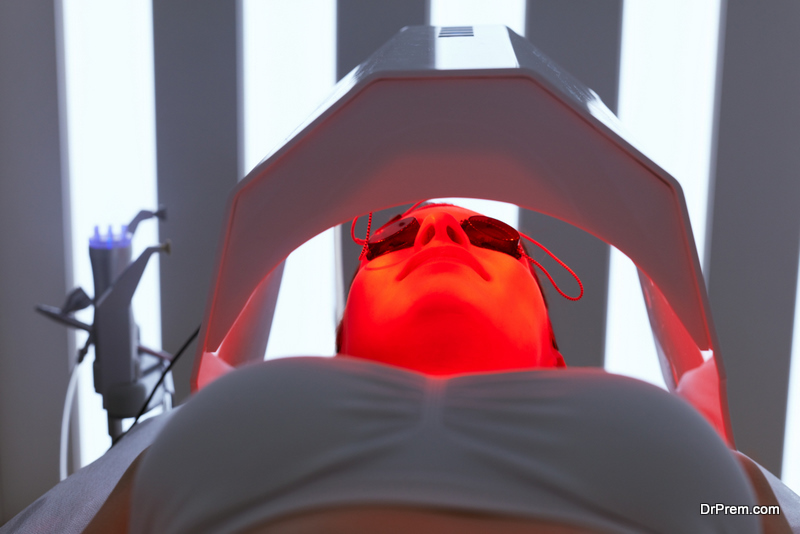 One school of thought attributes Colombia's heightened bent over liposuction and perfecting the art and taking it to a whole new dimension has been inspired by Brazil, another Latin American country. The proximity of these two countries seems to be a possible reason.
Visitors to Colombia from abroad on grounds of medical tourism, specifically those seeking plastic surgery, liposuction and other beauty enhancing clinical appointments and surgeries admit that Colombia is the best country around to have your desired looks installed on you.
Reasons why medical tourists prefer Colombia for liposuction
Handling highest number of cases
Colombia, according to world ranking, is the eighth country in the world to have the highest number of plastic surgeries where it a regular feature performed every minute. The customers find this feature typical of Colombia that inspires them to have liposuction and plastic surgeries done in this country.
Less psychological inhibitions
There are no psychological obstacles like the element of shame when body parts of human beings get frequently clinically altered like done on a bot. This gives the clients an easy and unrestricted access to liposuction clinics in Colombia.
Obsession in beauty enhancement
Getting a body part altered or enhanced as it is typically done in liposuction surgery has turned into a popular cultural practice. Consequently, the obsession with the idea of having better looks and voluptuous organs as is typical of liposuction has evolved into a flourishing medical trade.
Expertise has bloomed in this area turning each and every Colombian liposuction clinic into a factory where human beautification can be achieved. Manned by qualified and experienced professionals, these clinics have beckoned customers rushing in from all corners of the globe.
Liposuction in a Colombian clinic is way too cheaper than its counterparts in other countries owing to its low manpower expenses and overheads. It is about 70 % of what a clinic in US or in the affluent European countries would charge you.
Internet has also played a crucial role in making Colombian clinics popular. There are specialist agencies who provide online services guiding you with all information about the best liposuction facilities available in the country.
Beauty enhancement is a burning desire for many and Colombia has reasons good enough to attract millions for liposuction and body augmentation surgeries.
Bogota's policy to attract medical tourists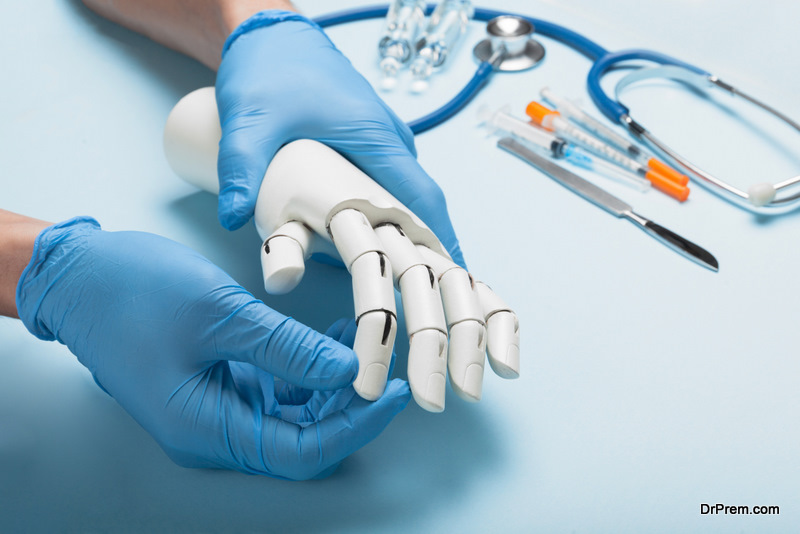 Way back in 2002, Bogota's authorities launched a project specially designed to attract foreign medical patients, from countries such as Panama, Venezuela, and Ecuador. Bogota's authorities decided that the city had the expertise to attend and incorporate patients from Latin American countries, and establish the city as a premier healthcare city in Latin America.
The city was able to achieve what it set out to do, as it provided quality healthcare at much reduced prices compared to Cuba or Miami. Ophthalmology, fertility treatment, cancer treatment, prosthetics, transplantation, plastic surgery and cardiovascular medicine. The Capital Health Project is a partnership between the health secretariat of the city, the culture and tourism department, Colombian Export Association, and Bogota's Chamber of Commerce.
The partners created a service which included everything from flight tickets, medical treatments, hotels, sightseeing tours, theatre tickets etc for companions. The hotels involved in the project agreed to modify their facilities such as rooms to meet the special needs of patients. Guides in the city were given basic medical training as well.
Currently, Bogota is an established hub of medical tourism with JCI hospitals and offering the best healthcare and hospitality. Other cities or towns can become successful in this business by hiring a medical tourism coach.
Patient satisfaction in cosmetic surgery in Colombia
Cosmetic surgery in Colombia is thriving due to the high success rate of treatments. Patients come here after researching on the net, and seek safe and effective cosmetic surgeries. One of the largest studies on patient satisfaction after cosmetic surgery procedure was conducted on 460 patients in Cartagena, Colombia. The overall patient satisfaction was 98.2%, with patients agreeing to refer the Cartagena clinic to family and friends. The ratings were high across all the other items as well from 97.1% to 100%, for information provided to them, surgeon, facilities, payment and staff.
Thus, cosmetic surgery has high patient satisfaction in Colombia, and indeed shows that any medical tourism destination can achieve the desired economic success if high quality treatment is delivered in superior facilities at favorable costs.
Wellness tourism opportunities complementing medical tourism in Colombia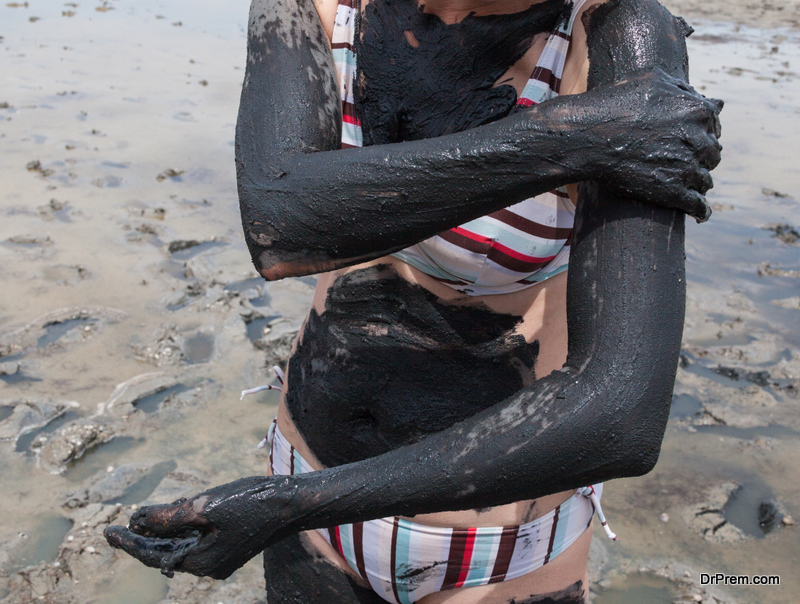 Colombia has become a premier wellness tourism destination in a short period of time. Self-care is the primary focus of wellness vacations, to enhance well-being and help to  embrace a healthy lifestyle. Wellness travelers seek the latest medical treatments such as stem cell therapy, in Medellin. A medical tourism coach can help locals set up their own medical tourism companies.
It is well-recognized that bathing in the water of hot springs reduces aches and pain. Hot springs are located in various places in Colombia, surrounded by immensely beautiful landscapes. Wellness tourists visit the Los Volcanes Thermal Springs in Macheta which are rich in iron and sulphur. These soothe skin irritation, eczema and rashes, arthritic pain and dry scalp.
The Mud Volcano in the town of Arboletes is an interesting natural therapy location, 462 km northwest of the city of Medellin. The unique density of the mud allows swimming and floating on the lake's surface. A similar mud volcano is El Totumo, where travelers can receive massages as well.
Walks in nature have been proven to be uplifting, relaxing and mood-boosting. The Parque Arvi has an incredible 54 miles of nature trails with a great number of animal and bird species. Getting closer to nature improves mental health and well-being.
Yoga retreats too are aplenty in Colombia, with excellent teachers. Yoga retreats off the grid are one of a kind experience though wellness seekers can opt for modern yoga studios or yoga in opulent hotel environs.