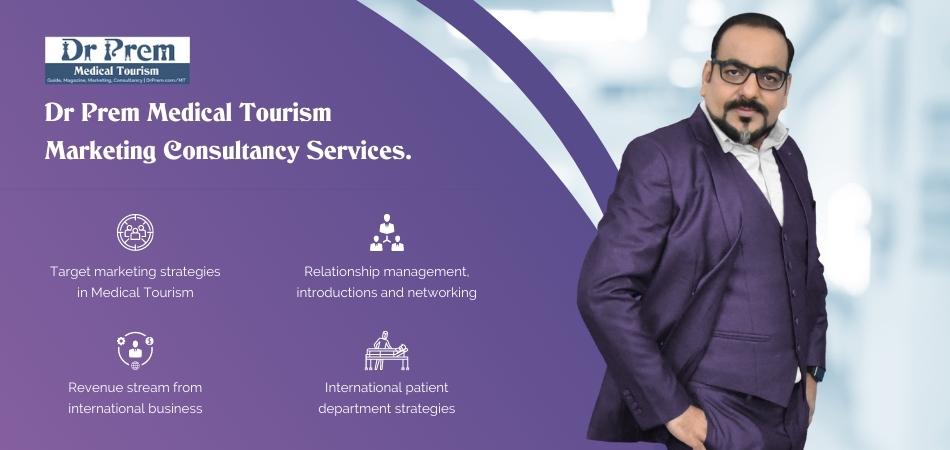 Cyprus has become one of the leading destinations for wellness and medical tourism worldwide. It is one of the early entrants in the European medical tourism sector with an established government initiative to further promote medical tourism here. Its longstanding reputation as a tourism destination coupled with extensive private healthcare have contributed to destination attractiveness for foreigners choosing Cyprus as a vacation destination in Europe.
With cost savings of over 60 per cent in Cyprus as compared to several other developed countries around the world, patients intend to receive high quality and cost-effective care here.
Christos Petsides of the Cyprus Health Service Promotion Board, says, "The past few years have seen the health service in Cyprus gain a reputation at least equal to that of developed European countries. There is a large and growing private health sector."  Cyprus holds a position in medical tourism destination guides for several reasons as detailed in this guide.
Guide to Medical Tourism in Cyprus – Facts, Trends, News, Services, Research, Business and Updates by Dr Prem
General

Language
Time Zone

EET(UTC+2) summer EEST(UTC+3)

Dialing Code
+357
Electricity
230V, 50Hz
Major Cities
Nicosia, Limassol, Larnaca, Famagusta
Currency
Euro
Clothing
In summers, lightweight fabrics and light-colored clothing

are the best to beat the heat. As for winters warm clothes

such as jacket or sweater are appropriate.

Health Related

Mortality Rate
6.48 deaths/ 1,000 live births
Life Expectancy
M 79.4/ F 83.7
Hospitals JCI accredited
1
Recommended    Vaccinations
Hepatitis A, Typhoid, Hepatitis B, Rabies, Diphtheriatetanus,

Measles, Varicella and Poliomyelitis.

Other Infections
HIV, Tick-borne relapsing fever, Brucellosis
Tourism Related

Population
1,117,000
Reliability of Police Services
30/140
Global Competitiveness
3.77/7
Physician Density
45/140
Tourism Competitiveness
4.8/7
Hospital Beds
45/140
GDP/Capita
$27,085
Quality of Air Transport Infrastructure
43/140
Health and Hygiene
5.7/7
International  Air  Transport  Network
55/140
Safety and Security
5.6/7
Quality of Roads
22/140
Air Transport Infrastructure
4.3/7
Hotel Rooms
2/140
Tourism Infrastructure
6.7/7
Tourism Openness
12/140
Cultural Infrastructure
3.1/7
Attitude  of  Population  Towards Foreign Visitors
26/140
Visa Requirements
41/140
Situated in the Eastern Mediterranean Sea, Cyprus is an island nation that combines different traditions and cultures, which makes it one of the unique tourist destinations in the world. Cyprus is located closer to Asia and Africa, which makes it a unique blend of the East and the West. Known as the "Island of Aprhodite," the island nation attracts beach lovers from different parts of the world who love to soak up the sun and sand. The rich history of Cyprus coupled up with contemporary infrastructure makes it a must visit place for travelers.
Location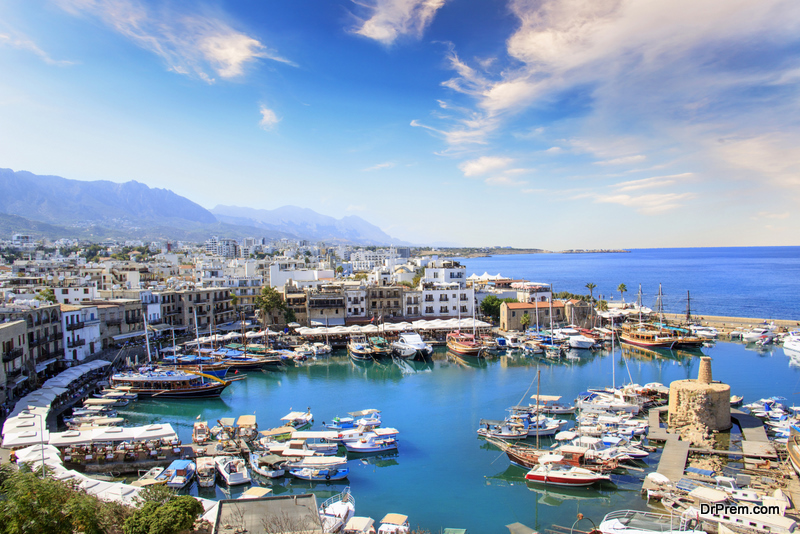 Lying amid latitudes 34° and 36° N and longitudes 32° and 35° E, Cyprus is a well-oriented island in the Mediterranean. Surrounded by Turkey in the north, Syria and Lebanon in the east, Israel in the southeast, Egypt in the south and Greece in the northwest, Syria after the islands of Sicily and Sardinia is the third largest island in both area and population.
Featuring two mountain ranges, i.e. the Troodos Mountains and the Kyrenia Range, Cyprus is separated in four major geographic sections, which includes the Republic of Cyprus that covers the two-third area of the island in the southern part and the Turkish Republic of Northern Cyprus that covers around 34.85% area.
The third section comprises the United Nations-controlled Green Line that covers 2.67% area in the middle of above two sections and works as a buffer zone between the two. Two British bases, Akrotiri and Dhekelia, which cover the remaining 2.74% area, comprise the fourth section of the island.
People
The people of Cyprus are friendly in nature and they usually are very enthusiastic about their cultural beliefs and festivals. The people of Cyprus have excelled in different fields and they represent their country on several intercontinental fronts successfully. Due to their hard work and natural ability, the people of island nation play an important role in both domestic and international circuits.
There are two official languages, Greek and Turkish, in Cyprus. While 76% of the population can converse in English, 12% of the whole population communicates in French and 5% in German, which makes it an ideal destination not only for European travelers but also for the people travelling from different parts of the world. Even though Russian is not an official language of Cyprus, but minorities and migrants of post-Soviet nations use and speak it widely. Easy communication has led Cyprus to be mentioned in our medical tourism book.
Events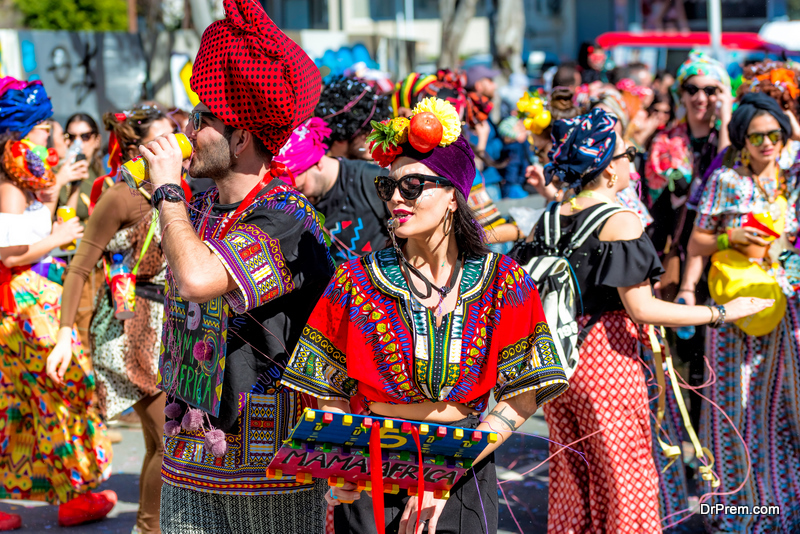 A number of annual events and festivals take place in Cyprus in various locations throughout the year. The Limassol Carnival is an important event for not only the citizens of Limassol but also the whole nation and tourists that visit the island nation. Held in late February and early March, the Limassol Carnival is a colorful festival that lasts for ten days. People take part in fancy dress parades and music and dance parties to enjoy the festive atmosphere.
The Greek Drama Festival is another cultural event held in late July and early August in the ancient Theatre of Citrium. Organized by the Cyprus Tourism Organization in collaboration with the Cyprus Theatre Organization, the festival hosts a number of ancient Greek dramas and comedies and attracts wide audiences from different parts of the country.  The music events, including Bellapais Music Festival, held between the months of May and June bring world-renowned musicians together at one place. Medical tourism facilitator companies can advise their patients to visit Cyprus during festivals, if they are interested in music and carnivals.
Weather
Flaunting a subtropical climate, Cyprus has the warmest weather in the Mediterranean side of the European Union. Summer in Cyprus lasts for eight months, which begins in the month of April and ends in November. The average annual temperature on the coastal areas of Cyprus remains around 24 °C during the day and 14 °C at night. Cyprus receives brilliant sunshine more than 320 days a year. Usually, summers in Cyprus are dry and warm, which provides excellent conditions for water sports. During winters, the climatic conditions are very gentle in the country.
Medical Tourism in Cyprus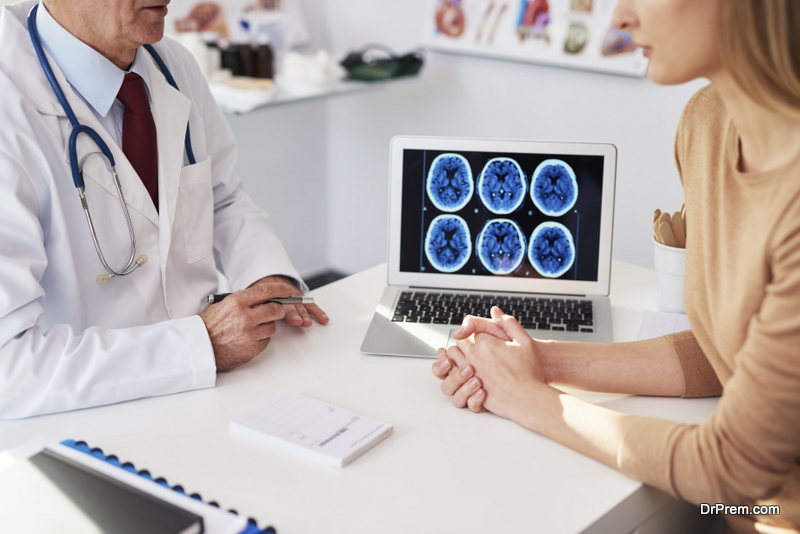 Over the period, Cyprus has become one of the leading destinations for wellness and medical tourism. Combining the tourism industry and health services sectors together, Cyprus attracts medical tourists from all around the world, sent by various medical tourism facilitator companies. Here they can avail quality medical care while enjoying beautiful and tranquil beaches. When compared to other developed countries, healthcare services are far economical in Cyprus.
The past few years have seen the health service in Cyprus gain a reputation at least equal to that of developed European countries. There is a large and growing private health sector. Currently, more than 80 private hospitals and clinics with 2,500 beds, 2,250 doctors and 720 dentists in Cyprus attract medical tourists from different parts of the world.
Patient profile and treatments
A major fraction of medical tourists are from the UK, Netherlands, Germany, Russia, and Middle East who either seek low-cost dental treatments or cosmetic procedures. However, fertility treatment are the next most sought-after treatments followed by other specialist healthcare services.
Why Cyprus?
Cyprus is developing fast as a notable medical tourism destination, and it is already providing competition to healthcare giants such as Germany, UAE or China.
Some of the reasons why Cyprus is developing in medical tourism are as follows: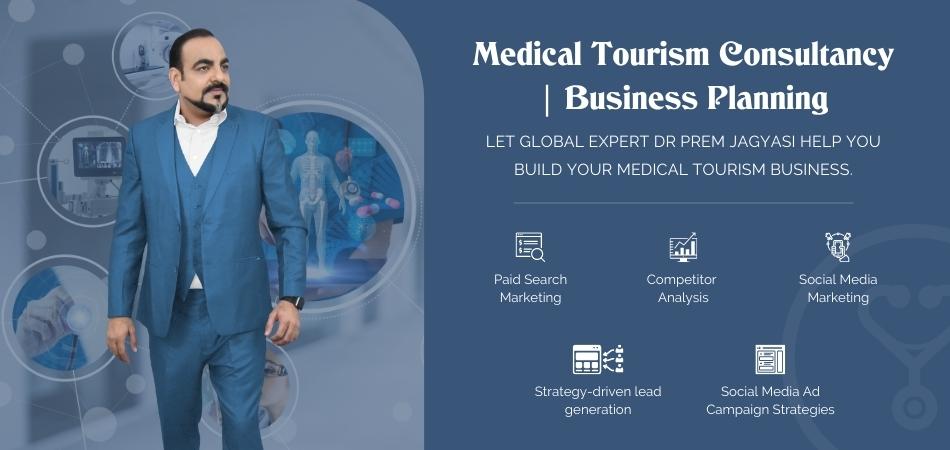 Doctors come to Cyprus after receiving the highest qualification and experience in Europe, Asia and post-Soviet countries. Thus the level of medical knowledge and treatment delivered is high. The free medical treatment system for the citizens and residents and the private healthcare is excellent.
Insurance for foreign patients is priced much lower than that in Israel or Germany.
The climate of Cyprus is comfortable and suitable for patients.
There are no manufacturing plants in Cyprus and there are less cars. Thus there is less emission and the clean, unpolluted, healthy air even in the cities is a pleasant and welcoming factor.
Recovery from illness depends on a stress-free peaceful environment. In Cyprus, the prevailing atmosphere is of calmness. The local people are relaxed and warm, contributing to the healthy atmosphere.
Cyprus is a EU member and thus has all the EU directives incorporated into the national legislature.
It is conveniently accessible from Europe, Africa, Asia and Middle East.
Some hotels are remodeling their facilities to accommodate senior citizens and patients. Areas within the hotels are now being designated as wellness areas and rehabilitation centres or areas. There are medical and wellness tourism projects worth 8 billion Euros currently underway in Cyprus.
Healthcare System
The healthcare services in Cyprus are divided into the public and private sectors, which are responsible for the healthcare services in the region. The public sector provides free or nominal healthcare for those who fall under a certain category, while patients availing the services of the private healthcare sector have to pay for their treatment.
Quality of Healthcare
The private sector offers quality healthcare services in Cyprus, as private hospitals and clinics hire specialized physicians trained in the UK and other English speaking countries to provide excellent healthcare to domestic and foreign patients. Most of the private healthcare institutes in Cyprus are equipped with the latest technology and equipments to ensure high quality facilities.
Cyprus Health Services Promotion Board's medical tourism marketing strategy
The Cyprus Health Services Promotion Board was set up in November 2006, after an initiative of the Cyprus Chamber of Commerce and Industry (CCCI). The organization is non-profit and works to promote Cyprus as a Medical Centre, and to promote solidarity between the members.  Travel agents and medical tourism facilitator companies as well as other related associations are members of CCCI.
Many private hospitals and clinics are members of CCCI, and the organization assists them in contacting the various government departments, companies or persons they need to contact, for the purpose of medical tourism. The board also provides information to foreign patients seeking medical treatment in Cyprus through their website.
The CCCI's marketing strategy is primarily through their website, and they also participate in domestic and international seminars and conferences to highlight Cyprus Medical Tourism.
Hassle free travel to Cyprus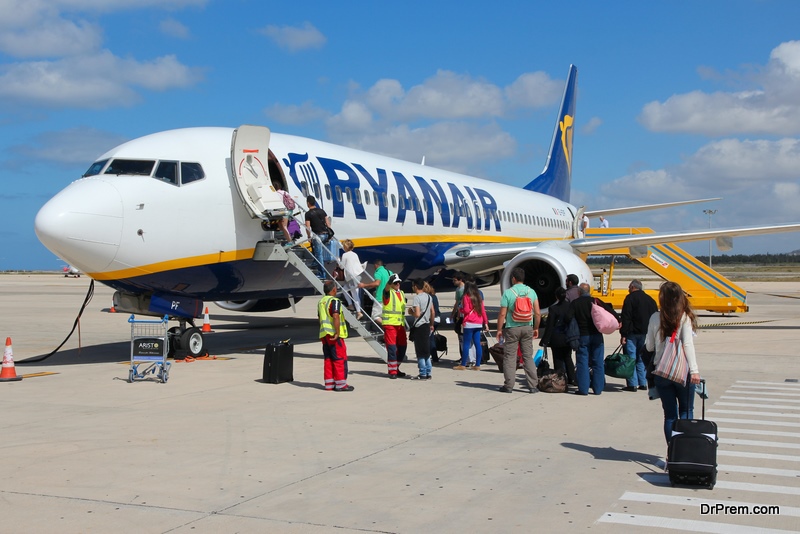 Travel to Cyprus is convenient, as most international airlines fly to Paphos or Larnaca airports. The documentation required depends on the nationality of the tourist. To stay upto 90 days, a valid passport is required, except for the citizens of the European Union who can enter the country with their national ID card bearing a photo. Some nationals of developing countries who reside in EU need a visa. Cyprus offers great accommodation with great value for money. All the documentation information is available on the Deputy Ministry of Tourism's official website.
Rehabilitation and recuperation centres
Cyprus is also known for its rehabilitation centres. These are either located in hospitals or function as stand-alone clinics committed to delivering effective rehabilitation to treat and prevent injuries, and improving the quality of life of patients. The staff is skilled, dedicated and highly trained, providing therapy through an interdisciplinary team effort. The programs are innovative and outcome-based tailor-made for children, seniors and adults carried out in a supportive environment. Many foreign patients visit Cyprus to take advantage of the excellent rehab programs.
Climatotherapy in Cyprus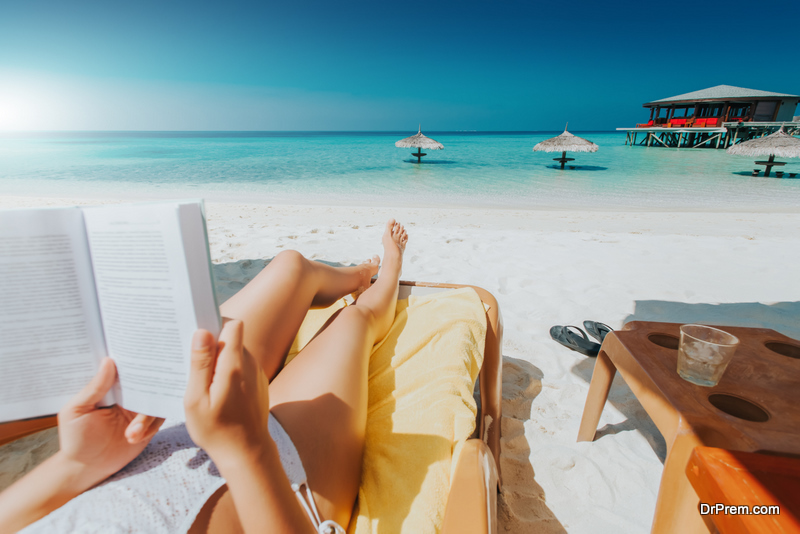 A unique recuperative treatment is the Climatotherapy treatment in scientifically positioned centres which make use of the island's climate. Cyprus's Island of Aphrodite, has over 300 days of sunshine and this bright climate alleviates symptoms resulting from SAD disorder or disorders due to lack of sunlight. Children's asthma, vitamin D deficiency and other such disorders are reduced by the bright sunshine enjoyed in comfortable surroundings.
Medical treatments available in Cyprus
We often refer Cyprus in our medical tourism destination guide for thehigh quality treatments available like Cardiovascular treatments, musculoskeletal surgery, fertility treatment etc. The highly qualified cardiac surgeons can perform the most complicated surgeries as well as the non-invasive surgeries, such as Interventional cardiac catheterization, PTCA, ICD, RT/D, stress echo, myocardial scintigraphy, Cardiac CT and Cardiac MRI.
Orthopedic surgery, Plastic and Cosmetic surgery, Eye surgery, Dental treatments including aesthetic dentistry, orthodontics, periodontology, paediatric dentistry and implantology. Advanced Reproductive Technology Specialist clinics provide the latest fertility treatments with good success rates.
Many medical tourists from countries such as UK, come to Cyprus needing joint replacement surgery as it is half the cost of surgery in their home country. Total or partial knee replacement, ankle, wrist, hip replacement, and shoulder replacement costs much less than in the US, UK or European countries.
No language barrier
Cyprus has the advantage of being a multilingual nation. English, Greek, Russian as well as European languages are spoken by the locals. This removes the language barriers foreign medical and wellness travelers can communicate easily with healthcare and service providers. As any medical tourism advisor will agree, medical patients need hassle free communication to express themselves to their physicians and other people.
Government measures to boost medical tourism in the next decade
Cyprus has been praised as being one of the best countries in Europe to handle the Covid-19 pandemic. Due to travel restrictions all over the world, the country has faced economic loss. To boost the economy, Cyprus is planning to be one of the hubs of medical tourism, especially focusing on rehabilitation from illness and surgery.
The government of Cyprus has identified medical tourism as a major pillar of the strategic plan to enhance tourism for the next ten years, uptp 2030. A new framework is being developed to make investment easier in the country.
Invest Cyprus is a government initiative which is working to formulate a National Strategy for turning Cyprus into a leading hospitality and tourism investment destination. The Project Bank has been launched to showcase the potential for development of wellness centres and rehabilitation centres in Cyprus, as a value addition to existing resorts and hotels, as well as being an integral part of new resorts.
Wellness tourism in Cyprus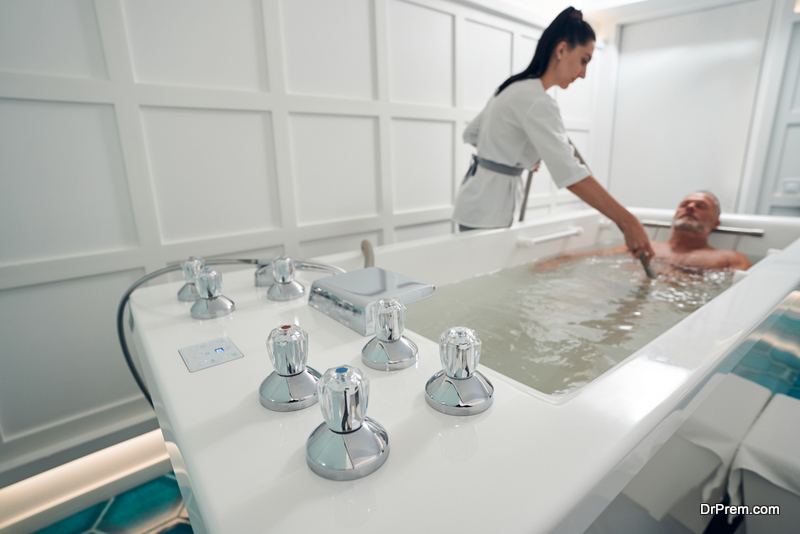 Cyprus has been a destination for wellness for many decades with people visiting the island for its well-renowned sunny climate, clean air and thermal water treatments. The wellness centres there are now focusing on providing holistic treatments for the body, mind and soul. This includes mineral spas, thermal springs, hydrotherapy and thalassotherapy treatments.
With medical tourism marketing strategies under the guidance of an able medical tourism advisor, Cyprus can soon become one of the leading wellness tourism destinations. Recovery from medical treatments can be speeded up with specific wellness programs in designated wellness resorts and medical wellness spas.
Promoting Medical Cannabis
In an interesting development, Cyprus in 2019, took an initiative to promote medical cannabis for attracting medical tourists as well as boosting its revenue earnings.  In the initial phase, the country will offer three licenses to private companies for 500,000 Euros for cannabis cultivation and distribution to pharmaceutical companies. The license will be valid for 15 years and the renewal cost will be 30,000 Euros. Medical cannabis is expected to be available in pharmacies even before the NHS gets fully enforced in the country.
Challenges facing medical tourism business in Cyprus
Cyprus medical tourism can do much better if the country can overcome some challenges. The public healthcare system has to be more organized, and healthcare centres both public and private should strive for international accreditation. This would draw more medical patients to the islands. Another disadvantage is the lack of cooperation between stakeholders.
In a study done by the healthmanagement.org, medical tourism experts who participated pointed out the various departments including Ministry of Health, Cyprus Tourism Organisation, Ministry of Commerce, etc, should cooperate with the private sector.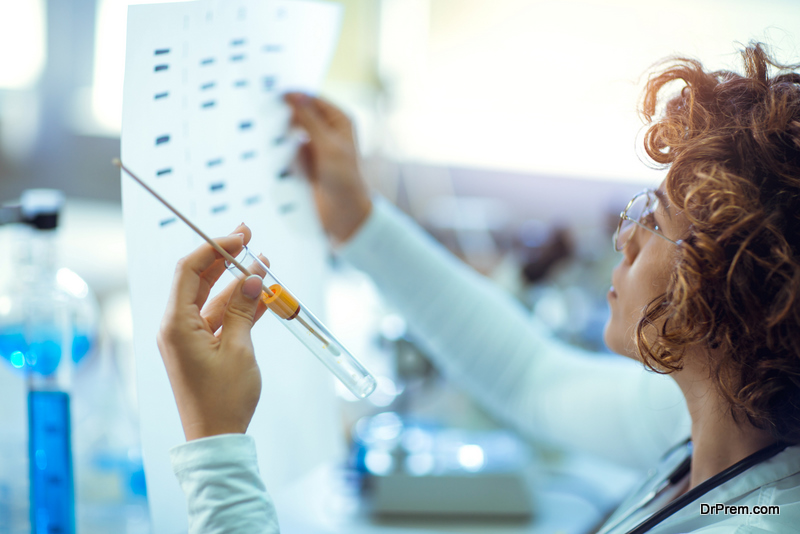 There should be incentives given to the scientists, entrepreneurs and technocrats to promote medical tourism in Cyprus aggressively, focusing on the world-class infrastructure and high calibre of the medical services provided. Licenses required to conduct the medical tourism business should be issued expediently, organisation and planning issues should be much more flexible. With advertising campaigns concentrating on medical tourism marketing, there can be an influx of medical patients to the island.
Investment from the private sector is also required especially drafting agreements with travel and medical tourism companies abroad to attract medical tourists. The private sector should target improvement in the service quality in terms of infrastructure, treatments, technology and offer attractive, affordable packages.
Participating experts in the study agreed that the source market for inbound medical tourists to Cyprus should be the countries with long waiting patient lists, expensive healthcare and those within geographical proximity. Thus, European and Middle Eastern countries might prove to be the best source markets for Cyprus.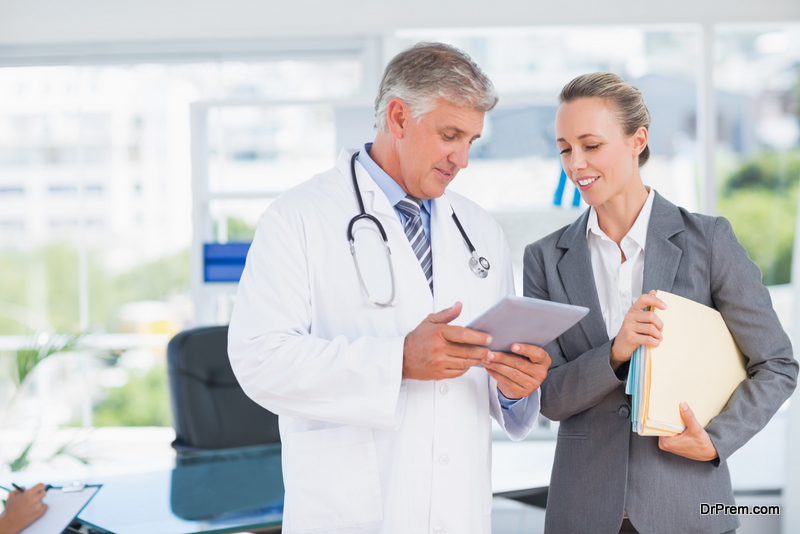 Accreditation of healthcare facilities implies assurance of quality. If private clinics and hospitals get internationally recognised certification, this will create trust in individual patients as well as people who run medical tourism facilitator business, as well as insurance companies who might tie up with healthcare facilities in Cyprus.
The role of a medical tourism facilitator or medical tourism company cannot be ignored, as they are the links between the patients or wellness tourism seekers, and handle the entire medical tourism trip. If they provide a seamless experience, then too, medical patients from all over the world will be attracted to Cyprus. As medical tourism picks up, Cyprus needs to capitalize its potential to the fullest by facility upgradation and innovative collaboration within stakeholders.