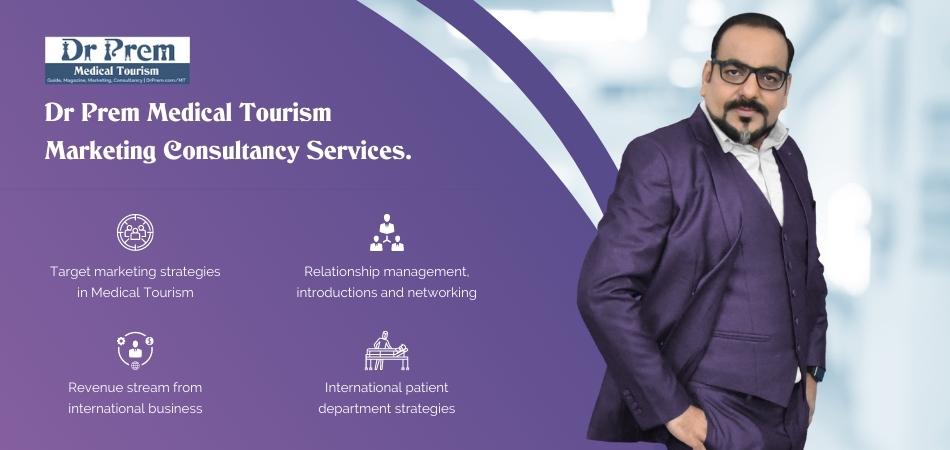 Medical tourism in Cuba generates revenue about 40 million dollars annually from the 20,000 visitors it attracts every year. Cuba has focused on the medical tourism business for about 40 years, making it one of the most popular medical tourism destinations in the world. There is a special division of Cuban hospitals which are operated specially for treating diplomats and foreigners. This has made the country establish itself as a destination where travelers can come for treatment and a nice vacation, and the medical tourism procedure is not very complex either.
Guide to Medical Tourism in Cuba – Facts, Trends, News, Services, Research, Business and Updates by Dr Prem
In this medical tourism destination guide, you will read about the following:
Medical tourism in Cuba – Patient Profile
Patients travel to Cuba for treatments such as eye-surgery, cosmetic surgery, orthopedics, neurological disorders like Parkinson's disease, retinitis pigmentosa, as well as addictions treatment.  They are mostly from Latin America followed by Canada, Europe, and America. Healthcare in Cuba compares well to many countries including the US.
According to World Health Organization, WHO statistics the chance of a child in Cuba dying at age five or younger than that, is 7 per 1000, in the US, the number stands at 8 per 1000. Cuba has double the number of doctors per person, 5.91 per 1,000 as compared to 2.56 doctors per 1000 in the US. Both the US and Cuba have almost the same life expectancy. The infant mortality rate of both the countries is the same, 6%.
Medical tourism procedure is easy for residents of the UK, Canada and other countries, and a tourist visa is usually required. Americans have to obtain the approval of the US government or travel in a roundabout way, by going to Canada, Bahamas, Mexico, Dominican Republic, or Jamaica.
The Cuban Medical Services (SMC) recently has diversified its medical services to plastic surgery, drug and physical rehab and spa apart from covering chronic medical conditions. It offers 280 medical programs to foreign patients manned by highly trained professional teams. With 13 branches all over the country, 5 specialized hospitals, nine international health clinics and a robust network of pharmacies SMC aims to attract increasing number of medical travelers every year.
General

Language
Spanish, English, French
Time Zone
UTC-5 summer UTC-4
Dialing Code
+53
Electricity
110V and 220V
Major Cities
Havana, Santiago de Cuba, Camaguey, Holguin
Currency
Cuban peso
Clothing
Due to warm weather pack shorts, t-shirts and such like

Clothing.

Health Related

Mortality Rate
6.1 deaths/ 1,000 population
Life Expectancy
M 76.4/F 80.3
170: 1
Hospitals JCI accredited
0
Recommended    Vaccinations
Hepatitis A, Typhoid, Hepatitis B, Rabies, Diphtheriatetanus,

Measles, Varicella, Poliomyelitis

Other Infections
West Nile virus, HIV, Leptospirosis
Tourism Related

Population
11,163,934
GDP/Capita
$6,106
Comprising the central island of Cuba, the Isla de la Juventud and a number of archipelagos, the Republic of Cuba is an island nation in the Caribbean. Havana is the capital and the largest city of Cuba. Surrounded by the United States in the north, Bahamas, Mexico in the west, the Cayman Islands and Jamaica in the south and Haiti and the Dominican Republic in the southeast, Cuba is the biggest island in the Caribbean with a total population of more than 11 million people. Offering some of the finest beaches of the world, Cuba has emerged as one of the prime tourist destinations in the region. Furthermore, in the last decade, Cuba has managed to triple its market share of Caribbean tourism.
Location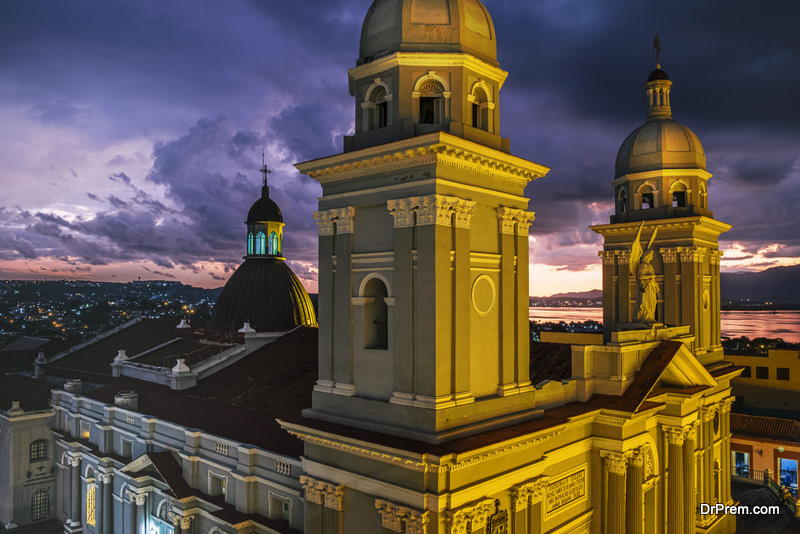 Located at the north of Caribbean Sea at the merging point of the Gulf of Mexico and the Atlantic Ocean, Cuba lies between latitudes 19° and 24°N and longitudes 74° and 85°W. The main island of Cuba together with four small groups of island makes the Republic of Cuba.
Featuring the Colorado Archipelago on the northwestern coast and the Sabana-Camagüey Archipelago on the north-central Atlantic coast, the main island of Cuba covers the major part of the nation's land area, which is further surrounded by the Jardines de la Reina on the south-central coast and the Canarreos Archipelago on the southwestern coast.
People
Cuban people like most other Caribbean inhabitants are very friendly and lively, as they enjoy every bit of their lives. Old traditions and culture, including music and dance, are one of the most important aspects of Cuba life, as people love to take part in different social or cultural events throughout the year and live a happy life.
Spanish is the official language of Cuba and its culture is a mix of old African and Spanish traditions. Cubans are generally enthusiastic about sports and other activities. Baseball and basketball are some of the main sporting activities in Cuba.
Events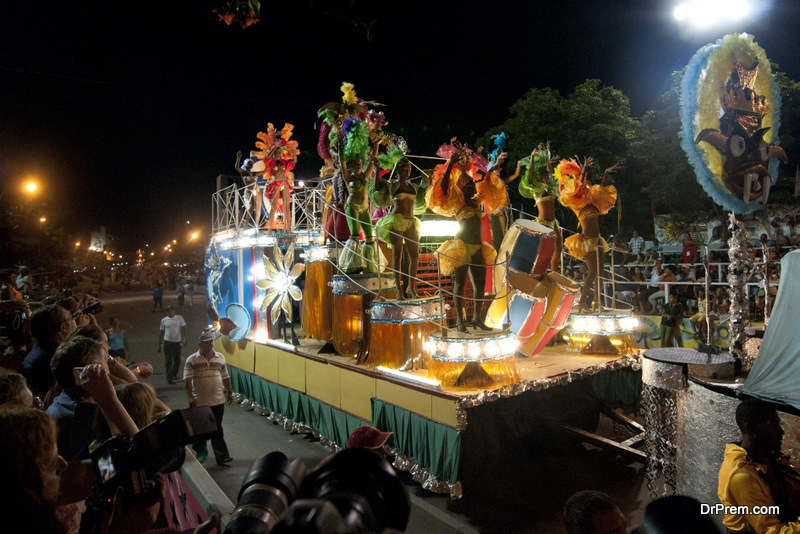 Cuba is a lively place to visit, as a number of traditional as well as modern festivals and carnivals take place on the island nation throughout the year. The carnival at Santiago de Cuba, held annually from July 18 to 27, is one of the major events in Cuba. Essentially a religious event, this carnival incorporates various elements of African, Spanish, French and communist Cuban tradition and culture. Not only locals enjoy the music, dance and colorful parade of the Santiago festival, but it also attracts fun lovers from different parts of the world.
The carnival de la Habana, held in late July and early August in the capital city, Havana, is the second biggest Cuba festival. Bringing top bands and dancers from across the island together to perform, the carnival de la Habana features dazzling parades wherein local as well as foreign tourists march down the historic El Malecon walkway.
Weather
Located close to the Tropic of Cancer, Cuba features a tropical weather, which is influenced with northeasterly trade winds that remain active throughout the year. Caribbean current that draws warm water from the equator to the coastal areas largely controls the temperature in and around the island nation.
Cuba has a rainy season from the month of May to October and dry season from the month of November to April with an average temperature of 21 °C in the month of January and 27 °C in the month of July. Sitting along the entrance to the Gulf of Mexico, Cuba is prone to frequent hurricanes and thunderstorms, especially in the months of September and October, thanks to warm temperatures of the Caribbean Sea that attract powerful winds towards its coasts.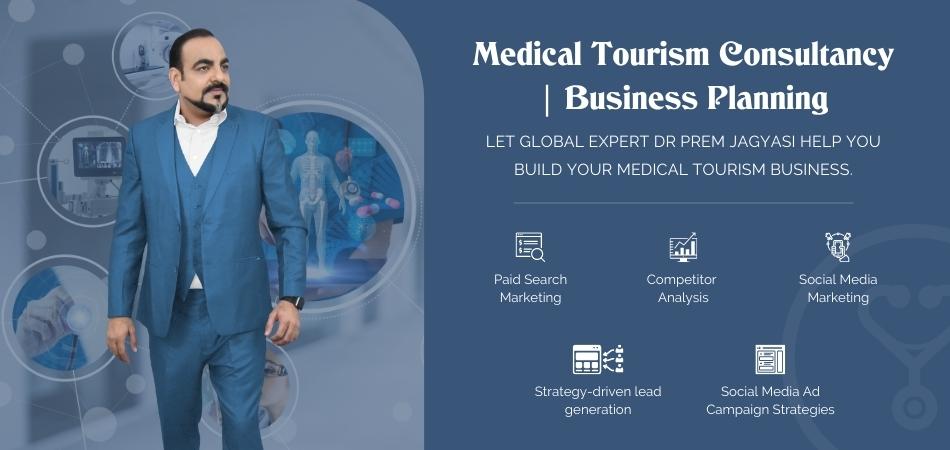 Healthcare System
Despite being a developing nation, Cuba has both a high life expectancy and literacy rate, and the infant death rate in the island nation is less than some developed countries. Featuring a national health system that works under the socialist government who takes the healthcare responsibility of all its citizens, Cuba touts the average life expectancy rate of 78 years.
Regardless of the monopoly of public sector on the healthcare system, Cuba provides some of the best healthcare facilities in the region to domestic as well as foreign patients creating favorable grounds for medical tourism business.
Quality of Healthcare
To make medical tourism industry better than before, Cuba is making conscious efforts to keep the standard of medical facilities as high as possible in the country. Cuba may not have any JCI accredited hospital or medical institute at this point in time, but most of the medical organizations in the country have set up quality-check standards to provide patients with the best possible treatments.
Medical tourists from different parts of the world are flocking to the island nation to avail unique treatment of common diseases like Retina Pigmentosa (night blindness) and that too for a low price.
Multi-tier national health system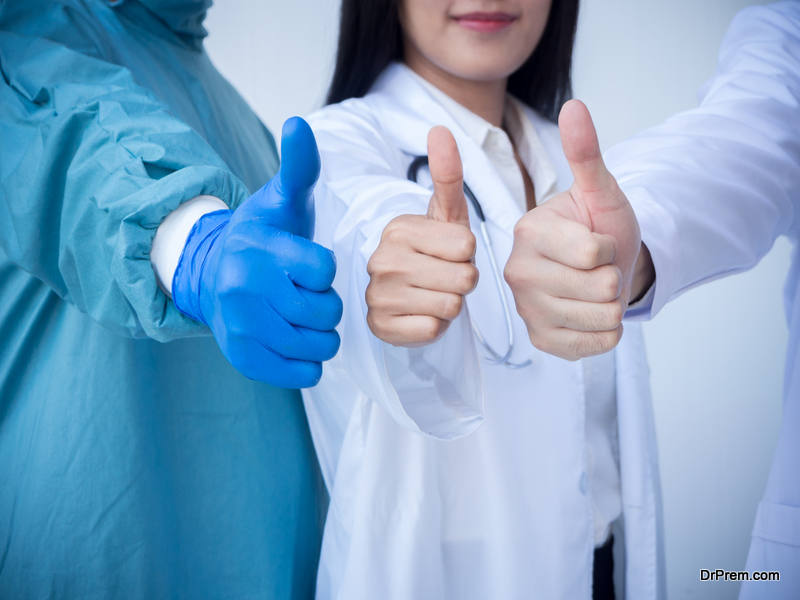 Cuba's unique health system encompasses four tiers – 1) community including families and individuals. 2) the family doctor-nurse teams, 3) Basic work teams 4)community polyclinics, 5) hospitals and 6)medical institutes.
The family doctor-nurse program has teams of physicians and nurses who live in the communities they serve, living in government built medical offices, and are available 24×7.  The teams work towards the improvement of public health matters and provide required medical care. The biannual community health diagnosis assesses the risk factors to community health, thus keeping possible infections at bay.
There are polyclinics with 20-30 doctor-nurse teams and basic work trams to evaluate the clinical healthcare work done by the family medicine centres. So, there is a team to supervise and aid the work of other teams thus making healthcare more accessible and effective, and available to all strata of society.
Alternative healthcare in Cuba
Amid various restrictions and embargos, the Cuban healthcare system incorporated herbal and other alternative systems to treat common ailments.
Alternative medicine has therefore become a way of life in Cuba. Proper medical tourism marketing strategies can attract medical travelers seeking alternative medicine to complement western medicine. The Cuban Ministry of Public Health has officially recognized the traditional and natural medicine, so they can be viewed positively as regards their efficacy and safety. Medical tourism facilitators should consider this to enhance the prospects of medical tourism in Cuba.
Excellent medical expertise fueling medical tourism in Cuba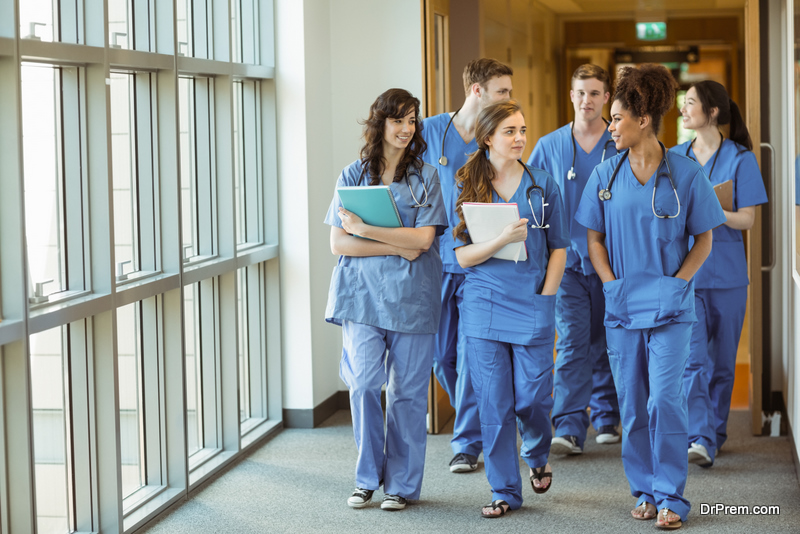 The medical system of Cuba has been a success due to its system of medical education. Medical students get into internship in the national health system from the very beginning, which gives them precious hands-on knowledge. The excellence of Cuban physicians and surgeons is due to their all-round exposure to patients' (social, home, political, environmental factors) that help them understand illnesses from the root.
By the time students graduate, they can treat independently, and also make correct decisions about referring to senior physicians. The world's largest medical university is located in Cuba – The Latin American School of Medicine.
This unique education system churns out expert doctors who are sent to various countries abroad to help with their medical expertise. Thousands of Cuban doctors are sent to Venezuela, helping Cuba pay for the oil it buys from Venezuela.
Government support in medical tourism business
Though almost 80% of foreign patients belong to the Caribbean and Latin American countries, but patients travel from Finland and even Japan. The Cuban government promotes the medical tourism business as it adds substantial revenue.  There is a high concentration of doctors who provide world class treatment in good hospitals, and the country benefits from the huge revenue amounting to 20 million dollars approx. The government uses the profits to support universal free healthcare for Cubans.
Patients from many countries enjoy treatments in quality facilities, and enjoy their stay in 5-star resorts. Great luxurious environments have proved to be a very successful strategy for the Cuban government.
Latest healthcare advancements in Cuba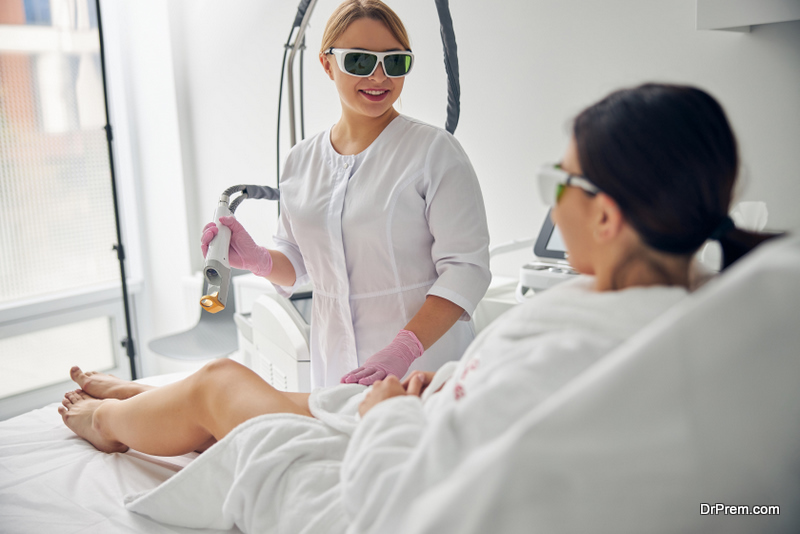 The Cuban Medical Services (SMC) has created many attractive offers to expand the medical tourism sector. It has diversified the services to cover not just chronic illness treatments but also plastic surgery, spa treatments and physical and drug rehabilitation. The SMC has 13 branches all over Cuba, with five specialized hospitals, 9 health clinics and medical offices in the major tourism destinations, along with a strong network of pharmacies.
There are 280 comprehensive programs available to medical tourists which makes Cuba one of the leading medical tourism destinations. Also, the country has certain drugs which are available only in Cuba, such as the drug to heal diabetic foot ulcers. This drug has been able to reduce the amputation risk by over 70%. Diabetics from all over the world visit Cuba to benefit from this drug.
Due to the innovations and dedicated medical professionals of Cuba, it has maintained its status as a much sought-after country for medical treatments. The SMC has now been able to gain the attention of foreign investors, as the trend of medical tourism worldwide has increased. SMC has a comprehensive health center, spa and air ambulance transportation services in the wings, which are being developed with foreign investment support.
Rehabilitation programs in Havana
Havana, the capital of Cuba has its own claim to fame as being one of the world's best centres for rehabilitation and recuperation. Rehabilitation programs for drug addicts have been highly successful with famous celebrities also opting for treatment here.
Cuban physiotherapists are renowned for their excellent training, extensive knowledge, and experience of physical care after accidents, injuries and surgeries. The cost is also a fraction of the cost in Canada or US. The medical tourism facilitator of many people around the world looking for effective rehabilitation refer them to Havana's rehab and recuperation clinics.
Medical Tourism Procedure available in Havana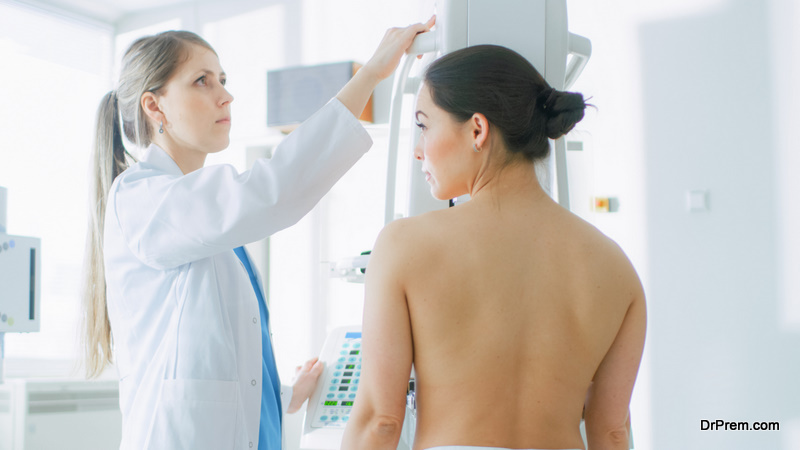 The common medical treatments available in Cuba are weight-loss, spinal and cancer surgeries, as well as cancer treatment. Canadians, who do not have travel and other restrictions with Cuba, travel to this country frequently for travel as well as healthcare.
The hospital most famous here is the Havana Hospital which offers a large range of hip, knee replacements, breast augmentation, artificial disc replacement, cardiac surgeries and the Cira Garcia clinic is famous for cosmetic surgery. The Frank Pais International Orthopedic Science Complex is famous for the hip and knee replacements, and this hospital was the region's first healthcare facility to carry out such procedures.
For medical travelers, their Medical Tourism Facilitator might advise them to visit Havana due to cheap but excellent healthcare, as well as the UNESCO-protected historical buildings, and the ease of communication – both Spanish and English are spoken here. There are lovely beaches as well as an exciting live music scene here, which makes Havana a complete medical tourist destination.