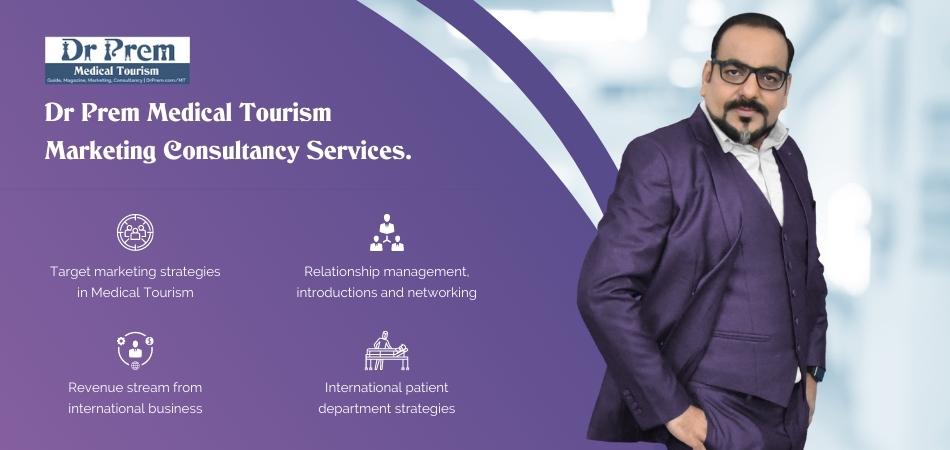 Belgium has become a prime destination in Europe for tourists seeking medical care. Belgium offers its citizens and foreign paying patients high quality medical services at a much lower rate compared to other European countries, making Belgium patient favorite destination. Belgium garners over 50,000 medical travelers each year and the numbers just keep growing for this bustling European country.
Most of the patients considering surgery or medical treatments in Belgium usually end up seeking care in the capital city of Brussels. The cosmopolitan city is ideal for patients who wish to combine their treatment with a holiday; Brussels is a modern, relaxing location for a holiday and the ideal destination for a medical treatment, as mentioned in various Medical Tourism Destinations Guides.
Medical Tourism in Belgium – News, Updates, Guides and Trends by Dr Prem
General information about Belgium

Language
Dutch, French, German
Time Zone
CET(UTC+1) summer CEST(UTC+2)
Dialing Code
32
Electricity
230V, 50Hz
Medical Tourism Status
Brussels, Antwerp, Arlon, Waterloo
Currency
Euro
Clothing
Light to warm clothes throughout the year, supplemented

by heavier wear for winter months, rainwear at any time.

Health Related

Mortality Rate
10.64deaths/ 1,000 live births
Life Expectancy
M 77.8/ F 82.9
Patient: Physician Ratio
220: 1
Hospitals JCI accredited
1
Recommended    Vaccinations
MMR, Tetanus-Diphtheria, Influenza
Other Infections
Lyme disease, Q fever, Brucellosis
Tourism Related

Population
11,035,948
Reliability of Police Services
29/140
Global Competitiveness
5.52/7
Physician Density
30/140
Tourism Competitiveness
5.0/7
Hospital Beds
17/140
GDP/Capita
37,883
Quality of Air Transport Infrastructure
14/140
Health and Hygiene
6.4/7
International  Air  Transport  Network
15/140
Safety and Security
5.9/7
Quality of Roads
26/140
Air Transport Infrastructure
4.2/7
Hotel Rooms
50/140
Tourism Infrastructure
5.5/7
Tourism Openness
40/140
Cultural Infrastructure
6.0/7
Attitude  of  Population  Towards Foreign Visitors
19/140
Visa Requirements
40/140
Belgium, officially known as the Kingdom of Belgium, is a country in the Western Europe. The European country is home to various international organizations like NATO and headquarters of the European Union; in fact, it is one of the founding members of the European Union. In recent years, Belgium witnessed a sort of crises emanating from the rise of contrasts between the Francophones and the Flemish, which further turned the unitary Belgian state into a federal one. The country owes its cultural origin to Germanic and Latin European influences.
Characterized by two main linguistic groups, the Dutch speakers and the French speakers, Belgium has always shown great respect toward its bilingual people and their culture. Further, while the Dutch speaking Flanders dominate the northern part, the French-speaking people consider Wallonia as their rightful home. The growth of the medical tourism business is due to the multi-cultural and multi-language flexibility of Belgium.
Location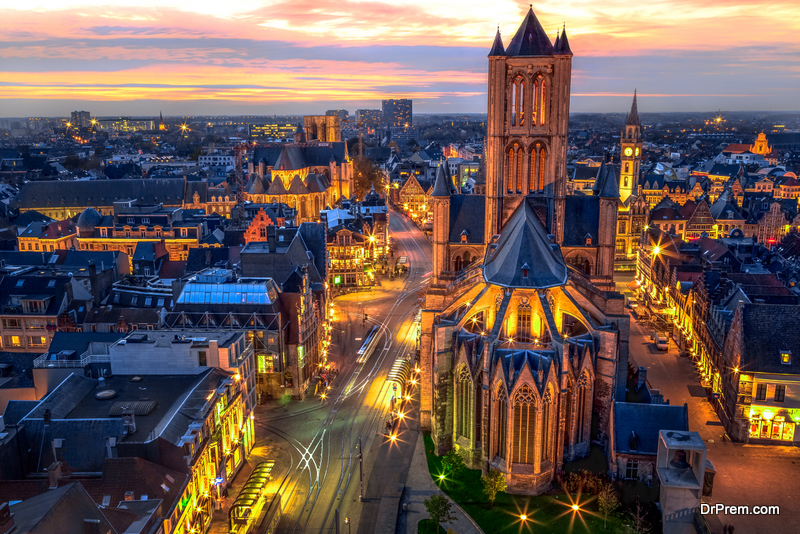 Spread across an area of 30,258 square kilometers, the country's population figures read 11 million inhabitants. Belgium shares its boundaries with France, Germany, Netherlands and Luxembourg. While you would find the coastal plain in the north-west of Belgium, the central plateau offers you a glimpse of the Anglo-Belgian Basin.
The third main geographical region, i.e. the Hercynian orogenic belt, has the Ardennes uplands as its inseparable part. We cannot ignore the Belgian Lorraine, which meets the Paris Basin at Belgium's southernmost tip.
Belgium undoubtedly is a historic, artistic and cultural destination, further blessed with some must-visit wild places, natural environment, Nature Reserves, Forest Reserves and Nature Parks. Aside from allowing visitors to see the European beaver, the country also brings them closer to a variety of flora and fauna. The beautiful country sustains wildlife, which includes buzzards, falcons, larks, gulls, terns, cormorants, storks, geese, divers, owls etc. The most famous wild reserves include the Blokkersdijk Nature Reserve and Kalmthoutse Heide.
People
Owing to their inherent nature, Belgians are friendly and helpful people who never mind going out of their way to accommodate strangers. When compared to other countries in Europe, Belgium is a peaceful country with lesser instances of violence. Well known for its dark chocolates and quality beer, Belgium has the most productive and hard working people in the world.
Thanks to their sincere efforts, Belgium has successfully managed to have 20 percent higher industrial production when compared to other developed countries. The hospitable nature of the people strongly features inmedical tourism marketingof Belgium companies. A friendly atmosphere after a medical tourism procedure is conducive to faster recovery, as studies have proved in the past.
Events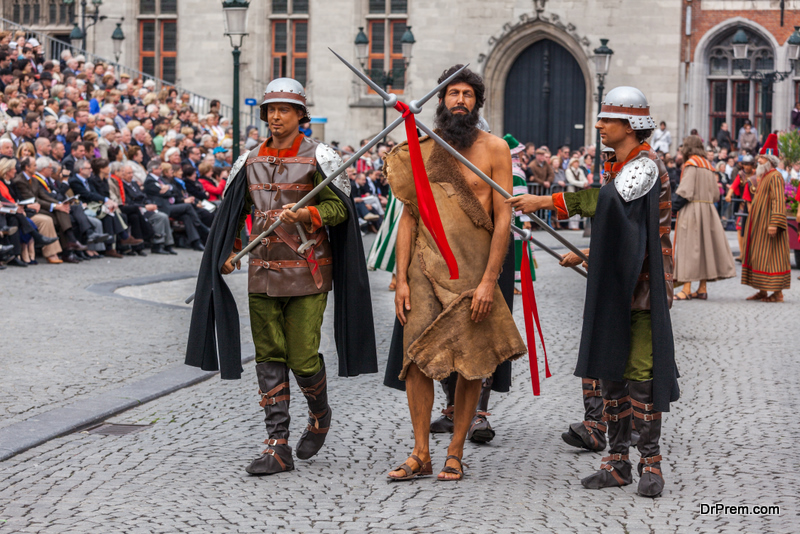 The Belgian calendar is full of vibrant and colorful events like the Belgium Roller Parade, annual carnivals, the Heilig-Bloedprocessie, the Gentse Feesten, Bal Rat Mort, Bloesemfeesten, Jazz Marathon and others. Belgians actively participate in each of these events. It would not be an exaggeration to consider Skoda Jazz Festival as the national event of Belgium as 16 cities around the country host this event. People enjoy to their fullest in each of the 70 concerts that make this event the biggest event of Belgium.
Weather
Those who wish to experience moderately cold weather throughout the year would find Belgium as the best country to visit. However, you would be more than thrilled to witness a comparable difference between winter and summer temperatures. Belgium flaunts the lowest average temperature, i.e. 3 °C (37.4 °F), in the month of January and the highest in July at 18 °C (64.4 °F). Thanks to its maritime temperate climate, Belgium's average precipitation per month stays within the tolerable limits.
Healthcare System in Belgium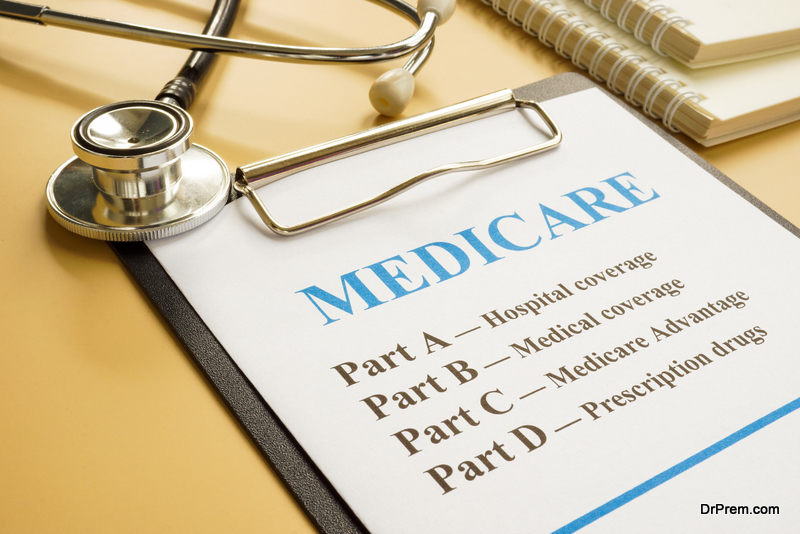 Similar to other European countries, Belgium has a nationalized system of healthcare wherein all citizens get free or low cost medical services. The system is funded through the national sickness fund, which consists of four tiers of governmental operations. It is mandatory for employees and employers to participate in the national health insurance scheme through payroll deductions.
Quality of Healthcare
Belgium offers high quality healthcare to solidify its name as a notable medical tourism destination. The hospitals house the latest technology to allow the execution of complicated and specialized treatments with unparalleled ease. Belgium offers 13 JCI accredited hospitals for tourists seeking healthcare that can assure international standards.
The Belgian doctors are usually foreign trained and go through strict requirements to practice medicine – it's compulsory for them to gather and utilize the latest medical information. Therefore, patients receive the best care from highly educated providers.
Belgium is also home to several innovative cancer research centers, making it a prime destination for those seeking care or new treatments in oncology. It is also interesting to note that the hospitals in Belgium have recorded less than 0.5 percent secondary infection rates.
US patients head to Belgium for hip replacement surgery
Belgium currently ranks high in the eyes of medical tourism company World Med Assist. Statistics show that Belgium offers high-quality hip replacement surgeries at 50-70% lesser costs than US. This has become a strong reason why patients in US are rushing towards Belgium for their medical procedures. Here are some more reasons why you must choose Belgium for your medical trip.
Fraction of the cost than in US
According to some statistics, an orthopedic surgery like a hip replacement surgery in US hospitals costs well above $78,000. Add to it the added expenses of recovery and you can cut a fat check of $100,000 for the procedure in the US. The same artificial joint when replaced in your hip by equally trained and experienced doctors in Belgium can save a lot of your money. A hip replacement surgery in Belgium costs only about $13,660.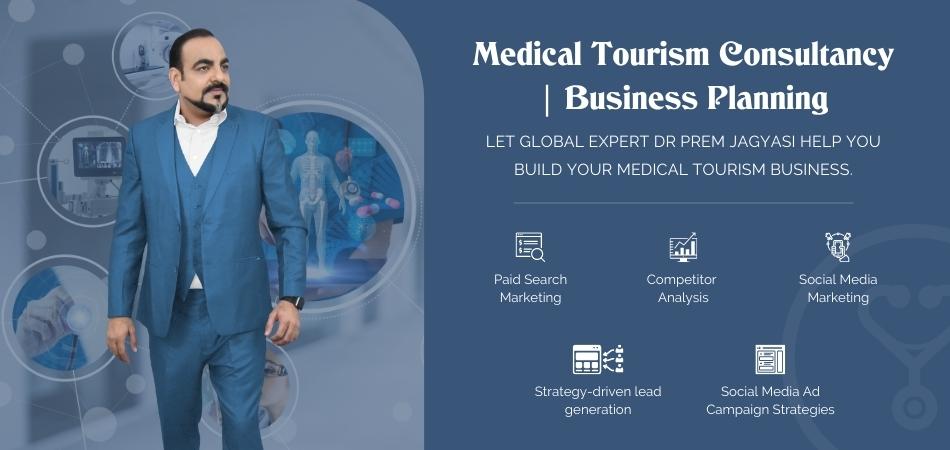 That translates to hardly a fraction of the cost in the US. The reason behind this is not that the doctors or facilities in Belgium are in any way lower than those in the US. The 10-times higher prices in the US are because the devices here are marketed at as much as 100-times their actual production price.
Shorter recovery period with complete comfort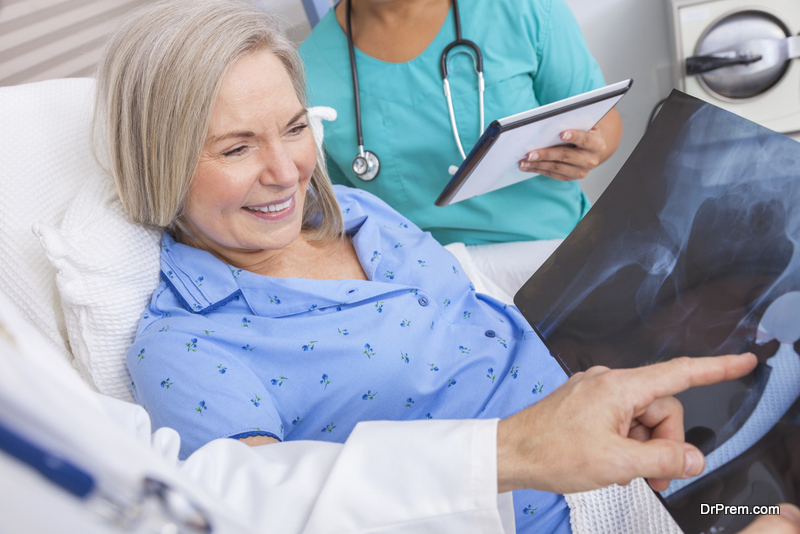 A hip replacement procedure requires an ample amount of recovery period following the installation of the device. This surgery is generally followed by complete bed rest for weeks before the patient is allowed to move about again. In US hospitals patients' procedure costs do not encompass as big of a recovery period as other countries. The $13,660 price that you will pay in Belgium, on the contrary, will include the same quality in the hip joint, the surgeon's fee, operating room charges, crutches, medications, 5-days in a hospital room and 1-week rehab. You can easily extend your stay at minor extra charges.
Comfortable yet affordable Belgium medical tourism packages
World Med Assist provides the best service by working hand-in-hand with the top-class hospitals in Belgium. Aimed at providing a great customer experience, the team of professionals and hospital staff are dedicated to getting excellent results. These hospitals in Belgium have all the facilities that are needed and also the latest medical research equipment. The hospitals are comfortable for the visitors too. Booking a medical tourism trip can get you some affordable hotel deals in nearby hotels as well.
Almost like home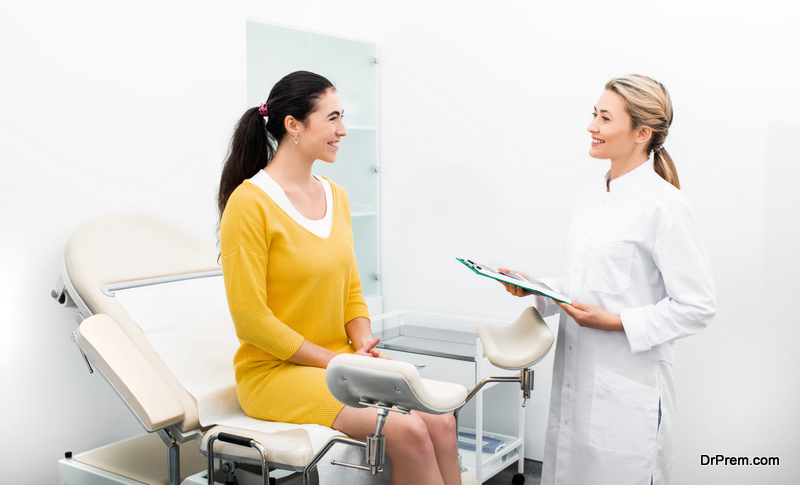 Belgium is not too far from the US. So you can plan a trip that is not too hectic and get medical procedures done. Another advantage of opting for Belgium in medical tourism is the country is bilingual. English is a chief language of this land and hence the doctors can answer all your queries easily. You will never feel uncomfortable or out-of-loop in Belgium's hospitals. There are a number of hospitals that offer hip replacement procedures, so you can choose according to the services offered.
Hip Replacement Surgeries in Belgium's clinics and hospitals
In Belgium, there are three medical facilities that offer this highly specialized treatment. The University Hospital in Brussels offers medical tourism since a long time. It is a premier multispecialty and medical research facility in the country and treats about 500,000 customers each year. The Saint-Pierre University Hospital is also in Brussels. This hospital accepts international medical insurance covers and hence can be a great option if your company covers your medical insurance expenses.
Another advantage of this hospital is that is located very close to the International Airport. The Saint-Luc University Hospital is another multispecialty hospital with 979 hospital beds in Brussels. It has the da Vinci Surgical System and performs more than 20,000 surgeries each year including treatments for hips.
Tourists from Netherlands are driving medical tourism in Belgium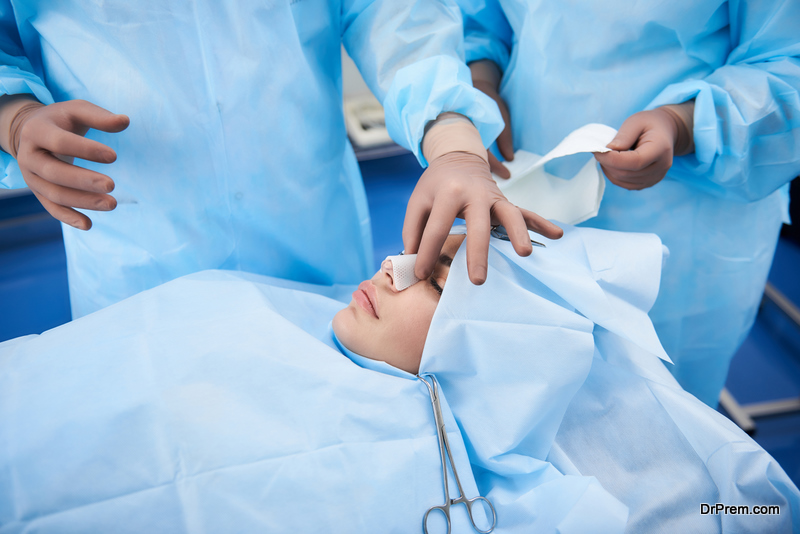 Belgium welcomes many medical visitors from the EU but the majority of them belong to the Netherlands, seeking treatment for heart surgery, orthopedic treatment and caesarean sections. In the Netherlands, patients have to endure a long waiting period for treatment. Traveling to Belgium reduces the waiting time.
In the year 2010, there were 46,000 patients from the other EU countries, out of which 30,000 were Dutch. This figure excludes the medical tourists who visited Belgium for cosmetic and dental treatments. Statistics showed that most patients go to Antwerp, Brussels, Hasselt, Bruges and Ghent. All these places are also the most popular tourist destinations of Belgium as well.
The percentage proportion of the patients from different countries was 60% from the Netherlands, 20% from France, 4.5 % from Luxembourg. Patients from Italy, Germany, Romania, Spain and the UK counted for less than 3%.
Belgian authorities measure and monitor the effect of the growing number of foreign patients on Belgian's healthcare system, so that the residents do not have to undergo a waiting list. Till now, care has been taken that this situation does not arise.
Affordable, high-quality medical tourism procedure in Belgium
Belgium is a small country but has an enviable number of JCI accredited hospitals – 13. The country is also famous for its doctor-patient ratio with 4 doctors for 1,000 inhabitants. The hospitals are run by personnel with the highest credentials and outfitted with the most advanced equipment.
The healthcare system of Belgium is systematic and has several specialized centers staffed by doctors of international renown. Belgian companies which manufacture medical equipment and software also add to Belgium's high status in the medical industry.
Belgium is known for its beautiful medieval towns and Renaissance architecture, as well as the location of EU headquarters. It's central location, between France and Germany, makes it an easily reachable and affordable destination for travelers. Adhering to the high standard of healthcare, it has emerged as a sought after medical tourism destination in Europe.
The impeccable medical standards of Belgium as well as specialization in treatments has led to one of the healthiest populations in the world. In 2002, the World Markets Research Centre health survey declared Belgians as the healthiest people of the world.
There is a downside to the healthcare system of countries such as UK and the Netherlands – the huge waiting list for patients who are deemed 'non-serious'. In Belgium, the healthcare system is flexible and there are many private clinics which offer high-quality of healthcare at cheaper rates than in UK, US, and Netherlands, often 50% cheaper. The secondary infection rate is very low too – only 0.5%.
The medical training in Belgium is intensive, and some specialties such as cosmetic surgery requires upto 12 years of medical school and study.
Orthopedic treatments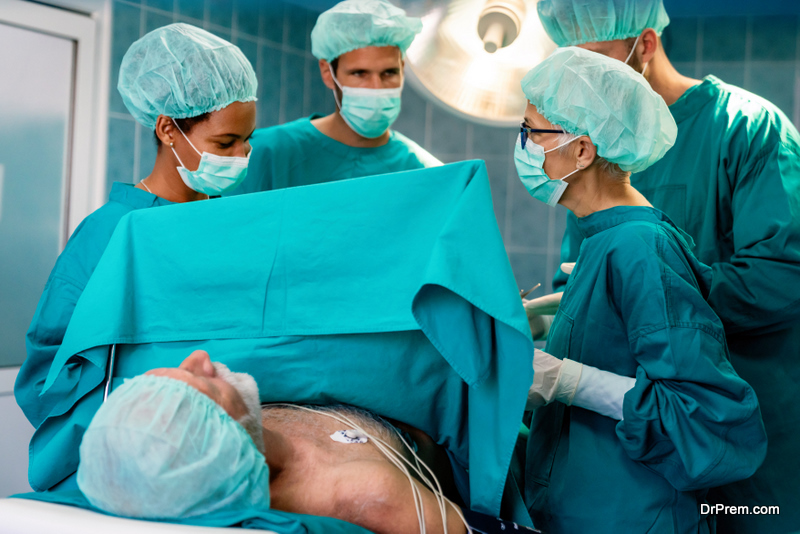 In Belgium's private 'Kliniek's, orthopedic treatments are done using the latest medical technologies such as knee and hip replacement robotic surgery, and the cost is very less. The robot scans the patient's anatomy, helping the surgeon to remove only unwanted tissue, causing minimum pain as well as surgical trauma. Recovery times are much improved too, leading to less disruption of normal life and work.
Keyhole heart surgery in Belgium
The Brussels University Hospital or the UZ Brussel is among the premier healthcare excellence, research and medical education centres of Belgium. It has pioneered groundbreaking techniques, such as intracytoplasmic Sperm Injection, and the Oncology centre offers innovations in tumour vaccination programmes. The Diabetes Centre Brussels has also built up worldwide appreciated expertise in treatments using insulin.
Belgian heart surgeons are considered to be the best practising surgeons. In the year 2017, Belgian surgeon carried out heart valve replacement through the keyhole surgery, which went on to be adopted by heart surgeons globally.
No language barrier-added advantage for Belgium medical tourism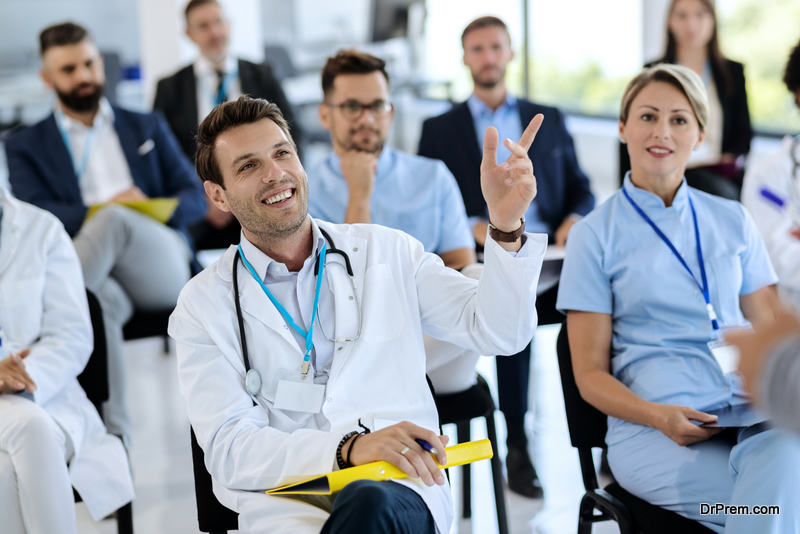 The Belgian residents are bilingual, and French and Flemish speaking people also speak English, so it is easy to make oneself understood in Belgium. English is the medium of instruction for medical training, and many doctors study in the US and UK.
High rank in World Healthcare Innovation
Belgium is ranked 9th in World Index of Healthcare Innovation with 50.51 score. Fiscal sustainability is the country's strongest dimension at 61.53, #12. However, its affordability is threatened by the accelerated growth of public healthcare spending.
It ranked high in Quality, Science and Technology, and Choice, where the rankings were close to the average of peer countries. The Belgian's government's policy of 85% discount to the net income from intellectual property has driven up the innovations by drug companies as they can enjoy only a 3.8% income tax rate if they are based in Belgium. Companies such as Janssen, a unit of Johnson & Johnson, Galapagos, UCB and other prominent companies.
The quality of life experienced by Belgian people is high and Belgium's life expectancy is 81.7 years, amongst the world's highest, considering its policy of preventive medicine and high rates of cancer survival. It suffered during the Covid-19 crisis, having high fatality rates. However, in the Quality dimension, the infrastructure is strongest (#7 ranking), especially due to maintaining an optimal bed-patient ratio.
In the sector of medical advances, Belgium ranks #4, behind only the US, Denmark and Switzerland.However, the country needs to boost digitization of health solutions, as it ranks #22 in this category. Though there have not been any Nobel laureates in Medicine/physiology or chemistry in the past 20 years, it has produced significant scientific research, going by the number of citations of the papers of its researchers.
Healthcare Belgium boosting medical tourism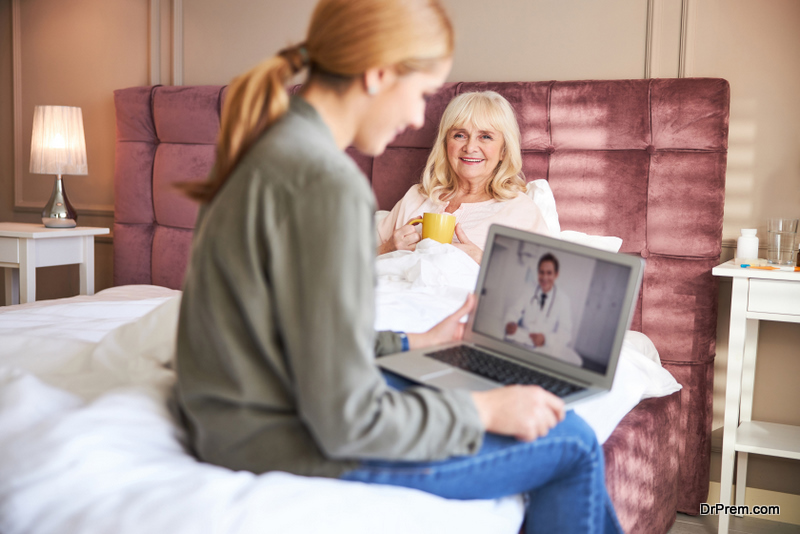 Healthcare Belgium was formed in 2007, and is an organization that facilitates cross-border medical tourism.  The company is a medical tourism consultancy that is developing tele-medicine as well, to enable long distance treatment of patients. It is also working to augment e-health markets for creating jobs and boosting growth in Belgium while promoting Belgium's innovation as well as expertise abroad.
To tackle the ageing population of Belgium, around 500,000 jobs have to be created. Some of the opportunities are in collaboration with the Federation of Belgian Enterprises (VBO-FEB), in the construction as well as service industries. The VBO-FEB realised that there was a gap in medical services sectors that could be filled. As Belgium had the capacity to fill 50,000 foreign patients in their system, they started marketing Belgian healthcare to attract medical tourists.
Healthcare Belgium works with AGFA Healthcare, Dexia Bank and 11 hospital groups to promote the Belgiam healthcare system abroad, with the help of insurance companies and 'economic missions'.
Presently, Healthcare Belgium is responsible for 22-23 % of all the hospital capacity of Belgium. The idea for the future is to train local medical practitioners abroad, and transfer Belgian expertise to places abroad. But attracting medical tourists to Belgium is the chief goal of this Medical Tourism Consultancy, Healthcare Belgium, as it would create more employment in the country. Not just Russia and the Middle East, the company has identified new markets in Belgium too, such as medical solutions provided to staff of embassies.