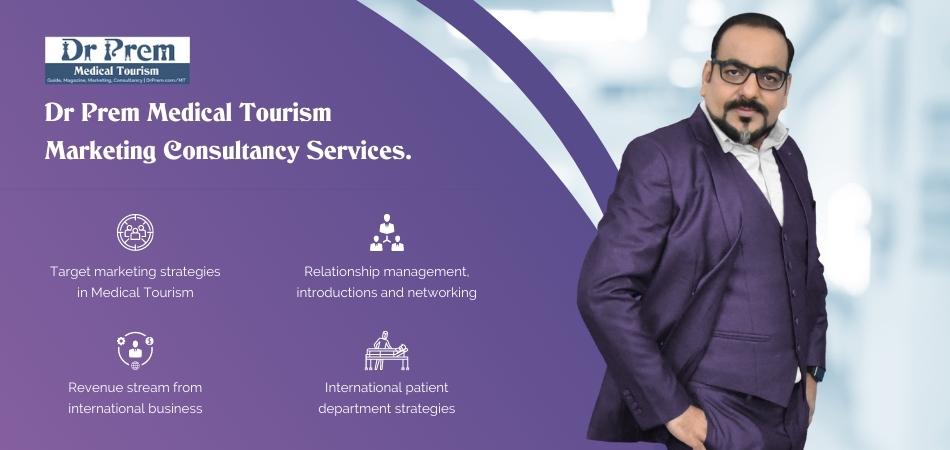 In recent years, medical tourism in Ukraine is growing at a rapid rate. The potential of this region to become a medical tourism destination is huge, making it a possible competitor to other Eastern European medical tourism destinations.In a recent study, the country has ranked 16thas the most visited medical tourism destination. 50,000 travelers visited Ukraine in 2017 for medical purpose, and the number shot up to 60,000 in 2018.
Image Source : uamt.com.ua
Most of the medical tourists are from the CIS countries. But the demand for Ukraine's medical services is growing among travelers from the Western Europe, the US, the UK,China, Israel, Arab countries, and Africa, says Violetta Yanishevskaya, the President of the UAMT (Ukrainian Association of Medical Tourism).
Guide to Medical Tourism in Ukraine – News, Updates, and Trends by Dr Prem
Why Ukraine?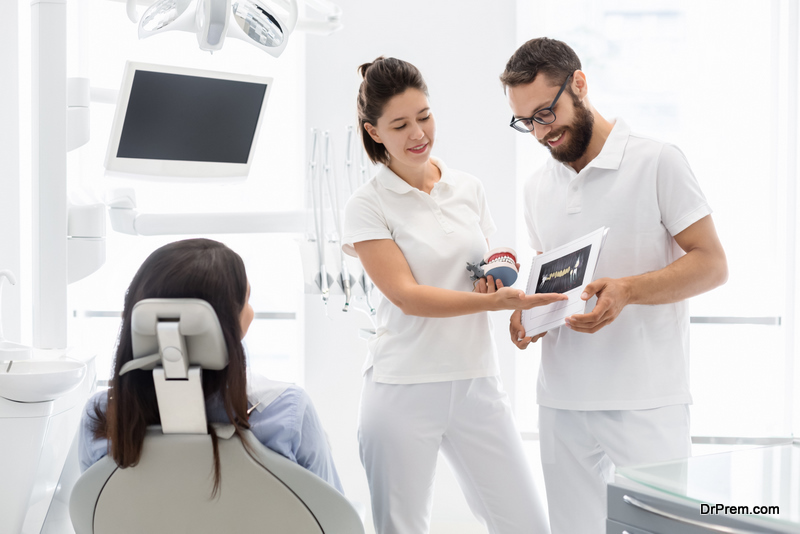 Kiev, the capital and Lviv, another prominent city have grown into prominent medical tourism hubs with the setting up of world class clinics offering cutting-edge medical treatments. Ukraine has garnered popularity in the world of medical tourism predominantly for dental care, said to be in line with the best in the world. They also excel in reconstructive and cosmetic surgeries. Thanks to the widespread reforms in Ukraine, the country has now moved beyond the aristocratic rule; thereby, ushering into an era of peace and development.
Ukraine has definitely shed away its past Soviet Union connections and has adopted a European Union mentality owing to its close proximity with the Eastern Europe and a perceivable Romanian and Slovak influence. With the newfound freedom, tourists can now expect to witness the creative architectural landmarks of the new generation that gel so beautifully with the historical sites of the past, which further makes Ukraine a very interesting destination to visit.
Many medical tourism centers urge tourists to take advantage of the wonderful cultural heritage Ukraine has to offer. These clinics arrange treatments in such a way that travelers have a chance to visit some of the cultural and historical sites as well. Most importantly, visiting this country for medical tourism does not burn a hole in your pocket when compared to traveling other destinations.
Key offerings in Medical Tourism Ukraine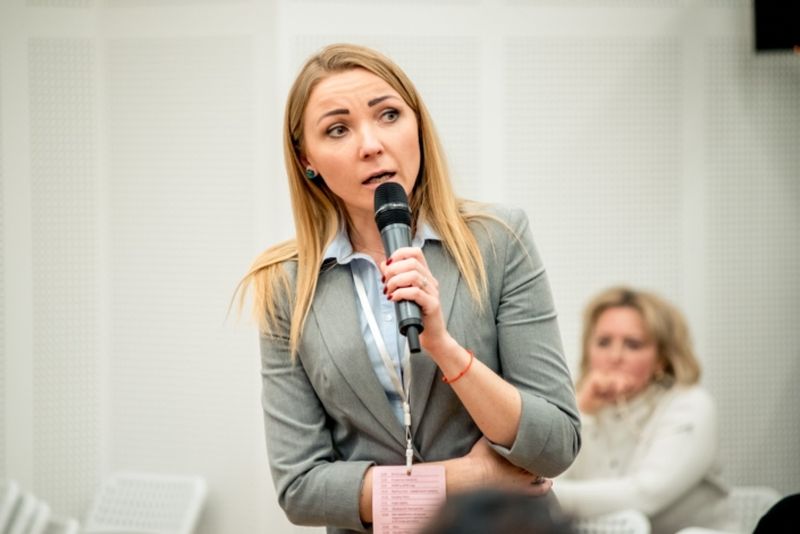 Foreigners, mainly, seek treatments in reproductive medicine, dentistry, ophthalmology, aesthetic medicine, cosmetic surgery, stem cell treatments, and rehabilitation therapy. According to the leading wellness and medical tourism expert Ms Anna Guchok, medical travelers are also seeking advanced fertility treatments in Ukraine. Relaxed IVF regulations and highest level of expertise are driving fertility tourism in this country. Ukraine is further is working on to relax visa regulations allowing visa free travel for more nationalities.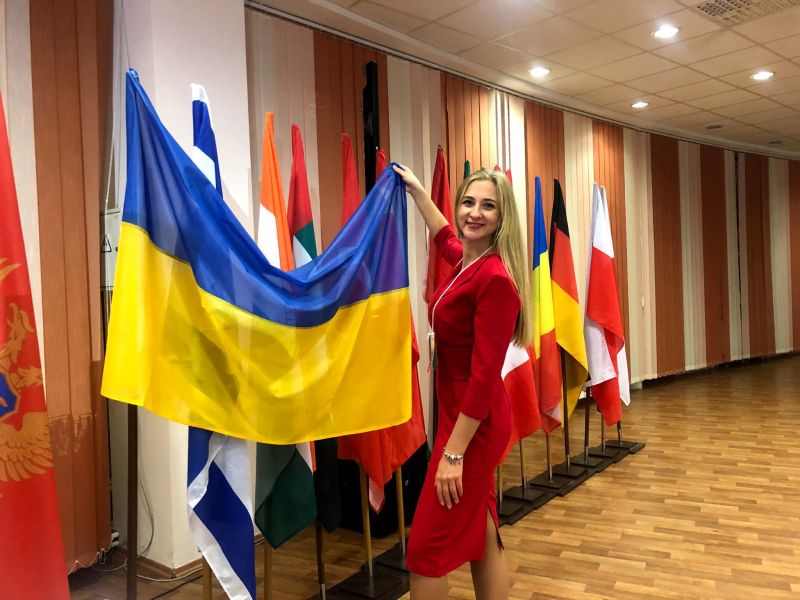 Ms Marta Troschak, the founder of LeopolisMed in Lviv is highly optimistic of medical tourism in Ukraine as the city received 2.5 million tourists in 2019 and a sizeable portion sought dental treatments which are cheaper than in Kiev.
Highly specialized clinics in Ukraine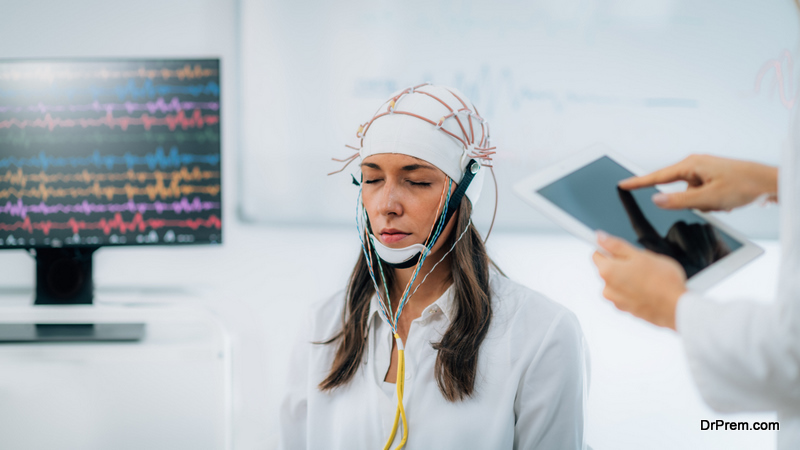 According to information from UAMT, foreign patients contact about 200 medical institutions in Ukraine both private or public for their needed treatments. These clinics maintain highly regulated practices in advanced medical treatments manned by highly-skilled and experienced physicians, surgeons, and specialists. However, it is the private facilities that attract a major chunk of foreign patients mainly due to their service quality and features.
These clinics or hospitals not only take care of the treatment standards and followups but also work to offer the best patient experience by taking care of all medical and non-medical needs of foreign patients. They also have the competitive edge due to less patient crowd and zero language barriers. Such an all-inclusive support eases patients' job allowing them to get the best services along with a great destination experience.
Cost factor in Ukraine Medical Tourism
The optimal ratio of service quality and treatment cost is another big draw for medical tourism growth in Ukraine. Medical bills footed by the clinics in Ukraine are 30-70% less than that in Western European Clinics. A laparoscopic gallbladder surgery costing $1200 in a Polish clinic will cost $840 in a Ukraine clinic of similar clinical settings and service. If a patient has to pay minimum $6500 for a coronary bypass surgery in Belarus, it will cost up to $4500 in Ukraine. Certainly, this becomes a big convenient factor for medical tourists with easy travel access to Ukraine.
Ukraine as a Surrogacy Destination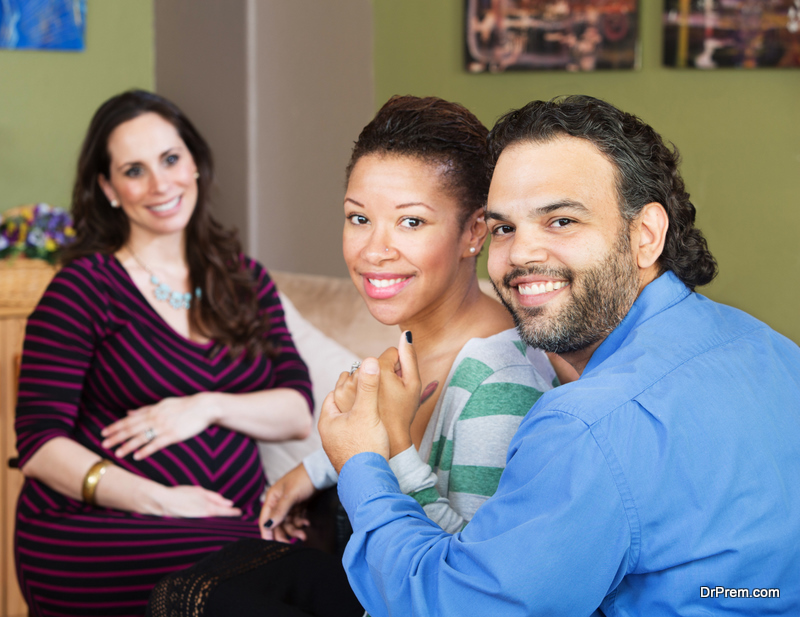 One of the most sought-after solutions in reproductive medicine available in Ukraine at extremely low cost is Surrogacy. Ukraine is one of the few countries allowing commercial surrogacy. Although the exact figures are unavailable, roughly 2500-3000 babies are born from surrogacy every year for foreign couples.
One-third of these couples seeking surrogacy are Chinese. Smooth legal procedures ensuring the parental rights of the baby born out of surrogacy is a prime reason that Ukraine stands more feasible for surrogacy programs. The cost is another big factor. Surrogacy program in Ukraine can cost as low as $35,000 while in the US it is more the double amount.
Successful pregnancy occurs when two factors coincide. The first one is a high-quality embryo. The second one – a healthy and mature woman's endometrium that ensures the implantation of the embryo and the beginning of a pregnancy. Asherman's syndrome, chronic endometritis, polyps, endometrial hypoplasia, uterine synechiae, and low endometrial thickness are the most common causes of infertility.
Before recent most women diagnosed with Asherman's syndrome (to stage 3), women diagnosed with female infertility caused by uterine hypoplasia and women who have experienced several failed IVF programs due to uterine factor – had gestational surrogacy service as the only option to give birth to genetic related child.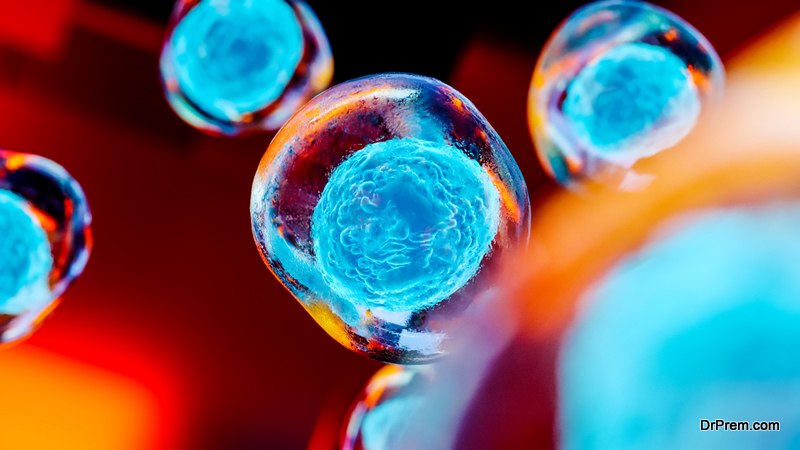 Thanks to Ukrainian doctors and biotechnologists working with stem cells, some of these women can now carry a baby on their own. Apparently, it is possible to renew the endometrium's thickness and functionality using your own or donor cells. The treatment requires only 2-3 visits to Ukraine and can be completed within a month.
Endometrial regeneration with stem cells is a reliable, safe, and effective method treating infertility. And therefore, it is a great family-building option for women with endometrial-factor. After endometrial regeneration, the program can be continued by natural conception or IVF (in vitro fertilization). If there are no other infertility factors in both partners, your pregnancy can occur in one cycle right after the therapy.
Ukrainian reproductive centers have a long history of offering exceptionally high & consistent results. Mainly because of individual approach, accurate & timely diagnosis thanks to 45+ years of ongoing research and 30+ years of clinical practices.
At the moment, you can choose from 34 specialized reproductive health centers that follow the standards of the World Health Organization (WHO) and the European Association of Human Reproduction and Embryology (ESHRE).
Contact MedCare Ukraine to find out if you can be a candidate for endometrial renewal treatment or to learn more about your options on becoming parents.
Emerging medical tourism facilitators
Efficient medical tourism facilitators have further boosted the prospects of medical tourism in Ukraine. Their role is praiseworthy in promoting Ukraine's medical and wellness tourism propositions in the global market with authentic information and services available.
Empathetic medical tourism guide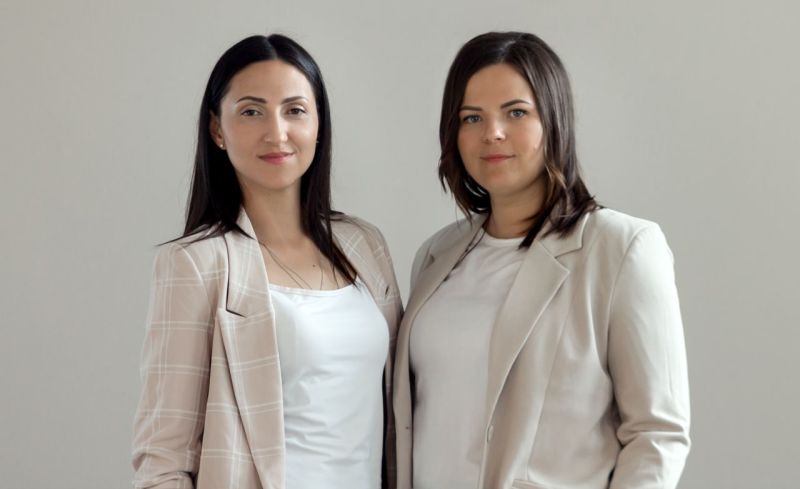 MedCare Ukraine has been doing a splendid job in supporting inbound medical tourism in Ukraine with a humanized approach. The founders, Ms Alona Evans and Ms Julia Vedmedenko, the bosom friends, envisaged this medical tourism business to offer personalized solutions to patients in dire need of beyond-the-border healthcare services but are bound by encumbrances.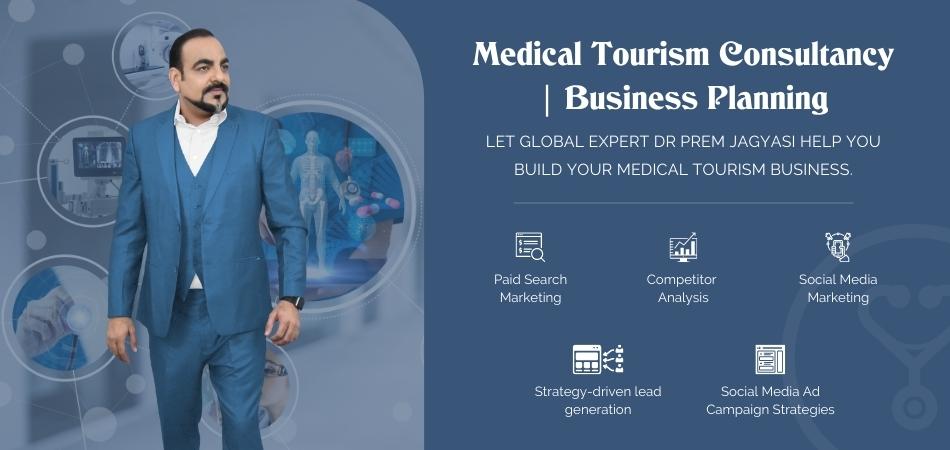 Today, the medical tourism industry needs empathetic medical tourism guides to ease thejourney of medical tourists. From their personal experience, they have a better understanding of patients' pain points in accessing medical treatments beyond-the-border. They have experienced undesirable outcomes of a generalized approach to healthcare. This deep understanding makes MedCare's offerings way different from other medical tourism facilitators. They can well step into the patient's shoes with empathy and offer the best solutions.
MedCare's advisory board comprises experienced medical professionals who resonate with the organization's philosophy of offering empathetic care and support to medical travelers from any corner of the world.
Wellness and spa resorts in Ukraine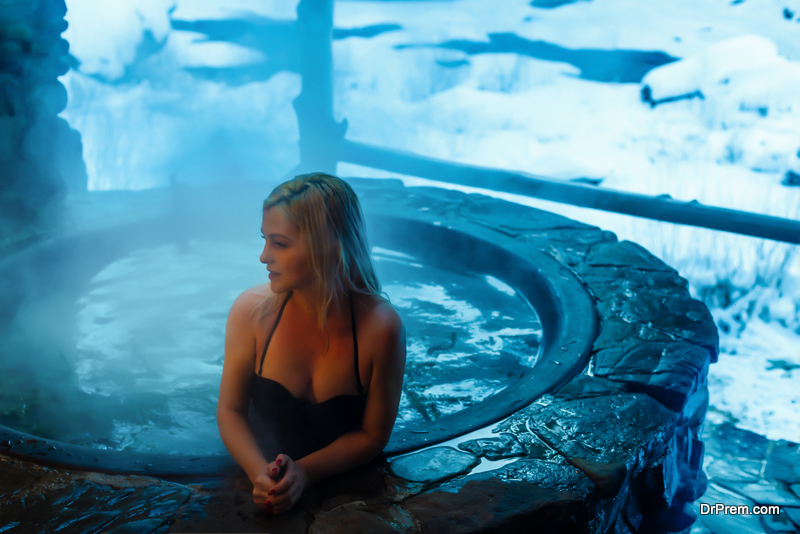 Interestingly, Ukraine is positioning itself with its wellness offerings with over 200 therapeutic springs and seven types of mineral waters. Innovative rehabilitative treatments carried out in various sanatoriums and resort spas are attracting global travelers.
Turskavets balneological spa resort that spreads beyond the borders is a much-famed resort spa offering Balneotherapy and Hydrotherapy to treat various joint pains and arthritic conditions. Therapeutic application of mud is well known for anti-aging solutions. Summers are great for various relaxing tours and outdoor spas, winters are equally attractive for its thermal pools.
Affordable vacation destination
Ukraine is the most affordable destination in Europe. The country's awesome landscape, cultural and historical attractions have added to its tourism attractiveness. Kiev, the incredible capital and Lviv have come up as medical tourism hubs in Ukraine. These two cities offer a bouquet of tourism attractions allowing medical tourists experience a great vacation too! Other notable tourism sites are Chernihiv, Kharkiv, and Odessa.
UAMT playing a leading role in uplifting healthcare and medical tourism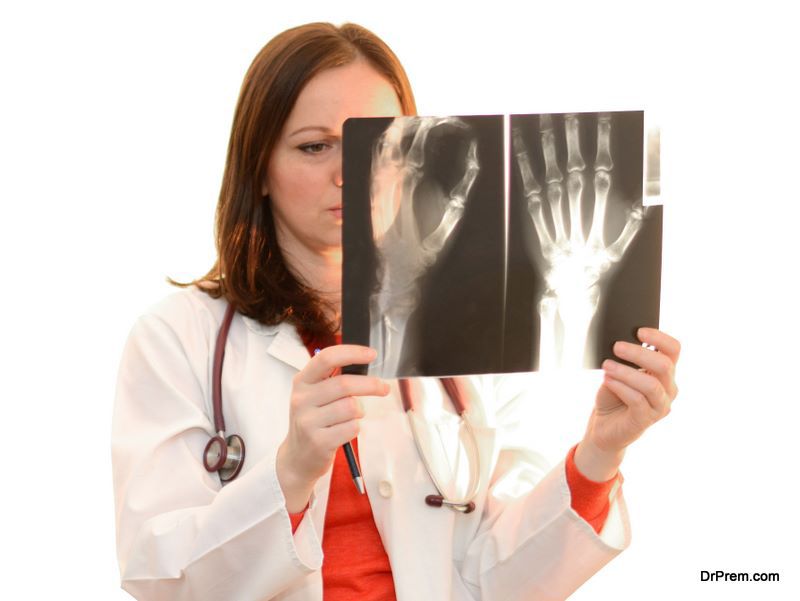 Even though Ukraine is seeing a growth in inbound medical tourists, its outbound medical tourism remains higher. Patients from Ukraine visit other European countries, Turkey, Cyprus, Thailand, and South Korea seeking cardiovascular treatments, cosmetic surgery, orthopedic surgery, weight loss ART, weight loss surgery etc.
Ukraine Association of Medical Tourism, a non-profit organization has been playing an appreciable role in uplifting healthcare facilities both public and private to provide world-class healthcare facilities to local and international patients. It aims to improve access to quality diagnostics and treatments for patients suffering from complex and rare diseases, increase patient safety, and developing inbound and outbound medical tourism.
It has built a strong network of cooperation with globally reputed providers, stakeholders, experts, consultants, and professionals gradually improving Ukraine's destination attractiveness for medical and wellness tourism.
General

Language

Ukrainian

Time Zone

EET(UTC+2) summer EEST(UTC+3)

Dialing Code

+380

Electricity

220V, 50Hz

Major Cities

Kiev, Kharkiv, Dnipropetrovsk, Donets'k

Currency

Hryvnia

Health Related

Mortality Rate

6.1deaths/ 1,000 population

Life Expectancy

65.4 M /75.5 F

Patient: Physician Ratio

240:1

Hospitals JCI accredited

0

Recommended    Vaccinations

Measles, Hepatitis A, Typhoid, Hepatitis B, Rabies, Influenza,

Tickborne encephalitis, Diphtheria-tetanus, MMR, Varicella

Other Infections

Leptospirosis, Anthrax, Crimean-Congo hemorrhagic fever,

HIV
Tourism Related 

Population

44,854,065

Reliability of Police Services

105/140

Global Competitiveness

4.14/7

Physician Density

25/140

Tourism Competitiveness

4.0/7

Hospital Beds

4/140

GDP/Capita

$3,971

Quality of Air Transport Infrastructure

85/140

Safety and Security 

4.7/7

International  Air  Transport  Network

101/140

Health and Hygiene

6.6/7

Quality of Roads

135/140

Air Transport Infrastructure

2.8/7

Hotel Rooms

94/140

Tourism Infrastructure

4.6/7

Tourism Openness

56/140

Cultural Infrastructure

2.1/7

Attitude  of  Population  Towards Foreign Visitors

127/140

Visa Requirements

91/140
Location
Ukraine is located in Eastern Europe between 44 and 53 degrees North latitude and 22 to 41 East longitudes, in the continental temperate zone. This destination shares its boundaries with Russia on the east and Belarus on the north, with the Black Sea on the south and, it shares its boundaries with Romania, Moldova, Hungary and Slovakia on the west. Ukraine occupies a total area of 603,700 square kilometers, which is somewhat smaller than the size of Texas; however, Ukraine is the world's 44th largest country.
People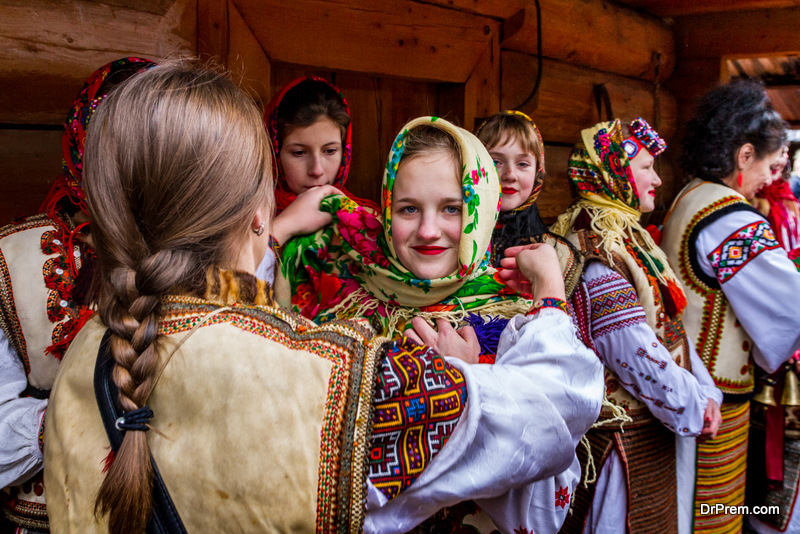 Ukrainians are fun loving people who actively participate in various forms of traditional dances and games to exhibit their culture. Many of these dance forms and games owe their origin to the rural villages of Cossack where one could trace some of the oldest and ancient forms of dances. The Constitution of Ukraine applies the term 'Ukrainians' to all its citizens, who have Belarusians and Russians as their closest relatives. The Rusyns is yet another closely related group.
Events 
Ukrainians take pride in their heritage and performing multi-cultural celebrations, which they keep celebrating all round the year. Sorochyntsi Fair or Sorochynsky Fair is a large fair held in the village of VelykiSorochyntsi near Poltava in the MyrhorodskyiRaion (district) of Ukraine.
The fair highlights traditional handicrafts, including Reshetilivka embroidery, rugs, Opishnya ceramics, and theatrical performances. Next, Eurofan takes place in Lviv, Ukraine, which focuses on developing friendship and respect between European fans and instituting sportsmanship spirit. Further, GOGOLFEST is yet another annual multidisciplinary international festival of contemporary art and cinema, which is held in Kiev (Kyiv), Ukraine.
Dedicated to the famous writer Nikolai Gogol, the festival highlights literature, theater, music, visual art and films. Humorina or Yumorina is another annual festival held in Odessa, Ukraine on and around the April Fools' Day since 1973.
Weather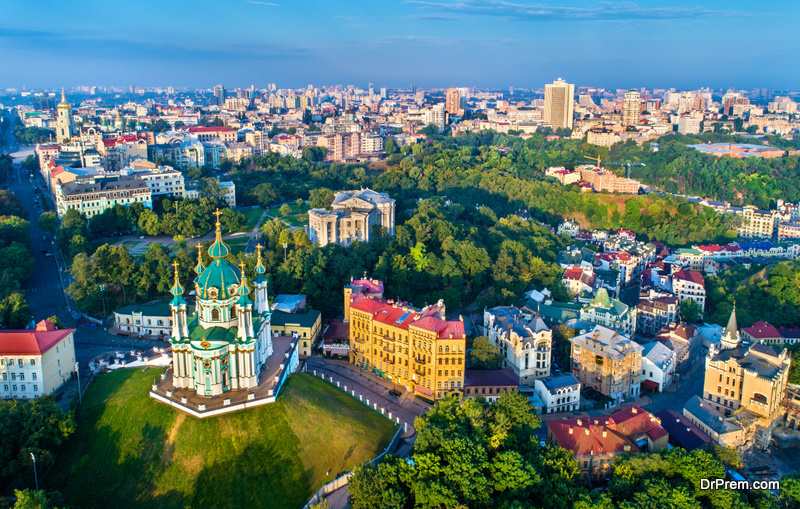 As discussed above, Ukraine has temperate continental climate; however, the Crimean coast flaunts a subtropical, humid climate. While the annual temperature in Northern Ukraine fluctuates from 5.5 °C (41.9 °F)–7 °C (44.6 °F), it ranges from 11 °C (51.8 °F)–13 °C (55.4 °F) in the South. Similarly, displaying similar disproportionate distribution, the Western Ukraine receives 47.2 in of annual precipitation; Crimea, however, receives around 15.7 in of precipitation.
Healthcare System 
The healthcare system in Ukraine resembles a similar system seen all around the Europe. The government-aided services are the backbone of the Ukrainian health system, which is free for citizens and long-term residents. The Government of Ukraine oversees all the health services and finances through governmental revenues.
The country also has a prevalent healthcare system with facilities and physicians that operate on a pay out-of-pocket system. Even though the price of healthcare in Ukraine is a fraction of what American or British patient pay, only the wealthy residents can afford to pay for treatments in the private facilities.
Quality of Healthcare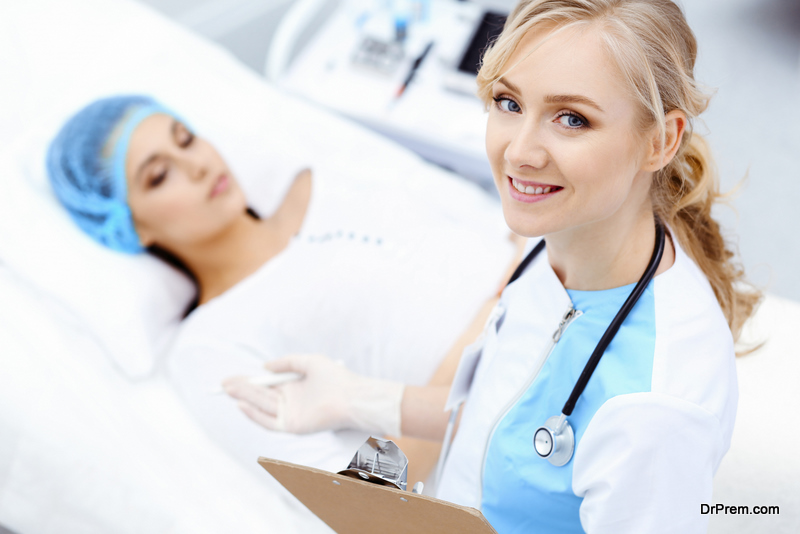 Public and private facilities in Ukraine display a clear distinction. Aside from private or semi-governmental health institutions, the governmental hospitals also provide similar healthcare facilities.
On the other hand, private centers are state-of-the-art facilities that house well-trained and experienced physicians. Considering the fact that there is shortage of health professionals in this region, most of the experienced physicians rather work in the private sector as they can earn more money.  This further contributes to a palpable disparity of quality between public and private sector.
Currently, Ukraine has only 1 JCI accredited hospital but it needs more to handle substantial medical travelers.  Challenges will be there as Ukraine has to cover miles to come up as an established global medical tourism hub. But with government encouragement and tireless efforts from UAMT, Ukraine's progress has succeeded in catching global attention.
UAMT hosts Medical Tourism and Wellness Tourism Masterclass in Kiev on October'21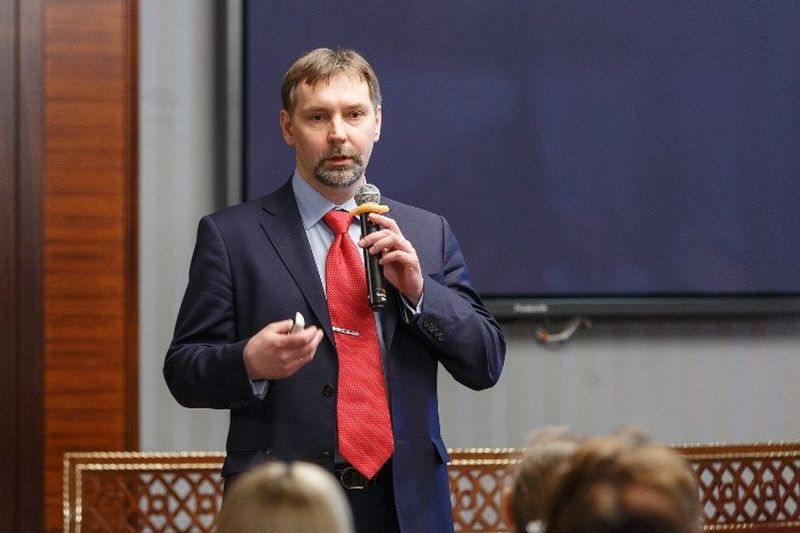 The recent Medical Tourism and Wellness Tourism masterclass in Kyiv organized by UAMT showed promising signs of reviving Ukraine's medical tourism industry after a prolonged pandemic-induced pause. Thanks to the brilliant efforts of Violetta Yanyshevskaya, Igor Torskyy, and other great members of UAMT, this post-pandemic in-person meet saw many industry leaders and experts chipping in with their realistic approaches to create a sustainable and resilient Medical and Wellness Tourism Market.
Led by Dr Prem Jagyasi, the renowned speaker and medical and wellness tourism consultant, the masterclass received a tremendous response. A veteran in this field, Dr Prem talked about vital factors and trends likely to dominate the future. He also discussed about unique startup and funding opportunities of medical tourism and wellness tourism given the massive pent-up demand already showing signs of exploding. The most surprising and pleasant event was the post-masterclass mindfulness session led by Dr Prem. Who can ever undermine the importance of mindfulness in tough times?