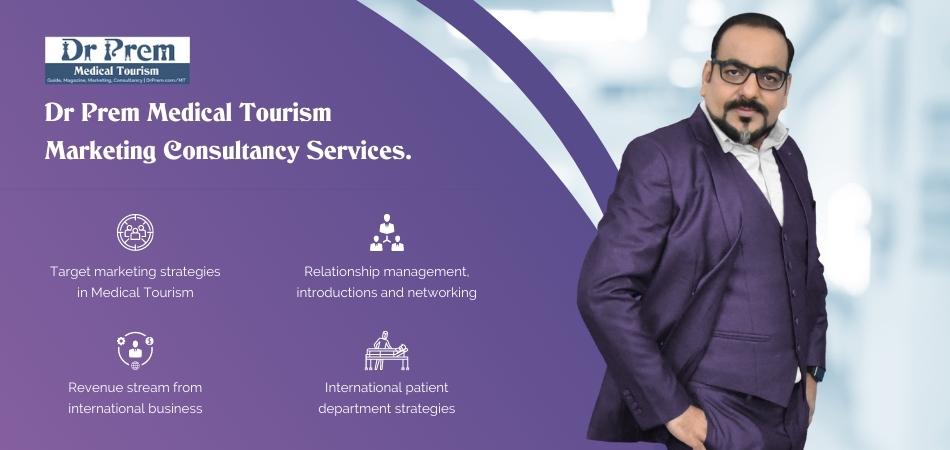 You have finalized your medical tourism venture and got your travel insurance. But is that all that you require? The objective of medical tourism is way different from pleasure tourism. It demands a special motivation to get some medical requirements fulfilled in a particular destination.
The treatments sought in medical tourism vary in complexities and costs. Some are quite expensive while some are not. Moreover, risk factors for the treatments sought beyond the border cannot be anticipated owing to a number of reasons.
Even if everything goes fine, the medical traveler's itinerary can be impacted in a number of ways. The doctor can advise for an extended stay depending on the patient's recuperation needs. Medical tourism, in most cases, is considered a comparatively high-risk avenue to save money. A patient recovering at a foreign land is more vulnerable to accidents, thefts and other similar risks. Nobody wants to get stuck in an unprecedented event arising from treatment procedure. A good medical tourism insurance plan can provide enough protection to patients in case of any mishap away from home.
In this medical tourism guide you will read about:
A Guide to Medical Tourism Insurance by Dr Prem – Importance, Types and Things to consider
Travel insurance policy inadequate to cover medical tourism: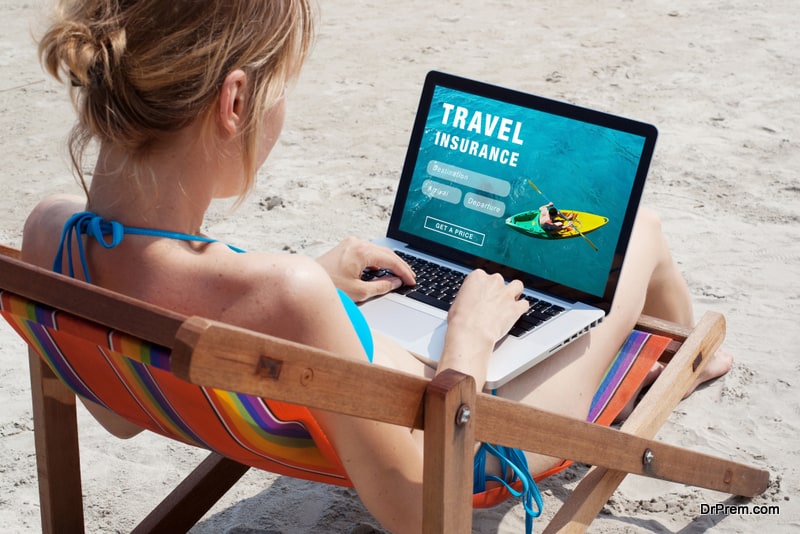 A travel insurance will not cover you fully in case you develop certain complications from a medical treatment availed abroad. It would at best cover any unforeseen medical emergencies arising from travel like any disease or accident etc. These policies are of limited duration and do not cover any preexisting conditions.
For example, if your travel policy covers you for 2-3 years, any medical condition arising during this period will not be covered after the policy tenure is over. Though these policies cover for lost luggage, flight cancellation or missed travel connections but are not adequate in addressing the prime issues that possibly arise from medical tourism.
Medical tourism and the absence of health insurance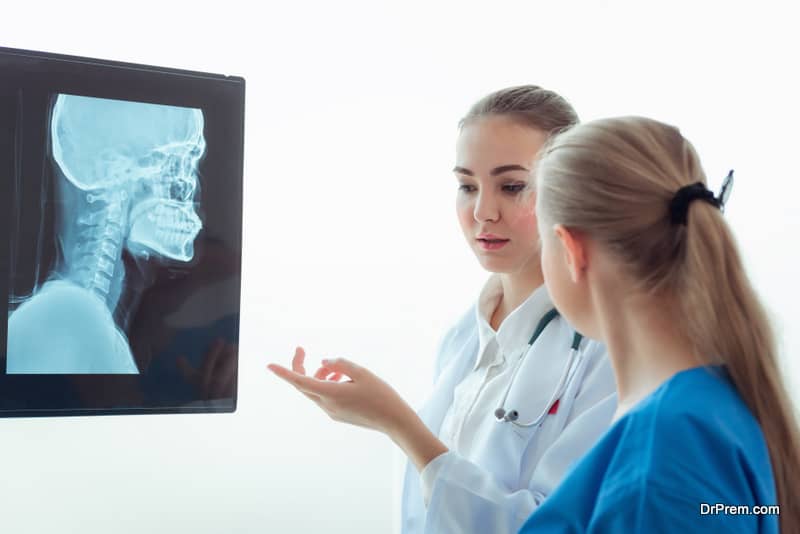 Medical tourism has been in existence from as far back as the 18th century where spa towns were considered as natural medical tourism destinations for the treatment of a variety of medical ailments. The trend has caught up to recent times with many patients opting to travel to overseas destinations for medical treatments. Hence, it would be possible to see a large number of patients traveling from the US and the UK, to emerging medical tourism destinations like India, Malaysia, and Thailand, which flourish in the medical tourism business due to excellence and affordability,  for their treatments/procedures.
Cost savings continue to be the major reasons why most patients opt for medical tourism. The concept appeals more to those who either don't have any insurance or are not properly covered. As such, medical tourism appears as a much more affordable option for the patients who find it easier to pay for the treatment and the travel on their own.
Most health insurance agencies offer cover within the borders of a country, but refrain from providing international coverage. In the days when the industry was just starting to take shape, a few insurance companies offered a so-called secret blanket that would enable patients get insurance for overseas medical procedures as well. However, as the industry started growing, more and more insurance agencies started rephrasing their policies to exclude international coverage for medical procedures, especially if the individual in question is traveling solely for medical treatment at an overseas facility. Many consider this as a logical move as no insurance company would want to pay coverage for someone who is already ill.
As a result, it would be possible to see only a select few insurance agencies that offer coverage for services offered outside a particular healthcare network or country. Patients wishing to go overseas for medical treatment can check with their respective insurance agencies to see if they could get international coverage.Even if the expenses of the trip were less enough for the medical tourist to bear on his/her own, it is wise to contact the insurance agency about possible international coverage in order to handle unforeseen emergencies. They could also ask their medical tourism facilitator for guidance on medical tourism insurance, as these operators and companies are supposed to help them in myriad issues.
There is also the case of certain medical procedures not being covered by the insurance policies. Hence, medical tourists opting for treatment at an overseas facility would need to check with their respective insurance agencies to see if they can be covered for these procedures.
It would also be possible to buy health insurance in the medical tourism destination that you choose. While these policies would claim to provide coverage, they would give you very limited rights for reimbursements in case of any damage. Hence, these overseas insurance agencies cannot be trusted completely. A good medical tourism facilitator can guide patients and inform about trustworthy insurance companies.
Why you need international medical insurance while on medical tourism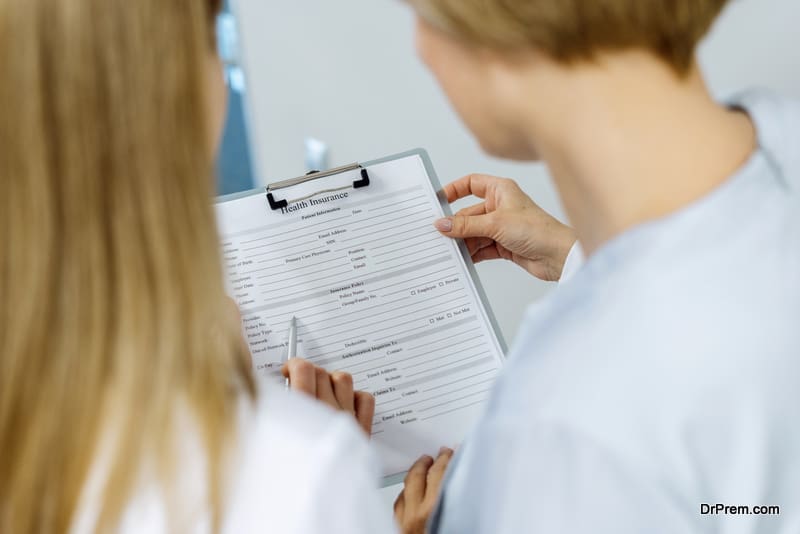 International medical insurance has become an important aspect of medical tourism. Various types of medical insurance products especially aim medical tourists from developed nations. In contrast to this, some insurance products are offered directly by the medical facilities where the patients are registered. The medical tourism companies can also provide these. Basically, these products ensure to cover certain risks or specific requirements of people traveling to foreign countries for medical treatments.
When you take a regular travel insurance policy as a medical tourist, you would generally not find any special cover for your medical or dental treatment overseas. There is no reimbursement for the cost of your planned surgery or treatment. However, international medical insurance differs from normal insurance in the sense that it is specially designed for the needs of medical travelers. It also offers coverage for a variety of medical treatments taken abroad. While the reality of international medical insurance is that it is mostly available to expatriates and for unexpected treatments overseas. If one is seeking out insurance for a planned or expected event, no insurance provider is ready to cover the risk.
Even those policies, which assure you of the coverage of your treatment in any country and exclude elective treatments, are just offering you a regular medical insurance. Just a few international medical insurance providers cover your risk anywhere around the world. The other providers are confining your treatment to limited places and in just some particular specified medical facilities. However, these reputed insurance providers offer expensive solutions to cover your treatment risks. Even after paying a large sum of money to these international medical insurance providers, you do not have any legal rights in case anything goes wrong.
Thus, it is simply for the sake of covering your unexpected risks that you require international medical insurance while going on medical tourism regarding a complicated surgery or treatment. You at least have something to depend on. In case you are not covered and something risky costs you a lot, you would regret not taking an international medical insurance. While there is lower risk involved in a simple or regular treatment, it increases with the increasing complexity of your surgery or treatment. The only and limited option available is this international medical insurance. It is ultimately your choice to take the risk or to get it insured to handle the probability of facing that risk.
Difficulty in putting claims without medical tourism insurance:
Even if you plan for a minor dental work or a cosmetic surgery as a small part of a long vacation, it would be difficult for you to claim this with your travel insurance. You may develop certain infections, which is not unlikely and that would shoot your medical cost. Will you be able to place this claim? It would be natural for the insurer to perceive that it has been pre-planned and is not accidental. They would make you prove it, which is not quite easy.
Health insurance often does not cover medical tourism: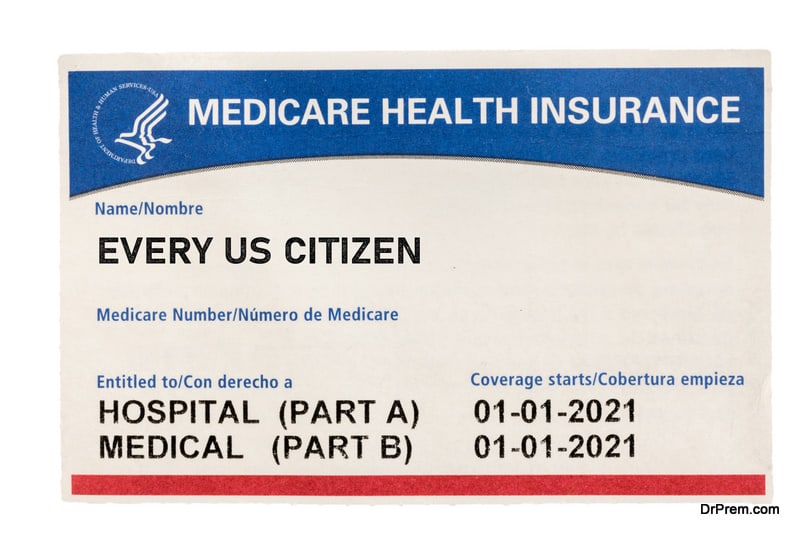 Generally, health insurance providers are averse to cover medical tourism for obvious reasons though the scenario is changing slowly. The US citizens over 65 years of age covered under Medicare are not covered for foreign medical treatment.
Some emergency foreign medical aid is provided but that is only limited to 60 days of abroad stay giving a cover of $50,000. What if the patient is required to stay beyond that period? Overseas medical cost may be reasonably low but a number of unprecedented events can skyrocket the cost.
Where medical tourism insurance is unique?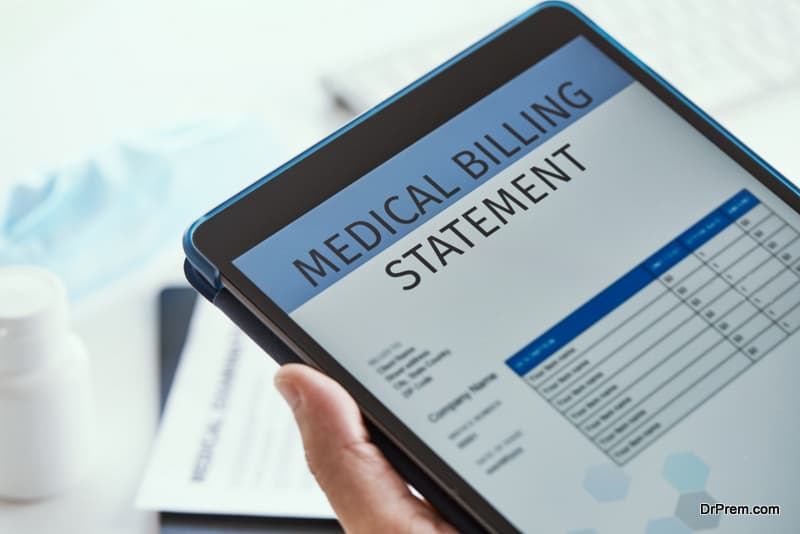 In medical tourism, most of the tourists have either paid full or a part of their treatments to be done abroad. In case of any post-treatment complication or cancellation of the trip due to any unforeseen events, medical tourism insurance would help in recovering the cost and prevent additional out-of-the-pocket medical expenses.
The tenure of these policies may vary from 6 -12 months or more. Many insurance policies keep you covered not only in the host country but also back at home till the tenure of the insurance.
Many insurance providers are partnered with top class medical facilities worldwide that almost ensure a hassle-free medical tourism journey for the patients with the least risk of complications.
If there is any special requirement from the patient, medical tourism insurance providers can create customized solutions fulfilling the specifications asked for. They may also cover regular travel accidents not related to medical tourism.
A good medical tourism insurance coverage, therefore, would ensure that the patient receives outstanding medical care at a reasonable cost while remaining protected from possible complications.
Under which conditions should you consider medical tourism insurance?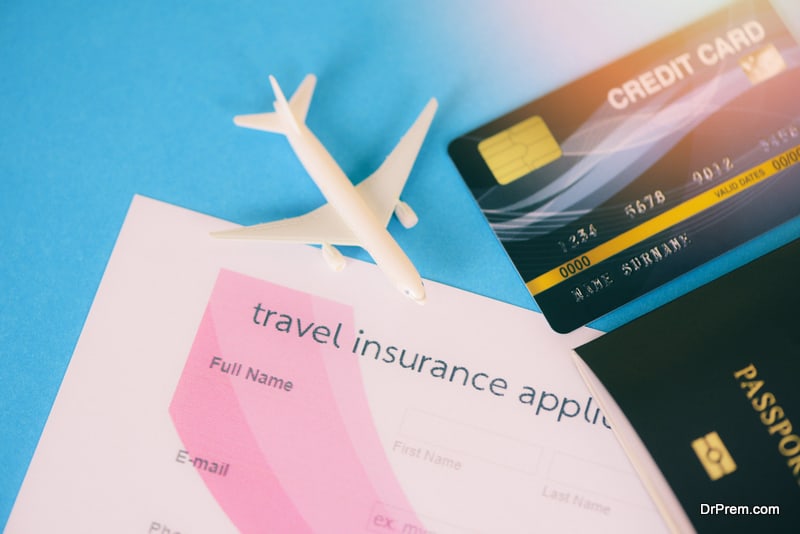 You have paid for your medical treatments and need cover for post-treatment complications in case they arise.
You have paid for your trip like flight and accommodation and need cover in case the trip gets canceled for a reason covered in the policy.
You need cover for evacuation in case a situation for evacuation to other facility arises.
You need cover for any other medical exigency not related to the treatment considered in the medical tourism package.
Additional benefits of medical tourism insurance: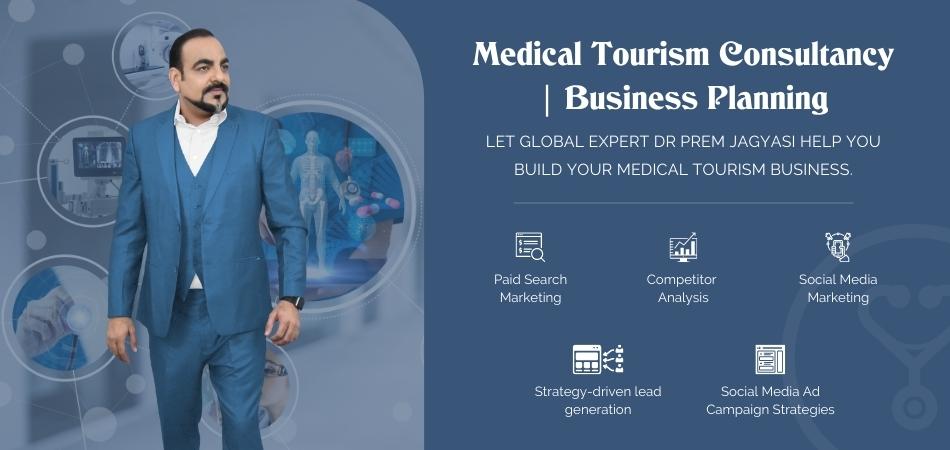 A medical tourism insurance coverage includes almost every feature of typical travel insurance along with its exclusive offerings. Additional benefits include:
Flight accident coverage for the covered trip.
Coverage for lost luggage, missed flights, travel delays etc.
It may also provide coverage for:
Travel companions accompanying the insurer traveling for medical treatment.
Liability especially for employers and facilitators which can arise from the implementation of medical tourism.
Accidental death and dismemberment.
One should not mix up with health insurance and medical tourism insurance. The latter does not provide any cover for the medical treatment that the patient is willing to take abroad but covers if any complication and mishap arise from the medical tourism plan covered.
Things to note while buying a medical tourism insurance plan: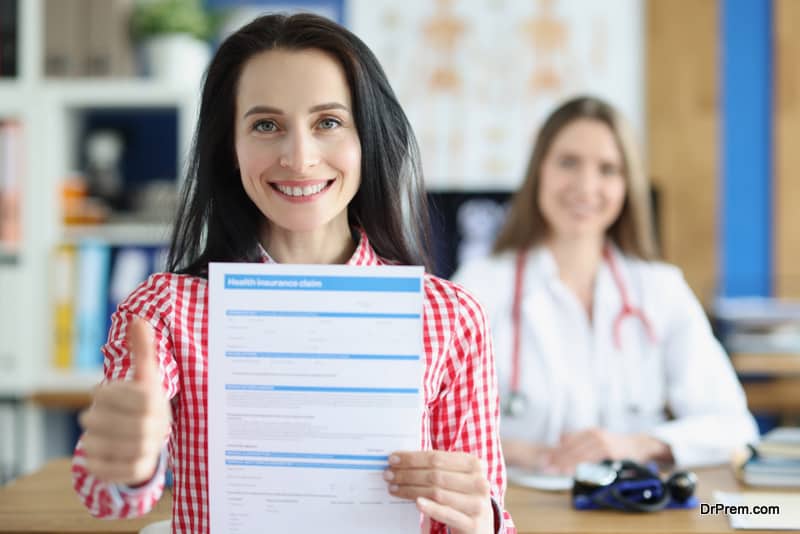 Note down your requirements and budget and compare the plans offered by different providers before making the selection.
Check the coverage benefits and tenure.
You can make the best use of the free look period (a certain time span the providers offer for you to review the plan).You can ask for specific changes in the policy or cancel it for the refund, which is accompanied by a minimal charge.
Check the customer feedback and testimonials regarding quick settlement of claims.
Medical tourism complication insurance, another burgeoning industry on the heels of medical tourism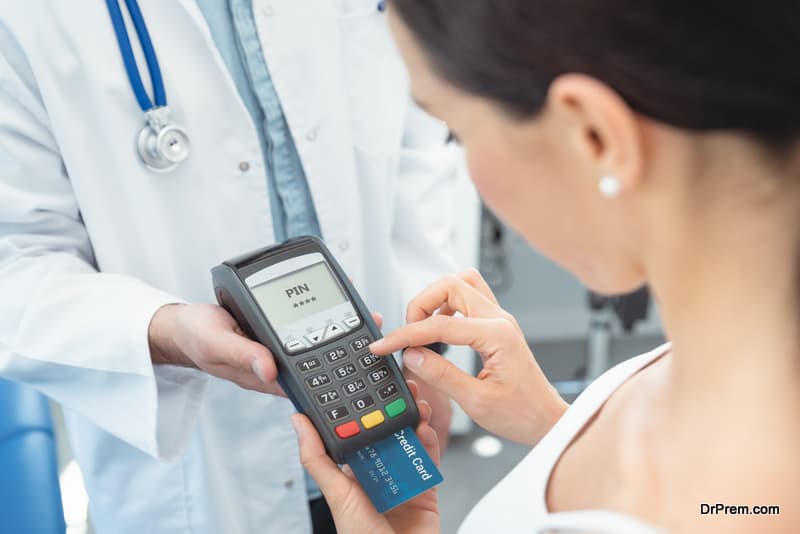 Moreover, as we mentioned before, travel insurance doesn't help a medical tourist moving abroad for healthcare solutions. A number of travel insurance schemes specifically state that if the purpose of the trip is for seeking medical treatment abroad, the insurance coverage promised as per terms and conditions of the agreement will be treated as null and void.
So for medical tourists, it becomes imperative to go for a medical tourism complication insurance package altogether that will take care of any unforeseen expenses arising while you make the trip. Things going out of what was initially planned for a medical trip abroad could upset your budget and fall heavy on your wallet.
Should you go for medical tourism complication insurance?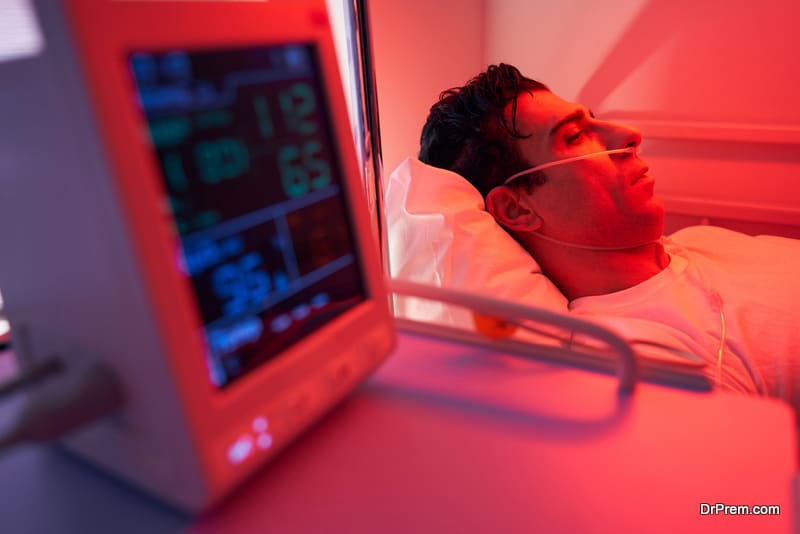 Every trip that a tourist makes getting a healthcare solution in a foreign country doesn't necessarily land him in a soup for things going wrong and expenses overshooting his budget. However, it is prudent to be prepared in case some unexpected events happen and you find yourself deep in trouble trapped in a financial mess.
What is covered in it?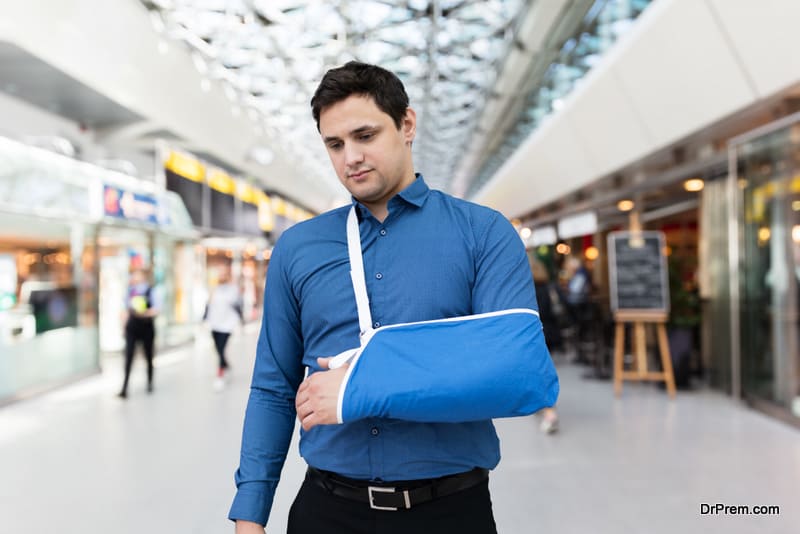 Medical complication insurance is a specifically designed insurance scheme to give financial insulation to those traveling abroad for medical treatment. It is commonly known as Medical tourism insurance and it can be very broad in scope and coverage, encompassing a number of choices.
The Medical procedures complications insurance has the following features:
Coverage for a specific procedure abroad
Traveling companion Coverage.
Trip cancellation, disruption and delay coverage associated with a medical trip abroad
A follow up benefit period extending up to 6 months starting from the date of first treatment.
Medical tourism insurance may also cover features related to trip detention and delays including:
Flight costs including extra fees for route changes.
Charges for an unplanned hotel stay required in an exigency.
Other costs linked with travel delays in the process.
Financial loss resulting from damaged or lost luggage.
Medical coverage that will take care of any ailments and injuries during travel.
Medical evacuation.
Assistance required during travel.
Replenishments of deposits kept against medical procedures that were subsequently lost.
Coverage for taking care of any continued complications encountered after the patient has come back home from medical trip abroad.
Coverage for treatment costs arising from extra healthcare services received which were not initially conceived.
Coverage for costs incurred arising from extended stay owing to medical complications.
• Rental car coverage.
• Coverage for taking care of accidents faced during a medical trip abroad.
A medical procedure planned abroad has inherent risks because a lot of elements need to be factored in which you possibly cannot foresee and over which you have little or no control. However, this risk can be minimized and exactly here where medical tourism complication insurance walks in.
Issues generally do not arise but with so many uncontrollable factors creeping in with an unpredictable tomorrow that you cannot forecast, problems do arise. Once they hit you below the belt, you are done for unless you have an additional insurance coverage as a shield.
Avoid turning gains into losses: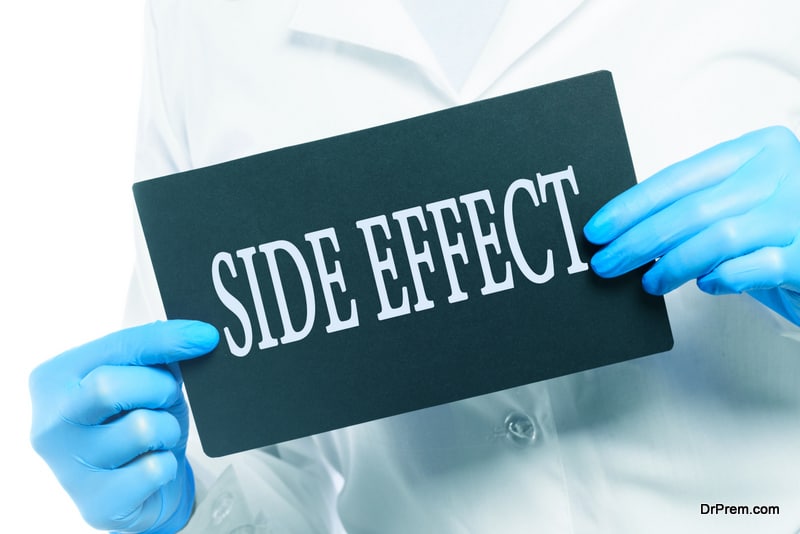 There is a rising trend among patients from affluent countries like the US, Canada and UK to seek medical treatment in countries where healthcare expenses are far too cheap compared to costs in domestic clinics.
Unless these trips are covered by suitable medical procedures complications insurance what is gained abroad in financial terms opting for inexpensive but quality clinics, may be lost owing to unexpected financial losses in a non-covered trip.
A rising number of patients from the Western world book beds in countries like Thailand, Malaysia, Singapore and India. These are prepaid medical trips abroad vulnerable to entire money being lost in case complications affect the trips in an adverse way. The trip needs to be canceled. Medical complications insurance package comes to their rescue in such cases.
They help get refund of the lost money and keep unexpected high medical expenses at bay.
Medical tourists in the quest for healthcare solutions in a foreign country primarily aim financial gains. Therefore, it becomes mandatory to safeguard their prepaid costs through a well-covered insurance policy.
Medical travel insurance costs depend on a lot of factors like:
The selection of medical complications benefits.
Expenses for prepaid medical treatment.
The overall trip expenses.
Overview of medical tourism complication insurance cost: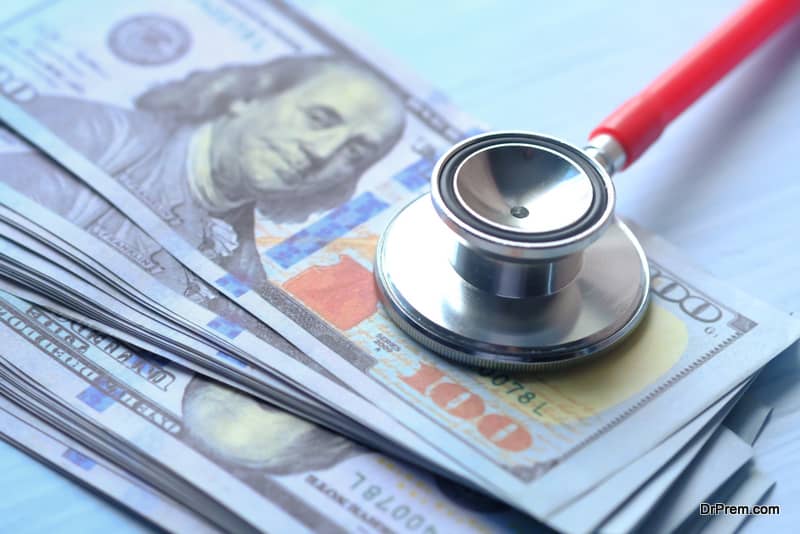 Let's take an average view of what a medical complications insurance coverage cost would look like:
For a total trip cost ranging between USD 4500 to USD 5000
With a scheduled medical treatment costs falling between USD 2500 to USD 5000
With a peak medical complications hitting around USD 10000.
The insurance premium works out to roughly around USD 466. Whatever be the cost of medical complications insurance premium it is always advisable to go for it. You never know the scale of misfortune striking you in future. It could be enormous both in terms of money and precious time being lost.  It is wise to be prepared well ahead.
Medicare extended to medical tourism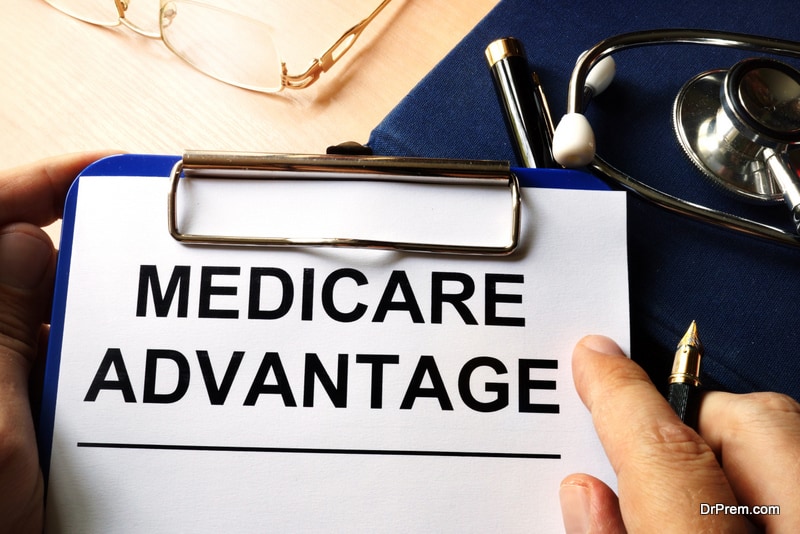 Despite the various health care facilities available at most of the American states and cities, there are only a very few health insurance companies that provide the customers access to service in other countries like Mexico. Same is the case with Medicare, which is a social insurance program run by the government that is meant to benefit 54 million Americans of the age 65 years and above. The program requires tax payers in the United States to spend $ 508 billion which is 21 percent of the total national spending, or 16 percent of the federal budget.
Many patients are reported to get their treatments done at Mexico or other parts south of the border where the cost is extremely low and they consider treatment at the U.S as a waste of their time and money.
The higher cost and expensive treatments offered at the United States make trips to distant parts affordable and a less expensive alternative for the American patients. This extremely high cost has been the main reason behind the devastation of the American health care system. However, it is expected that the development of medical tourism can prove to be very useful in increasing the competition, reducing the costs and provide the customers with more treatment and health care options.
The Medical Tourism Association has been trying continuously to bring together the health care providers of the United States, insurance companies and overseas nations and hospitals, which would be very beneficial to the Americans to receive Medicare in their own as well as neighboring countries. The collaboration of Medical Tourism Association and Squire Sanders is an example of such partnership. The collaboration aims at determining the potential cost savings at treatments in other countries that are offering treatments similar to United States.
A report unveils that many of the Americans residing abroad have to travel back for serious illness that requires hospitalization or extended medical attention not just for receiving quality treatments at the country but for the simple reason that they need to utilize their Medicare coverage which is not available in other countries. This requires preventive health insurance coverage and doctor visits in Mexico as well other places to save the money of the people and improve their well-being.
Many number of people in America plan to retire abroad and hence it is important that the government makes proper decisions about the health care facilities and insurance quite well in advance.
US Insurance companies see the Indian advantage in medical tourism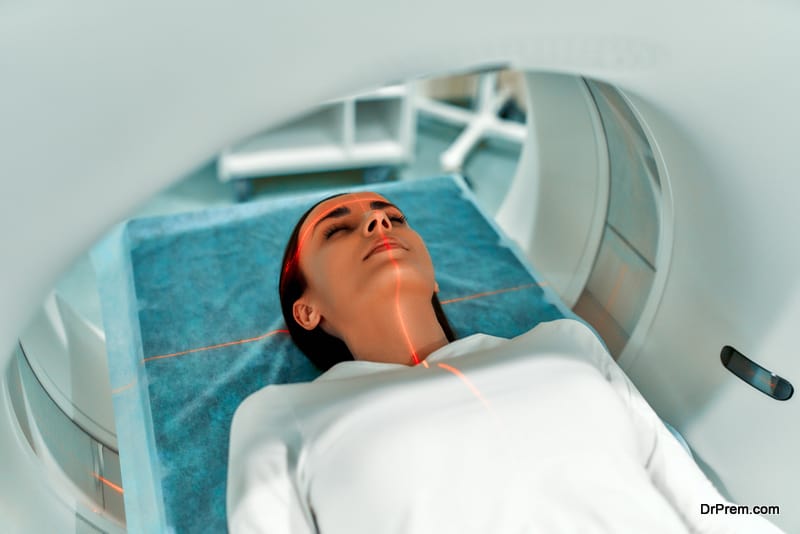 Medical tourism is on a global high and India is one of the most preferred medical tourism destinations. Therefore, it is bound to gather all the attention. India has been in global news many a times related to its top notch medical tourism facilities, however recently Indian medical tourism was in news for a slightly different reason. United States based insurance companies are eyeing India to cut down on medical costs, and to take advantage of the flow of medical tourists into the country.
Costs, savings, and quality care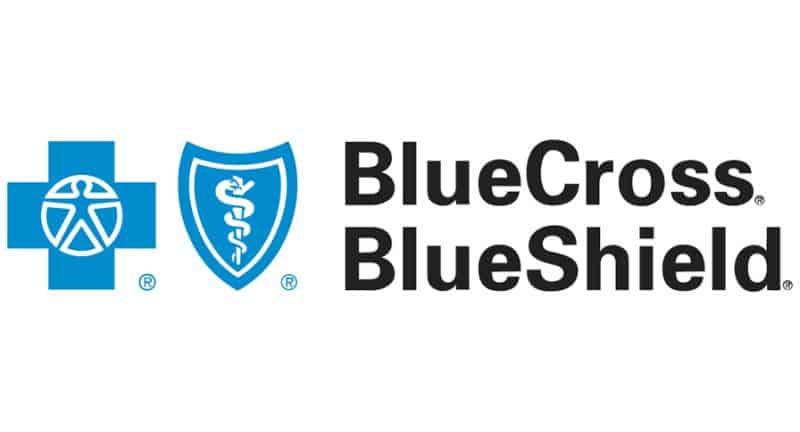 Image Source : seekvectorlogo.com
In order to cut costs, the US insurance companies are considering flying patients from USA to India. Actually, the patient rush from United States has always been on a high whenever it comes to statistics related to medical tourism industry in India.
Major insurance company Wellpoint the largest contributor in BluecrossBlueshield, has joined hands with Apollo Hospitals, India, to treat the US citizens at lower cost. India is thus the country that best suits their demands and requirements in fulfilling what they have pledged for the US citizens. Well Point and Apollo hospitals have tied up in treating medical tourists that come from US at a lower cost.
Apollo Hospitals is one of the largest hospital chains of India. This project was in discussion mode for around two years. This project is estimated to run for six to twelve months. WellPoint's website says it has around 35 million members, which makes its reach well over 10 percent of the US population. This project is one of the biggest such deals in the history of medical tourism industry.
Any hospital that treats US insured patients has to be JCI accredited. At present, India is home to 13 JCI certified hospitals and medical chains. Thus, India treats a fairly large number of medical tourists arriving from the United States. Medical tourism is a multibillion-dollar industry and tie-ups, and projects like these are bound to increase the figures even further.
Insured patients account for 70 – 75% of the US market, and this deal might open doors for more such deals and arrangements. This segment constitutes a potentially important revenue stream for Indian hospitals. There were also some inhibitions on the part of being treated in India and other developing nations.
So far, most of the medical tourists from the US are uninsured patients, but with tie ups like these at hand, the insured medical travelers are bound to travel in order to avail the services of India's medical services. The perception is changing globally and India is increasingly recognized as a suitable destination for medical care.
There are many reasons for India being such a cost effective medical tourism country. These are:
Major Hubs and small clinics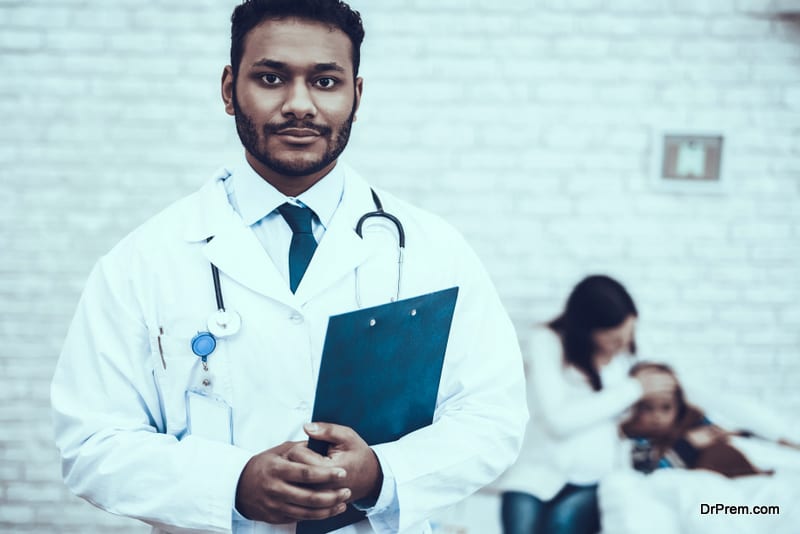 To reach large number of masses Indian hospitals found the trick to suit the needs of people at best. They create hubs in major metro areas and open smaller clinics in more rural areas, which treat minor injuries by themselves, and send patients to the main hospital when required.
Task Shifting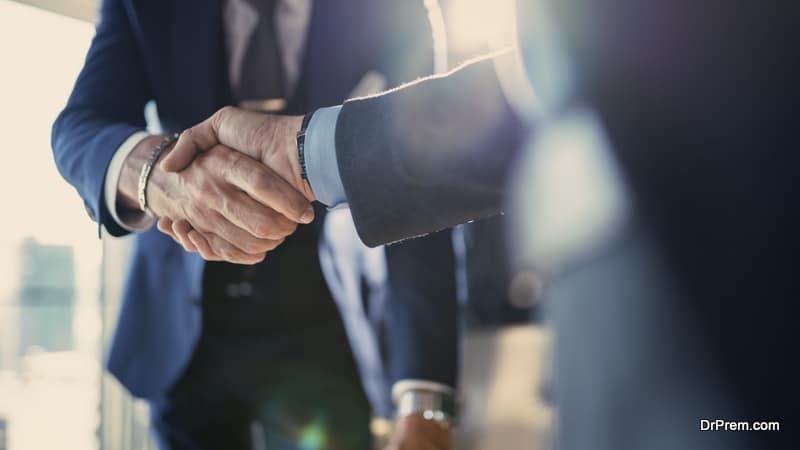 Indian hospitals transfer the responsibility for routine tasks to lower skilled workers, leaving the experts to handle the most complicated procedures.
These effective techniques are the reason behind India's cost effectiveness in medical tourism.
India sees a lot of patient rush from the USA, the major reason being the cost effectiveness in the medical procedures. This helped in creating a major tie up between the Apollo Hospitals and WellPoint in order to treat US citizens at lower costs, making it a win-win situation for everyone.