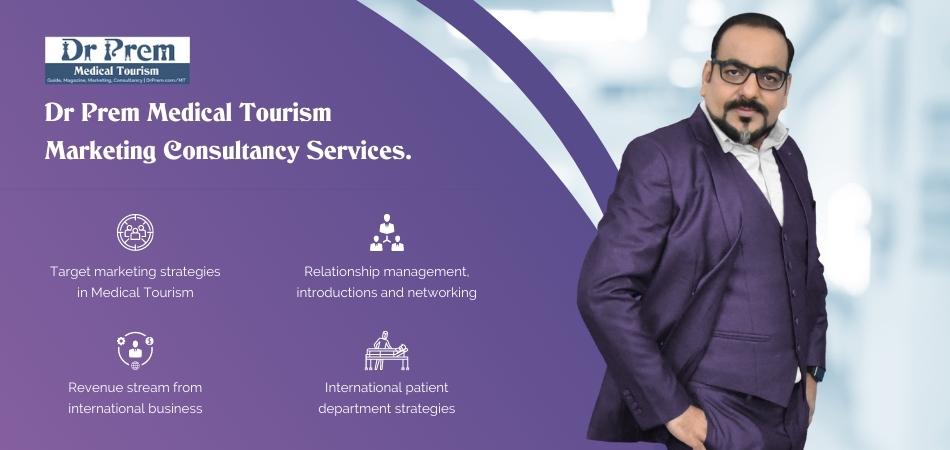 Medical tourism is fast gaining popularity. The new trend is that more and more people from western countries are opting for their treatment abroad. The reasons can be many. There is a rise in the cost of medical treatment in US along with the deterioration of services, especially after care service. The long waiting list at medical centers also increases the misery of the patients. In the recent times, more and more hospitals throughout the world, many outside Europe and the US, are giving excellent treatment, and facilities. A medical traveler should do proper research before going for treatment to some other countries, as the chances for being duped are many. You should consider the services of experienced practitioner after thorough research. In order to help medical tourists make informed and smart decision, here is a list of best hospitals for medical tourists:
Guide to Hospitals Most Preferred by Medical Tourists – Destination, Facilities, Amenities and Other Outstanding Features
1. Prince Court Medical Centre, Kuala Lumpur, Malaysia

Prince Court Medical Centre has a sophisticated burn unit, and provides excellent surgery options. Here not only the patient get gets best medical care, but patient comfort is also taken care of. It boasts of a world standard In Vitro Fertility unit with a multi fetal monitoring system. A senior manager has been appointed to oversee medical tourists, so the stay of overseas patients remains hassle free. The hospital is continuously striving for better quality of service and safety.
2. Asklepios Klinik Barmbek, Hamburg, Germany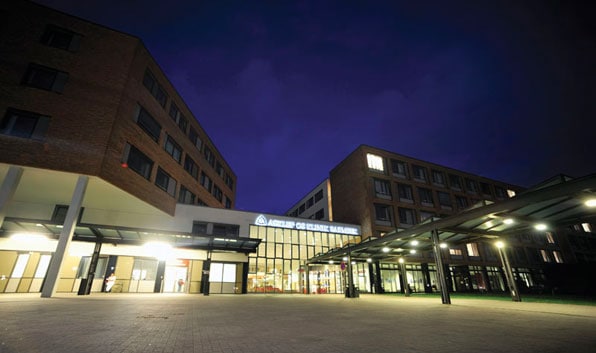 Asklepios Klinik Barmbek has a well-qualified and dedicated medical staff, and provides wide range of medical treatments. Special focus is given to emergencies and complex diseases. Here too a medical tourism manager looks after the medical tourists. Extra effort is taken to meet the needs of patients from other countries. The hospital collaborates with German innovative medical technology companies, and is of special value for treatments that are beyond the scope of local medical practitioners at home.
3. Clemenceau Medical Center, Beirut, Lebanon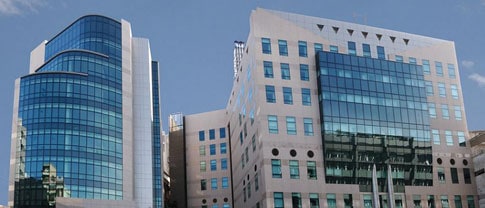 Clemenceau Medical Center is fully equipped with modern and advanced equipment, and offers the most innovative treatments to the patients. It has ties with John Hopkins Hospital in Baltimore. It has all the specialty branches, and provides film-less digital medical therapy. Apart from first class medical treatment, the patient here enjoys excellent service in five star hotel ambiences, and best environment to relax. The patient receives friendly service.
4. Fortis Hospital, Bangalore, India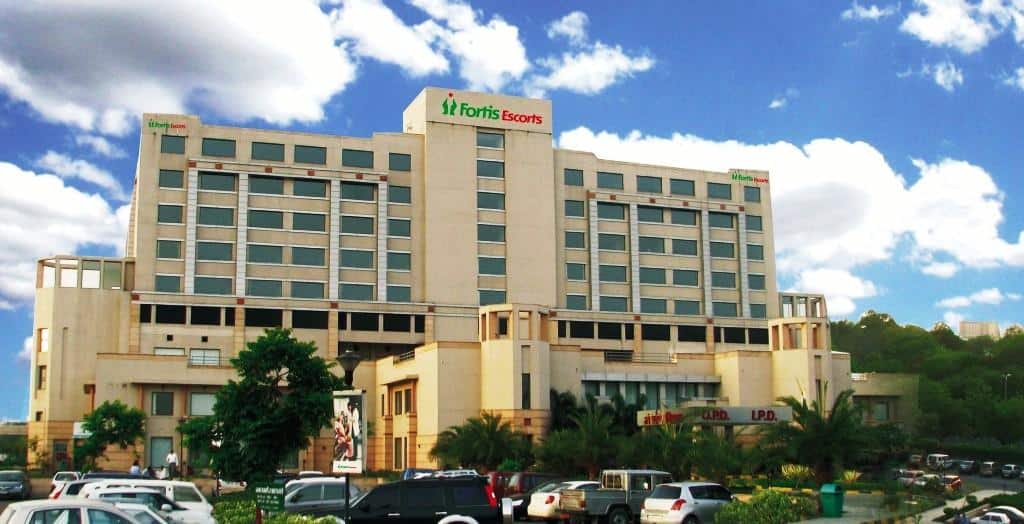 Fortis Hospital in Bangalore is multi-specialty, JCI certified and NABH accredited hospital. The hospital offers services for cardiology, urology, orthopedics, etc. it provides excellent surgery options for orthopedic procedures such as hip resurfacing and replacement. It has state of the art emergency response, and provides compassionate patient care. For the convenience of patients, its doctors often conduct OPDs in various countries. The hospital is sensitive to patient's family, language, culture and religion. It has competitive financial structure and works closely with many medical travel agents.
5. Wooridul Spine Hospital, Seoul, Korea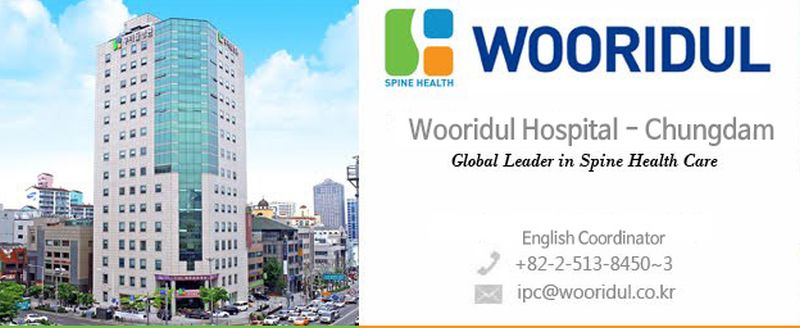 Image Source : wooridulgangnam.blogspot
It is one of the best hospitals in world in spinal care. It uses minimal invasive spine surgery methods. The hospital has state of the art imaging and diagnostic equipment to help the doctors in diagnosis and treatment.  It has joint venture with many hospitals in Asia and Europe. The medical staff here keeps on innovating and continuously comes up with better treatment techniques and procedures. It believes in the maxim that no spine disease is incurable, and the doctors and staff treat the patient with love and care.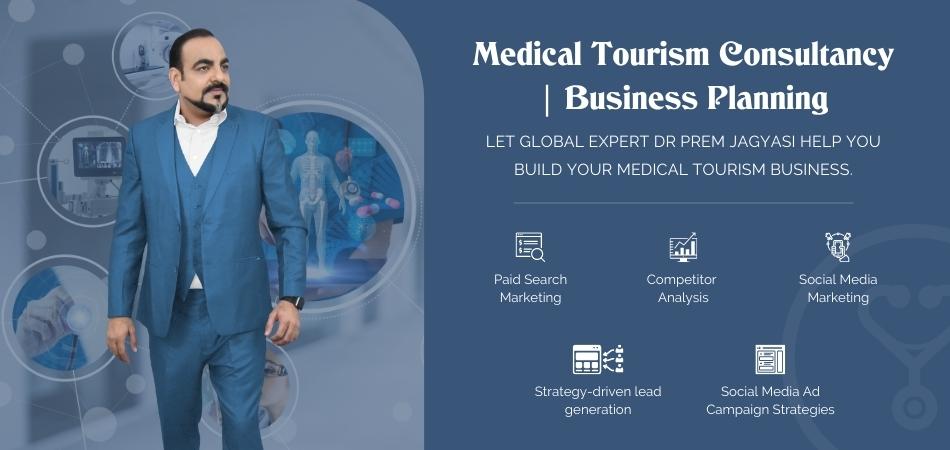 6. Bumrungrad International, Bangkok, Thailand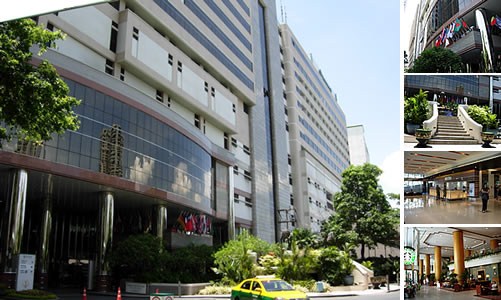 This JCI accredited hospital, with internationally trained doctors, is well known for medical tourists. It is taking foreign patients since last 20 years. The largest hospital of Southeast Asia, offers state of the art diagnostic, therapeutic and intensive care facility to the patients. The medical coordination office of the hospital provided with the interpreters, understand and serve the need of international patients. With its focus on technology, it is a model for other international hospitals.
7. Anadolu Medical Center, Istanbul, Turkey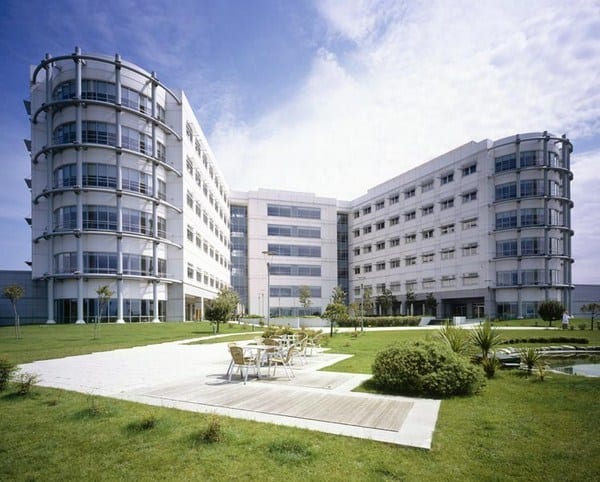 Anadolu Medical center is affiliated with Johns Hopkins Medicine, and is JCI accredited. Patient gets integrated services under one roof. It offers a very high standard of medical care to the patients, and understands their needs. It uses innovative technology for advanced treatment, and accurate diagnosis. The hospital has international focus and most doctors and nurses here are multilingual. It has a good support system for international medical travelers.
8. Loewenstein Rehabilitation Hospital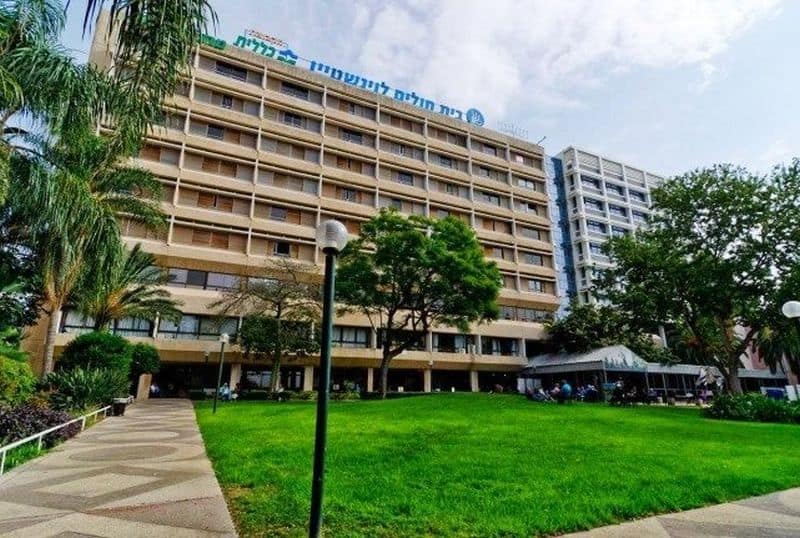 Image Source : mediglobus.com
With the growing demand of rehabilitation therapies among medical tourists, destinations are setting up specialized rehabilitation centers with integrated clinical and wellness programs.  Loewenstein Rehabilitation Hospital stands as one of the highly-famed rehab centers having global rehabilitation medicine experts and innovators on board. Multidisciplinary teams comprising of skilled professionals work with the patients and their families to successfully meet special health and wellness objectives by restoring the patient's functional capabilities enabling him/her to be socially participative.
9. The Specialty Hospital, Jordan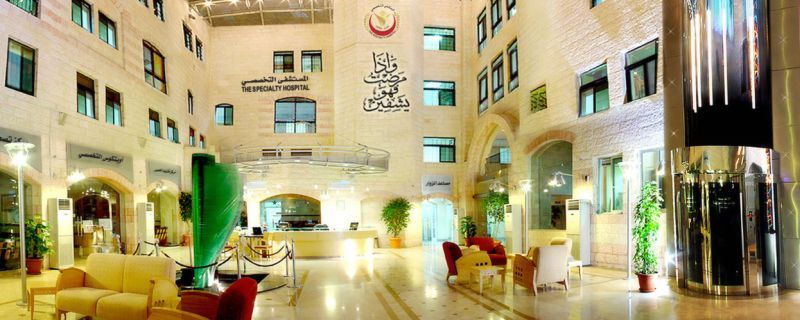 Image Source : specialty-hospital.com
The Specialty Hospital, Jordan deserves lots of credit for the country's popularity in global medical tourism especially in the MENA region.  Ever since its opening under the Royal Patronage in 1993, the hospital takes pride in serving over 4.6 million patients from Jordan and 83 other countries. Nearly 40% of hospital admissions are from other nations. The incredible international patient department takes care of everything from travel to treatment that a foreign patient has to undergo according to his/her needs offering a superb patient experience.
10. Samitivej Hospital, Thailand

Image Source : samitivej.co.th
Samitivej Hospital has won the hearts of global medical tourists with its patient-first attitude. It successfully caters to the demanding expatriate community residing in Thailand.  Significant renovations since last couple of years have helped this hospital overcome the shadow of big brothers and create an identity of its own. The hospital with 275 beds, 400 plus medical specialists, a robust multilingual workforce and a long track record of superb care has emerged as one of the most trusted medical tourism destinations among global medical travelers.
11. Upper River Valley Hospital, Canada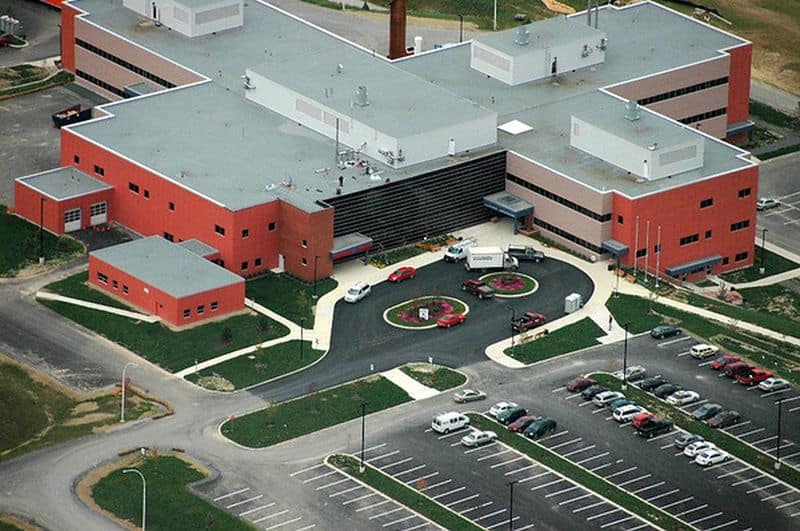 Image Source : hcr-moves.com
Located in New Brunswick, the Upper River Valley Hospital is the first LEED certified building in the region. In addition to stopping the usage of paper completely via a paperless patient management system, this enables one to easily access patient data from even remote locations, thus speeding the delivery of care even across boundaries.
12. Ramkhamhaeng Hospital, Thailand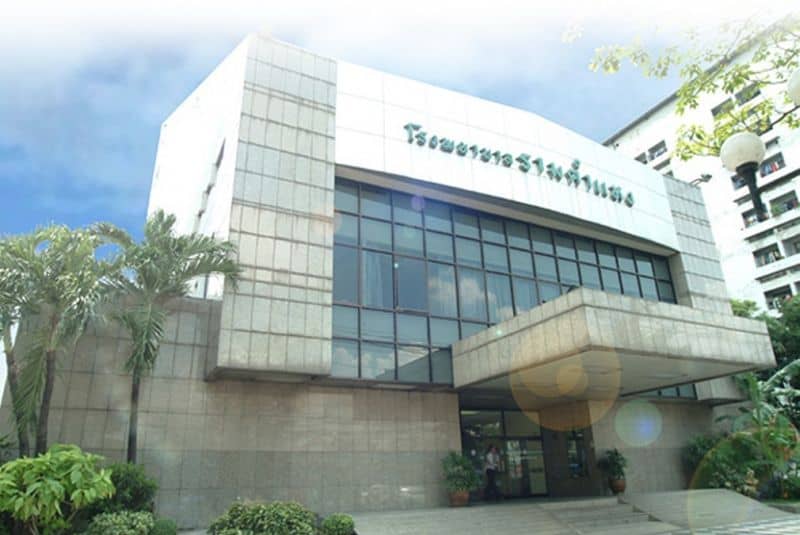 Image Source : ram-hosp.co.th
Situated in Bangkok, the Ramkhamhaeng Hospital is a top notch private healthcare facility which specializes in the latest noninvasive scan for diagnosing heart disease, 64 slice CT scanning. Everything in the hospital is high tech from the bar coded identity cards to paperless medical documents and prescriptions.
13. Wattanosoth Cancer Hospital, Thailand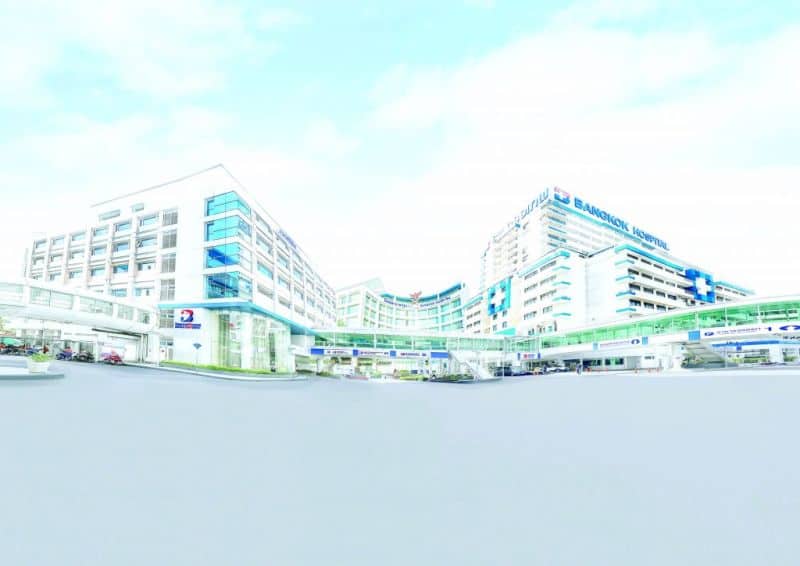 Image Source : bdms.co.th
Located in Bangkok, the Wattanosoth Cancer Hospital is world renowned for utilizing high end gamma knife radiosurgery to diagnose and treat brain tumors. The hospital has gained an unmatched reputation for being one of few medical tourism hospitals that houses the best in medical technology and services.
14. Gleneagles Medical Center, Singapore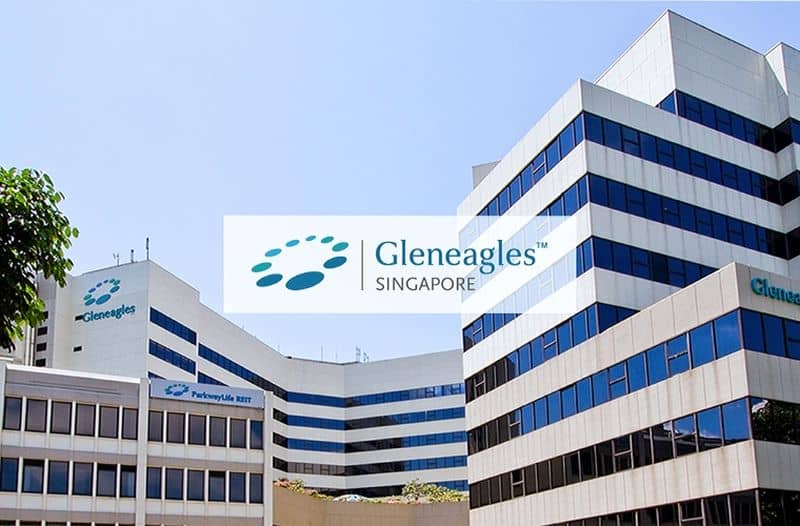 Image Source : cdn.buttercms.com
Located in Tanglin, the Gleneagles Medical Center in Singapore boasts of housing advanced imaging technology and robotics for myriad treatments and procedures. The center is also known far and wide for its exemplary cardiac care services as well as complex liver transplants.
15. El Camino Hospital, U.S.A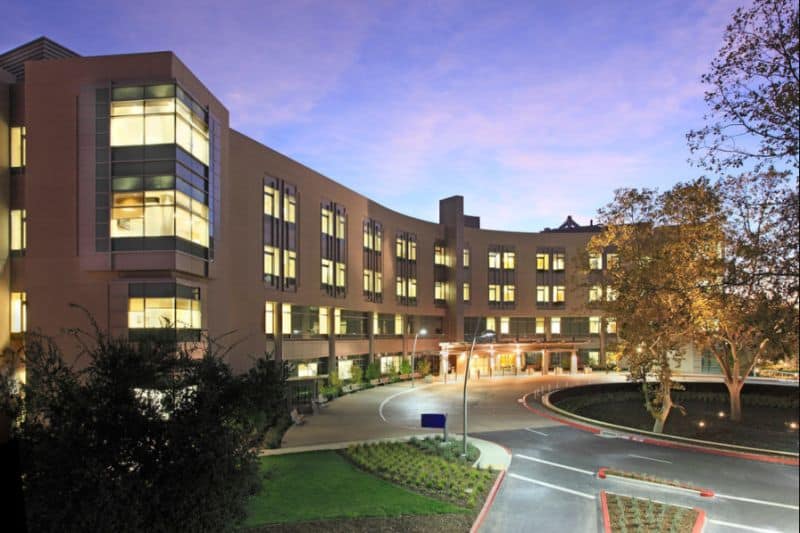 Image Source : images.squarespace-cdn.com/
Located in California, the El Camino Hospital enjoys a partnership with a research based cancer treatment firm Nucletron. The hospital offers the most advanced brachytherapy technology in the U.S., which involves a new radiation approach to get rid of cancer cells without harming the surrounding healthy cells, thus reducing downtime and recovery time considerably.