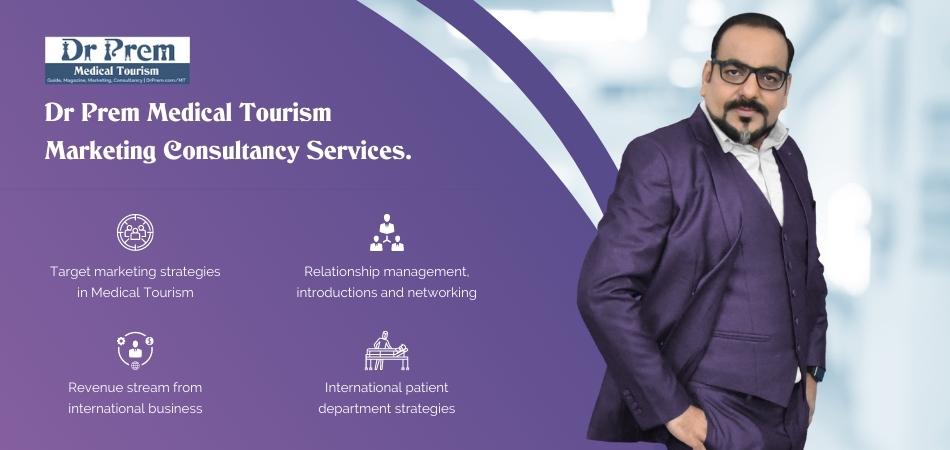 Funding in medical tourism businesses has picked up as the market emerges fresh with unique propositions. The need for medical tourism did not go away buthas become even more intense driven by many factors. The mood is upbeat. If you are planning to ramp up your existing business or launch a new one, you cannot get a better time to look for funding.
In this medical tourism guide, we will discuss about the emerging opportunities in medical tourism business, great funding options and how you can draw the investors' attention. You can reach out to World's Leading and Most Awarded #1 Medical Tourism Consultancy & Marketing Firm for actionable guidance.
Here, you will read about:
A Complete Guide on how to get funding for your Medical Tourism Business– Opportunities, Trends, Planning, and Vital Tips
Tremendous potential in Medical tourism business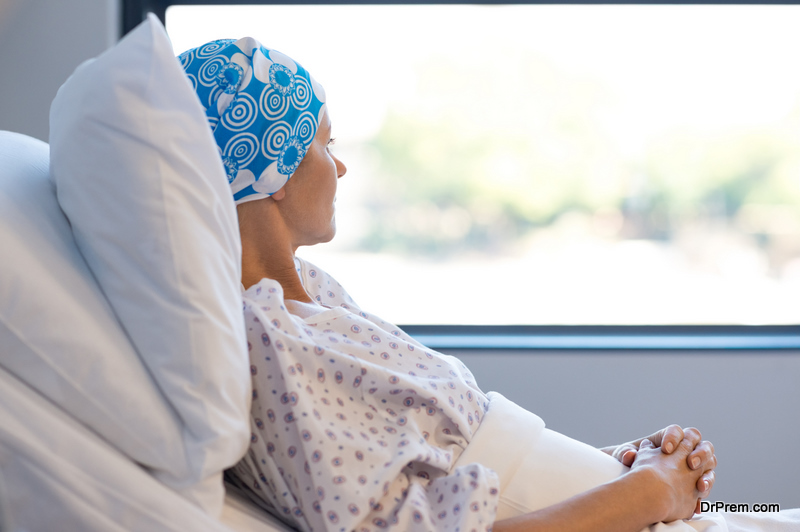 If you are looking to set up a unique startup, the following facts and figures will help you create a vision about the tremendous business potential in this sector.
Post-pandemic, the pent-up demand for beyond the border healthcare services is unimaginable.38% of global cancer surgeries got cancelled.
Millions of patients are waiting for surgeries since the last 2 years, and clearing this massive backlog cannot happen overnight.
Patient waiting times are likely to worsen in some countries.
Not only dental treatments and cosmetic surgeries, a Bloomberg report says, startups expect treatments in critical illness to account for 80% of medical tourism business in the next few years.
In 2016, nearly 14 million people spent $68 billion on medical tourism reports PwC.
Foreign patients nearly spend $6000 per trip accounting for a cumulative spending of up to $72 billion.
Medical tourists are likely to opt for more wellness activities in selected destinations as a part of their recovery program.
Last but not the least, complexities in medical tourism have multiplied than one can think of. And here lies opportunities for medical tourism business startups.
Medical tourism is something more than treatment and tourism
The entire journey of medical tourists is not only about getting the treatment done and healing but also a lot more. They also look for full mind-body rejuvenation so that they can lead quality life when back home. Their journey covers a long chain of touchpoints which if not taken careof create painful experience for patients. There has been a persistent gap in quality service offerings which just got widened after the pandemic. There is a dire need to fill this gap with right solutions.
Redundant medical tourism business models don't work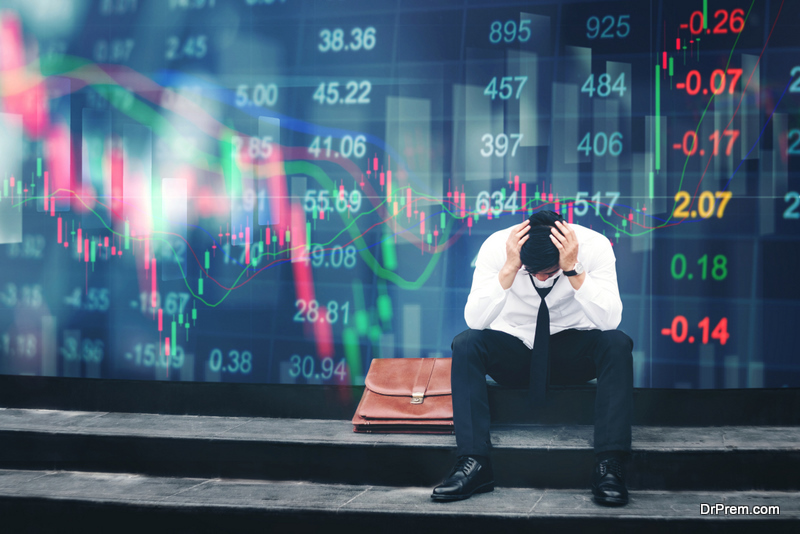 Countless medical tourism companies perished due to the pandemic-induced travel restrictions. And the old model of business is not going to work anymore because the problems are no longer the same as before.Patients' demands are also witnessing a rapid shift. This is the opportune moment to set up medical tourism startups. Prospective medical tourists are left with few choices who would help them go through the journey seamlessly.
Patients demand delightful experiences not mere satisfactory experiences
Expert medical tourism consultants, advisors, and marketers are equivocal in this regard. As the patient's demand graph shoots up, innovative startups tapping these intangible factors in patient experience are sure winners.
Patient's painpoints are more than you can think of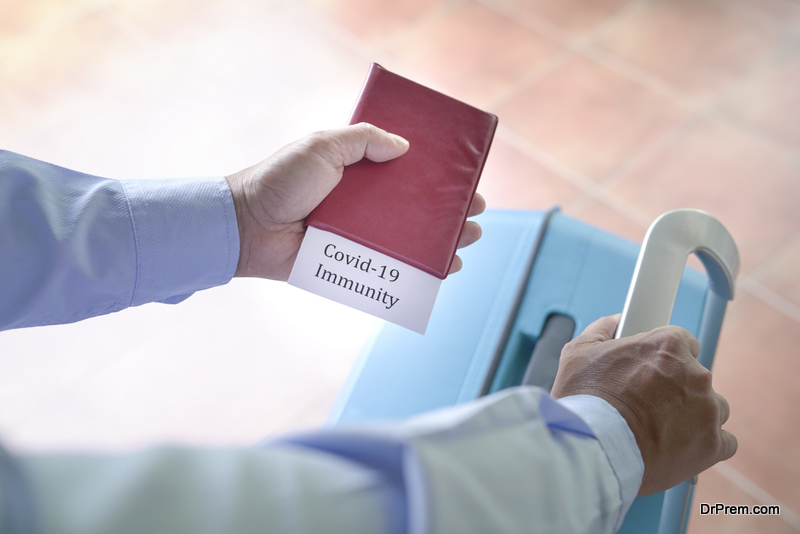 More the complexities more are the painpoints and greater will be the demand for great solutions. Travel restrictions, rising airfares, threats of infection, global inflation, war and conflicts are making things more difficult. While we talk of innovation and uniqueness in medical tourism startups, offering great solutions to patients' painpoints is the best way for acquisition and retention. You gradually build a loyal customer base that adds to your business sustainability.
Medical wellness experience- the new normal experience
Medical tourists now seek holistic experiences that cover consultation, treatment, hospital stay, recovery, and mind-relaxing rejuvenating exercises. It may not be always shopping and site seeing but regaining well-being in a meaningful way to stave off diseases or manage chronic conditions better.
Medical tourists will opt for long stay for healing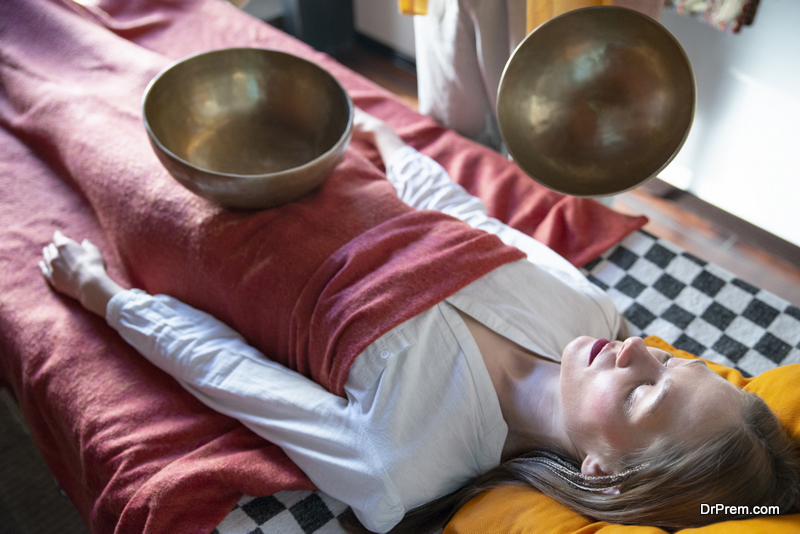 Cure and healing have taken different dimensions. While the pre-pandemic scenario was just to get the treatment done and fly back home, post pandemic scenario is quite different. Patients are more interested in holistic healing to wipe away the last bit of stress, strain, and anxiety of pre-treatment suffering. They are more eager for quality long stay recuperative process and willing to pay a premium for the associated services and products.
Medical Tourism Startups are getting investors' attention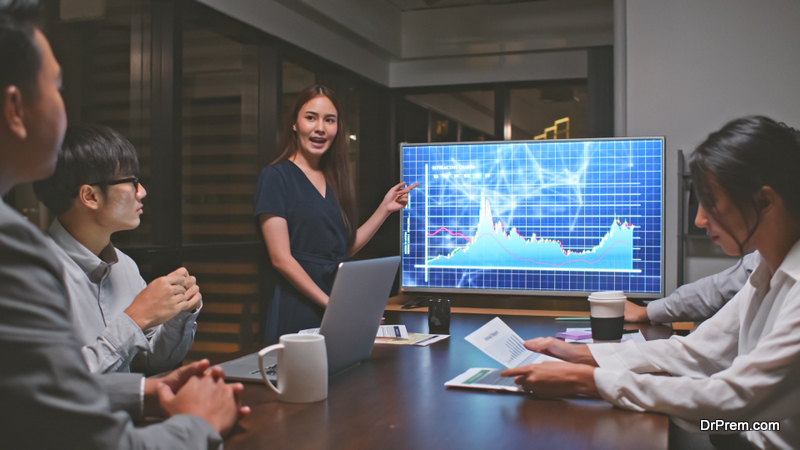 Despite all the pall and gloom in the medical tourism market due to covid, medical tourism and wellness tourism startups are bagging great fundings from institutional investors. This is largely an untapped market, and the emerging factors do create a positive outlook.
Global population has accepted to live with the virus. And how long can patients postpone their healthcare needs?  The urgency that is brewing is yet to come to surface with full throttle. Institutional investors are keeping an eye on recent happenings in medical tourism and wellness tourism market, and will be eager to put their money for some bigger returns.
Why do you need funding?
Whether you self-fund your medical tourism and wellness tourism business or take help from family and friends, your funding needs will be more as you cruise along.
Top reasons are likely:
Launch your business if your self-financing efforts fall short to achieve the critical amount.
Expand and diversify your business by hiring, introducing new technology or launching new products and services.
Make yourself visible to a larger market segment.
Most importantly, prove legitimacy and add credibility to your business.
How much investment do you need?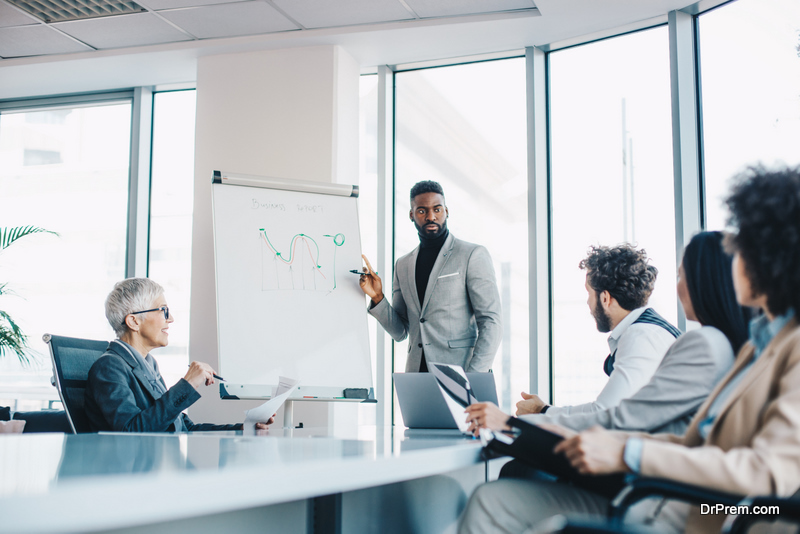 It depends upon your proposed business model and mode of operations. The initial investment can be anything between $1000-$5000. To open a medical tourism agency, the recommended startup investment could be around $27000, which is quite feasible given the expected higher ROI.  Another great thing about medical tourism and wellness tourism business is that you can launch it from your home. Therefore, you may not need an astronomically high funding amount to set up a swanky office or hire a big workforce.
Before thinking of getting funding for your medical tourism and wellness tourism business, you need to have a clear vision about what role you are going to play in the market? What value you will add to customers?  You have a plethora of options to explore.
Again, the investment will depend upon what you plan to offer and other aspects related to business operations. As your startup gets operational, you will need wellness tourism and medical tourism consultants to plan your funding through potential investors for further diversification and brand building.
Best funding options for your medical tourism business
Your business needs credible legal structure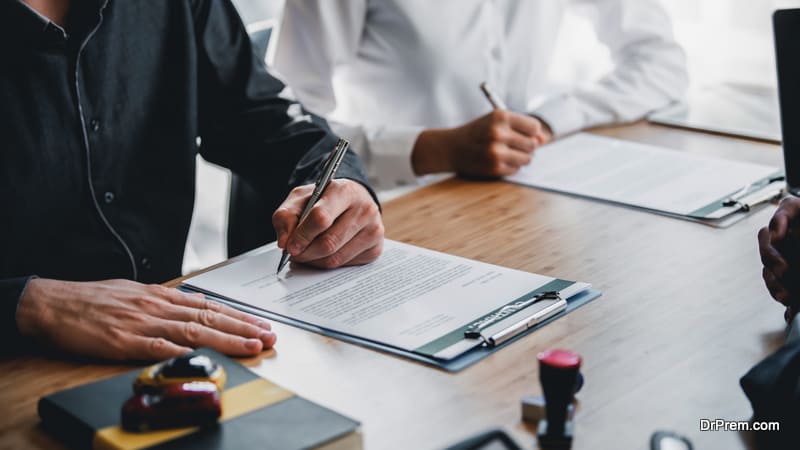 The nature of the business entity is as important as business model and strategy. As a startup, you will tend to go for a minimum expensive frame that is simple and easy to implement. Legal complications is the last thing that investors would like to see. A legal entity will also shield you from unlimited liability. Typically, one should opt for LLC (Limited Liability Company) instead of C Corporation to prevent higher tax cuts.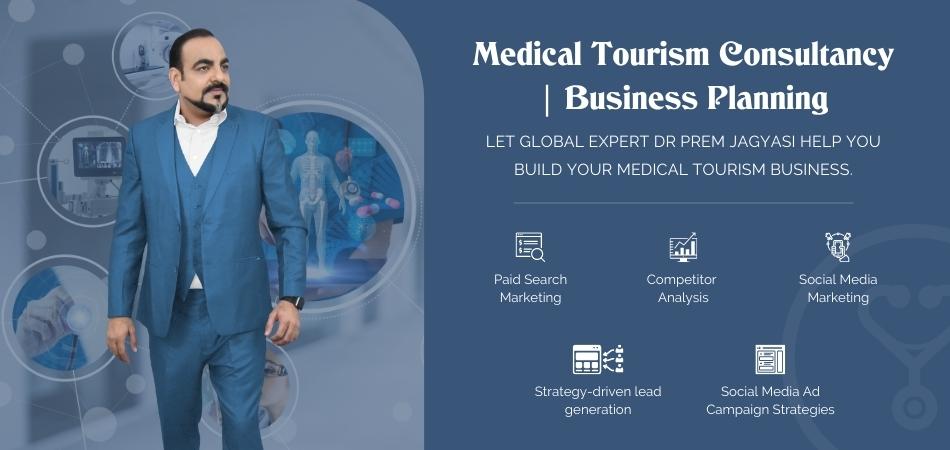 The plan for funding in medical tourism business startups
Most entrepreneurs bootstrap their startups either through personal savings or taking loans from family and friends. Such strategies are good to kickstart your medical tourism startup but you will need more funding to make your business sustainable in the long run.
Let us look through the different stages of funding
Seed funding
This seed funding gives scope for your business to germinate. Your personal savings and contributions from family members and friends contribute to this seed funding. Crowdfunds and Angel Investors can also contribute to this.
Series Round
This is the next stage that starts with A and stretches to B,C, and onwards. Here you get into the real funding for your medical tourism business. Money flows from institutional investors like Venture Capital Fund Suppliers. As you move up the round, you get more capital and the real business growth happens. More you get funding in successive rounds, more your entrepreneurial capabilities get established.
When investors get serious in funding your business, the startup valuation increases gradually. Although there is no fixed rule or formula regarding the investment amount, but it could be like the following:
Round A – Between $1-3 million
Round B – Between $3-10 million
Round C – Between $10-30 million
Round D- Between 30-100 million
However, as a medical tourism startup, you need to understand the fine demarcations between successive rounds. Better you understand that firmer will be your grasp over investor-attracting factors and faster will be your growth. Remember, A, B, and C are just the preliminary stages of your business that will propel its further growth.
Venture Capital Funding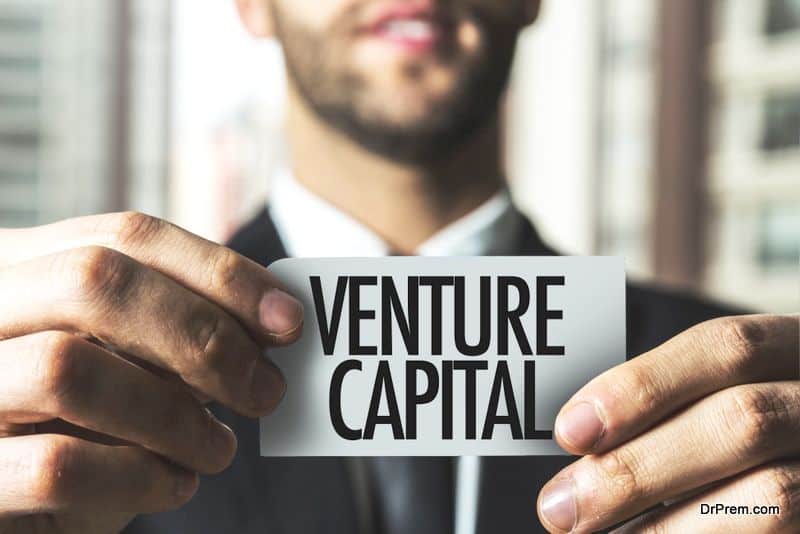 Venture capitalists will take interest in your medical tourism startup if you have managed to build a decent client base. Because, it improves your profitability and a healthy balance sheet. They step in when you look for expansion, hiring staff, and infusion of working capital to push the business growth. They look for equity as a prerogative to safeguard their investments. They can also seek common equity so they can have a say in operations or convertible debenture securities. They are seasoned business persons with reasonable knowledge and ideas about medical tourism business models.
Venture Capitalists also help in strategic planning and their investments are most likely to improve the bottom line. Their funding span covers around six years on average. You will find many established venture capital firms specializing in medical tourism business funding. Try to grow a network with them as it may take time to convince them about your startup's potential.Venture Capitalists in their look out for profit may coerce you to reframe your existing policies. You might have to give up some stake in your business ownership. They keep their targets high achieving which can be quite a daunting task.
Angel Investors
These investors are super rich and are more willing to take risks in startup businesses. You should leave no stone unturned to draw their attention. Angel investors also bring a wealth of experiencethat could benefit your business as well. What you need is a team of Angel Investors with large fund pools. They can be easily located and have the potential to bring in more investments.
They are more interested to know about their potential return on investment than how well your run your medical tourism startup business. Naturally, convincing them is not easier either. However, you need to docareful research about the ownership stake of Angel Investors. If you have a great business plan and delivery, getting funding from Angel investors will not be an uphill task.However, Angel Investors can be very intrusive and get involved in vital aspects of your business. They might as well look for personal opportunities in your business. Encountering these could be a challenge, you need a special mindset to cope with these situations.
Equity Funding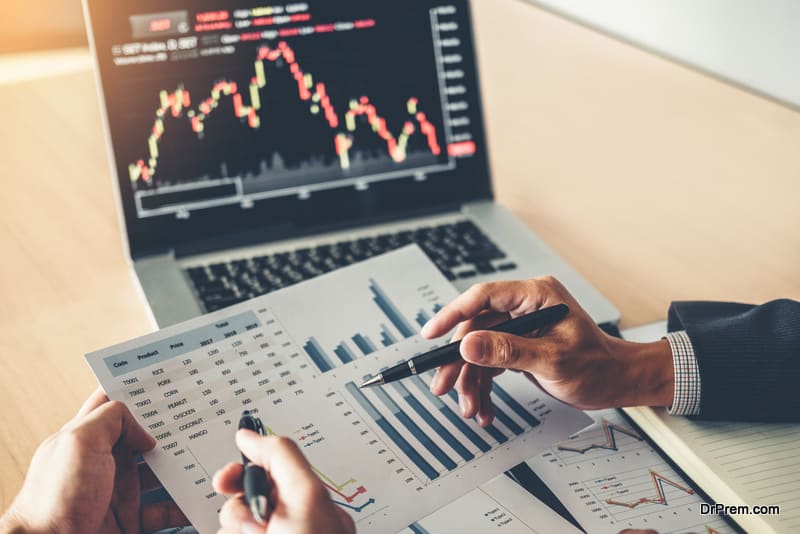 This is a type of funding where people willingly invest by buying a certain fraction of ownership rights by equity. The major benefit is that you need not have to repay the loan but pay the dividend as on mutually agreed basis. The equity holders' knowledge and experience can benefit your medical tourism startup. The challenges likely are you may have to give off some of your control and allow them in crucial decision-making processes.
Investment Banking and Smergers
If you are keen to enter into a venture with leading hospitals and medical service providers can seek funding from this platform. You will get expert guidance from financial experts to enable you run your business from the early growth stage. This is a vast platform where your queries about seeking funding will be open to public. Investors interested in medical tourism startups will find you easily. You will have to provide the necessary details about the location and nature of your business with viable projections and estimations for investors to get convinced. 
Financial tie ups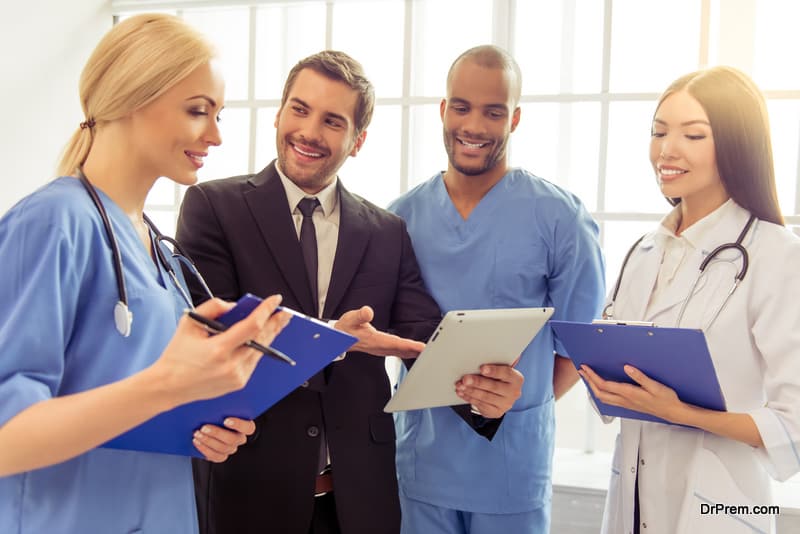 There are patient financial engagement companies with robust knowledge in healthcare business. They have close collaboration with hospitals and healthcare centers and offer flexible payment schemes for patients.If they find you are doing a great job in patient experience and satisfaction, they might be ready to fund your medical tourism business. They can foresee a great service for their potential customers which ensures brand loyalty. Tie-ups with insurance companies can also be a potential source of funding for your medical tourism startup. 
Government Initiatives
Medical tourism has been in top of Covid-19 hit list. As the fear wanes, medical tourism is picking up slowly. You can look for government initiatives in lending financial support. With government backing comes more credibility, a win-win situation for both.
Leading medical tourism destinations are mulling proposals to revive this sector in the form of loans or tax incentives. Such loans will help in paying off past debts and liabilities and give a fresh start to the medical tourism business.
Besides, the government has announced to offer working capital loans to medical tourism businesses. The funds obtained will be used to pay off old liabilities or restart businesses in the healthcare industry. Especially those that had been crippled by the coronavirus impact the emphasis is on utilization of fresh loans to further the strength of this sector to benefit the customers.
Tips to get quick funding for your medical tourism startup
Although funding from VCs in startups touched new highs, they take a very cautious approach while investing in new startups. Here we share a few valuable tips to get quick funding for your medical tourism and wellness tourism strartup.
Do Reverse Engineering in Investment
Did you know that startups bagged $156 billion investment in 2020 up by $56 billion from the previous year?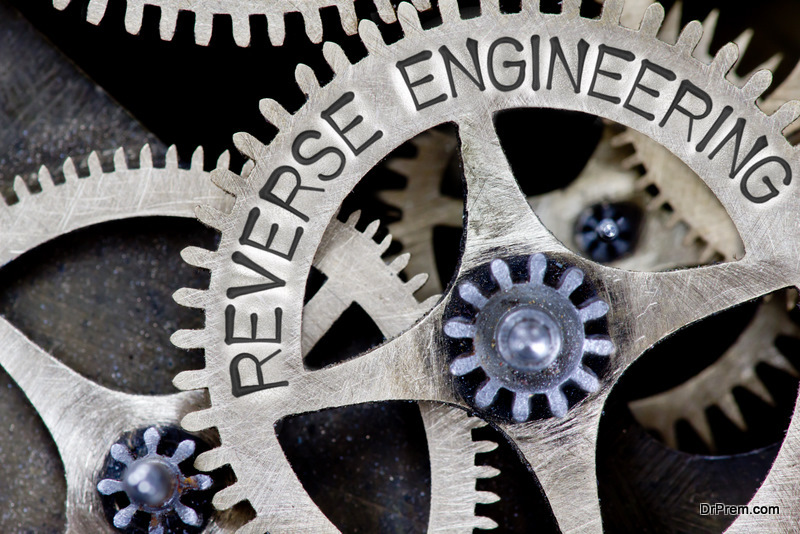 What is the business potential of the industry? Check the salient points listed above. What are your offerings and who are the potential takers? Work backward to understand your sales potential that will justify your investment and investor's needs.
Plan investment and funding Expenses stepwise
90% of businesses fail due to a weak business model and faulty expense planning.
Your chances of securing investment rest on some key pillars. Work on your business concept and philosophy. Apart from profiteering, Medical tourism and Wellness tourism businesses should display the humanitarian purpose. Build your philosophy on that.
Many institutional investors get attracted towards humanitarian and community upliftment purpose. Capital is flowing in businesses that help to improve people's daily lives.  Do a feasibility analysis. Be mindful of product and service development. Get your financial projections right.
Create a strong and crisp business plan
A study shows entrepreneurs with a written formal business plan get more formal financial assistance than those without a plan. 70% VCs perceive a written business plan very important.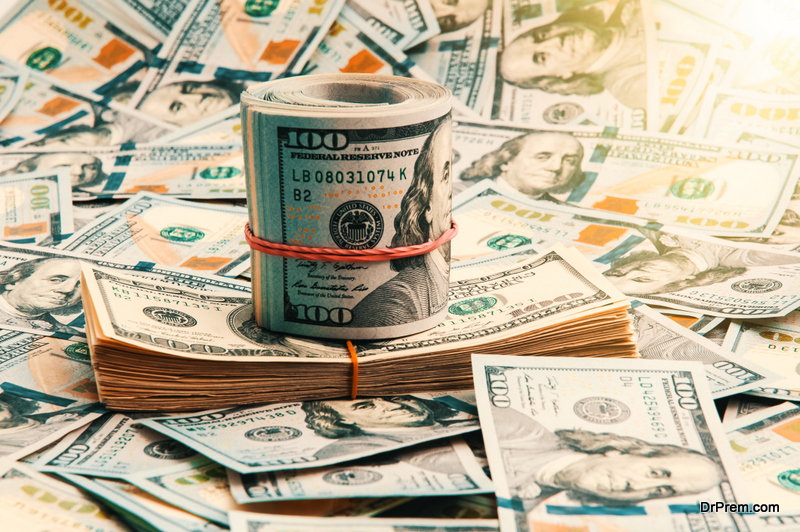 No great idea should be in your head but put down on a paper. Investors will see what is in front of them not what is hidden in your brain. Convincing medical tourism and wellness tourism business cannot be done verbally. You need to document those.
Is your startup worth the investors' risk? Why the investor will put money in your business? A strong business plan will bear the testimony to it. What are your objectives? How will you serve the medical tourism and wellness tourism market? Most importantly, what difference you are going to make in the existing scenario? All of these should be clearly defined in the business plan.
Your plan should also talk about in details:
Complete description of your offerings
Your deep understanding of the target market and business viability
Competitive analysis
Financial projections
Growth forecast model
Elaborate marketing plan
Pricing and promotional strategies
Barriers to entry in the market
Understand the technicality of Investment 
Global funding grew by $8 Billion in 2021
The scenario is encouraging but that does not give you the reason to put lesser efforts. You need to have a deep understanding of the investors and the different mechanisms that go into the startup investment ecosystem. Get educated about angel investors, seed funding, venture capital, and equity investments. How they work and what is required from you to get the funding from them. Devote enough time to study all these factors. Enrolling in medical tourism masterclasses or startup training courses will help.
How unique is your medical tourism startup?
Did you know that 90% of startups fail and 34% of startups fail to do so due to a lack of product-fit market?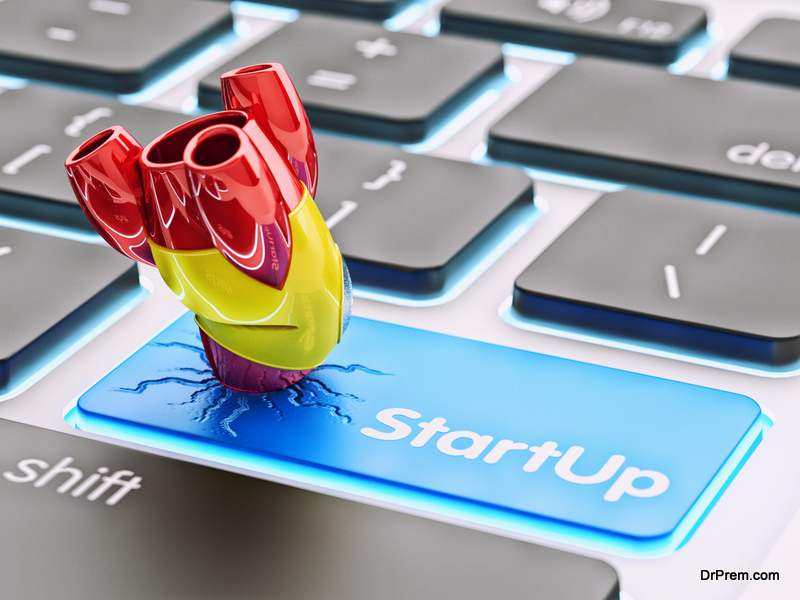 This means, either your offering is inadequate or the market does not exist. You need to envisage the best of ideas that will help in solving some real problems of medical tourists and wellness enthusiasts. The best ideas can only develop if you have a deep study of the market and the customers' needs and wants. Higher their demands better are your chances to get new ideas.
Did you know90% of unique business ideas fail in the first five years? You need to ensure everything is right in your business model, business plan, financial projections, marketing plans, hiring, etc.
Show networking and partnership
Small companies with Content Marketing and social media generate 67% more leads
What people say about you impacts your chances of getting business funding. Build your followers and customers on social media platforms like Facebook and Instagram. Collect video reviews along with text reviews to add credibility about your offerings. Social media platforms create the opportunity to reach out to bigger audience. Use Linkedin to build your professional credibility, partnerships and connect with potential investors. Flaunt these while pitching for funding.
Practice minimalism – Focus on a lean model
66% of startups face financial challenges with 43% claiming meeting operating expenses as the biggest challenge.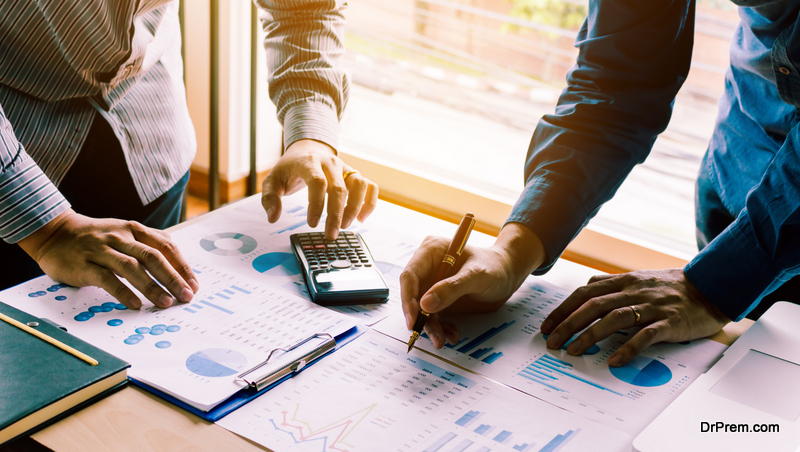 Medical tourism and wellness tourism cover a lot of touch points, and creating a great business model needs adequate brainstorming. A lean, efficient, smart, and scalable business model will easily catch the investors' attention who will feel secured about much lesser chances of unwanted expenses. Flawed business model with too much redundant activities is one of the critical factors of startup failure. When you aim at lean model, you automatically take care of optimal resource utilization that supports your sustainability and scalability.
Tap the investors' mindset
A recent survey says, more than 78% of small businesses reported profits.
Your investor should be able to relate well with your idea, else the entire project may not go well. You may miss the desired profit. To select the right investor for your medical tourism and wellness tourism startup, you need to tap the investor's mind.
Medical tourism and wellness tourism business brings in lots of intangible benefits which make many investors take interest in such ventures. Many medical tourism businesses have been founded on the basis of strong emotional factors from real life experiences.
The investor's reputation is important but you need the following as well:
How well the investor can be an influencer?
What are their special interests or what is drawing them to your business?
Do they strongly believe in your ideas?
Do they have any additional pleasure points in investing in this kind of business?
Will they give you enough room to execute your plans?
Join incubator programs
Business incubators can help in reducing the launching and operating cost of a startup by 40-50%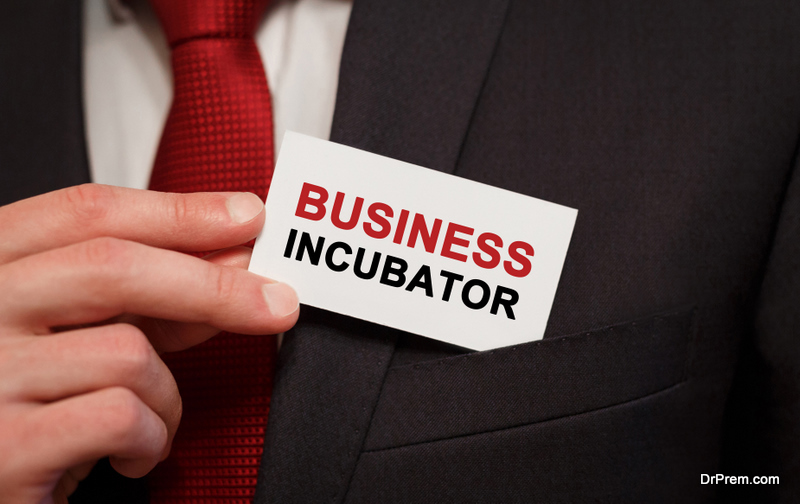 Your medical tourism and wellness tourism startup can go haywire if there are certain loopholes in the business model especially during the early stages. These businesses have lots of complexities which could pose serious obstacles for new entrants. Incubator programs are tremendously helpful in providing guidance, mentorship, and build your business networking. Do a background check of the mentors and professionals on board and their success storiesThis will not only streamline your operating expenses but also help in finding the right investor for you.
Think of a strategic investor
Strategic investors have an increasing share in startup investments and can boost 60% revenues
Strategic investors mean you have readily available capital. While VCs take a more cautious approach to funding, investments from strategic investors in early stage startups have shot up tremendously. Though these investments come with a few strings attached, their knowledge, outreach, and resources can propel your business growth. But be well informed of their interests and settle for a win-win situation.
Participate in meetings and conferences 
57% agree that networking events help you get the right investor
Investors in medical tourism and wellness tourism business are not omnipresent. You need to really hunt for them at times. Global Medical Tourism and Wellness Tourism conferences are held round the year in different countries. In some countries, these are regular annual events. Participating in these events means you land on a big platform where you get rare opportunities to meet potential investors and providers.Do your homework properly to make yourself presentable in the international platform.
Your pitch deck should leave an impression
Even 10 slides are enough for an impressive pitch deck for new entrants to get the right investment
All your great ideas and potential of medical tourism and wellness tourism business could go down the drain if your pitch deck is bland and shoddy. Too long presentation with overwhelming information can put off your potential investors. New entrants are more likely to get into these erroneous steps. It is hard for them to decide which information to keep and which to discard.Keep your presentation short and crisp. Your business propositions and related information should be presented in a neat flow.  Your investors will be impressed and appreciate you for valuing their time.
Hire a recognized consultant
Running out of cash is the second most common cause of startup failure around 29%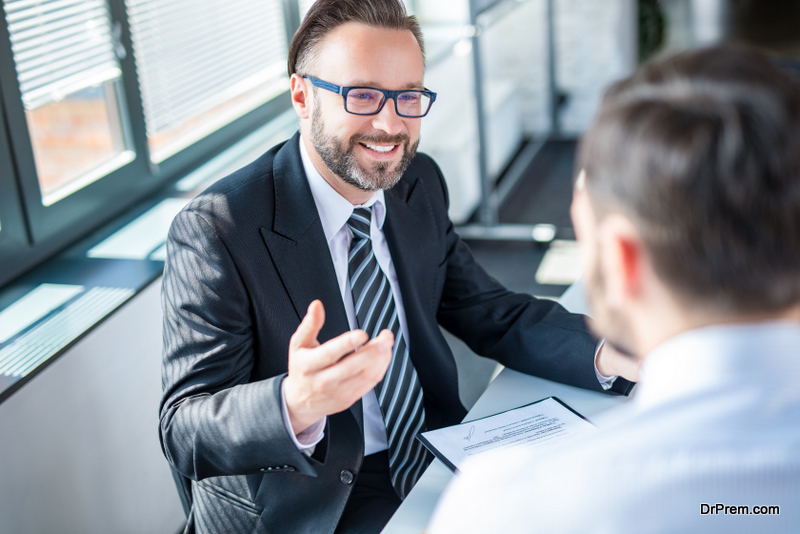 Great ideas do not always fetch good funding. Lack of insights, and exposure pose big problems for getting funding. These are common happenings when your business is in full operation but you need additional funds to make it grow more. This is one of the reasons that many startups shut down after 3-5 years in the market. A recognized consultant will never allow your cash flow to dry up but help you get timely funding.
There are several alternate means to get funding but to make things faster and smooth, you need to follow the above tips.