The high cost of healthcare in the US and the escalating numbers of uninsured individuals have prompted several Americans to cross the border and receive their medical services in Mexico. It was initially famed for its dentistry and cosmetic surgery, however its orthopedic procedures and Mexico medical tourism packages now add to the country's attractions.
With several state-of-the-art facilities comparable to American hospitals, Mexico has become one of the leading destinations for US medical tourists. The cheaper cost of healthcare, prescription drugs and physician fees and the lack of extensive waiting times, has added Mexico as a prime medical tourism destination.
In the realm of healthcare services, currently, Mexico is a destination seen with great respect by the health travelers around the world. Mexico's fame as a much sought-after destination is not only confined to its recognition as a border town dentistry or cosmetic surgery. In the recent years, this Central American country has reached heights of esteem as a global healthcare focal point with a wider range of facilities and procedures extended to clients challenging many Asian nations existing in the competition.
According to Medical tourism in Mexico statistics, the number of patients travelling to Mexico range between 2 Lacs and 1.1 million with still a large number of Hispanics on a homebound retreat aftercare that goes off the record. However, the crowd making up substantial numbers in Mexico is from neighboring countries like Texas, Arizona, Nevada and Southern California.
They are on a constant hunt for a smooth access to destinations offering a much lower price option in exchange for a satisfactory dental care and cosmetic surgery. Mexico fits the bill very well fulfilling their dreams. Since Mexican clinics are never associated with the long waiting times, which are at times a source of major dissatisfaction among customers, patients from the US and Canada are now visiting Mexican clinics in rapidly growing numbers.
Guide to Medical Tourism in Mexico – Facts, Trends, News, Services, Research, Business and Updates by Dr Prem
US to allow cross-border travel for vaccinated people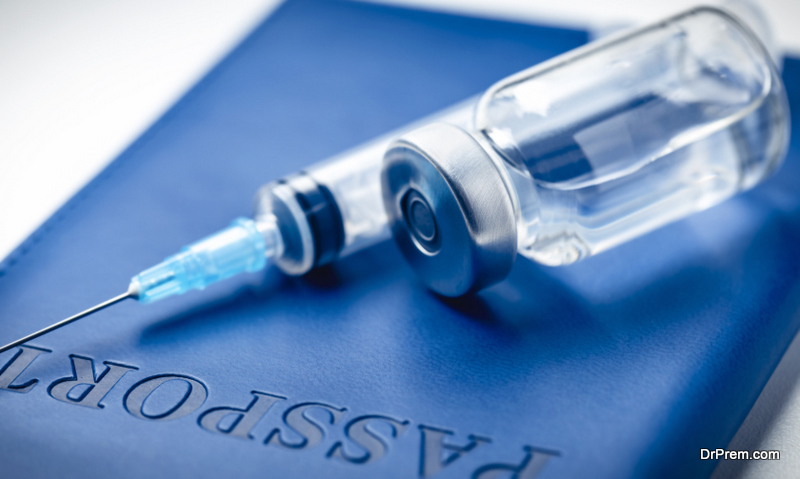 According to Bloomberg news, the United States government announced in October that coronavirus restrictions would be relaxed at the land borders of Mexico and Canada for travelers who have been vaccinated. Though the date was not mentioned, the border restrictions would be lifted from the month of November, and this step would boost medical tourism Mexico 2021.
Air travel would also resume from various countries including Europe, Canada, and Mexico from November. The passengers would have to show a coronavirus vaccination proof as well and would have to get a coronavirus test done in the first part of November.
Tourists, leisure or medical, business travelers, truck drivers and others who travel by land will not require the negative coronavirus test, but will have to carry vaccination proof/certificate.
Mexico had kept its northern land borders open throughout, and now with the US borders also opening, the medical tourism industry is expected to pick up the pace.
Mexico ranking 2nd in medical and tourism industry:
It is the tireless efforts of the Tourism Secretariat of Mexico (SECTUR) since last three years that catapulted Mexico's position among the top rankers as released by www.medicaltourismindex.com. Especially, the extensive global campaign carried out by the state of Yucatan had brought its prime city Merida in the global limelight of medical tourism. It highlighted the high-end hospital infrastructure, world class accommodations, improved air connections and its rich cultural tradition. Hopefully, these factors will also contribute to uplifting the medical tourism Mexico 2021.
Proximity to the US, the prime advantage
Mexico enjoys a special advantage for its proximity to the US. Within a 3-4 hour drive, patients are able to access quality healthcare support at incredibly low prices. Mexico's medical tourism market is estimated to touch $4.21 billion by 2019 reports Statista.com.
According to Euromonitor data, medical tourism generated $ 4.7 million in 2016, a 5% jump from that observed in 2015.  It is mention worthy that many private US hospital chains run clinics here offering a favorable treatment package which is unthinkable in the US.
According to Statista, in March of 2020, approximately 728000 medical tourists visited Mexico, which was down from 839,12 thousand medical tourists who visited the country in March 2019. This decrease in the number of medical travelers is thought to be an effect of the Covid-19 pandemic and the drastically negative impact it has had on the medical tourism industry.
Favorable destination for seniors
About 40,000 to 80,000 American seniors are spending their retirement life here for the availability of affordableMexico medical tourism packages, nursing and healthcare services.  Many self-funded employers considering medical tourism packages in their employee health insurance prefer Mexico as one of the most favorable destinations.
General

Language

Spanish

Time Zone

CET(UTC +1) summer CEST(UTC+2) 

Dialing Code

+52

Electricity

127V-60Hz

Major Cities

Mexico City, Iztapalapa, Ecatepec, Guadalajara

Currency

Peso

Clothing

cotton shirts, or pants with leather sandals, long skirts,shawls

Health Related

Mortality Rate

4.83 deaths/ 1,000 population

Life Expectancy

72.3M /77.7F

Patient: Physician Ratio

500:1

Hospitals JCI accredited

9

Recommended    Vaccinations

Hepatitis A, Typhoid, Hepatitis B, Rabies, Diphtheriatetanus,

Measles, Varicella, Poliomyelitis, Yellow Fever

Other Infections

Hepatitis E, Trench Fever, Tick-borne relapsing fever,

Anthrax, Rocky Mountain spotted fever, Encephalitis
Tourism Related 

Population

118,395,054

Reliability of Police Services

123/140

Global Competitiveness

4.64/7

Physician Density

59/140

Tourism Competitiveness

4.5/7

Hospital Beds

96/140

GDP/Capita

$15,312

Quality of Air Transport Infrastructure

64/140

Health and Hygiene

4.7/7

International  Air  Transport  Network

48/140

Safety and Security

3.7/7

Quality of Roads

50/140

Air Transport Infrastructure

3.8/7

Hotel Rooms

57/140

Tourism Infrastructure

4.4/7

Tourism Openness

121/140

Cultural Infrastructure

5.1/7

Attitude  of  Population  Towards Foreign Visitors

45/140

Visa Requirements

82/140
Mexico is the second most visited country in the Americas, after the United States, and the tenth most-visited tourist destination in the world. The North American nation is a unique blend of modernism and traditional values, as there is a profound contrast in the traditional cathedrals, futuristic buildings and fully equipped beach resorts across the country. You can easily find the elements of the ancient and colonial cultures in rural life of Mexico. The diversity in Mexico offers some exciting tourist destinations to travelers from around the world. 
Location – Prime advantage factor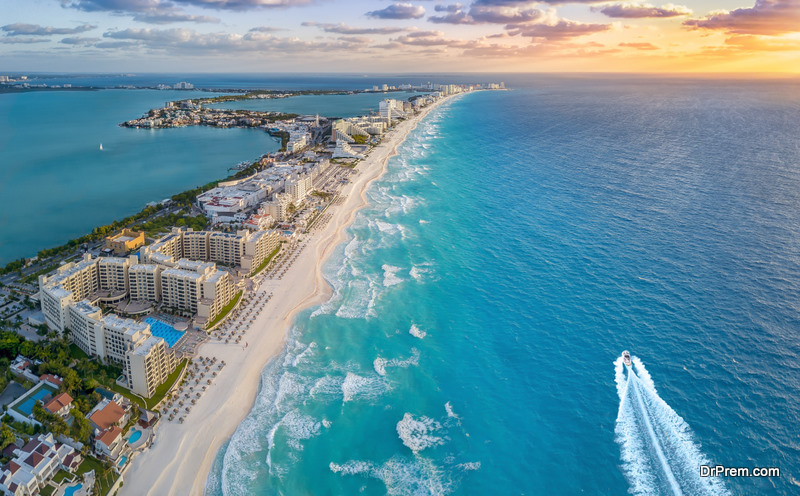 Situated in the southern part of North America, Mexico is surrounded by the Gulf of Mexico in the east, the United States in the north, the Pacific Ocean in the south and west and Guatemala, Belize and the Caribbean Sea in the southeast. Lying between latitudes 14° and 33°N and longitudes 86° and 119°W, Mexico comprises 31 states, each offering  numerous tourist destinations to attract foreign travelers. Toluca, Greater Mexico City and Puebla are three major cities, which over the period have become a center of trade and commerce.  
The geographical location of the country is, of course, a driving factor for the tourist force from the North, South and Central America. One can enjoy the Caribbean Sea also for a pleasant vacation. Around 70 % of US customers to this country arrive from the neighboring Arizona, Texas and California.
It is simply a 2 to 6 hours trek across the border for patients from San Diego, Los Angeles, Phoenix, Dallas, Tucson and Houston. They find Mexican clinics an easy choice. One can drive to the destination, spend a night in a hotel, see the doctor, get treated and drive back home. It is quick and hasslefree.
Events 
Mexican culture is a mix of indigenous cultures and the culture of Spain, which makes it a vibrant place, with a number of festivals and events taking place across the nation. The events in Mexico range from soccer games to the religious festivals and art & music festivals to social gatherings, wherein all the Mexicans take part actively and enjoy the festive season. People are enthusiastic about fêtes and festivals and the markets in towns and villages become lively throughout the country. Mexico hosts a number of carnivals every year characterized by colorful parades, dance performances, live music and grand celebrations. The Son Jarocho Music Festival celebrated in the month of February, Festival de México in March, Morelia International Film Festival in October and Guelaguetza Festival in May are some other major events that take place in Mexico and attract a large number of tourists not only from the Americas and Europe but also from different other parts of the world.
Weather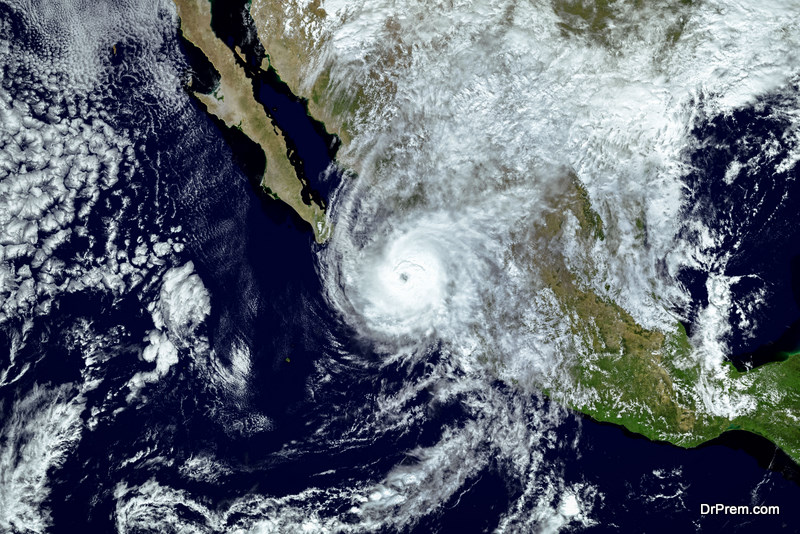 The Tropic of Cancer divides Mexico into two zones, i.e. temperate and tropical, which forms the world's most diverse weather systems in the country. The temperature in the north of the twenty-fourth parallel usually remains cool in winters, while it remains constant year round to the south and ranges between 24°C and 28°C in the coastal plains. Other than south coast of the Bay of Campeche and northern Baja, the Mexican coasts are prone to severe hurricane, which become more active in summers. 
Sites to See 
The Meso-American ruins, colonial cities and beach resorts are some of the major attractions for tourists in the country. The nation's temperate climate and unique culture, which is a fusion of the European, particularly Spanish and the Meso- American cultures, also make Mexico an attractive destination.
Mexico City, which is the capital of the nation, is popular with tourists as an ancient Meso-American city and offers many popular tourist attractions, such as the Pyramid of the Sun and the Pyramid of the Moon. The La Zona Rosa or Shopping District and El Palenque and El Zócalo, which is one of the largest public plazas in the world, are some other manmade tourist zones that attract worldwide travelers. 
The city also houses the Plaza de toros México, the world's largest bullring, the Mexican National Palace, and the huge Metropolitan Cathedral built over the even greater Temple of Teocalli, which is the largest place of worship in the Western Hemisphere. The National Museum of Anthropology and History located in Mexico City is one of the finest museums in the world. 
Guadalajara, Jalisco, the second most densely populated city in the Republic, preserves some of the best-known traditions like tequila, mariachi music and Mexican cowboys. This city combines traditional values with modern architecture that makes it a major tourist attraction. Moreover, a number of archaeological and ecotourism sites make Mexico a prime destination for foreign tourists. 
Quality of Healthcare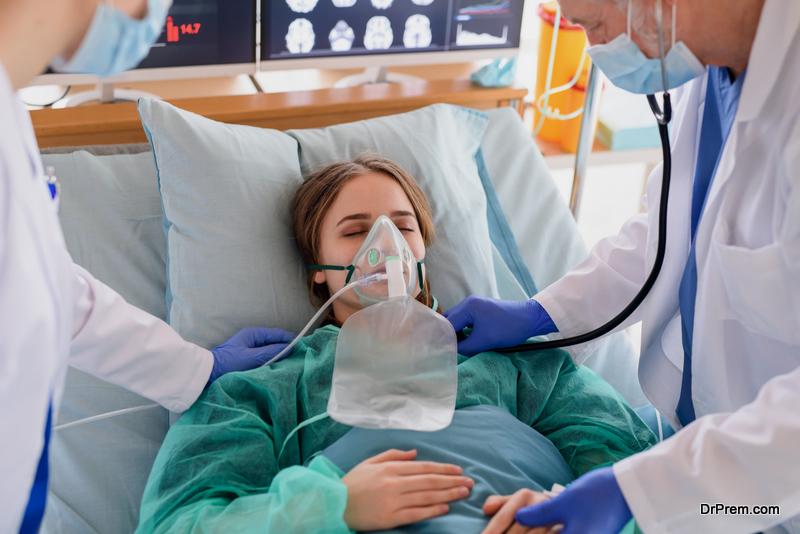 Healthcare services in Mexican private hospitals are as good as one can find in the developed countries, including the US. These hospitals offer healthcare packages, which include accommodation, treatment and aftercare, to attract domestic as well as foreign medical tourists. Mexico's best hospitals and clinics operate from Mexico City, Guadalajara and Monterrey. There are many private clinics across the US border in cities like Tijuana, Mexicali and Laredo that cater to Americans, and as the cost of medical procedures in Mexico is quite budget-friendly, the country has become a leader in medical tourism.
Healthcare System
The healthcare system in Mexico is a combination of public and private sectors. The country spends around seven percent of its GDP on healthcare and provides health insurance to only 40 percent of the population. Mexico provides highly rated medical infrastructure in major cities; however, the rural areas and small towns still lack infrastructure for advanced medical procedures, and people have to travel urban areas for specialized treatment. Private healthcare organizations deliver quality medical services, of course, for a price in the country.
Medical tourism in Mexico– Key Drivers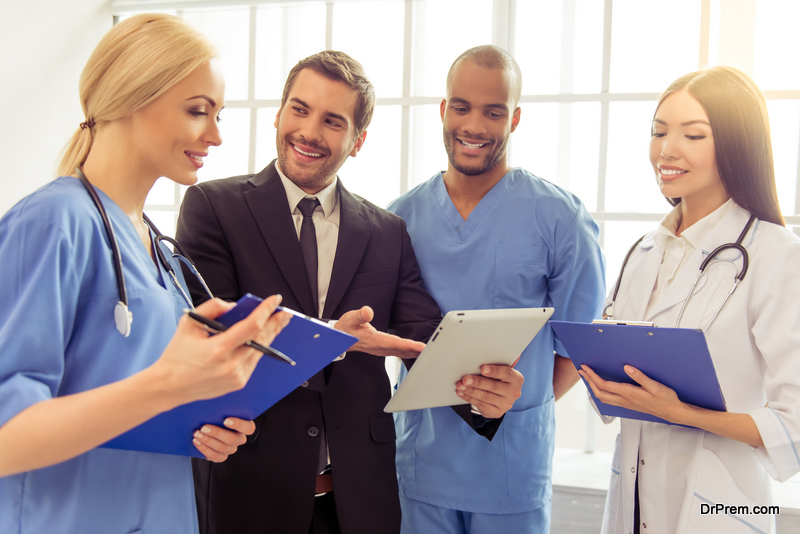 Mexico makes its presence felt in medical tourism with high-class activities being carried over in the holiday spots. Now, transforming such destinations into medical avenues, which strive quite high in fulfilling acts of purchasing the technologies, is quite an amicable task for hospital management.
Prompt service
While looking upon the other section, there are numerous accounts of reality checks that do allow us to restrain our periphery in terms ending up with huge spend over. Mexico brings in such ailments and works on a prompt measure, thereby curtailing your expenditure lines and lessening the burden of some poignant suffering as well, as the cost of medical procedures in Mexico is much less than in developed countries.
Homecoming medical holidays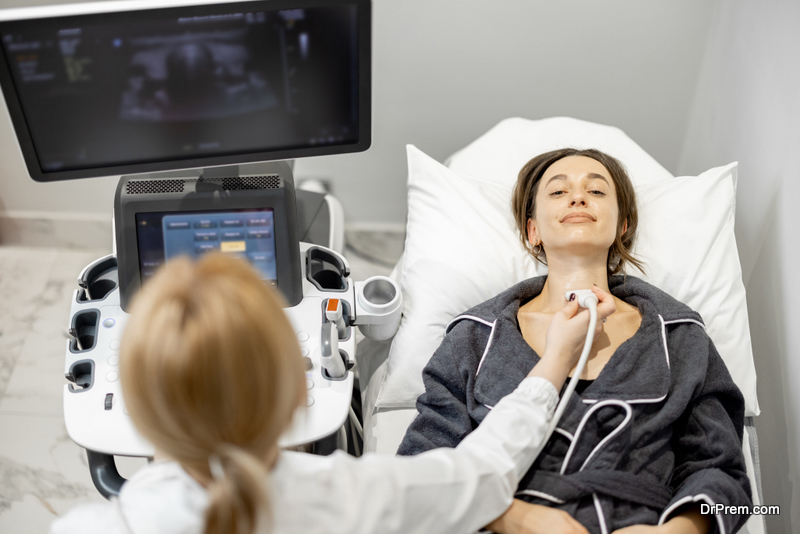 Many people do feel nostalgic of their own place and have the limitation of pursuing idea of visiting different lands altogether for a miniature holiday as well. For them, getting cheaper medical treatment in a new nation is no less than an alien thought introduced to us. These regions have curtailed those differentials as well. It is now a place to invest your ideas, money and ruling out the pain areas to derive something more positive out of it.
With a high proficiency in terms of effectiveness in work and culture one can find the results quite convincing. Having the best fundamentals of medical knowledge and pertaining to scopes that could have been quite a deadly proposition for many, the country makes you feel wiped away of all those miseries, so we find many people going to Mexico for medical treatment.Even there is a much developed hospital scenarios where places far off can be connected with such adventives making life quite easy and low in budget scale as well.
High quality living standards
With hardly any communication barriers, a stranger to this land can exercise his way of attaining treatment in an ideal way. It brings the high quality living environment with a low priority investment. With many technical advancement gaining and much more inflected sectors such destinations do help you to get the ordeal of the once upon a huge alignment in monetary spheres. A negligible amount of time being spent in surgeries and other duties has made the situation more compelling to move out with. With variety of treatments being performed for dentistry, fertility, oncology and surgeries, the entity cannot be mistaken as a real time profitable note for health seekers.
Advanced medical infrastructure and rapid capacity building: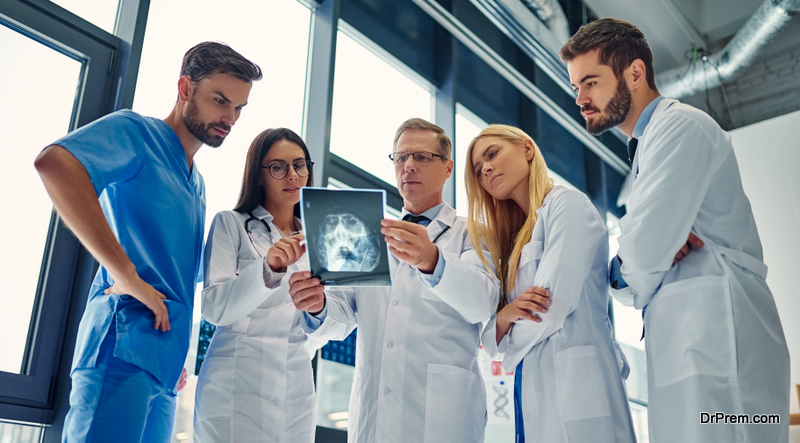 The rapid strides made by Mexico in the domain of healthcare can be clearly seen from the fact that while back in 2009, the country did not have a single JCI accreditation facility, the number raised to 9 by the end of 2015.
A number of hospitals and medical clinics in Mexico operate on a close tie with recognized educational institutions. As many as 18000 medical students covering 32 campuses across the nation work with the Mexican hospitals and they are committed to full time involvement.
Technologica De Monterrey trains up health professionals giving them an extensive exposure to its medical schools, centre for innovation and technology transfer. The educational institution is also doing well to develop new models for clinical care and research work.
Dental and cosmetic treatment costs attract the US citizens more:
In spite of 60% Americans having dental insurance, most of the senior citizens are not covered under it. Most of the employers do not offer any post retirement healthcare reimbursement.  The Affordable Healthcare act covers dental treatments only if a person procures a separate dental insurance. This is often beyond the reach of the retired employees. But the aged baby boomer generation does need costly dental treatments like implants, crowns and false teeth. Here, Mexico stands as the most sought after haven where English speaking dentists offer treatments at rock-bottom prices and even accept certain US medical insurances.
Obesity is another big issue in the US. Therefore, many throng to Mexican clinics for weight loss surgery which is certainly unaffordable in the home soil. These weight loss surgeries do pose serious risks and complications often leading to death of the patients. The Mexican government is seriously looking after this matter checking the credentials of the agents and doctors.
Mexico profiting from Pharmaceutical tourism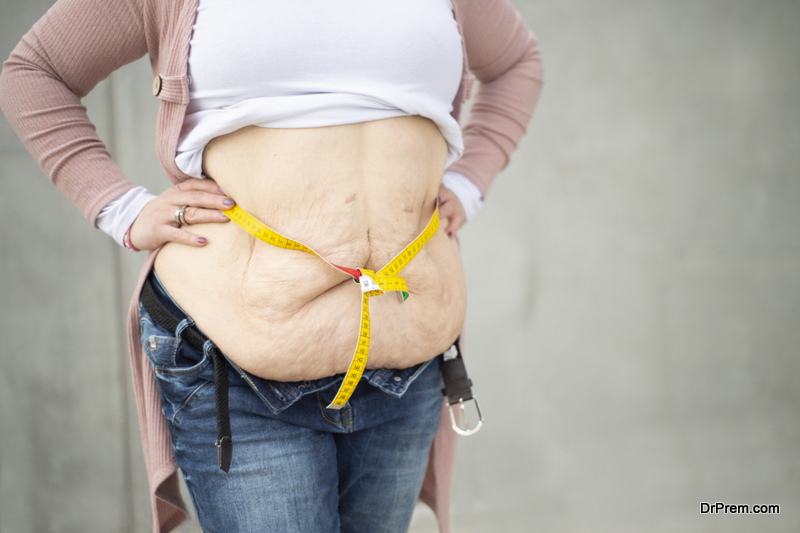 According to Deloitte consultancy data, the chief reasons for influx of patients from US to Mexico is close proximity, easily accessible air routes, and certified medical tour companies that provide affordable packages including the airfare.
The US healthcare system is among the most advanced and it also ranks among the most expensive and inaccessible healthcare systems globally. According to medical tourism in Mexico statistics,
Mexico offers quality healthcare at half the cost or even upto 65% less than the US costs.
Gastric sleeve surgeries cost about $8900 dollars in US, and 46% lower in Mexico.
Rhinoplasty too costs $3,800 as compared to $6,500 in US.
These affordable costs result in nearly 80% tourists being from the US, and 70% out of that come from the US states on the US-Mexico border, California, Arizona and Texas.
The cost of several common prescription drugs is less in Mexico than the US. This is one of the major reasons why a unique type of medical tourism has emerged in Mexico – Pharmaceutical medical tourism. Mexican states which benefit from this are Mazatlan, Tijuana, Cabo San Lucas, Chihuahua, and Monterrey, earn the highest revenue than other regions in Mexico.
Californian medical travelers have been visiting Tijuana pharmacies as day trips, but the town of Algodones is the town where Mexico's medical tourism was born. After 30 years of the town's first medical tourism consultation office, now it has 350 clinics, 400 dentists and earns revenue of $6 million every year. So, due to the low cost of medical procedures in Mexico, the country's medical tourism industry is flourishing.
Mexico is a wise option for gastric bypass surgery
The country specializes in gastric bypass surgery and it is one of the most popular procedures offered to patients. Mexico medical tourism packages are very affordable thus attracting patients from countries where the same procedures are more than triple the cost.
Today, our lives have become busy and difficult because we do not have sufficient time to maintain our fitness. Unhealthy lifestyle and eating habits often lead to problems like obesity. This may result to various dangerous diseases like high blood pressure, cardiac diseases, arthritis, diabetes and joint pain. It is vital to maintain your healthy body weight.
These days, various health spas focus on a long-term lifestyle changes that can help you maintain your health and fitness. gastric bypass surgery is an excellent way to get rid of excess weight. Mexico medical tourism offers you to take the benefits of their modern technologies in order to make your body to look perfect and helps you to reshape your overweight body.
Reasons behind the popularity of weight loss surgery in Mexico
Cost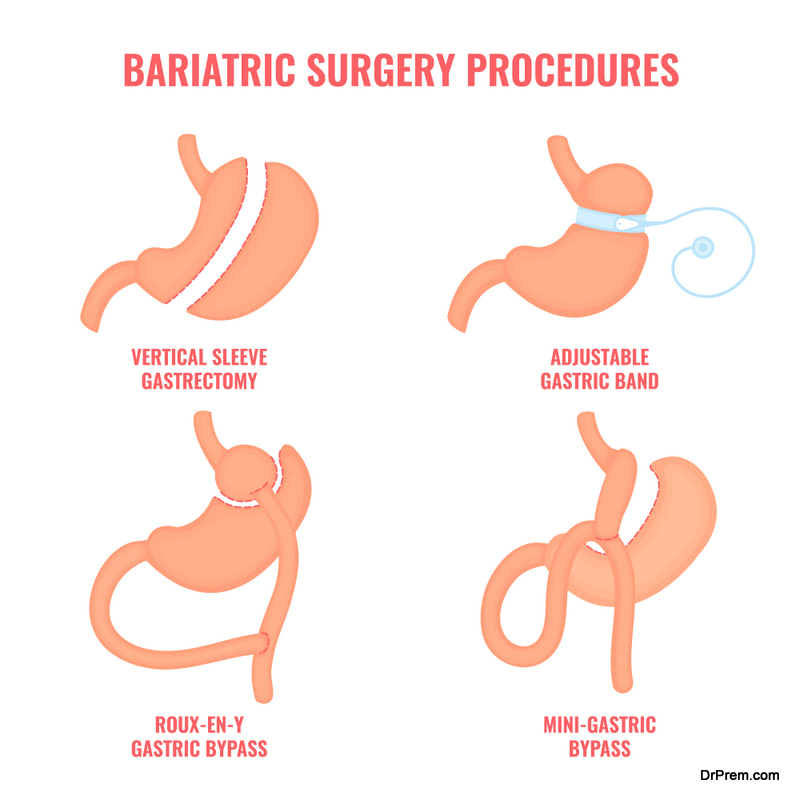 Procedures like gastric bypass surgery can be very expensive in developed nations. Mexico offers quality treatment for obesity at attractive prices. You can save 60 to 80 percent while being treated in Mexico.
Specialized medical staff
Mexico has many skilled, knowledgeable, qualified, and experienced doctors who can help you to deal with problems like obesity and overweight. It also offers alternative treatment in order to make your body look perfect.
Insurance coverage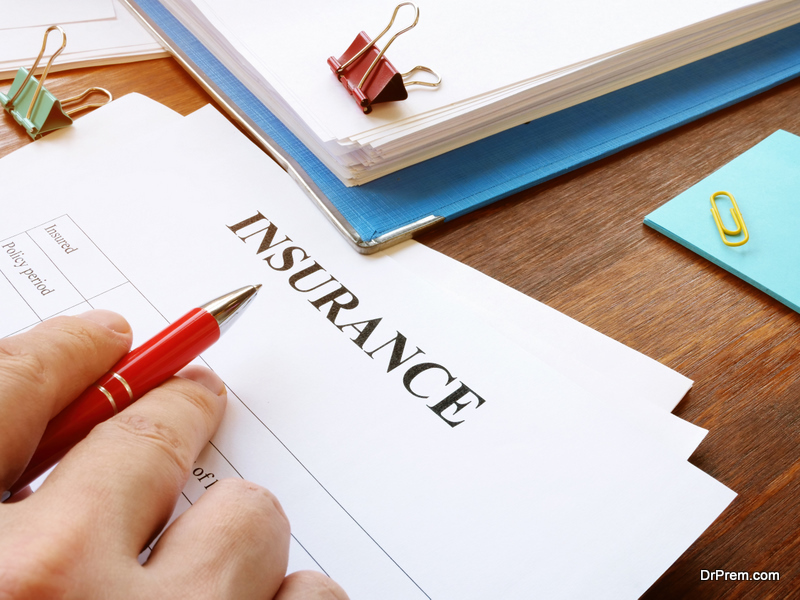 Insurance coverage is one of the most common reasons behind availing weight loss surgery in Mexico. Most of the insurance plans do not cover bariatric or weight loss surgery and it becomes very difficult for obese people to get treatment in their own countries. Most of the western countries charge very high for such procedures and surgeries. In Mexico, you need not to apply for insurance because it offers inexpensive treatment.
Pre-operative and postoperative care is available
Preoperative care and postoperative care is very essential for the success of the treatment. Mexican hospitals have skilled nurses and medical staff, who will offer you the required preoperative and postoperative care and treatment. This may include various lab tests and dietary plans.
Latest technology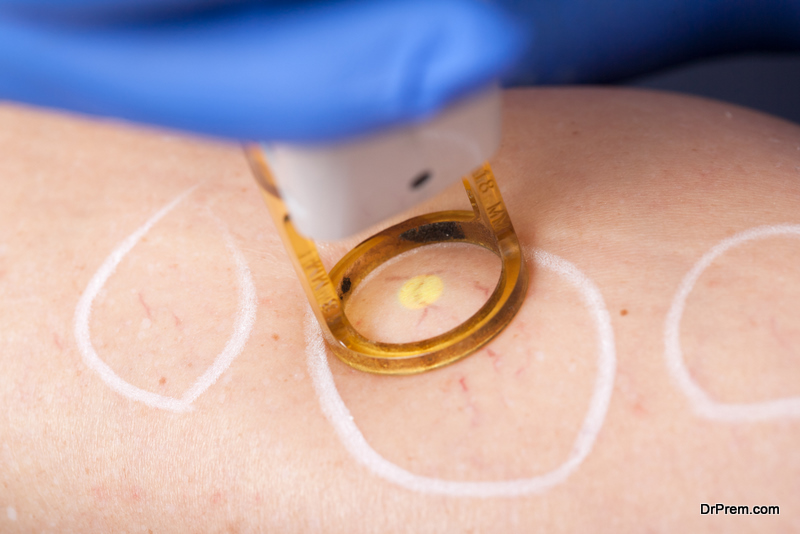 The doctors of Mexican hospitals are quite able to treat with latest technology. This may involve treating with robots and laser surgery.
Best lodging and tourism facilities
Medical tourism is incomplete without excellent lodging and tourism programs. Mexican medical tourism package also includes proper tourism and lodging facilities for you and your family. It covers everything from travelling to shopping and other necessary things.
Efficient healthcare service by smaller units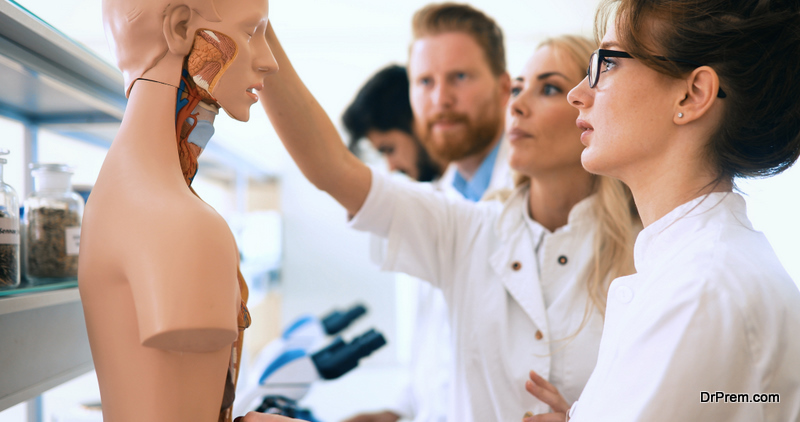 Medical patients bound for Mexico often look for smaller clinics operated by only a couple of physicians some of whom even belong to second and third generation family enterprises.
These efficient and well organized medical clinics are often supervised and overseen by either expatriate physicians from the US or medical practitioners receiving extensive training in the US or in Europe with a good background for medical studies. The high quality treatments delivered by these clinics to a multitude of patients travelling to Mexico from different countries is basically a story of success.
The visits are not confined to the first time treatment alone. This has helped medical tourism Mexico plastic surgery patients and others return to Mexico for annual check-ups, dental clearings and a lot more of other healthcare disorder solutions that are way cheaper than what a clinic in the US and Canada would bill on them.
Easing the language barrier:
Spanish is the most common language spoken by the average Mexicans but doctors, nurses and staffs of reputed clinics are well conversant in English. If required, language interpreters can be arranged as well. It is recommended for the prospective medical tourists to get acquainted with a few common words spoken in Spanish to carry out a minimum level of conversation in Mexico.
Bariatric Surgery Preparation for Mexico Weight Loss Surgery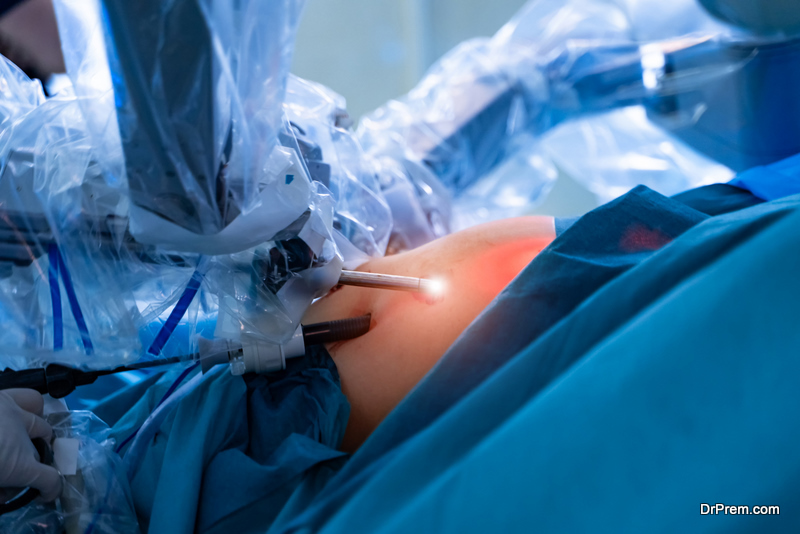 If you decided to visit another nation for medical treatment, then here is a list of things you need to do to prepare for the procedure. Being away from home can be a bit too stressful, but think about the advantages outweighing the disadvantages? You get to go back home with literally lighter shoulders. So, before traveling for bariatric surgery, you will be required to undergo about 2 to 4 weeks of weight loss. You need to prepare well in advance because it will help you: save costs, reduce the risks of complications and lose more weight.
When it comes to your mental state, this is what you need to take into account.
Have realistic expectations
Don't expect an over the top transformation in a few hours. You won't wake up with a tiny waist, in fact, you will weigh more because of all the accumulated fluids. All that will be done is reducing the size of your stomach. So, you need to have a plan afterward to use this jumpstart to get you to your ideal body. You will lose weight eventually, but after a few months, you will hit a plateau for a while. It is normal.
Don't do it alone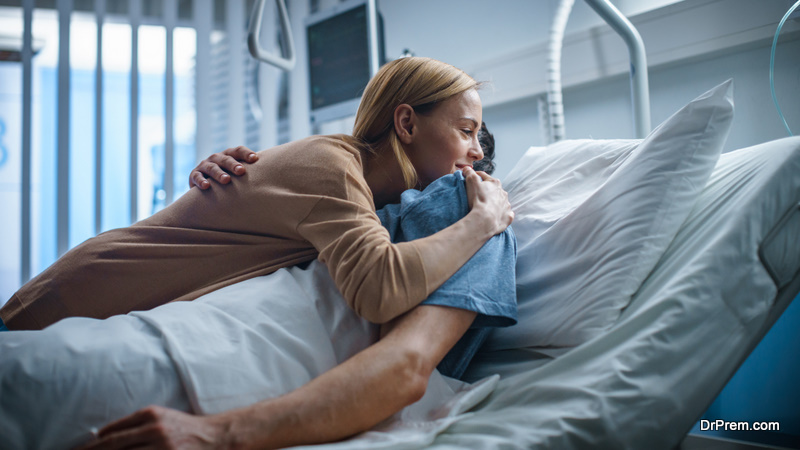 Especially for you going out of the country. Go with a family member or a friend and then you'll get to have your support systems with you as you face it all. Surgery is never minor; there are several risks that some support plays a role in calming down. You also need an accountability partner who will have you sticking to your plans no matter what. Fitness is tricky; it helps to have someone who will push you to do the necessary.
Know that depression is one of the risks of weight-loss surgery
The disappointment that people get after the surgery can lead to a whole whirlwind of emotions. It is only 80% effective, so you have to count on a lot more than just the operation to shed weight. It won't be easy, but it also isn't impossible. Keep yourself motivated and don't be depressed about your results.
You need to have a checklist for the 1 to 3 months before the surgery. They should include:
Attend your doctor's seminars. This will help you get a better understanding of your options and give you a more comprehensive list of your possibilities. You will also know how to work with his/ her team to attain your goals. This is when you see the bigger picture.
Look at your payment options. Whether it is your first time in the area or not, research and plan your whole financial budget. Find out what methods of payments are required and the acceptable currency. You should also see if your insurance can cover a part of it. You need to look at cost-cutting methods since you'll need affordable accommodation, food, and transportation for your trip.
Schedule pre-surgery tests to confirm that you are a good candidate for going under the knife. This will keep you on track and can be done by your local doctor. You will not have to keep travelling out of the country for the checkups.
Some doctors or insurance companies insist on a physician-assisted diet to be started before the surgery. If this is your case, then you better get started.
Schedule a meeting with your doctor. Whether he/ she is in Mexico or wherever you are going to get it done, you need to meet your doctor to know what medical records are required. You may need to procure letters of medical necessity and clearance. This is the crucial information you need to get from him/ her. When every test required will be done, those using insurance will be able to get pre-authorization from them at this point.
Your doctor may have other requirements for you like learning more about the process, so you need to ensure that you adhere to his/ her instructions and follow them keenly.
The moment you decided to undergo this bariatric surgery, you opted to lose weight. Weight loss was your primary goals, so, you need to change your lifestyle immediately. It doesn't happen overnight after your surgery.
You will have to learn to eat a balanced diet. Because of the smaller stomach situation after the surgery, you will need to eat for health reasons rather than pleasure. It is exciting to know that you will be getting satisfied faster and sooner because it works well with weight loss but, regarding your nutrition, you will have to find ways of getting your optimum quantity.
Eat a lot of protein. Why? Well, set aside the reason that you will be able to get fuller quicker, it also builds and preserves your muscles, this is especially crucial since you will be losing weight quite rapidly.
Start taking multivitamins. The whole point is getting your body used to the changes before they happen. It tends to be harder for Bariatric patients to absorb vitamins so, these supplements will take care of that issue.
Start attending the support group meetings. You will then be able to listen to real-life accounts and plan yourself according to that. You can even get some suggestions of places to stay and what to do while in the host country.
You don't need to panic about it, with proper planning, which includes getting your travel documents ready, it should all go smoothly.
Understanding hurdles and benefits in Medical Tourism to Mexico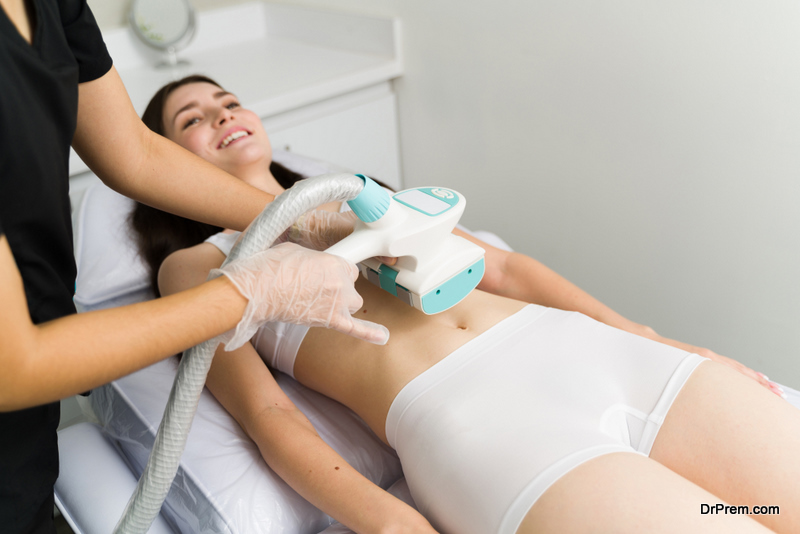 Mexico is known for its great spa resorts and wellness treatment facilities but it is also becoming one of the most popular destinations in the field of medical tourism. The biggest part of the revenue the country generate from wellness tourism. Mexican government knows the benefits and importance of tourists. That is why the local government is trying to facilitate tourists with latest and advanced healthcare facilities.
In order to improve the healthcare facilities in the country, the government and private sector are working together. The main motive behind integration is to increase the chain of healthcare services and improve its standard. The mission is to make Mexico world's top medical tourism destination and enhance the healthcare business. Mexico  claims that, after Thailand, it is the second most convenient and affordable destination for medical tourism, and Mexico medical tourism plastic surgery offers serious competition to Thailand and other countries. The government has to make effective business and marketing strategies to leave behind Thailand in this race.
Certification, market competition, and language barriers are three main challenges for Mexican medical tourism. The government of the country is trying to overcome these barriers.
Certification barrier
According to the healthcare policy of Mexico, hospitals must have the certification of the Joint Commission International. There are more than 3,000 hospitals and nursing homes in the country but only eight hospitals are certified. This is the main reason behind the low popularity of the country as medical tourism destination. While choosing medical tourism destination, people often check the certification of the hospital, and if it is not certified then people would never select that hospital.
Language barrier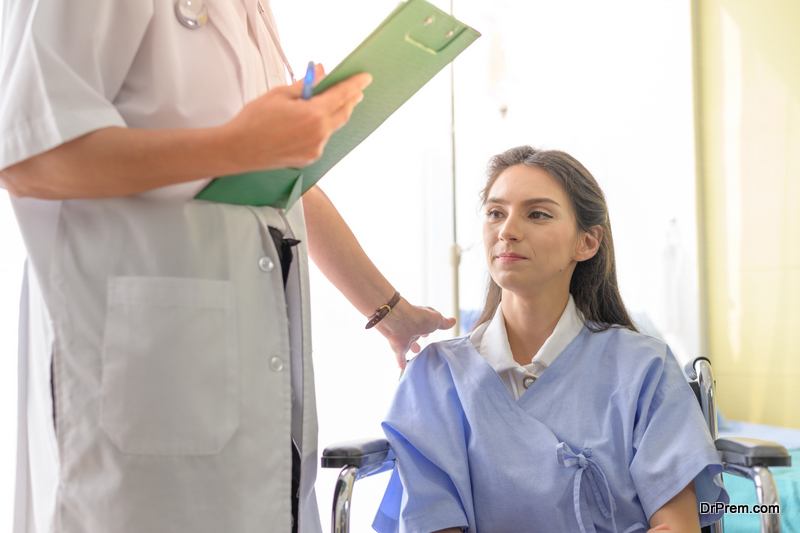 Language barrier is another major challenge that Mexico faces during its development as a medical tourism destination. A medical tourist will always prefer to go in a country where he does not have to face language barrier because this can create problems while communicating to the medical staff. A person is able to understand the entire medical treatment procedure in his own language only. It is the duty of the management to provide translators to such medical tourists.
Direct competition from Latin America