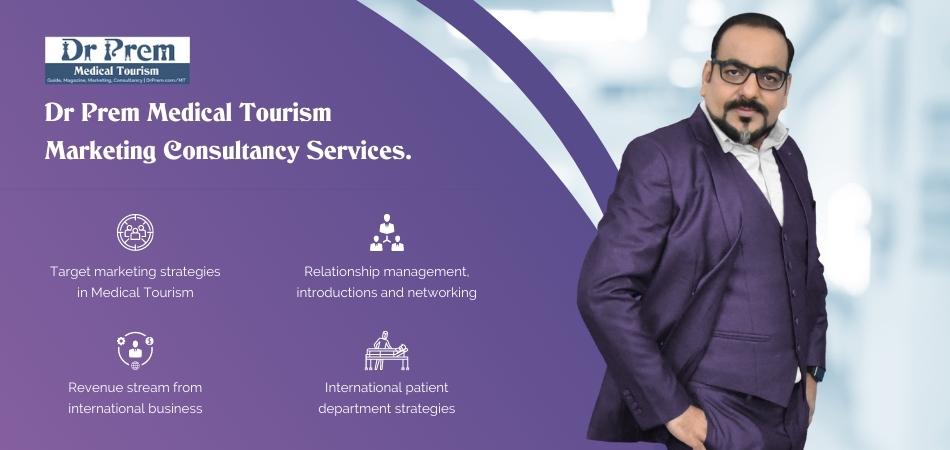 Medical tourism is one of the biggest industries in Argentina. The country receives medical tourists throughout the year, generating revenue not just in the healthcare sector but also in the hospitality and entertainment sector. Over 20% of the revenue goes to hotels, tourism agencies, and recreational activities. Medical tourism in Argentina generates the highest amount of foreign currency, and has led to the creation of thousands of jobs, to cater to the demands of this industry.
In 2016, 14,000 foreign medical patients spent approximately 300 million USD on treatments and tourist activities reports National Institute of Tourism Promotion. This has built the importance of medical tourism for the country's economy.
Most visits (48%) were for curative medicine, 34% visited for cosmetic surgery and 18% for wellness treatments. The most in demand treatments were traumatology, liposuction, cardiology, dentistry/ophthalmology, cardiology, breast implants, weight management, abdominoplasty, medical checkups, and transplants.
Foreign medical travelers choose Argentina as their preferred destination due to the lower cost of treatments as well as the prestige factor. The excellence of Argentinian doctors is famous globally. Waiting period for treatments is remarkable less, only about 10 days.
Image consciousness and expertise  in cosmetic surgery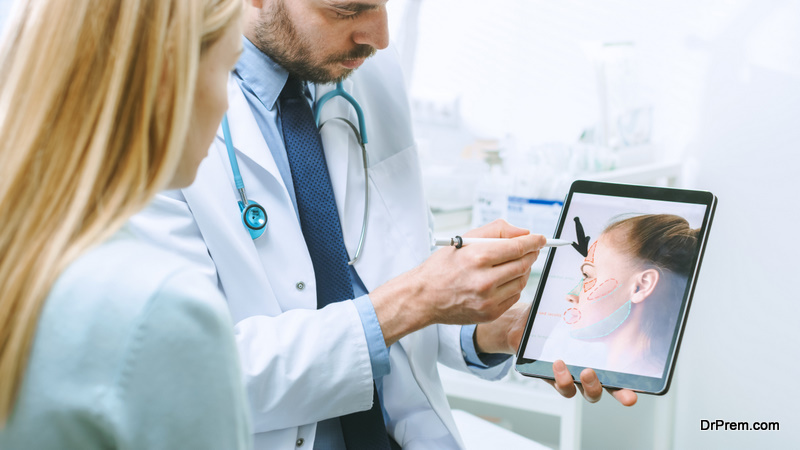 Argentinians celebrate looking great and associate it to feeling good. As a result, due to domestic and international demand, it is a hub of cosmetic and plastic surgery.Surgeons are extremely skilled and have a high success rate. Thus medical tourism in Argentina is mainly focused on cosmetic and plastic surgery.
Exhibiting a definitive intent to break the language barrier, Argentina has English-speaking physicians and surgeons who can converse with medical tourists with no trouble. Thus, while receiving excellent yet affordable healthcare, medical travelers may also enjoy an unparalleled vacation in Argentina.
Medical Tourism in Argentina – News, Updates, Guides and Trends by Dr Prem
Healthcare System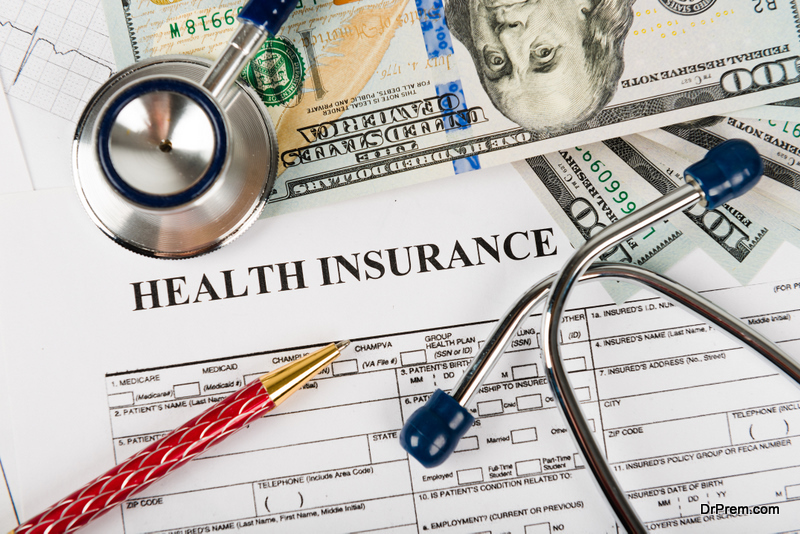 The Ministry of Health and Social Action oversees the healthcare infrastructure in Argentina. Consisting of a three-tier system, i.e. the public sector, the private sector and the Obras Sociales, an organization representing the Argentina's work unions, the healthcare system promises to offer the best medical treatment to visitors.
While the public sector relies on taxes for financing, the private sector sustains its growth on its own. The private sector, which represents over 200 medical facilities across the nation, provides quality healthcare to about two million Argentines. The third component, i.e. Obras Sociales, counts on health insurance funds to offer quality healthcare to employees.
Quality of Healthcare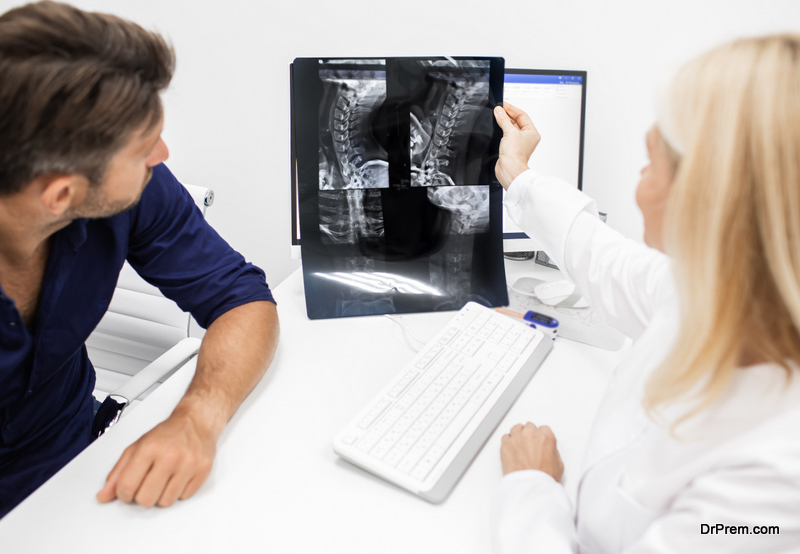 Owing to high quality medical facilities and foreign trained, highly qualified physicians, Buenos Aires outshines all other Argentine cities when it comes to offering the best medical care. Medical tourists can avail the finest, the most affordable and the most advanced surgical and wellness options in the capital city.
General

Language
Spanish
Time Zone
GMT -3
Dialing Code
+54
Electricity
220V, 50Hz
Medical Tourism Status
Buenos Aires, Córdoba, Rosario
Currency
Peso
Clothing
Take lightweight clothes you can layer, a sweater and an all

-weather coat.

Health Related

Mortality Rate
7.4 deaths/ 1,000 live births
Life Expectancy
M 72.5/ F 79.1
Patient: Physician Ratio
330: 1
Hospitals JCI accredited
Recommended    Vaccinations
Hepatitis A, Typhoid, Hepatitis B, Rabies, Diphtheria-teta- nus, Measles, Varicella, Poliomyelitis, Yellow fever
Other Infections
Chagas disease, Argentine hemorrhagic fever, St. Louis en-

cephalitis, West Nile virus infections, Tick-borne relapsing

fever, Anthrax, HIV
Tourism Related

Population
41,660,417
Reliability of Police Services
130/140
Global Competitiveness
3.87/7
Physician Density
3.2/140
Tourism Competitiveness
4.2/7
Hospital Beds
45/140
GDP/Capita
18,112
Quality of Air Transport Infrastructure
113/140
Health and Hygiene
5.8/7
International  Air  Transport  Network
96/140
Safety and Security
4.5/7
Quality of Roads
104/140
Air Transport Infrastructure
3.1/7
Hotel Rooms
55/140
Tourism Infrastructure
4.3/7
Tourism Openness
108/140
Cultural Infrastructure
3.3/7
Attitude  of  Population  Towards Foreign Visitors
113/140
Visa Requirements
27/140
Argentina is a one-stop destination for those who wish to explore the ethnically rich Spanish culture, its various music forms, dance styles, architectural diversity and luscious food. Argentina's climatic conditions create a perfect background that urges adventure seekers to indulge in hiking in the rainforests, skiing and trekking in the glaciers. Further, visitors may enjoy the rich culture and history while participating in eco-tours, enjoying several delicacies, exploring amazing nightlife along with camping and diving.
Location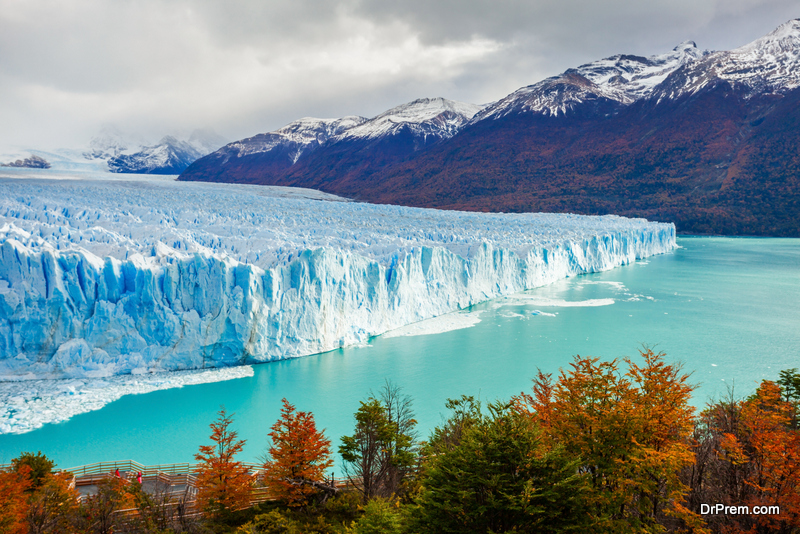 Argentina shares its borders with Uruguay, Brazil, Paraguay, Bolivia and Chile. The world's eighth largest country, Argentina provides shelter to no less than 41.6 million people. Lush rainforests, sweeping plains, white capped glaciers, underwater geography and a comprehensive portfolio of amazing tourist attractions make Argentina a perfect tourist destination. The country further offers itself as the gateway to one of the most scintillating yet uninhabited places on earth – Antarctica.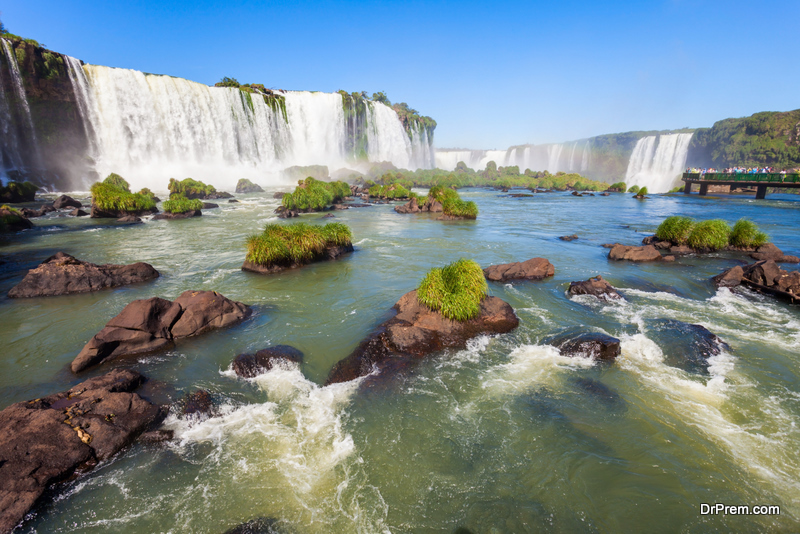 The capital city Buenos Aires was the first city on the entire South American continent that ever surpassed one million inhabitants. Known as Tango and Paris of South America, the city enjoys the highest international repute among other South American cities. You would find quite a number of European immigrants here who have successfully survived several crises and managed to make Buenos Aires the cultural and political capital of the nation. The capital city flaunts exciting nightlife, and a wide range of tourism related amenities in tandem with a rich history to keep visitors interested through their explorative jaunts. Further, tourist friendly locals demonstrate unyielding spirit, energy and tenacious passion for life.
Thrill seekers will not find any other tourist destination more suitable than Argentina to soothe their fancies. The second largest city, Córdoba, the third largest city, Rosario and the fourth largest one, Mendoza, have tremendous scope for tourism.
Those who have that latent desire to explore flora and fauna would find the jungles of northern Iguazu Falls National Park and the wild terrains of Tierra del Fuego extremely soothing and indicative of pristine natural beauty. Both these attractions draw large crowds when compared to other parts of the country. Aside from touting an ethereal landscape of enchanting proportions, the Iguazu National Park also allows visitors to be conversant with diverse animal and plant life. Thanks to the free flowing Rio piranha that makes the Iguazu Falls four times wider and half the height of Niagara, it is now included in the UNESCO Heritage Sites' list.
Allowing visitors to travel around the immense eastern plains and explore the impressive Andes mountain range to the west that further has the highest peak in the Western Hemisphere at 6,959 meters; Argentina, undeniably, is a paradise on earth. Those who seek variety while traveling would feel more than pleased to visit Jujuy and Tierra del Fuego in the Andes, the Northwest plateaus, the lake region, the forests and glaciers in the Patagonia.
Climate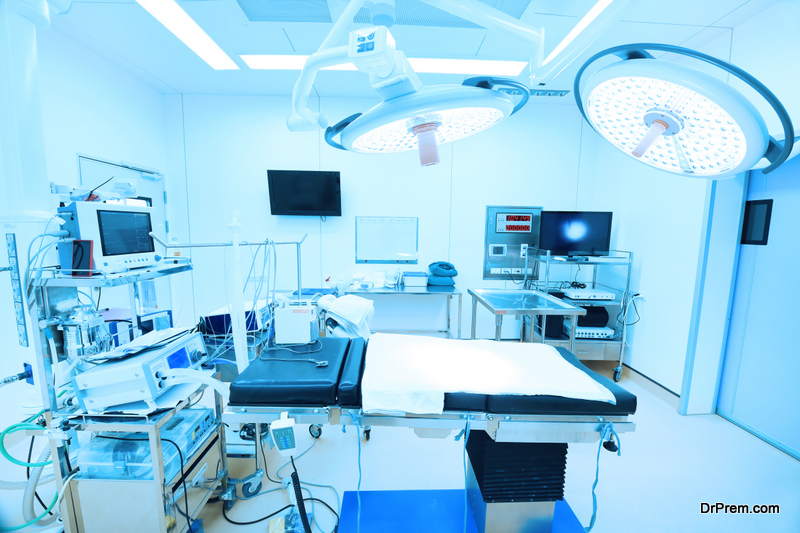 Climate always plays a vital role in sustaining tourism related activities. Argentina flaunts different climatic conditions like subtropical in the North, sub-Antarctic in the southern Patagonia and mild and humid in the Pampas plains. The median temperature from November to March is 23° C, which is quite suitable to embark on sightseeing spree. From June to September, the median temperature remains at 12° C.
However, if you move out of the capital city, the quality of healthcare suffers a serious decline. Medical facilities, especially in rural areas, do not have the latest medical equipment available and hence, they do not offer equivalent, high quality healthcare services when compared to urbanized cities.
Medical tourism in Argentina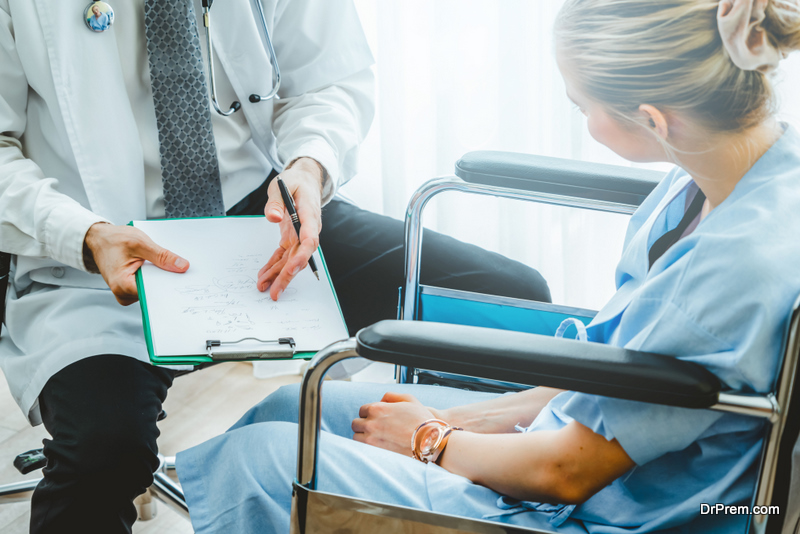 Notwithstanding the collapse of Peso in 2002, the medical tourism industry in Argentina stayed unaffected and has been on the rise since then. Since US dollar grew stronger, the North Americans opted to travel to Argentina for cost-effective medical treatments. Similar to its other South American counterparts, clinics and hospitals in Buenos Aires offer excellent cosmetic and dental procedures without asking patients to shell out a fortune for it.
Active government support boosting medical tourism in Argenta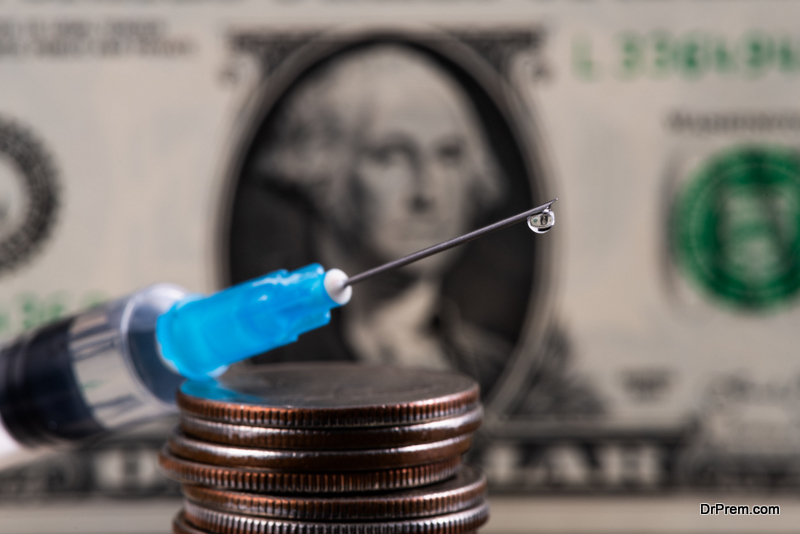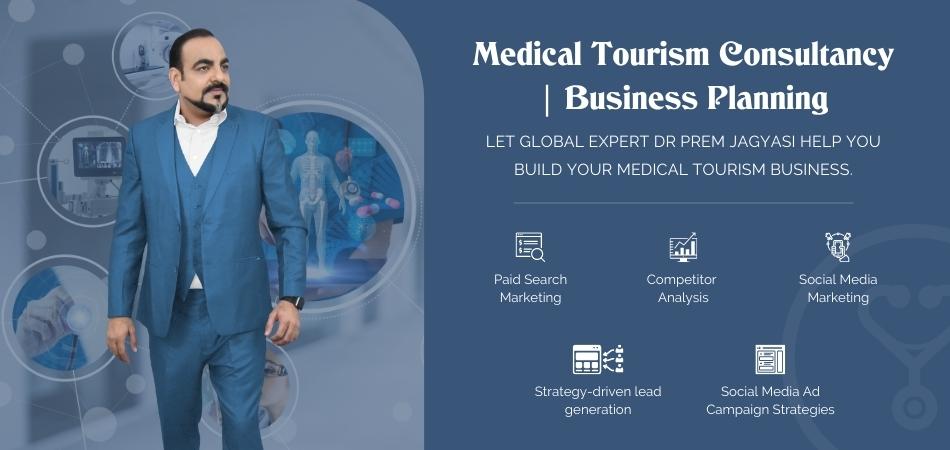 Encouraged by the growing tourist visits for medical purpose, the Argentinian government hopes to draw many more medical tourism visitors in the coming years. The Argentine Congress of International Medical Tourism met for the first time in Buenos Aires in 2015. The government and the medical tourism providers in Argentina including hospitals had announced a 5-year plan to increase the revenue to 500 million dollars annually. They discussed strategies on boosting the industry to become the premier destination for medical tourism in Latin America.
Tourism contributed to 7% of Argentina's GDP, according to Miguel Cané, the president of the Argentine Chamber of Medical Tourism, in 2015. The goal of positioning and growing Argentina as one of the major medical tourism destinations of the world has been achieved to a great extent over time. In 2015 the country ranked 5th in the top-five of the Latin American medical tourism destinations. In 2017, it reached the 4th position, according to the medical tourism index, and is expected to go higher.
Argentina is next only to Brazil and is expected to claim its market share of the 17.26 billion USD LATAM medical tourism market projected by 2026. The LATAM market is projected to grow at 18.9% from 2021 to 2026.
Some steps such as the exemption of VAT for accommodation of medical tourists, revision of tax charges for export of medical services provided would attract more patients to Argentina and maybe even open more markets for Argentina.
Top destinations for Argentina medical tourism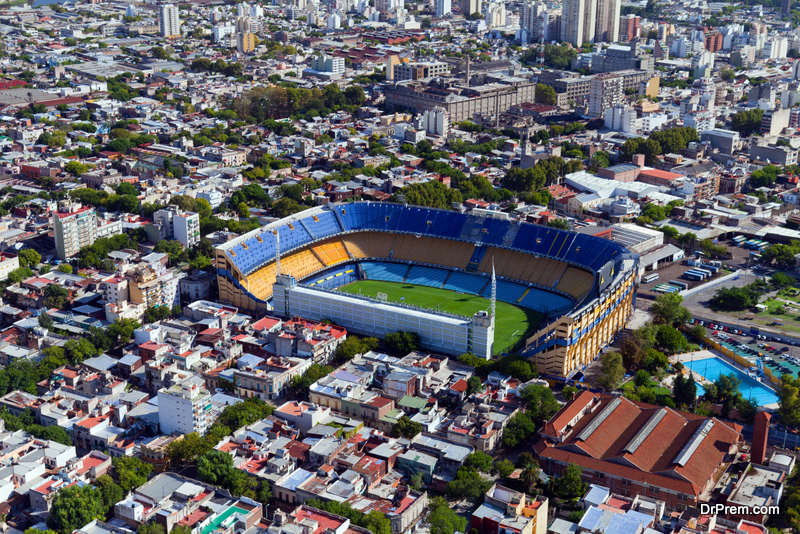 Argentina has many medical tourism destinations, from the capital Buenos Aires to Mendoza. Buenos Aires is in the top spot as it has 37% hospitals and healthcare facilities visited, 19% in the province of Buenos Aires, 15% located in Cordoba, Mendoza 10% and 7% in Santa Fe. The rest 12%  are various towns and cities in the whole of Argentina.
Among medical tourists, 47% were from Latin America, 24% from Canada and United States, 22% from Europe and the other 7% from various other countries.
Cosmetic and plastic surgery in Argentina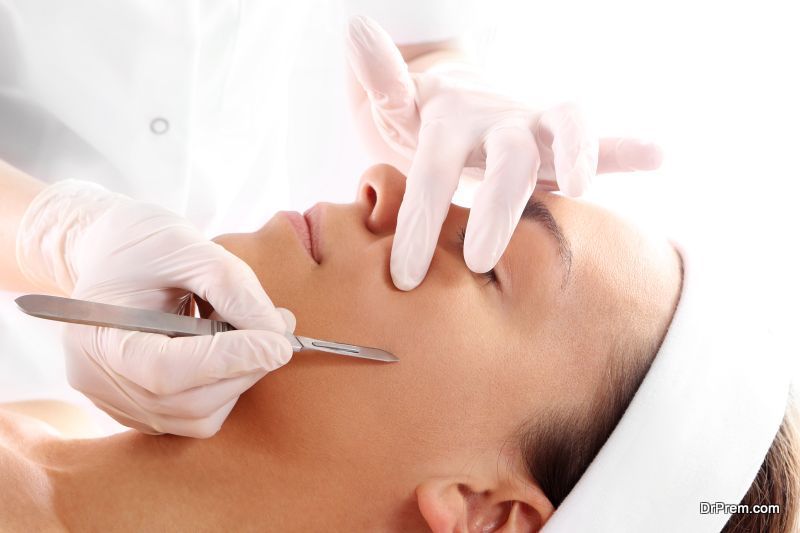 Around 67% foreign patients in Argentina seek different medical treatments and procedures, according to official data. But the rest 33% visit to avail of the cosmetic treatments and surgeries such as liposuction, cosmetic dentistry and weight loss programs. The patients are from countries such as the US, Canada and European countries where the cost of cosmetic procedures is beyondthe reach of most people. The waiting time is also a deterrent factor.
Argentina has been focusing on improving the quality of services as well as the infrastructure of the clinics providing cosmetic treatments. The cosmetic surgery industry, therefore, has evolved as it has been providing the services since 2002.
Plastic surgeons in Argentina are skilled with reason – the domestic demand is high for procedures such as breast implants, tummy-tuck, laser surgery etc. It is estimated that 1 in 30 Argentinians have undergone some form of plastic surgery making the Argentinian population most operated on after Mexico and the US. This has made plastic surgeons in Argentina well-versed with the surgeries as well as new technologies and equipment.
Therefore, cosmetic surgery Argentina is most sought after, especially by North American and LATAM medical tourists.Now, it is one of the leading countries where people arrive to get their treatments done. Cosmetic surgery in Argentina is a major contributor to the country's GDP.
However, there are many clinics which are not registered with the Argentine Ministry of Health, so medical travelers should check for this registration, when they search cosmetic surgery Argentina, before they book appointments. The hospitals have different complexity levels depending on infrastructure and facilities offered. Some have intensive care units, or coronary units or provide good comfort for the patient as well as attendant/companion if there is a need for hospitalization.
Additionally, it is preferable that the surgeon should be a member of the International ASPS (American Society of Plastic Surgeons), which is the biggest specialty plastic surgery association worldwide. This would lead to successful cosmetic procedure outcomes.
As huge currency devaluation in 2018 has largely driven down the cost of treatments. Patients can seek plastic surgery at prices which are 70% less than before, and at least 3 times less than European countries or the US. The devaluation has turned Argentina into most competitive country among its neighbors, in terms of both pricing and quality, as the services and working capital costs have plummeted.
The trend is to enjoy the exotic beauty of the Argentinian landscape – stunning mountains covered with gorgeous snow, colossal waterfalls, shimmering lakes and striking prairies tempt visitors who want to holiday as well as get a facelift or dental surgery or plastic surgery done.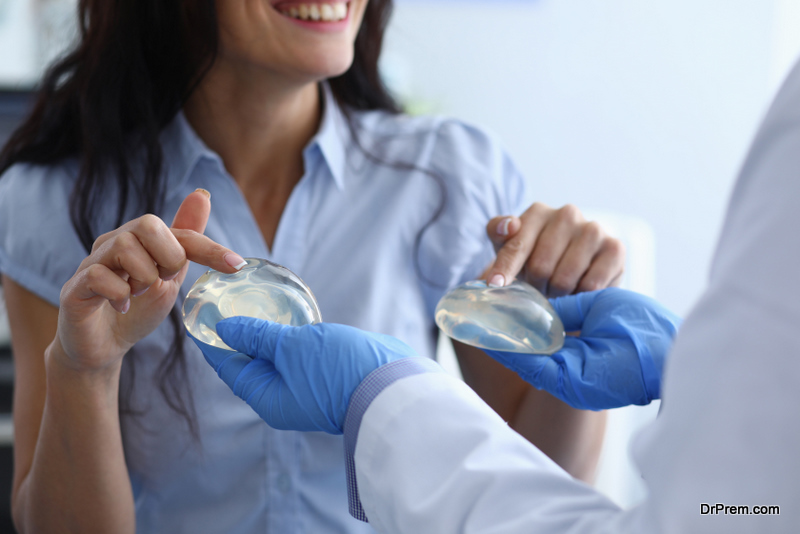 Holidaymakers take out the time to watch the exciting dance shows and go for teeth whitening or breast augmentation. Several clinics catering to medical tourists offer multiple treatments at affordable prices, thus driving up business.
Medical tourists however should plan to go for sightseeing and enjoy the many entertainments offered before any cosmetic or plastic surgery procedure. Surgeons advise to stay out of the sun for two months at least after any invasive cosmetic surgery. All the tango dancing should be done before any medical procedure!
The cost of breast and buttock implants varies between 700 to 1400 USD in Argentina, which is much cheaper than other countries.
Low-cost quality healthcare, reduced waiting times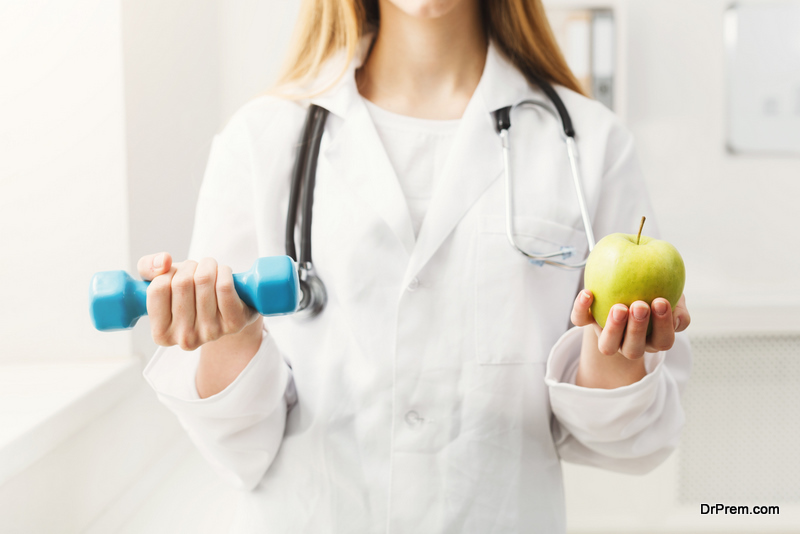 As Argentina is an established player in the medical tourism sector, it is expected to occupy a sizeable market share.  The country offers low-cost high-quality treatments, which attract patients from countries like US, Chile, Canada etc.
In Chile, the centres providing weight loss and other such programs are usually too expensive for many people. Those who want the benefit of these programs at a much lower cost visit Argentina. Similar clinics in Argentina offer customized treatments under care of doctors, physical therapist, nutritionist and psychologist.Affordable accommodation works as an added incentive to visit Argentina for treatment.
Taking the example of Chile, UK and Canada where healthcare is public system, there can be waiting periods for upto two years. Patients who cannot wait for so long due any reason, are forced to leave the public system and opt for private care which is exorbitantly expensive. The best option therefore, is to travel for treatments and procedures, and due to its geographical proximity to North America, UK and Europe Argentina receives medical visitors all through the year.
Argentina has also seen the influx of patients who do not have health insurance in their own countries. The low-cost high-quality care is to Argentina's advantage, as it earns by providing good healthcare to patients who would otherwise be deprived of treatment.
A coronary bypass costs around $26,000 in Argentina, whereas in a US hospital, the costs start from $45,000 and could go up to a whopping $450,000, about 17 times more than the cost in Argentina.
Inclusion of wellness offerings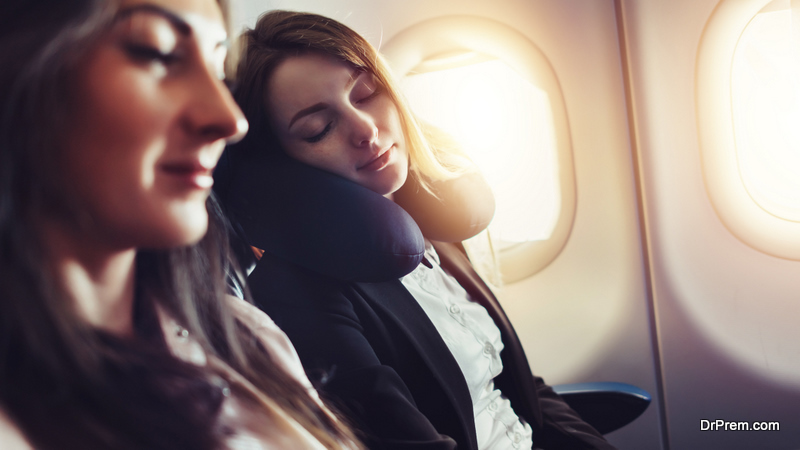 Wellness is a key focus worldwide, due to the pandemic. Argentina has an advantage here, as it has been providing wellness-oriented programs for the past decade or so. Now, it can hope to attract wellness minded tourists who want to de-stress and learn better lifestyle tips to control diabetes, or weight-loss or to quit smoking.
The emergence of low-cost airlines has also attracted medical tourists from the middle-income group. Medical tourism industry leaders in Argentina are positioning themselves as leaders in the region and expect to generate more revenue in the coming years.
Medical tourism in Buenos Aires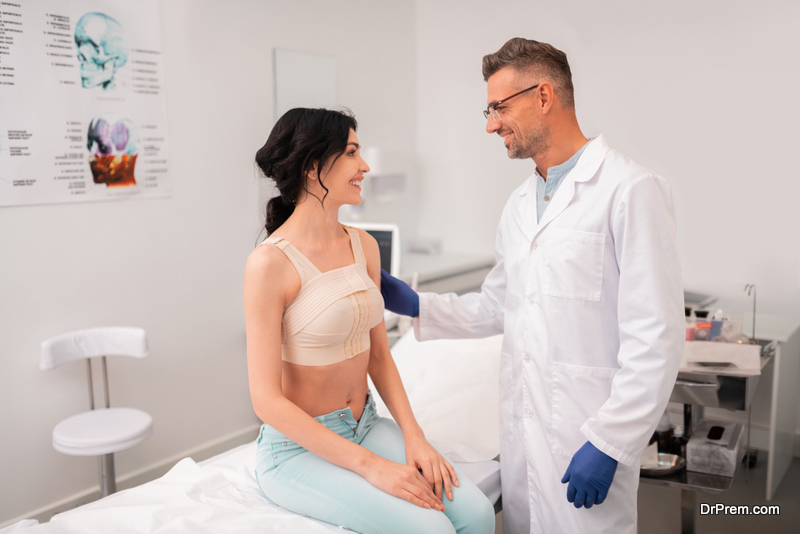 Buenos Aires is known for its quality healthcare especially plastic surgery. For almost two decades, medical travelers have visited Buenos Aires due to the unique combination of good weather, excellent surgeons and well-trained support staff.
The city has a European ambiance which attracts medical tourists from North America as they seek European holiday experience but at a reasonable cost. The Plaza De Mayo with the Casa Rosada, Teatro Colon, and the MALBA museum are world-famous places to visit.
Although Buenos Aires is famous for gender reassignment and cosmetic surgery, it also offers a wide variety of treatment options as well. All the clinics employ staff who are fluent in English, as majority clients are native English speakers or English is their second language.
The hospitals are known for their luxury accommodations with well-designed rooms and all types of modern amenities. The follow-up care provided is also good, and all of these factors attract medical tourists throughout the year. Hospital Britanico or The British Hospital is famed for cardiac surgery, valve replacement and pacemaker implants. Buenos Aires is the destination of choice for medical tourists who want to explore a new medical tourism destination and avail of high standard healthcare.
Medical tourism boom continues
18% of medical travelers are opting for wellness treatments nowadays. The most visited destination was the Autonomous City of Buenos Aires (37%), 19% province of Buenos Aires, 15% Cordoba, 10% Mendoza and 7% in Santa Fe. The remaining 12% went to the other provinces.
The 47% of Latin American patients are from Paraguay, Bolivia and Uruguay, 24% from Canada and US, 22% from Europs and the remaining 7% from other countries.
Government and the private sector are working in collaboration to draw more patients from Europe and US. This initiative called Medicina Argentina or Argentina Healthcare hopes to increase foreign patients by focusing on the following areas:
Providing superior medical services to patients who may not access healthcare in own country due to high costs
Patients who have to wait a long time for treatment
Increase Argentinian income from tourism
Improve healthcare quality for locals
Unique promotional strategy to attract cosmetic surgery patients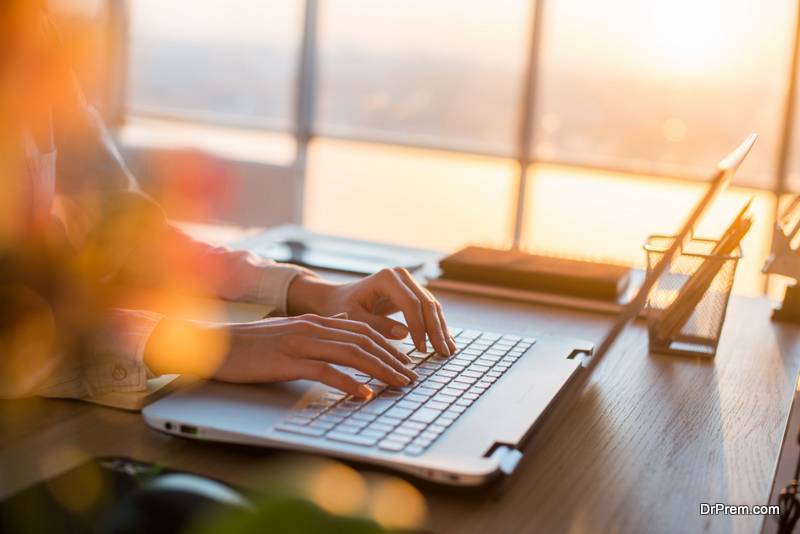 Argentinian medical tourism companies have used the internet to market the cosmetic surgery treatment packages. The Tango is the main attraction, with its local wines and entertainments being the other draws.
Globally, cosmetic enhancement market is  worth multi-billion dollars, catering to millions of people who need the surgeries for repairing or enhancing their natural looks. To attract visitors, medical tourism companies in Argentina are using the internet as a marketing tool very successfully.
The sites offer medical services thrown in with the famed Tango of Argentina. Medical tourists can choose to have an exciting holiday learning to Tango in Argentina, visiting wineries and other local entertainment. The innovative marketing strategies, devaluation of the currency, cut-rate prices and foreign investment turned Argentina into the 11th among countries that provide invasive as well as non-invasive cosmetic surgery.
To adhere to plastic and cosmetic surgery standards and ease the processes, the government should have stricter regulations for private clinics and offer more tax reductions, VAT exemptions etc.  Argentina has the potential to be the number one in the world in plastic and cosmetic surgery treatments.