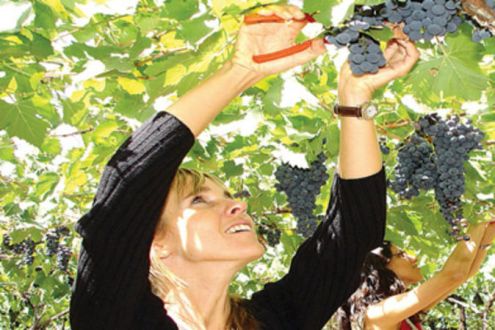 Mendoza in Argentina is a beautiful wine region, which is renowned for its wines. Their wines are made from grapes sourced on different vineyards located in the Uco Valley, Central region, and vineyards located in Eastern region. These regions are known for their high altitude vineyards and cool climate that is perfect for the cultivation of vines.
Mendoza Valley is also renowned for its natural beauty and it is a great tourism destination. Many tourists visit the place every year to spend quality time in the lap of the nature. Visitors can enjoy the view of the Mendoza city from the top of the valley and can enjoy wines while exploring the beauty of the region.
The valley is also rich in flora and fauna and tourists can spot different species of high altitude birds and animals. They can also find wide variety of flowers and plants on the valley. Visitors can visit various wineries and vineyards and can expand their knowledge about wines. It is a good place to visit for wine lovers as they can get an opportunity to know more about wine, its taste, and its variety. Lodging facilities are also available in the Mendoza city and visitors can choose hotels, lodges, and resorts according to their budget.
Image Source: LonelyPlanet