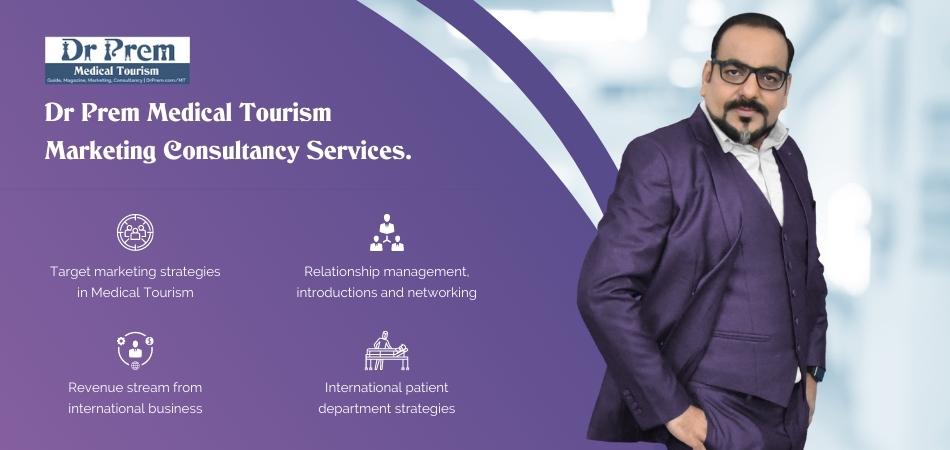 Malaysia has recently become one of the fastest emerging destinations for medical tourism in Asia, mainly catering for Asian health travelers. A variety of patients from other richer Asian countries like Singapore and Japan visit Malaysia due to the lower prices offered for medical procedures. Malaysia is slowly becoming a 'one stop destination' for medical tourists combining a vacation in an exotic locale with high-tech medical facilities that offer procedures ranging from cardiology to ophthalmology. With pleasant vacationing opportunities and excellent healthcare facilities, Penang is the most preferred medical tourism spot for international patients.
Medical Tourism in Malaysia – News, Updates, Guides and Trends by Dr Prem
EW group collaborates with AK International LLC to strengthen medical tourism business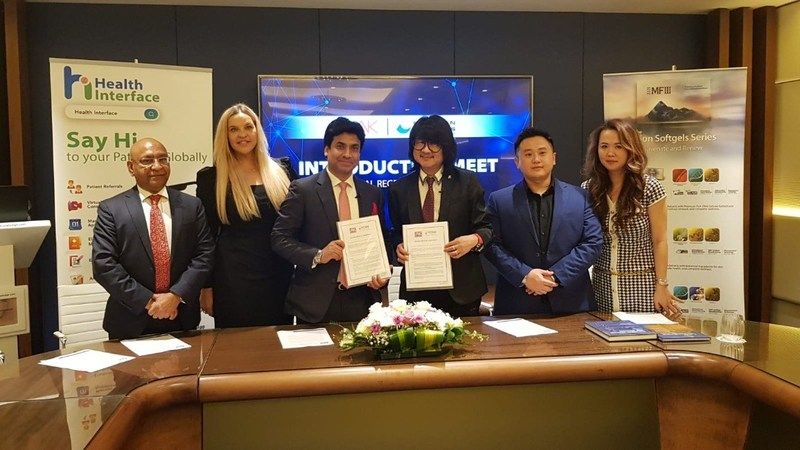 Image Source : mma.prnewswire.com
In a bid to strengthen medical tourism business between Malaysia and UAE, the European wellness Biomedical Group (EW Group) signed an MOU with AK International LLC, a Dubai based healthcare and technology group to facilitate the access of Biological Regenerative Services in both the countries.
The collaboration would work to build two Centers of Excellence, one for the rehabilitation, holistic management and education of pediatric developmental disorders, such as Autism Spectrum Disorder, Down Syndrome, etc. The other center would focus on the management of rare and untreatable diseases such as Rheumatoid Arthritis, CHARGE syndrome and more. Medical tourism facilitator companies from around the world would be able to send patients to seek treatment in these centers.
The two companies are interested in developing 'Digital Wellness Service Corridor' that would easily connect UAE patients to medical tourism facilitator companies in Malaysia. A unique Halal Hub for Regenerative and Biotechnology Medicine with 100 beds, GMP certified halal drugs and botanical drugs manufacturing facility as well as Muslim-centered retirement villas are also in the offing.
APHM calls for resumption of medical tourism in Malaysia
Image Source : aphmevents.com
The Association of Private Hospitals Malaysia (APHM) has requested the government to allow medical tourism to resume, at the earliest. This would improve the economic situation of the sector and its associated sectors such as hospitality and tourism. Private hospitals in Malaysia can handle the influx of foreign tourists as the number of Covid-19 cases have declined.
Dr. Kuljit Singh, president of the APHM, called for neighboring countries' patients to be allowed to be treated in Malaysia, especially those patients who were fully vaccinated. He said that private hospitals would increase revenue for the government, as well as assist in next vaccination phase for teenagers or those who require a third Covid-vaccine dose. 
Green-bubble for confidence-building in medical tourists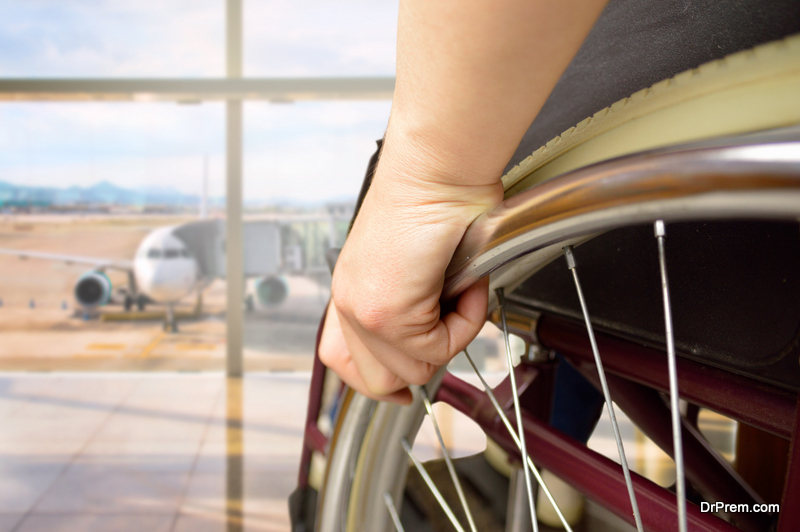 Green-bubble concept should be adopted for medical tourists. Dr Kuljit Singh, President of the Association of Private Hospitals opined that the Green-bubble ensures the safety of healthcare travelers, and this would create confidence in them. Medical tourists currently traveling to Malaysia would no longer have to charter special chartered flights. Relaxing certain regulations would help more patients to travel to Malaysia, and help to recover the economic losses faced by the medical tourism sector in 2020. In 2019, Malaysia had generated RM 1 billion revenue but slowed down considerably due to the pandemic.
Rethinking medical tourism strategies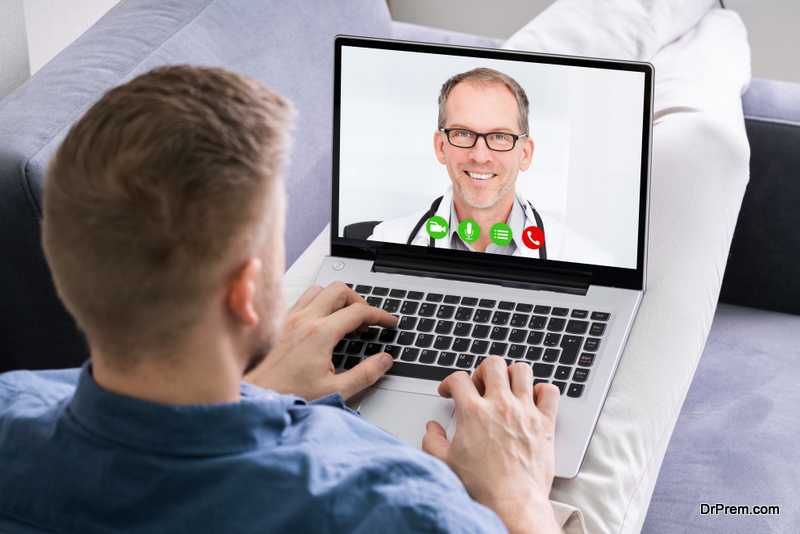 Medical tourism in Malaysia was badly hit by Covid 19. Experts, however, believe that the sector can not only revive but come back stronger and better than before. The medical tourism companies in Malaysia as well as the hospitals and other healthcare providers will have to tweak their medical tourism strategy in order to compete globally. Creating medical tourism packages that complement Covid era travel behaviors. Packages should be affordable for the middle-income groups of the Middle-East and Europe.
Malaysia should develop measures to make the medical tourism sector resilient post-Covid-19 such as adopting digital healthcare provision, greener tourism, providing transparent information to healthcare travellers and more. The Malaysia Healthcare Travel Council has foressen that there would be some initial problems but these could be overcome to create a strong medical tourism industry post-pandemic.
Malaysia eyes big market pie in medical tourism industry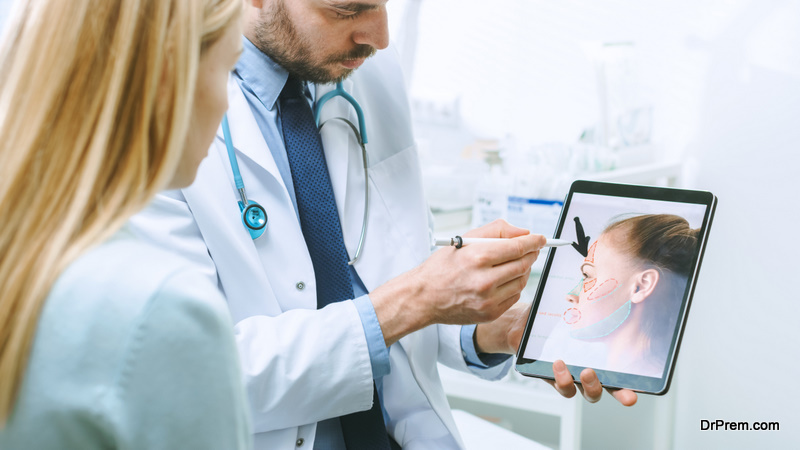 As medical tourism is booming, it is affecting many countries across the globe in different ways. Many people from developed countries travel to developing countries in order to get the benefit of medical tourism. Medical tourism provides them an opportunity to get treated in countries like India, Singapore, South Korea and Malaysia.
Malaysia is one of the best and renowned countries providing quality medical treatment at lower prices. Malaysia is concentrating on the medical tourism sector, which is inherent with considerable revenue-generating potential as patients in countries like the US are looking for quality and low priced medical facilities.
Malaysia is a beautiful country and provides a quality medical treatment. The enormous growth of Malaysia medical tourism can attribute to the presence of the hospital using latest technology and affordable healthcare. It also has a large number of highly skilled medical staff and experts to give you better service.
A majority of the UK and the US patients to seek medical treatment visits Malaysia. As the healthcare costs are rising day by day countries like Malaysia is attracting more and more visitors to get the multiple benefits of medical tourism.
Malaysia healthcare is highly advanced as they are using latest technologies and providing top class services to international patients. Therefore, it is making the country one of the top five medical tourism destinations in the world.
Malaysia has a wide network of clinics or hospitals, which have state-of the art facilities and modern infrastructure, which offer deals, leading to affordablemedical tourism package in Malaysia. People across the world are coming in for surgeries like dental surgeries, cardiac surgeries, cosmetic surgeries and fertility treatments. In addition to this, Malaysia also offer good care for oncology, orthopedic, obstetrics or gynecology, urology, otolaryngology, gastroenterology, reconstructive surgery, and health screening.
Many medical professionals in these hospitals and clinics have received their certifications from abroad, which enables them to interact or relate with patients from different cultures and helps them to offer them the latest and safest medical practices.
In Malaysia, patients do not have to visit many hospitals for various tests or treatments, because most of the hospitals in the country provide a large number of facilities under single roof.
General

Language

Malaysian

Time Zone

MST(UTC +8)

Dialing Code

+60

Electricity

240V, 50Hz

Medical Tourism Status

Kuala Lumpur, Klang, Kampung Baru Subang, Johor Bahru

Currency

Ringgit

Clothing

Considering the climatic conditions wear comfortable

clothes like t-shirts, pants, jean, long shirts and khakhi

shorts.

Health Related

Mortality Rate

4.92 deaths/ 1000 population

Life Expectancy

71.7M /76.4F

Patient: Physician Ratio

1400:1

Hospitals JCI accredited

6

Recommended    Vaccinations

Hepatitis A, Typhoid, Hepatitis B, Rabies, Diphtheria-tetanus,

Measles, Varicella, Japanese encephalitis and Yellow fever.

Other Infections

Scrub typhus, Hepatitis E, Lung fluke, Sea snakes HIV, Giant

intestinal fluke, Melioidosis
Tourism Related 

Population

28,334,135

Reliability of Police Services

37/140

Global Competitiveness

5.38/7

Physician Density

89/140

Tourism Competitiveness

4.7/7

Hospital Beds

87/140

GDP/Capita

$17,675

Quality of Air Transport Infrastructure

24/140

Health and Hygiene

4.6 /7

International  Air  Transport  Network

23/140

Safety and Security

4.8/7

Quality of Roads

27/140

Air Transport Infrastructure

4.5/7

Hotel Rooms

47/140

Tourism Infrastructure

3.8/7

Tourism Openness

21/140

Cultural Infrastructure

3.9/7

Attitude  of  Population  Towards Foreign Visitors

56/140

Visa Requirements

1/140
Enchanting beaches, sparkly sands, beautiful cities and a blend of different cultures is what makes Malaysia reflect the entire Asia. This country is one of the fastest growing economies in the world. Thriving on different sectors of tourism, Malaysia boasts of comprehensive medical healthcare system, alternative treatment plans and an array of places of interests, which lead to the rejuvenation of mind, body and spirit. It is because of these reasons that Malaysia has become a popular destination for medical tourism.
Language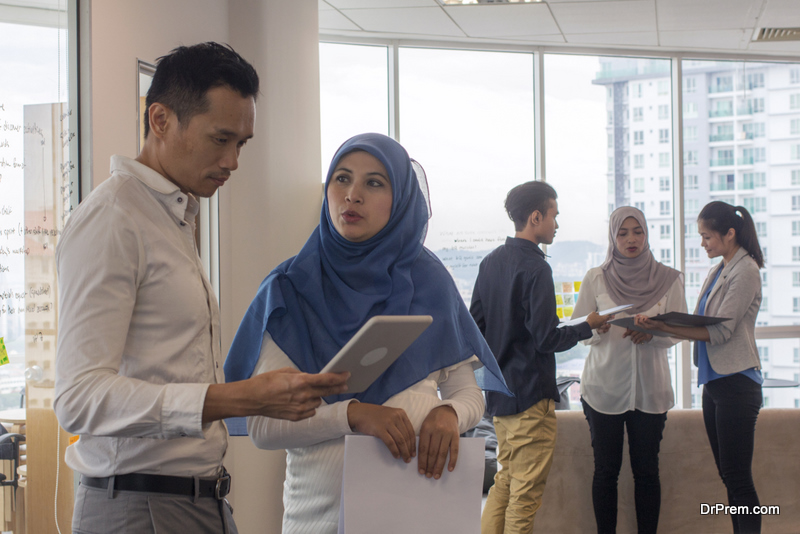 Being a multiethnic and multicultural society, Malaysia is one of those countries where several languages are spoken widely. Malay is language that majority of people use for day-to-day communication. At the same time, English is a language that most of the people can speak and comprehend. It is widely spoken in cosmopolitan regions. Individuals who can speak English as their first or second language dominate the medical sector.
Sites to See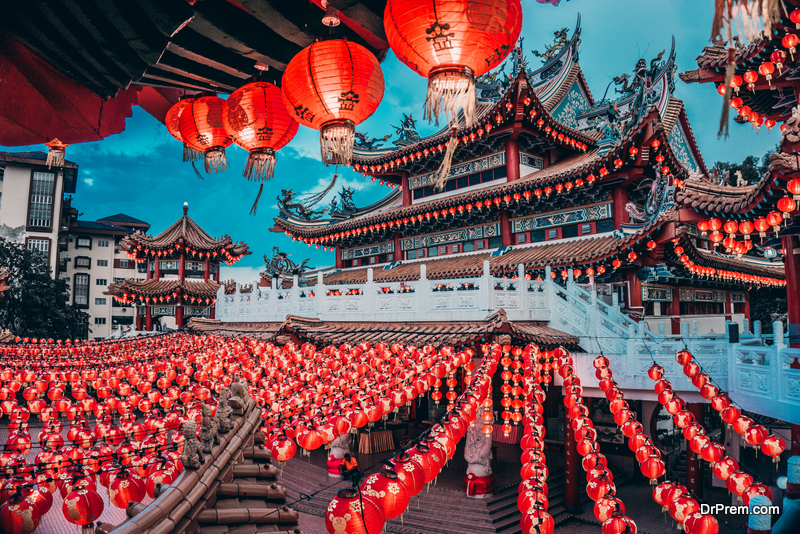 Malaysia houses a number of places and historical sites that attract tourists from different parts of the world. Some of the most visited places in the country include the Sunway Lagoon Theme Park, the Batu Cabes, Thean Hou Buddhist Temple and Sungeo Tua Waterfall. The capital city, Kuala Lumpur, is one of those destinations that have something for everyone, as it includes various edifices, architectural marvels, natural beauty and colonial buildings. PETRONAS Towers are a prime attraction in the capital city. Numerous beaches, along with the Langkawi Island and Geopark Borneo Rainforest, attract a large number of tourists. Taman Negara National Park, which is one of the oldest jungles in the world covers 443 square kilometers of jungle, is the largest protected evergreen lowland rainforest cover in the country. You can even experience a few coolest weekend getaways in Malaysia.
Weather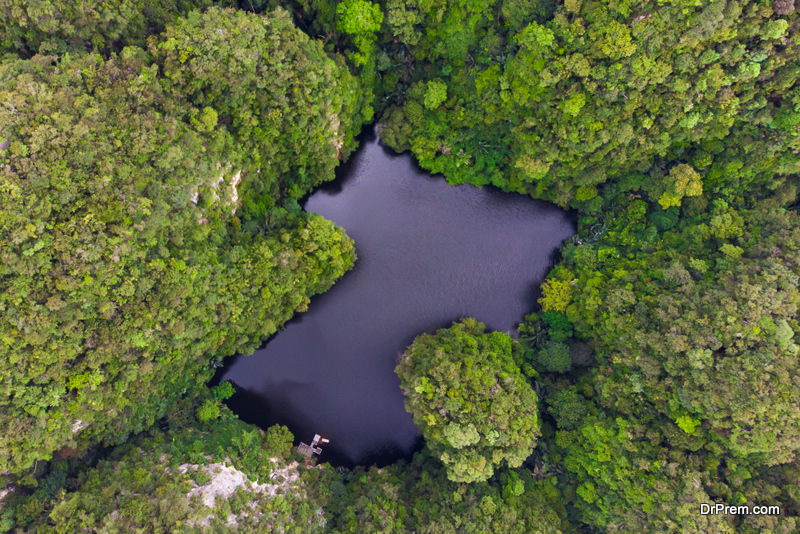 Malaysia has a climate that would suit all kinds of tourists. The climate is generally humid and tropical in nature, with average temperatures being 30 degree Celsius. The highland areas in the country are relatively colder than coastal areas. Malaysia experiences heavy monsoon in October and February, while the weather remain pleasant between the months of April and October, which is the best time to visit the country. 
Events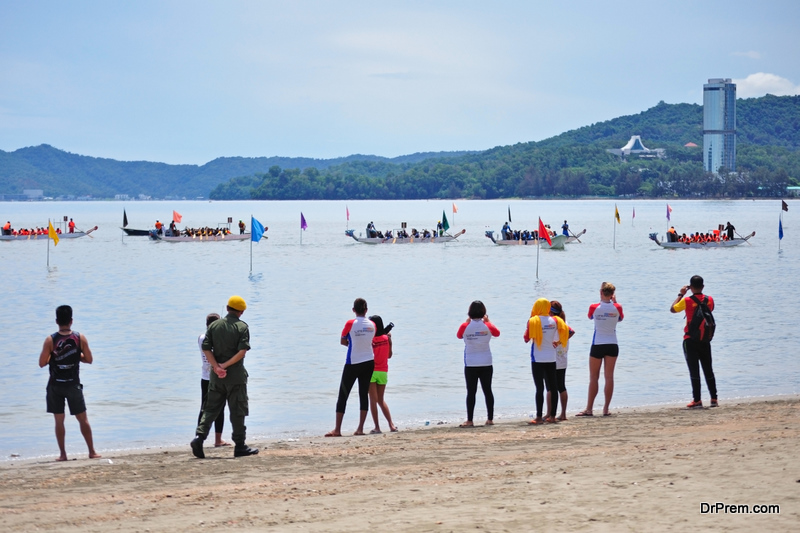 Being a multicultural society, Malaysia celebrates a wide range of events and festivities throughout the year. Chinese New Year and Thaipusam, celebrated by the Tamil community, are popular festivals here. To encourage tourism and water based sports, the country hosts Malaysia Water Festival every year that attracts thousands of tourists from all over the world. Dragon boat festival is also popular, which is followed by Independence Day and Hungry Ghost Festival in the month of August. Malaysia Day is another popular event that is celebrated on September 16 every year. Malaysian people celebrate Hindu festival of Diwali as well as Christmas with great enthusiasm.
Medical Tourism in Malaysia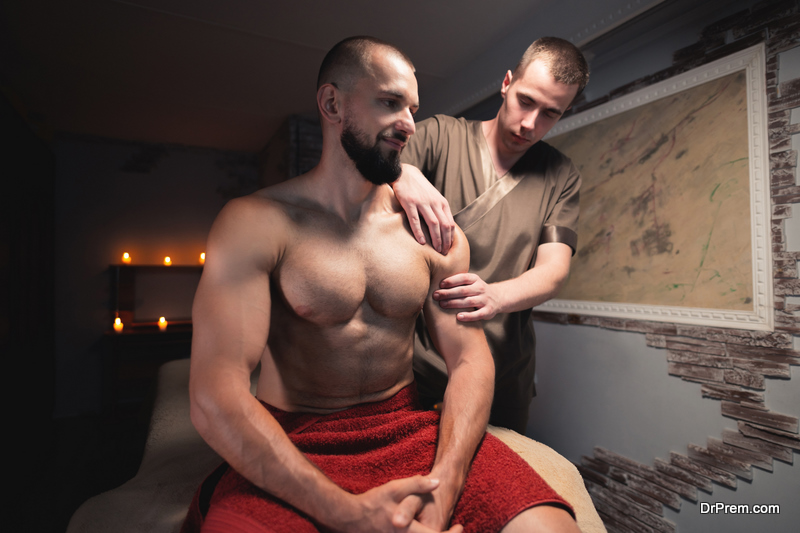 Because of its two tier health care system, which comprises of parallel working public and private sector undertakings, Malaysia has become one of the hotspots for medical tourists in Asia. The country is ranked only next to Japan for its effective yet affordable healthcare systems in the region.
What gives medical tourism in Malaysia a further boost is the fact that apart from conventional medical treatments, the country also offers a wide range of alternative treatment procedures. These procedures include acupuncture therapy, massages and spa therapies, together with customized body massage therapies, Ayurveda treatments and other types of procedures that can help in overall healing of the body.
Medical tourism in Malaysia also gets encouragement from these types of alternative treatments that rejuvenate mind, body and spirit. Therefore, several tourists who suffer from chronic ailments visit this country for a comprehensive treatment and reduce side effects of medicines. For regular healthcare infrastructure, the country mostly thrives on patients and tourists who visit the country for cardiology and ophthalmology treatments.
Health Care System in Malaysia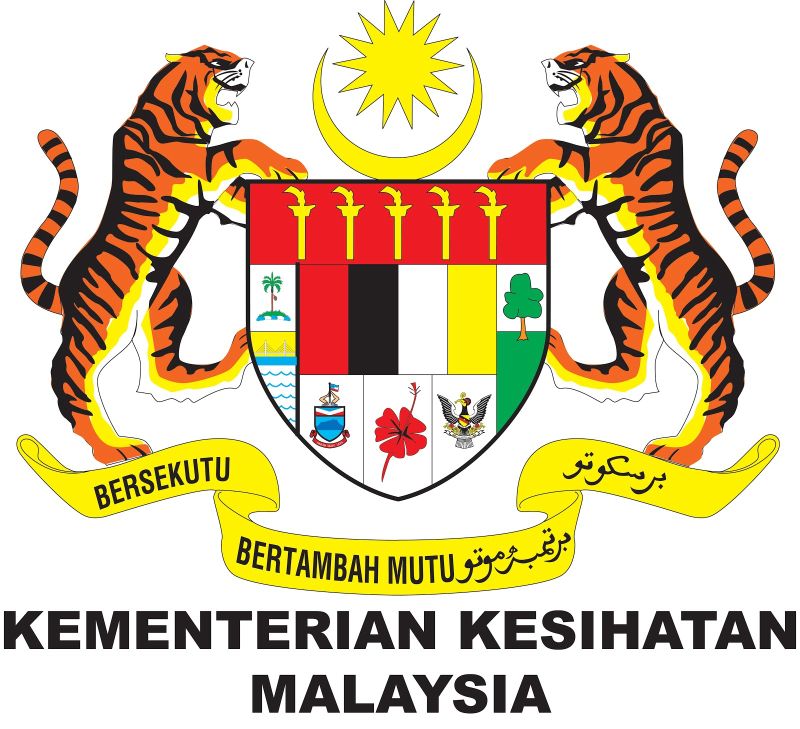 Image Source : imunews.imu.edu.my
Ministry of Health in Malaysia generally provides widespread healthcare system in the country, with universal healthcare program run by the government. This program co-exists with private healthcare programs, which have helped in reducing infant mortality rate to 10, which is favorable when compared to Western countries. The country has undergone radical transformations with 5 percent of development budget of the government going straight into the public healthcare systems. While rural areas may still need some development, urban areas have plethora of options. The country also provides medicine via post facilities for those suffering from chronic diseases.
Quality of Healthcare System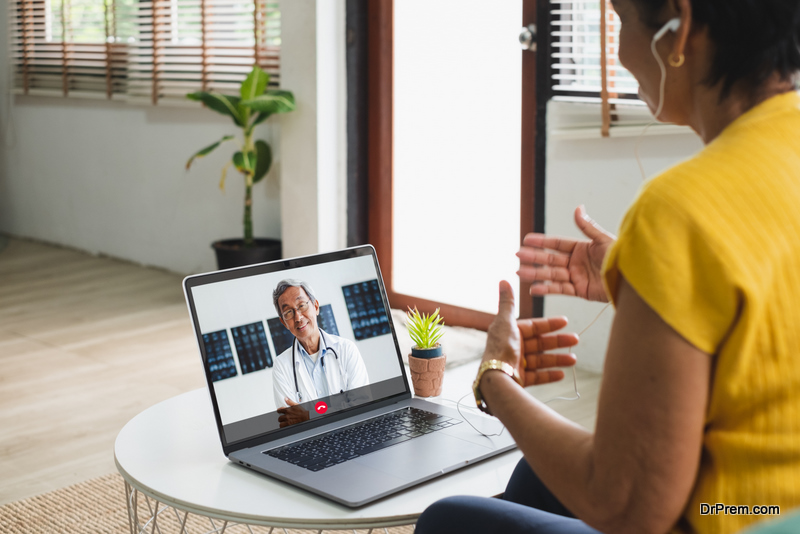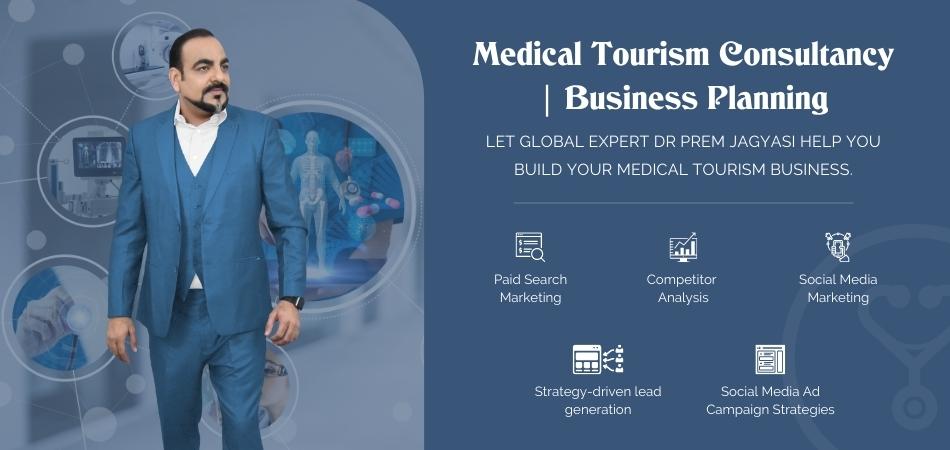 Due to two-tier system of healthcare system, the overall quality of healthcare has improved in the country. The country is known for making innovative plans and technologies for dealing with medical tourists as well as locales. For instance, it has medicine via post and telehealth programs to help people receive better medical care.
Therefore, the quality of Malaysian health care services is quite high. Still, the country needs to work a little for its rural areas to ensure better services. 
Special features of medical tourism in Malaysia- how it is different from others?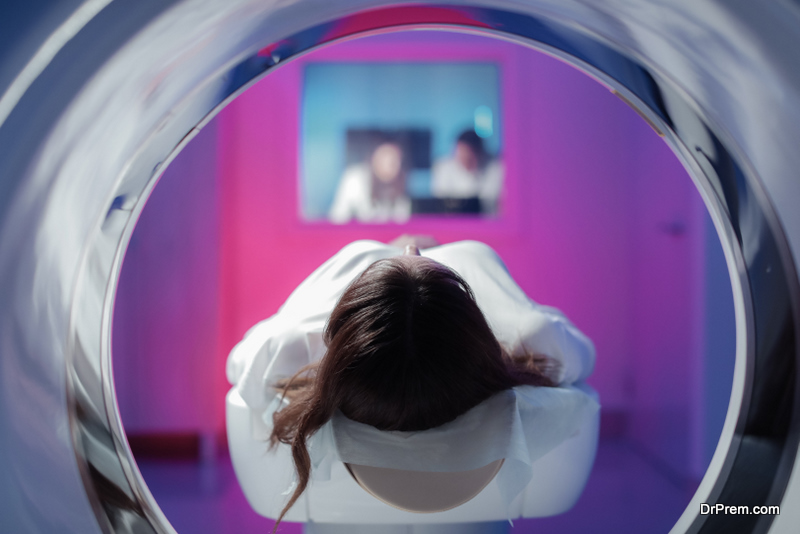 Recently, a health care survey was conducted by a foreign organization, which disclosed a number of interesting facts regarding the medical tourism industry in Malaysia. We have highlighted them below:
The cost of therapeutic procedures in the country is exceptionally cheaper than other highly developed nations in the world. For example, it is almost 10 times lower than those carried out in the United States of America.
Malaysia is the first choice of Indonesians for medicinal procedures as well as other health care services. Hence, they comprise the maximum number of medical tourists to Malaysia.
Malacca, the third smallest state in Malaysia, has been putting maximum efforts to fetch more and more Indonesian tourists. Almost 60 percent of the total visitors to the country opt for this small yet well-known place for meeting their health needs.
Arabians comprise the second highest number of medical tourists to Malaysia. Around 8 percent of the total number of visitors to Malaysia comes from different Arab countries, and they prefer Kuala Lumpur as their medical destination.
What makes Malaysia tick among medical tourists?
Low cost and diversity of medical care: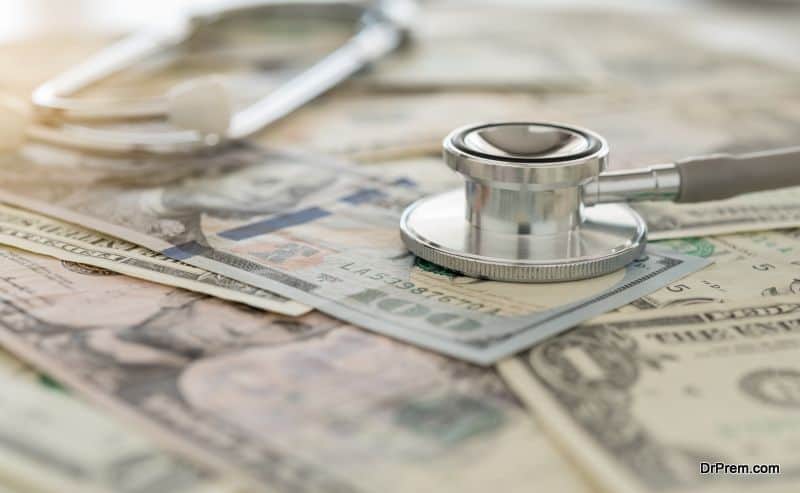 In Malaysia, patients are spared of the nightmare of running from one hospital to the other to avail different treatments, as the most of the healthcare providers offer humongous treatment options.
Affordability is the major driver of medical tourism and the Malaysian government reckons the fact in totality. Therefore, it has focused on developing a healthcare system where the treatment costs are low but quality is high. Medical tourism package in Malaysia offers medical procedures that are beyond the reach of people of affluent countries at reasonable prices.
Patients have the choice to undergo medical treatments and recuperate in Malaysian hospitals at a fraction of the costs than in their own countries. A CABG or Cardiac Bypass surgery would cost approx $6,000 to $7,000 only.
JCI Accredited hospitals in Malaysia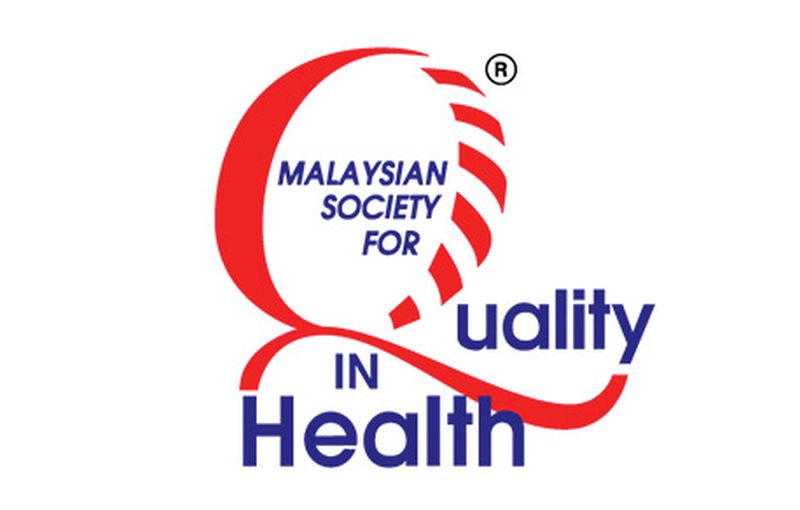 Image Source : columbiaasia.com
Though a small country, Malaysia has a sound healthcare infrastructure. It has a good number of hospitals with accreditation from Joint Commission International. It is worth mentioning that accreditations are only conferred upon service providers that adhere to the norms and standards appreciated globally.
Accreditations works wonder as they can inspire confidence among even the most discerning of patients scattered all across the world to seek medical care. To ensure quality standards, The Malaysian Society for Quality in Health (MSQH) also issues accreditation on a national level to the hospitals. A large number of hospitals have both national as well as international accreditations.
Stringent laws to ensure quality: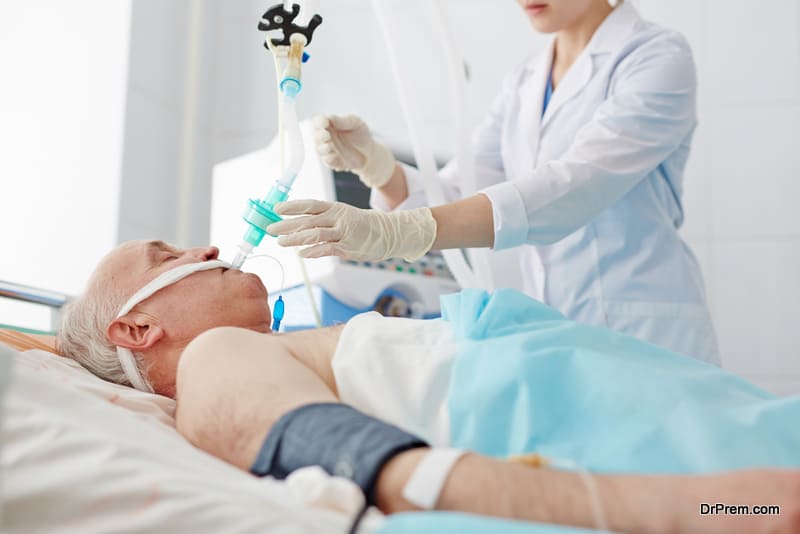 The Ministry of health in Malaysia closely monitors the Malaysia healthcare services at various levels to ensure quality compliance. The Health Care Facilities Act of 1998 makes it mandatory for all healthcare providers to operate only after getting license. The rules are strict and erring parties are severely dealt with. The Ministry of health also issue directives to the association of private hospitals regarding patient care and other related issues.
Aggressive promotion: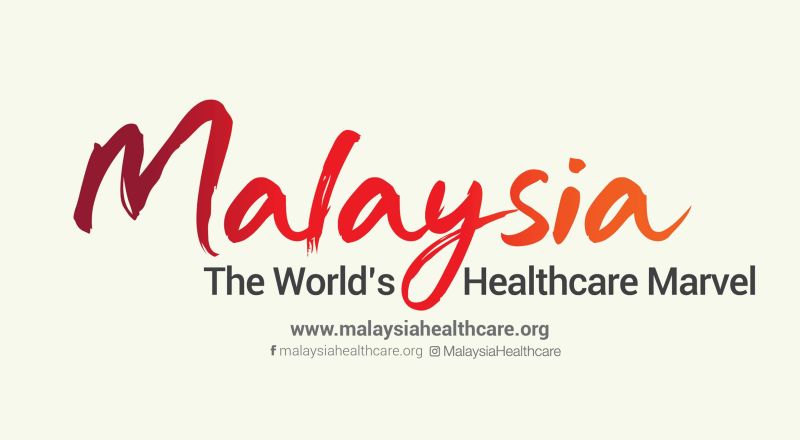 Image Source : scontent.fslv1-1.fna.fbcdn.net
Malaysia was one the first countries to gauge the potential of medical tourism as a revenue earner. The government of Malaysia is actively involved in promoting medical tourism at various levels and platforms. Malaysia has recently constituted a council, christened as the Malaysia Healthcare Travel Council (MHTC), to promote and position Malaysia as the frontline medical tourism destination in Asia.
Malaysia has brought thirty-five private hospitals under its current tourism development program to develop them on global healthcare norms. This ploy is proving beneficial for the healthcare system in the country, as the number of patients visiting them has gone up lately. To support its promotion endeavor, The Malaysian Ministry of Health has also launched a website, which includes extensive information regarding wellness centers and hospitals and their medical tourism offerings.
Presence of trained and proficient staff: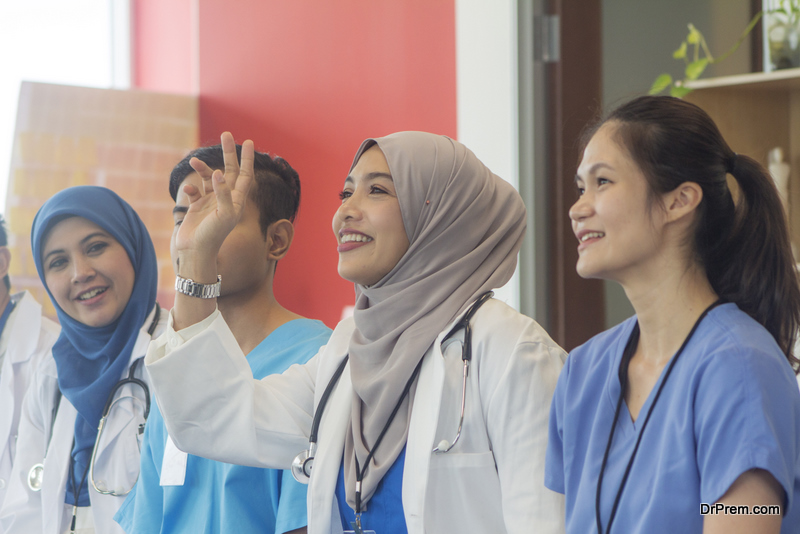 One of the most remarkable feature of the healthcare system is Malaysia are its endowed and trained professionals with certifications from abroad. No wonder, these professionals are well versed with latest treatment procedures available currently. Apart from this, the international exposure of these professionals also helps them to relate with patients coming from all parts of the world. Medical tourism companies in Malaysia tie up with hospitals that offer the best healthcare services.
No language barrier: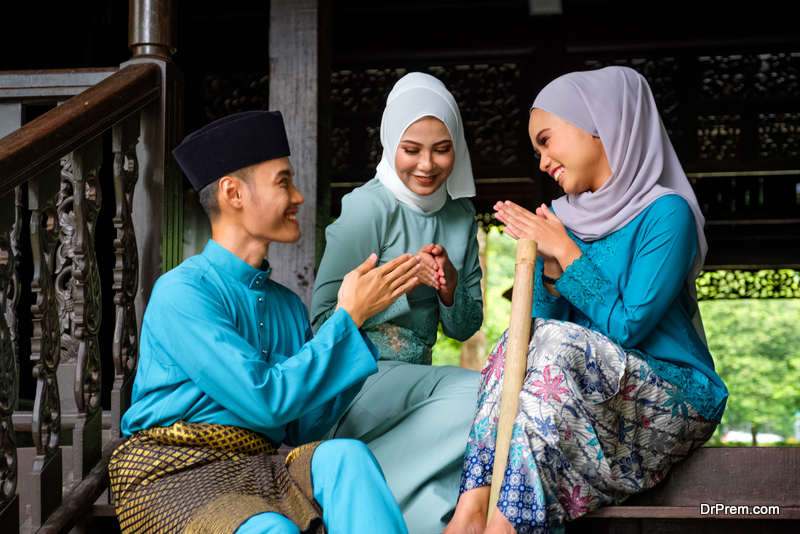 Malaysia is a multiethnic country, which accommodates diverse cultures. The citizens of Malaysia are courteous and welcome their visitors warmly. English is a widely spoken language among its residents particularly among the medical fraternity. To facilitate an enhanced medical experience of the visitors, many hospitals have international patient departments that cater to their requirements. They can also offer services of translators to patients who do not speak English.
Innovations in the face of adversity – Telehealth and digital health solutions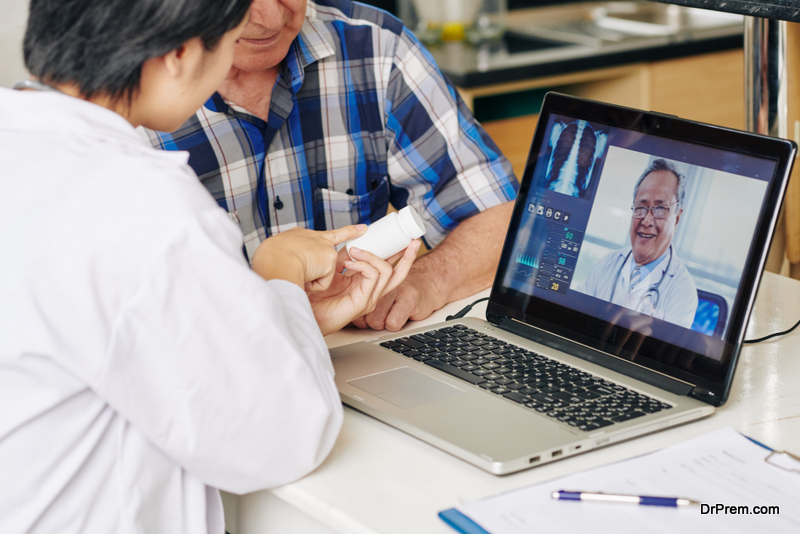 Teleconsultation and digital health solutions are recent introductions in Malaysian medical tourism, a dire effort to check the steep slide in medical tourism earnings owing to pandemic. After posting a record-breaking foreign patient numbers, the industry anticipates a 70% cut in hospital earnings. Private hospitals have taken to teleconsultations and other suitable digital solutions to stay afloat by extending medical support to patients beyond the border.
Penang Adventist Hospital launched digital platforms where doctors are allowed to conduct virtual tele-consultations with patients unable to travel to Penang for treatments. Arrangements are also made for digital prescriptions and deliver medicines to the patients' homes if required. Payments are received through virtual platforms.
Introduction of Hifu treatment
Hifu treatments would drive up the medical tourism industry of Malaysia.  The MHTC (Malaysia Healthcare Travel Council) is promoting this non-invasive procedure to attract medical tourists globally. The effort of Malaysia's healthcare facilitators to provide latest trends in medical procedures at affordable costs with the best outcomes makes Malaysia one of the top medical tourism providers in the region.
Malaysia emerging as a popular medical tourism destination for Omanis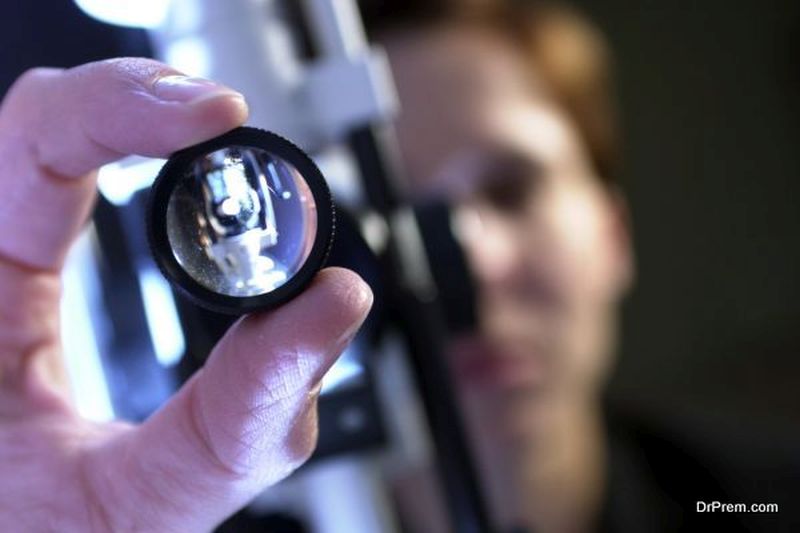 Malaysia is emerging out to be the most preferred medical tourism destination for the Omanis and the number is increasing continuously, according to the Malaysian healthcare experts who attended the international Medical Tourism Exhibition and Conference in Muscat.
During the previous years, the country observed a hike in the number of patients from Oman who wanted to seek medical consultations and treatments by almost 30 percent. The number of patients from Oman in Malaysian hospitals has increased from 1,000 in the year 2012 to 1,300 in 2013.
International Living graded Malaysia at the third position for its advancing healthcare system. Around 768,000 medical tourists had their treatments here during the last year while three of the country's private hospitals have received international medical tourism awards.
According to Shobena Singam, from the Malaysia Healthcare Travel Council, Omanis are the third major group of medical travelers to seek medical help at Malaysia. Singam also added that Malaysia is amongst the very few countries where medical tourism is under the control of the government and thus they completely aim at providing quality services in this field since it is under direct observation of the responsible authorities and also well controlled.
Not only its high quality health care and strict regulations make Malaysia a better healthcare destination but also the low cost features that are especially attracting the Muslims such as access to halal food and prayer rooms in the hospitals and services in Arabic add to its popularity as a health care destinations.
The Omanis come here for various treatment options such as cardiology, orthopedics, oncology, ophthalmology, IVF and neurology. Leading Malaysian hospitals have been able to meet the patients in Oman through their representatives and encourage them to consider Malaysia as an option for their treatment and thus get benefited by the various specialties offered to them by the hospitals in Malaysia.
According to an interview, given to the journalists Dato Rustam, ambassador of Malaysia to Oman says that a number of benefits welcome Omanis to Malaysia which also includes their travel to Malaysia even without a visa, their opportunities to buy property and excellent universities with 2,000 Omani students being enrolled at present and very sturdy medical healthcare services.
Medical tourism in Penang, Malaysia rides on affordability and pleasant vacation
Penang has developed the right formula for medical tourism growth.You may mistakenly assume many foreigners in the beach island as leisure vacationers, but they have another vital purpose – getting medical treatments at incredibly affordable rates.
This northern state has been contributing substantially to the booming Malaysian Medical Tourism sector generating nearly 40-50% of its total earnings. MHTC (Malaysia Health and Travel Council) states, Penang's healthcare system in 2017 alone generated RM 500 million (US$ 165 million) in revenue.
Class and affordability – Penang's competitive edge in Medical tourism: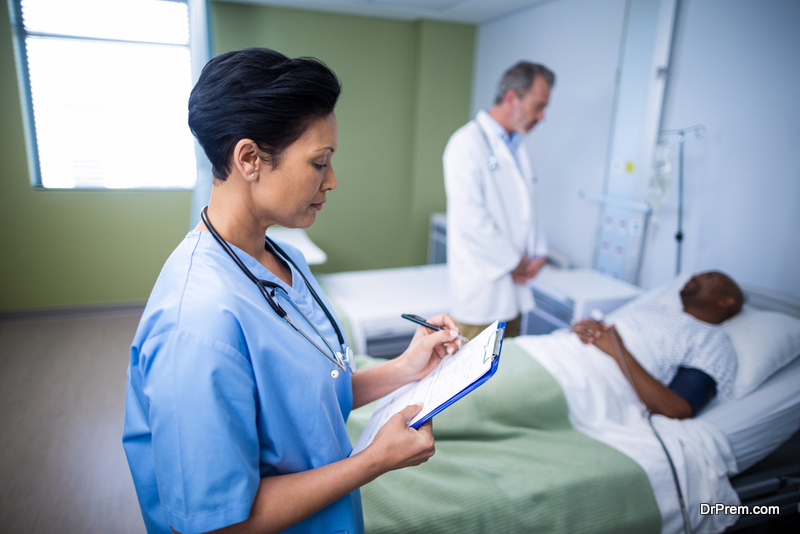 Malaysia is going almost neck-to-neck in competition with Singapore and Thailand who have already made a mark in medical tourism two decades ago. Sherene Ali, the CEO of MHTC attributes the country's fast-paced medical tourism growth primarily to the affordability factor.
While healthcare costs have shot up significantly in the neighboring countries, Malaysia strengthened its position by offering more affordable prices and effectively strategizing niche marketing. The benefits of medical tourism in Malaysia can be seen in the economic boost of the country.
The medical tourism eco-system in Penang is perfect with excellent facilities, world-class treatments and outstanding end-to-end patient care. This is further supported by other hospitality players setting up good hotels appealing to the tourists and families.
Creating the 'Medical-tourist friendly' brand:
Malaysia's highly customer-focused medical tourism marketing strategy deserves special mention. The 300-bed Island Hospital, a private facility in Penang is labeled as 'medical-tourist friendly'. It helped in creating a brand image. Medical travelers get the feel that all their requirements will be met in a congenial ambience.
MHTC data suggests, the Island Hospital received 21% of Indonesian medical travelers in 2018, which is the highest in the country. The highly sought-after treatments in this hospital are cardiology, orthopedic, gastroenterology and general health screening.  Regarding health screening, the availability of same-day results serves as another big advantage.
Indonesians make up the biggest group of inbound medical travelers in Penang. As an Indonesian, you will find a lot of similarities in weather, culture, food and language here. Multiple air-links between Indonesia and Penang have made travel much easier. Comparing the advantage factors, Penang offers better cultural comfort to Indonesians when compared to Thailand and enhanced affordability when compared to Singapore.
Hotels and shopping facilities complementing Penang's medical tourism: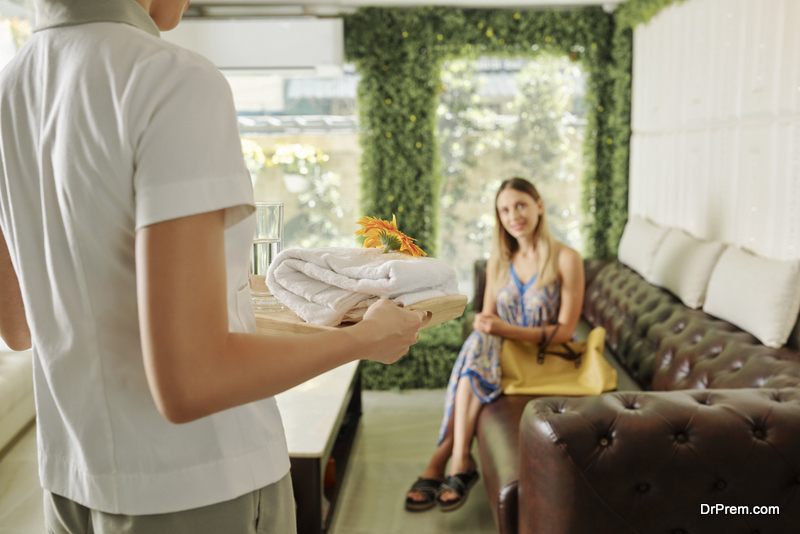 It is not only taking care of the medical needs of travelers, but complementary services of hospitality industry, which the medical tourism companies tie up with, are also doing its bit too. You will be amazed to find tailor-made services of hotels and malls near hospitals keeping the family comfortable and relaxed along with the patient.
Some hotels have tagged themselves as "post-treatment friendly". They make special arrangements of food, travel and other logistics ensuring it hastens patient recovery and safe return to home. There are "disabled-friendly" hotels with special toilet, accommodations and mobility facilities for the disabled. Given the spending choices of medical travelers, arrangements for alternative treatments, spas, healthy food and beverages are also available.
While there are challenges ahead in the road of Malaysian medical tourism, Penang's hospitals are bullish about the future. It is a great sign that every hospital in Penang medical tourism is growing owing to its strong and unique value proposition.
Johor has embraced medical tourism whole heartedly with all its growth
Johor has made a name in offering excellent medical care to international medical tourists. Speculators are busily analyzing the potential of this new medical tourism destination. According to the Domestic, Trade, Consumerism and Tourism exco Datuk Tee Siew Kiong the medical tourism industry of Johor will continue to grow at a fast pace in the coming years.
In 2012, the number of medical tourists who visited Johor was 27,500 and in 2014 that number increased to become 33,700. Datuk Tee also mentioned that the numbers presented show the actual number of patients without including their family members and companions. The growth of Malaysian medical tourism industry has definitely helped Johor gain massive popularity worldwide.
Why is Malaysia a popular choice among medical tourists?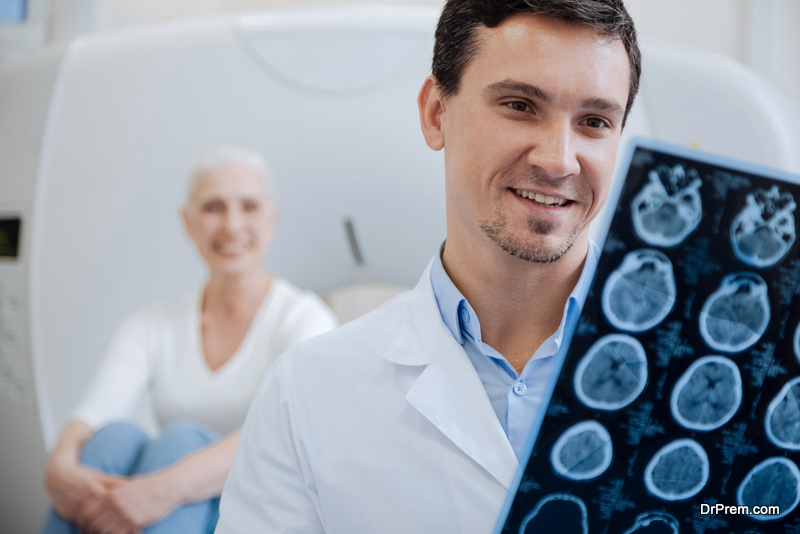 One of the major reasons, which have helped the growth of Malaysian medical tourism, is the low cost of medical treatments. By traveling to Malaysia from developed countries like US and Canada, medical tourists can save up to 65% to 70% on healthcare procedures.
In the last decade, Malaysia has shown consistent commitment towards gaining international accreditation. 17 hospitals in Malaysia have got JCI accreditation. International accreditation is important as it offers quality assurance to the medical tourists.
Social stability and political transparency have also helped the exponential growth of Malaysia's medical tourism industry. In most of the reputed hospitals, internationally trained doctors and nurses are employed. Medical tourism package in Malaysia  also offer special services like pick and drop from the airport, translator and low cost accommodation for family members.
Malaysia is also a very popular Asian tourist spot. Getting treatments in this country lets people travel to the popular beaches and scenic locales. Malaysia is known as one of the best shopping destinations, which attract affluent patients from the developing countries.
Another reason for Malaysia's popularity as a medical tourism destination is that it has maintained the quality of medical care over the years. All these have also helped the growth and prosperity of Johor as a medical tourism destination.
The secret behind Johor's success as a medical tourism destination in Malaysia
According to reports from Malaysian Healthcare Travel Council, around 66.1% of the total medical tourists who visit Johor are from Indonesia. An approximate 7.5% of medical tourists are from Singapore. According to Tee the easily available transport from Indonesia to Johor has made it popular among the Indonesian medical tourists.
There are several direct flights available from Indonesia to Johor. The city is also connected to Indonesia by 11 jetties. For the development of medical tourism industry of Johor the key players of tourism industry have met the medical facility providers.
What the future of medical tourism in Johor will be like?
Not just Indonesians and Singaporeans but also the affluent Chinese seem to be interested in getting medical facilities from Malaysia. In 2013, around 22,000 Chinese patients had visited Malaysia for availing medical treatments. After India, Indonesia and Japan, Malaysia is the fourth most popular medical tourism destination among the Chinese patients.
The services that the Chinese patients generally seek include infertility treatments and plastic surgeries. Medical tourists are also visiting Malaysia for different types of treatments ranging from cancer, medical screenings and weight loss surgeries to general, restorative and cosmetic dentistry, cardiovascular surgery and orthopedic treatments.
Thailand and Singapore are the two major competitors of Malaysia when it comes to medical tourism. But Johor can still win the race by enhancing its medical care infrastructure and advertising itself as a reliable medical tourism destination.
Johor has gained popularity as a medical tourism destination in the recent years by offering wide range of low cost medical services.
Rebranding is the key
Though Malaysia was the first to create the safe 'Green-bubble', the country still had to face the economic downturn due to Covid-19. The way out of this situation could be rebranding the medical tourism of the country, focusing on domestic medical tourists rather than international. International travel is still tricky, and it will take some time to return to normalcy.
Stakeholders in the Malaysian healthcare catering to medical tourism are looking at the domestic healthcare market. This market has never been strategised properly, according to Professor Dr. S. Mostafa Rasoolimanesh, the Associate Professor and Director at CRiT (Taylor's University's Centre for Research and Innovation in Tourism. He further stressed the need to focus on domestic medical travelers who seek high-quality healthcare.
Dr Mohd. Raziff Jamaluddin President of the Tourism Educators Association of Malaysia, also spoke that domestic tourism focusing on healthcare could help revive the sector, though the spending is only 4.2% on wellness and medical activities currently, per trip.
Medical tourism companies in Malaysia have to repackage and rebrand their products to appeal to the middle-income group being the group that spends the most in Malaysia. The products have to meet the requirements of this group.
Reviving medical tourism from the doom – How Malaysia is showing the way?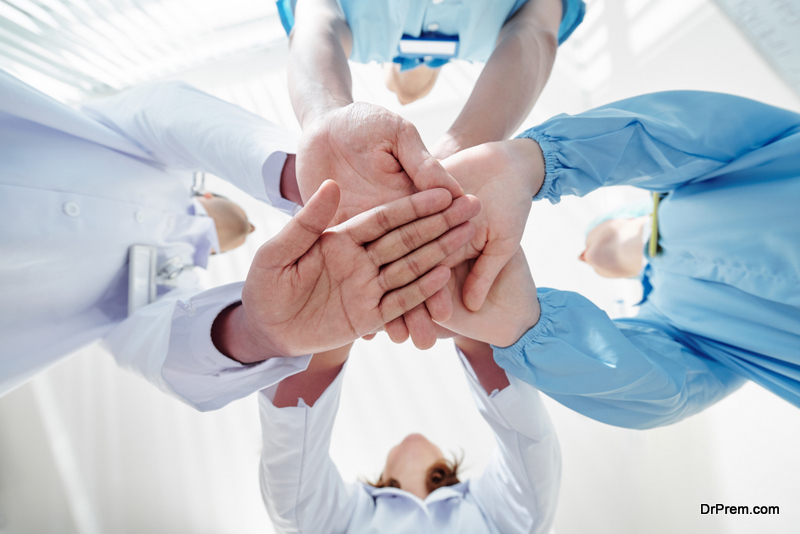 The MHTC is trying all sorts of innovations to help medical tourism to rebound from the pandemic, the sooner and faster. In its three-pronged strategy, more emphasis is given on aggressive promotional campaigns and branding showcasing Malaysia's outstanding healthcare infrastructure to win the trust and create new partnerships. It aims to provide support through end-to-end infrastructure through digitalization and help foreign patients if they are unable to step out from their homes. Plans are considered to build Malaysia as a thought leader in this domain.
Rethinking medical tourism strategies
Medical tourism in Malaysia was badly hit by Covid 19. Experts however believe that the sector can not only revive but come back stronger and better than before. The medical tourism companies in Malaysia as well as the hospitals and other healthcare providers will have to tweak their medical tourism strategy in order to compete globally, such as creating medical tourism packages that complement Covid era travel behaviors. Packages should be affordable for the middle-income groups of the Middle-East and Europe.
Malaysia should develop measures to make the medical tourism sector resilient post-Covid-19 such as adopting digital healthcare provision, greener tourism, providing transparent information to healthcare travelers and more. The Malaysia Healthcare Travel Council foresaw that there would be some initial problems but these could be overcome to create a strong medical tourism industry post-pandemic.
Green-bubble creation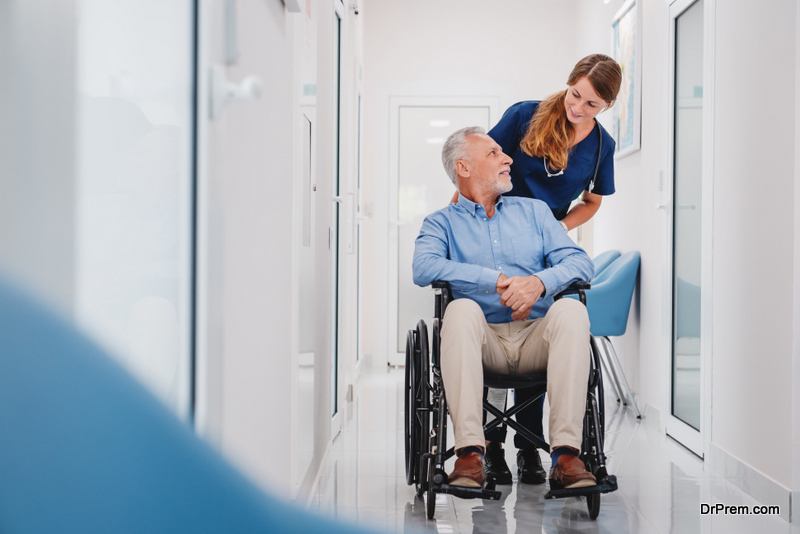 Green-bubble concept should be adopted for medical tourists. Dr Kuljit Singh, President of the Association of Private Hospitals opined that the Green-bubble ensures the safety of healthcare travelers, and this would create confidence in them. Medical tourists currently traveling to Malaysia would no longer have to charter special chartered flights. Relaxing certain regulations would help more patients to travel to Malaysia, and help to recover the economic losses faced by the medical tourism sector in 2020. In 2019, Malaysia had generated RM 1 billion revenue but slowed down considerably due to the pandemic.