Do you avoid weekend vacations fearing it would break your bank? If yes, then you should turn your attention to Malaysia, the small Asian country but with diverse and exotic destinations.  These budget weekend getaways in Malaysia can satisfy everybody's pocket. Even if you are a student always on a shoe-string budget, you can always look for the best island in Malaysia to reset your mind and body.
Here we go with a list of budget weekend getaways in Malaysia that would gift you a highly satisfying weekend vacationing experience.
(One US dollar equals to 4 Malaysian Rupees. We have mentioned all the charges in Malaysia Rupees (RM), you can convert them into your respective currency and check how much it would cost you.)
Budget-friendly Malaysia beach resorts:
Malaysia can boast of some beautiful beaches in Asia and you can certainly find some exotic Malaysia beach resorts to enjoy the weekend.
1. Laguna Redang Island Resort, Redang: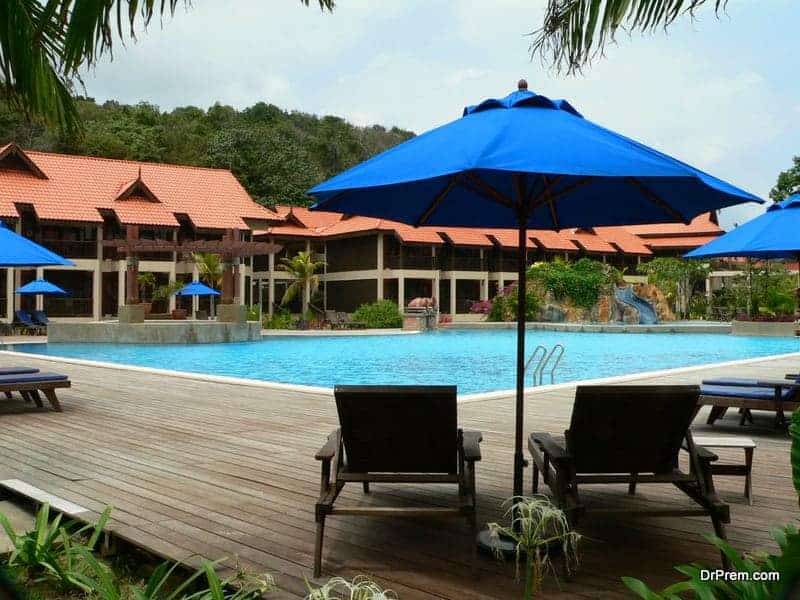 One of the most popular beach destinations in the country, this is ideal for those fond of aquatic activities. You can dive or go for snorkeling exploring the well preserved coral-reefs clearly visible in the crystal clear water.
Most of the accommodation facilities and resorts in this area are certified by Tripadvisor giving you ample lodging choices be it a pool view or sea view or garden view villa.
2. Alunan Resort, Perhentian Islands:
The resort's unique design and somber look catch your attention first. Being one of the well-known islands in Malaysia, the Perhentian Islands is a combination of 2 islands namely, Perhentian Besar and Perhentian Kecil.
The crystal blue water and abundance of marine fauna have contributed to the charm of these twin islands. Just drop yourself in the resort's hammock overlooking the sea and chill out for hours.
3. Rawa Island Resort, Rawa Island: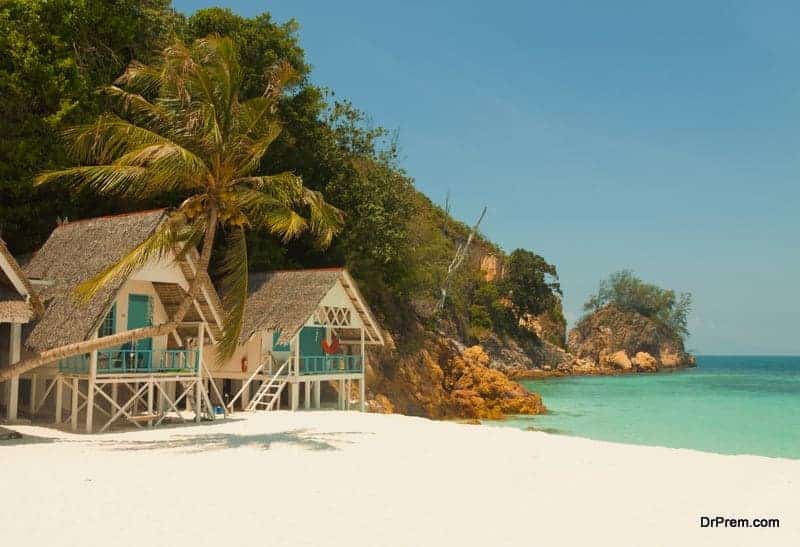 Frankly speaking, this resort does not have much except for the beach bums who won't mind rolling on the beach all day. If you are looking for absolute tranquility, the white sand and blue waters would be the perfect fit.
The 77 rooms of the island resort are designed in accordance with the surroundings making you feel very close to nature. The beachfront accommodations are most sought after. If you are looking for something different, Hillside Deluxe and Frangipani Villas would suit your need.
Budget weekend getaways in Malaysia for RM 100-400 per pax:
1. Taman Negara, Pahang:
Longing for an escape from pollution? This rainforest getaway would freshen up your mind and body. Malaysia being a tropical country is well known for its great rainforest cover teeming with wildlife and exotic vegetation. Taman Negara Pahang is one of the must-see national parks located quite far away from the city.
It is also one of the best places to visit in Malaysia with family. Enjoy spotting tapirs and other animals while staying in the jungle or taking a guided tour to explore the forest. You can also visit Kampung Orang, a nearby village and explore its culture.  Of all activities, a river cruise at night would be an added attraction. Budget RM200 per traveler (2D1N).
2. Sekeping Serendah:
Located near the Serendah town, this resort is ideal for romantic partners. Enwrapped by thick jungle, this serene location sets an absolute romantic ambiance. The twittering of birds and chirping of cricket wake you up to a lovely morning. This minimalist design of the resort would help you connect with nature more.
You can opt for simple cooking and enjoy barbecuing. A swimming pool is there for you to have a splash! You will have to pass two Orang Asli villages to reach here. Go for advanced booking as space is limited. Budget RM100 per traveler (2D1N).
3. Pulau Sembilan, Perak:
Have you ever heard of Blue Sand? This is the main attraction of Pulau Sembilan, one of the best islands in Malaysia. You can also view this fantastic natural phenomenon from Miri in Sarawak. A 40-minute boat ride from Sungai Burung Jetty, Perak will take you to this awesome land.
No accommodation is available in this island but you can opt for camping that allows 2 or 4 people. You can stay in Teluk Intan and view the Blue Sand at night only.  Daytime activities include boat sailing, scuba diving, and snorkeling. You can enjoy meals if you sign up with a travel agent but do everything well in advance. Budget RM 300-350 per traveler (2D1N).
4. Cameron Highlands: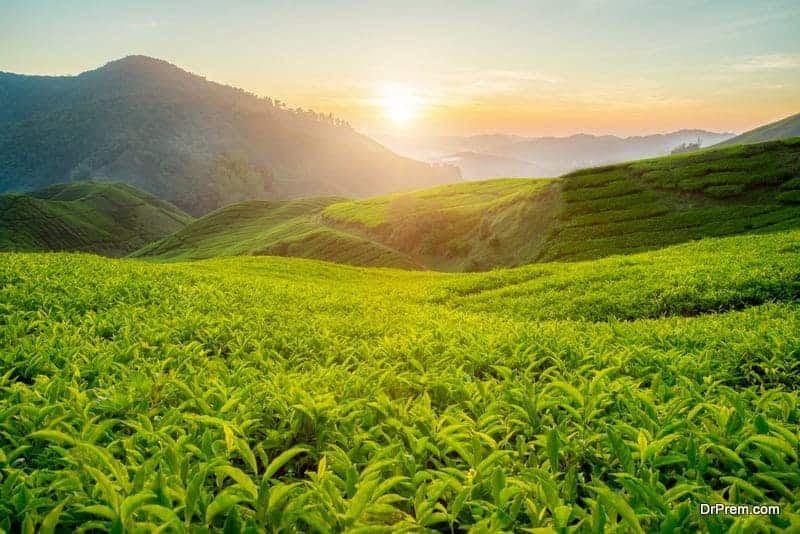 Looking for an off the track weekend getaway in Malaysia? How about hiking through the green valleys of tea plantations? Explore the tea factory, taste few exotic flavors and enjoy the scones at the restaurants nestled in the valley. Free jungle trails are available or you can get immersed entirely in the tea trails.
5. Awan Mulan, Seremban:
One of the preferred weekend getaways in Malaysia, the concept of this resort is almost similar to Sekeping Serendah but with a wider range of accommodation facilities. The in-house restaurant will serve everything from breakfast to dinner.
You can opt for a self-cooked barbecue for dinner. Pick up some siew bao from Seremban to enjoy with the barbecue. The resort allows pets and would be one of the good places to visit in Malaysia with family as well. Budget RM 300-400 per traveler (2D11N).
Budget Weekend getaways in Malaysia below RM 100:
Students or even families can enjoy full-fledged weekend relaxation for less than RM 100 per night!
1. The Kabin, Jeram:
Less than an hour drive from Kuala Lumpur, you find the Kabin. Rooms with bunk-beds charge RM 290 and a group of four will fit fine into it. Enjoy the pool, Karaoke and outdoor barbecue. You can rent a bike from the hotel for natural exploration else hire or a kayak or stand-up paddleboard to explore the beach. Budget: Starts at RM 72 per pax.
2. Tadom Hill Resorts, Banting, Selangor: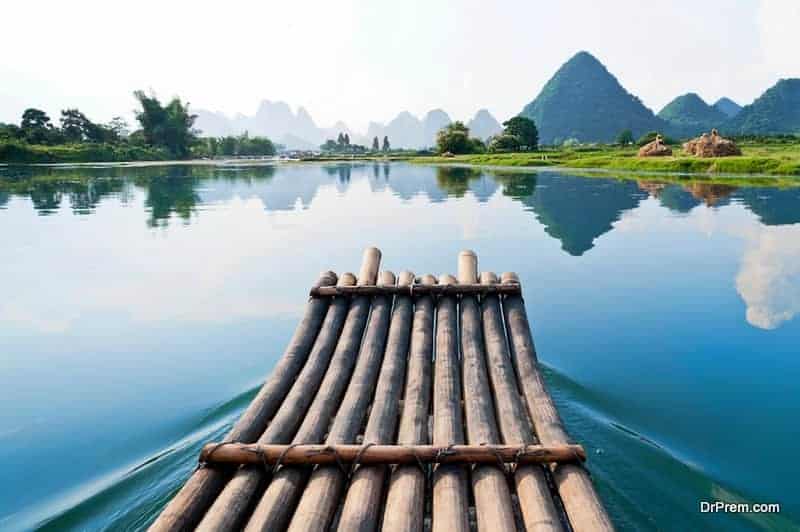 This eco-friendly natural resort entirely made from bamboos can be one of your most preferred weekend getaways in Malaysia. Apart from tents and bamboo huts, guests enjoy sleeping in hammocks too!
Group activities like basketball, volleyball, and football can be enjoyed within the resort premises. You can engage in exciting land and water activities like Tarzan swings, Flying fox, abseiling and bamboo rafting. Budget: Starts at RM 65 per pax.
3. Tanjung Inn, Cherating, Pahang:
Among the beautiful beaches dotting the East Coast, Tanjung Inn is comfortably placed on the fringes of Pahang and Terengganu. The sea and the surrounding lake conjure up a beautiful holiday spot. Lodging options are many. The tents surrounded by the lake will cost RM 70 for two.
Rooms with fans will charge RM 100 per night while chalets with modernized amenities and comfort will charge RM 180 per night.  Roaming around the beautiful grounds of the inn is quite a pleasant experience. Try fishing at the Cherating River. Take a stroll on the Cherating beach or have a splash in the water. Here bird watching is interesting as well! Budget: Starts at RM 35 per pax.