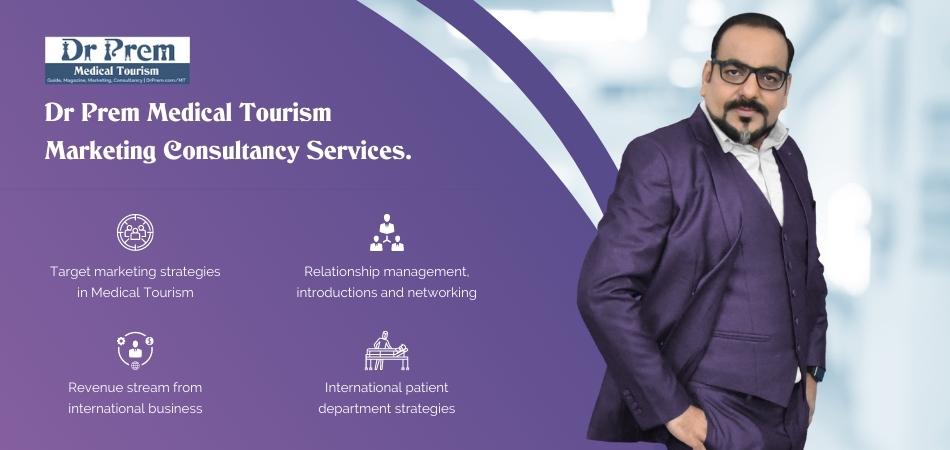 In comparison to its Middle East counterparts, the medical tourism sector in Saudi Arabia is not highly developed or well-promoted. However, with the abundance of wealth and luxury that this oil-rich country has, the medical facilities are an accurate reflection of high quality and class. Even though Saudi remains in the shadows of other Arab countries like Jordan that actively market their medical services, there has been a rise in foreign patients seeking healthcare in the Kingdom. Cultural issues matter a lot in this country which might be a hindrance to the medical tourism market.
The previous lack of marketing of the medical tourism sector has driven government officials to push tourists seek healthcare in Saudi. They are planning strategic developments to build medical cities in Jeddah that should attract private corporations and therefore medical travelers.
In this guide you will read about:
Guide to Medical Tourism in Saudi Arabia – Facts, Trends, News, Services, Research, Business and Updates by Dr Prem
General

Language
Arabic
Time Zone
AST(UTC +3)
Dialing Code
+966
Electricity
127/220V-60Hz
Major Cities
Riyadh, Jiddah, Mecca, Medina
Currency
Saudi Riyal
Clothing
Very conservative dressing; women have to wear an Abaya in

public places, whereas men should not wear shorts in public.

Health Related

Mortality Rate
3.34 deaths/ 1,000 population
Life Expectancy
73.7M /77.3F
Patient: Physician Ratio
750:1
Hospitals JCI accredited
34
Recommended    Vaccinations
Hepatitis A, Influenza, Typhoid, Hepatitis B, Rabies, Diphtheriatetanus,

Poliomyelitis, Varicella, Measles, Meningococcal and

Yellow fever.

Other Infections
Respiratory Infections, Brucellosis, Onchocerciasis, Crimean-

Congo hemorrhagic fever, Plague, Foot-and-mouth disease,

HIV
Tourism Related

Population
29,195,895
Reliability of Police Services
45/140
Global Competitiveness
5.19/7
Physician Density
90/140
Tourism Competitiveness
4.2/7
Hospital Beds
75/140
GDP/Capita
$25,085
Quality of Air Transport Infrastructure
34/140
Safety and Security
5.3/7
International  Air  Transport  Network
19/140
Health and Hygiene
3.6/7
Quality of Roads
12/140
Air Transport Infrastructure
4.0/7
Hotel Rooms
39/140
Tourism Infrastructure
4.7/7
Tourism Openness
77/140
Cultural Infrastructure
1.8/7
Attitude  of  Population  Towards Foreign Visitors
128/140
Visa Requirements
125/140
Home to Islam's holiest cities of Makkah and Madina, Saudi Arabia offers a unique opportunity to visitors to explore the ethnic traditions and culture of Arabia. Home to more than 29 million (2012 estimates) people with a presence of expatriates from various nationalities, the Islamic country offers sunshine all the year round, places of natural beauty and a rich mix of history and culture dating back to thousands of years.
Visa Restrictions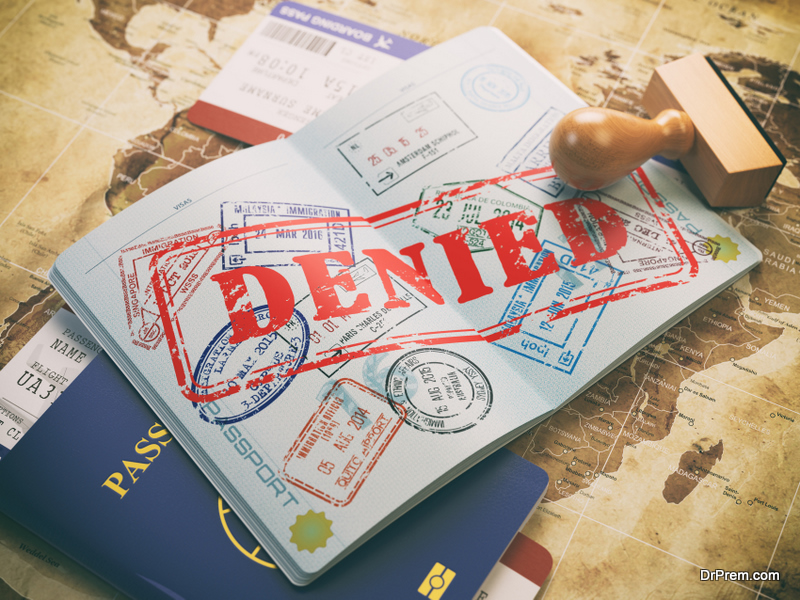 Comparatively, the authorities maintain a conservative policy in allowing foreigners, including Muslims to explore the vast country. Muslim pilgrims and residents have to follow certain conditions for travelling within the country. The country issues tourist visas rarely. The best way to get into the Islamic country is by invitation of a Saudi national or company or if you are a Muslim, on a pilgrimage to one of the holy cities.
Saudi Arabia, however, allows the Gulf Nationals to enter the country without a visa. The kingdom is working on a new program called "Umra Plus" tourism that will allow pilgrims to extend their stay in the kingdom to visit certain areas that were previously inaccessible to them.
Cultural Do's and Don't
The holy country of Saudi Arabia has several restrictions for the foreigners as it practices Islamic principle strongly. There are other social and cultural restrictions – no short dresses, no mixing up with unrelated men and women. For the time being, the experience of visiting Saudi Arabia includes conforming to its norms. The country prohibits the use of alcohol, pornography and the entry of proselytizing materials into the country.
Saudi Arabia follows an austere version of Sunni Islam and religious police patrol the streets to ensure adherence to Islamic Shariah law, including a total ban on alcohol and certain types of music, books, literature, films, videos and photographs that it deems as vulgar and provocative. Men have to dress modestly and women have to cover their clothing with a loose black garment, called 'Abaya'. In restaurants and public places, the authorities observe strict privacy policy, segregating single men and families into separate sections.
The world's leading oil exporter has many tourist destinations. The country's capital, Riyadh, is a modern oil booming city with lot of high rising buildings. Makkah and Madina cities are strictly off limits to non-Muslims. Nearby Jeddah, the major Red Sea port city, gives a unique insight of culture and history of the West of Saudi Arabia.
If there is one highlight to be visited in the Kingdom, it is Mada'in Saleh, about 400 km North of Medina towards Jordanian border. It is the home of approximately 140 magnificent tombs of Nabataean origin, compared to Petra in Jordan, yet located in a different type of setting.
Terrain and Climate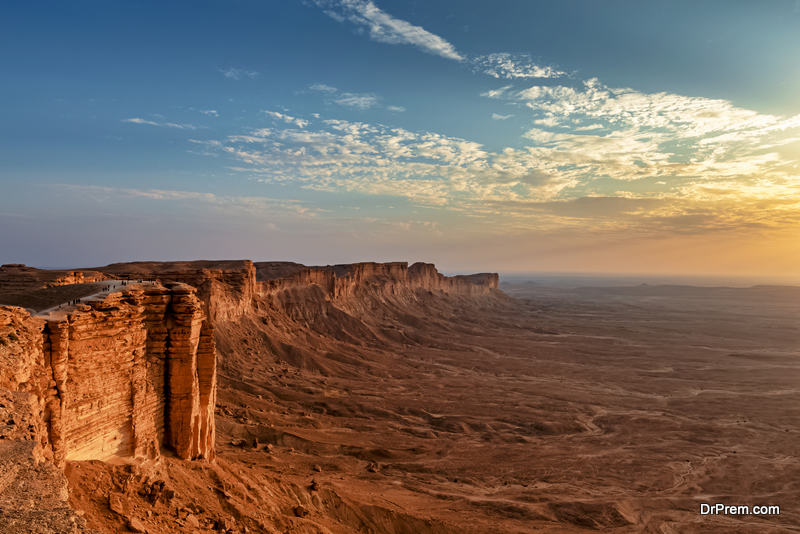 About half of the Middle East's largest country consists of uninhabitable desert. There are no permanent rivers or lakes whatsoever and the average temperature in July is about 40ºC.
The whole of the Middle East is tilted, so the southwest of Saudi Arabia has mountains as high as 3000 meters while the east has lowlands. The mountain area has the greenest and fresh climate especially compared to the deserts of the east.
Healthcare System
The government in Saudi Arabia offers its citizens healthcare with universal coverage in the public and private sector. The healthcare infrastructure is divided into two levels: the lower network is of primary healthcare facilities to provide preventive, emergency and basic healthcare. The upper tier of healthcare is more for specialized and complicated cases with the majority of clinics and hospitals in the urbanized areas of the Kingdom.
The Ministry of Health controls approximately 62 per cent of the hospitals in Saudi Arabia, with the remaining being part under the responsibility of other governmental agencies like Ministry of Defense, National Guard and other ministries.
Quality of Healthcare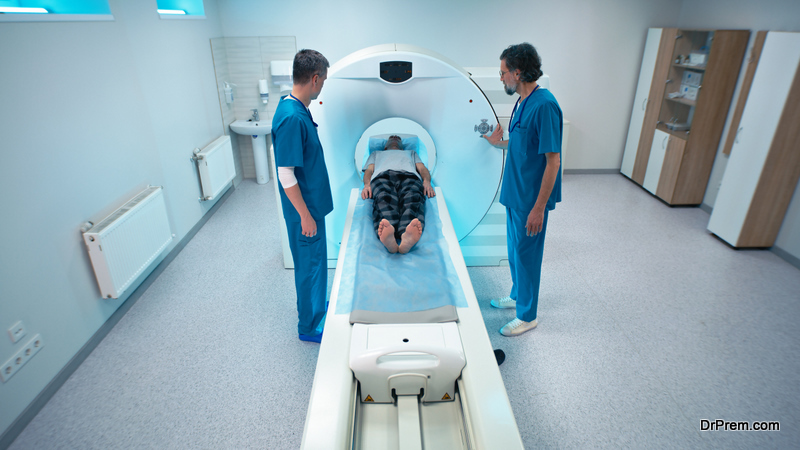 The healthcare system in Saudi Arabia offers its residents excellent healthcare to mirror their luxurious lifestyle. The Kingdom boasts of an above average physician to patient ratio, and a hospital bed to population ratio in comparison to other MENA (Middle East North Africa) regions.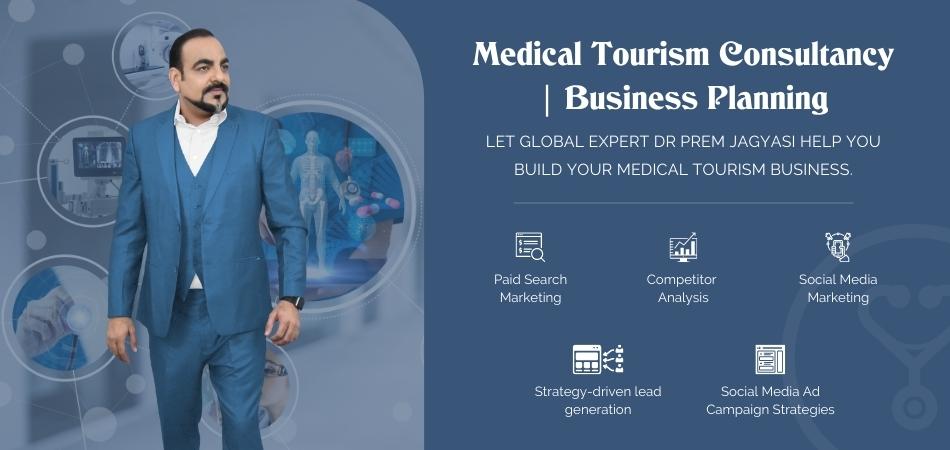 The hospitals and clinics in both the public and private sector demonstrate the superior quality with the latest technology and experienced providers. The Kingdom has over 40 JCI accredited hospitals highlighting its drive and ability to upkeep the international standards and regulations of high quality healthcare.
Medical Tourism in Saudi Arabia
The medical tourism in Saudi Arabia is not yet developed and has not been promoted as well, even though the medical facilities are of high quality. The abundance of luxury and wealth has led to the creation of many JCI accredited facilities. Though there is a long way to go, the country has managed to attract a growing number of medical tourists.
The government officials actively push tourists to seek healthcare in Saudi Arabia. The plan is to build medical hubs in Jeddah, to attract medical travelers and medical tourism investment from private corporations.
Outbound medical tourism is more prominent in Saudi Arabia than inbound medical tourism. The wealthy residents prefer to go to the United States, Germany, Britain and China for treatment. In 2008, over 200,000 patients went abroad to avail medical treatments.
According to the Health Ministry, 2,400 Saudi patients received treatment abroad for a cost of about 800 million USD. Saudi Arabia could lead the medical tourism business especially if it is combined with religious tourism. The Private Hospitals Association (PHA) revealed that the medical tourism sector of the Kingdom has received 220,000 patients from all around the world, in 2011. 400 million riyals were spent by patients for treatment.
Outbound medical tourism Saudi Arabia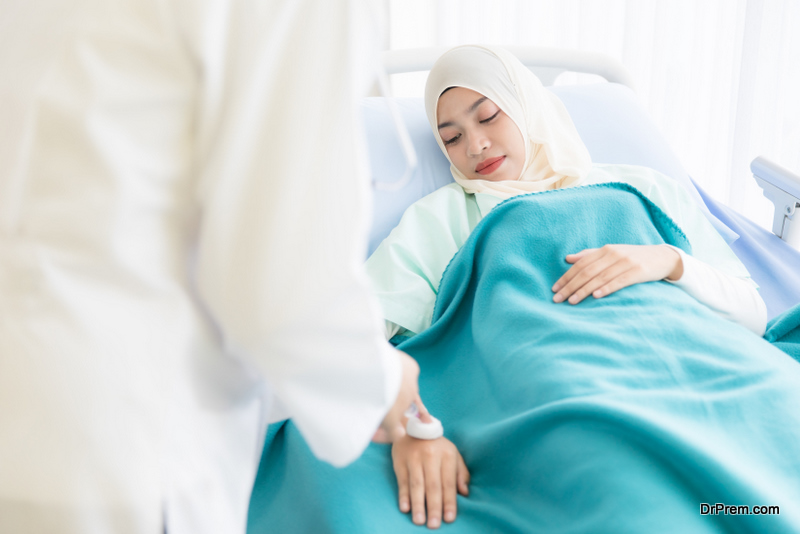 Saudi Arabian patients travel abroad for healthcare, clubbing tourism along with medical treatment. The treatments that patients seek out are cancer treatments, transplantation surgeries, general surgeries, internal medicine, and cardiac treatments.
Britain, Germany, Canada, and the US are the preferred destinations of Saudi Arabian patients. The cost of treatment abroad in 2017 for 2,400 patients was approximately 330,000 USD. Some of it was government funded and some was paid by the patients themselves. The patients who paid for their own medical trip, 49% preferred to go to Pakistan, especially for renal transplant, followed by the Philippines – 28%, Egypt -11% and the US – 3.2%. Couples suffering from reproductive problems in Saudi Arabia prefer to go abroad for treatment due to privacy reasons.
In 2019, 2, 842 people went abroad, whereas in 2020 only 488 Saudis went out of the country for medical treatment, an 82% drop, according to the Saudi Health Ministry. The drop in numbers could be due to the pandemic which was much more serious in 2020.
In 2012-2013, the Saudi Kingdom spent over SR 1 billion for the treatment of 4, 723 Saudi patients. According to Saudi Gazette, in the year 2017, 2,401 Saudi patients were sent abroad for treatment at a cost of SR 1 billion/ 800 million USD. The Health Ministry data revealed that over 1.307 or 54% patients were treated in the US, 766 in Germany, 236 were treated in Britain and 92 in China.
Potential of inbound medical tourism in Saudi Arabia
Saudi Arabia can take the lead in medical tourism as it has superb healthcare facilities. Medical tourism consultant may suggest that religious tourism could be combined with medical tourism, thus attracting a large number of patients. Pediatric, dental and eye clinics are popular in Saudi Arabia. Cosmetic surgery and obesity treatments are an attraction here too. The cost of treatment here is much less than other countries and the quality of healthcare is high.
The JCI has accredited more than 40 hospitals in 2012, and the number has probably increased by now. Accreditation goes a long way in creating trust in patients from other countries. Most of the doctors are trained in the west, learning the latest techniques and medical treatments.
There has been an increase in the number of patients coming to the country on their own and also with the help of medical tourism facilitator companies. According to PHA or the Private Hospitals Association, 220,000 medical tourists received treatment in private hospitals in the year 2011. Patients spent close to 400 million riyals for treatment in Saudi Arabia. A study also found that medical tourists from countries such as Germany, France, USA, Iraq, and the UK do consider the Kingdom as a medical tourism option.
Popular treatments in Saudi Arabia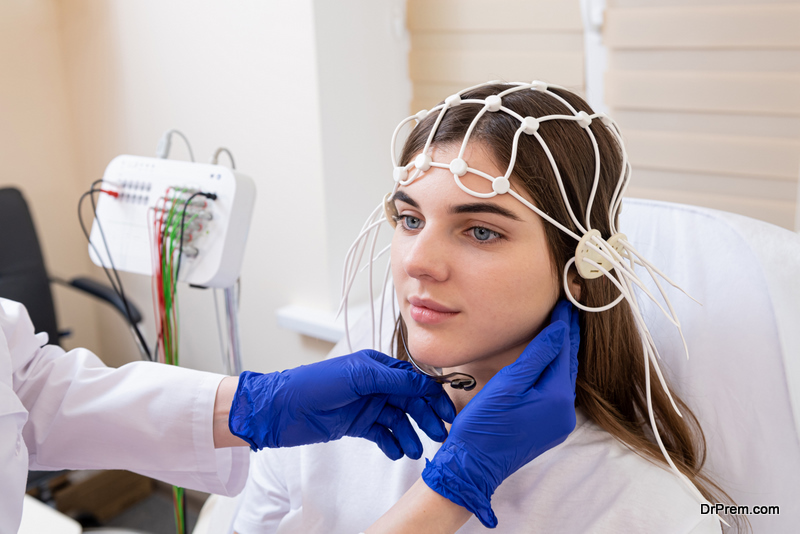 Saudi Arabian hospitals are adept at all major specialties of medical treatments. The facilities are also well-equipped with critical care units for surgery intensive care, burns, neurosurgery, endoscopy and general surgery. The Kingdom is known for the neurological rehabilitation of handicapped people, offering both occupational therapy as well as physiotherapy.  Rehabilitation for cerebral palsy sufferers is considered to be effective in Saudi Arabia.
In a span of 1 year, 463, 481 cases received treatment in Ministry of Health healthcare facilities and 949, 876 cases in government sector clinics and hospitals. This reveals the capacity of the Saudi hospitals to accommodate and treat medical tourists.
Challenges facing medical tourism business in Saudi Arabia
The main challenges in the medical tourism business in Saudi Arabia is the by and large neglect of the sector by the government as well as the private sector. Medical tourism is underrated here and medical tourism facilitator companies opine that Saudi Arabia has not been able to progress in inbound medical tourism. The relevant authorities could make a concerted joint effort to set up the infrastructure for medical tourism.
Delay in getting visa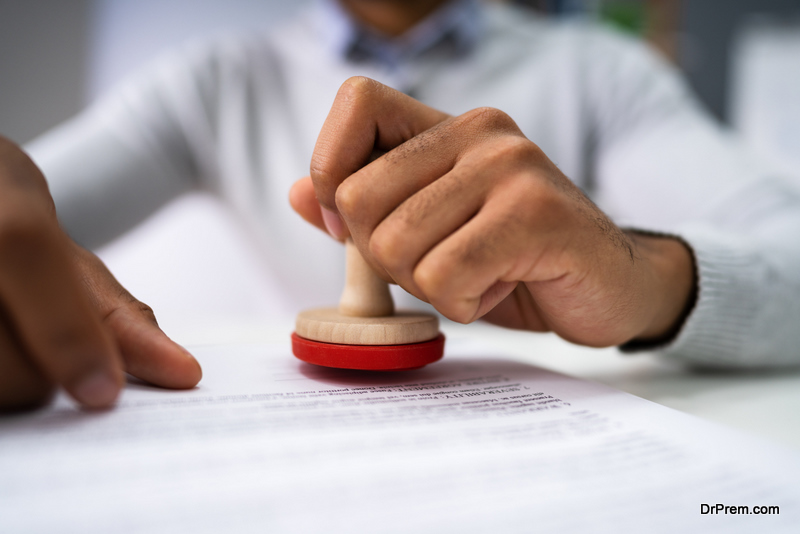 The visa process and documentation process is quite difficult in Saudi Arabia, which deters many foreign patients. Patients who require quick diagnosis and treatment cannot wait long for a visa. Until the government realizes the importance of the revenue addition to the economy from medical tourism and relaxes the visa process, the sector will not be able to demonstrate much growth.
Lack of information and medical tourism marketing
With the help of sustained medical tourism marketing, including digital marketing, clear information from hospitals and companies, and the government. There could be information portals that could be set up especially for this sector. Publicity campaigns through social media, internet, print and electronic media would provide good returns as it would reach out to thousands of patients globally.
The country's medical facilities should form partnerships with medical tourism operators who can assist foreign patients in all services, before and through a trip. They can schedule appointments and arrange for visa, book hotels etc.
More promotional efforts needed to boost medical tourism in Saudi Arabia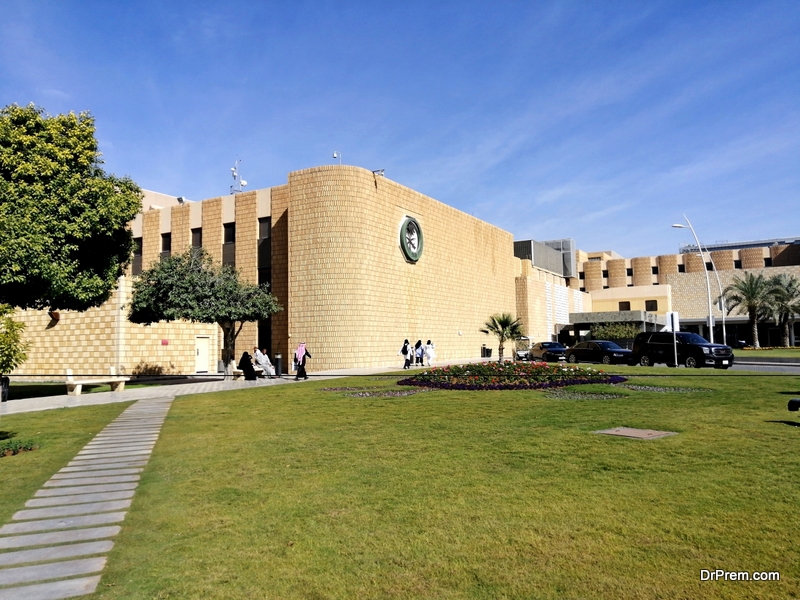 Saudi has developed some state-of-the-art hospitals with latest healthcare systems and international-level facilities. However, there is still a major need to promote medical tourism in this destination, especially when its own citizens are moving to other countries for medical support and treatment. Even though this outward face of medical tourism has faded marginally due to better medical facilities now available within the country, there is an increased need of better marketing of Saudi healthcare services in other countries.
Some experts of the medical tourism industry share that there are strategies being devised for the city of Jeddah so it can become a hub of Saudi Arabia to offer all kinds of medical services. Such efforts have already been made in various countries and Saudi Arabia would follow the same to attract medical tourists. However, these experts also suggest a need for contributions from the private sector and some specialized companies in order to develop high-class medical facilities in Jeddah. The city's culture and festivals can do the rest by attracting more tourists from varied regions. Currently, the city is in a good condition to offer a variety of medical treatments and services through its 40 hospitals and various specialized private clinics.
The city government and national ministry of health are working on further plans to boost medical tourism within the Kingdom. The Saudi Commission for Tourism and Antiquities (SCTA) is further working to launch various marketing programs that would attract a large number of medical tourists to visit Saudi Arabia for receiving high-quality healthcare services at affordable costs. It is also working to enhance the capacity of private healthcare facilities. Extra resources are being deployed at these facilities so patients can receive better attention and care.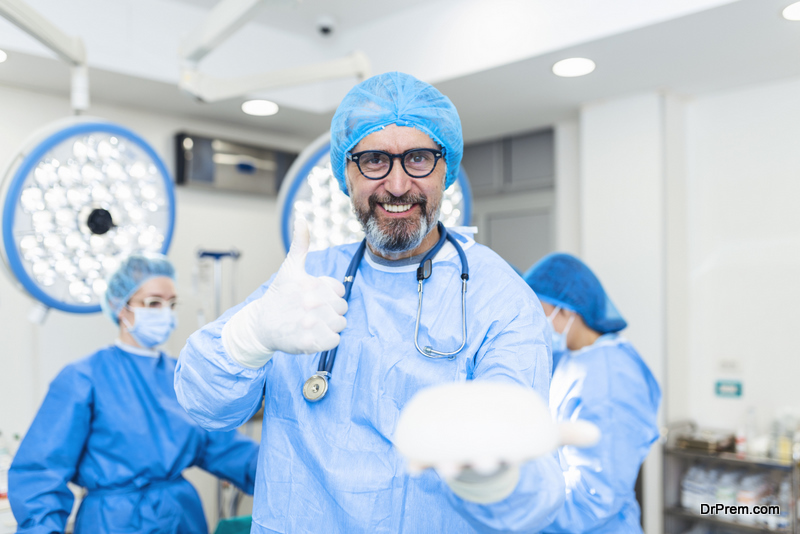 In spite of all these efforts, Saudi Arabia is facing tough competition from different Asian and Eastern European nations that are attracting most of the medical tourists from Middle Eastern countries. Asian countries are offering better healthcare at cheaper costs. In addition, there are procedures like cosmetic surgery that are widely available in various countries at lower costs than Saudi Arabia asks for.
While Saudi Arabia does a better job in the areas of infertility and stem cell therapies, people feel uncomfortable to come to the country for such treatments due to its stricter dress codes and comparatively traditional thinking of residents. Medical tourists might also not like to get involved in the stricter legal system of this place.
The restrictive cultural and political situation in Saudi Arabia may not be very much inviting for patients from countries where westernized practices are prevalent. Thus, there is much to work upon before this destination becomes more appealing for medical tourists.