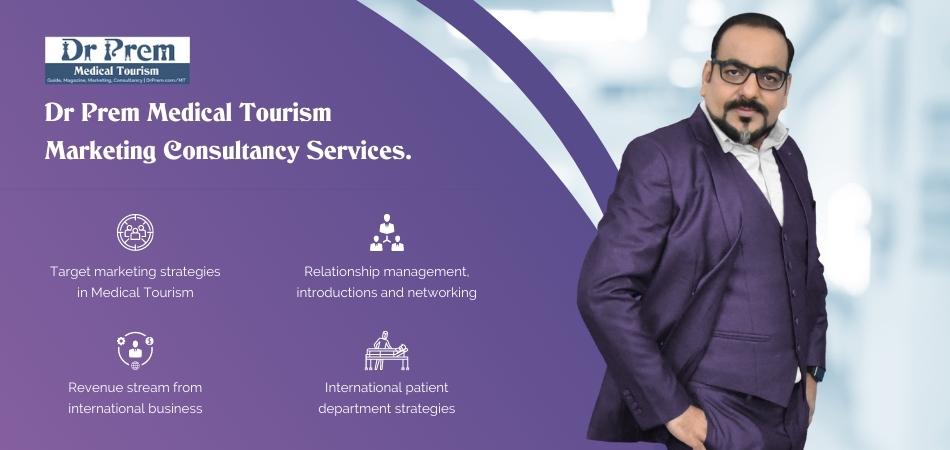 If you are hearing a lot about dental tourism and wish to understand some key aspects of it, here is a brief medical tourism procedure guide to provide you critical information on this type of medical tourism.
When you need to get some kind of dental treatment that would involve a huge cost in your home country, you may visit a foreign country where the cost of such treatment is much lower. When such type of a trip is undertaken, it is termed as dental tourism. Check out some guiding factors toward successful dental tourism.
In this dental tourism guide, you will read about:
A Complete Guide to Dental Tourism – Trends, Growth, Opportunities and Challenges – Insights from Dr Prem Jagyasi
Dental Tourism is Fast Becoming an Integral Part of Medical Tourism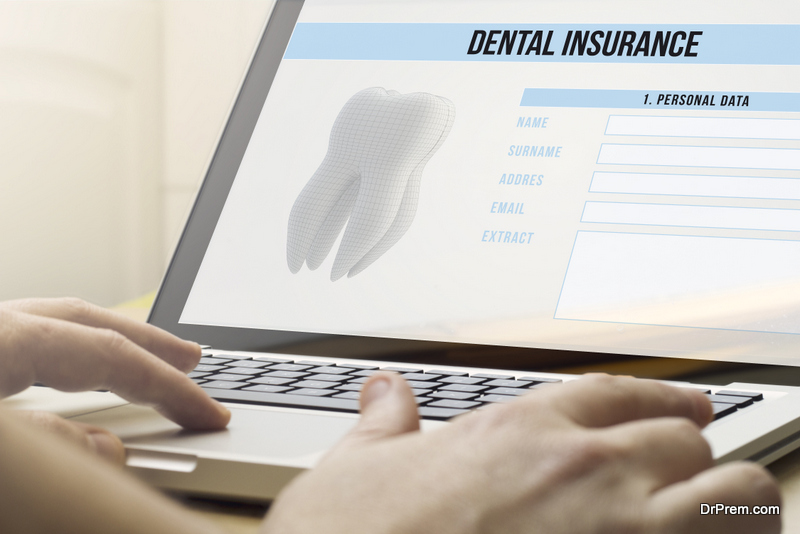 Dental surgeries as part of medical tourism are becoming increasingly popular since they could mean a saving of about 70% for a medical tourist. Another issue that is making dental tourism a viable option for many is the fact that in the US, the health insurance plans only cover some of the very basic dental care procedures due to which more than 140 million people in the country do not have any dental insurance. Even those with insurance have to incur several out-of-pocket expenditures, which make dental tourism more beneficial.
Incidental Travelers
Apart from people who travel abroad to save on cost, there are some incidental travelers also who are going on vacation in a country, which is also a dental surgery destination. Such people often include dental care also into the holiday plan they have, but do not specifically want medical tourism planning.
Similarly, business travelers may well include a dental treatment into their business trip while they are abroad to save on travel cost as well as get affordable and quality dental care.
Factors driving the expansion in dental tourism: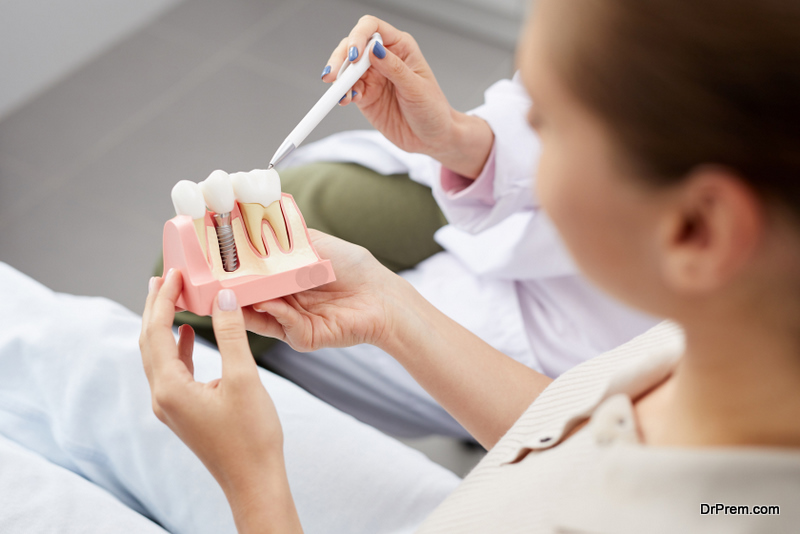 Persistent Market Research had shed some light on a new find focused on the growth of dental implants which was valued at 4509 million USD back in 2014. The market has a huge potential with a compound annual growth rate of 9.7 % rising from 2014 to hit 7879 million USD in 2020. This upwards trend is thought to be one of the fastest growing markets compared to other niche sectors of medical tourism.
It is affected by a combination of factors driving customers overseas for dental care such as:
– Owing to improved healthcare opportunities available, the average lifespan has increased. This growing population of old men and women face a deteriorating dental condition needing a solution.
– In general, there has been a rising awareness about oral healthcare. A good set of dentition is no longer just a part of your body but an inseparable part of your entire facial beauty.
In fact, the expansion in demand for cosmetic surgery has a positive impact on the dental implants market.
-Expenses for dental care in countries like the US and the UK are huge. There is consequently a hunt for alternatives among dental patients. Countries like Malaysia, India, Costa Rica and Hungary throw a light of hope drawing huge dental tourists every year from the affluent nations. The reason is the low cost of treatment for oral health, which is at par with the US and UK clinics if you talk about quality.
If the entire aspect of dental care is considered, the market faces some constraints as well. Dental implant surgeries end up in meager reimbursement policies leading to a barrier to its growth.
Technological advent in dental treatments
But the encouraging features that back up oral healthcare in terms of the quality of procedures are many. There have been huge technical advancements in this field like the following:
– 3-D imaging
– Mini dental implants.
– Laser dentistry.
– Sedation dentistry.
– Nanotechnology.
The above engineering techniques have a huge contribution in improving dental surgical procedures and there has been a continuous innovation in these domains.
Consciousness in dental care and aesthetics across the globe: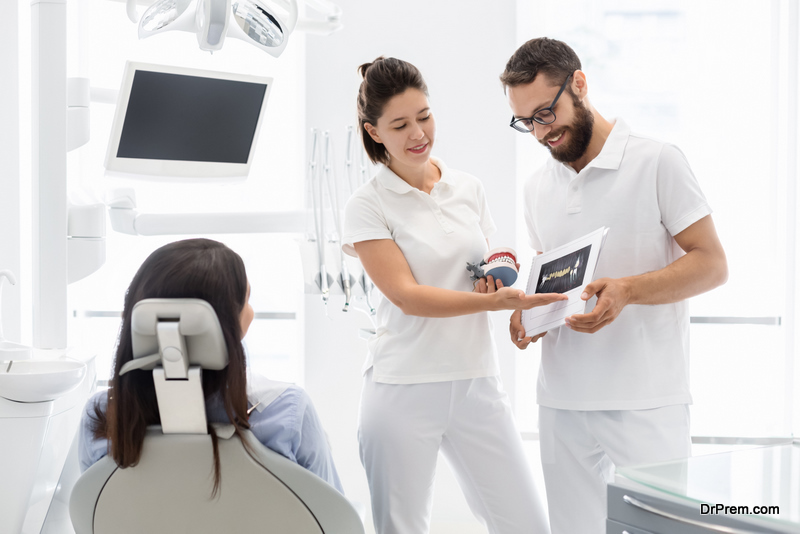 Europe had always been a very health conscious continent, the concern for oral health and hygiene and the heightened clinical support for dental implants therapy and a parallel line of technical advancements have made this quality conscious continent a fertile pasture for the growth of dental implants market.
The following European countries have a rapidly growing market for dental implants:
– UK
– France
– Germany
When you go by the material base demand market for dental implants, Titanium implants is the most sought-after material based market which is envisaged a compound annual growth rate of 9% from 2014 through 2020.
Due to the assault of senile dental decay in the aging population and growing consciousness about dental health coupled with invention of latest techniques in dental implants procedures, North America sees an even growth in dental implants. In North America, the customers have embraced advanced dentistry pumping the expansion of a promising dental implants market. A report released by the American dental Hygienists Association reveals that around 75 % of adult Americans are victims of various types of tooth decay and gum disorders back in 2008.
Currently, Asia Pacific region holds the key to the growth of dental care scenario. It is the most rapidly expanding market. Here also the population is quite responsive towards the importance of oral health. This factor is a major determinant for the growth of the dental implants in the promising Asia Pacific market.
There are excellent dental clinics across the globe and an internet based search is required to locate them. Often these clinics have an R&D team working on dental healthcare and innovative ways to develop treatment procedures. They act in collaboration with other resourceful clinics on data analysis and market research models for bringing growth in business to the clinics. They quite often go for a comprehensive approach combining a number of reliable data streams from various authentic research stations. The future of dental tourism is promising and much of its fate is decided by an ideal combination of quality and price.
Booming trends in patient numbers wanting medical, dental, cosmetic treatments globally
The term Medical Tourism was from the start initiated by travel associations for delineating performance of voyaging abroad for medical prescription. This was done procuring the best and sensible human administrations profits outside the country with the help of tourism.
The organizations that are normally sorted out by the master associations consolidate complex master surgeries like dental surgery, restorative surgery, cardiovascular surgery, joint substitution (knee/hip) to say the least. One can moreover direct contact the different recuperating offices in countries like U.K, USA and UAE for information through locales and singular medical center councilors.
The patient needs to give their medical report to the organization supplier including the method for disease, expert's supposition, decision and complete medical history.
The dental pharmaceuticals, for instance, dental additions, crowns, root conduit solution, helpful dentistry, complete dentures, or different sorts of dental thought meds costs are less in making economies, for instance, India stood out from the cost in Europe and America. Dental Tourism obviously helps medical vacationer to get the pharmaceutical they may like at a worth they can oversee. Likewise they get rejoice in and joy of flying out to an alternate country and destination, while truly saving money.
Cosmetic surgical tremendousness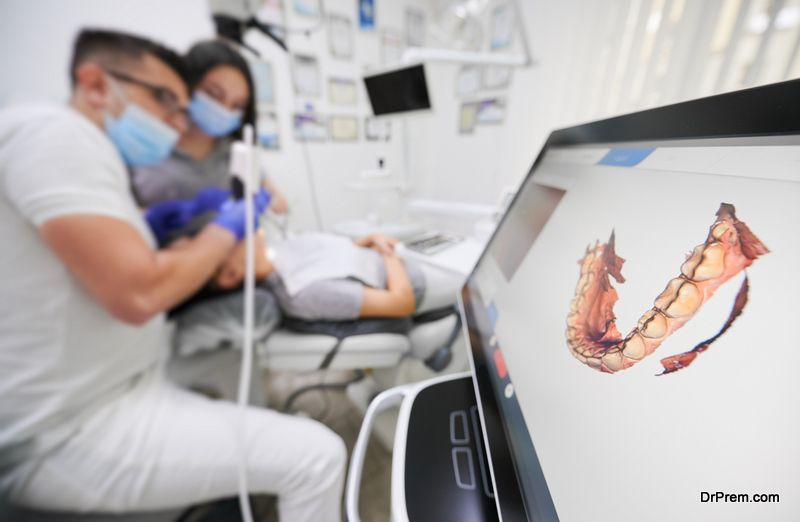 Putting that you are seeing any sort of cosmetic surgical tremendousness drug, then the overhead is totally out of your blueprint then you can search for focused cosmetic or plastic surgery decisions in separating countries. As a result of routinely less expenses of cosmetic surgical results in the overhauling nations, reliably, an immense number of supportive guests from odd countries transversely over the globe hustled to level-pay countries like India, U.K, USA and UAE to profit insignificant exertion, remarkable endlessness update frameworks.
The formerly expressed countries are advancing a sweeping tangled pack of cosmetic medicinal systems for the most shocking respect at a quality that is track compliment than the value of the awhile ago expressed medicines in the US. In light of the remedial tourism influence in the enhancing countries, distinctive correcting focuses and cosmetic or plastic surgery centers have sprung up in the formerly expressed countries, offering premier rebates to general patients, for the most part due to the straightforwardness of living and compliment work payment in the awhile ago expressed countries.
Advantages of dental tourism
As the dental tourism industry is expanding, it has been creating more and more dental treatment options for people. Those who are seeking cost-effective treatments abroad can receive great benefits from dental tourism. They often get convenient and faster treatment of high quality. Additionally, dental treatment is accompanied by some leisure activities that help patients recover quickly in a relaxing environment. Apart from this, expert dentists who are working at internationally affiliated and accredited facilities offer quality treatment to people. Our Facilitator Directory has a comprehensive list of medical tourism facilitator companies who can help you find the right dental clinic for you, according to your specifications.
Options provided by dental tourism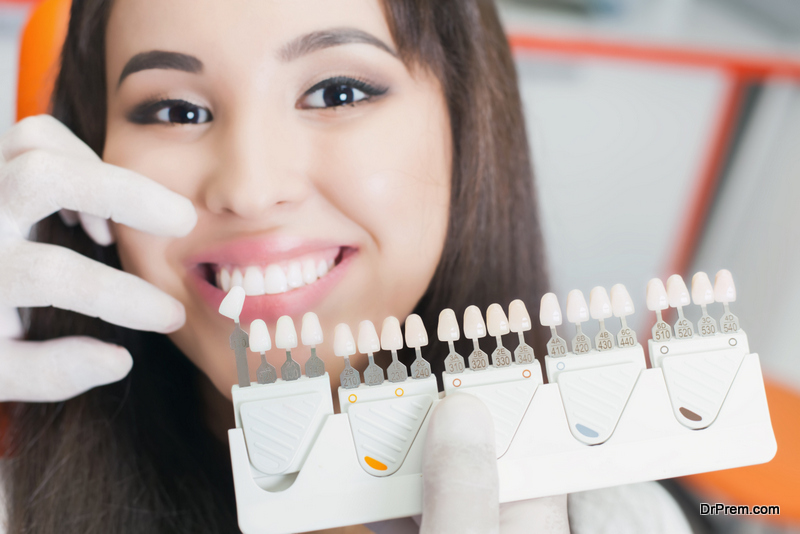 Ranging from regular treatments to complex dental surgeries, you get all the options when you are at a good dental tourism destination. Throughout the world, there are several countries where trained dentists can offer you effective solutions for your problems related to dental bonding, braces and bridges, dentures, dental implants and crowns, restorations, gum contouring, root canal treatment, veneers, teeth whitening, and dental makeovers. You may get all sorts of dental cosmetic procedures done in countries that are famous among dental tourists, mentioned in our medical tourism procedure guide.
An extremely crowded marketplace, Dental Tourism is moving forth at a phenomenal pace to become one of the latest and fastest growing industries within a larger sector known as Medical Tourism. In recent years, Dental Tourism industry is doing well in keeping pace with the hopes of dental patients, expectations of dental tourism facilitators, and the upward urge to succeed of dental services providers around the world.
Here are some reasons behind such tremendous growth of Dental Tourism:
Less Expensive:
The concept of dental tourism takes roots from the fact that dental tourists can save up to 60 percent on their dental treatments. Restorative dentistry, on the other hand, offers higher savings up to 85 percent. For example, while a simple dental filling could cost somewhere around $400 in the United States, dental patients can get same treatment done in India for just $30-40. Similarly, teeth whitening costs just $100 in India compared to $2300 in the US. Our medical tourism book has the list of cities excelling in affordable dental care.
Advent of low-cost air travel – Low-cost air travel contributes to dental patients' willingness to go beyond domestic borders for quality dental care abroad.
Access to internet (information) – Patients can always cross-verify, preview, and confirm the specialties of the dental doctor or surgeon; so they don't need to worry about flying abroad for getting quality dental treatment.
120 million people in the US don't have dental insurance – Well, it's a sure fact that inspires millions of Americans to look for comparatively cheaper dental care and treatments in Mexico and other Southeastern countries.
Reduced Waiting Time – Since Dental Tourism is preplanned, dental patients don't need to wait for their turn. Many dental clinics worldwide are mentioned in our medical tourism book.
High quality dental technologies and tools are available in countries like Costa Rica, Mexico, Czech Republic, Hungary, Turkey, Poland, India, Thailand, Malaysia, and so on. Furthermore, dental experts provide the best quality dental treatment at just a fraction of cost patients would incur in their native countries.


Other factors: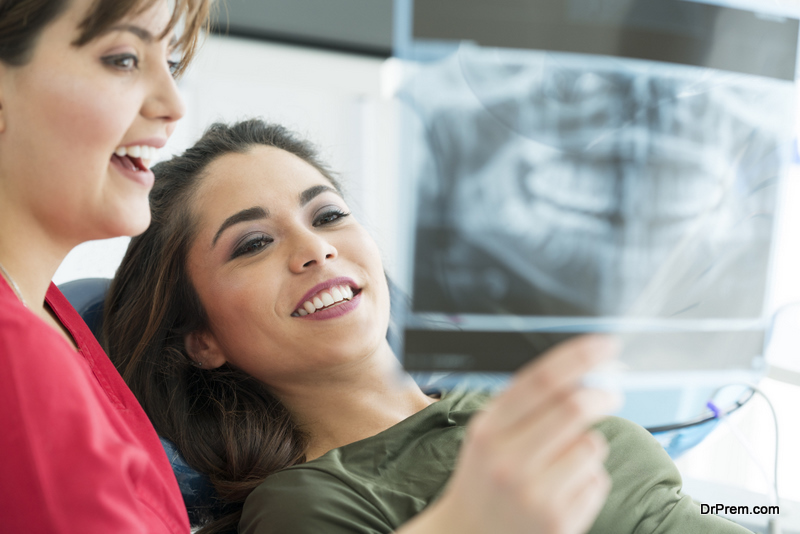 Healing in new environment has its positive effect. Well, that's a no brainer for sure for anyone. Dental Patients can always combine treatment with sightseeing during their visit to destination dental tourism country. With none worrying them, they can concentrate on healing process and enjoy the scenic locales as well.
English speaking medical staff – Almost all major dental tourism destinations make it a point to appoint staff that are quite conversant and fluent in English. Thus, language barrier takes the backseat and hence, makes it easier for dental patients to communicate.Your medical tourism facilitator company would help you find a destination where you would have least communication issues.
Restorative and Prosthodontic treatment accounts for biggest market share
According to transparencymarketresearch.com, the dental tourism market can be categorized into two types – type of treatment and region. The market is further classified into restorative, preventative, prosthodontics and others. In 2018, due to increase in demand for cosmetic dentistry globally, restorative and prosthodontic segments had the highest market share.
Region based, the market for dental tourism is segmented into Europe, North America, Asia Pacific, Middle and East Africa and Latin America. The Asia Pacific region dominated the market in 2018, especially due to strong dental tourism market in India, Malaysia and Thailand. In India, the market has expanded due to superior infrastructure, affordable costs and low barrier of language problem.
According to one study which was published in the International Journal of Contemporary Dental and Medical Reviews, the prices of common and sought after dental treatments such as bleaching, crown, and implants were much lower in India, as compared to developing countries such as Mexico and developed nations.
Opportunities in Dental Tourism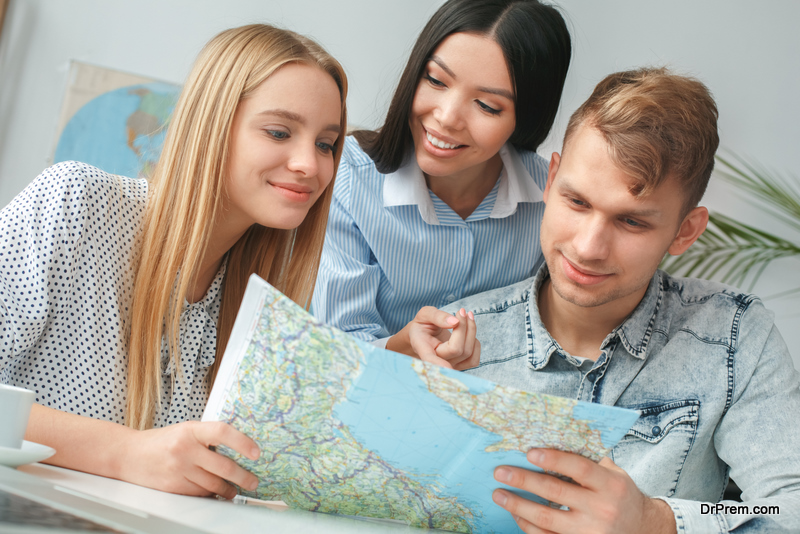 Dental Tourism is moving forth from strength to strength to open up a whole new world of better opportunities for dental services providers, facilitators, local economies and the overall GDP of particular nations.
Dentists can partner with travel companies – A medical tourism consultant would advise dental care facilities in destination countries to collaborate with tour and travel service providers to create a mutually beneficial network that has patient's interest at its guiding mantra.
Dental tourism facilitators stand a chance to earn big – Aside from dental care facilities and travel companies, dental tourism facilitators and agencies could play a vital role in ensuring that dental patients get the best dental treatments in destination countries.
Local tourism economy gets the boost – As more dental patients would come to a place or a country, the local tourism economy will benefit in a myriad ways. Dental tourism boosts employment opportunities, increases local community's propensity to spend, diversifies their sources of income, generates more tax dollars for local councils, and motivates entrepreneurs to establish new services and products. Our Medical Tourism Destinations Guide has enumerated places which can use the revenue from medical tourism.
Major chunk of medical tourism industry – According to a recent research, the global dental market is expected to go beyond USD 50 billion by the end of this decade. Well, this figure speaks volumes about immense scope and opportunity in this particular domain. In the specific market segment, the United States owns a humongous share; however, considering the fact that dental treatment is cheaper abroad, the American patients are now considering hitting alien shores.
Low-cost dental tourism is a big driver for medical tourism growth
One of the medical facilities that most people cannot do without is dental care. From children to the aged, all need a good dental care plan for healthy teeth and gums. Unfortunately, the cost of dental care and advanced dental treatments has skyrocketed in countries like US.
As a result, a growing trend of traveling to developing nations for low cost yet effective dental care has emerged. Within a few years, this new trend has become a part of the medical tourism industry, churning millions of dollars a year. Not so surprisingly, many developing nations have come forward to earn their share of revenues from dental tourism industry.
Prices of dental care have huge variations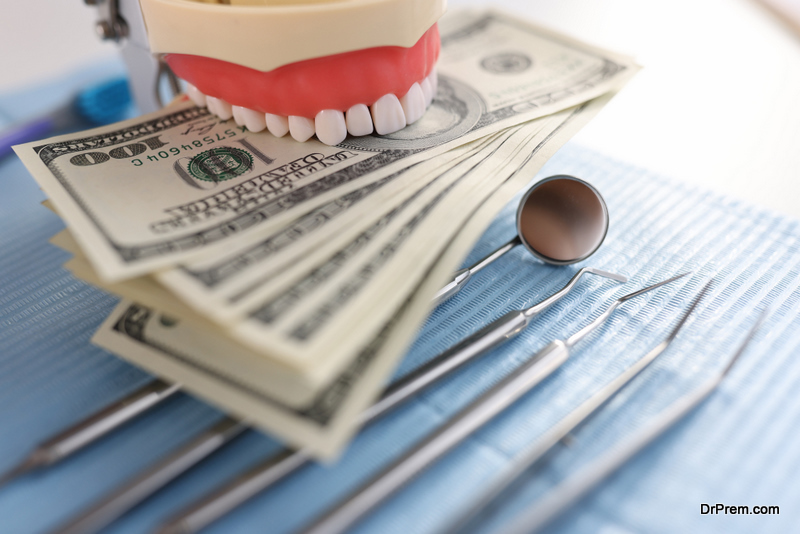 Not just hundreds, but the prices of dental care facilities and treatments vary by thousands of dollars from one country to another. In developed nations like US, the cost of a single dental implant is around $2990 to $5000 dollars. The same treatment costs $1000 in Hungary, $900 in Poland, $950 Romania, $1700 in Thailand, $990 in Mexico and around $525 to $1012 in India.
Veneers that cost around $800 to $1200 in the USA cost something between $220 and $450 in the countries like India, Mexico, Poland and Thailand. Root canal in the US costs approximately $1300, but the cost is around $80 in India, and $60 in Hungary. Use of advanced technologies has enabled Indian dental cosmetic surgeons to offer cosmetic dentistry services like smile designing within thousand dollars. The same treatment at a high-end dental clinic in the US will cost nothing less than $8000 dollars.
Is cost an indication of quality?
The unbelievably huge gap in dental care prices may make many question the quality of medical care offered in developing nations. The reason behind lower prices is not a drop in quality. The infrastructure of developed nations does not permit the healthcare system to offer low cost dental care facility.
The living costs of developing countries are much lower in comparison. Cost of pursuing higher education is well within the reach of the middle class. As a result, a number of meritorious students opt for medical science and dentistry. Availability of more dentists and other medical staffs is one of the main reasons why countries like India are capable of providing high quality dental treatments at lower costs.
There are a number of well-recognized medical schools in India and obtaining the degree of a dentist by the sheer power of merit is possible. The top dental clinics also have teams of US trained dentists who are committed to offer best in class services at modest prices. This is the reason why millions of patients traveling to countries like India in search of timely and cost effective dental care.
Dental tourism offers benefits a plenty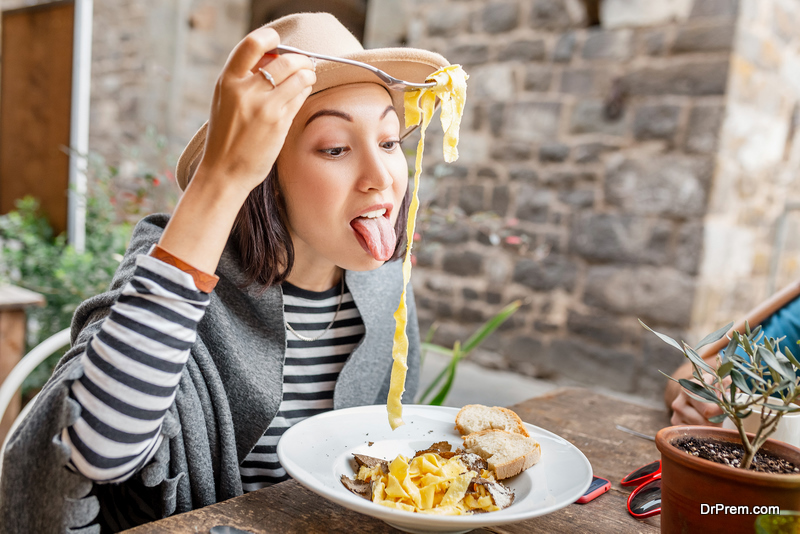 Low cost alone is not a driver of dental tourism. Dental tourism facilitators offer benefits beyond the treatment. The patients get to travel to the best tourist spots in an exotic locale, taste new cuisines, and stay at good hotels. Some clinics offer personal attendants to help the foreigners communicate with the medical staffs.
Despite offering so many added advantages dental tourism is still less pricey and helps in saving money. No wonder, more and more patients are flocking to foreign shores for getting dental implants, root canal and smile correction.
Where are they going?
Some of the trendiest dental tourism destinations include Malaysia, Costa Rica, Thailand, Mexico and India. Malaysia, which already has a well-established medical tourism industry is now making inroads into dental tourism. There are several high-end dental clinics with state of the artequipments in Malaysia. Some of the specialty dental treatments include bridges, gum surgery and tooth re-shaping. Plenty of holidaying opportunity, availability of both oriental and western cuisines, luxury accommodations are some of the reasons why patients prefer Malaysia.
India offers excellent quality of dental healthcare at rock bottom prices. The dental clinics here are well maintained and hygienic. Patients can visit a number of famous tourist spots like the backwater of Kerala and Taj Mahal in Agra. The all-inclusive price tag quoted by dental tourism facilitators is much less than what the dental procedure alone would cost in the US.
Eco-tourism in Costa Rica is evolving and so are its dental care facilities. As it is nearer to home, many US patients find it less scary to travel to Costa Rica for dental treatments.
A latest entrant in the list of front running dental tourism destinations is Turkey. Latest technologies, equipment, and highly qualified dentists and dental surgeons have changed people's perception regarding Turkey as a dental tourism destination.
Let's go to the root of low costs
While considering medical tourism what equally encourages and bothers the patients is the low cost of medical facilities. The human instinct is to value pricey things more and cheaper things less. The modest prices of dental procedures and cosmetic dentistry in countries like India may raise baseless speculations regarding the quality of medical care provided.
In developing nations like India, the cost of labor is less and the fixed costs are lower too than USA, Britain and European countries, so medical tourism in India is flourishing. The doctors do not have to pay hefty sums for maintaining a decent practice. The insurance costs are also low. All these factors contribute in keeping the charges of dental procedures low and within the budget of foreigners.
In India, the international patients do not find language to be a difficulty as all the doctors and staffs can speak English fluently. The bills and reports are printed in English or other language of preference. The Indian government is also taking substantial steps to make it easier for international patients to visit the country for medical purposes whenever it is necessary.
The dental clinics depend on international clients and treat them with priority for getting good feedback. The doctors conform to the best industrial standards of practice for the same reason.
In the age of internet when reputation of businesses can get destroyed by negative online reviews of clients, it has become next to impossible for doctors to cheat their patients. Dental tourism has made it possible for many middle class families to get veneers, bridge, dental implants and fillings done without breaking their banks. It has opened up the scope of new possibilities and a healthier lifestyle.
Low cost dental procedures available in developing nations like India are often questioned on account of quality. Due to different economical structuring, developing nations are capable of offering high quality dental care facilities at a much lower price tag. In most cases, it is nothing but a boon for middle class citizens.
Seven P's for excelling in Dental Tourism
Partnership – Have a partnership with dental clinics and doctors from all over the world. Have a partnership with patients in Africa, Europe, Americas, and everywhere possible. Furthermore, you can go on to have ties with medical tourism facilitators who could help you get more clients for your dental business. Around 1,500 medical tourism working from different locations across the globe would sure extend a helping hand to help you promote your dental services and eventually, fetch you dental patients. Dr Prem's Medical Tourism Facilitator guide enlists around 800 of them.
Product – Price Offering – Focus on package price and keep it reasonable for patients so that they can understand it properly. Instead of suggesting individual prices for different dental treatments, it's beneficial to state the price of entire package. Moreover, it allows dental treatment providers to add up the margin. Even referral fees can be added, which would add as a testimony to your level of concern and care.
Performance Showcase – Directly related to personal branding, dental hospitals, clinics and dental tourism facilitators, highlighting their exploits through a viable and expressive platform is highly recommended. Both individual and organizational websites should be there to communicate the message to dental tourists who actually want to know more about them. It actually helps you take your personal brand to a level that you always wanted it to.
Penetration – According to medical tourism speaker Dr Prem, First, dental tourism service providers and facilitators need to understand that target markets are never the same for institutions in different countries. While dental tourists from the UK, US and Europe look for high quality and personalized dental care, African patients, on the other hand, are always in for affordable dental care packages. So, pricing and overall packages need to be based on the target markets that you wish to explore. Refrain from selling one standard package to all; instead, devise new packages and plans in a way so that dental tourists coming from different parts of the globe have one available for them.
Promotion – Promotion is as important as showcasing your performance through your website. Having social media exposure, building quality contacts, partnering with reliable likeminded organizations and networking in a better way will sure help you achieve your objectives.
Participation – Active participation in health related seminars and conferences allows dental practitioners to hear from medical tourism expert, learn about the latest trends, and accordingly, make meaningful changes to their operations to bring about a real change.
Positioning – You eventually reach where you want to; however, it's imperative not to lose the sight of your destination. Dental tourism facilitators, dental surgeons, practitioners and dental care institutions should aim to be world-class in their offerings, patient reviews, and patient satisfaction.
Align Dental Tourism with Price and Value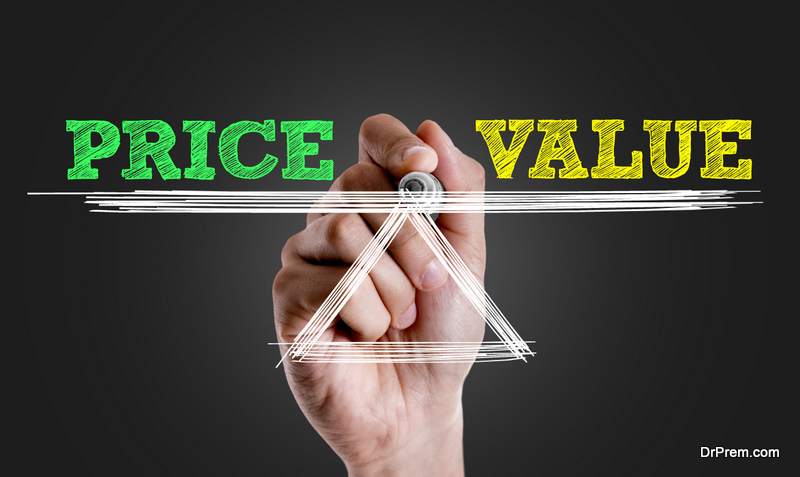 Dental tourism facilitators and other industry players should always be clear about the price and value of different dental solutions that they directly or indirectly provide to dental tourists. Price is what dental tourists are supposed to pay for particular dental treatment, value, on the other hand, is benefit that dental clinics, hospitals and facilitators provide minus the actual cost of the treatment. For creating more value for money for patients, focus on giving more benefits to them. Offering personalized services and customized solutions to specific dental ailments is a sure shot method to increase the benefits.
As patients visit different international dental hospitals and clinics to find the best medical treatments, you would see doctors doing the same to reach out to more patients in different parts of the world in next five years.
Well, it is going to happen soon to ensure steady and comprehensive growth of global healthcare. Doctors visiting their dental patients in Africa and Middle East will be a living reality. Thus, for being a part and contributing member of that movement, dental care facilities and dental professionals need to build their brands and reputation, aside from strengthening their business.
Challenges of Dental Tourism
Despite so many opportunities to explore, the global Dental Tourism segment faces several peculiar challenges that call for timely action.
Lack of awareness – Blame it to local practices that would never allow them to move out, local patients never take the trouble to enquire about how cheaper their dental treatment would be in some other country. People are not aware about the concept of Dental Tourism.
Lack of proper information – Well, dental tourism facilitators need to girdle up their loins to provide quality information to natives of their respective countries and accordingly, provide them with usable information on how they could save big on their treatments abroad. Moreover, dental patients have all sorts of advanced gadgets and technologies at their disposal, such as smartphones, internet, and so on, which they can utilize to fetch information about Dental Tourism. They can find a medical tourism destination guide on the net and make an informed decision.
Corporate buyers and insurers don't cover dental tourism – The next challenge is to persuade corporate buyers and insurers to cover dental tourism through one plan or package or the other so that people should feel motivated about getting better yet cheaper dental treatments.
Bringing industry together to work on common goals and objectives – The Dental Tourism industry is doing fine in chunks wherein different players are putting in their individual efforts to benefit from it. However, they need to come together to share their goals, define their objectives, carving new paths to provide better facilities to patients, and strive to face the challenges.
Implementing international standards in dentistry – Well, it's a slightly technical factor that requires to be looked into with due diligence. Dental Tourism will prosper only when dental practices around the world have resources and funds to have better equipments, dental facilities and skilled dental workforce to provide the kind of dental services to inbound patients that the desire and deserve.
Evaluating cost of dental services – Considered the recent rise in the cost of dental services, it's high time to think of ways to bringing it down to manageable proportions. Dental Tourism segment needs to work really hard to evaluate the costs and accordingly, suggest a levelheaded pricing structure that fulfills the expectations of dental patients.
Lack of networking for dental tourism events and forums – Again, this part is somewhat related to lack of information. As of now, there is a definite dearth of dedicated forums where users / dental tourism players / medical tourism facilitator companies / medical tourism expert/medical tourism consultant could converge to share their expertise. Similarly, there is a yawning need for better networking of these constituent elements of Dental Tourism to make it even more profitable for patients and service providers.
Things to consider before traveling abroad
At the time you start planning for a dental tour in any foreign country there are few things that are to be kept in mind, these points are:
Check Credentials: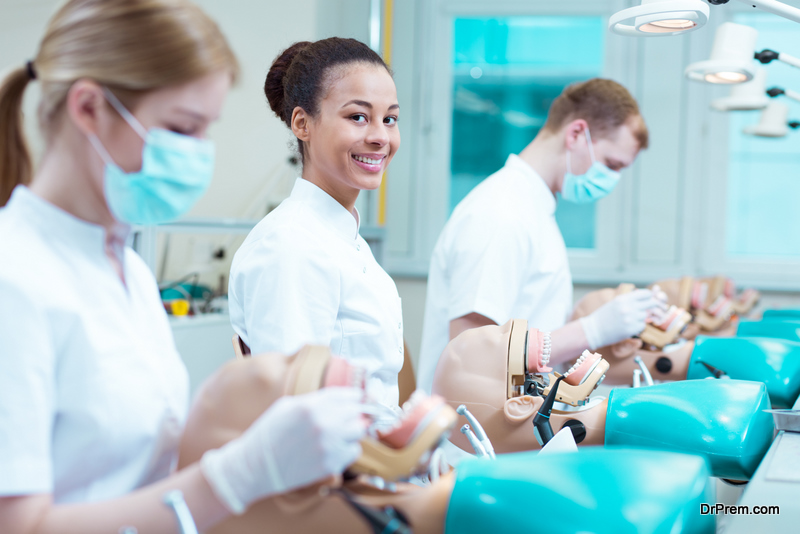 Inquire about the ways it will be possible to check credentials of dental service provider as well as the facility. You also need to check the training dentists have received.
Handling Complications:
Consider options in case any complications arise after you return home. You need to be clear about who will look after those complications, in case follow up procedures are necessary then who will be performing them.
Local Dentist: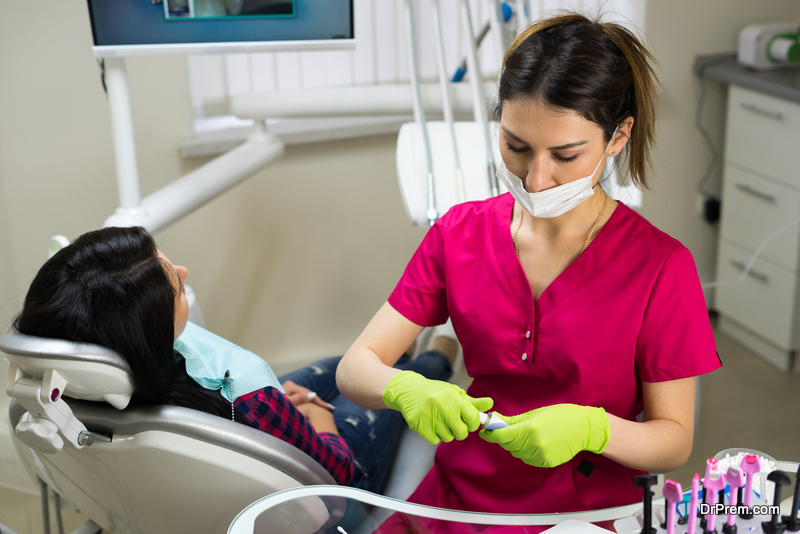 Stay in contact with few local dentist so that you can consult them in case any post procedure issues are to be discussed.
Collect all Records:
Prior to heading back home, make sure that you collect all the records and be aware of how the procedure was performed as well as material used. As for instance, if the procedure involved dental veneers, then you need to know the material they use.
Infection Control System: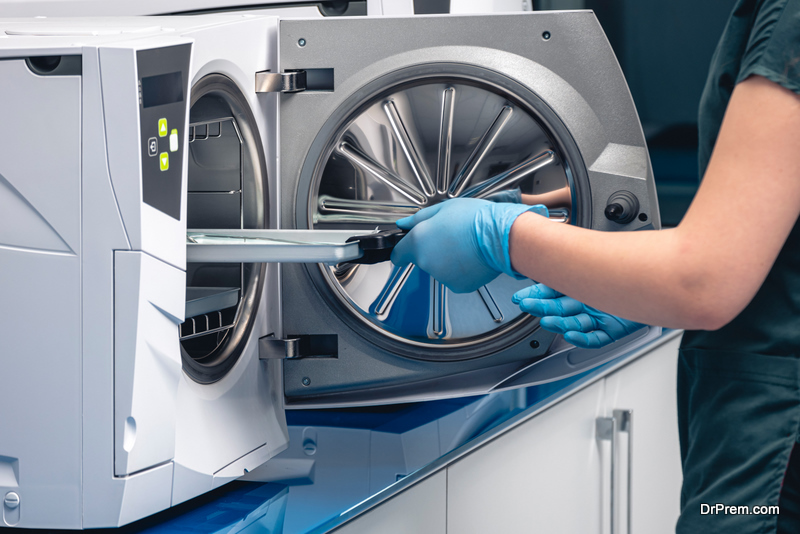 You also need to know about the infection control system they have. You need to be sure that they utilize new gloves, sterilize instruments using autoclave sterilizer, change needles for patients and have proper sanitization process in place for water that will be used at the time of treatment.
Duration of Treatment:
Some treatments such as dental implants are spread over few weeks thus you need to have prior knowledge of the number of trips you will have to make and whether all these trips together will still be cheaper than undergoing the procedure locally or not.
Dental Hygiene Checkup:

Before the trip, you should go for a dental hygiene checkup and finish all the required restorative work finished so that there are no dental emergencies while you are in another country.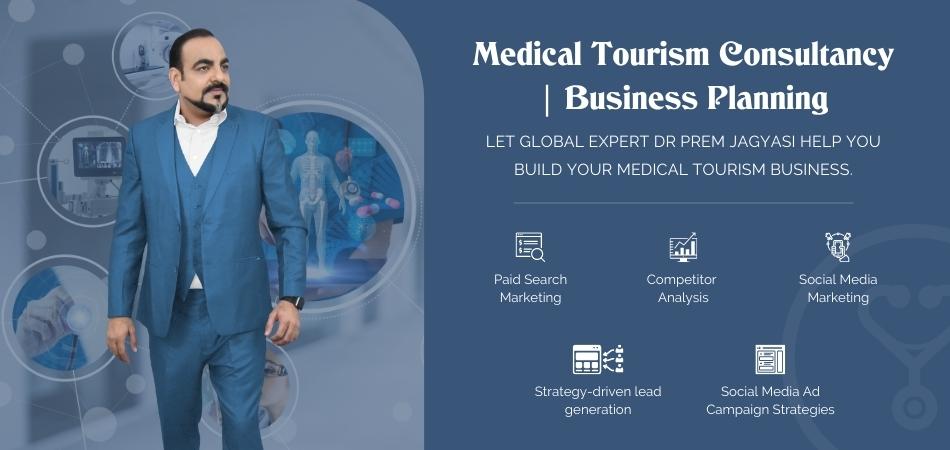 Destinations for Dental Surgery
Majority of people choosing dental tourism live close to the international borders. As for example, people living in Texas, Arizona and California find it easier to cross over into Mexico with just about an hour's drive and reduce their costs considerably. Similarly, Canadian and Americans living near the East Coast find it easier to travel into Costa Rica.
On the other hand, Europeans find it easier to visit Hungary for specialized treatments such as mouth restoration, cosmetic surgeries and implants. If we look at Asia then one of the main destinations here is Thailand with international facilities and dentists with degrees from different US universities.
Reasons Why APAC Countries Are Most Favored For Dental Tourism
With great breakthroughs in cosmetic and aesthetic dentistry and painless dental treatment, dentistry has experienced massive evolutions within a very short time span. APAC countries were quick to adopt the updated knowledge and skills of advanced dentistry setting the ground for dental tourism. Countries like Thailand, Singapore, China, Malaysia, Philippines and India have turned into dental tourism hotspots.
These countries have certain inherent advantages that sky-rocketed the growth of dental tourism. Along with, well- planned infrastructure and all-inclusive budget packages posed great attraction for the abroad tourists who happily opt for dental treatments in these countries.
The Trend
The trend is to select relatively accessible destinations involving fewer travel hours. Australia and New Zealand sees a huge outflow of dental tourists landing in Thailand, Malaysia and other South East Asian countries. Intra-Asian dental tourism is also in vogue. Patients from US, UK and Canada often prefer India for a dental vacation. It is noteworthy that about 75% of medical tourists visiting Thailand are dental tourists.
Why APAC countries?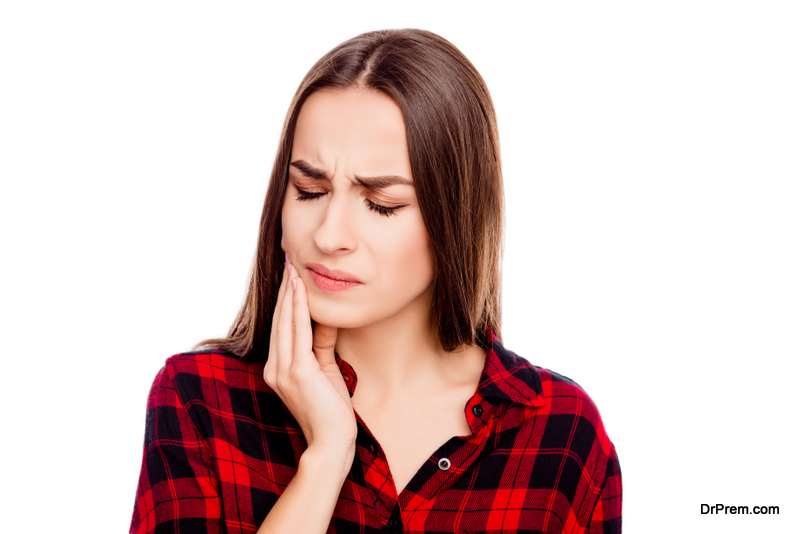 Affordability is the key factor. Dental treatments in developed nations like the US, UK, Canada, Australia and New Zealand are tremendously high. Most of these treatments are not covered under health insurance plans. Unfortunately, it becomes highly taxing for people here to avail the quality dental care in home country. Many people prefer to bear with the dental discomfort than visiting any clinic. Check out the All on 4 dental implants cost Melbourne to get a full idea of how much is the price difference.
A rough cost comparison of few highly demanded dental treatments is given as follows:
| | | | |
| --- | --- | --- | --- |
| Procedure | Services | Cost in US | Cost in Asia |
| Five quality ceramic crowns | 5 full ceramic crowns | $10,000 | $2,250 |
| Root canal treatment | RCT | $1000 -$3000 | $150 |
| Dental implant & crown | Implant & (1) crown (cap) | $6000 | $2000 |
| Root canal & One crown | RCT & 1 cap | $3000 | $450 |
| Six 4ED veneers installed | Six veneers | $900-$1500 each | $7200 |
Moreover, the cost of treating caries, tooth-filling, fixing dentures etc. are reasonably low in the APAC countries.
The rise of aging patients
Tooth decay accompanies as you age. The present generation of baby boomers is outliving their teeth. Naturally, the lookout for beyond-the-border reconstructive dental treatments is quite obvious.
Ultimately, dental tourism turns out to be worth investing when you get the treatment of international standards at surprisingly affording rates along with a great relaxing vacation in any APAC country.
APAC Countries – Their inherent advantage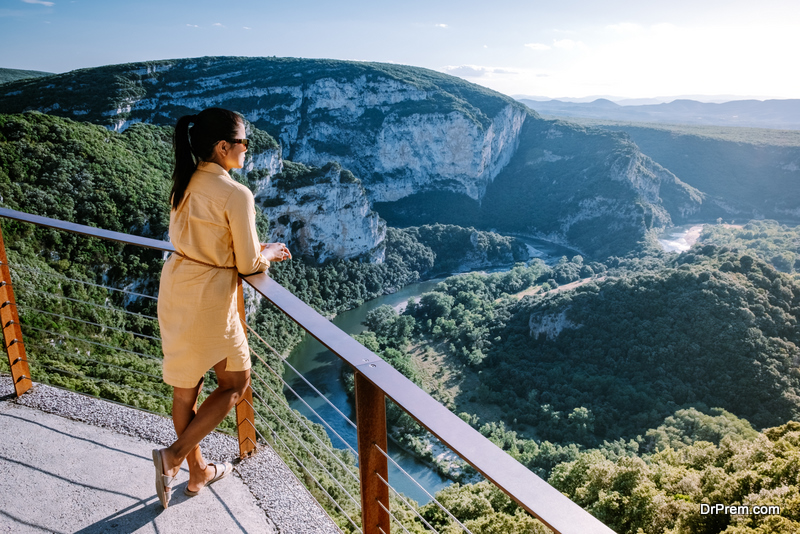 The exotic landscape and bright sunny weather provide a great vantage point that normally attracts millions of tourists round the year. Coupled with the availability of required expertise, these countries are well serving the twin purpose of health and holidaying. It is totally a win-win situation for the dental tourists.
Expertise build-up & low manpower cost
Fast growth of expertise in orthodontists in APAC countries is another great pushup factor for the growth of dental tourism market. These specialists after getting trained in the US and UK are successfully providing the most sophisticated dental treatments to the utmost satisfaction of the global tourists.
Low manpower cost in APAC countries and very short queuing list have enabled the clinics to design affordable treatment packages which the global tourists avail unhesitatingly.
Ease of coordination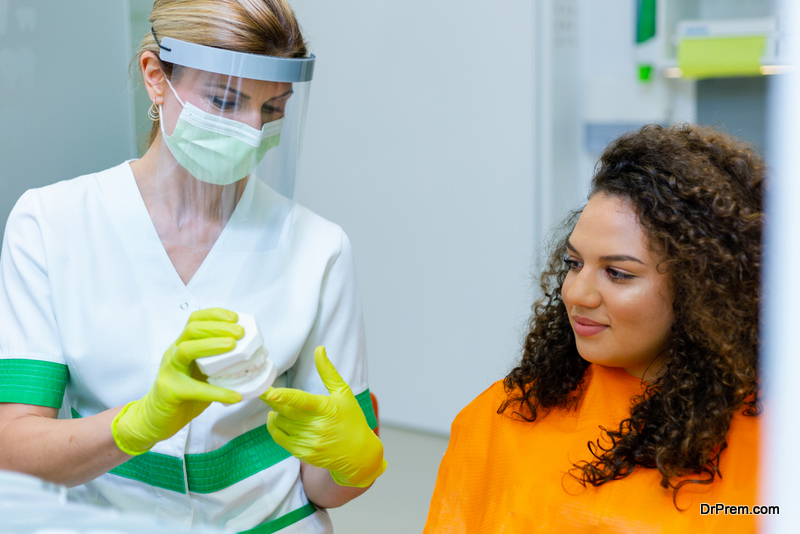 Where to go? Whom to reach out? How to ensure the quality of treatment offered by the clinics? Well, you have good answers for these too. Meticulous handling by the coordinators and facilitators has further eased abroad travel to avail specialized dental treatments.
A travel-treatment combo plan can be framed simply by sending an email to the selected clinic. Cost estimation, duration of stay, travel and accommodation facilities can be summed up in just few days. These factors matter a lot in driving patients flying to a distant land to avail dental care.
Increase in incidental care-seekers
Many foreigners enjoying a relaxing vacation in APAC countries do drop in a clinic to treat an all-of-a-sudden cropped up dental issue. Their words of mouth spread fast bringing in more dental patients.
Most favored APAC countries for Dental Tourism
Thailand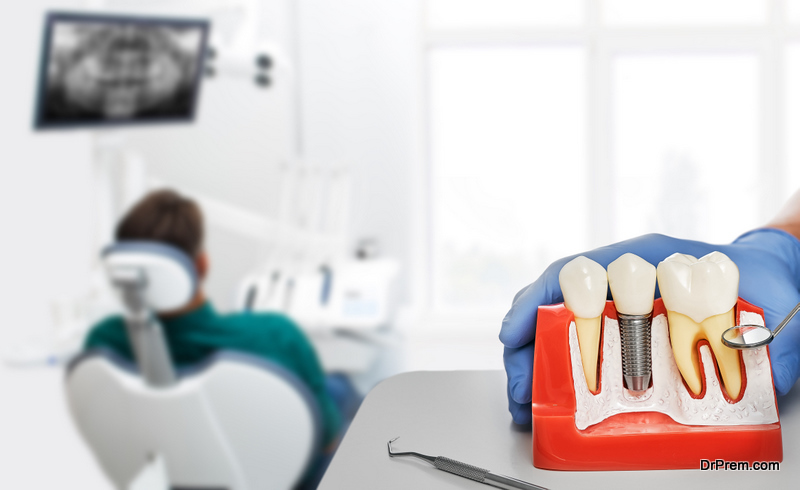 Unarguably, the most sought after APAC country in dental tourism. Bumrungrad International Hospital in Bangkok treats about 11,000 abroad dental patients annually with clinics of Phuket, Pattaya and Hua Chin following the suit.
Philippines
Ranked 8th top medical tourism destination by the Global Clinic Rating (GCR), the country has made great strides in the Dental care market. The international standard dental clinics in Manila, Makati and Quezon offer full-fledged upgraded dental treatments.
Malaysia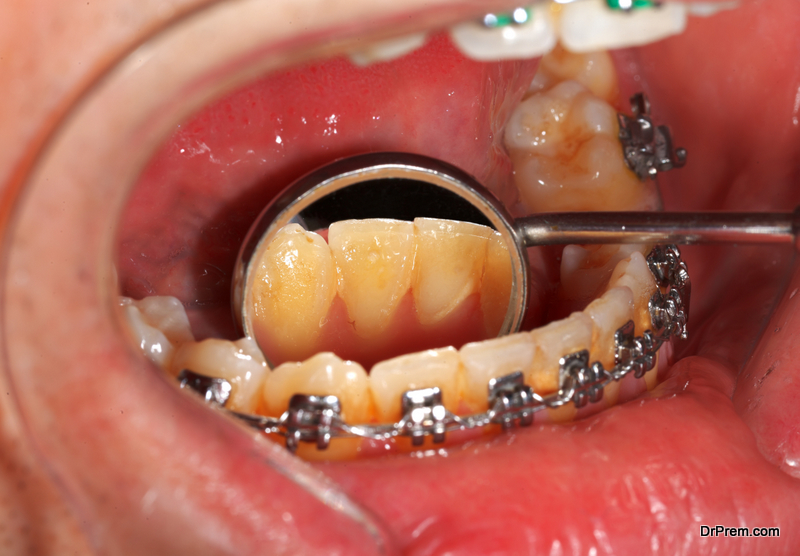 Dental care in Malaysia has reached new heights with the abundance of well trained and knowledgeable specialists in orthodontists, implantology, gum surgery and aesthetic dentistry.
India
India is a great draw mainly for US based clients. With the availability of world-class dental treatments at a surprisingly low cost, the country has consolidated its position firmly in the global dental tourism market which contributes to the growth of medical tourism in India.
Thailand To Capitalize More On The Rising Trend Of Dental tourism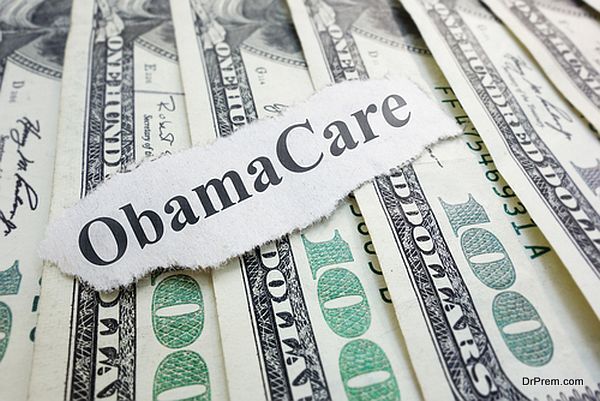 The current trend of dental treatment in developed countries is marked by prohibitive expenses and denial of insurance coverage to tide over the expenditure bug. Even Barack Obama's Affordable Care Act could not save the patients' suffering from acute dental issues. It doesn't include dental treatment within coverage.
For not so affluent Americans, the option left would be either to forget treatment or go abroad where dental tourism is far cheaper. The scenario is quite similar in Australia and New Zealand where expensive dental care forces patients to visit Thailand or other countries to avail low cost dental care.
In Thailand, dental care had occupied a forefront status in the domain of medical tourism. Since past 20 years, the country had been a much favored dental tourism destination acclaimed globally. All major dental clinics in Bangkok, Pattaya, Phuket and Chiangmai are situated in spots where tourists are dying to visit and relax.
High level of expertise
Thai dentists are highly qualified having long term international experience. With the set up of Thailand Dental Council that mandatorily advocates licensed dentists to be recognized practitioners, the country has set new benchmarks in dental treatments. In true sense, Thailand is known as the 'Land of Smiles'.
Globalization and access to international professional organizations have made possible for Thai dentists to access global platform for further education and professional training of the highest standard.
An important feature to be noted is that dental vacation is always not need-based. With the phenomenal rise in cosmetic dentistry, people are also looking to enhance their images and are willing to invest on high-end dental procedure. Thailand is a heaven for that.
The country is said to have treated maximum number of foreign dental care seekers past few years. Certainly, this is a strong point for Thailand which can be leveraged for further growth of Dental Tourism market.
Looking for greener pastures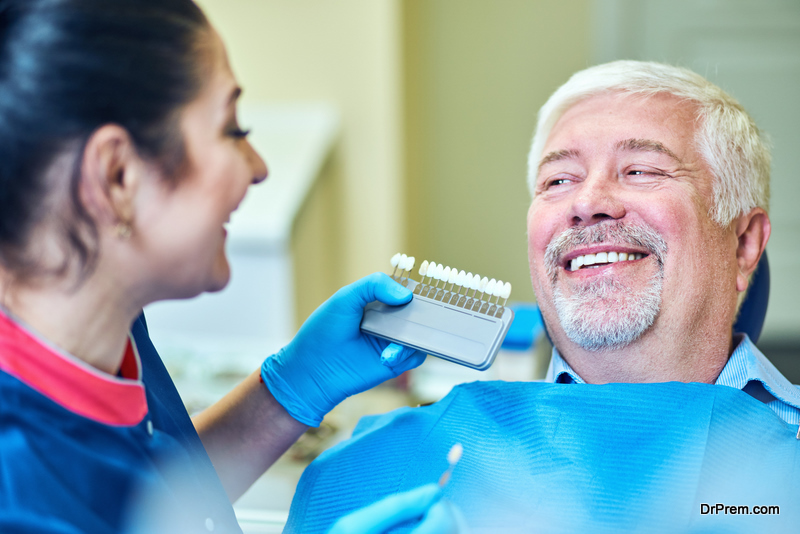 Thailand is heavily banking on this 'golden dental goose' to allure more dental patients from neighboring emerging nations apart from the recognized affluent countries.  An ocean of opportunities lies ahead in view of this growing trend to enhance smiles. The country is venturing into fresh markets like Myanmar, Vietnam, Laos, and Cambodia with attractive offer bouquets.
Easing the language barrier
Thailand is bent on creating new strategies for English speaking dental patients from UK, Ireland, Australia, New Zealand and Canada. Most Thai clinics ably provide solutions to foreign dental patients specially the English speaking tourists. They are comfortably located close to tourist attractions, vacationing spots, sea beaches and business hubs.
Caring for safety and customer satisfaction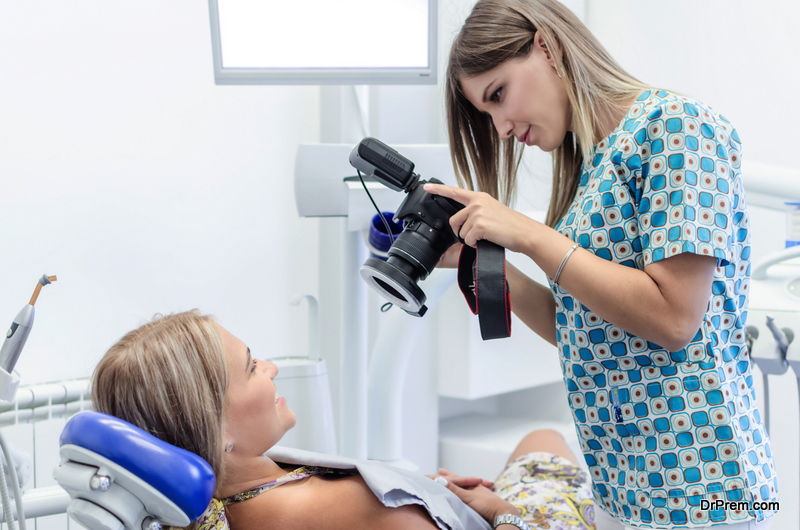 A survey conducted in 2015 revealed that safety is the most significant element for patient tourists to decide upon a treatment destination. Thai clinics are focusing more on this area to survive long term competition.
– Emphasis is put on ensuring that their valued patients are not subjected to any cultural or racial discrimination.
-Combating the outbreak of highly damaging virus related ailments if any
– Maintaining a congenial law and order situation.
–  Delivering post surgical support with utmost care to the satisfaction of customer.
–  Simplifying logistics issue enabling hassle free access to the clinic.
Thai government is also keen on improving the safety aspect of the treatments offered to the customers minimizing the risks associated with complex dental treatments chalking out suitable patient-friendly plans.
Fostering bon-homie
Another important feature is Thailand's immense appeal to beyond-the-border Islamic population. Owing to a substantial Muslim population in Thailand, the Islamic tourists from other countries have easy access to halal meat. The hotels also feature prayer rooms for the Muslims.
Ensuring their level of expertise in dental care, Thailand is concentrating more in creating a feel-at-home ambience in the country so that tourists from any country irrespective of their ethnical background can enjoy a comfortable stay while availing the required dental treatment.
Offering relaxing vacations and packaged wellness activities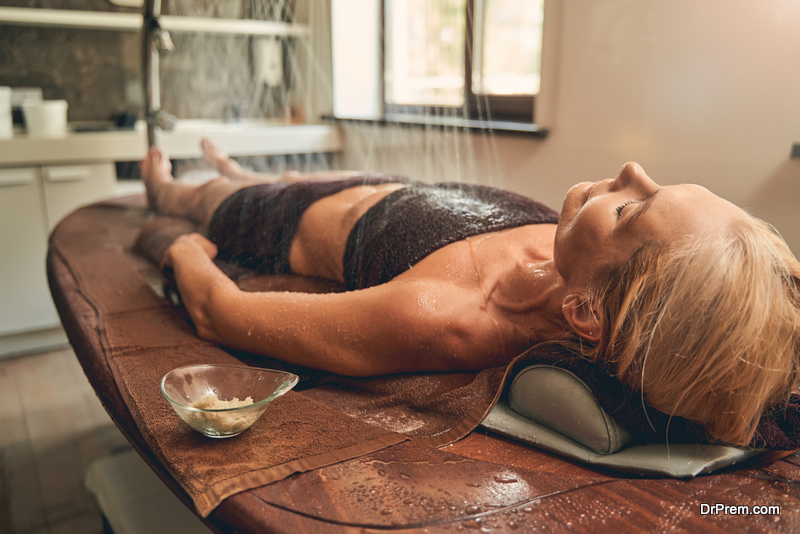 Finally, Thailand is not a seasonal tourist destination. It has the potential to attract tourists round the year. The country is also globally reputed for spas and wellness resorts located in breathtaking spots. Such a combination of dental care and wellness would mean an instant pick for health conscious travelers.
In a bid to stand out in the competition, Thailand's ultimate objective is to elevate its dental tourism market to the highest level. The country is also coming up with unique plans intelligently blending a wellness-packed relaxing vacation along with the most reliable dental treatments.
The clinics are complete with the latest up gradations and equipped with modern facilities. The trend of dental patients hunting for cheaper and yet quality treatment options should be taken advantage of by Thai clinics. And quite evidently they are following suit.
How Philippine medical tourism helps you with cosmetic dentistry
Several Asian countries appear at the top of the list when it comes to high-quality medical services providers. The Philippines is one of the most preferred destinations when the talk is about medical tourism. This destination offers a variety of healthcare services at the best of prices. All types of simple and complex surgeries are about 50 to 80 percent more affordable in the Philippines as compared to major developed countries like Europe and America. The specialty of this medical tourism destination is its range of offerings in the areas of aesthetic and dental procedures.
There are many countries where a simple dental procedure can also be heavy on one's pocket. However, it is very affordable to get any kind of dental procedure done in Philippine. There are expert dentists and surgeons who can provide almost all kinds of dental treatments. Whether you need to place crowns and bridges or get cosmetic bleaching done, dentists in Philippine can handle it all. Some common procedures that are performed in Philippine include cosmetic bleaching, bonding, tooth restoration, dental prosthetics, and gum contouring and treatment.
If your teeth are discolored or stained, then you might experience uneasiness while smiling. However, this condition can easily be corrected by brightening your teeth through cosmetic bonding and whitening. While some people use home-based whitening products on their teeth, it is better if the treatment is taken from a dentist. Dentists in Philippines perform a variety of cosmetic procedures for such conditions. They provide treatments based on individual needs. For example, discolored teeth, which also require correction for chipping or cracking, can be treated using dental crowns. Crowns are usually required for the capping of teeth or keeping a bridge intact.
Thus, Philippine medical tourism can offer all such kinds of dental services. In addition, many people visit Philippine for prosthodontic treatments that include the rehabilitation of oral function, removal of oral cavity defects, application of veneers, and provision of dentures. In Philippine, you can also receive gum treatments from professional dentists. Any problem or infection in the gum area can spoil your smile. You may get them treated through gum contouring and similar procedures. Philippine is one of the best destinations to undergo all such dental treatments.
Leading Destinations in the world for dental tourism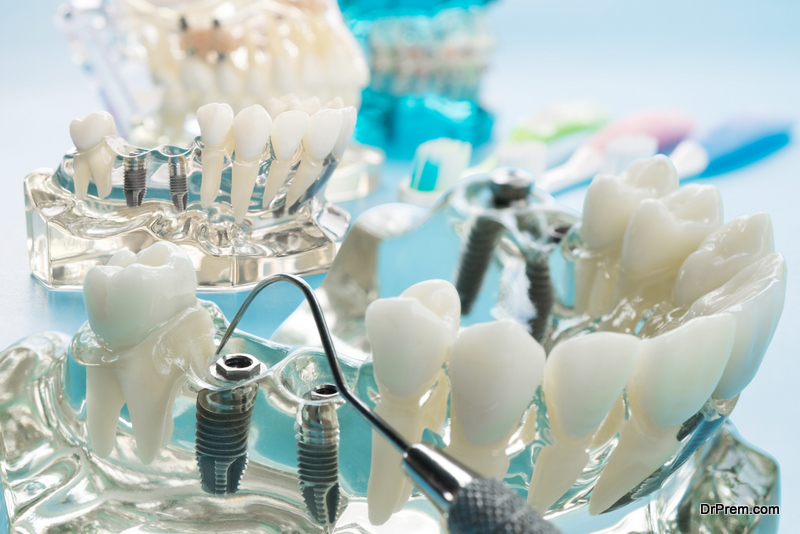 Many people around the world have been looking for options to get cost-effective dental treatment. Somehow, they do not receive it within their home country and seek options overseas. Fortunately, various countries have come up with effective treatments for varied dental conditions. People can now go for dental tourism in these countries, which is a form of medical tourism itself. These destinations have become famous, as dental treatment is comparatively cheaper here. There are additional services that make these places attractive for people suffering from dental problems.
One of these top destinations for dental tourism is Budapest, Hungary. There are renowned dentists working in various accredited and international-level facilities throughout Budapest. As Hungary's universities are well known for their dentistry programs, its dentists are believed to be highly skilled. Ranging from dental cosmetics and tooth rehabilitation to aesthetic dental prosthesis and implantation, you get all kinds of dental treatments in Budapest. Dentists here are skilled in orthodontics, periodontics, oral surgery, and aesthetic and preventive dentistry.
You can receive all types of cosmetic dentistry services, including cleaning, whitening, polishing, ultrasonic scaling, intraoral sandblasting, and gingival pocket treatment. Whether it is about your gum disease treatment or tooth jewelry procedure, you get it in the comfortable settings of Budapest facilities. Since dental equipment is not very expensive in Budapest, the treatment is also very much cost-effective. Most of the dental facilities here would also offer free shuttle services if you have to be received from or dropped at the airport. Even some hotels are in partnerships with these facilities so patients do not face accommodation problems.
Some similar kinds of services would be available if you visit Mexico for your dental treatment. Mexico is a popular medical and dental tourism destination among residents of North America. You might do about 70 percent of cost savings by getting high-quality dental treatment at this destination. You may easily fly back and forth through domestic flights and can stay overnight in Mexico. In addition to Mexico, Thailand there is yet another destination that offers some excellent dental facilities. You get some state-of-the-art hospitals and expert dentists in Thailand where many medical tourists frequently visit regarding all kinds of dental treatments.
If the above locations are uncomfortable for you to visit, check out some great dental services provided by certified dentists in Spain, Czech Republic, Costa Rica, Turkey, Dubai, Philippines or Poland. These places are equally popular as excellent dental tourism destinations
Top dental tourism destinations
Thailand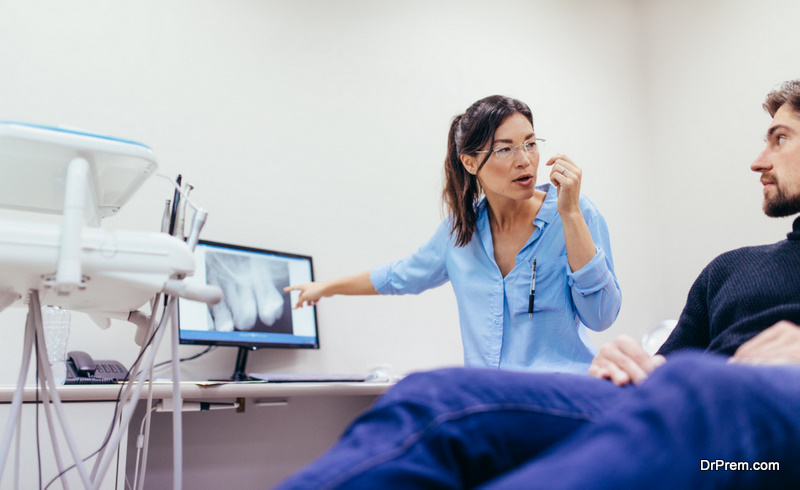 Thailand is one of the best medical tourism destinations and now it is booming in dental tourism. The hospitals of the country are equipped with latest technologies that can help them to treat their guests in a better way. Most frequent dental tourists involve Australians, Canadians, and Americans travel to Thailand to avail multiple dental surgeries and treatments.
India
Indian hospitals have highest standard of customer services. They offer everything best from traveling to tourism and from dental treatments to lodging. India is a great destination for dental treatments, where patients can get excellent dental care and tourism facilities.
Dubai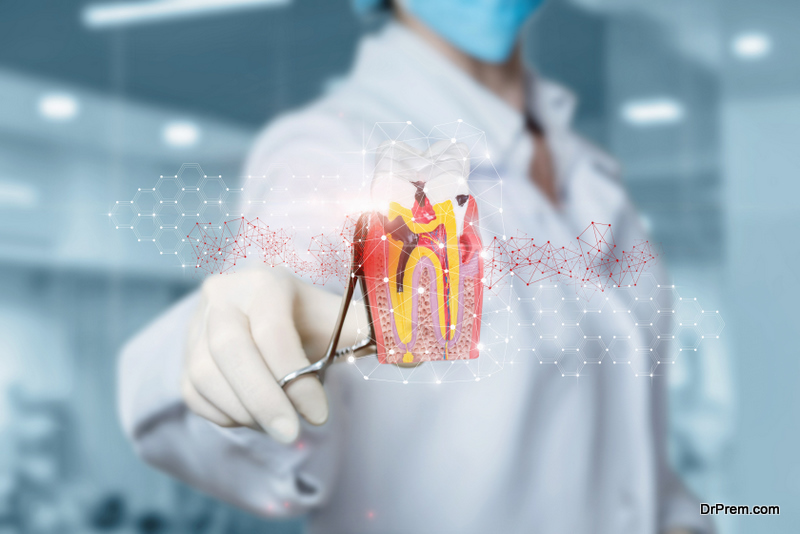 Dubai is one of the most popular destinations for dental tourism. Its healthcare policies enable foreigners to get desirable dental care at highly attractive prices. Dubai offers luxurious residential facilities and excellent dental care facilities to people.
Hungary
Doctors of the country can greet patients by quality care, skilled team, and expert dental surgeons. Each dentist is experienced and expert in his field. They can treat their guests with latest technology and provide required attention to dental tourists.
Costa Rica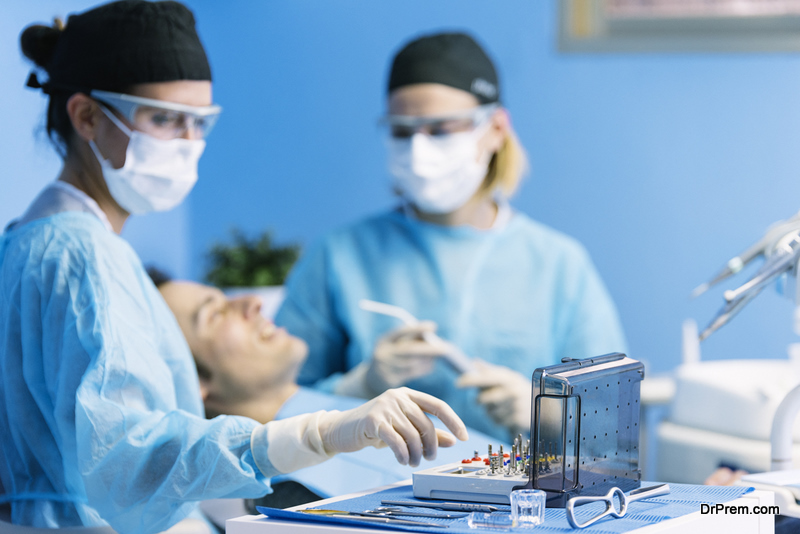 Clearly one of the best dental tourism destinations in the world, Costa Rica is a popular choice for patients in the US and Canada who want to seek affordable dental care without traveling long distances. Filled with natural beauty in the form of beautiful beaches and a wonderful climate, Costa Rica offers a cost savings of over 65% in complicated dental procedures. The destination has also become a favorite with patients from the EU and Caribbean.
Mexico
Patients from the U.S. and Canada prefer to visit Mexico for their dental treatments. The culture rich country offers high quality dental care of patients at highly affordable costs, often helping patients save up to 80% on their treatment costs. The country is famous for its cosmetic and restorative dental surgeries.
Though cost-effective dental plans are available in many countries, some destinations are famous for their specialized treatments. For example, Hungary is widely famous among tourists who wish to get any dental treatment and surgery, as dentists here are highly skilled.
It is similar in Mexico where North American people usually prefer to go for a comfortable environment and great medical care. Some other places where you can receive effective dental care are Thailand, Poland and Philippines, and others which are mentioned in our medical tourism destinations guide.
Most common dental treatment – Dental Crowns
Definition: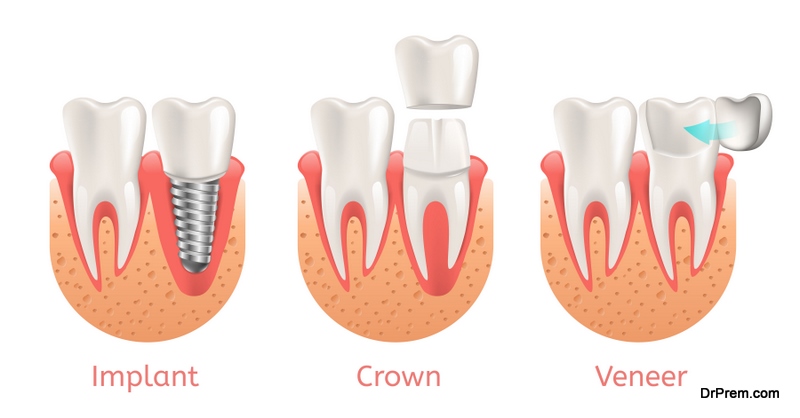 Dental crown is a prosthetic restoration of a decayed tooth by a tooth shaped "cap" that completely covers tooth or dental implant, and is bonded to the tooth using dental cement. A dental crown (cap) fully encases the entire visible portion of a damaged tooth anatomically restoring its shape, size, strength and it also improves its appearance.
Dental Crowns can be made of metal, a metal alloy, porcelain-fused- to-metal, all resin, or all ceramic materials
Why it is needed:
To replace a large filling when there is very less tooth structure left
To protect breaking of a weak tooth
To restore an already fractured or severely worn down tooth due to attrition or erosion
To cover uneven shape and discoloration of tooth
To cover dental implant
To attach a dental bridge (in case of missing teeth to bridge the gaps)
Advantages and Disadvantages:
Advantages:
Dental crowns are placed in an outpatient procedure; medical tourist can go back to home within 3 weeks or immediately if they plan for two trips.
The dental crown improves the function and appearance of the injured or damaged tooth.
Protects the tooth by covering entire surface area of it and eliminates pain.
Provides strength and longevity with overall attractive appearance.
 Disadvantages:
Patient may develop sensitivity to hot and cold food if improperly done)
The chip formation at crown(if improperly done)
Loosening of crown can lead to decay of the tooth.
Crowns fall off sometimes due to an improper fit or a lack of cement.
Formation of dark line on crowned tooth next to the gum line.
Risks and Complications: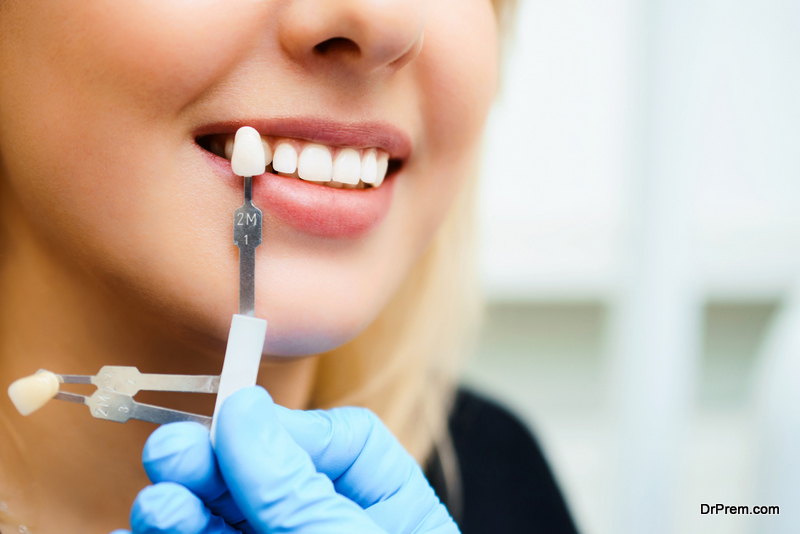 Reaction to anesthetic or medication
Bleeding
Structural injury or damage to nerve and tissue near implant site
Tingling or numbness of the teeth, gums, lips or chin
If improperly done can cause damage to opposing tooth as well
Pre-operative and Post-operative Care:
Pre-operative preparation:
Visit to dentist and have a knowledge of procedure and different type of crowns
Inform the dentist about an allergy and a habit or smoking and alcohol
X-rays of the tooth to check roots and surrounding bone
Know the medicine to be taken or stopped before procedure
Ask friend or relative to accompany and for the help after procedure
Post-operative care: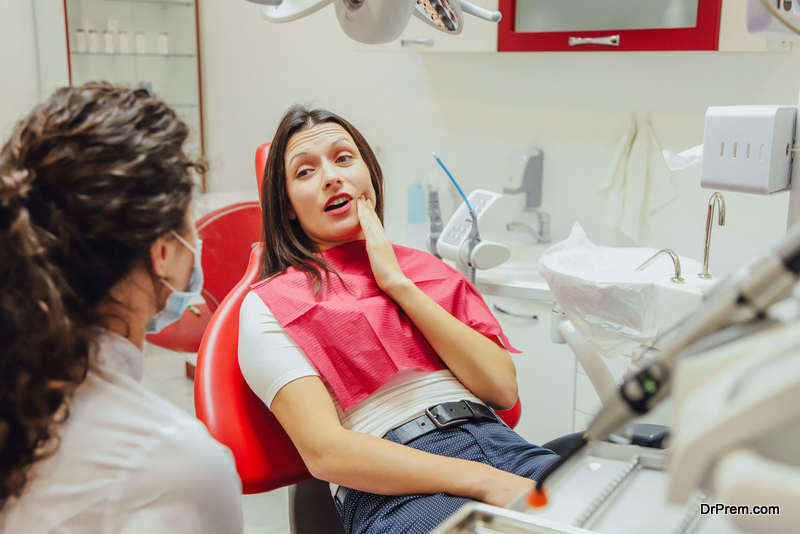 Patient may experience discomfort for 1-2 days, with swelling and pain.
One may have strange feeling regarding the crown which will soon disappear within 2-3 days of the procedure.
It is important to maintain good oral hygiene to have a long lifespan of crowns.
Do's, Don'ts and Precautions:
Do regularly teeth brushing twice a day and flossing once a day, especially around the crown area. Intradental cleaning devices like proxa brush etc. can be used.
Avoid biting fingernail and using teeth to open packaging which can cause loosening of the cap or damage in terms of chipping of the cap or loss oflustreor finishing
Avoid clenching and grinding of teeth.
Cosmetic Dental Surgery Myths Busted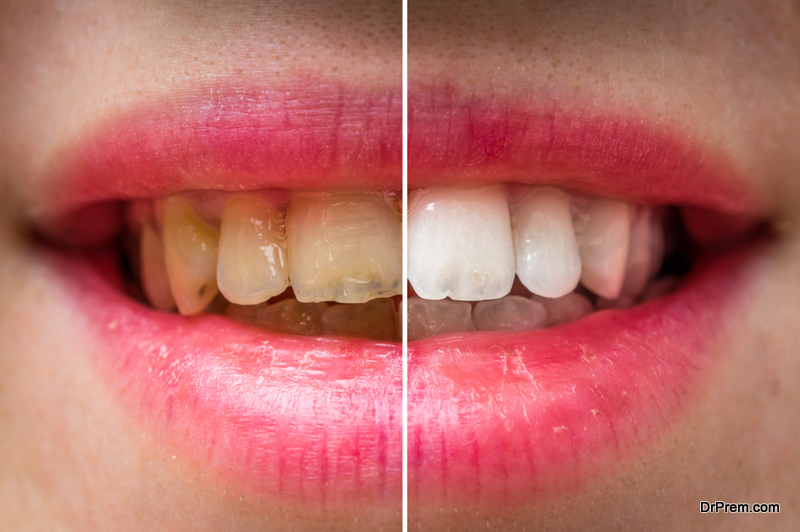 Cosmetic dentistry is the process used by dentists to provide professional oral care to patients while primarily focusing on improving the appearance of their teeth. Patients that require such treatment are mostly after boosting their aesthetics and even self-esteem. Furthermore, it would be prudent to understand that although cosmetic dental surgery is elective rather than selective, some treatments are used to provide restorative benefits.
The most common types of cosmetic dentistry procedures are:
Dental veneers
Dental bonding
Dental crowns
Dental implants
Inlays and Outlays
As you would have it, most medical procedures are still tainted with too many myths and misconceptions. In this list, we uncover the five most common cosmetic dental surgery myths that many people still believe to date:
1. Cosmetic Dental Surgeries Are Costly
Let's start with the obvious one, and that is to do with pricing. There are still so many patients out there that shy away from contacting their dental practitioners for the fear that cosmetic surgery would dig a deep hole in their pockets.
Well, that's false.
The cosmetic dentistry Melbourne is now a lot cheaper than it was a couple of years back. For starters, this is partly due to the availability of modern technologies and the advancement in the dental field. This has made such procedures easily available to people at their nearest clinics and also reduced operational costs.
2. Cosmetic Dentistry Procedures Are Painful
This statement would have been correct a couple of decades ago, but not now. There are numerous ways that the pain in cosmetic surgery is managed. The use of anesthetics is now far better than before, and patients can be totally comfortable during and after the treatment.
However, it would be prudent to ensure that you only engage with a trusted dentist with all the required skills and experience to perform that particular procedure. It is better to do your due diligence in advance.
3. Cosmetic Surgery Makes Your Teeth Look Fake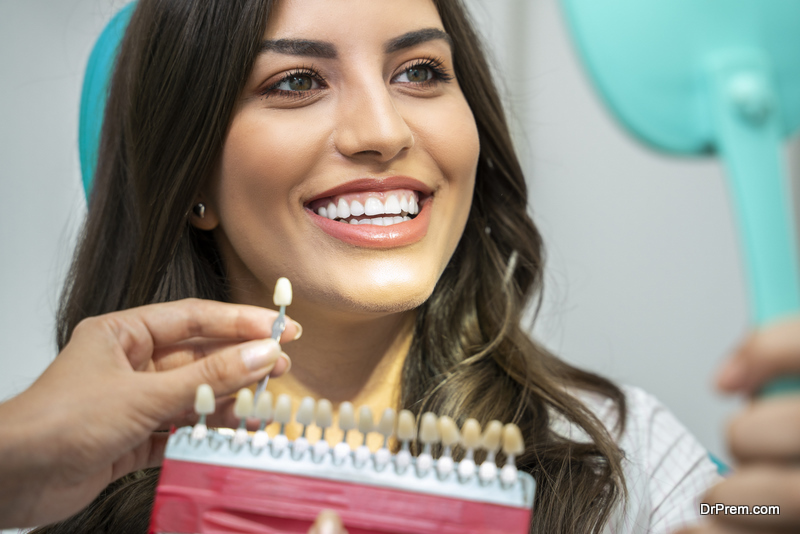 Advancements made in dentistry, including the materials and technology used to create prosthetics and veneers, have become so good that it is now almost impossible for people to tell whether you have them or natural teeth instead.
The materials used to make these synthetic teeth look super-real, and you can go about your daily business just you would with natural teeth ‒ only with better looks and boosted confidence.
4. Cosmetic Dentistry Is Only For Looks
The main purpose of cosmetic dentistry is to make someone look good and boost their self-confidence. However, that's not the only role that it plays. Cosmetic dentistry has been useful to many patients, helping them have better jaws, chewing better, closed gaps where harmful debris could be trapped, repaired teeth damaged during accidents, etc.
Cosmetic dentistry has been proven to provide medical comfort to those suffering from various dental conditions, so it is not just for boosting someone's aesthetics.
5. Any Dentist Can Perform Cosmetic Dentistry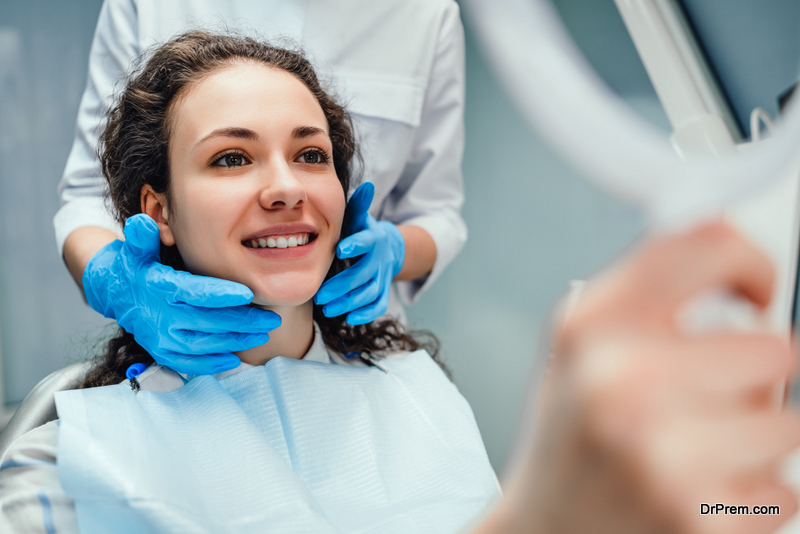 If you wish to avoid future disappointments, ensure that you do your due diligence before engaging a dentist to perform cosmetic surgery for you. Just like we have specializations in other medical fields, we also have specializations within the dentistry field.
Besides having to go through the standard medical school training for dentistry, dentists specializing in various cosmetic surgeries go through further training. If you're looking for cosmetic dentistry Melbourne, it is best only to engage with a certified professional who will handle all your needs.
Dental tourism turning into a sort of adventure for patients
There is little opportunity for adventure in the life of middle class people. Work and family takes up all the time and all you can do is save for an uncertain future and hope that after retirement you will get some time to travel. Medical tourism is fast changing the scenario. It offers the middle class people a chance to get required treatments and travel to exotic foreign locales at the same time.
The costs of dental treatments like root canal, plucking, filling, restoring and dental implants are extremely high in the developed countries. The huge middle class population cannot bear the costs of such treatments and have to live with their dental ailments, waiting for a miracle. Dental tourism seems to be that miracle for the dental patients.
A great thing about dental tourism is that it offers the patients a splendid chance of getting away from their boring lives and traveling to nice travel destinations. The dental tourism facilitators provide packages in which the treatments, checkups, accommodation and sight seeing costs are included. The total costs of dental tourism are much lower than the bills that one has to pay in his or her own city for a single treatment.
Millions of people are now enthusiastic about dental tourism as it can reduce the total dental care expenses by 70%.
Take your cavities and yourself on a rewarding Dental Tourism expedition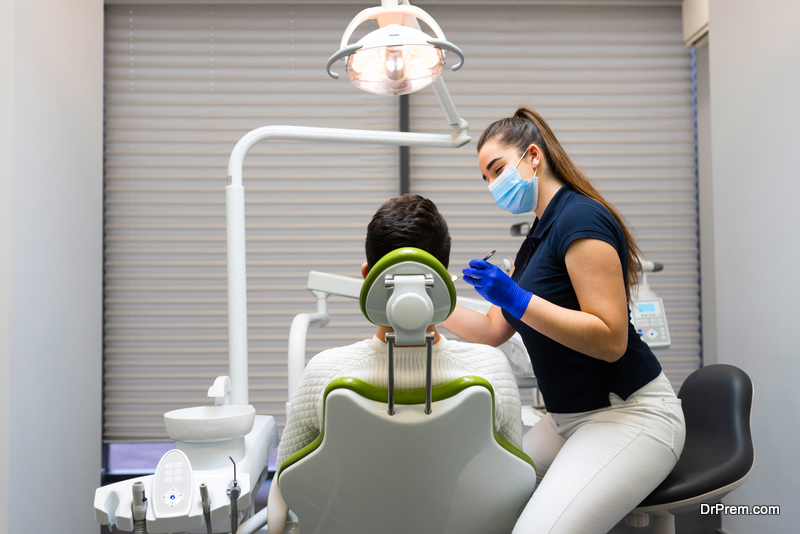 Also known as dental vacation, dental tourism is a quickly growing subset of the larger medical tourism sector. Patients embarking on dental tourism are usually ones who seek dental care abroad and outside of the local dental care and health systems.
Dissecting the flow of Dental Tourists
The general flow in this sector sees patients from developed countries like the UK, Australia, and the US seeking dental procedures and dental care in developing countries like Ukraine, India, Turkey, Poland, Hungary, Northern Ireland, Peru, Slovenia, Slovakia etc. This flow of patients from high-income economies to developing countries represents huge savings for patients in terms of overall costs of treatments and savings made through currency exchange rates.
For host nations, dental tourism provides the boost to their own tourism industry as patients wish to "make the trip count."
The key concerns and the big benefits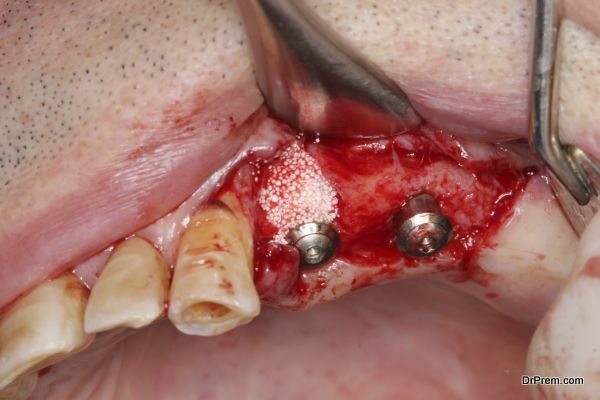 One of the key concerns that patients in high-income countries have about dental tourism is quality. For example, in Mexico, a general practitioner can obtain a certificate in dental implants and begin practicing without any prior experience in the field of dentistry. Similarly, in many other developing nations, certification standards for dentists vary which heightens the risk factor for dental tourists.
It is very important for you to ensure that the person is well qualified and experienced in the field. On the other hand, the lower cost of education and access to low cost materials and tools allow reputed dentists in such countries to offer services at par with international standards at a considerably lower cost.
Your savings can be huge
A simple comparative study of popular procedures is enough to make the differences in dentistry costs more obvious. The cost of dental implants costs an average of $1800-$3000 in the US. The same procedure costs $650-$900 in Costa Rica. Root canals that cost $650-$900 in the US cost just $75-$80 in Turkey.
Even when we add travel expenses, the overall cost of getting the same procedure at a dental tourism hotspot abroad means significant savings for American patients. The low cost of materials required for dental procedures like porcelain veneers also becomes yet another important factor.
Important considerations before choosing dental tourism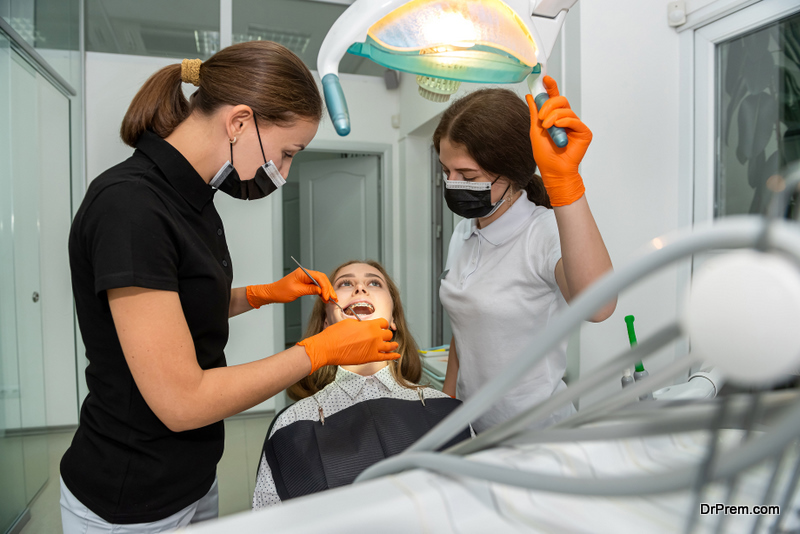 It is not an easy and light decision to go abroad for a dental treatment. Various factors need consideration before you actually pack your bags. First, you should check that the dentists in your chosen country are certified, registered and highly skilled in providing the actual treatment you require. If there is a regulatory body for dental facilities, understand what their treatment standards are. It is also great to speak to your local dentist if it would be worthwhile to undertake dental tourism for some specific procedure. Your dentist can guide you well about your problem, as s/he knows your medical history. Medical tourism facilitator companies can also guide you and create affordable packages for you.
You should also see that the country you are going to has no communication barriers. Take some references from previous patients about your chosen dental facility and compare their success rate with other facilities. You should also expect good aftercare or follow-up options from the facility. Consider your personal preferences too, while you choose a particular dental tourism destination.