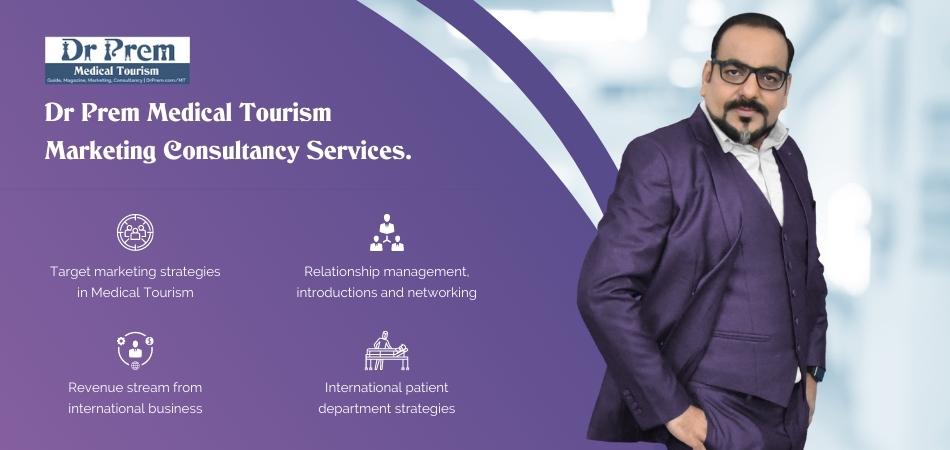 Medical tourism has emerged as an industry that has been developing at a very high speed. New countries, for example those mentioned in our medical tourism destination guide,  are becoming a part of it every passing day and availing the opportunity to earn from this huge global business model.
An increasing number of patients are traveling to medical tourism destinations to avail medical services while on a vacation. One of the most alluring factors for a medical tourist is the cost effectiveness. Cost effectiveness represents the satisfaction at the receivers end. This industry has a huge business opportunity attached for the medical facilitators and service providers. This has by far been the main reason behind such a boom for this industry in such a shorter span of time.
In this medical tourism guide you will read about:
Guide to Medical Tourism Business by Dr Prem: Things You Need to Know, Finding Opportunities, Tips to Set Up and Successful Models
The rise of medical tourism and the business opportunities it brings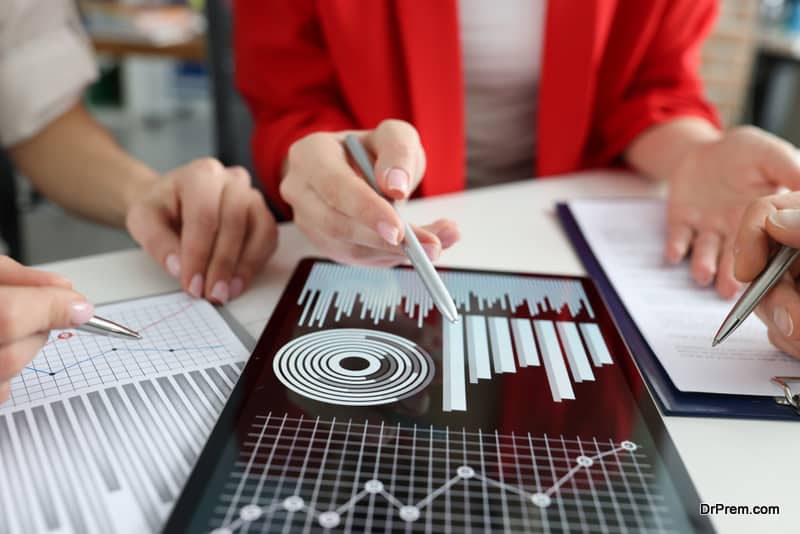 Medical tourism business has been growing rapidly. Countries around the world are investing to capture an increased share of global healthcare. The global medical industry is expected to grow even further with more and more countries joining this business and providing efficient services at minimal costs. A number of factors contribute to the increasing popularity of the medical tourism. These are:
Affordability:
The biggest reason for the for medical tourism industry being on such a high flight is the cost effectiveness of the rising medical tourism destinations. Medical tourism destinations like India and others mentioned in our medical tourism destination guide provide high quality medical care and services and the cost of the medical procedure is one- eighth of the procedure in the home country. Medical tourism provides huge opportunity to reduce costs and keep your pockets happy.
Reduced Waiting time: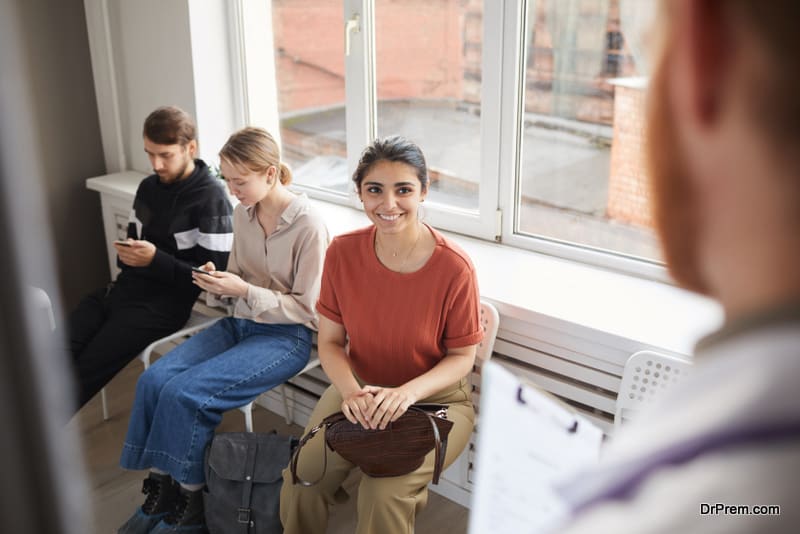 Patients from developed and busy countries lack timely access to elective medical procedures and hence they travel to other countries. This is an effective measure to reduce the average waiting time and has an added incentive of having an enjoyable vacation. Hence, setting up a medical tourism facilitator company could be wise to tap this opportunity.
Medical tourism industry has been constantly evolving and for the good. Medical tourism industry has formed an ecosystem in the name of a business opportunity. The major parts of this ecosystem are internal components and external influencers. These are the driving forces of the entire business model of the medical tourism industry.
Internal Components
These represent three integral parts of the medical tourism industry that are well amalgamated. These are:
Medical travelers: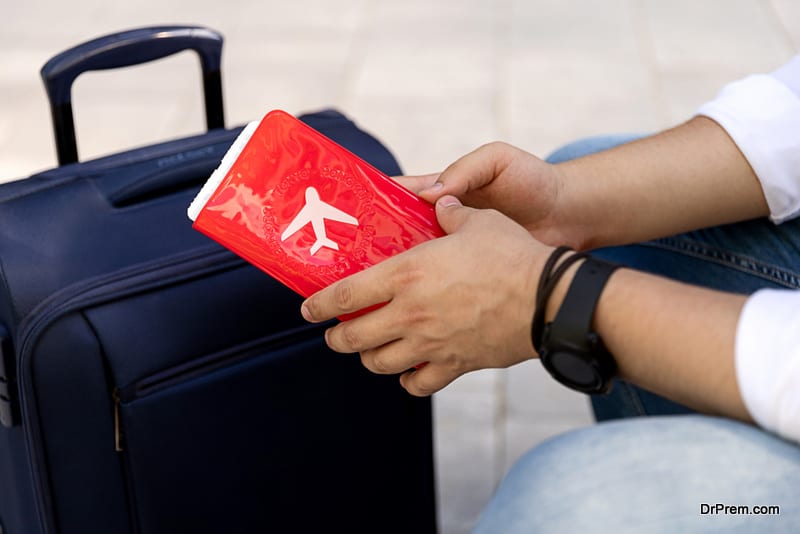 These medical travelers wish to be treated. These can arrange their travel through intermediaries, or directly by themselves.
Intermediaries: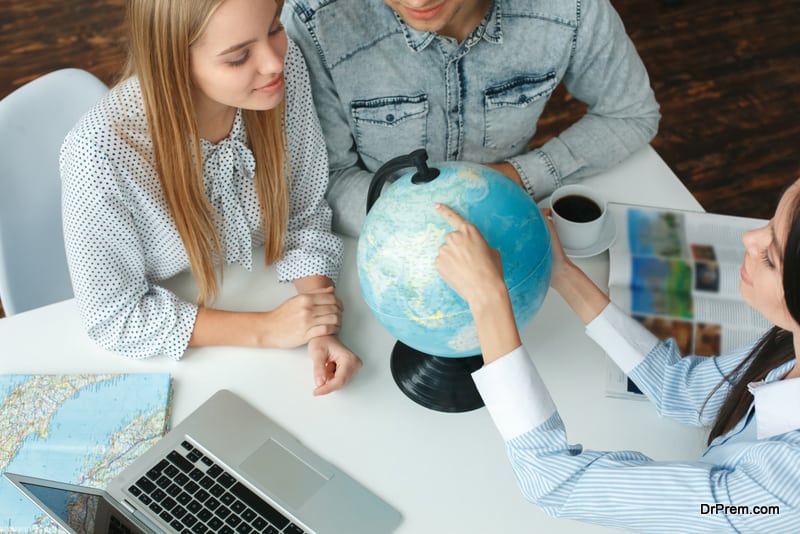 These Medical travel planners or medical tourism facilitator companies, travel agencies or hotel groups help the travelers in identification of the destinations, selecting providers and making arrangements.
Provider Groups: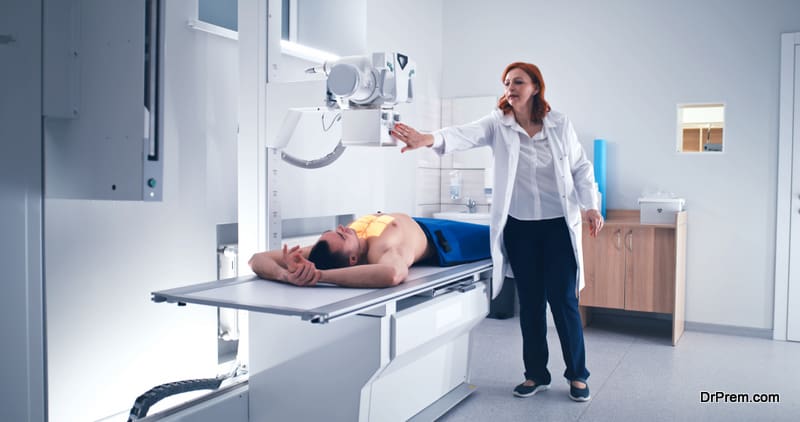 These are Hospitals, clinics, and specialty treatment centers that provide care to patients who travel abroad for treatment.
External influencers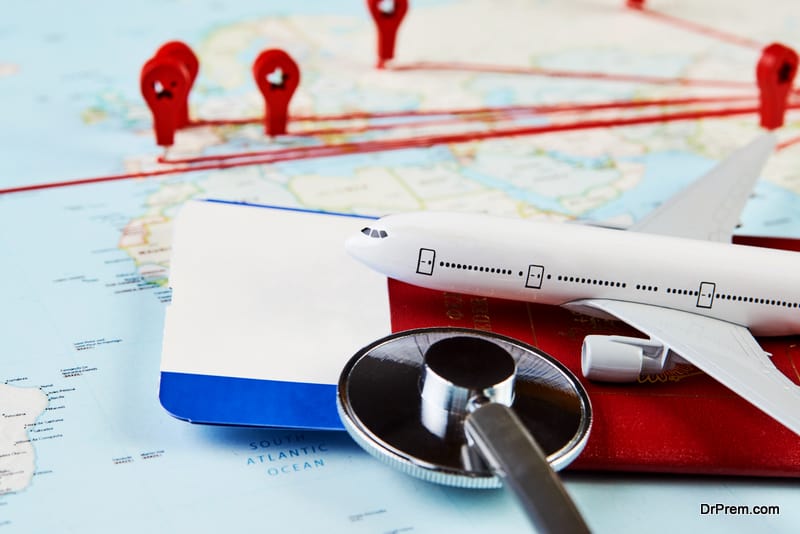 These are the embodiments not directly related to the medical travel but very influentially affect the plans of the medical traveler and the working process of the service providers. These are:
Governments: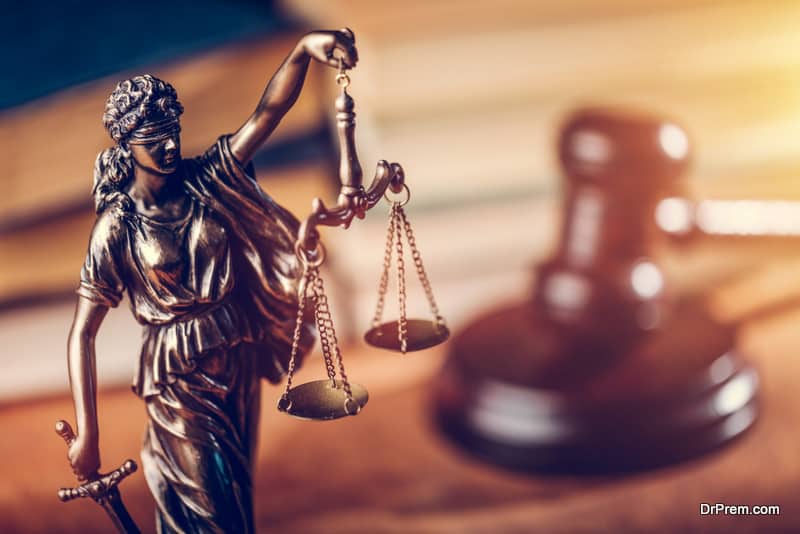 Governments play an active role through legislation and by supporting the development of the industry in their region.
Insurance Companies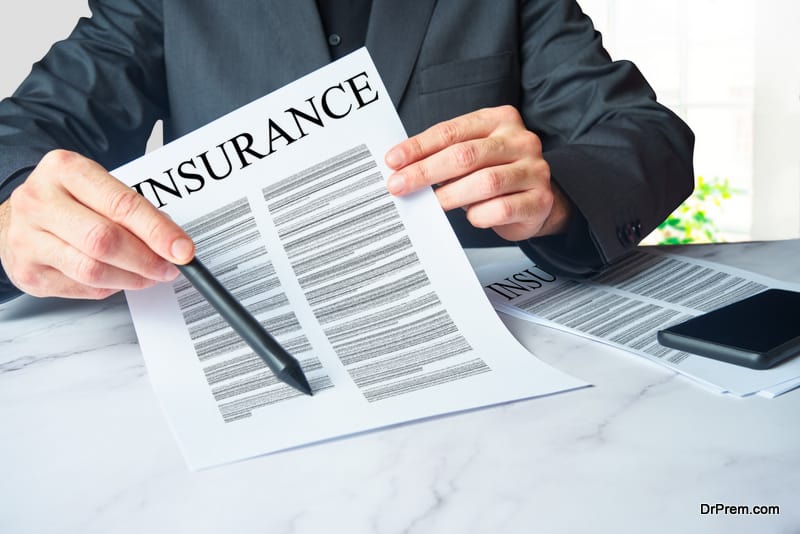 Insurance companies influence the industry as they make decisions about covered procedures and reimbursement for expenses incurred when seeking treatment abroad.
Blending of a pleasure tour with medical treatment can be a gratifying experience provided you choose the medical tourism destination correctly, and with many new hospitals earning accreditation from the Joint Commission International this has become an easy affair. Medical tourism is highly competitive business.
All hospitals at all levels try to protect their databases from their competitive firms in order to remain the best in the market of health care globally. Medical tourism industry is a major contributor to the GDP of many nations. This growing medical tourism industry has opened up newer avenues for the newly attached nations to this magnificent global field.
Medical tourism industry is on a rise, owing to many positives attached to this global industry. It offers a huge business opportunities for the newly attached nations the key to success is to realize the untouched potential and to unleash it.
What you need to know about market for medical tourism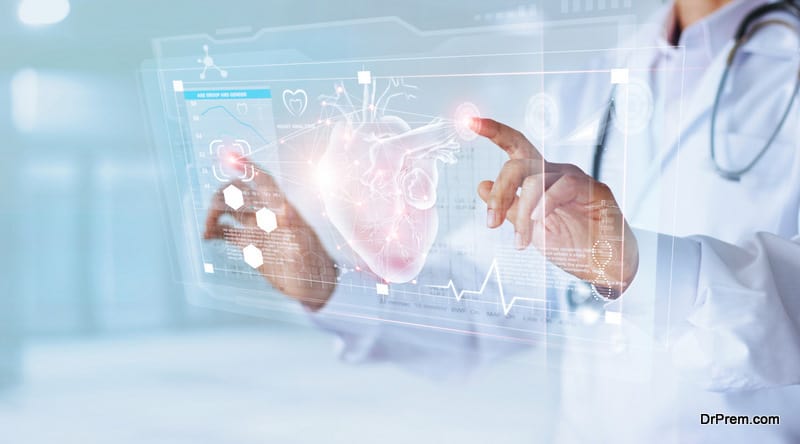 The consumption of healthcare in a foreign land is not a new phenomenon. However, it is as old as tourism itself. That time it was not popular as it is in today's world. The enormous growth in the medical technology, the flow of patients and medical professionals has given rise to new patterns of consumption and production of healthcare services over recent decades.
Healthcare is the world's largest industry with total revenue of approximately 2.9 Trillion. It has become a major contributor in the GDP of medical care destination countries. In the country like India, healthcare has emerged as the largest service sectors. It has the estimated revenue of around $ 30 billion, which constitutes more than 5% of GDP and offering employment to around 4 billion people.
Apart from this, more than 80 countries are seeking to become the best medical tourism destination. This includes developing nations as they are offering quality medical care at highly affordable prices. However, some countries have embarked on the promotion of the medical tourism business without considering their readiness to handle the miscellaneous needs and requirements of the international patients.
Reasons behind the Growth of Medical Tourism Sector
Low cost factor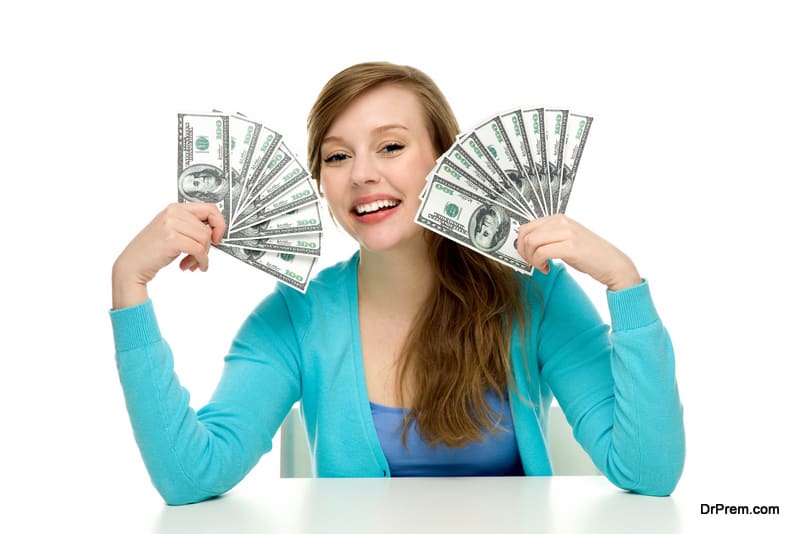 The first reason behind the growth of medical tourism sector is its cost competency. Global patients can save a huge amount based on their preferred destination and the required beneficial procedures. It has seen that people can save 50-70 percent of money in this way.
Management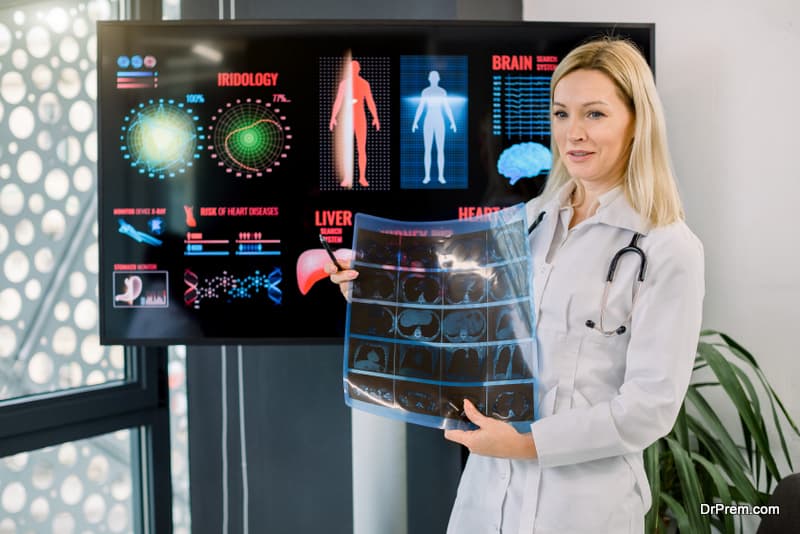 The organization offer medical tourism worldwide and highly committed to the quality of their services. They provide the best probable health care, which patients usually do not get in their native countries. Use of state of the art tools and technologies make medical tourism extraordinary. Unlike public healthcare system, medical tourism offers an immediate access to effective health care services.
Customer Satisfaction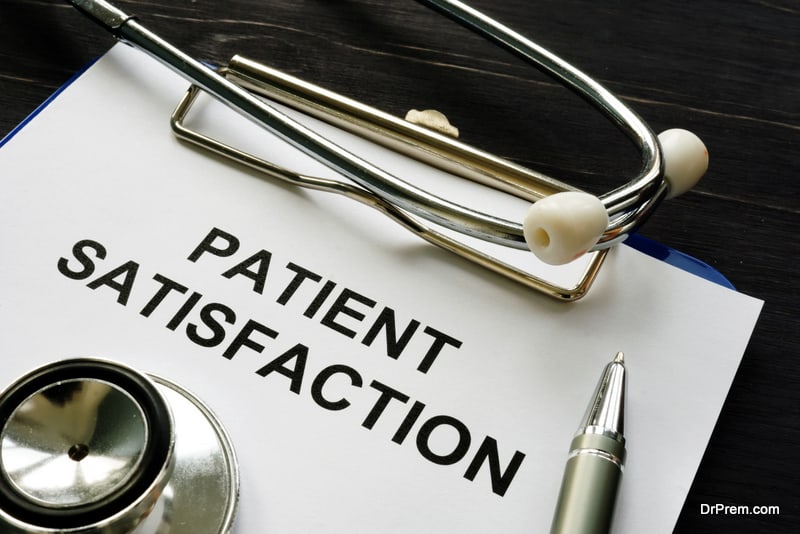 The system of medical tourism boasts of offering customized services to its consumers. As the staff to patient ratio is maintained significantly low there, patients are provided high quality care and all the required facilities. The main motive of this sector is consumer satisfaction.
Help from Government and NGOs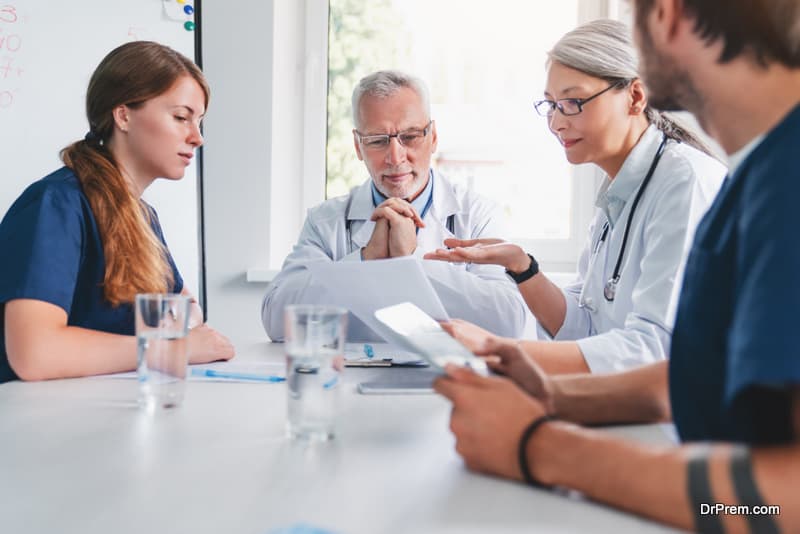 Governments have made many policies in order to make medical trip more convenient and affordable. They also offer various health coverage policies, which makes medical tourism a healthy experience.
The massive growth in the medical technology and the medical professionals has given rise to new form of healthcare services over recent decades. The main reasons behind this are its affordability, management, policies and consumer satisfaction.
Setting up a successful Medical Tourism business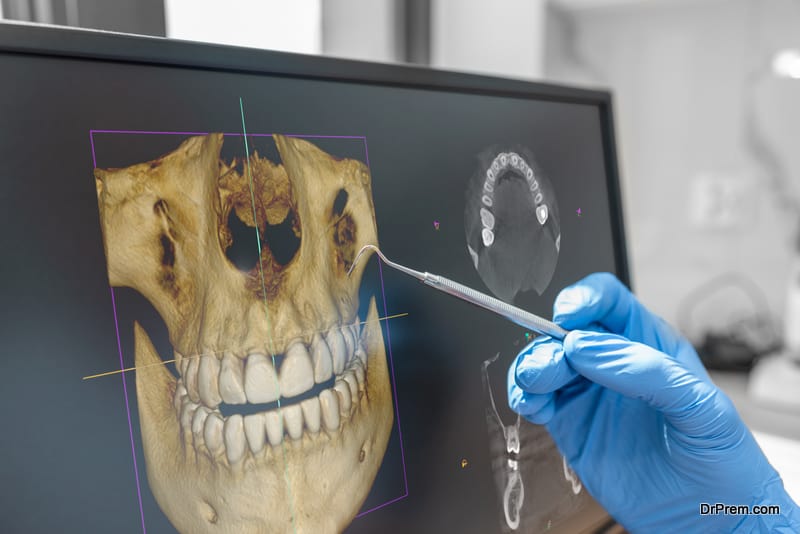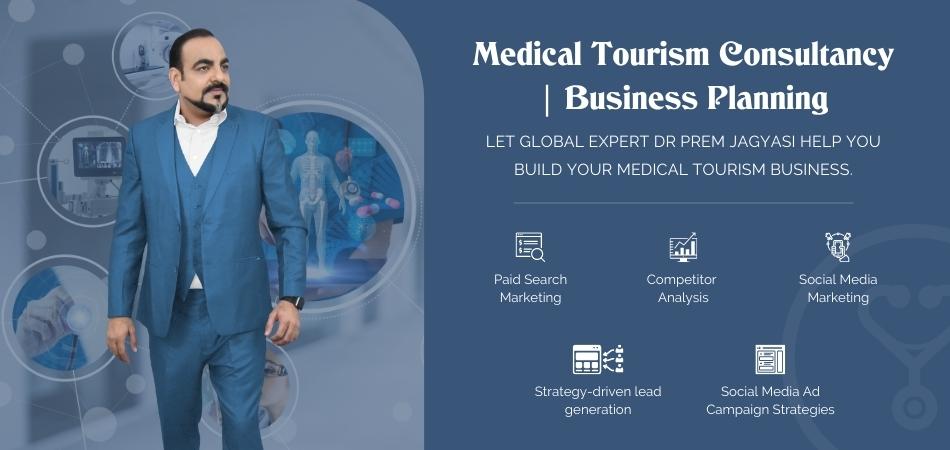 Medical tourism means the movement of patients from the highly developed countries to other countries to avail cheap yet effective medical treatments. Medical tourism should not be confused with medical travels. In medical travels, people move to developed countries to avail the medical attention that is not available in their county.
Getting treated in a developed country is always expensive though. The countries offering medical tourism, typically offer treatments for complex specialized surgeries such as joint replacement (knee/hip), cardiac surgery, dental surgery, and cosmetic surgeries.
It helps people save a huge amount of money as they also get a chance to change their usual living climate, which is beneficial for their health. It has been observed that a good amount of money can be saved if medical treatment is availed in the countries offering the same.
If you want to establish yourself in medical tourism industry, you need to research on many things and plan your business accordingly so that you can gain enough money by investing less. However, you should never compromise on the quality of medical services you provide, as it would create a bad impact on your business; and people may even stop visiting to avail your services any longer.
To start a medical tourism business, you need to create a business plan by compiling your research. Your research should include the number of customers you can handle easily while providing them with exceptional service, the fees you need to charge, funding, insurance, and so on.
If it is necessary in your state to be a certified travel agent for setting up a tourism business, you need to get the license from the department of licensing of your state. You need to spend a good amount of time in researching the hospitals that offer treatment on almost every medical requirement of the patients. You may pay a visit to confirm the medical credentials of the hospital. You should also meet the doctors and the staff of the hospital to ensure that they can offer a good service to your clients.
Accommodation can be very instrumental in attracting customers. If you can provide a good accommodation to patients at a reasonable price, they would become your clients without any hesitations. You can arrange private nursing services and an accommodation place where the patients can enjoy the beauty of nature and reap rich benefits.
You need to market your business well to gain enough attention. Ensure that you are available 24 hours a day. It makes your clients trust on you. You also need to convince your clients about your services.
Tips on how to start a medical tourism business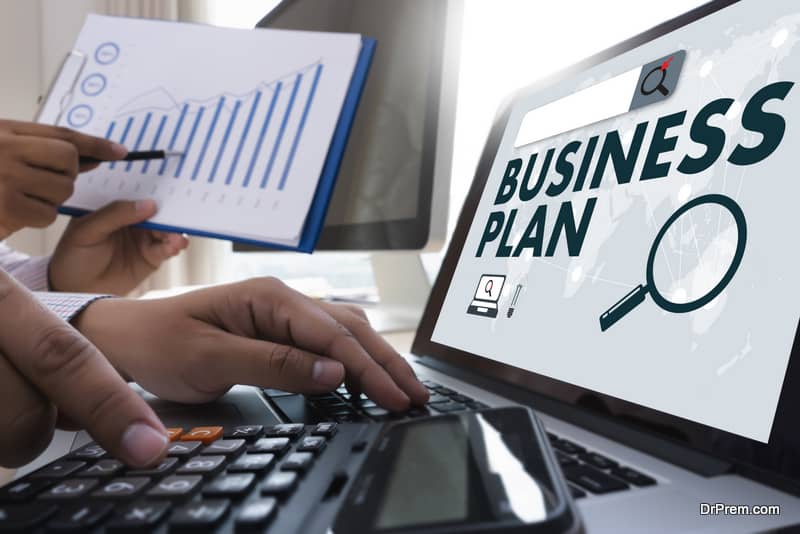 Medical tourism, alternatively called health tourism and wellness tourism refers to movement of a patient from developed countries to other developing areas of the world for medical care; this is usually done to find treatment at a lower cost. Countries like India, Thailand, Mexico, Costa Rica, etc are favored destinations and they are also actively promoting the sector.
Today, medical tourism is an idea with which a greatly lucrative potential is attached. Many businesses are now considering getting in the medical tourism sector and expanding their services in order to include international health travel. Here are a few tips on how to get started:
Before starting any business, it is important to write a business plan and consider the profitability of a certain business that is to be put up. Also, study of the current market and the demand of the service that is to be provided are extremely important.
Next, one needs to start planning. Determine the no. of customers the company can effectively handle without compromising on the quality of the service. Also determine what the company will charge in order to cover costs and make profits.
Another thing to be considered while planning is the type of insurance the company will need. Insurance provides a sense of safety in times of trouble. Determine the type of insurance that best suits your business and also the best insurance company that offers it.
Areas and hospitals, which provide high quality medical care and are cost effective are to be determined. It is advisable that personnel of the company visits the hospital and personally verifies the credentials of the staff and the medical facility. Select a suitable hospital and get in touch with their admissions and financial offices.
After zeroing in on the

medical facility

, start looking for accommodations, which are within a short distance of the hospital and are clean, comfortable and offer recreational activities such as nature walks or beaches to lie on, etc.
Do not forget the 'tourism' element of the business. The company will have to handle paperwork associated with passports, visas and all other documents needed while traveling. Also, the company has to keep the clients in loop about travel advisories issued by the State Department and also recommend the good restaurants and tourist sites.
Spread the word. It is extremely crucial in today's competitive market to market the business. A nice way to promote business and the company's health and wellness packages would be to tutor a class about medical tourism and what your company offers. One can give presentations at gymnasiums etc.
After starting the business, it is important that your company is reachable to the clients 24/7 and make them feel comfortable with your company. Also, one must inform the potential clients about the drawbacks of medical tourism and the problems they may face.
Steps you need to take for launching medical tourism business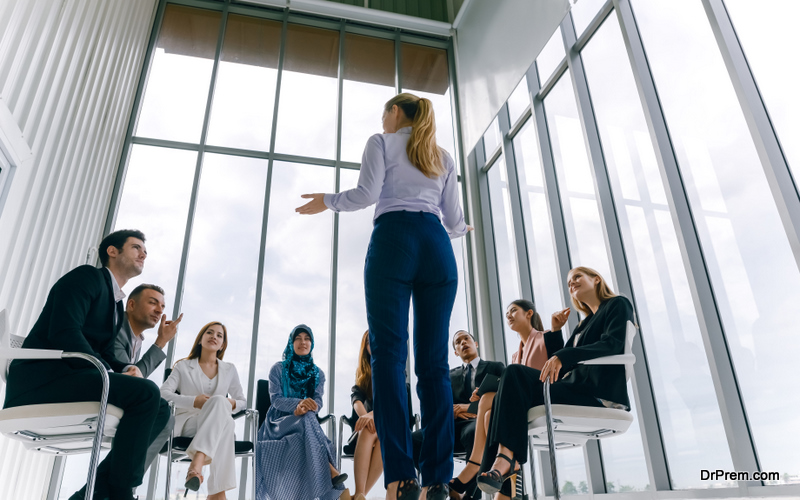 The market for medical tourism business is expanding very fast. A thriving market is definitely the first factor to be considered before you take the decision of starting a new business. Medical tourism is a business which needs you to be very well connected and resourceful. It is quite similar to arranging an international event. Things that will help you get established in medical tourism industry are the quality of your service, affordable and competitive prices or packages and gaining customer trust. There is a lot of opportunity for making it big in this industry at present but it all depends on how you go about setting up your business. Following are some essential methods which should be followed for success in this arena, and you could become a leading medical tourism facilitator.
Proper Planning and Clear Goals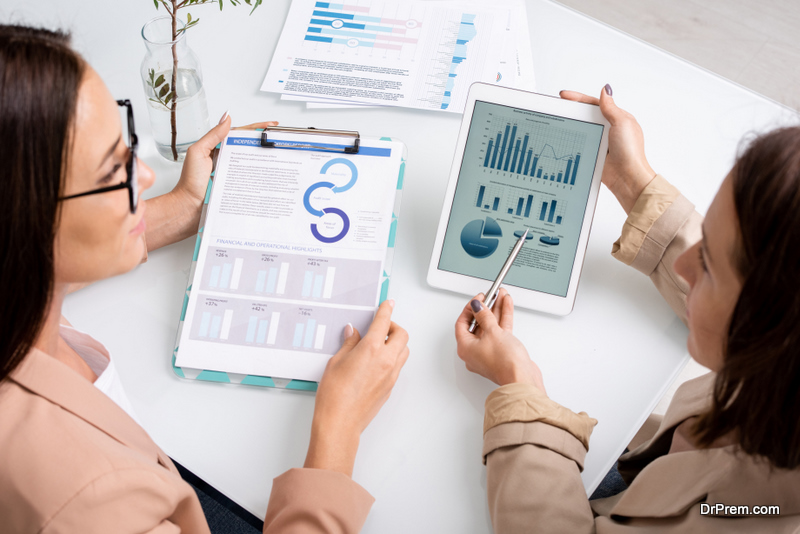 The first step is to make clear plans regarding the business. Study current trends of medical tourism business and gather as much information as possible before you start out. Understanding the different elements that are required for success in this field will help you plan your business in a more organized manner. Business planning should be done pragmatically. You should not undertake a project that is beyond your capacity because you will not only disappoint yourself but also be playing with the trust of patients. Decide the number of patients you will be dealing with, as a medical tourism facilitator, or a medical tourism consultant, and the areas you will be working at and then proceed to chalk out a goal for your business.
Get the Documents Ready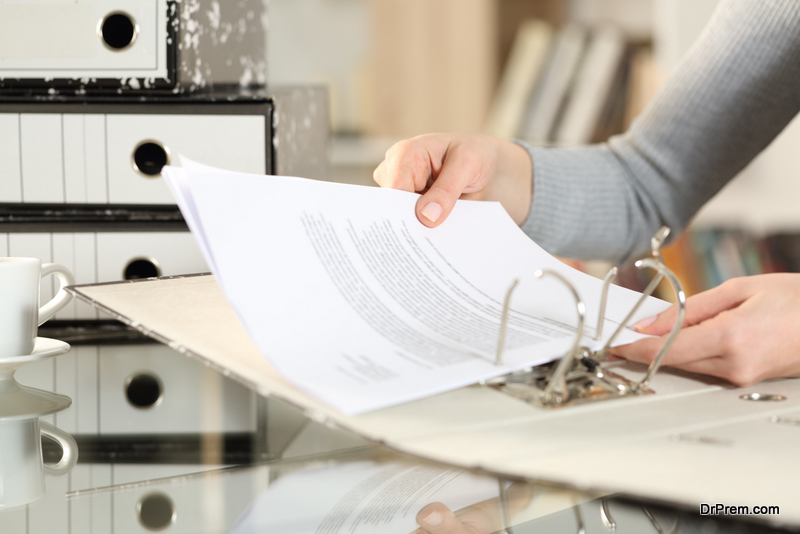 The next necessary step that you need to take is to get the proper license and permits for this business. Different countries and states have different procedures which have to be followed for procuring business permits. You have to talk with someone who has already got business permits or get an agent who might help you. You should visit the government's license department for full information regarding this matter. If you want to set up as a medical tourism consultant, you must have all information at your fingertips.
Select the Hospitals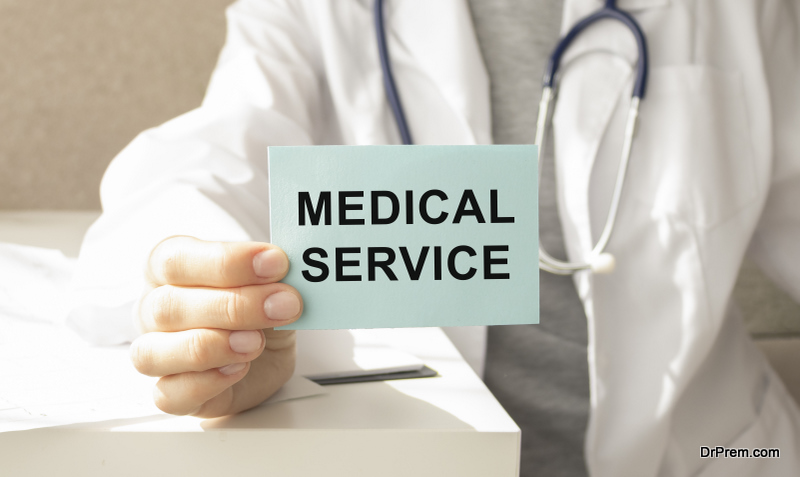 The next important thing is to select and approach the medical facilities around the world that offer best medical treatments at affordable and adjustable prices. Do thorough research on the hospitals located at convenient spots. Find out the total costs of traveling, accommodation and treatments. You should meet the authorities of the hospitals in person and try to forge business relationships with them and ask for convenient packages and deals.
Invest in Marketing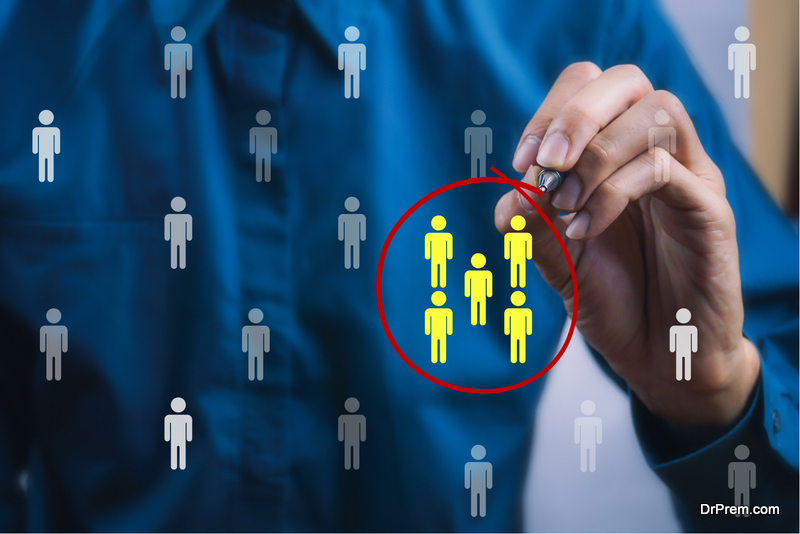 Medical tourism is a trust-based business, so it will take some time before your company is recognized. Meanwhile, you have to create an informative website about your business and do online and offline marketing for getting clients.
Successful models that are setting standards for medical tourism and healthcare industry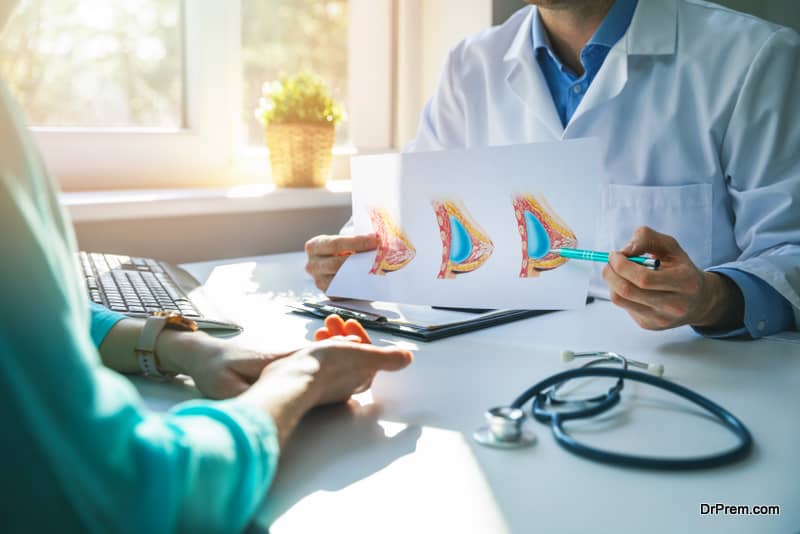 The healthcare industry as we know is growing rapidly. This growth has spurred the rise of many healthcare centers, facilities and businesses to cash in on the trend by offering a range of services for those who seek them. However, with time, things can get redundant and the patient experience factor may take a hit as businesses continue to follow same healthcare models.
Rather than sticking to common patient –satisfaction boosters that worked for many years, these businesses should start introducing new, more lucrative models that would appeal to patients in more exciting ways than the standard peaceful environment and concierge service. Accordingly, here are four such healthcare models that have attained huge success and could turn out to be inspirational for those aspiring to cater to medical tourists:
Trafford CCG's Coordination Center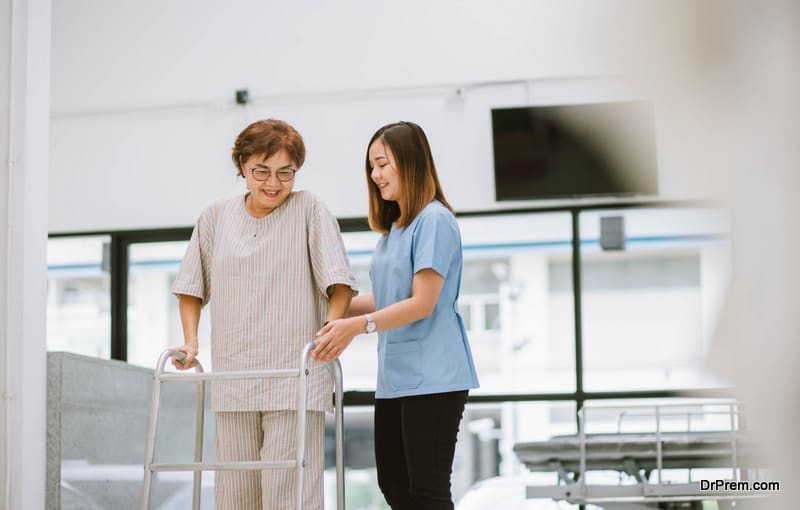 Trafford Clinical Commissioning Group (CCG) has been working with CSC in England to create a personalized coordination center that would help improve the overall health care experience among patients and healthcare providers. The TCCC would work like an air traffic control system. It tracks patients moving through the system and guide them to the services they want in an efficient manner.
Each patient has his/her own personal care coordinator who works with available resources and interfaces to offer the best healthcare services for the patient. This, in turn, would boost client experience to a maximum, as has been observed by CSC.
ONEDir Clinic's Boutique Experience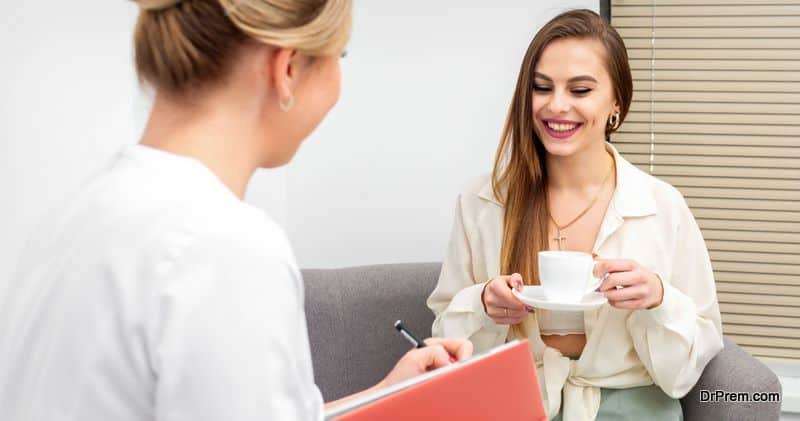 Many patients cannot stand the sights and smells of a hospital. They usually associate every medical center or healthcare facility with dark rooms, foreboding corridors, foul smells and the never-ending cries of patients. ONEDir decided to change this patient perspective of a healthcare facility by introducing the boutique experience in its centers.
Patients entering the clinic would be treated by a friendly concierge who would offer them espresso or tea. They would then be asked to sit in a comfortable settee amidst pleasant surroundings as they wait for the doctor to arrive.
This approach by ONEDir clinic restores the mind and spirit to its natural state, thus allowing patients to relax and be more open about their illnesses to their doctors and recover quickly from the same as well. ONEDir has taken patient centric care to another level altogether and has created a benchmark for others to follow suit.
Excelsior Orthopedics' Outpatient Center Treatment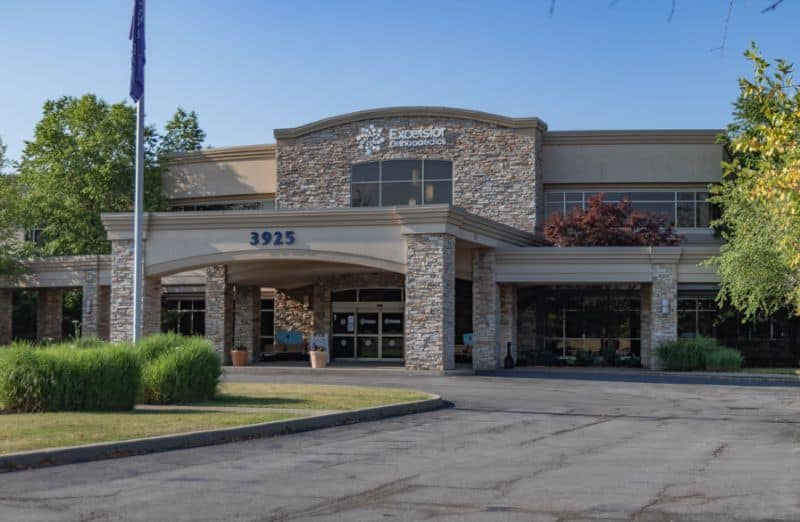 Image Source : excelsiorortho.com
Located in Buffalo, New York,Excelsior Orthopedics has come up with an innovative way to boost client satisfaction. Rather than have patients recuperate inside the hospital after a surgery or procedures, the center arranges for them to stay and recover in a hotel suite.
With insurance completely covering this outpatient procedure, many patients can relax and enjoy the amenities of a hotel after treatment rather than stay in the hospital. This approach byExcelsior Orthopedics may very well fuel many other healthcare centers to follow suit in order to enjoy higher customer satisfaction.
Our Lady of Lourdes Medical Center's Musical Medical Experience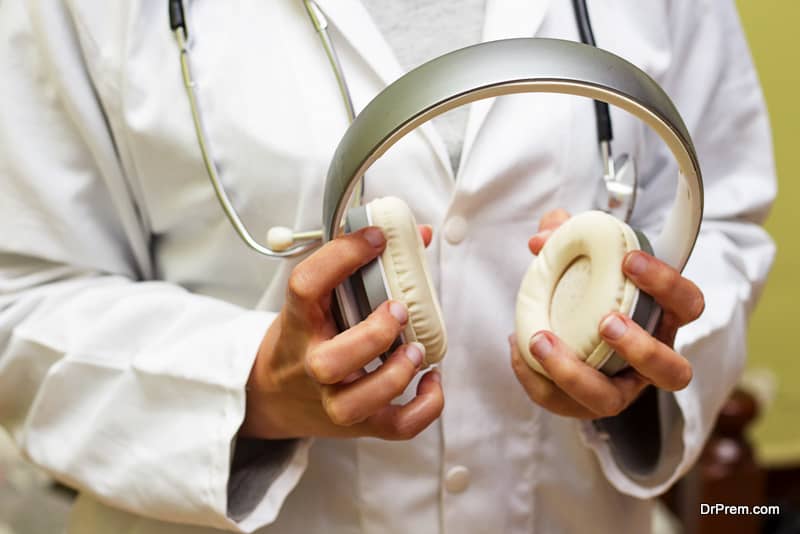 Our Lady of Lourdes Medical Center in New Jersey has teamed up with a New York based organization called Musicians on Call to allow volunteers to perform in the hospital. Members from the organization can visit the hospital and play music according to the patient's preferences.
The hospital also has a musical pharmacy that offers headphones and CDs to patients as well as their visitors. This model has helped the patients relax as they arrive for treatment and afterwards, thus offering an enriching medical experience for clients.
Many healthcare centers around the world have started coming out with innovative ways to make their patients happy during treatment and afterwards. Rather than sticking to redundant healthcare models, these centers have brought in new models that change the way customer satisfaction is viewed and achieved today.