Practical Tips for Starting an Online Business
Running a successful online business is a two-part process. One, you need to pick the best product or service to offer so that people are willing to buy and it. And two, you must be able to market your website and online presence effectively to turn potential customers into customers and close deals with clients. Doing this will ensure that your online business garners all the attention and you end up creating a successful online business. Here are some tips for starting an online business that scales great heights.
Your guide for starting online business with vital tips
Look for a void and fill it: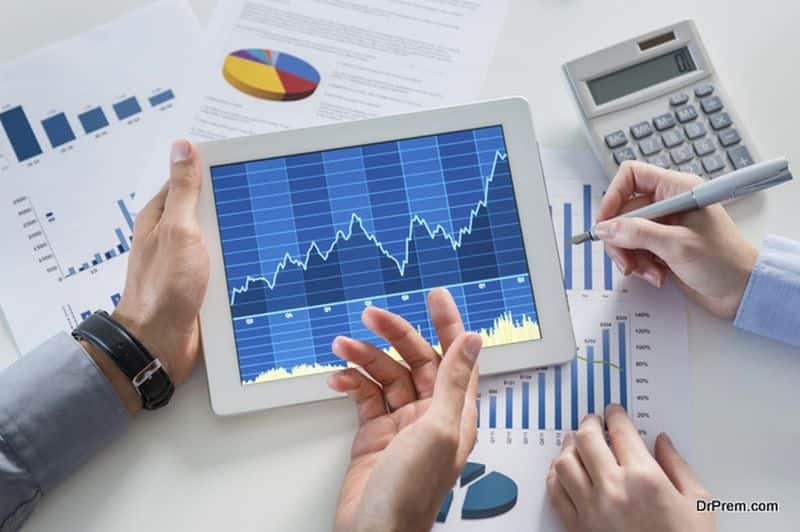 The best way of creating a successful online business is to look for a void and fill it. Meaning, look for opportunities to ease people's discomfort by providing them with relevant solutions in the form of your business offerings, and your online business will take off in no time. For example, cloth and paper carry bags are the need of the hour. Design a product on those lines and see your market taking off.
Easy-to-Use Website: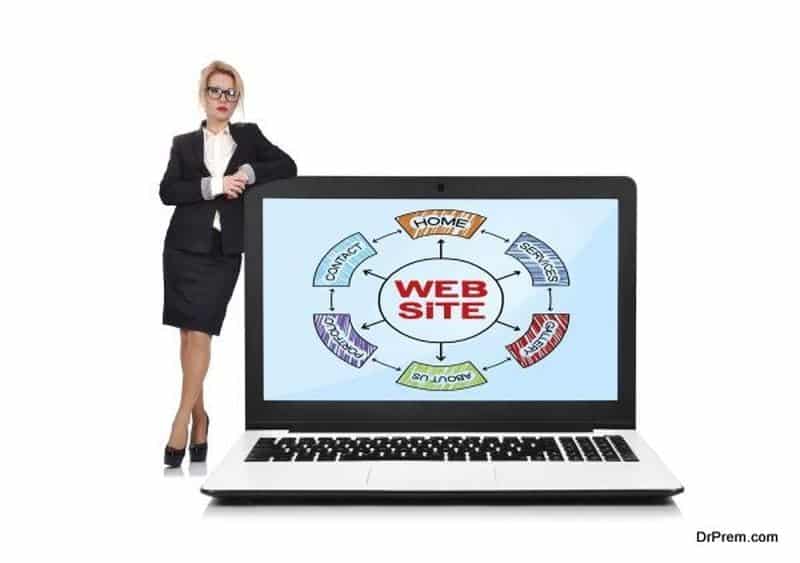 This is one of the tips for starting an online business. Every online business needs to have their own website. However, create a website that is easy for your customers to surf through and understand what you are offering.
Write a little about yourself, your services, products, team members, and vision. Also, you would want your customers to reach out to you with ease. Happyforms, a plugin to help you build WordPress forms, sign-ups, surveys, polls, and checkouts, makes those interactions possible and smoother for you and your customers as well. Speak about your long-term and short-term goals. This website must carry the name of your company with a stylish, elegant, and uncomplicated logo. Also, this website must be easy to navigate.
How to create an online presence: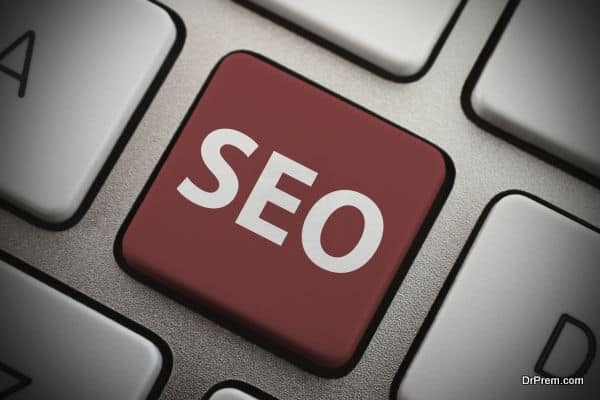 Once your website is set and ready, you need to spread the word around so that more people start pouring in to have a look at your business. The best way to do is SEO marketing. With the help of search engine optimisation, you can generate more traffic in quite less time. And, of course, you may enroll into certain online programs to understand the ins and outs of online marketing and online revenue generation.
If you are looking for how to create an online presence, social media is a great tool for exposing your business and marketing its name. Use your social media handle and hashtags to make people aware of what you are selling and what your website is. For a start, Instagram, Twitter, and Facebook are some of the few good social media sites to consider for this purpose.
Value your offerings: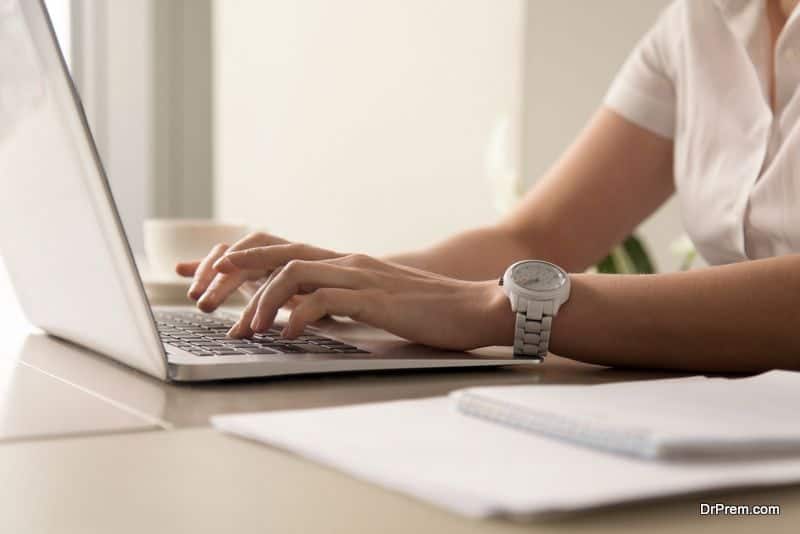 If you are looking for the most useful of all tips for starting an online business, it is this. Just because you are starting a business venture doesn't mean you need to undermine your offerings. Yes, you may want to price your products and services at a much lesser rate than your already-established counterparts. But never make the mistake of rating it lower than you think you deserve.
Price your products or services according to the effort you and your team have put into it to make it happen. It doesn't matter if it is low or high as per the market standards. It must be enough to generate a minimum profit for your company right from the beginning.  If not, you are doing it wrong.
Customer services: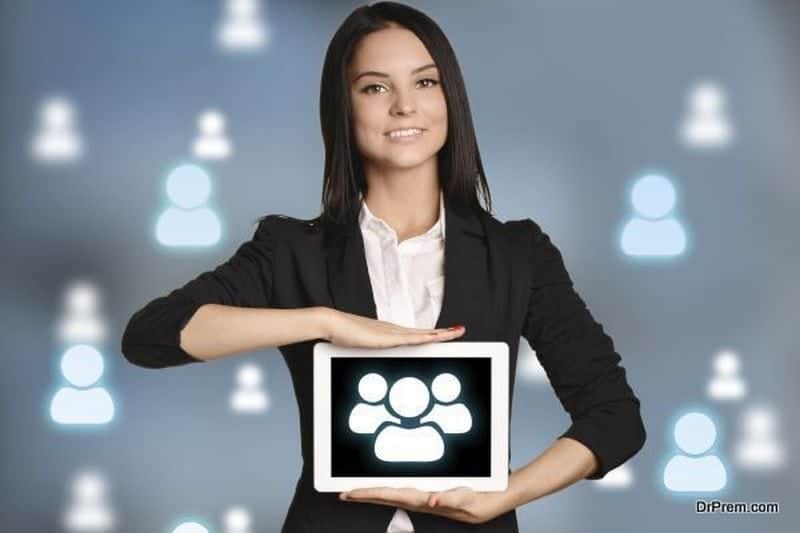 Serve your customer well. This is, perhaps, the most practical of all tips for starting an online business. One negative review starts a chain of negative reviews reaching out to your potential clients and customers. Therefore, try and keep your customers happy. Offer a discount whenever you can, treat their problems even if they are extremely minor.
Moreover, never differentiate in between your customers based on their financial background or if they are purchasing an expensive or cheap product from you. Remember that you can attract more bees with honey than with vinegar.
Keep track of the money:
In a lot of online businesses in India, people tend to spend money like water because they value their company more than their money. Though this may seem reasonable, you still need to keep a close tab on how much money you are spending and where. If you are looking for a few commercial tips for starting an online business, it is this.
You must record your monetary statements closely as to how much money was invested and what was the return on investment. This way, you can tell if your company is progressing forward or racing downhill. As the popular saying goes, "What gets measured, improves." So, you need to 'measure' your progress each day. Figure out what is working well for your company, and act in that direction accordingly.
Create a brand: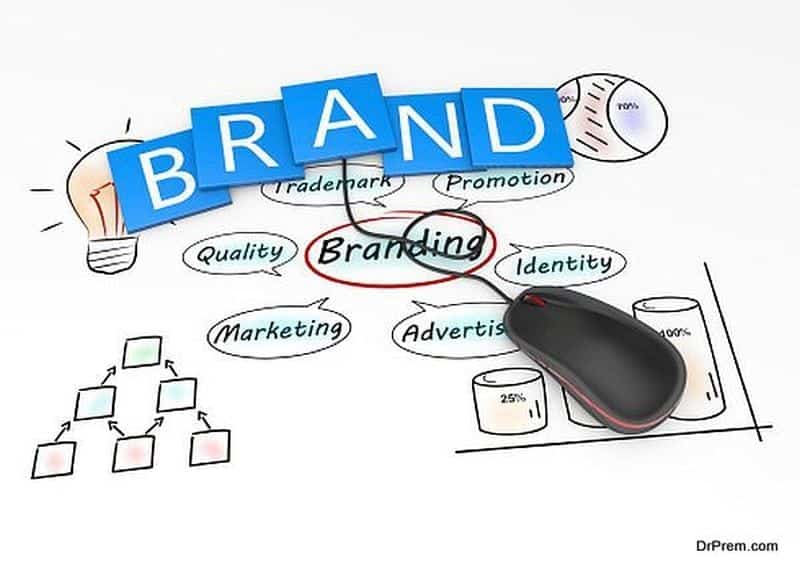 The name of the company, the logo, and your reputation through former clients and customers all form the face of your brand. Your website, your communication with customers, and the quality of your offerings all play a major role in deterring your rate of success a few years down the line. This is one of those important factors overlooked by most online businesses in India.
You need to focus on creating an original presence online in order to carve out an exclusive niche for yourself while considering the useful tips for starting an online business. Create a brand that people remember. Choose an easy-to recollect name with a catchy but uncomplicated logo, and a website that's easy to navigate, and your brand will garner attention in no time.
Keep your options flexible: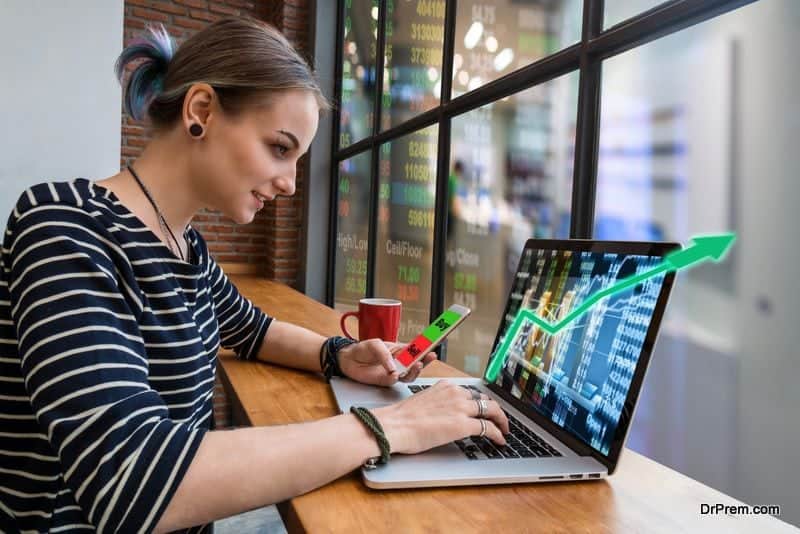 If you are into selling graphic t-shirts, try your luck with other items with graphic prints on them. If you run a content writing company, broaden it up by including SEO services and creating it into a digital marketing agency.
You can mix and match your options to increase your income. Hire good professionals to do the work for you while you can watch your company grow and develop in a lesser amount of time than you'd contemplate. Of all tips for starting an online business, this will work like magic for you if you implement it the right way.
Location based marketing can help small businesses gain the competitive advantage
With targeted and precision-based coming to the forefront, businesses have access to less expensive and more buyer specific advertising. This form of advertising is highly geography oriented and the first step in reaching out to potential buyers, which further enables the businesses to chalk out more in-depth marketing strategies.
Location based marketing involves the a user's mobile device geo-location to know his living and travel patterns and then devise advertising strategies that offer advertisements pertinent to the location of the potential customer. The idea is to draw the customer to the business location, instead of going out to him.
Advantages of the location based marketing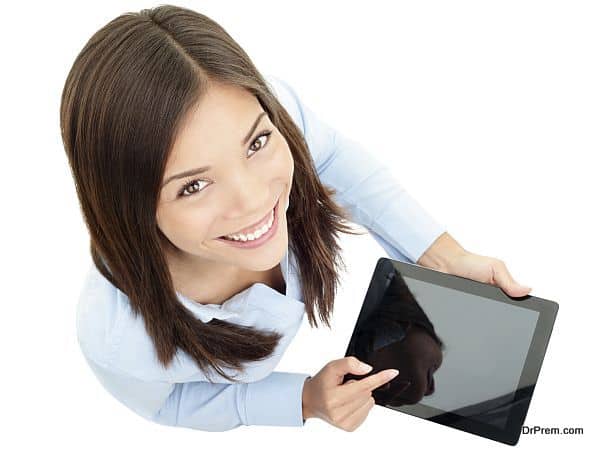 The location based advertising is an enabling marketing strategy that makes use of the geographical locators like GPS to identify the location of the potential customer and provide advertisements suitable for the current location. Services like SMS and push and pull notification enable the seller to contact with the buyer.
This is a two-way channel. The customer too gets information on the nearest shopping destination and offers, which enables him to strike a smart convenient bargain. For example, a customer in Chicago will see advertisements that are specific to the city, or even a city block.
There are quite a few smart location based marketing application available for the smart phone users like Facebook owned and Facebook Places, Yelp and Foursquare. There are location specific advertisement that can appear through several marketing platforms.
How to make use of location based marketing strategy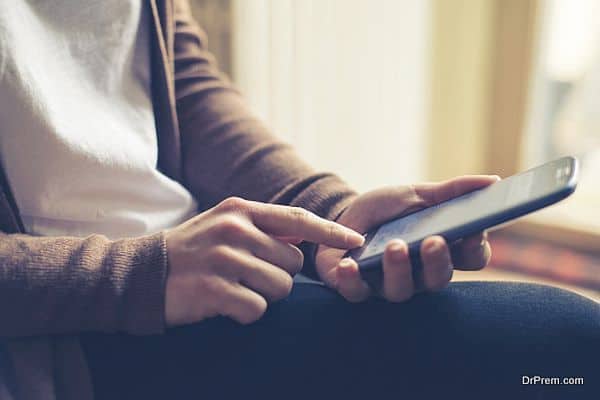 Start with listing your business on the location based marketing services as Facebook, Foursquare and Yelp. This is the first stage of linking with the potential customers. This enables advertisers to track the movement of the people and then send SMS and notifications to the target audience.
Businesses can send emails, SMS and other kinds of notification together with offers and deals to rope in customers. A major part of the strategy of course, is web based advertisements that utilize the location. The strategy enables the business to attract new customers; it also provides a deep insight into the buying pattern of a person.
Mobile marketing tools for small businesses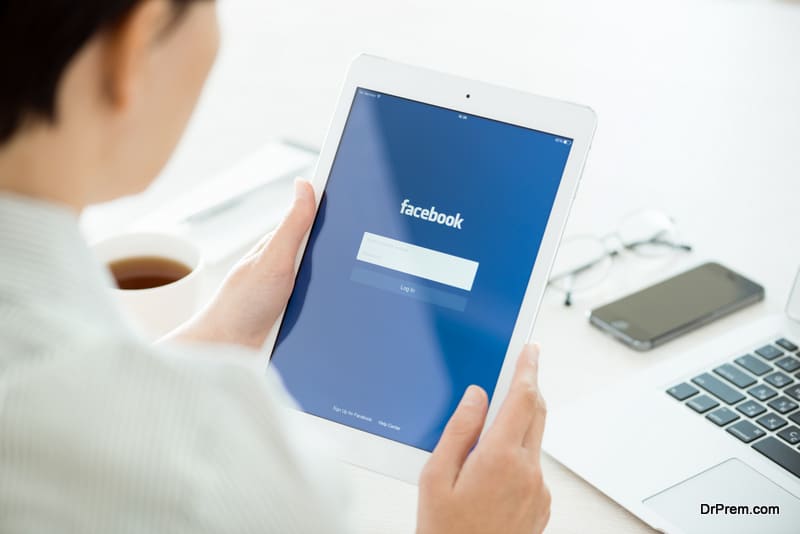 Location based marketing provides different marketing tools for the promotion of a business. Start with listings on services like Yelp and Facebook, but also make your presence known on Google and Bing maps. Keep your addresses, contact information accurate, and updated.
These tools are important medium to promote the businesses.
For example, Check-ins allows the customers to check-in to a store, eatery or a hotel through social media sites. This allows their online social circle to see the business, and provides greater exposure to the business. Businesses can incentivize the customers to check-in through these social media sites by offering discounts and coupon offers.
Online reviews are another tool that enable the promotion of a business. Customers can be seen as neutral critics and their reviews generally work quite well – in a way similar to word-of-mouth marketing. Of course, there are risks related to negative reviews, so it pays to be courteous and in solving grievances users may have.
With simple and easy use of technology, a business can make its presence felt in the market and draw customers to its location. Another advantage is targeted advertising and marketing.
Top Self- Service Business Intelligence Practices to follow for shaping a successful business
Gone are the days when business intelligence (BI) was a department handled by the IT guys. Users are no more at the mercy of IT departments that managed to hold all the power while producing the reports that firms ask. The advent of self-service BI has opened data analytics to all users.
What is Self-Service BI?
Self-service BI aka SSBI allows business users to access corporate information and work with it without any involvement from the IT department. Self-service BI allows the end users to create their own reports, data analytical queries, business data requirements and new business insights, etc. This benefits the IT department as well, giving them more time to focus on other organizational tasks.
Benefits of Self-Service BI
Self-service BI has more benefits than simply freeing up the IT department and transferring the control of company data to the user. The use of self-service BI will allow employees to be more creative as well as more proactive in their work. It will reduce the risks associated with their ideas.
The easy access of data means less turnaround times. This will automatically quicken up the decision making processes and the productivity levels as well. Business users utilizing self-service BI can also respond to changes faster and get more flexible responses to their questions, thus increasing their level of creativity.
Self-service BI in Small Businesses
A large number of small and medium scale businesses have started adopting self-service BI in their processes. Self-service BI can help a small business analyze its data better. In doing so, it can help a small business compete efficiently with larger businesses.
Small scale businesses in particular can use self-service BI to gain insights in to the costs related to acquiring new customers and increasing market share. The use of newer technologies like cloud computing, open source and Web 2.0 interface, etc. with BI can also help these businesses scale up their operations rapidly.
Top Self-Service BI practices to learn from
An organization intent on using self-service BI will have to integrate it into the core of the business focus and values from the very start. It will have to provide adequate training modules to help business users use the system efficiently as well. While each organization will need to follow a different approach while implementing self-service BI projects, there are a few practices that can help the firm use BI in the most efficient manner. These include: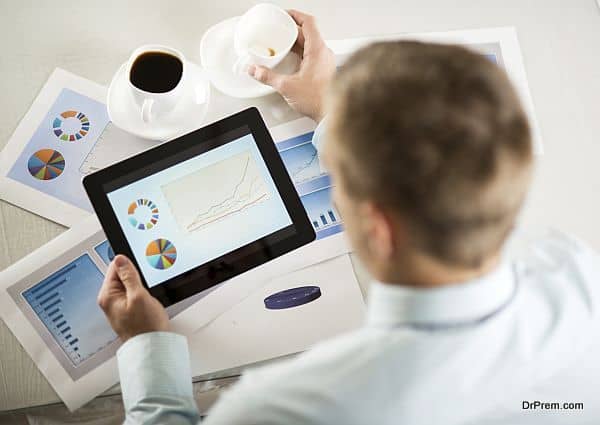 A sound business intelligence practice will need to provide easy access to the analytics tools across all the levels in the organization. While the perfect BI tool to will satisfy the firm's reporting and analytics requirements, it can be of value only if it is used by the right people on a regular basis.
The more modern business intelligence plans assure to allow at least some form of mobile BI capability. Mobility is a must have business feature in today's world. Business users using the BI tools will need to have access to them even if they are constantly on the go. Mobile BI capability will allow them to access the information they need from anywhere in the world and on different devices.
A business intelligence plan will split down different tasks to be handled by different business users in the organization. While this will reduce the load on individual users, the plan will bear fruit only if there is proper collaboration between the users. Users who have access to the self-service BI tools can easily create their own independent analyses. However, proper data collaboration across the different departments will allow the organization to come up with the best in class plan.