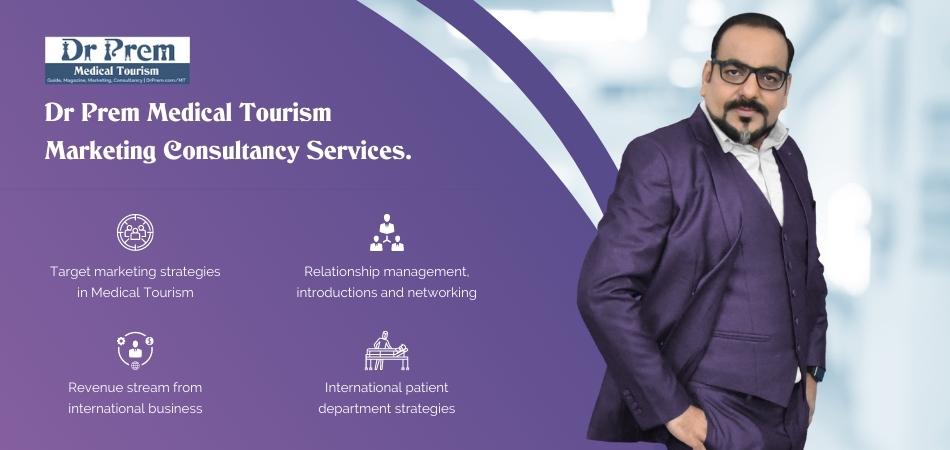 People are crossing borders to seek healthcare services in another country and this international phenomenon is termed as medical tourism. It is gaining popularity among urban and sub-urban residents of developed countries. Every new thing is questioned or doubted and it is happening with medical tourism business. It is also being analyzed and criticized. There are specific advantages and disadvantages of medical tourism and one has to see whether the former outweighs the latter or not.
In this medical tourism guide you will read about:
Guide to Medical Tourism Advantages and Disadvantages – Understanding the Pros and Cons
Advantages of Medical Tourism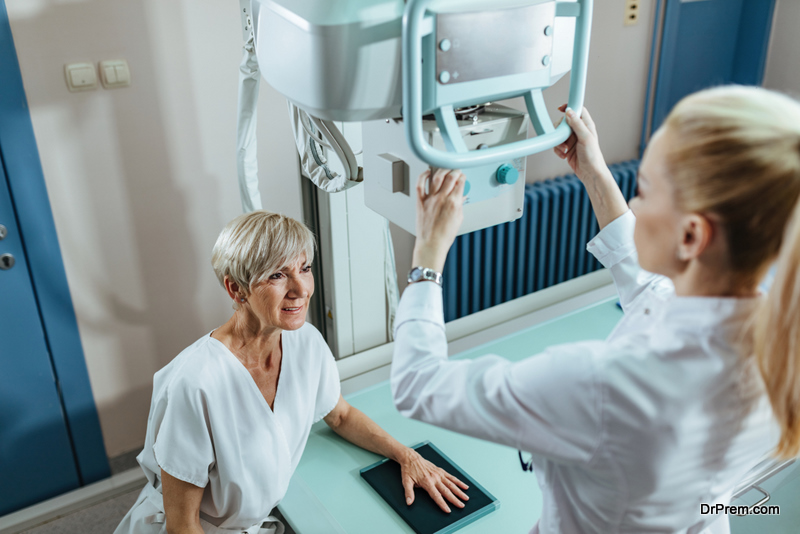 As it is the best way to save money along with treatment. It has several advantages and some of them are as follows:
The most well known advantage of medical tourism is definitely the fact that it can be attained at lower prices. Treatment costs have risen so much that complicated surgeries cost more than travel, treatment and accommodation done in reputed medical tourism destinations mentioned in our guide.
Empowers patients in decision making. While analyzing the advantages and disadvantages of medical tourism, this stands as one of the strong advantages. Instead of letting one's healthcare at the mercy of inadequate services, people can seek for better treatment options beyond the border.
Traveling lets the patients choose medical facilities and country where they would like to travel. Saving money is crucial for people because of unstable financial circumstances. Many surgeries and treatments do not fall under common medical insurance.
People prefer medical tourism because breaking your bank accounts and savings for surgeries can put you in a severe financial crunch.
People get an instant medical treatment in medical tourism with no delay. The postoperative care is also taken care of in some hospitals. Getting to see a new country is also a great experience and patients get adequate privacy and can opt for alternative surgeries like fat reduction and butt enhancement.
Medical tourism offers an opportunity to avail low risk treatments at a very low cost in specific destinations having tourism attractions as well. Dental tourism is one such popular offshoot that is boostingmedical tourism business.
Disadvantages of Medical Tourism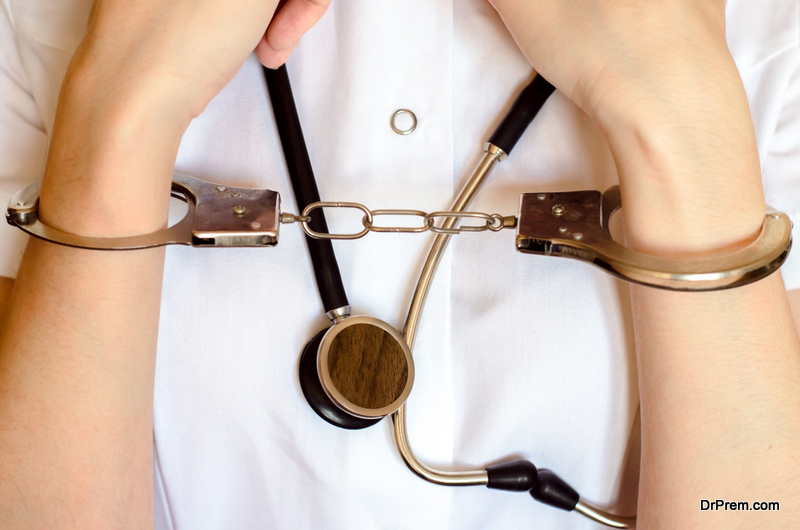 Like other things medical tourism also have another side. It also has certain disadvantages and some of them are as follows:
Main disadvantage of medical tourism is that the patient and their family members are not sure about the qualifications of the doctors. In most cases, patients are not aware of their tolerance levels and may invite secondary health problems. They have to venture in a new country credulous to the medical tourism facilitator
The medical treatments offered by a facility may not be at par with the developed nations even if it declared so. Complications arising from botched surgical procedures and hospital acquired infections are quite common. Physicians back home may not entertain post medical tourism complications. Some cases may go beyond control leading to death.
Lack of ethical standards and malpractice laws in many developing countries increase the risk of medical travelers. Patients are not well informed of the risks and possible outcomes of a treatment by the hospitals and clinics.
Misinformation can lead to worst, inefficient treatment and wastage of time money and health. Pre-operative and postoperative care is not available in many of the hospitals in abroad. Sometimes the cost of the whole trip amounts to more than the predictable amount at the end and the patients meet a financial setback.
Problems can stem from legal permits and paper works at well. A change of place can make the patients and their families nervous and anxious due to the difference in the language and culture barrier.
Medical tourism can broaden the disparity in healthcare services. Private healthcare facilities offering quality care are top gainers in medical tourism as foreign travelers seek their service and not of the public healthcare facilities. This can create a severe inequality in healthcare service distribution where the less affluent (the locals) are likely to be deprived of quality care. Top medical talents concentrate in private healthcare facilities lured by better remuneration making the public facilities suffer badly.

In case things go wrong in medical tourism

, there are no well framed regulations in most countries to support the distressed medical travelers. Neither the medical travelers can seek legal help from their own country.
Abroad healthcare expenses are not covered by many insurance companies unless there is a tie up with specific healthcare facilities or organizations.
In spite of several advantages and disadvantages of medical tourism, the trend is showing upward growth. Governments of many popular destinations have taken appreciable steps to reduce the disadvantageous factors to win the trust and confidence of foreign medical patients.
The industry is optimistic in maintaining sustainability by adding more credible points to its products and services to attract a higher number of medical travelers, who visit on their own or via medical tourism facilitator companies.
Pros and cons of medical tourism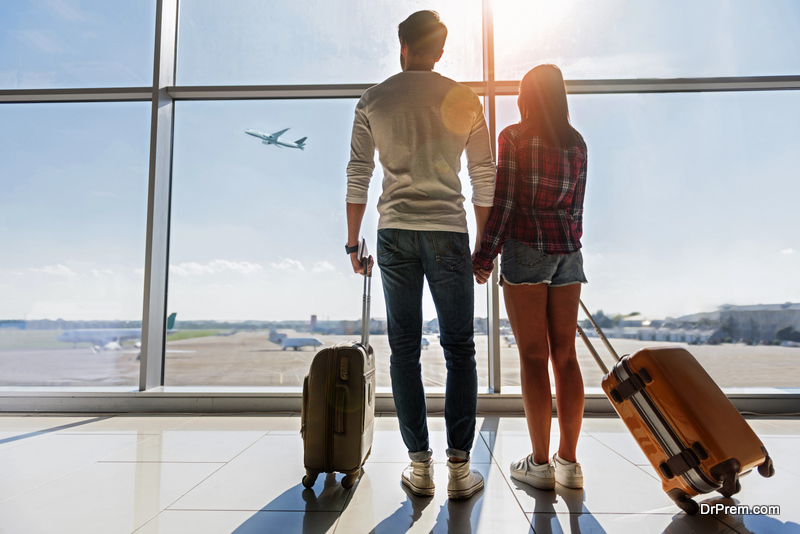 People are crossing borders and leaving their familiar surroundings to get healed in another country. This international phenomenon is termed as medical tourism and it is fast gaining popularity among urban and sub-urban residents of developed countries. Every new thing or trend is doubted and questioned and medical tourism is also being analyzed and criticized.
A deeper and better understanding of medical tourism can be achieved if we measure the pros and cons of traveling for treatment. It is also important to check out why people who have traveled to a faraway country, for getting their knee replaced or their liver transplantation, have done so when medical facility was available in their home town. Economy is the main reason why medical tourism has become a popular alternative among First World citizens.
Pros of medical tourism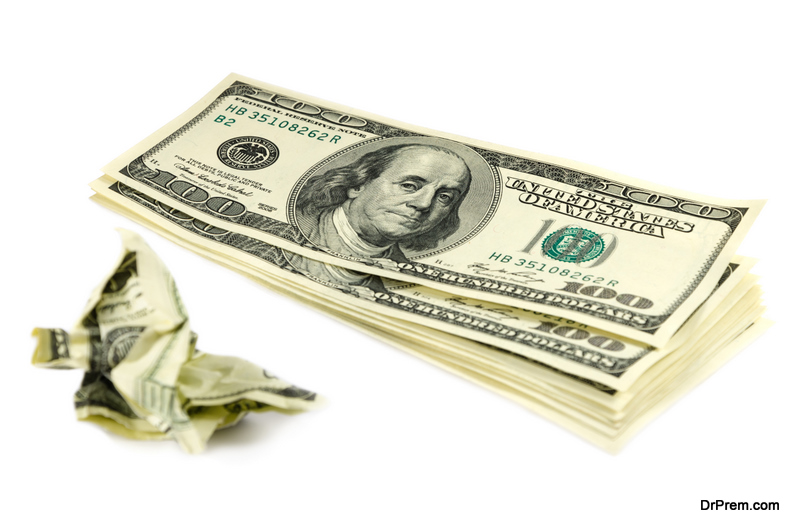 The first and most prominent benefit of medical tourism is definitely the fact that it can be attained at lower prices at destinations such as those mentioned in our medical tourism destination guide. Treatment costs have risen so much that intricate surgeries cost more than travel, accommodation and treatment abroad.
Traveling lets the patients choose the nursing home and country where they would like to travel. Saving money is crucial for people because the financial circumstances are quite unstable. There are many treatments and surgeries that do not fall under the general medical insurance.
Breaking your bank for surgery can put you in severe financial crunch and that's why people prefer medical tourism. Another advantage is that patients get treatment immediately. The post operative care is also taken care of in some hospitals. Getting to see a new country is also a great experience. Patients get sufficient privacy and can opt for unconventional surgeries like butt enhancement or fat reduction.
Cons of medical tourism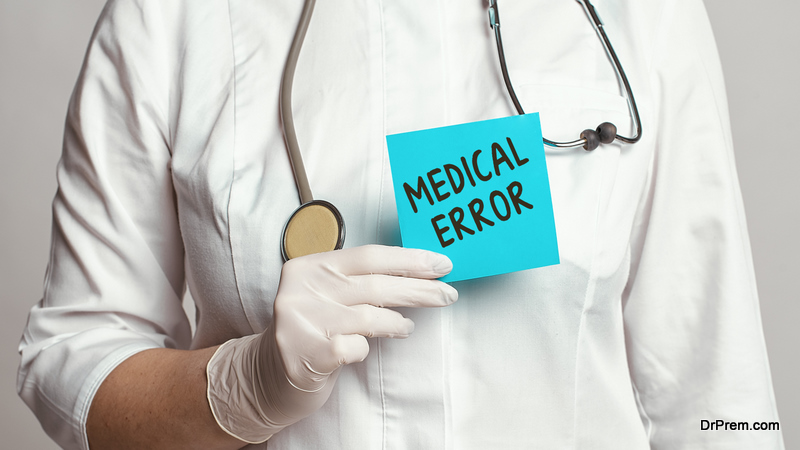 One of the main problems is that the patient and their family members are often not sure about the qualification and have to venture in a new country trusting the medical tourism facilitators.
Misinformation can lead to bad, inefficient treatment and wastage of resources. Pre-operative and post operative care is not available at many of the hospitals abroad. Sometimes the cost of the whole trip amounts to more than the estimated amount at the end and the patients encounter a financial setback.
Problems can stem from legal permits and paper works as well. A change of place can make the patients nervous and anxious due to the difference in culture and language barrier.
Understanding the benefits of medical tourism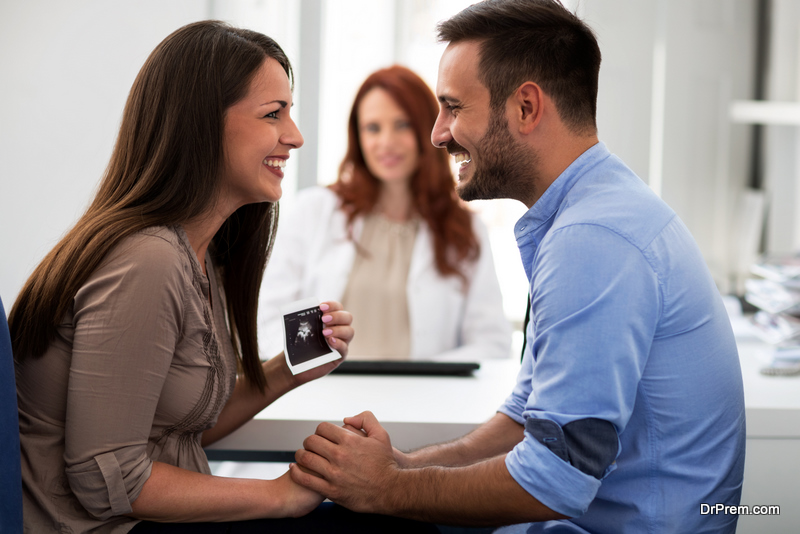 Medical tourism has brought a revolution in the medical services industry. It has helped millions of people get treatments in foreign countries, other than their native lands. Varies surveys show that in the coming years medical tourism will gain more priority and more people will choose this facility. This is a flourishing industry with a vision.
Many people of the First World Countries are dispossessed of this right due to unavailability of treatment facilities. Medical tourism has been an advantage for many people of middle class families who can now get the proper treatment in their native countries. They have to pay huge amount money to get this kind of facilities in their own countries and they cannot afford it.
People generally look for cost-effective solutions when it comes to the treatment of complex medical conditions and receiving effective healthcare services. Medical tourism allows patients the same while they are vacationing in another country.
As people get relaxed at a new place, they are receiving treatment for such problems that are either expensive to be treated or do not have effective treatments due to lack of healthcare facilities in their home country. So, patients find medical tourism financially easier to afford. They also get peace of mind as they are assured of receiving the best quality treatment in the country they come to.
Today, modest yet world-class surgeries are simply a flight away. Anyhow the downpour of data accessible out there can overpower anyone. Along these lines, here is a speedy manual for Medical tourism to answer the majority of your inquiries regarding the sensation.
Medical Tourism Offerings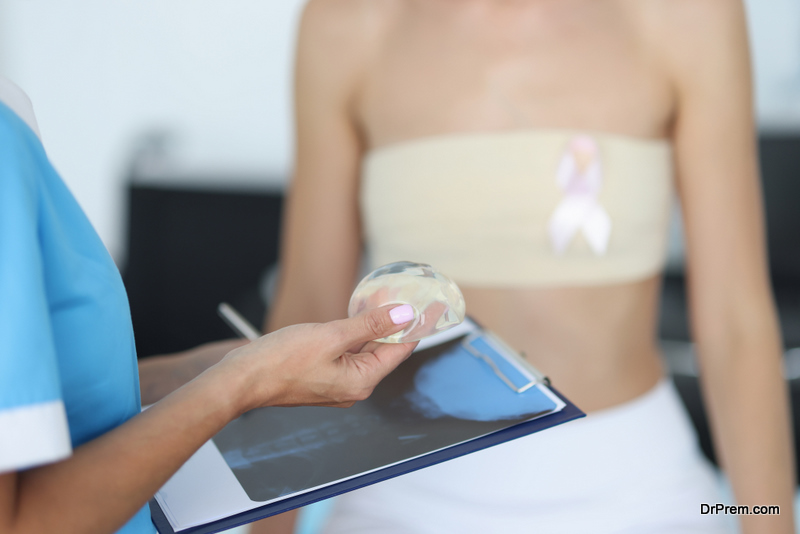 Unbelievable Savings: Compare a $7,000 hip refinishing in India with a $48,000 one in the US. By and large you can spare half to 90%.
Great Quality: Many worldwide suppliers are licensed by JCI, JCAHO and ISO or by neighborhood certifying associations. They have world-class offices; have entry to the most recent innovation and give customized administration and on the off chance that in uncertainty, read testimonials by patients who have encountered medication abroad.
Specialist Expertise: Most specialists coddling global patients have either been instructed or have accepted proficient preparing at top schools in the US, UK or in different nations in Europe.
No Wait-Lists: Access to prompt administration is the thing that pulls in those from nations that have open wellbeing care system towards Medical tourism.
Longer Hospital Stay: You can have a more extended doctor's facility stay than conceivable in your neighborhood healing center back home under the supervision of your specialist and physical advisor.
The Best Services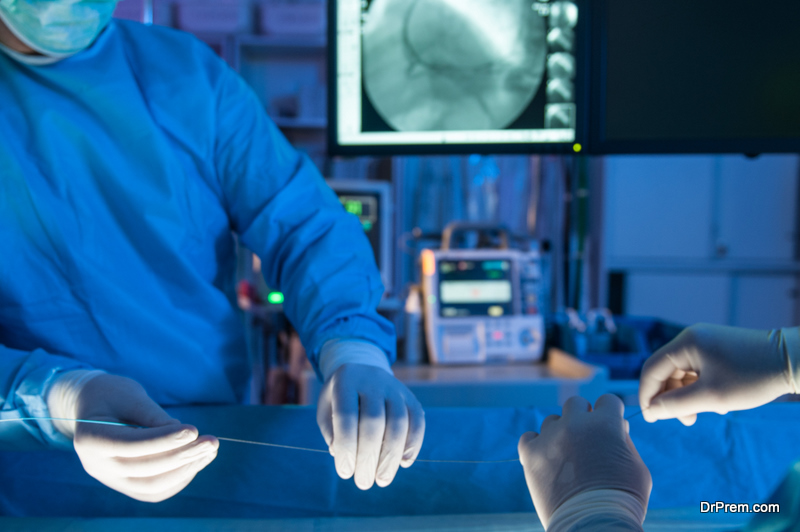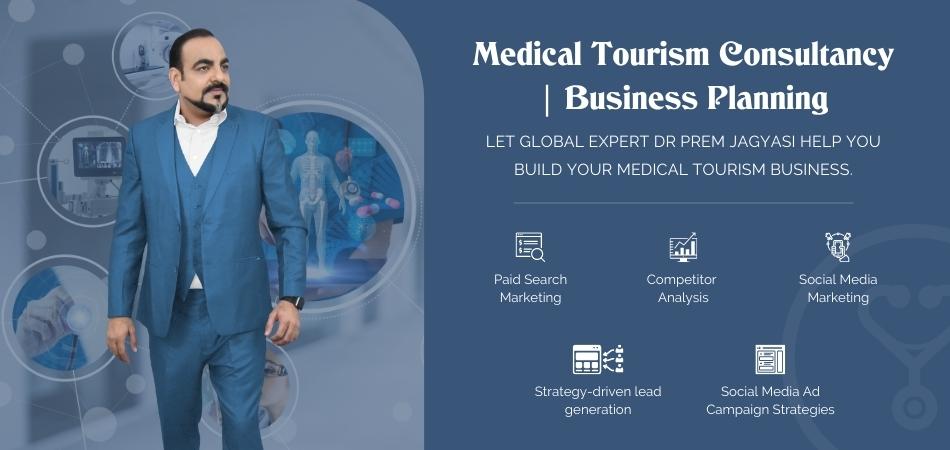 The most prevalent travel ends are India, Brazil, Thailand, Singapore, Malaysia, Belgium, Turkey, Mexico, Panama, Costa Rica, and Argentina around others. Some of these nations are viewed as best for heart surgery, others for orthopedic surgery but others for nonessential surgery. You ought to build your determination in light of: value, separation and expense.
Informed Choice Making
Patients who are opting for medical tourism do not have to make decisions blindly. They get to check every detail of their treatment and gather info about the location before going forward. In the age of information medical tourists are taking decisions only after being sanguine.
Vacationing opportunities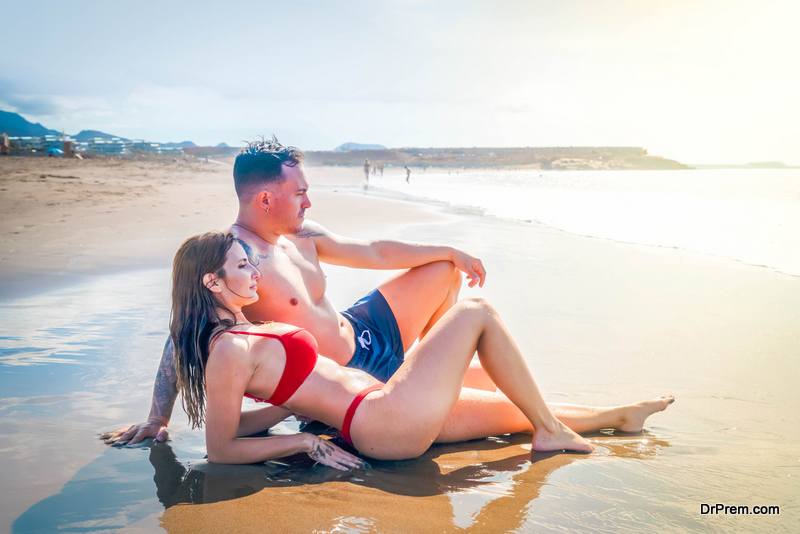 Traveling for medical treatments also enable people to get a break from tedious routines and work pressure. They can roam around the exotic locale and visit the tourist spots too.
Reasons for interest in Medical Tourism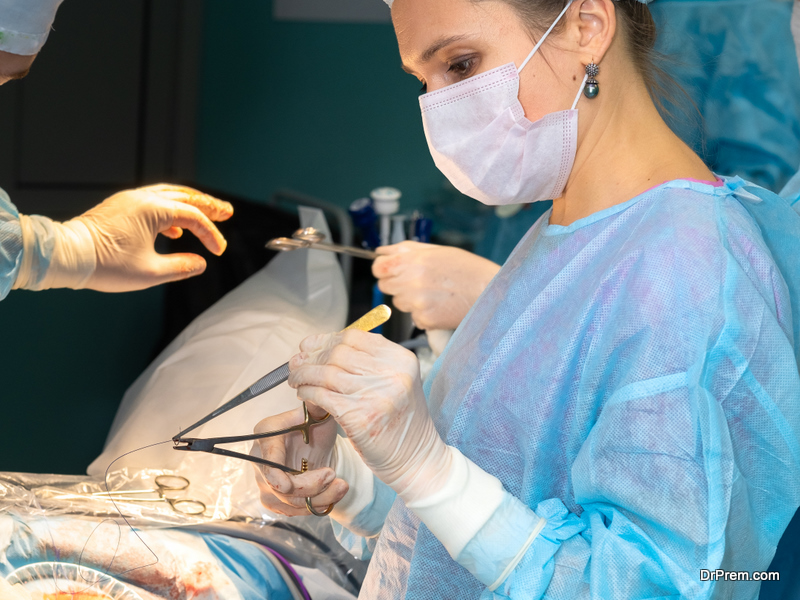 All in all, most Medical voyagers are either uninsured, underinsured or those looking for elective surgeries. Others depend on Medical tourism because of the long hold up records in their nation.
Picking the right provider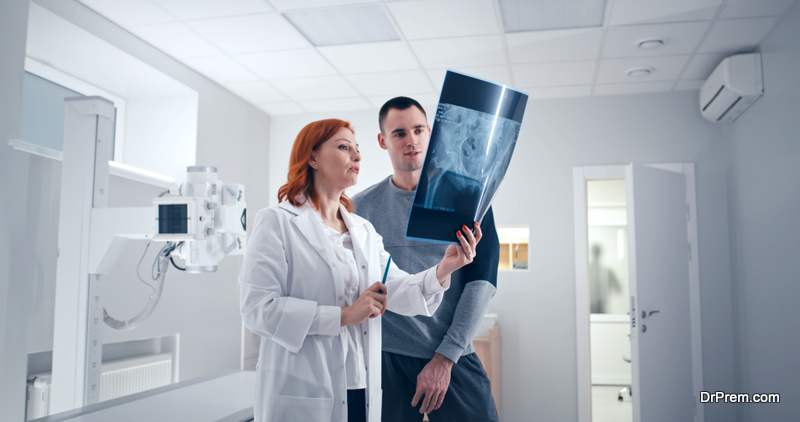 At the point when picking a supplier, don't get affected by alluring bundles and extravagant sites. Read and watch what others are saying in regards to the specific healing facility, center or specialist. Look at the office pictures and features. Think about the providers accreditation, grants and distinguishments, office and supplies and detail like achievement rates.
Will my health insurance pay for it?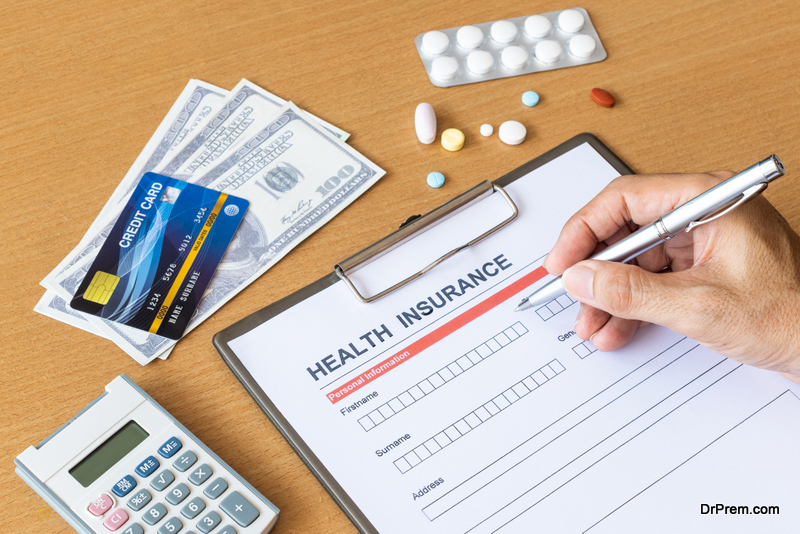 Insurance agencies are distinctly investigating Medical tourism as an alternative however most haven't received it into their arrangements yet. So check with your wellbeing safety net provider for points of interest.
Benefits of medical tourism from the country's perspective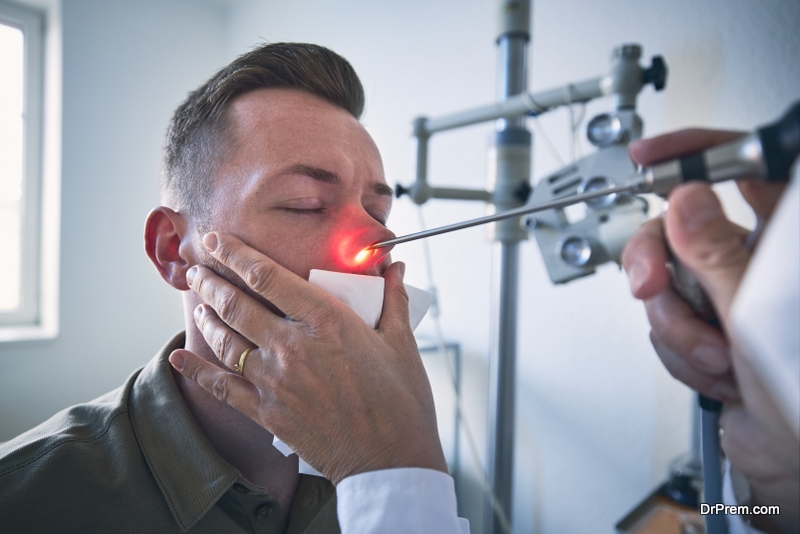 Most of the countries that people like to visit for medical reasons are those that have maintained their hospitalization facilities well and have professionally trained doctors and caretakers. There also are other general care facilities available, and these countries maintain good infrastructure to attract more patients.
Thus, their treatment options have helped a large number of patients in extending their healthy life spans, while not being a burden on their wallets. Patients can now hope to get surgical and medical procedures done quite comfortably. Also, they can get treated for almost any curable disease. Though there are several challenges and concerns related to the medical tourism model, but it has captured a good attention from the media.
If countries have to encourage medical tourism, they will also need to ensure that they have expert teams to provide top-quality healthcare services. Even high-end medical services do not work if there is no personalized care for the patients specially coming in for treatment.
So, medical tourism benefits a country if there is proper care taken of the patients' travel and accommodation, consultation with health specialists, medical checkups, postsurgical care, etc. Some countries that are good for medical tourism also offer cashless facilities for patients who are insured. Thus, there are financial, recreational and health benefits a patient may receive from efficient medical tourism.
Developing countries like India, Malaysia, Mexico and Thailand are capable of providing the best healthcare services to foreign patients. Good quality medical services at affordable prices have made medical tourism the only viable option of healthcare for millions of people.
Benefits of medical tourism for corporate employers & employees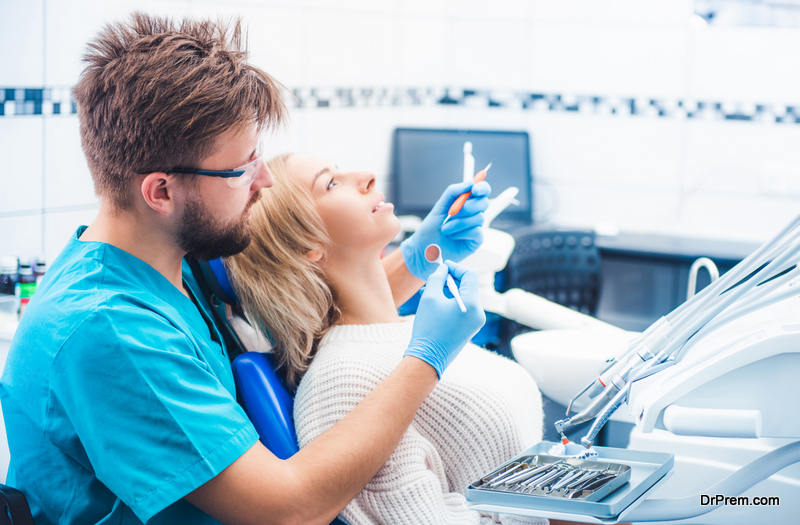 The rising cost of employee healthcare is one of the biggest concerns for the corporate employers in developed countries like America and Canada. The cost of medical treatments is on the rise around the world and it is putting a lot of pressure on the employers, especially those who do not know how to cope with increasing employee liabilities.
Medical tourism helps in bringing down the cost of minor and major medical treatments like cardiac surgery, dentistry, hip replacement and cosmetic surgery. Patients from developed nations are traveling to the third world countries to avail healthcare services at a much lower price. Corporate employers have finally realized the benefits of medical tourism and now more companies are encouraging their employees to travel overseas for medical care.
The Healthcare Reform has made it necessary for the American corporate sector to think about alternative ways of providing medical benefits to their employees. Earlier only a few employers used to opt for medical tourism for their employees but with the rapid growth of the medical tourism industry, more employers are now interested in taking advantage of it.
Every year more than one million Americans travel overseas to avail medical treatment or healthcare facilities that they cannot afford in their home country. Nowadays, medical tourism facilitators are offering lucrative packages to the corporate employers. These packages include good quality medical services in reputed hospitals in countries like India, Thailand, Mexico, and Malaysia, along with accommodation and transportation.
Medical tourism has emerged as a valuable trend not only for the employer but also for the employee, as it has changed the mindset to the middle-class towards healthcare. Now, it is possible to reduce the cost of intricate surgeries by 50 percent to 90 percent by traveling to one of the medical tourism destinations in third world countries.
Even the workers have realized the benefit of traveling overseas for healthcare services, as it has helped them receive timely treatments by highly qualified doctors and surgeons. The Medical tourism industry is on the rise, as foreign patients get the best possible healthcare overseas.
In some cases, the corporate employers have faced trouble in impeaching medical tourism as a part of employee benefit plans because of inhibitions of employees. Surely, people are getting more used to the idea of medical tourism, as a large number of corporate organizations are offering medical tourism packages to their employees.
Medical tourism encourages people to stay healthy and young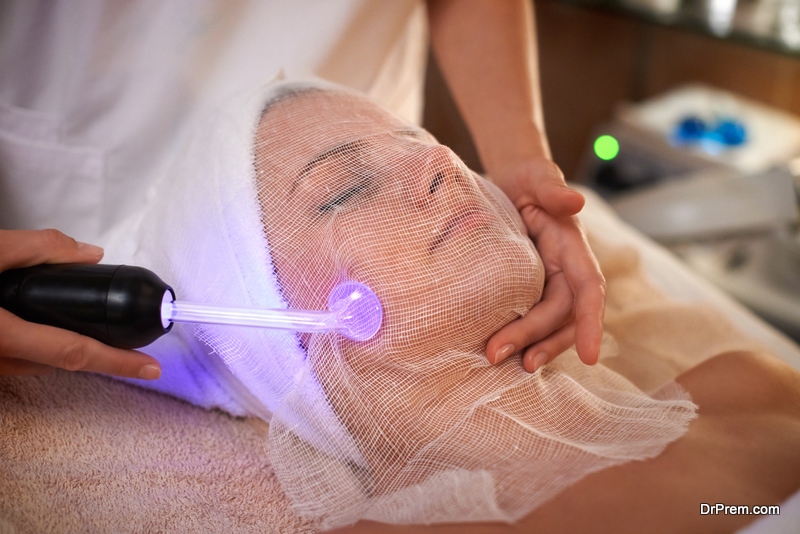 In today's world where external appearances play a rather important role in determining one's personality and lifestyle habits, it has become a serious pressure to look good at all times. As such, aging and the signs associated with it are becoming some of the major concerns for many individuals around the world. Thankfully, this is where medical tourism steps in to offer some help. Here are some of the newest and most popular trends in the industry that aim to help individuals look young and youthful again.
Body Detoxification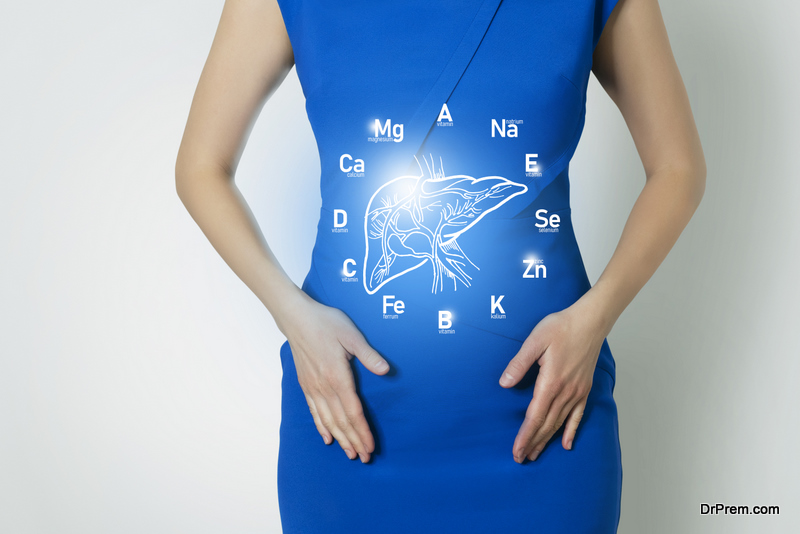 A number of retreats around the world have started body detoxification treatments that aim to treat the entire body and prevent issues that may become serious problems later on if left untreated. Thailand is one of the premier destinations for detoxification treatments that range from homeopathy and liver detoxification to Chelation therapy that aim to cleanse the body, mind and soul amidst swaying palm trees and pristine beaches.
Fraxel Laser Treatment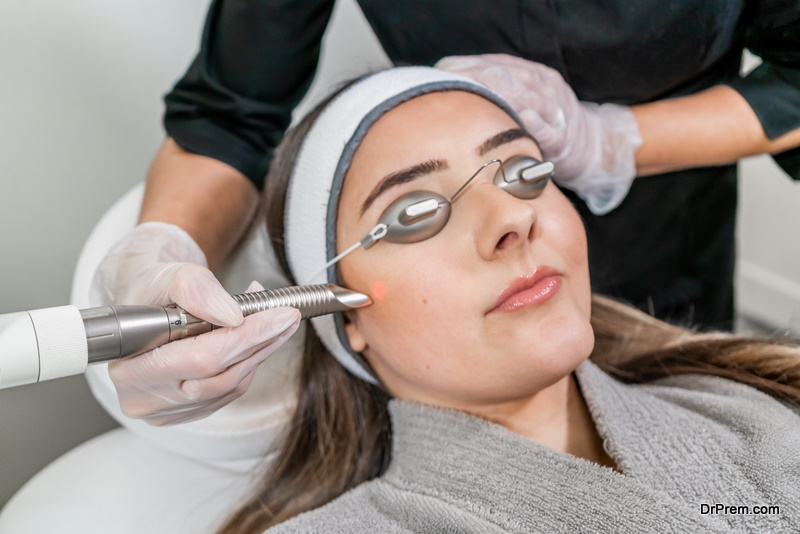 This skin resurfacing laser treatment is often recommended to change the color and texture of the skin. Suitable for all skin types, the treatment is FDA approved and makes use of fractional laser technology. With Fraxel Laser treatment, one can get fresher, clearer, smoother and younger looking skin easily.
The treatment can easily get rid of a number of skin related issues, including pores, brown spots, sun spots, wrinkles, fine lines, discoloration, uneven pigmentation, surgical scars, acne scars and even precancerous lesions, etc.
Radiesse Treatment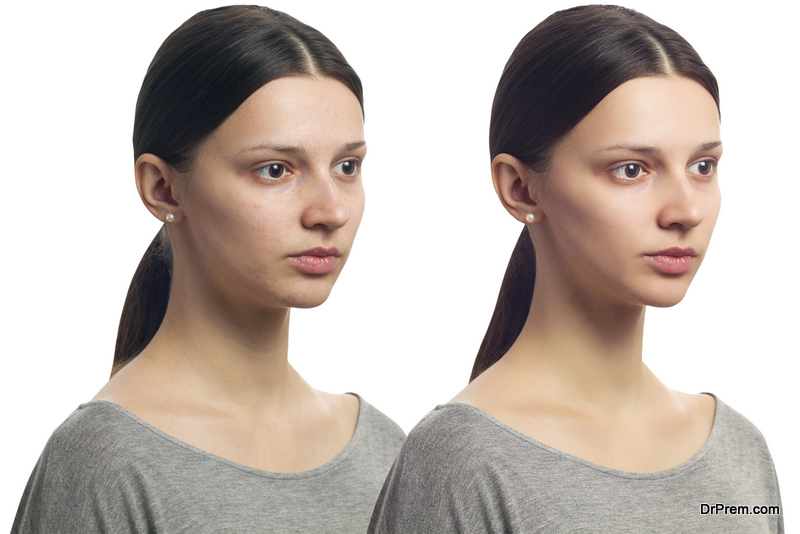 This subdermal implant treatment is also FDA approved and is used to correct moderate to severe facial folds and wrinkles. The treatment can also restore facial fat loss in individuals. It involves injecting a filler into the facial skin which would smooth out the signs of aging and restore facial volume instantly. Results can last up to more than a year with a single session.
Botox Treatment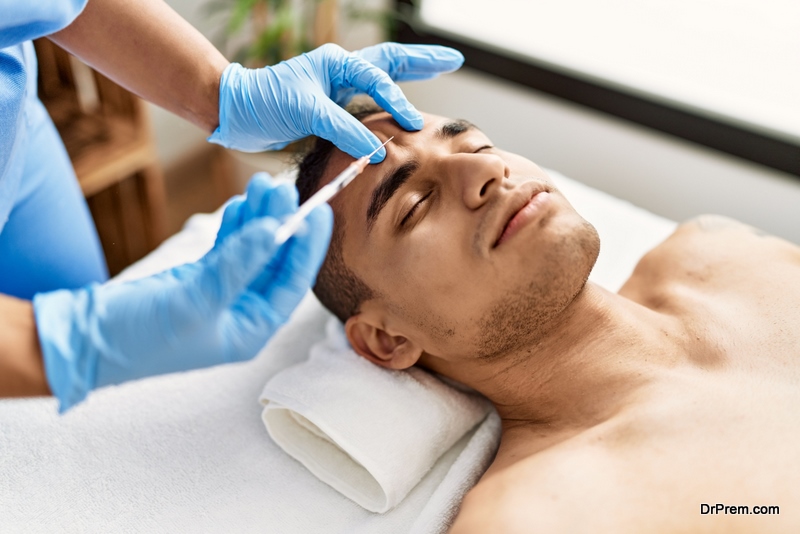 A lot of us have already heard about Botox and its effect on the skin. However, the treatment has gained popularity only recently as more and more individuals have started opting for its cosmetic benefits.
Botox aka Botulinum Toxin Type A is actually made from botulism causing bacteria. The botulism helps block muscular nerve activity, thus reducing muscle movement to an extent. This would, in turn, offer a smooth, even texture to the skin, smoothing out fine lines and wrinkles considerably.
CoolSculpting Treatment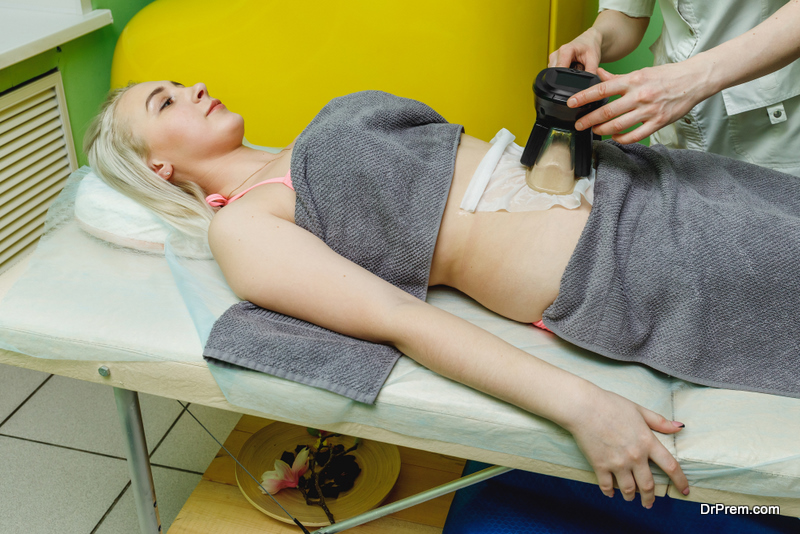 This would be the best way to remove fat from the body via a noninvasive method. Cool Sculpting involves freezing the fat cells in the body, thus preventing them from spreading further and accumulating in the body. The FDA approved treatment is very useful in getting rid of fat that causes muffin tops, love handles, bellies, saddlebags and bat wings, etc. The Cool Sculpting treatment involves pinching the fatty areas of the body between the Cool Sculptor applicator.
A stream of icy cold air is then used to cool the area considerably until the fat cells inside the body crystallize and die. Just a few sessions under the Cool Sculpting machine can help individuals lose inches around their waist or any other part of the body where they want to remove fat. Customer reviews for the treatment are favorable as many note how easy it is to lose at least 50% of the belly fat with just two Cool Sculpting sessions. Plus, since the surgery is noninvasive, there is no need to worry about downtime at all.
Neck Lift Treatment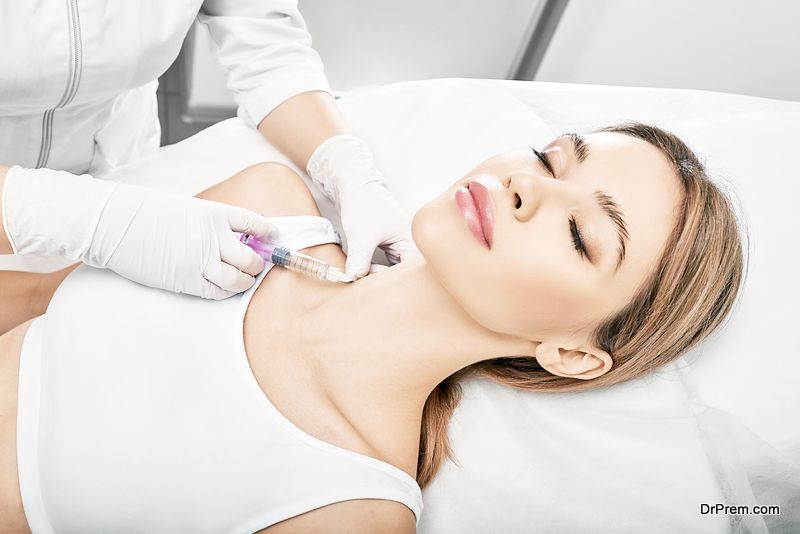 Some individuals tend to have a lot of fat accumulated around the neck region. This would make their face look odd even if they tend to have a slim, angular face. A neck lift procedure in this case, can be used to correct the neck's appearance and make it look more pleasing. Individuals can choose between myriad forms of the treatment, including mini neck lift, combination neck lift (usually done in conjunction with another procedure like a face lift) and neck liposuction.
A lot of individuals have started opting for anti-aging treatments abroad in order to look healthy and young as they age. Medical tourism has paved the road for these individuals to avail the treatment of their choice at the preferred destination in an affordable and convenient manner.