For enhancing your overall wellbeing, there has been an advent of some amazing mobile apps in the market with stunning applications. They are your dream gadgets to connect you to a perfect workout regime that keeps you healthy, happy and energetic throughout the day. Here we go with a few android and IOS apps which are custom designed to get you into a vigorous workout, get into healthy diet plans and keep illness at bay:
Fitocracy: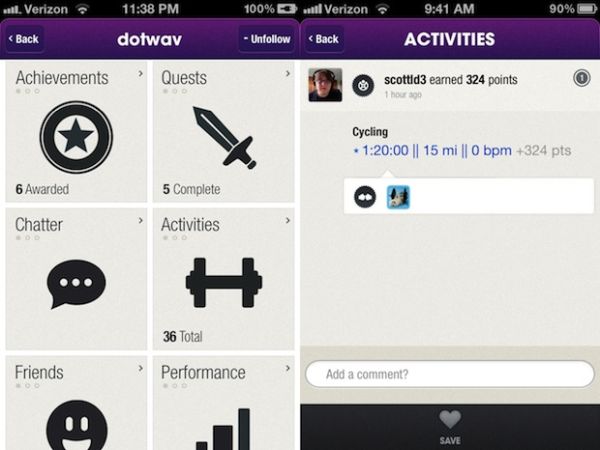 This is a wonder device that gets you addicted to a fun game set with points, leveling up scores infusing a competitive element into the entire system that you will find highly interesting. This apps links you up with the other fitocrats so that both of you can monitor each other's workout levels building in a healthy and competitive drive to outdo yourselves. You can even program your workouts prior to hitting a gym by applying the multifaceted exercise options of apps. There is even an inbuilt tracker to gauge your workout intensity level when you are exercising. A premium account known as" hero account" offer you a weekly feedback on your workouts and socializing with the other fitocrats using similar devices.
Fooducate: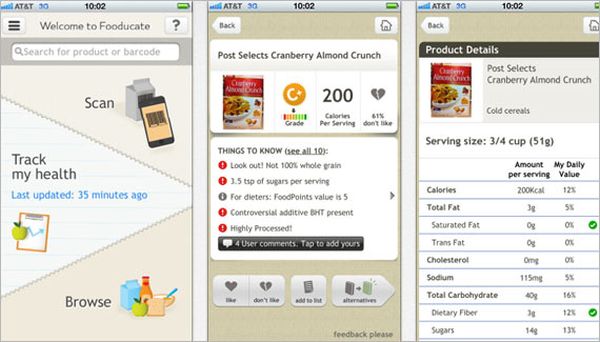 This Apps enhances your knowledge about your regular diets. It is inbuilt with a barcode scanner that will provide you instant information about the qualitative aspects of the food you are eating. Honestly speaking, how many of us have the patience and interest to read the packaging label to get acquainted with the quality of a specific food? However, the bar code scanner will take care of these shortcomings. The gadget offers a better judgment about a particular food item scanned. You can monitor foods consumed by you, and the app features advertising too. Perhaps, the most important feature of this apps is to help you out with selection of food keeping an eye on its cholesterol and carb content.
Healthy out: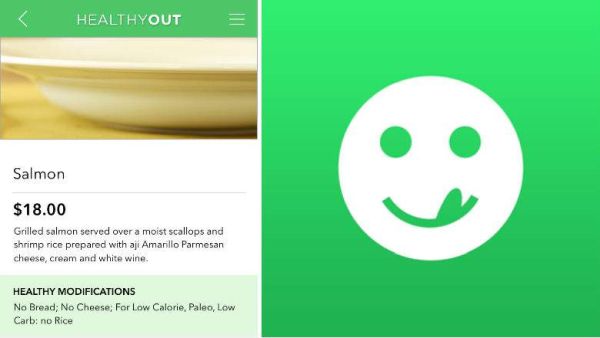 This provides you with an excellent suggestion on local restaurant dishes. It helps you set your dietary preference with a selection for local restaurant menus that suits your requirements on the basis of types, ingredients and cuisine selection. You can base your search by delivery, take out or dine in restaurants. Whenever you choose a menu, this Apps shoots an advice if your selection is healthy. This is in fact an amazing diet planner for those having a regular habit of dining out.
Hot 5 Fitness: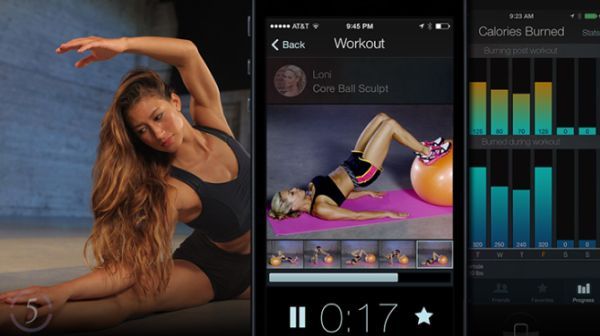 Hot 5 Fitness apps provides the consumers with a splendid video that runs for 50 minutes featuring various fitness and health enhancing workouts like Yoga, cardio , meditation, flexibility building techniques and various other muscle and strength building workouts. There is a pre-fixed workout program which you can follow and later build your own programs as well.
This Apps loads videos in your i-phone or IPod. Therefore, you need not consume your cellular data plan while travelling. Hot 5 fitness apps is also synchronized with Myfitnesspal so that you can watch calorie consumption numbers and your workout graph. A yoga mat and a stability ball would be ideal for backing up your apps with the appropriate workout gear.
The Johnson and Johnson seven minutes official workout: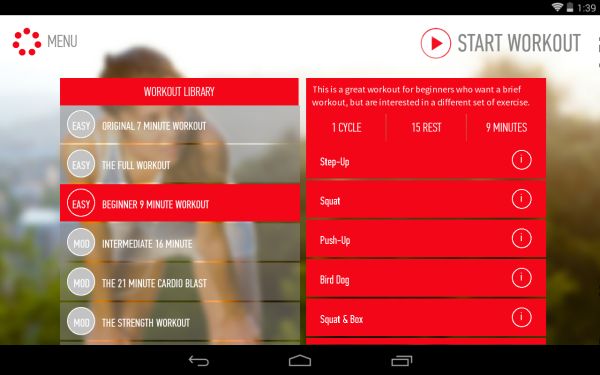 This  Apps is a great time saver for those squeezed between family and office workloads so much that they can't think of exercises. This awesome Apps gets you into high intensity seven minutes aerobic workout that not only builds fast twitch muscles adding to your explosive power. It also helps release hormones having anti aging effect. The apps features a half an hour video coaching program and a timer that controls your each and every exercise.
3 D Human Anatomy Atlas: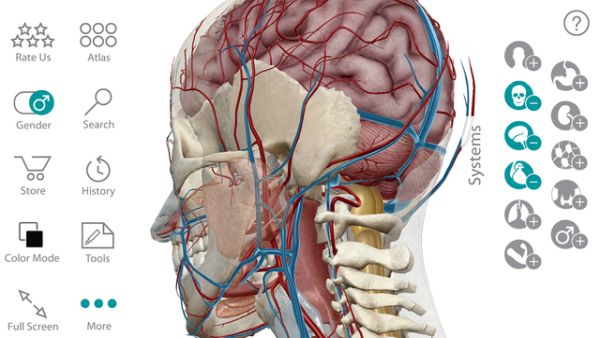 This interactive apps is available on smart phones and offers biological knowledge particularly that is focused on human anatomy and physiology. This is interesting, informative and educative.
Asthma sense: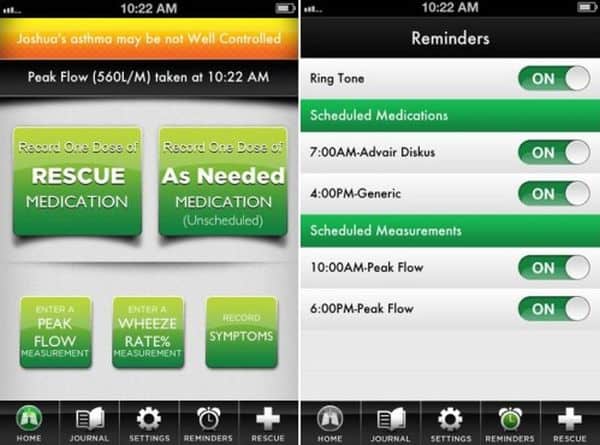 Asthma is incurable, but here is a magic device to improve the quality of life of asthma patients. The gadget monitors and measures the intensity of spasms and suggests medication. It sets alert for critical conditions too. It sets tests and manages the entire disease effectively.
Cancer.net: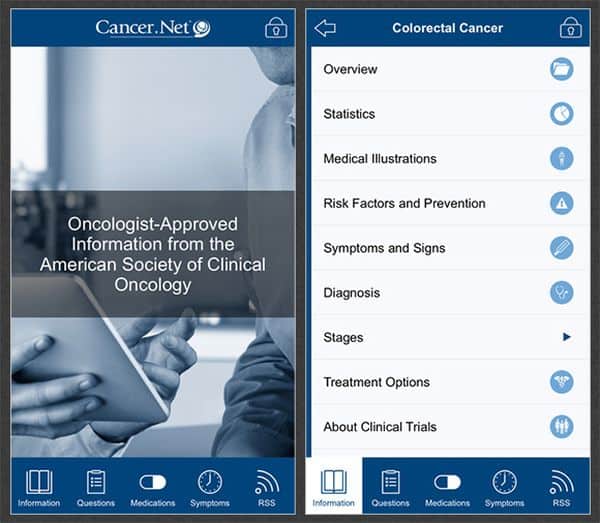 Approved by oncologists, this apps gives you an early warning signal if you are affected by any tumor that might turn malignant. This early detection is important for cure. Diagnosis is accurate combined with treatment solutions.
Cast light health: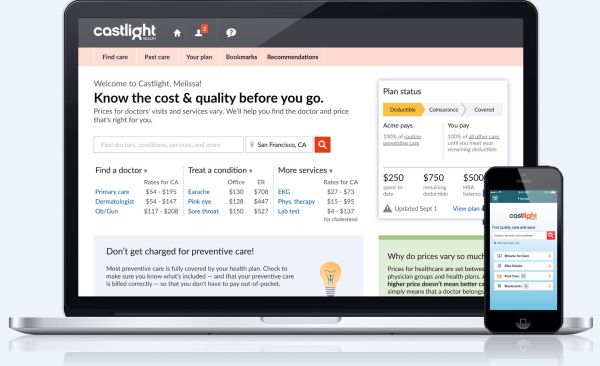 This apps provides the consumers with an information base for getting updates about health, the stages of diseases, probable treatment solutions, treatment providers, related expenditures and other benefits regarding health issues that can be availed.
Diabetes tracker:
This is a very useful apps for tracking your diabetic inclination relating to blood sugar level, insulin and medication required together with lifestyle management. It is a very popular apps used by over 2.8 million people. If you have an online account, you can load it on your server apart from loading it on your IPhone and iPad.