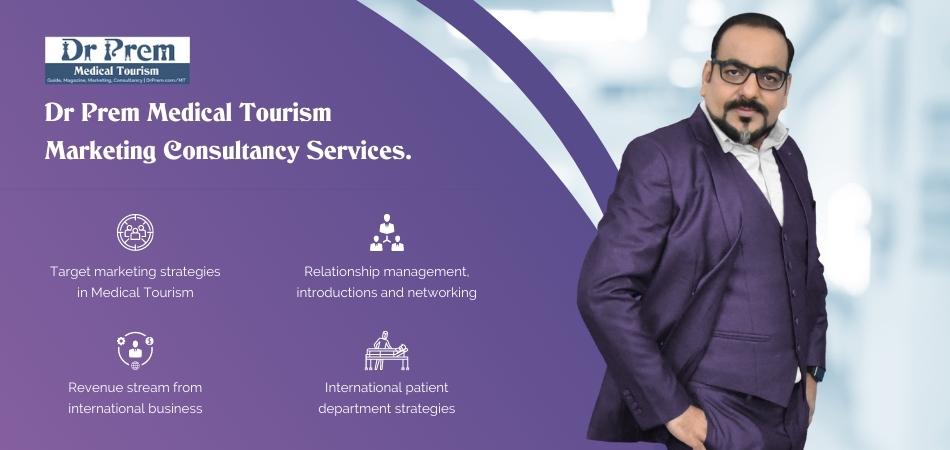 Panama has long been a destination for beautiful vacations, but the government is beginning to realize the benefits of implementing a medical revenue stream in the tourism sector. The heavy medical tourism marketing and promotion of Panama being a location for coupling unrivaled holidays with high quality medical services has brought it to the forefront and as such included in ourmedical tourism destination guide.
Panama has quickly realized its proximity to the United States and other countries dissatisfied with the healthcare in their country and is willing to offer international level healthcare at extremely affordable prices. The growth of foreign travelers seeking healthcare might be slow, but Panama is certainly making a name for itself as a notable vacation to seek healthcare.
In this guide you will read about:
Guide to Medical Tourism in Panama – Facts, Trends, News, Services, Research, Business and Updates by Dr Prem
General

Language
Spanish, English
Time Zone
UTC-5
Dialing Code
+507
Electricity
110V-60Hz
Major Cities
Panamá, San Miguelito, Tocumen, David
Currency
Balboa, U.S. dollar
Clothing
Depends on the region and time you will be visiting. But

generally lightweight cottons and linens are worn, with

rainwear advisable. Warmer clothes are needed in the

highlands.

Health Related

Mortality Rate
4.62 deaths/ 1,000 population
Life Expectancy
74.0M /79.7F
Patient: Physician Ratio
700:1
Hospitals JCI accredited
0
Recommended    Vaccinations
Hepatitis A, Typhoid, Hepatitis B, Rabies, Diphtheriatetanus,

Poliomyelitis, Varicella, Yellow fever, Measles

Other Infections
Chagas disease, Amebiasis, Rocky Mountain spotted fever,

Tick-borne relapsing fever, Mayaro virus disease, HIV
Tourism Related

Population
3,661,868
Reliability of Police Services
99/140
Global Competitiveness
4.83/7
Physician Density
20/140
Tourism Competitiveness
4.5/7
Hospital Beds
23/140
GDP/Capita
$15,616
Quality of Air Transport Infrastructure
6/140
Health and Hygiene
4.2/7
International  Air  Transport  Network
11/140
Safety and Security
4.7/7
Quality of Roads
47/140
Air Transport Infrastructure
4.8/7
Hotel Rooms
54/140
Tourism Infrastructure
4.8/7
Tourism Openness
31/140
Cultural Infrastructure
2.2/7
Attitude  of  Population  Towards Foreign Visitors
111/140
Visa Requirements
29/140
Situated in Central America, Panama is a small country that features natural beauty and fascinating culture to attract visitors from different parts of the world. Presenting an incredible range of biodiversity, Panama, which means "abundance of fish, trees and butterflies" in an indigenous language, houses about 10,000 varieties of plants and more than 1,000 species of birds, offering a grand treat for nature lovers. Panama City, which is the capital of the nation, is the only major city in Latin America with a rainforest nearby.
Location
Located on the southern end of the Central American isthmus that connects North and South America, Panama is surrounded by the Caribbean in the north and the Pacific Ocean in the south, Costa Rica in the west and Colombia in the southeast. Lying between latitudes 7° and 10°N and longitudes 77° and 83°W, the Central American nation holds a strategic position as it enjoys complete control over the Panama Canal, connecting the Atlantic Ocean and the Caribbean Sea to the Pacific Ocean, until 2000.
People
With a total population of over 3.5 million, Panama is a nation of mixed ethnicity, wherein 70 percent people are mestizo, 14 percent West Indian, 10 percent white and 6 percent Amerindian. The Caribbean and Spanish lineages have a great influence on the culture, customs and language of Panama. The official language of Panama is Spanish, which is spoken by around 93 percent of the population, while English is used as a business language and largely spoken by the people of West Indian descent.
Events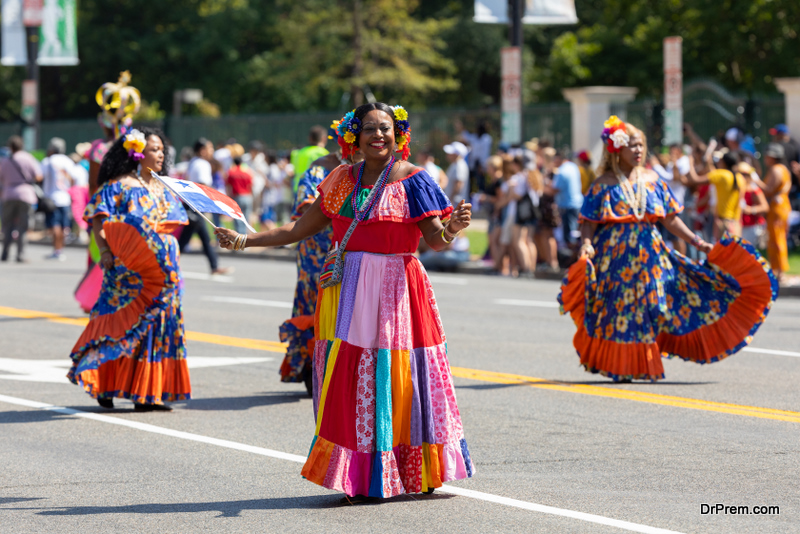 A number of events and festivals, which become a center of attraction among foreign travelers, take place in Panama through the year. Held in the month of March for four days before Ash Wednesday, Carnival is one of the biggest festivals in Panama that includes Caribbean flavor and hosts colorful parades, fireworks, and music and dance parties. However, the carnival is celebrated across the nation, but Panama City and Las Tablas are the hot spots where major carnival celebrations take place. People actively take part in different events and enjoy the festive time.
The Boquete Fair of Flowers and Coffee is another international event that takes place in the Chiriqui Highlands and is marked by competitive coffee tastings and stunning flower exhibitions. The Feria del Mar held in Playa El Ismito in the month of September is a four-day fair of the Sea that commemorates local fishing traditions and is very popular among the native people of the country.
Weather
Blessed with wonderful and pleasant tropical climate, which remain constant all round the year, Panama usually has two seasons rainy and dry. The average temperature in the capital city ranges between 24 °C and 30 °C, which provides perfect conditions for both domestic as well as foreign tourists. The rainy seasons range from May to December and despite of heavy rainfall, it is rare to find a day without the Sun. Summer season in Panama usually remains dry with trade winds blowing constantly across the nation. If compared to the Caribbean side, the temperature on the Pacific side of the isthmus is fairly lower and pleasant, attracting a large number of tourists.
Healthcare System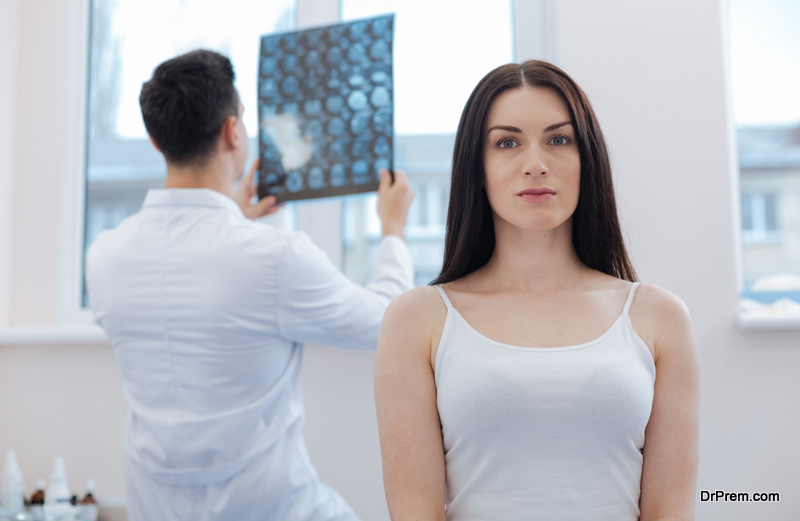 Both the private and public sector offer healthcare with foreign aid providing assistance to further develop the system. The healthcare system in Panama is composed of a network of hospitals, clinics, emergency and preventive services.
The Ministry of Health that provides key health-related facilities, including health education, check-ups and basic primary care to its citizens directs the healthcare, while the specialized and complicated procedures are provided through the medical facilities owned by private sector.
Quality of Healthcare
Featuring modern hospitals in metropolitan cities, Panama offers quality medical care to both domestic as well as foreign patients. Most of the surgeons and support staff have been trained abroad and are well versed with English, eliminating language barriers that medical tourists often face in developing and underdeveloped destinations.
Providing patients with customized and personalized care at reasonable or low price, Panama is fast becoming an ideal place to receive medical care. The promising growth of medical tourism has pushed them to seek international benchmark for their facilities, and two hospitals have received JCI accreditation.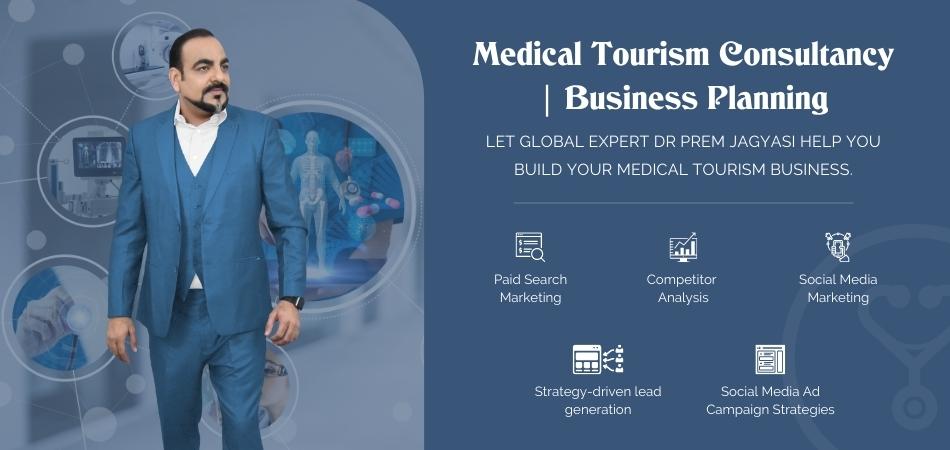 Medical Tourism in Panama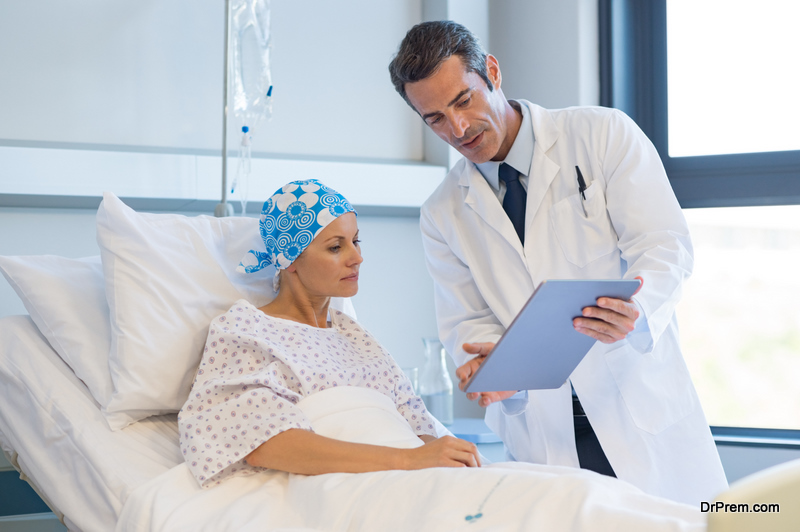 Panama is incredible for lovely vacations, but the government is looking forward to combining the medical sector with the tourism sector to generate additional income. Heavy medical tourism marketing of Panama as a tourist destination combined with high quality medical services has brought the Central American nation to the forefront as a key medical tourism destination.
Offering quality healthcare at a low price, Panama is growing as a one of the most prime medical tourism destinations in the region. Moreover, Panama's close proximity to the United States and other developed countries, where people have to pay heavily to avail medical services, makes it an attractive destination for medical tourists. The growth of foreign travelers seeking healthcare might be slow, but Panama is certainly making a name for itself as a notable vacation to seek healthcare.
Panama has poured in medical tourism investment in healthcare infrastructure, technology,  and accreditation. It has positioned itself as one of the best destinations in the world for retirement. Thus it has to have excellent hospitals to cater to the health of the elderly people who visit or live there.
Panama has a US dollar-based economy which makes it easy to compare rates and drawing patients who want the same standard as the developed countries but at a much cheaper rate. The costs of medical treatment in Panama are even less than those in Mexico, one of the foremost medical tourism destinations in the world and mentioned in our Medical Tourism Book.
Panama attracts medical tourists with dental surgery options
Treating your dental queries with personal attention and combining your tourism experience is what Panama offers. Moreover, what more would you like to experience rather than an excellent technology and right treatment to your problems.
One important factor included in the medical tourism industry is the in-country post treatment accommodations. One of the best treatment providing hotels are Perle Noire Bed and Breakfast.
This place is located in the heart of elCongrejo, which is considered the crab section of the city. It comprises of medical institutions surrounding the hotel. This makes the experience non-tedious and stress free.
Moreover, this location is calm and serene. In such an energetic and vibrant city, finding a place like Perle Noire is difficult and can be considered a haven. The active city does provide such a great facility to people looking for medical treatments with a soothing effect to the mind.
The disadvantage is that neither of the hotels or buildings is built with effect to keep out the continuous sound of the buzzing city.
Moreover, the city is hot and humid. Hence, looking for a cool and dry place to get the medical treatments done can be beneficial. It will help the healing fast and make the treatment successful. The calm and silent ambience can help heal both the body and soul. A rejuvenating experience at Perle Noire can be a memorable and a needed change in your life.
This place can be a perfect destination to heal you after the post-procedures of medical problems. The base camps can provide you the right healing solutions after you are done with the treatments. Consulting the doctors and the therapists at the Perle Noire can be explored.
It provides knowledge and resources that best suit your budget and are personalized along with the best solution to the problem. Since, every problem and every individual needs personal and customized attention, this is the motto of Perle Noire. Care should be taken to stay for some days after the medical procedure to get the health disorder healed completely.
Factors for Panama's success in medical tourism business
Linguistic and cultural similarity with North America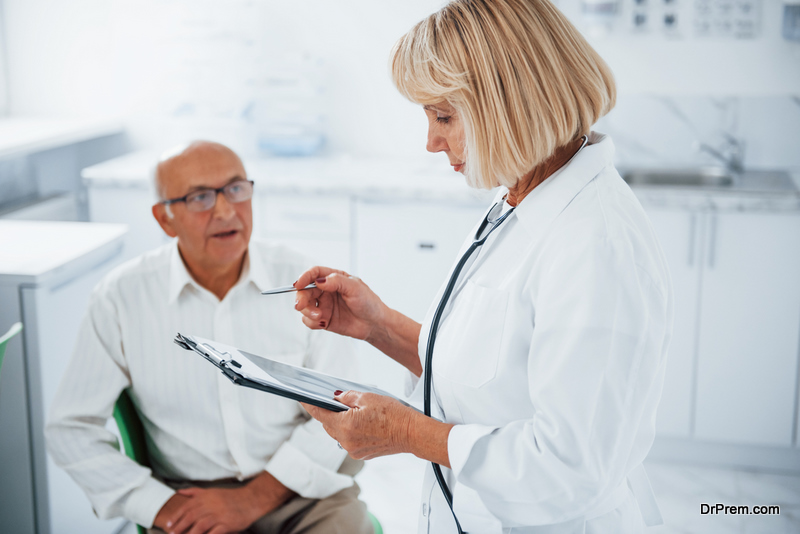 The culture of Panama is westernized and many people speak in English though Spanish is the main language. Due to the similarities of language, culture and economy, medical tourism facilitator companies find it easy to arrange medical trips for patients from the US and Canada.
Accredited hospitals and affiliations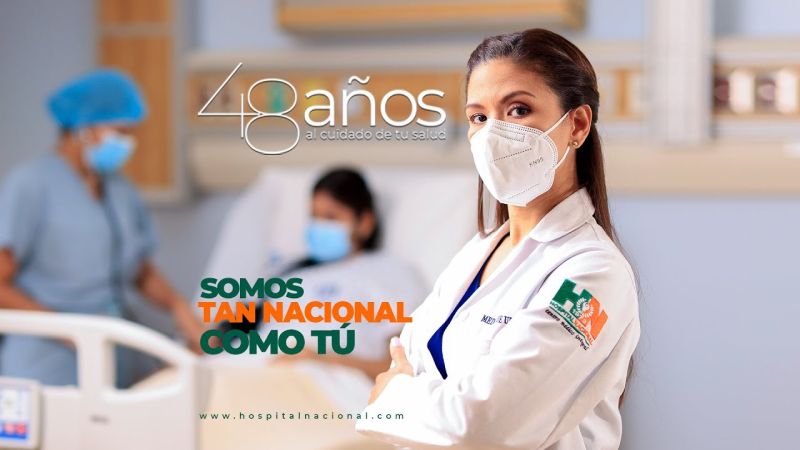 In our medical tourism destinations guide we have mentioned places which offer affordable treatment in accredited facilities. Panama is one of these countries as it strives to provide high quality treatments in quality environments. There are two JCI accredited hospitals here, Punta Pacifica Hospital and Hospital Nacional.
The Punta Pacifica hospital is affiliated to the John Hopkins Hospital in the US, and the Centro Medico Paitilla which has JCU accreditation is affiliated to the Cleveland Clinic in US. These hospitals maintain the same standard as the hospitals in the US while providing treatments at much lower rates, up to 80% less in some cases.
The Clinica Hospital San Fernando is affiliated with Tulane University, Miami Children's Hospital, and the Baptist Health International Miami. This is one of the largest hospitals in Panama, with 24 hour health services and high standard infrastructure.
The Stem Cell Institute, Panama has become a leading stem cell research center and provider. Medical tourists all over the world visit this center to receive experimental possibly life-saving treatments which are unavailable in US due to FDA regulations.
Ample medical tourism investment
The government of Panama is conscious of the revenue that is generated by medical tourism and continues to invest in the sector. Private hospitals also invest and upgrade their facilities. Hospital Nacional completed a renovation costing 25 million USD including state-of-the-art operating theater, robotic pharmacy and more.
The Centro Medico Paitilla invested in the latest imaging equipment and added private rooms.
Board certified physicians
The specialists in the hospitals are bilingual, certified from US board and run private clinics on the premises of the hospitals. Their diplomas issued by prestigious institutions such as Stanford, Harvard and Johns Hopkins etc are displayed which leads to trust in patients. Moreover, many physicians and healthcare professionals from the US come to Panama to establish partnerships with local hospitals and clinics.
Concierge services provided by medical tourism facilitator companies
Medical tour operators in Panama have discerned that foreign medical tourists are attracted when they are assured of end-end concierge services, including tickets, airport pick-up, standard accommodation, hospital visits, transfers, medical appointments and after-care.
Affordable, popular treatments in Panama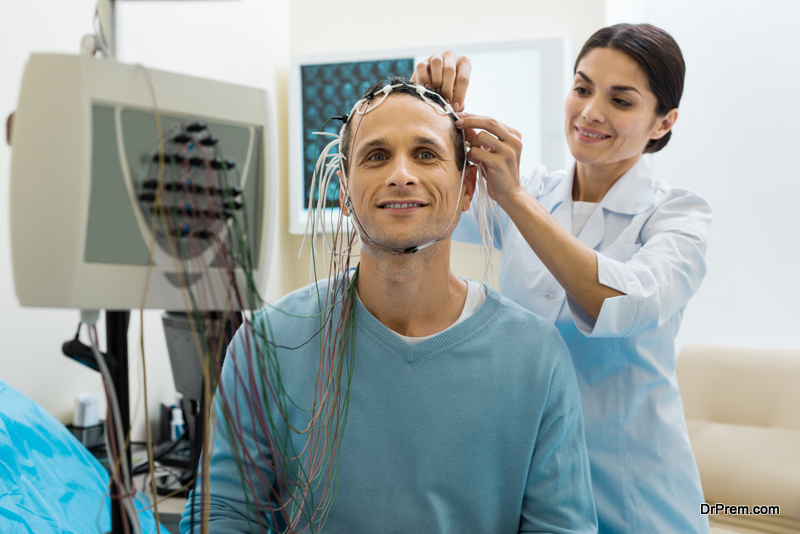 Like the other destinations mentioned in our Medical Tourism Destinations Guide, Panama strives to provide excellent healthcare. The small country is fast growing into one of the best providers for cosmetic surgery, eye surgeries and procedures such as LASIK, dental treatments, plastic surgery, joint replacement surgeries, cardiovascular treatments, orthopedic surgery, neurology, minimally invasive procedures, imaging and diagnostics, and innovative therapies such as Stem Cell Therapy.
The treatments and procedures cost about 40 to 90% less than in the US and other developed countries. Panama is an ambitious medical tourism destination unlike others as it focuses on upcoming ultra-modern treatments, apart from the usual cosmetic/plastic surgery, dental treatments etc.
Even though Panama has strong rivals in neighboring Brazil and Mexico, it has managed to draw medical tourists successfully due to high quality treatments provided at costs that are even lower than these countries. For example, laparoscopic gastric surgery costs around 3-6 thousand USD in Mexico, but in Panama it costs only around 2-3 thousand USD, which is 80-90% cheaper than the US.
Free medical insurance for medical tourists
To foster a sense of security in medical tourists, the government has introduced a scheme of insurance to all incoming patients. This insurance can be availed in the case of any emergency occurring within the first 30 days of stay.
Wellness tourism in Panama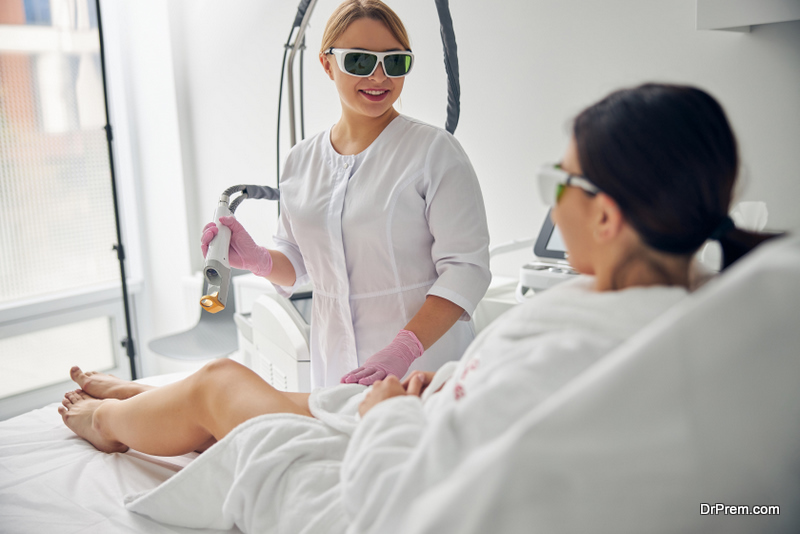 Panama is endowed with natural beauty and natural therapies such as thermal water therapy. The healing waters of the thermal springs located in Cerro Hornito, Santa Cruz (Pejeperro), Pozos in Catalina, Anton Valley and Pozo de AguasTermales, Caldera are popular with wellness tourists and medical tourists.
Panama has numerous quality spas offering a wide range of treatments and diet options. Most of the hotels catering to wellness tourists in Panama City offer affordable spa packages. Private high-end spas located in pristine natural surroundings offer luxurious options for rehabilitation, recovery and rejuvenation.
Panama is offering stiff competition in medical tourism to Brazil and Mexico with affordable treatments, latest equipment, accredited facilities and a US dollar based dynamic economy. It can become a leader in this industry in the MesoAmerica region, if it continues to deliver excellent health and wellness services.