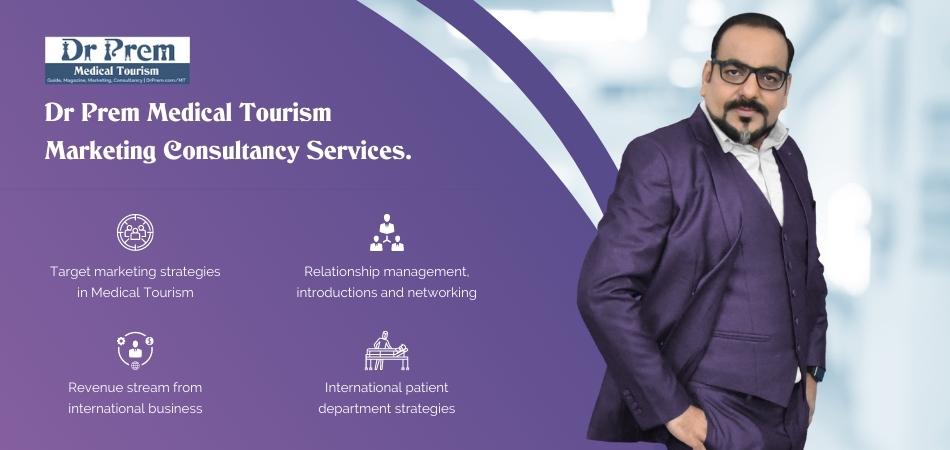 The Medical Tourism is a slowly developing industry in the Middle East North Africa (MENA) region and with the multitude of benefits this sector generates Morocco is beginning to jump on the bandwagon. Many of us are aware of Morocco being famous for its cultural and historical attractions, so the introduction of medical services was a new concept for their tourism industry.
There has been a surge of cosmetic surgery clinics opened up catering to those obsessed by aesthetic beauty around the region. The affordable rate of these surgeries coupled up with the beautiful vacation in Morocco is attracting patients from Europe and the Middle East region.
Since medical tourism is not a defined sector of the healthcare industry, emphasis has not been placed on international standards of quality and regulations. So the patients should be wary and conduct thorough research on the facilities they are receiving medical care from.  Morocco has conducted road shows inviting fresh foreign investments to boost the medical tourism market. Its growing spa and wellness tourism sector further adds to the destination attractiveness with its budget wellness centers drawing wellness travelers from all over the world.
In this guide you will read about:
Guide to Medical Tourism in Morocco – Facts, Trends, News, Services, Research, Business and Updates by Dr Prem
General

Language
Arabic, Tamazight
Time Zone
WET(UTC+0) summer WEST(UTC+1)
Dialing Code
+212
Electricity
220V-50Hz
Major Cities
Casablanca, Marrakech, Rabat, Fez
Currency
Moroccan dirham
Clothing
It is warm all year round, although temperatures differ

depending on where you stay. As Morocco is an Islamic

country, choose your clothes modestly.

Health Related

Mortality Rate
4.74 deaths/ 1,000 population
Life Expectancy
70.2M /74.4F
Patient: Physician Ratio
2000:1
Hospitals JCI accredited
0
Recommended    Vaccinations
Hepatitis A, Typhoid, Hepatitis B, Rabies, Diphtheriatetanus,

Measles, Varicella, Poliomyelitis, Yellow fever

Other Infections
Schistosomiasis, Lymphatic filariasis, Tick-borne relapsing

fever, West Nile virus, HIV
Tourism Related

Population
32,878,400
Reliability of Police Services
47/140
Global Competitiveness
4.60/7
Physician Density
98/140
Tourism Competitiveness
4.0/7
Hospital Beds
110/140
GDP/Capita
$5,537
Quality of Air Transport Infrastructure
52/140
Health and Hygiene
3.4/7
International  Air  Transport  Network
53/140
Safety and Security
4.5/7
Quality of Roads
70/140
Air Transport Infrastructure
3.1/7
Hotel Rooms
84/140
Tourism Infrastructure
3.8/7
Tourism Openness
27/140
Cultural Infrastructure
3.1/7
Attitude  of  Population  Towards Foreign Visitors
3/140
Visa Requirements
32/140
Characterized by different forms of beliefs, ranging from paganism to Judaism and Christianity to Islam, Morocco is an ethnically diverse country in Northern Africa, which boasts rich traditions and civilization, thanks to the successful incorporation of Berber, Jewish and Arabic intellectual heritage. Moreover, the social structure of the African nation is greatly influenced by the French, Spanish and Anglo-American lifestyles that separate it from other neighboring countries in the region.  Various art forms, including painting, sculpture, music, amateur theater and filmmaking, flourished in the country after independence. Moroccans are proud of their diverse legacy and cultural heritage, which also attract tourists from different parts of the world. Morocco's centuries-long interaction with the outside world has not only influenced its culture but also cuisine, which is considered as one of the most diversified cuisines in the world.
Location
Located in the in the extreme northwestern part of Africa, Morocco is one of the few countries that have both Atlantic and Mediterranean coastlines, other two are Spain and France. Lying between latitudes 27° and 36°N and longitudes 1° and 14°W, the North African nation is surrounded by Spain in the north, Algeria in the east and Western Sahara in the south. The topography of Morocco ranges from the Atlantic Ocean to the Sahara desert and mountainous areas to coastal plains, which offers diversified tourist locations to attract tourism across the nation. The capital of Morocco is Rabat and Casablanca is its largest city, both of them attract a large number of visitors.
People
A large part of the Moroccan population is a mix of Arab, Berber and Niger-Congo races, and among them Arab and Berber ethnic groups comprise about 99 percent of the total population in the country. While Berbers are the indigenous people, on the other, other groups like Arab, sub-Saharan African immigrants and Jews settled in the country during the colonial period. Moroccan people by nature are very friendly and hospitable, which is an essential element of Moroccan culture.
Events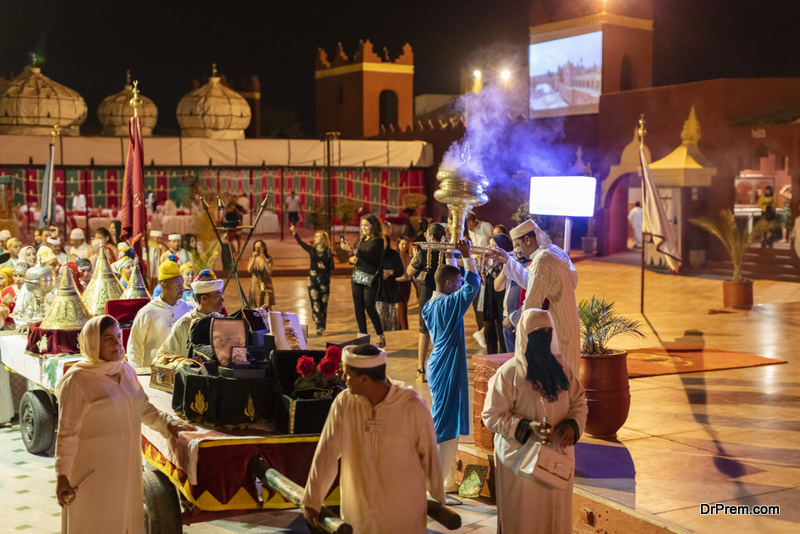 Morocco is an ethnically diversified country, which contributes to a number of festivals and events that take place in different parts of the nation throughout the year. Held in the month of February, Eid Al Adha or Eid El Khebir is one of the major festivals in Morocco, which is celebrated across the nation to honor the sacrifice of Abraham. During this festival, a commemoration feast is organized across the nation. Considered as an Islamic New Year, the FatihMouharam is another major festival that is celebrated in the month of March.
A number of art and music festivals, including the World Sacred Music Festival held annually in Fes and the Essaouira Gnawa and World Music Festival, also take place in the country during the summers that attract prominent musicians as well as music lovers from various parts of the world.
Weather
The climate of Morocco varies according to the season and region. The northern part of the nation is characterized by Mediterranean climate, which become extreme towards the interior regions of the country. The inland areas have more of a continental climate, which remain hot and dry throughout the year. The coastal plains are ideal for agriculture, which is the backbone of Morocco's economy.  The climate in the Atlas range between Mediterranean and Maritime, which provide perfect conditions for the growth of allow different species of oaks, moss carpets, junipers, Atlantic cedars and various other plants and forests. The temperature in the lowlands and on the valleys facing the Sahara becomes extremely dry and hot during the summers.
Healthcare System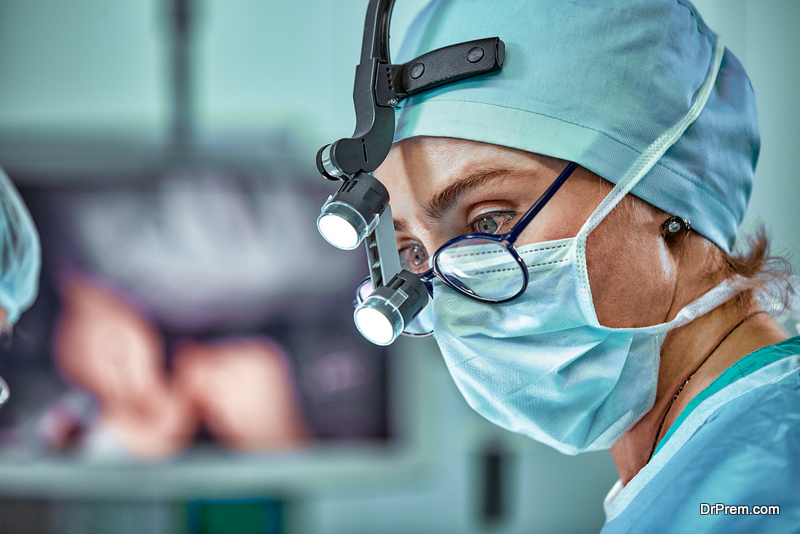 The healthcare system in Morocco consists of three sectors – public (which includes Ministry of Public Health and the Armed Forces Health Services), semi-public and private sector. The developments in the healthcare structure has led to a dramatic decrease in mortality rate and improved health of the majority of individuals.
The number of hospitals and clinics are rising to provide basic health services, including primary, preventive and special care, to common people. The healthcare system is on the rise in the country to offer highest quality of healthcare to the Moroccans.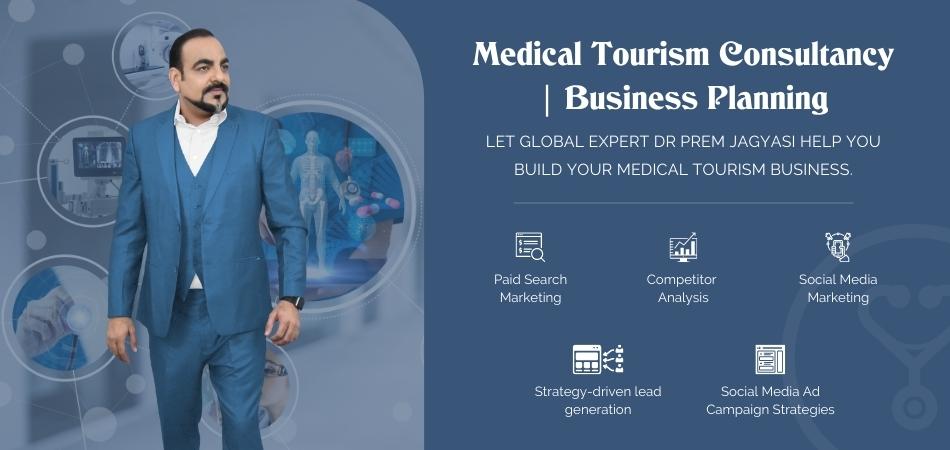 Quality of Healthcare
Like most other Northern African countries, the quality of healthcare in Morocco has certainly improved in the last decade; still there is a great scope for improvement in its healthcare system as well as services. Moreover, the handsome revenue generated through medical tourism has prompted the nation to improve medical facilities and attract more and more medical tourists from various parts of the world.
Medical Tourism in Morocco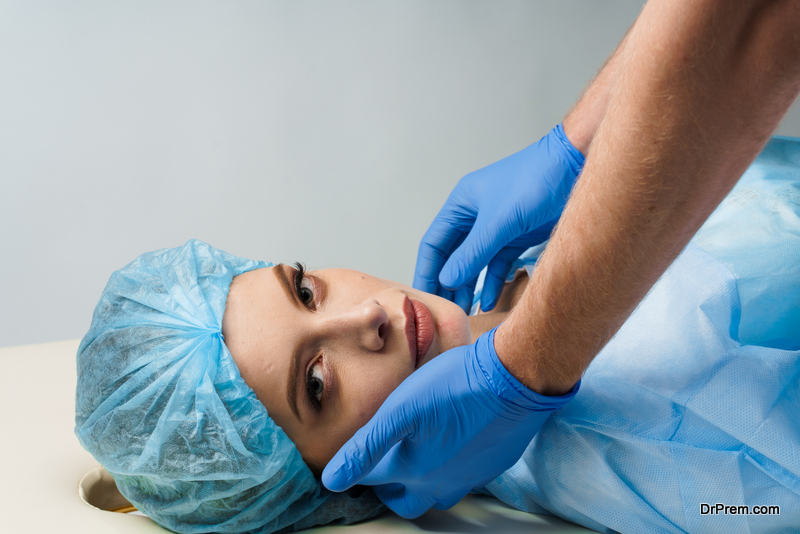 Morocco has long been known for its diverse culture, cuisine and tourist destinations, but the medical tourism is a new addition that is strengthening its roots though slowly in the country. In recent times, Morocco has seen a surge in cosmetic surgery clinics that are offering reasonable care for domestic as wells foreign patients.  The affordable rate of these surgeries coupled up with the beautiful vacation is attracting a number of patients from Europe and the Middle East to the African nation.
According to the Medical Tourism Index (MIT) 2017, Morocco ranked 31st overall in health and wellness tourism. There are approximately 360 private clinics and 12,000 doctors in private healthcare. In 2016, the government removed the stipulation that only doctors could own private healthcare clinics and allowed medical tourism investment from both Moroccan and foreign investors, from all professions.
Marrakech Healthcare City (MHCC), situated on the Southern part of Marrakech is supposed to become the top medical tourism spot in Morocco when it starts functioning. The facility would provide all-round care from clinical services, home to quaternary care, medical and hotel accomodation for recovery and rehabilitation, and family accomodation.
According to Statista, Morocco is the leading tourism destination in Africa. Though the numbers plummeted due to the pandemic, the country still received 6 million visitors in 2021. 46% of the arrivals in 2019 were Moroccan residents.
Adjusting to the Covid 19 pandemic, the estimated number of visitors to Morocco till 2025 is 13.55 million. Hopefully, a sizeable number would visit Morocco for healthcare and wellness.
Morocco awaits fresh investment in tourism in the Tourism Investment Road Show USA
The Moroccan Agency for Tourism Development (SMIT) in partnership with The National US- Arab Chamber of Commerce staged the Morocco Tourism Investment Road Show to the USA from 22nd– 31st January'18 in prime cities of the US.
Morocco is seeing brighter days in tourism as it stands as the most visited country in Africa attracting more than 10.3 million international tourists in 2016.  Tourism is the second major foreign revenue earner in the country.
The government in its efforts to diversify has come up with Vision 2020, a 10-year plan aimed at making tourism one of the key drivers of Morocco's economic, cultural and social growth.
Strategic location and economic stability – Key drivers of Moroccan Tourism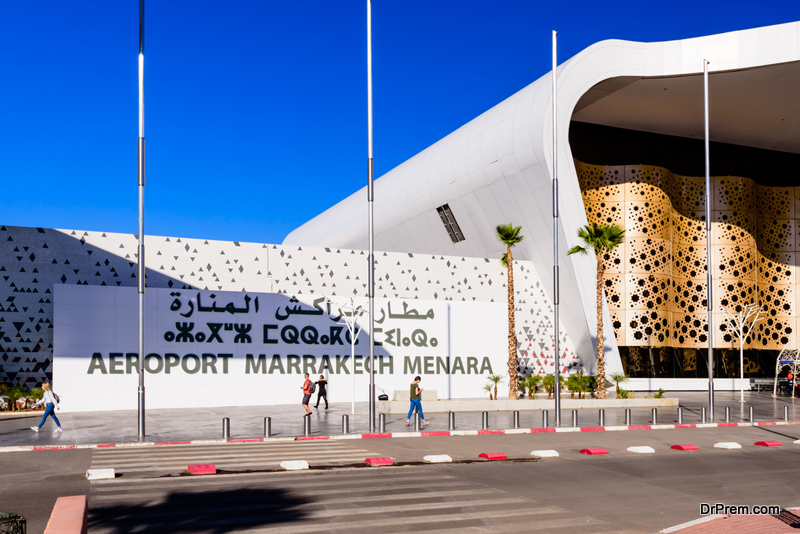 Morocco being strategically located has opened doors to the travelers of a number of countries. The country can be reached easily by a 3-hour flight from prime European capitals and a 7-hour flight from New York, Dubai or Moscow.
In spite of the global economic turmoil and challenges of Arab Spring, Morocco has displayed a strong macroeconomic stability maintaining a stable GDP rate since last five years. The country has been recognized as the top market reformer in the MENA region by the International Finance Corporation.
Maintaining fruit bearing ties:
A long standing friendship with the US is truly bearing fruits. Morocco has been the only African country to share a bilateral Free Trade Agreement with the US. Since the FTA with the US in 2006, Morocco has seen a 12% increase in American tourist visit since 2014 which shot to 23% from 2016 to 2017.
Moreover, an Association Agreement with the EU is also attractive enough for the key business leaders to invest in this fast-growing market. In view of the above scenario, this upcoming road show is very much relevant that would help in creating a strong platform to attract potential investors.
Salient features of the Road Show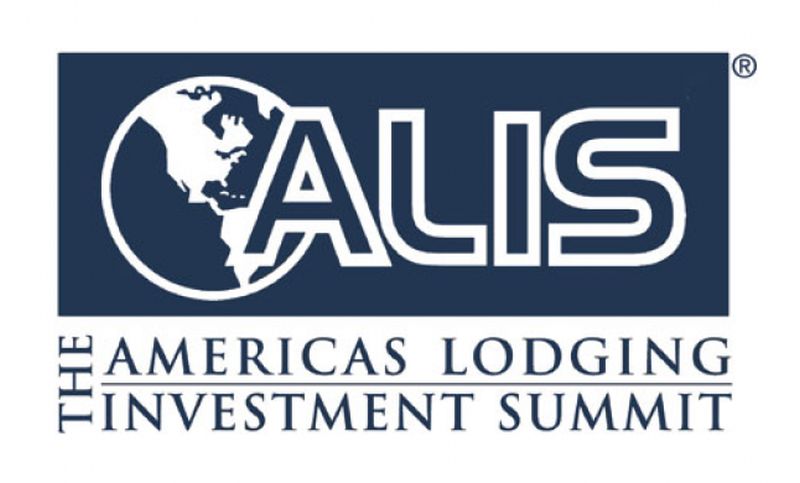 Image Source : ahla.com
The show which commenced on 22nd Jan in Los Angeles amidst high expectations regarding the outcome of scheduled events. From 22nd– 26th Jan, it hosted:
The Americas Lodging Investment Summit (ALIS) from 22nd-24th Jan'18.
Investment Briefing and B2B Matchmaking Session on 25th
Site visit meetings with potential investors on 26th Jan
In the second phase held in Washington DC on 29th January, an event was scheduled in cooperation with the Embassy of Morocco.
The last phase of the road show  conducted in New York City from 30th– 31st January will host Investment Briefing and B2B Matchmaking Session and Site visit meetings with potential investors.
Staging tourism investment road shows by the Moroccan government around the world is quite a regular affair which has been successful in attracting great investments. The upcoming one is expected to witness a greater participation from leading organizations eager to explore newer investment opportunities in Morocco tourism that is sure to fetch quick returns.
Fresh investments can enhance the potential of medical tourism in Morocco
Morocco needs medical tourism investment to upgrade healthcare facilities and get international accreditation. These are the key features of medical tourism business to attract foreign patients.
The Moroccan Institute of Strategic Intelligence (IMIS), a think-tank, releases a policy paper on the revival of the medical tourism business in Morocco. The paper suggested that the industry could be profitable for the country. Some of the strategic guidelines outlined in the paper recommended governmental support to build a nation wide branding strategy, as a medical tourism marketing exercise. The reputation of Morocco in tourism, the strategic location of the country, political stability and hospitality infrastructure could be highlighted.
The analysis suggested the formation of African alliance, developing partnerships, founding an office for medical tourism (nationally), developing regulatory frameworks, and upgrading the digital technology. It was also suggested that medical tourism marketing and smartphone apps should start targeting neighboring African countries first, as this would establish reliability.
A concentrated effort to develop the medical tourism business can help Morocco overcome the economy hit by the Covid-19 pandemic.
Cost comparison of popular medical treatments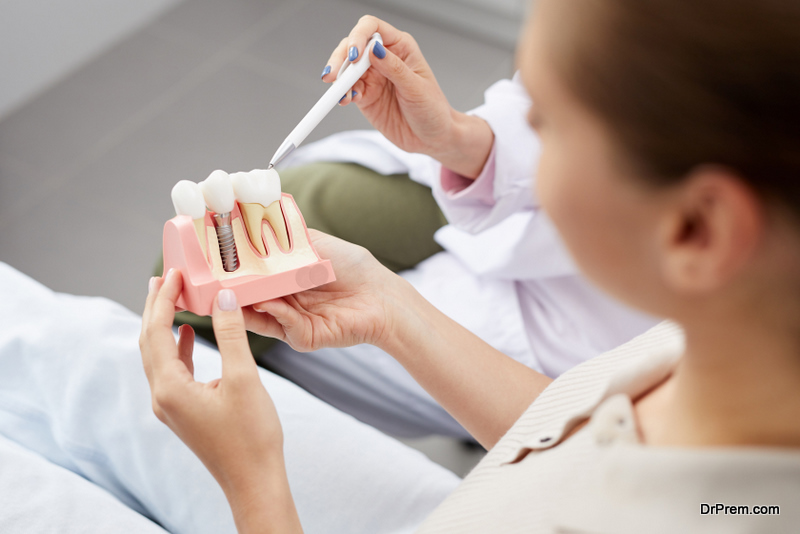 Popular medical procedures such as liposuction, breast lifting, ear and nose surgery etc. Dental implant is another popularly sought out treatment, especially by the elderly patients from Belgium and France. Hair transplant and fertility treatments procedures have seen a growing demand as well.
There are 0.7 doctors per 1000 people and 1.1 nursing personnel per 1000 people. Medical tourism facilitator companies arrange trips for patients to Morocco especially for cosmetic surgery and dental implants which can be  30% to 50% lower than prices in Western Europe or France. Morocco does not have value added tax which brings down the costs.
Out of the 1200 cosmetic surgeries performed each month, around 15% are performed on foreign patients according to surgeons.  Marrakech and Casablanca are the major dental tourism hotspots. Cost of dental implants here is approx $1,500 much less than the $3,300 in the US. A significant number of surgeons are trained abroad in western countries, which adds to the lure.
Top healthcare facilities in Morocco
Some of the noteworthy healthcare facilities in Morocco attend to thousands of medical tourists. The Anfa Fertility Center in Casablanca offers a wide variety of treatments and medical and other services such as airport transfer, Interpreter, SIM, TV, choice of meals. The hospital's high rate of success in fertility treatments, experienced physician and surgeons, and standard facilities has made Anfa fertility Center popular among patients.
The Clinique Internationale Marrakech, located in Marrakech, offers a variety of amenities for international tourists such as meal choices, airport transfer, SIM and more. Staffed by 250 healthcare personnel, including 50 doctors, the hospital is equipped with the latest equipment. There are 100 beds to accommodate patients with a few special suites with comfort sections. Resuscitators are available for adults and neonatal patients to relieve cardiac conditions.
Wellness tourism potential in Morocco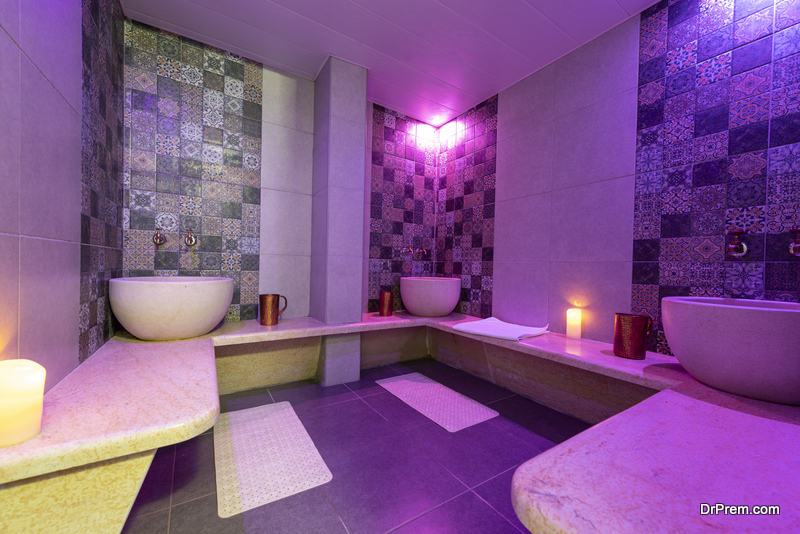 Morocco offers multitude experiences to its medical tourists and wellness tourists. It has recently developed its wellness sector through the numerous spas in the major cities of Marrakech and Casablanca. People who are trying to find relaxing and rejuvenating getaways with some pampering thrown in will like the spa tourism of Morocco.
The spas, hotels and resorts offer therapeutic treatments using materials such as ghassoul clay, herbal remedies and argan oil therapies which are indigenous to the country. The resorts and hotels make the experience memorable by showcasing Moroccan culture in the form of traditional dances, cuisine etc.
Due to the people being fluent in French and Arabic, enchanting landscapes, and luxurious stays, Morocco's wellness industry has grown considerably, along with Israel and UAE.
Experts predict Morocco to rival its neighbors in medical and wellness tourism in the next few years, if it upgrades medical services to the same level as its tourism services.