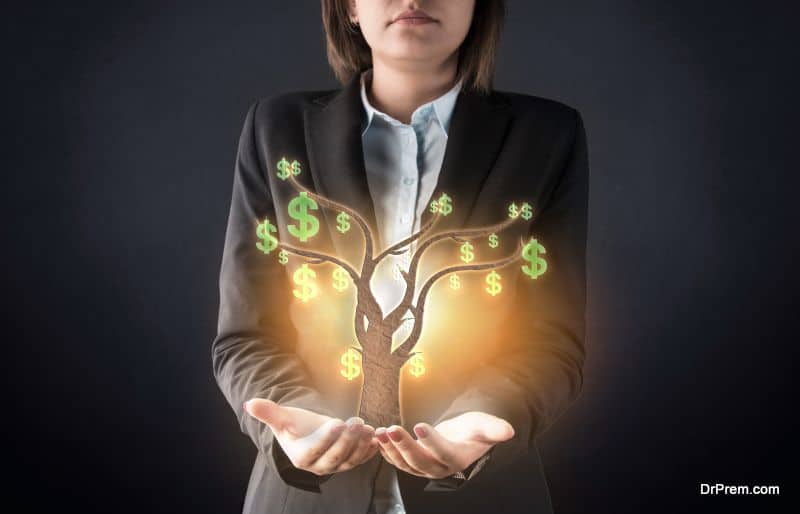 The Moroccan Agency for Tourism Development (SMIT) in partnership with The National US- Arab Chamber of Commerce will stage the Morocco Tourism Investment Road Show to the USA from 22nd– 31st January'18 in prime cities of the US.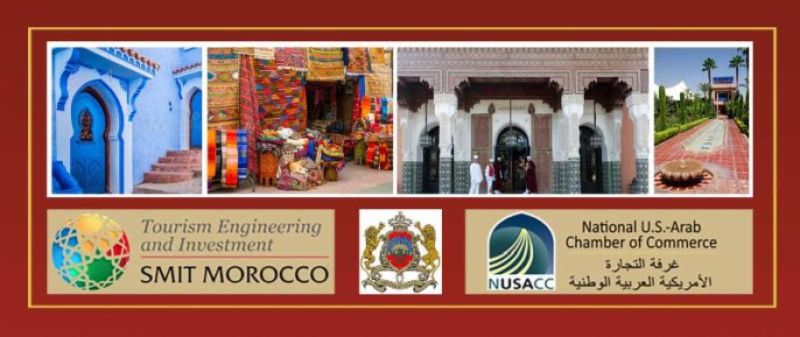 Image Source : i2.wp.com
Morocco is seeing brighter days in tourism as it stands as the most visited country in Africa attracting more than 10.3 million international tourists in 2016.  Tourism is the second major foreign revenue earner in the country.
The government in its efforts to diversify has come up with Vision 2020, a 10-year plan aimed at making tourism one of the key drivers of Morocco's economic, cultural and social growth.
Strategic location and economic stability – Key drivers of Moroccan Tourism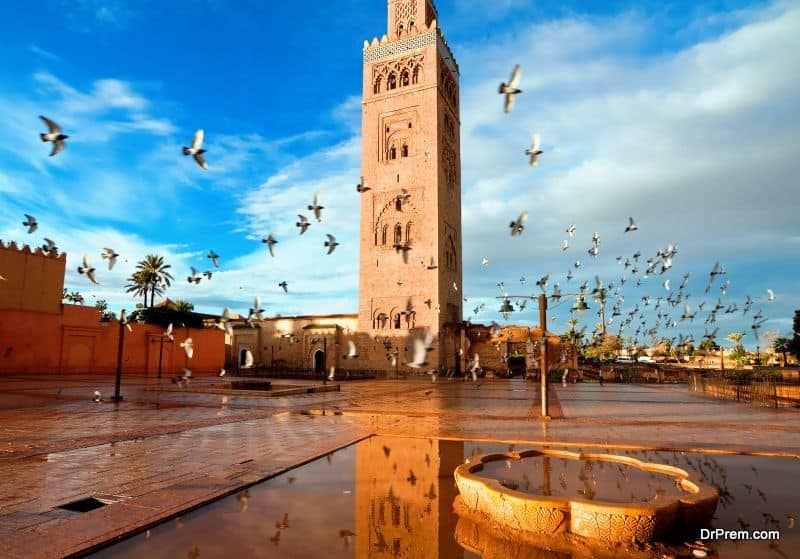 Morocco being strategically located has opened doors to the travelers of a number of countries. The country can be reached easily by a 3-hour flight from prime European capitals and a 7-hour flight from New York, Dubai or Moscow.
In spite of the global economic turmoil and challenges of Arab Spring, Morocco has displayed a strong macroeconomic stability maintaining a stable GDP rate since last five years. The country has been recognized as the top market reformer in the MENA region by the International Finance Corporation.
Maintaining fruit bearing ties: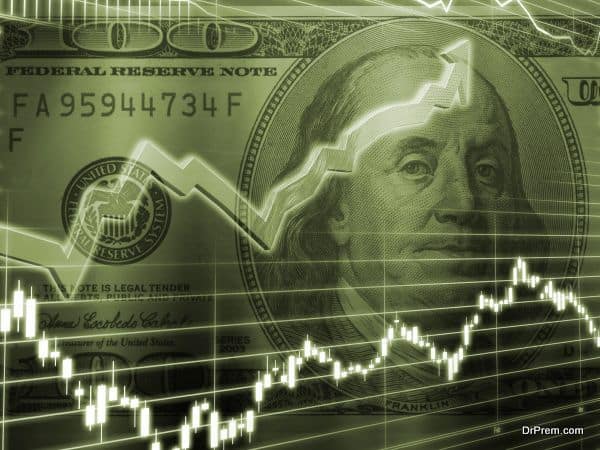 A long standing friendship with the US is truly bearing fruits. Morocco has been the only African country to share a bilateral Free Trade Agreement with the US. Since the FTA with the US in 2006, Morocco has seen a 12% increase in American tourist visit since 2014 which shot to 23% from 2016 to 2017.
Moreover, an Association Agreement with the EU is also attractive enough for the key business leaders to invest in this fast-growing market. In view of the above scenario, this upcoming road show is very much relevant that would help in creating a strong platform to attract potential investors.
Salient features of the Road Show: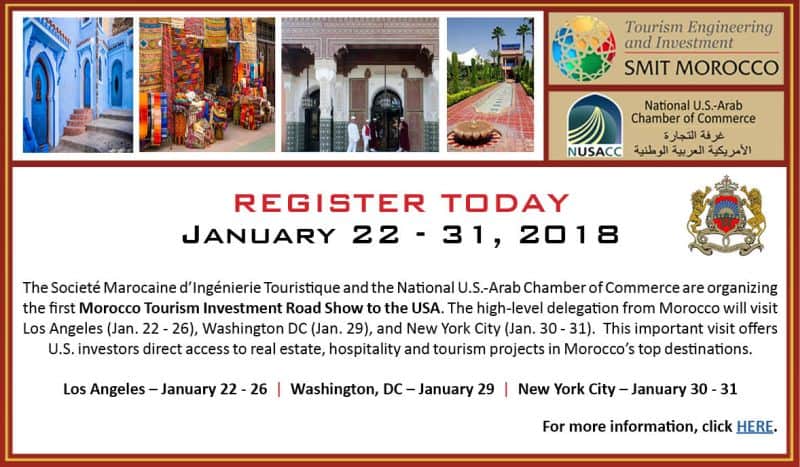 Image Source : nusacc.org
The show commences on 22nd Jan in Los Angeles amidst high expectations regarding the outcome of scheduled events. From 22nd– 26th Jan, it will host:
The Americas Lodging Investment Summit (ALIS) from 22nd-24th Jan'18.
Investment Briefing and B2B Matchmaking Session on 25th
Site visit meetings with potential investors on 26th Jan
In the second phase to be held in Washington DC on 29th January, an event is scheduled in cooperation with the Embassy of Morocco.
The last phase of the road show to be conducted in New York City from 30th– 31st January will host Investment Briefing and B2B Matchmaking Session and Site visit meetings with potential investors.
Staging tourism investment road shows by the Moroccan government around the world is quite a regular affair which has been successful in attracting great investments. The upcoming one is expected to witness a greater participation from leading organizations eager to explore newer investment opportunities in Morocco tourism that is sure to fetch quick returns.