Our stress filled lives today make it necessary for us to take a break whenever possible. One of the best ways to de-stress as well as rejuvenate the body and mind is to opt for a spa break. If you are looking out for one such luxury spa where you can enjoy a peaceful and mindful holiday without sacrificing the luxuries of life, take a look at these luxury spas which are considered the best in the world.
The Nam Hai
Located in Vietnam, this luxury hotel is a spa retreat that is popular among celebrities worldwide. A serene atmosphere is provided with eight relaxation bungalows that sit overlooking a large lagoon.
Guests can expect to get pampered in style while here, opting for the several customized relaxation ceremonies and rituals at the Reda Amalou designed wellness retreat. The spa also incorporates long forgotten but authentic Vietnamese experiences in its spa programs. Other activities one can indulge in at the hotel include cycling and fishing.
Karkloof Safari Spa
Located in South Africa, this award winning spa features over 17 treatment rooms that boast of stupendous views of the Karkloof Valley. Offering the perfect of a contemporary and colonial feel, the spa allows guests to book at least 11 hours of treatments every day for ultimate relaxation.
Some of the other amenities of the luxury spa include a Moroccan style rassoul, Kneipp therapy pools, floatation pool, manicure/pedicure lounge, open air Jacuzzis, steam rooms, saunas and a world class Reflections lounge. Apart from the myriad spa treatments, guests can expect to catch glimpses of varied wildlife around the spa, including giraffes, black and white rhinos, buffaloes, zebras and wildebeest.
T-Spa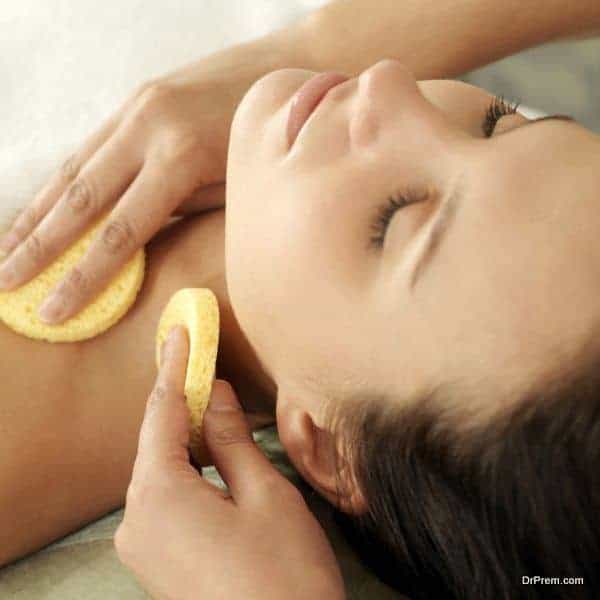 Deemed as the one of the most luxurious spas in Italy, this luxury spa has everything one will ever need for a relaxing spa break. The T-Spa comes with a total of five hydro massage areas along with an indoor infinity pool and an outdoor whirlpool tub. It also features a relaxation lounge offering panoramic views of Lake Como.
The treatments offered include Hammam treatments, holistic foot/leg massages using hot stones and pro-radiance facials. Those who prefer a little privacy can opt for the private T Spa Suite that comes with its own steam room, whirlpool tub and sauna.
Nihi Oka Spa
This surf turned lodge in Sumba Island, Bali has everything going for it for those looking for a relaxing holiday by the beach. The Nihi Oka Spa Safari features a private treatment pavilion atop a cliff that can only be reached by a hike across the coastline. The days are spent with skilled therapists offering different spa treatments based on organic beautifiers. Guests can then expect to get some entertainment in the form of hikes and horse rides on the beach below.
Vana Spa
Located in Dehradun, India, this award winning spa is located amidst lush gardens, forests and waterfalls. Following a minimalist and clean architectural design, the spa offers guests a range of holistic treatments to choose from.
These include several Ayurvedic treatments as well as several Tibetan healing techniques meted out by trained therapists. Treatments are provided using home prepared herbs and oils while the food offered is organic and seasonal.
AmillaFushi Wellness Retreat
This luxury spa features a Maldives meets Miami feel that is well imbibed in the Wellness Tree House Retreat. Guests who want to enjoy their spa break in utmost privacy will be delighted by the private rooms, cantilevered poos and personal spa rooms.
Treatments are offered by Bodyism personal trainers and include a daily program of wellness movements as well as several in house treatments like muscle melting massages and QMS collagen boosting facials.
Sometimes it pays to just take a break and head off to a spa for a relaxing holiday. These luxury spas are world renowned for their facilities and services, and need to feature on every spa lover's must visit list.