Spas are a wonderful escape from the busy and tiring schedules of the modern world and provide a number of health facilities to sit back and relax, recharge, reflex and beautify. Various health-promoting programs are being offered in good quality spas that enhance the life by relieving stress and tensions. It is here that we come across the healing power of touch.
This article particularly is useful in knowing the services offered in the spa and their benefits on our mental, physical and emotional health. We have added some popular spa destinations mentioned in our Wellness Destination Guide as well, so you can have an idea where to visit on your next vacation.
Spas provide ultimate relaxation to the body and mind. They calm down our stress and anxiety and the effect can be felt even after stepping out of the place. When one leaves the spa, he/she takes along with him peace and tranquility. Majority of people are in need of this mental peace and calmness, and this itself is the reason more and more people want to go to the spa and enjoy the array of services that are provided there.
The massage treatment offered at the spa helps to get a good sleep that most of us miss these days because of our burden of work.
In this guide you will read about:
Complete Guide to Wellness spas -What is it, Advantages, Types, Benefits, Treatments and Destinations
Introduction to wellness spas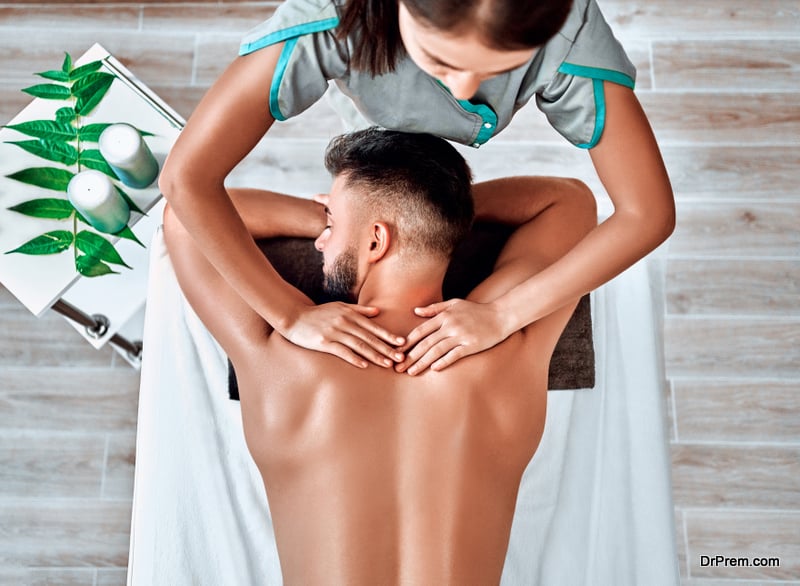 Professionals at the spa are fully trained and have detail information about the different techniques and applications of massage according to the need of the customers. You can even find some of the spas offering special training to their employees to make them aware as to how to treat the customer and the right way of massaging.
These professionals are fully aware and updated about the new techniques of massaging to keep their customers happy and satisfied in the spa destinations mentioned in our Wellness Destination Guide.
One of the most important benefits of visiting a spa is the enrichment in the beauty and physical appearance from the treatments. The treatments aim at improving the beauty and appearance, and even how to maintain it. Treatments like facials are effective in preventing acne and blemishes from occurring.
To improve the condition of skin the spa provides treatment options like Body Wraps that enhance the skin.
Another important benefit is that you can effectively lose weight by using some of the special services of the spa. Different methods are used to make the individual's body better, these include laser, light and wave treatments. For accomplishing this purpose, a spa needs to be fully equipped with latest modern machines and equipment in order to give their clients the best of their service.
Thus, visit to a spa will relieve your stress and provide you a better mind and body, which is much more beautiful than ever.
Understanding different types of spas and their benefits
During ancient times, thermal and mineral baths were the best place for social gatherings. It was such places where people used to meet their friends and was the best way to pass time while enhancing health and beauty. Nowadays, we do not have time for us and we do not even realize the importance of a healthy lifestyle and daily workouts. Activities like visiting spas, workouts, and yoga are popular with people who want to enhance their health and beauty. Globally, the spa market has been showing 9.9% annual growth from 2015-17 and is projected to touch $128 bn by 2020 according to the GWI report.
Spa tourism is a part of wellness tourism and millions of people are coming out of their comfort zone to get the benefits of various types of spas. Countries like India, Bulgaria, Egypt, and Malaysia offers quality spa tourism to people.
Relaxation spa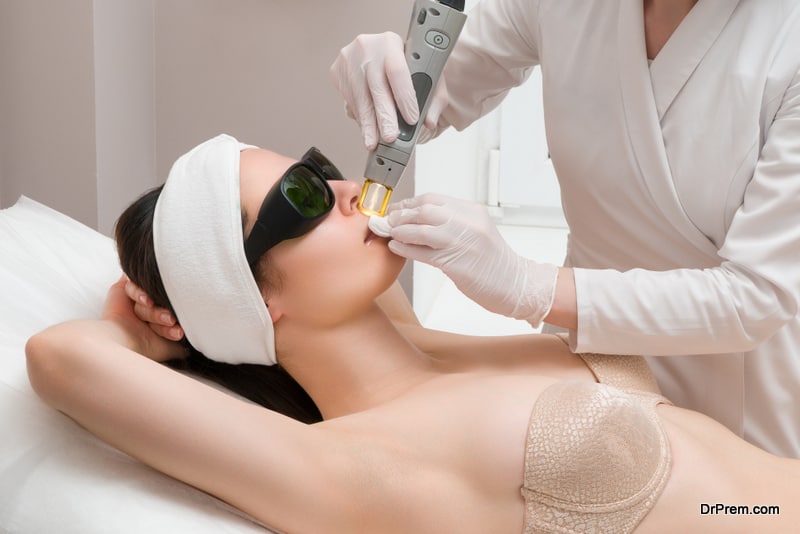 Spa tourism is an opportunity to get the benefits of therapeutic properties of mineral water and other therapies unique to a particular place or destination. Many spa resorts across the world offer quality and inexpensive holiday packages to their guests. One has to be very particular about the route to spa vacation before making the final choice. Among different types of spas, which one will be the most suitable for you? What are your special preferences?
Different types of spas – what you can expect from them?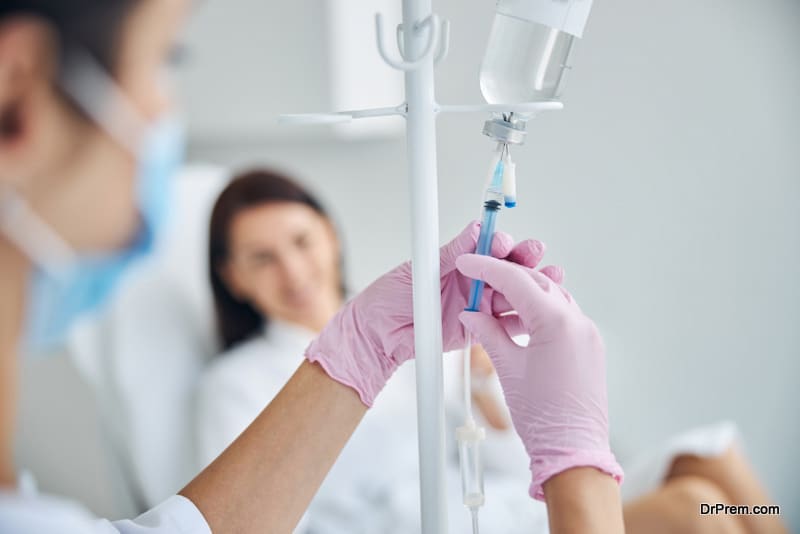 A spa break enables you to enhance your spiritual awareness, heal emotional distress, rid the body of toxins, improves blood circulation and gives a chance to body and mind to fully repair and relax from the daily stress.
The main idea behind spa tourism is to offer people the best opportunities for wellness enhancement through safe and effective treatments beyond beauty-enhancing cosmetic procedures.  It is interesting how shifting consumer tastes and preferences are driving the spa industry to branch out in different forms. Spas are becoming an integral part of the wellness hotel business now due to increasing demand.
Day Spa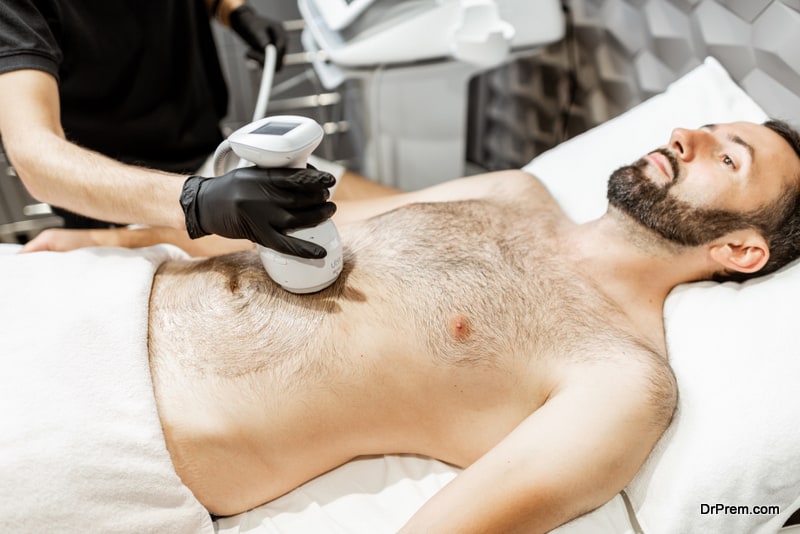 This type of spa offers a selected range of treatments as well as salon services. Such spas are best for people who do not need overnight or long-stay spa treatments. Nearly 80% of Spas are day-spas where you can get minimum facial treatments and massages. These are mostly low-cost chains that run with limited facilities.
Traditional day-spas offer something more and are equipped with more facilities. You can avail of a range of skin-rejuvenating treatments. They are spacious with changing rooms, steam rooms, saunas and 'tranquility room'. You are likely to be offered robes for changing, slippers, healthy beverages and snacks with dry fruit and nuts. These day spas are often tied up with beauty and hair salons in separate wings to maintain the calm and relaxing atmosphere. Wellness hotel business is now focusing on spas to boost wellness business.
Clients can book a specified time slot of the day for specific treatments. The main disadvantage of low-cost day spas is that it is often very crowded owing to high customer volume and customers may miss the perfect relaxing ambience. The quality and expertise of therapists and specialists may not be of higher standards as destination spas or medical spas. However, if the spa operators allow a specific number of visitors at a specific time, the crowding can be avoided.
Stay Spa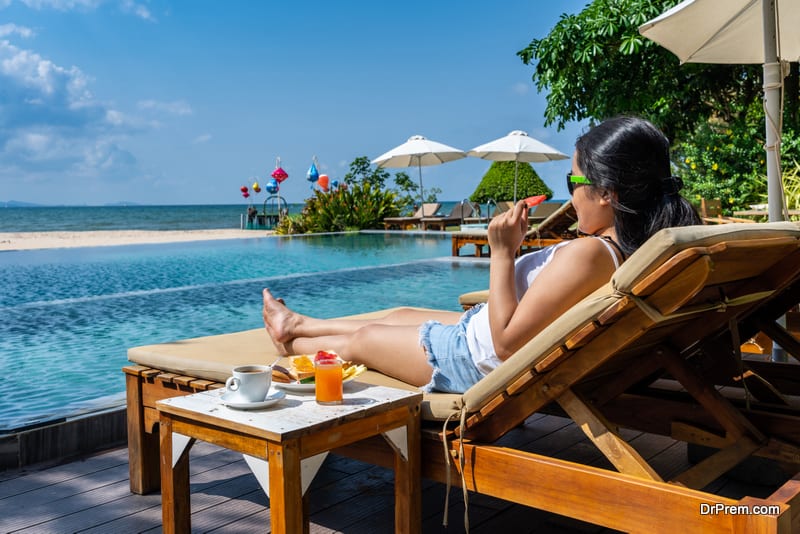 If the day-spa does not require an overnight stay, some stay spas offer overnight packages requiring 1-2-3 days. Usually, stay-spas offer regular packages but customers would not mind spending 1-2 nights in a tranquil health farm or resort for some relaxation.
Medical Spa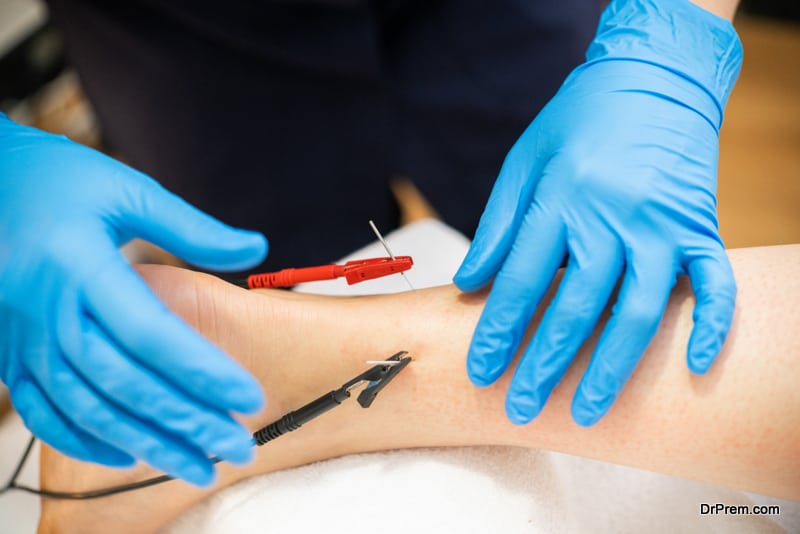 A medical spa is a combination of both relaxation spa and spa treatments as it involves the use of traditional medical approaches to spa. In this type of spa, qualified medical professionals supervise the proceedings. Medical spas offer medical and wellness care, which often depends on the severity of the ailment. Such facilities offer medicinal spa services and a wide range of treatments based on alternative medicine therapies. Medical spas include homeopathy, herbal therapies, acupuncture, biofeedback, aesthetic treatment and a range of other holistic therapies. Today's wellness tourism growth can be largely attributed to medical spa offerings.
Club Spa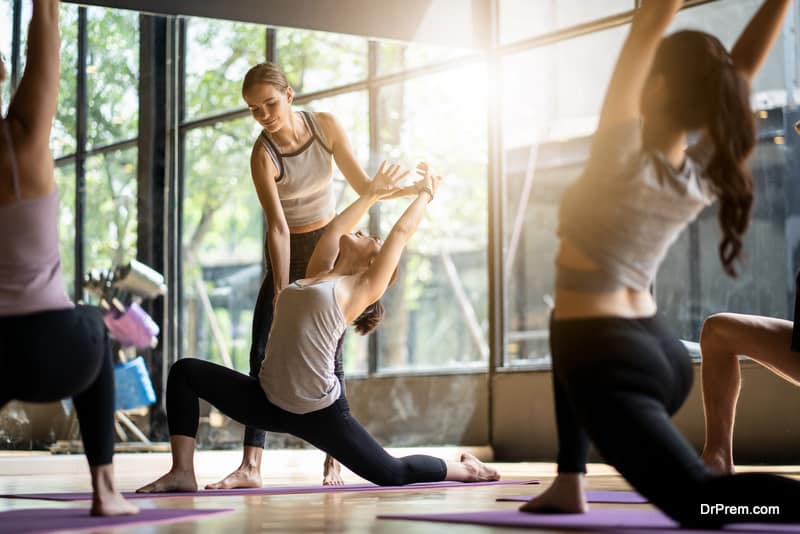 You will find this type of spa mainly in fitness clubs that run professionally-administered Spa services and wellness programs, almost daily to cater image-enhancing requirements of their clients. It is not a bad idea for a customer to get into some anti-aging treatments before or after the fitness sessions in the club. Instead of visiting a beauty salon separately, he/she can avail the service at the same venue or premises. Club Spas are mostly for registered members but some may not strictly adhere to this policy and welcome non-members as well.
Destination Spa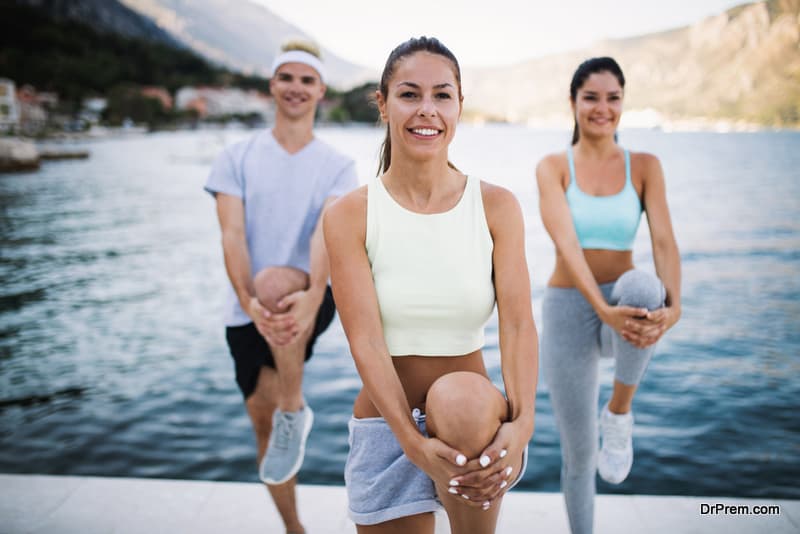 Destination spa focuses on helping the spa seekers to develop a healthy lifestyle through healthy spa treatments, wellness programs, fitness classes, and educational lectures. Most destination spas will require you to stay for a week to obtain the best benefits. They offer a complete program, which includes wellness education, healthy food, educational classes, fitness programs and seminars.
These are the most influential spas as they offer guests immersive wellness experiences. Since many customers fail to understand the offerings of destination spas, these spas are changing their labels to Spa Resort or Resort and Spa to enhance the search convenience. Not many customers will use 'destination spa' as the search word.
Resort Spa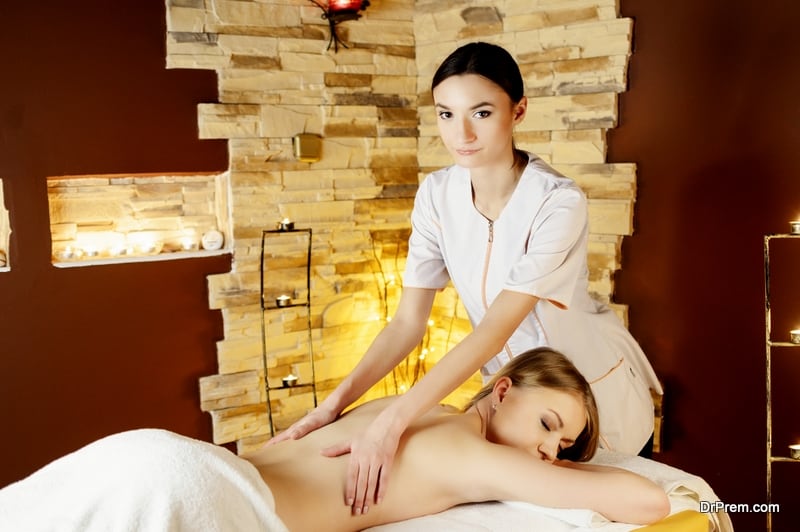 It is usually located within the facility and offers spa services under the guidance of medical professionals. Much larger than the day spas, the report spas offer overnight lodging and a range of spa services and other fitness activities depending the location of the resort. A few hotel spas also offer day spa facilities for the local clients.
Hot and cold mineral springs spa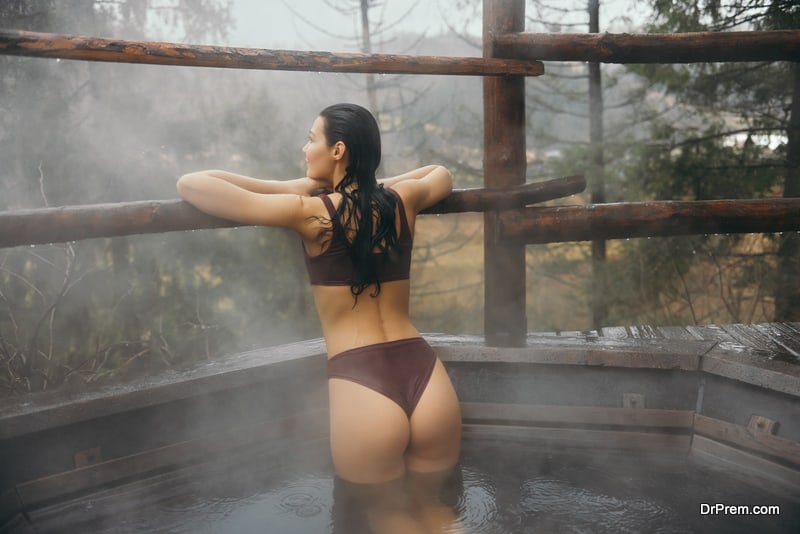 The hot and cold spa is considered as the main part of hydrotherapy. This type of spa has natural mineral on-site, thermal or seawater, which is used to perform various hydrating and rejuvenation water treatments. Mineral springs are highly effective to treat various types of physical and mental disorders and have given rise to the niche Thermal Spa tourism or Thermal Tourism.
Health Spa or Health Farm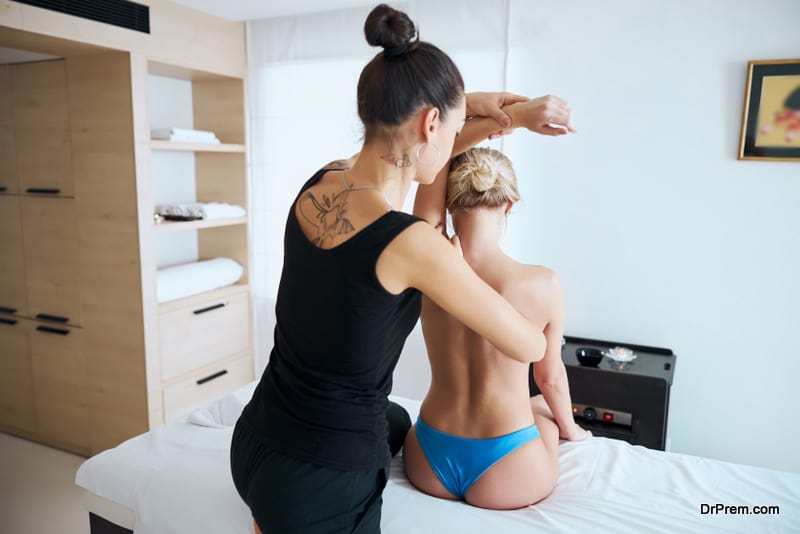 Though the basic concept is similar to destination spas or resort spas, different countries use different terminologies. Health Spa is commonly used in the US and South Africa while in the UK you will find health farms. The focus is on beauty, health and fitness in a tranquil setting. Maybe you can expect additional health-oriented packages like health cuisine and clinical check-ups.
Wellness Spa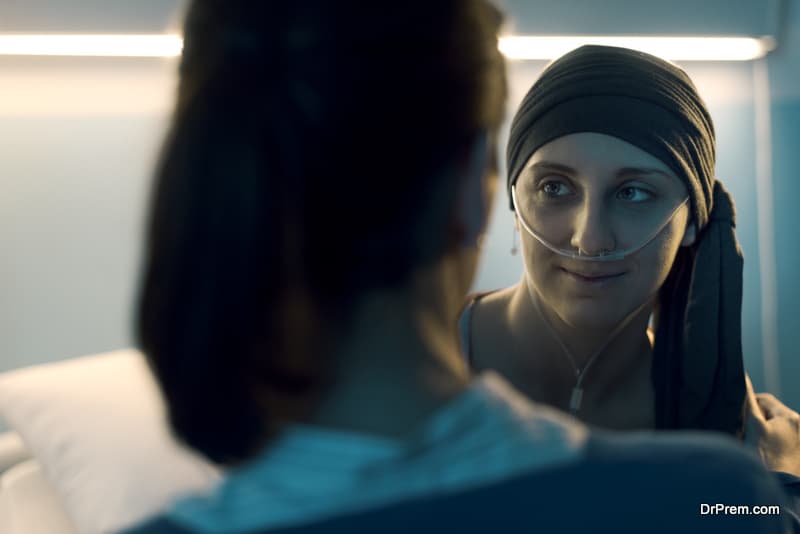 Like other types of spas, wellness spa also offers multiple health benefits to their clients. It especially highlights educating people about the importance of living a healthier lifestyle. It is effective in problems like diabetes, high blood pressure, cancer, arthritis, obesity, and stress.
Holistic Healing Spa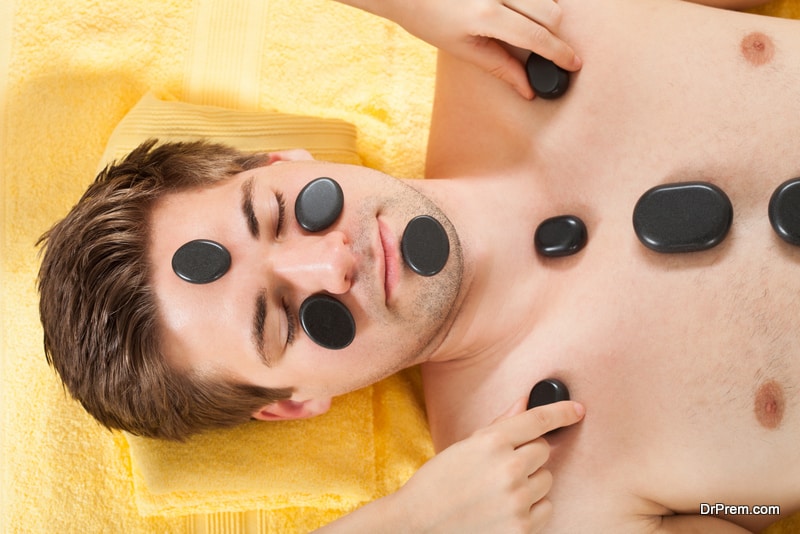 Wellness-conscious discerning consumers prefer this kind of spa where health and wellness are viewed with a holistic approach. It could be a mixed package of traditional beauty treatments and alternative modalities of health and wellness enhancement under professional guidance.
Pamper Spa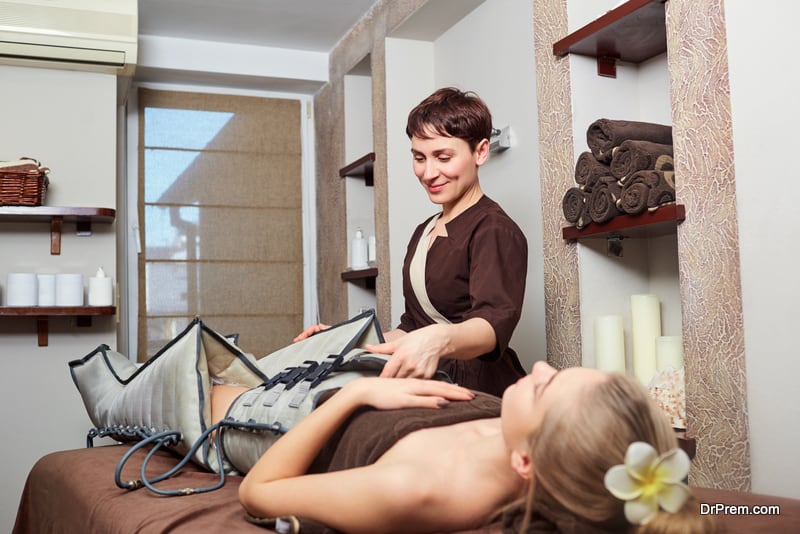 People visit these spas for sheer relaxation and pampering sans any wellness or fitness regime. A mix of pampering luxury beauty treatments and a little bit of fun and decadence is all that customers look for here. A wellness resort in world you visit will have plenty of therapies to pamper you and make you feel relaxed.
Cruise ship spa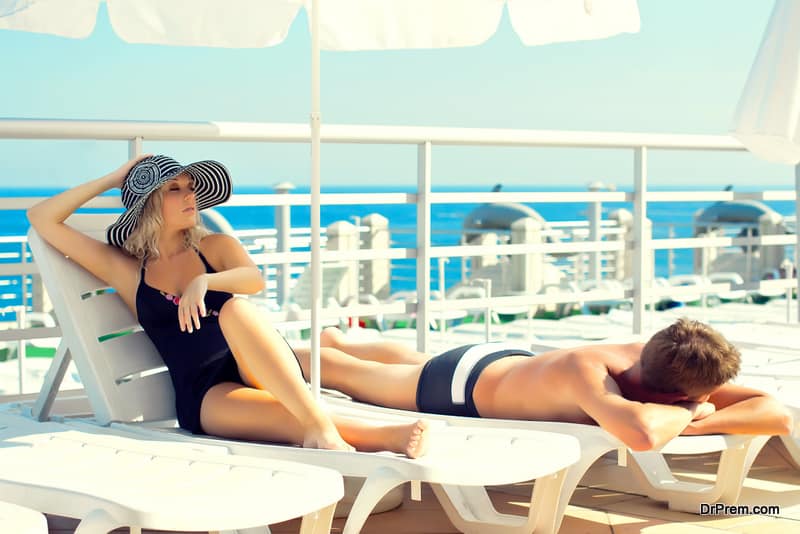 They are located on cruises. These are known for their scenic beauty and lovely sea bound locations. One can enjoy a cruise holiday along with the spa treatments. Enjoy the most luxurious spas in the midst of the sea. Lovely food, ambience and the best treatments wait for you at these cruise ship spas.
A spa benefits people in the following ways:
Understanding the benefits of spa treatments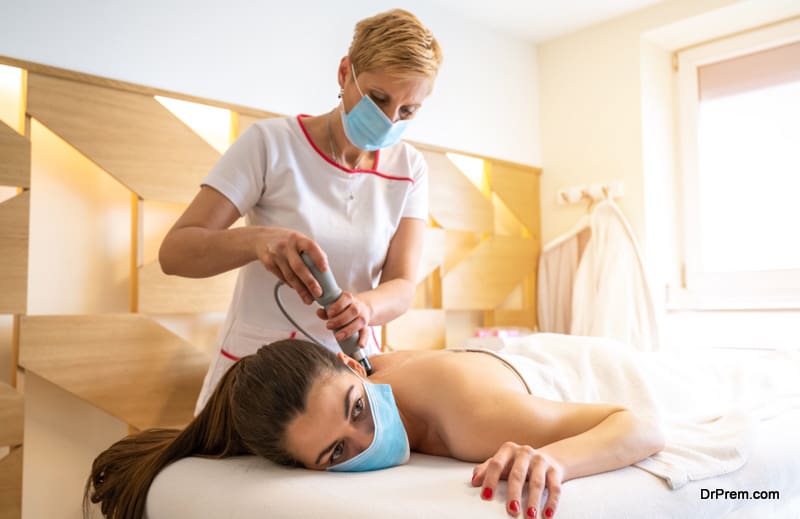 Spa is one of the most effective body treatments, which helps you relax your body, mind and soul. It gives you inner satisfaction and complete body and mind peace. It not only circulates your blood flow but also removes backache and body pain. It is also very useful for stress reduction and various joint and muscles pains. Doctors prescribe regular spa treatments and massages for body ache and neck ache.
Stress Reduction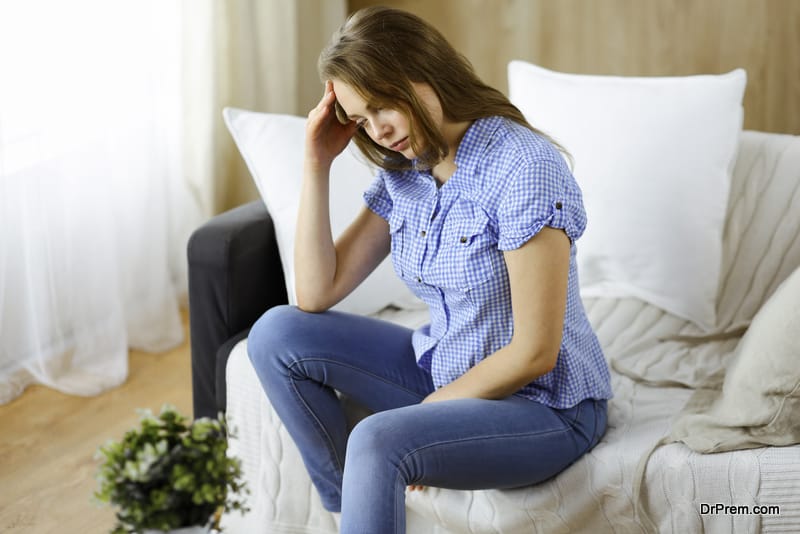 Stress is becoming a very normal thing these days, as human mind gains bundle of stress every day. However, if you do not pay attention to stress reduction, than it may result in mild depression, which is not good for human body, very often. Spa is not less than a medicine, which helps in reducing stress and helps maintain balance between the mind and the body.
Today every second or third person is suffering from a lot of stress and spa is one of the only natural solutions to live a stress free and happy life. Any wellness resort in world you plan to visit would have various stress reduction spa therapies.
Beauty benefits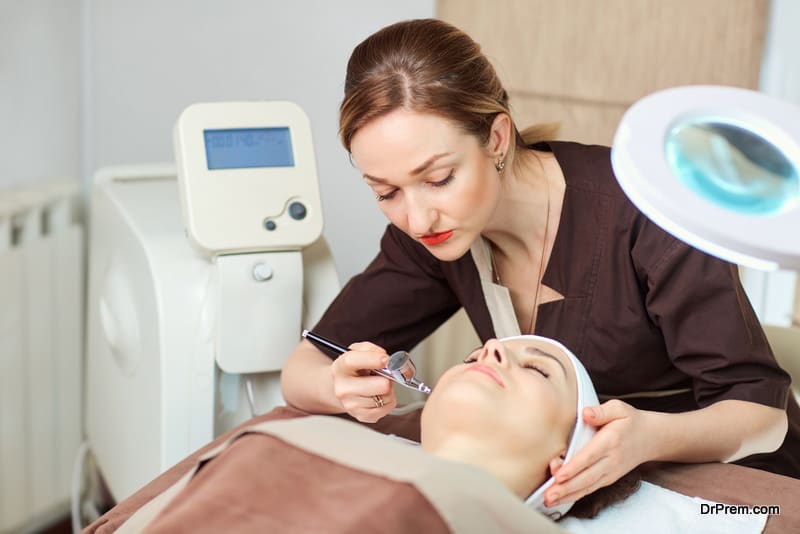 These days, pimples, blemishes, obesity, and bulges are not only limited to youngsters as it is also affecting people of all ages. Unhealthy lifestyle is the main reason behind these problems and regular spa visit can help us to get rid of these problems. It can be effective in losing few inches, regain a healthy shape, and enhance our overall personality and beauty.
In near future, we can expect more interesting variations in objective-oriented digital-detox spas, silent spas, rehab spas,etc. with smart integration of specific wellness targets and pampering treatments. These ideas should be considered in the process of wellness hotel planning.
Health benefits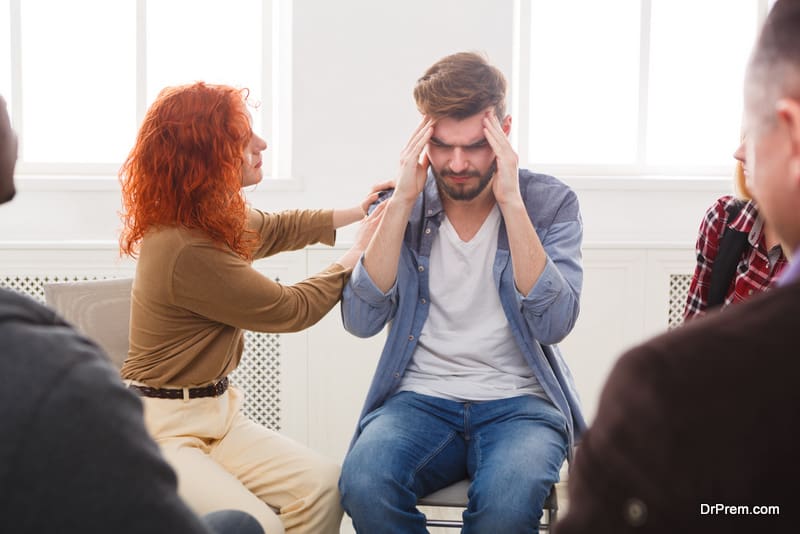 In this busy world, we do not have time to relax and enhance our health. Spa is a best way that can help us to feel relax and enhance our health and beauty. It has the ability to cure various physical and mental problems, such as high blood pressure, energy blockage, skin diseases, and various other related problems.
Beyond Beauty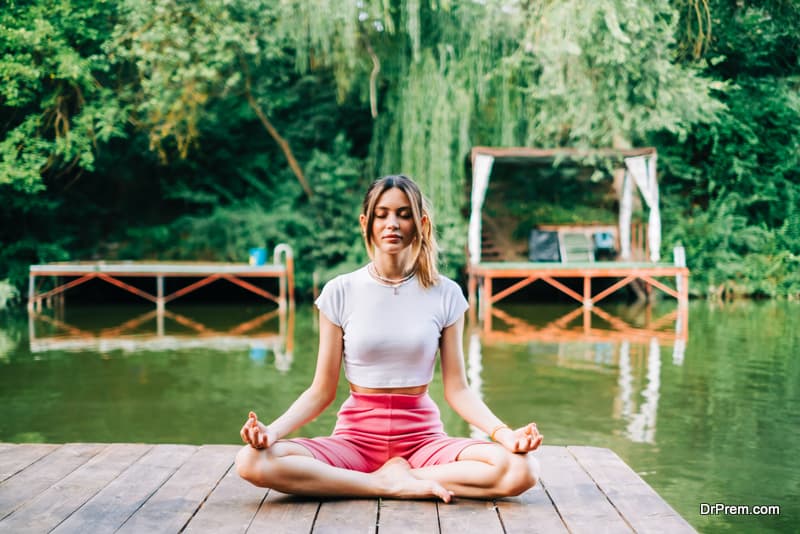 Many people believe that taking spa is just a waste of time and money, as it does not make you look beautiful. It is a reality check for them, as spa open your skin pores, formulates blood circulation, and distributes oxygen and proper nutrition, which automatically makes you look younger, fresher, and healthier. It is not always about beauty sometimes it is also about your health. Massage is also equally important. It is very useful for cervical pain, arthritis etc.
Spa treatments are not only useful for body but it also makes you stronger mentally as well as physically. Meditation, which is most important part of spa treatments, unblocks your mind and makes you feel free and fresh. It enhances your mental power, makes your mind sharper, and relieves you from unwanted stress.
Having a spa break is must, as it improves your mental wellbeing and body as well. There is nothing wrong in relaxing your body and setting your mind free from useless problems and worries. Far from the world outside, it takes you to the place where you will feel the maximum mental peace. Moreover, it maintains a connection of body mind and soul, which results in better understanding of other things.
There is no medicine and product for mental peace and inner satisfaction. Spa and massage is the only way to ensure mental peace with proper health.
A Wellness Spa Resort That Provides Sanctuary beyond Happiness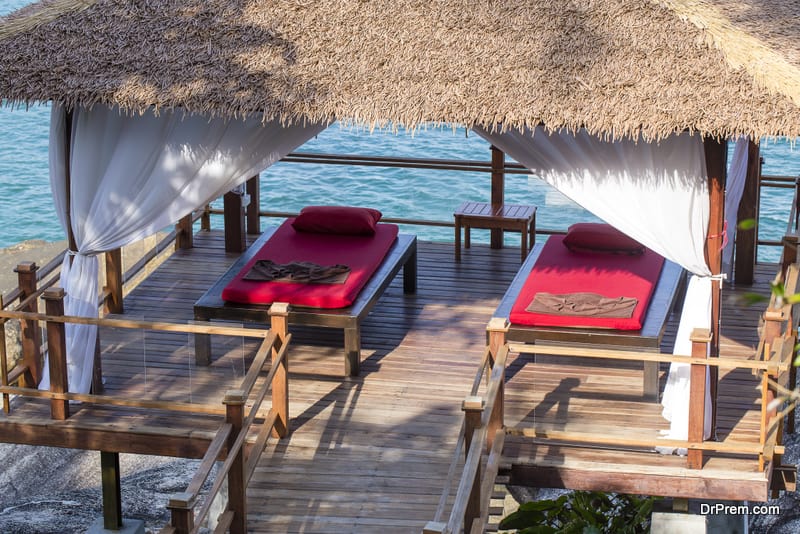 With beautiful tropical magnificence consistently mixing with social spectacle, Malaysia has a considerable measure to offer too many voyagers going to it every year. Plan a visit to Petronas Twin Towers in Kuala Lumpur or trek the aged rainforest overflowing with colorful widely varied vegetation, Malaysia is certain to ruin explorers for decision. Voyagers who have an inclination for a shore occasion likewise have a combination of choices to browse as the nation is spotted with immaculate sunny shores and isolated islands. Consequently, be captivated by the cosmopolitan appeal of Penang or enchanted by the riotous lifestyle of Perhentians, decisions are in abundance in this tropical heaven.
Malaysia, which pulls in excess of 25 million guests every year, is the ninth most gone by spot on the planet. Nonetheless, voyagers going to the nation are never in scrape when it comes to discovering a fitting settlement as Malaysia gloats a decently created accommodation industry. Actually, large portions of these resorts end up in the arrangement of best resorts on the planet. Accordingly, whether an explorer is searching for a family relaxed or sentimental break, the decisions are boundless in the nation. The wellness resort programs in Malaysia are much appreciated and draws people repeatedly to the country.
Despite the fact that all resorts take off high in solace and extravagance, best resorts in Malaysia are generally placed inside the land domains of Kuala Lumpur, the capital of the nation. These resorts are characterized by their disconnected area, substantial region and consideration of spa projects in their arrangement of conveniences.
They additionally embody structural accomplishment with their mind boggling landmarks and milestones that frequently tunnel motivation from antiquated structures and legacies. These resorts open their entryways for the individuals who are in mission of a comprehensive occasion encounter that is ruled by wellbeing motivation.
Set in pure characteristic surroundings, any health spa resort offers clearing perspectives of verdant greenery and a reach of spa medicines. These resorts frequently join the best of European spa skill with famous Asian friendliness to present a wholesome spa experience to observing client bases who wish to leave on a voyage towards wellbeing.
Overall prepared spa personals convey tailor-made and individualized treatments and projects that incorporate Stress Relief, Body Sculpt, Wellness Getaway, Fit forever, Beauty Essence, Body Pamper, Total Beauty, Couple Retreat, Body Cleansing, Pre Natal Therapy, Post Natal Remedy and an assembly of different medicines.
In this manner, fly out to the tropical heaven of Malaysia and let this occasion be about wellbeing and joy. The captivating scene of Malaysia and its extravagance resorts will most likely manufacture a deep rooted bond with you and sweet talk you to visit them over and over.
Bring luxury to wellness with these stunning spa retreats from Asia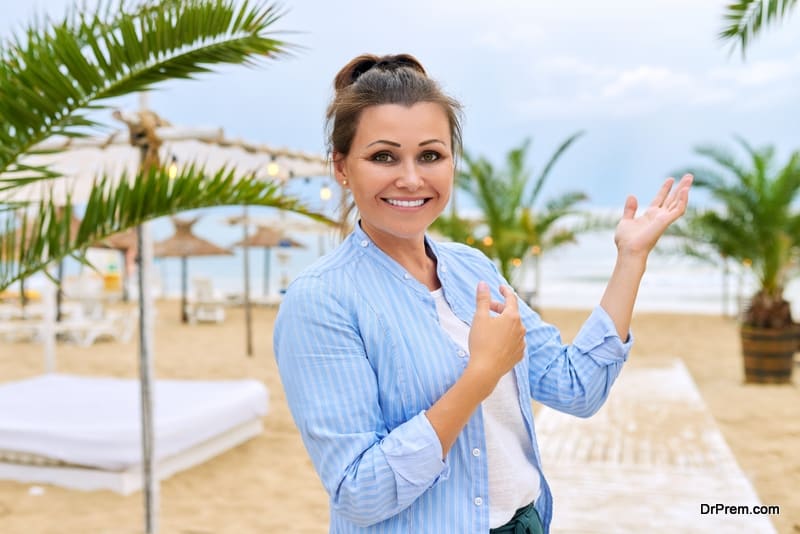 Asia is home to several luxury spa retreats that promise visitors a memorable wellness vacation. However, only a few of these retreats actually deliver on this promise. Here are 7 such spa retreats in the continent that are clearly considered the best in what they do. You will find these destinations in our Wellness Tourism Guide as well.
Kamalaya KohSamui Wellness Sanctuary and Holistic Spa Resort, Thailand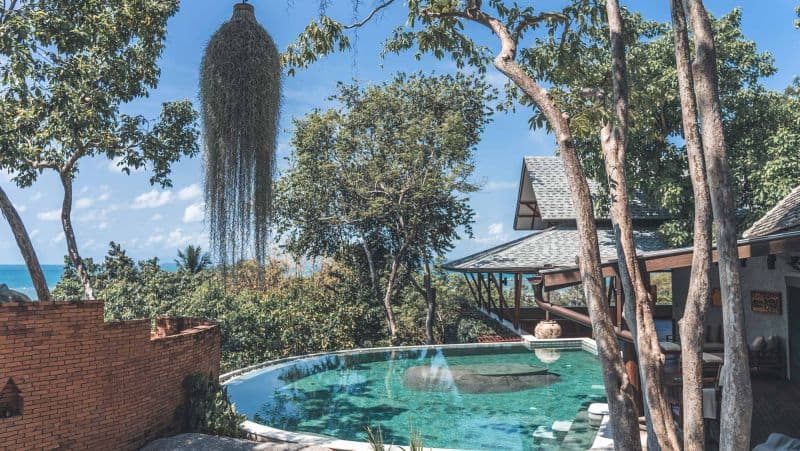 Image Source : kamalaya.com
This award winning luxury spa retreat is world renowned for its exemplary wellness programs that would help you enjoy an enriching holiday. Tailored to suit individual needs and constraints, these wellness resort programs incorporate an appropriate blend of yoga, meditation, weight control, detox, fitness and stress reduction techniques for a wholesome wellness experience. Expect to be pampered by a wide range of healing and holistic therapies as well which would aim to free unfold your human spirit and help it grow.
Siddhartha Ocean Front Resort & Spa, Bali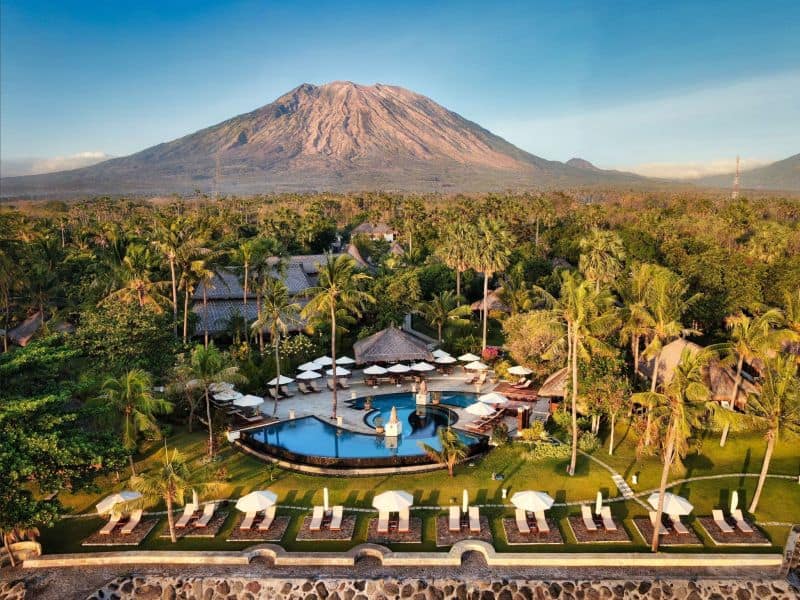 Image Source : cdn.siddhartha-bali.com
Built in 2009, this luxury spa retreat in Bali is located on the island's northeastern coast. Infusing a perfect amalgamation of western design with Balinese traditions, the resort offers visitors specialized spa treatments and therapies to unwind the body and mind. Don't miss out on the chance to embark on a diving excursion around the island. Prefer to stay above the water? Then opt for rafting excursion around the picturesque island.
Shreyas, India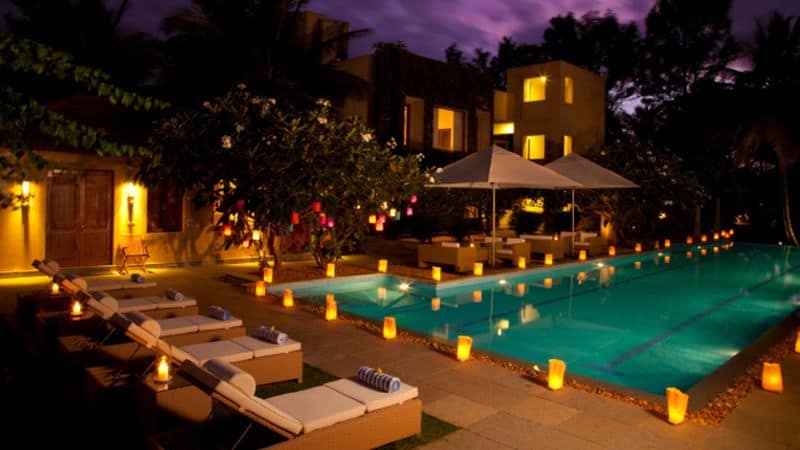 Image Source : shreyasretreat.com
Located in a lush 25 acre site, this luxury retreat in Bangalore, India aims to promote all round excellence via an eclectic mix of fine living and spiritual recognition. Set amidst serene and tranquil settings, the retreat focuses on imparting a range of fantastic yoga classes for visitors that would help the common man recharge his body, mind and soul in total privacy. The wellness resort services in Shreyas enable visitors to have a relaxing and enlivening experience.
The Chateau Spa & Organic Wellness Resort, Malaysia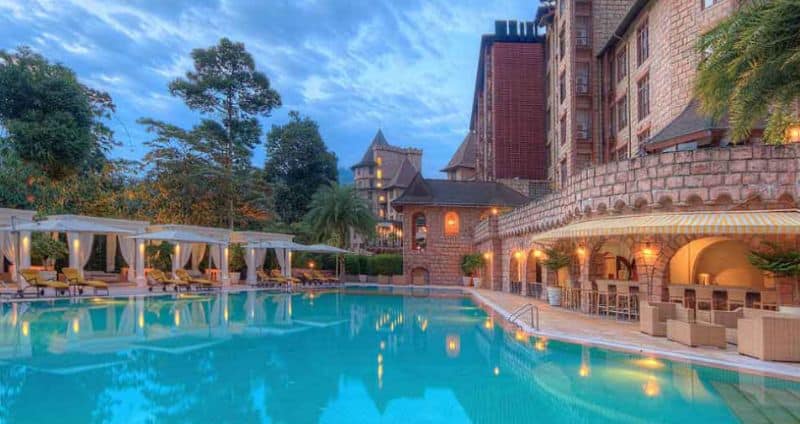 Image Source : thechateau.com.my
Deemed to be the first ever organic destination luxury spa resort in the world, the Chateau Spa & Organic Wellness Resort is located in a century old tropical rainforest on the Berjaya Hills. Offering stunning views of the surroundings from a tranquil setting, the Chateau helps you create your own personalized wellness plans which would incorporate delicious (and healthy) organic meals and a range of stress reduction and weight control therapies in the world class spa.
If you are not working towards attaining overall wellness inside the Chateau, you can walk outside for a breath of fresh air, and take part in activities like nature walks, paintball and horseback riding, etc.
The Farm at San Benito, Philippines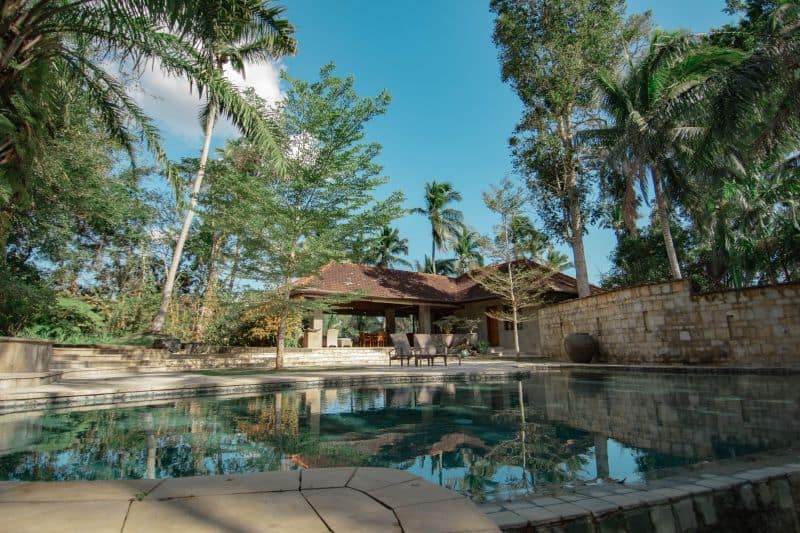 Image Source : thefarmatsanbenito.com
Located in Batangas, the Farm luxury retreat offers visitors the chance to experience a unique, one of a kind approach to attain overall physical and emotional wellbeing. Featuring raw nutrition, emotional guidance and plenty of detoxifying treatments, the wellness resort services and programs offered by the retreat promote healthy living on a whole new level altogether.
Your days at the Farm will be spent taking part in holistic activities like meditation, yoga, aqua aerobics, circuit trainings and several spa therapies as you de-stress your body, mind and soul.
Fusion Maia, Vietnam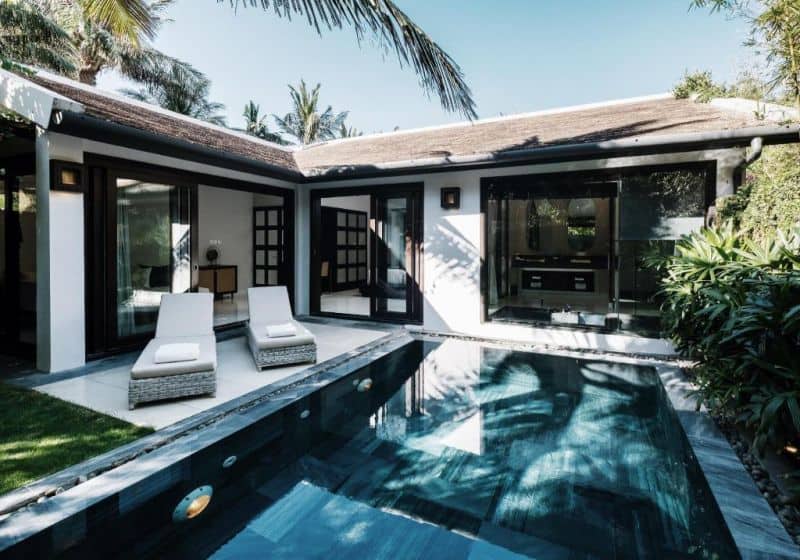 This luxury spa retreat follows a holistic approach to wellness by providing guests with at least 2 spa treatments on a daily basis. The world class spa makes use of natural therapies to refresh the mind and re-energize the body. The wellness programs offered at the retreat are usually combined with other activities like daily excursions, nature walks and cultural trips to sites like Hoi An.
MesaStila Detox Retreat, Java
Image Source : mesastilaresortandspa.com
The MesaStila Luxury Spa Retreat in Java is all about using natural healing processes and detoxifications to cleanse your system and restore natural balance. The therapies offered at the resort combine western techniques with traditional Javanese influences to offer a one of a kind treatment plan for the whole body. Incorporating a mix of cleansing diets, balanced meals and treatments in a Turkish Hammam, the detox programs offered at MesaStile will surely leave you revitalized and ready to face the world with new vigor.
There are few retreats in the world that combine the best in terms of luxurious amenities and world class spa therapies to offer a wellness vacation you can never forget. These retreats are no doubt the best luxury spa retreats in Asia.
The best luxury spas around the world for your rejuvenating vacation
Our stress filled lives today make it necessary for us to take a break whenever possible. One of the best ways to de-stress as well as rejuvenate the body and mind is to opt for a spa break. If you are looking out for one such luxury spa where you can enjoy a peaceful and mindful holiday without sacrificing the luxuries of life, take a look at these luxury spas which are considered the best in the world.
The Nam Hai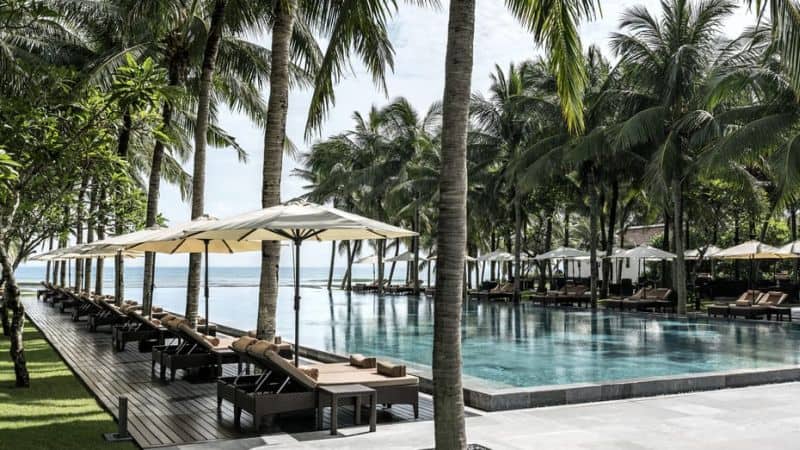 Image Source : fourseasons.com
Located in Vietnam, this luxury hotel is a spa retreat that is popular among celebrities worldwide. A serene atmosphere is provided with eight relaxation bungalows that sit overlooking a large lagoon. This spa is mentioned in many Wellness Tourism Guide the world over.
Guests can expect to get pampered in style while here, opting for the several customized relaxation ceremonies and rituals at the Reda Amalou designed wellness retreat. The spa also incorporates long forgotten but authentic Vietnamese experiences in its spa programs. Other activities one can indulge in at the hotel include cycling and fishing.
Karkloof Safari Spa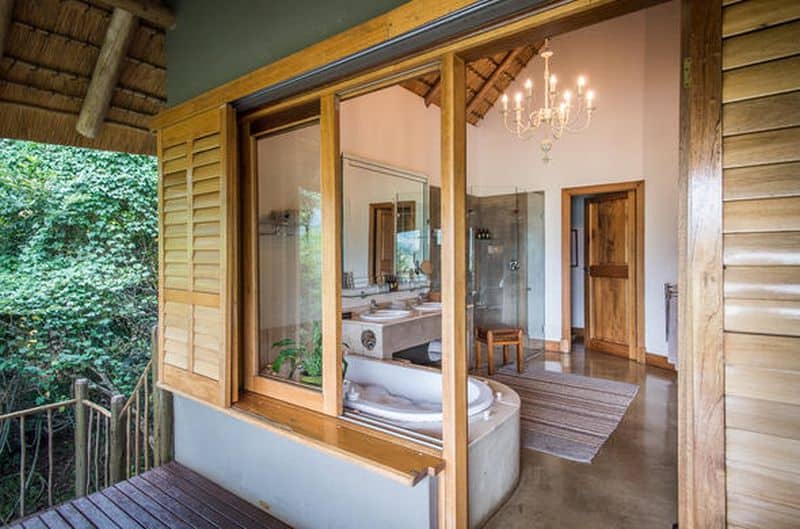 Image Source : africawellness.co.za
Located in South Africa, this award winning spa features over 17 treatment rooms that boast of stupendous views of the Karkloof Valley. Offering the perfect of a contemporary and colonial feel, the spa allows guests to book at least 11 hours of treatments every day for ultimate relaxation.
Some of the other amenities of the luxury spa include a Moroccan style rassoul, Kneipp therapy pools, floatation pool, manicure/pedicure lounge, open air Jacuzzis, steam rooms, saunas and a world class Reflections lounge. Apart from the myriad spa treatments, guests can expect to catch glimpses of varied wildlife around the spa, including giraffes, black and white rhinos, buffaloes, zebras and wildebeest.
T-Spa
Deemed as the one of the most luxurious spas in Italy, this luxury spa has everything one will ever need for a relaxing spa break. The T-Spa comes with a total of five hydro massage areas along with an indoor infinity pool and an outdoor whirlpool tub. It also features a relaxation lounge offering panoramic views of Lake Como.
The treatments offered include Hammam treatments, holistic foot/leg massages using hot stones and pro-radiance facials. Those who prefer a little privacy can opt for the private T Spa Suite that comes with its own steam room, whirlpool tub and sauna.
Nihi Oka Spa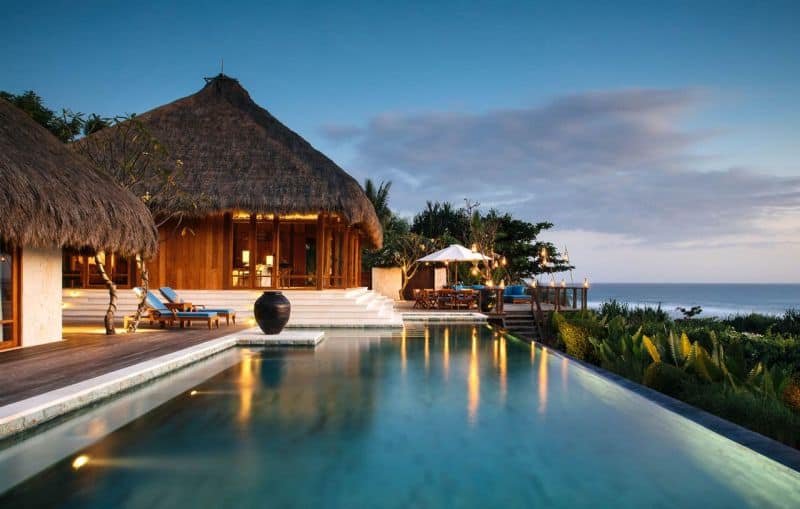 Image Source : nihi.com
This surf turned lodge in Sumba Island, Bali has everything going for it for those looking for a relaxing holiday by the beach. The Nihi Oka Spa Safari features a private treatment pavilion atop a cliff that can only be reached by a hike across the coastline. The days are spent with skilled therapists offering different spa treatments based on organic beautifiers. Guests can then expect to get some entertainment in the form of hikes and horse rides on the beach below.
Vana Spa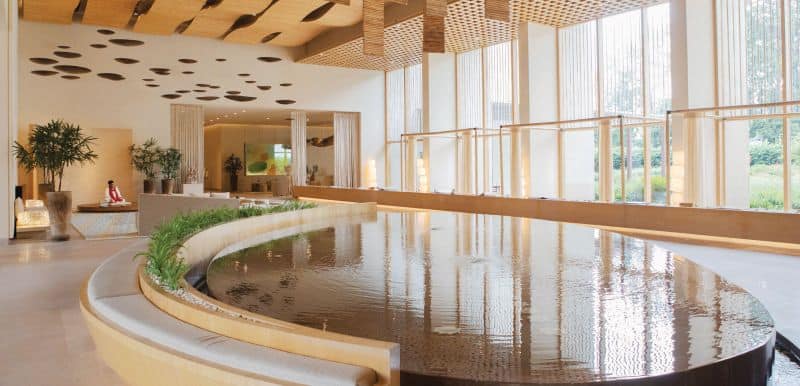 Image Source : vana.co.in
Located in Dehradun, India, this award winning spa is located amidst lush gardens, forests and waterfalls. Following a minimalist and clean architectural design, the spa offers guests a range of holistic treatments to choose from.
These include several Ayurvedic treatments as well as several Tibetan healing techniques meted out by trained therapists. Treatments are provided using home prepared herbs and oils while the food offered is organic and seasonal. This wellness retreat in India is very popular with global wellness seekers.
AmillaFushi Wellness Retreat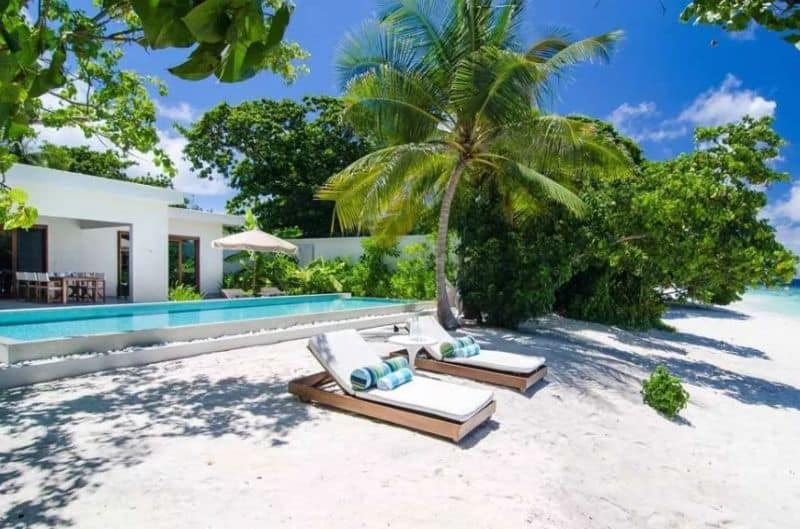 Image Source : amilla.com
This luxury spa features a Maldives meets Miami feel that is well imbibed in the Wellness Tree House Retreat. Guests who want to enjoy their spa break in utmost privacy will be delighted by the private rooms, cantilevered pools and personal spa rooms.
Treatments are offered by Bodyism personal trainers and include a daily program of wellness movements as well as several in house treatments like muscle melting massages and QMS collagen boosting facials.
Sometimes it pays to just take a break and head off to a spa for a relaxing holiday. These luxury spas are world renowned for their facilities and services, and need to feature on every spa lover's must visit list.
Globally known detox destinations, spas and retreats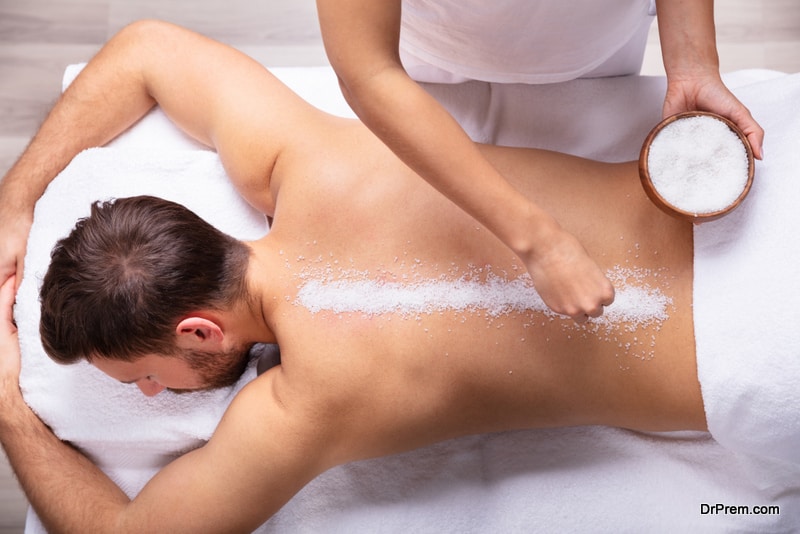 To live with so many daily struggles of life, one surely needs an escape. What better escape can it be, to be able detoxify yourself from toxins and pollutants, with the help of Detox spa treatments. Detoxification is very important for healthy living as it helps you rejuvenate and reenergize. There are a number of spa destinations worldwide, providing Detox spa treatments for making lives easier.
Here is a list to a few great Detox spa destinations operating around the world:
Canyon Ranch, Tucson, Arizona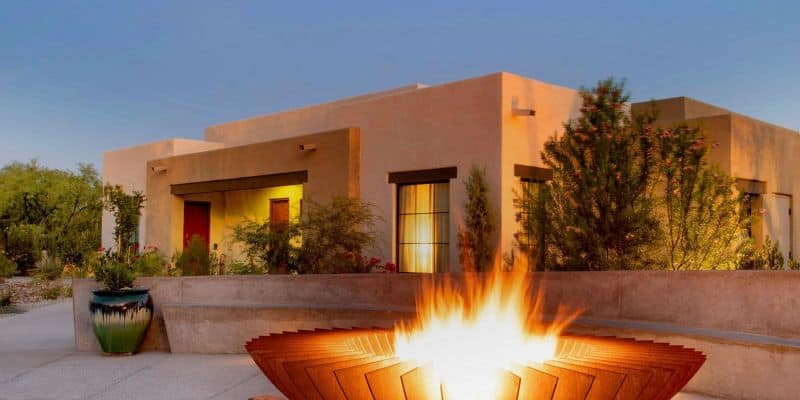 Image Source : assets.canyonranch.com
The Detox spa treatments of Canyon Ranch are sure to fill you with elements of luxury, relaxation, and rejuvenation. This all-inclusive healthcare resort offers the best of spa treatments and detoxification spa treatments being its best of specialty. The spa also offers educational opportunities helping you make a long lasting commitment towards healthy and sustained living. The spa is best known for healthy cuisines, bodywork, fitness activities, meditation, and spiritual practices.
Hippocrates Health Institute, West Palm Beach, USA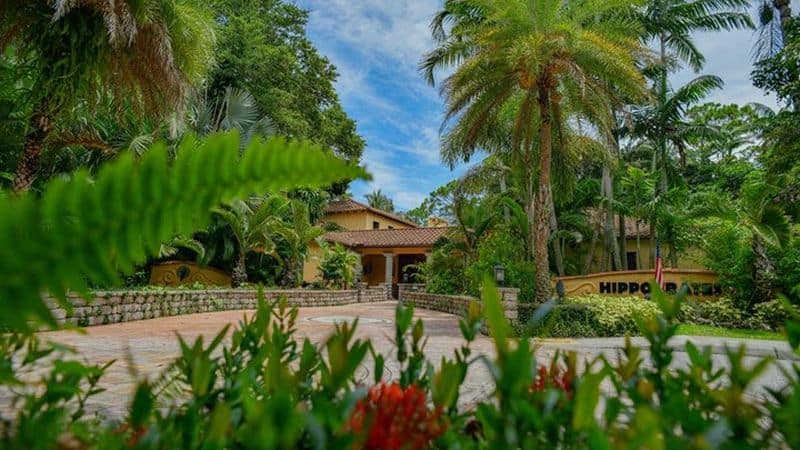 Image Source : hippocrateswellness.org
Hippocrates Health institute is a renowned leader of spa services and alternative healthcare. This institute experiences a rich global presence owing to the good work they do in their field. Their services are based on the belief that a vegan living when complemented with regular exercise, positive thinking and non-invasive therapies helps in enhancing the quality of life and wellbeing manifolds. At this institute, they believe that detoxification is highly important to create sync between the mind, body and soul. The idyllic natural beauty adds an extra charm to this institute.
Harem Escape, Marrakech, Morocco
Image Source : harem-escape.com
Yoga, meditation, spa treatments, and organic fine dining, Harem Escape has all that you can ever wish to experience. It is an oriental paradise that encourages leaving behind the stresses of the world. The service and the ambience is a sure mood lifter. The property is nestled on 24 acres of desert and is a perfect place for stress relief. The Detox spa treatments are practiced with utmost finesse and perfection, helping people have the best of spa experiences.
Tree of Life Center, Patagonia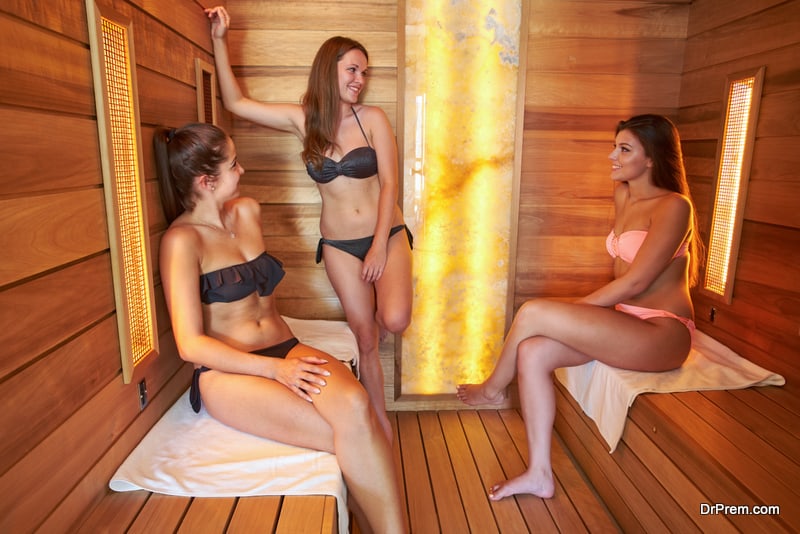 Tree of Life Center is surely a world-class detoxification retreat. Therapeutic treatments such as acupuncture, lymphatic drainage systems, ozone box-steam sessions, and Detox spa treatments have helped it earn a global name and have tremendously helped in increasing its popularity. Nature trails and mountain vistas add to the charm of this destination increasingly. The very popular Kali Ray Yoga classes are offered five days in a week. This center has few of the best spa settings such as infrared saunas, sweat lodges, chlorine free hot tubs, and more.
Kurotel Longevity Medical Center & Spa, Brazil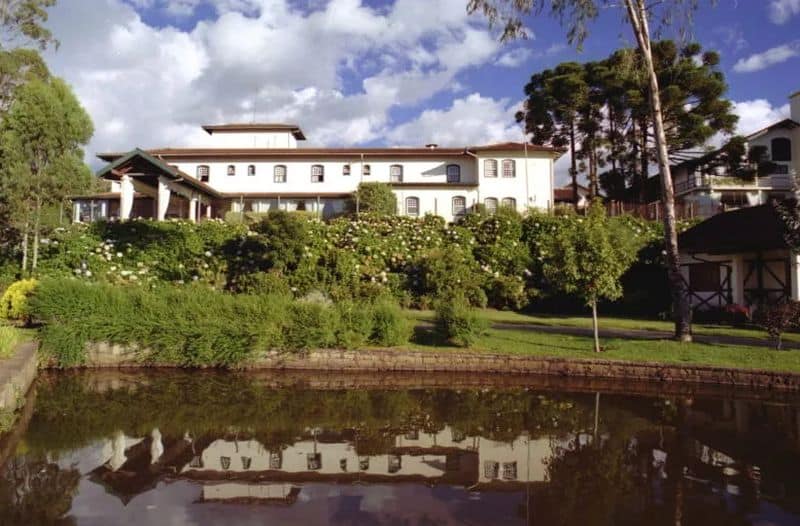 Image Source : healinghotelsoftheworld.com
This is a mountain resort in south Brazil. The specialty of the resort is in preventive medicine and is considered as one of the best Detox spa destinations around the globe. This spa destination offers a number of enticements such as Detox from addiction, cosmetic surgeries, sleep enhancements and more that attract people from world over. It also offers the Sate-of-the–art medical tests, which is another major attraction for the guests.
Where to spend Detox Holidays in Asia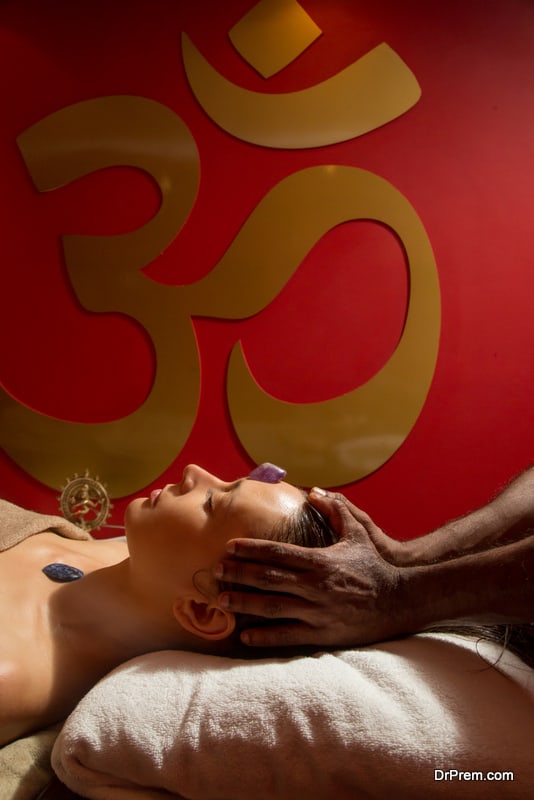 Asia is famous for its spiritual healing and detox centers that focus on physical and emotional wellness. Millions of tourists visit the destination every year to cleanse their bodies and minds in order to improve overall health. As such, if you are looking for an apt location for a detox holiday in Asia, here are some destinations that you can opt for.
Thailand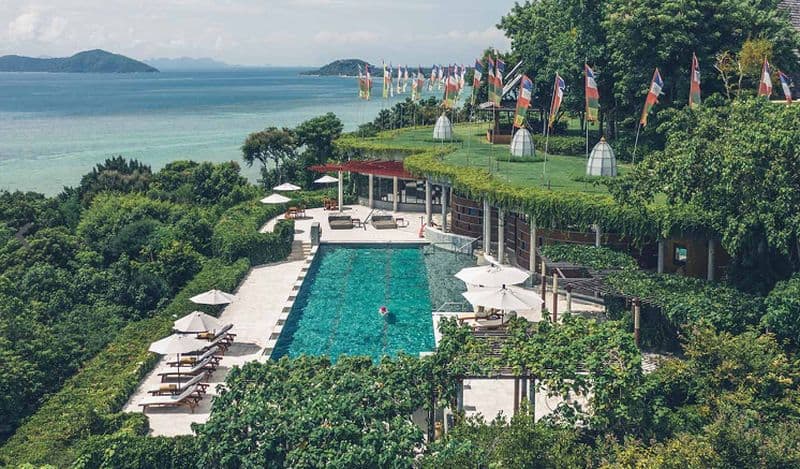 Image Source : kamalaya.com
Considered one of the more popular destinations for detox holidays, Thailand is filled with beautiful beaches and lush rainforests that offer the perfect ambience for relaxation, thereby helping individuals de-stress effectively as they worry less about the hassles of modern life.
Being a Buddhist country for the e most part, Thailand leads the world in its spiritual wellness programs, which would benefit those on the search for an effective detox holiday.
The beautiful surroundings combined with the natural ways of life would help you reinvigorate your body and mind, ready to face the world with a new outlook. Some of the places you can opt for in Thailand for a detox holiday include the Kamalaya Detox Retreat, Absolute Sanctuary, the ChivaSom Art of Detox Center, etc.
Bali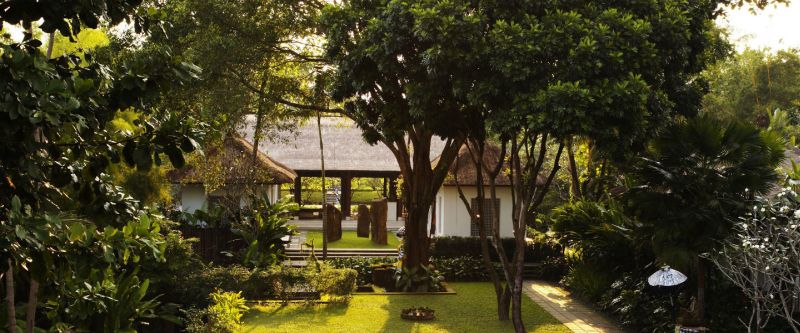 Image Source : comohotels.com
Bali is truly a wellness paradise on earth! It is one of the most popular tourist spots in South East Asia and has the perfect settings for a detox holiday, including beautiful rainforests and stunning beaches. The Hindu culture adds to the spiritual wellness programs the country offers, with many resorts dedicated to offering spiritual wellness therapies and programs for guests. One of the best-known retreats in the country that focus on the same includes the Como Shambala Detox Retreat.
Philippines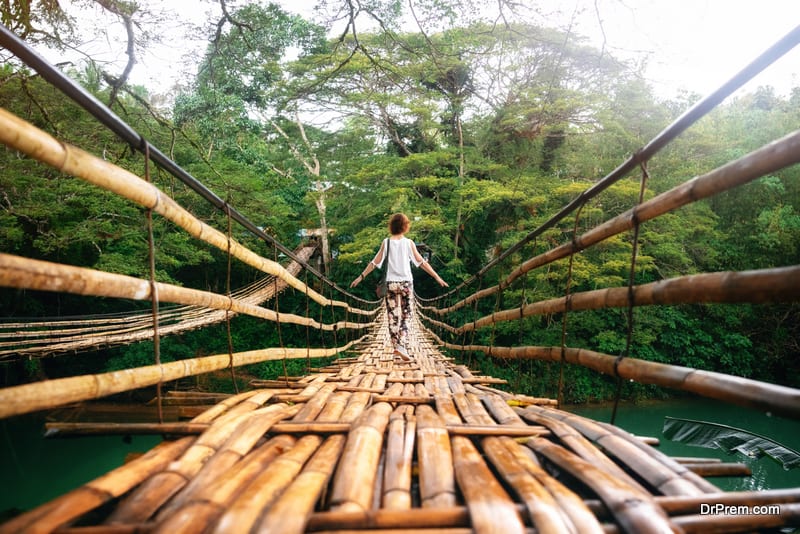 Although not that well known among its counterparts, the Philippines is slowly gaining recognition as a potential hotspot in Southeast Asia for detox holidays. The tropical climate infused with secluded beaches and lush rainforests create the perfect natural setting for a detox holiday. The sparsely located islands help individuals relax peacefully without worrying about noise and pollution.
The quintessential mix of different cultures pertaining to Hindu, Malay, European and Islamic values also make it possible for guests to enjoy a wide range of natural, healthy and tasty cuisine from all parts of the world. Some of the more popular cuisines here include Thai, Chinese, Malay, Indian, etc., which help customers opt for healthy foods of their choice instead of sticking to local foods. Accordingly, one of the more popular detox retreats in the country that happens to have all these and more is Farm Detox Retreat.
Detox retreats for your cleansing trip to Asia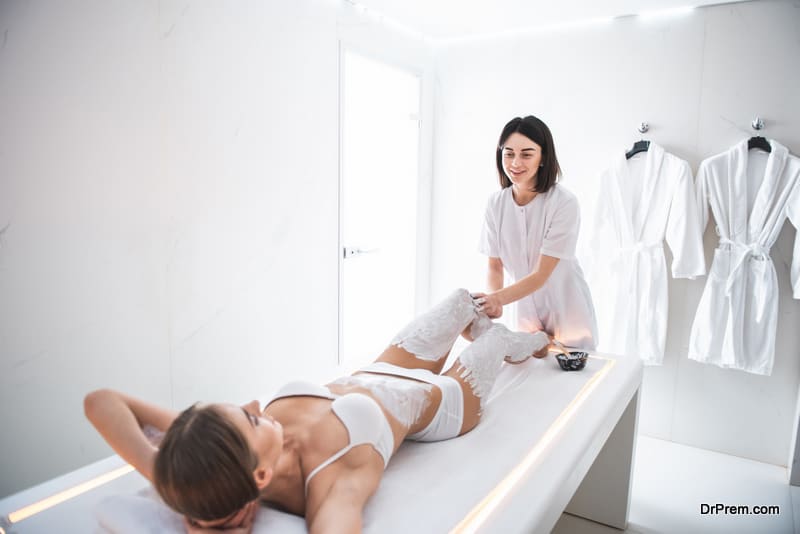 The number of individuals opting for detox treatments has increased steadily over the past few years. Detoxification helps remove toxins from the body, thus helping cleanse your body off harmful radicals that would otherwise lead to several health ailments in the long run. So if you are on the lookout for a detox retreat that would help offer you a relaxing and rejuvenating experience, here are few such retreats in Asia you can head to.
Kamalaya Comprehensive Detox Rejuvenation, Thailand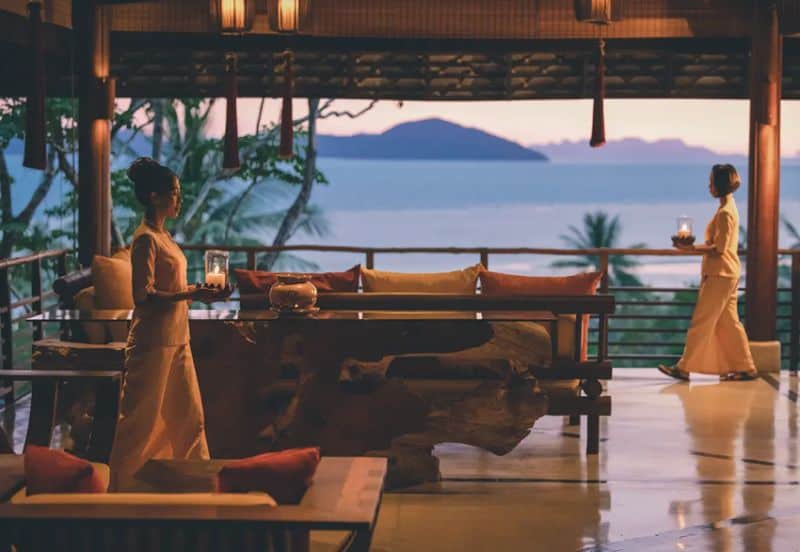 Image Source : kamalaya.com
The research based detox program in Kamalaya Retreat in Thailand is sure to enhance your well- being on all levels. Featuring a perfect mix of holistic therapies and medical science that rely on herbal remedies and supplements to detoxify the body, the tailor made detox program is a hit with experienced detoxers. Alternate therapies featuring Eastern as well as Western medical traditions are also available at the retreat.
Zighy Bay Sense of Detox, Oman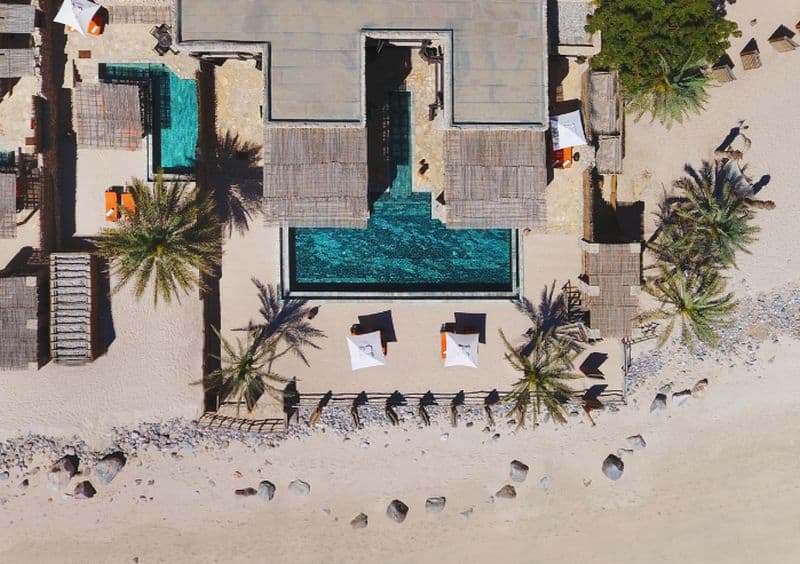 Image Source : sixsenses.com
This detox program combines purifying treatments with a range of daily activities in order to both heal your body and make you more active in the process. Some of the therapies used in the program include acupressure, body massages and hot stone therapy while you can share your fitness goals with personal trainers to chart out a suitable plan to achieve the same. You can also choose to opt for cleansing diets that help strengthen your immune system, making you healthier and more active.
The Farm Detox Cleanse, Philippines
Image Source : thefarmatsanbenito.com
If you are suffering from lethargy, consider opting for the Farm Detox Cleanse program in Philippines. Aimed at fighting off issues like poor lifestyle choices, The Farm retreat offers guess a wide range of natural spa therapies and cleansing treatments to restore the body's natural balance.
You can either opt for existing detox packages, or opt to create your own one with the help of onsite doctors and nutritionists in order to meet specific detox goals. Don't miss out on the specialized juice diets and hydrotherapy sessions while here.
SwaSwara Detox, India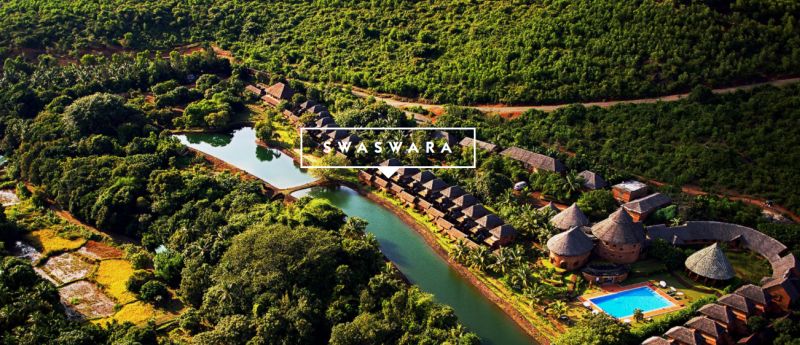 The SwaSwara Retreat is a wellness retreat in India which makes use of the healing powers of Ayurveda and naturopathy to rejuvenate your body and mind. The detox program offered by the retreat will encompass several body cleansing techniques and therapies, including herbal teas, Ayurveda massages, yoga classes and meditation trips. You can also choose to add options like bird walking tours and nature walks to your personalized detox program, thus feeling refreshed and ready to go by the end of the trip.
Como Shambhala Estate Detox, Bali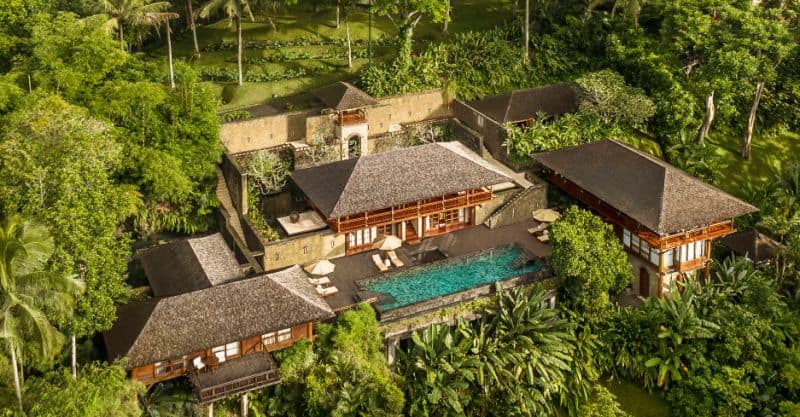 Image Source : comohotels.com
This detox program aims to cleanse the body off harmful toxins that might have accumulated in the system due to a bad diet and other factors like environmental pollution. The program is designed to help the skin, liver, kidneys, bowels and lymphatic system work optimally and in tandem with each other in order to boost the body's natural defense system. As such, you can expect to enjoy a fair share of nutritious foods and regular exercises to restore your body to top working order.
The Banjaran Detoxification, Malaysia
Image Source : sunwayhotels.com
Using a range of wellness and holistic therapies to cleanse the body, the Banjaran Detoxification program aims to purify the body and restore its natural health in as short a time frame as possible. It incorporates a select choice of nourishing foods along with therapies like detox hydro baths, detox massages and organic detox facials to restore health and balance in your system.
Ananda Detox, India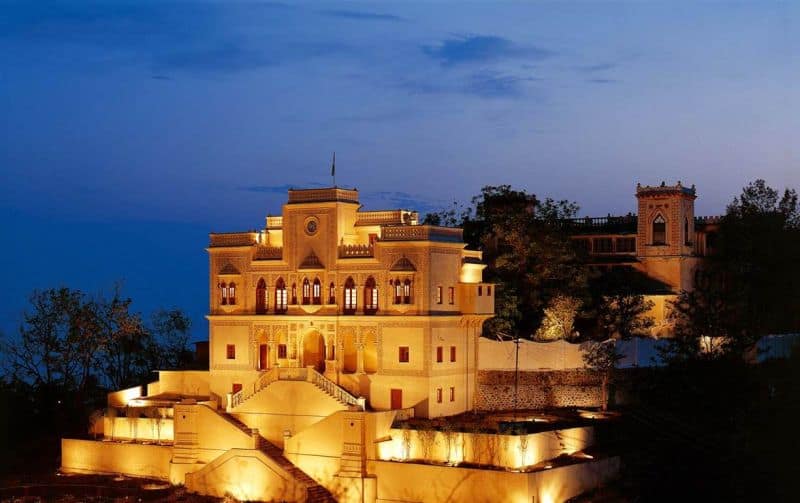 Image Source : anandaspa.com
Individuals suffering from slow body metabolism and digestive disorders can benefit greatly from the specialized detox programs offered by the Ananda retreat in India. This revitalizing detox program will center on essential elements like balanced diets and natural detox therapies to free the body and mind from negative thoughts in addition to offering other benefits like improved digestion, strengthened immune system, purer skin, improved mental clarity and increased energy, etc.
Detox retreats are becoming very popular among individuals opting to cleanse the bodies and revitalize their systems. From offering the most comprehensive and effective detoxification programs to offering other activities aimed at promoting wellness, these are the best detox retreats you can find in Asia.