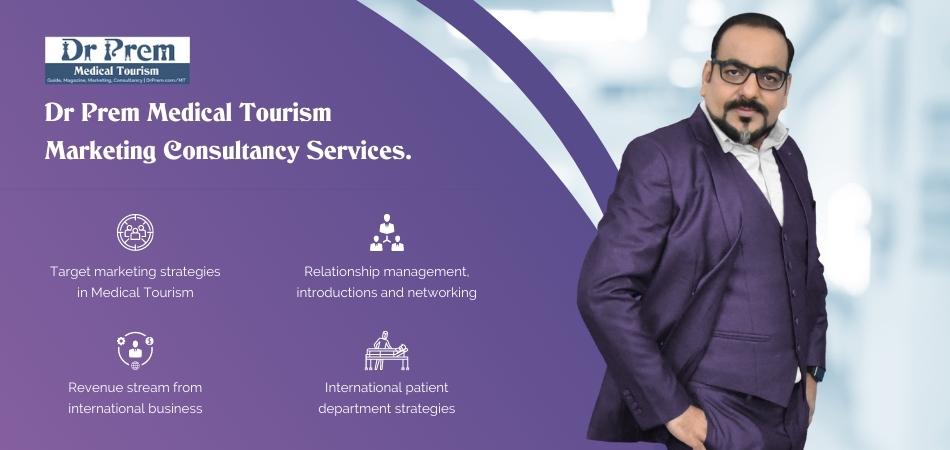 Medical tourism industry in Germany has boomed over the past few years because of the medical infrastructure available. No accurate data about medical travelers visiting Germany is available. According to estimates, 150,000-200,000 travelers visit Germany for various medical treatments, surgical procedures and wellness services every year.
The number of hospitals per 1000 citizens in Germany is at a higher side than any other country all over the world. The medical facilities provided in Germany are also considered to be better than the USA. Also known as, Hospital of Europe, Germany has included modern technologies in the medical education imparted in the universities.
There are many medical universities that play a vital role in producing excellent surgeons and doctors and they extend help in international medical research as well. Being a developed country, the infrastructure of Germany allows the medical tourists to avail better treatment.
Medical Tourism in Germany – News, Updates, Guides and Trends by Dr Prem
General

Language
Germany
Time Zone

CET(UTC +1) summer CEST(UTC+2)

Dialing Code
+49
Electricity
220-240V
Medical Tourism Status
Berlin, Hamburg, Munchen, Koln, Munich
Currency
Euro
Clothing
Summers are warm and sunny, where as winters have

Heavy snowfall.

Health Related

Mortality Rate
11 deaths/ 1,000 population
Life Expectancy
78.3M /83F
Patient: Physician Ratio
300:1
Hospitals JCI accredited
5
Recommended    Vaccinations
Influenza, Tickborne encephalitis, Diphtheria-tetanus, Measles,

Varicella

Other Infections
Lyme Disease, Cowpox Infections, HIV
Tourism Related

Population
80,399,300[
Reliability of Police Services
4/140
Global Competitiveness
5.48/7
Physician Density
19/140
Tourism Competitiveness
5.4/7
Hospital Beds
5/140
GDP/Capita
$41,513
Quality of Air Transport Infrastructure
7/140
Health and Hygiene
6.8/7
International  Air  Transport  Network
5/140
Safety and Security
6.0/7
Quality of Roads
10/140
Air Transport Infrastructure
5.4/7
Hotel Rooms
24/140
Tourism Infrastructure
5.7/7
Tourism Openness
89/140
Cultural Infrastructure
6.3/7
Attitude  of  Population  Towards Foreign Visitors
83/140
Visa Requirements
40/140
Situated in western-central Europe, Germany has emerged as a big the economic and political power not only in Europe, but in the whole world as well. Divided into three major geographical regions, the European nation offers a variety of attractions to magnetize visitors from different parts of the world. Featuring vibrant cities with amazing architecture and fabulous shopping malls, Germany offers a pulsating nightlife for party freaks. On the other, enchanting medieval villages and traditional wine villages, picturesque countryside, castles, palaces and abbeys epitomize the German romanticism. Moreover, visitors can enjoy the natural landscape, ranging from high Alps to dramatic gorges and huge silent forests to rugged coastline.
Cherishing 33 UNESCO listed sites, Germany has many major cities, each presenting a unique character with rich history and mesmerizing surroundings. Not only the art and architecture of various cities differ from each other, but they also present a very distinctive lifestyle. Local traditions and values of the country simply reflect in its art forms, celebrations or events and the way people live and work.
Tourist Attractions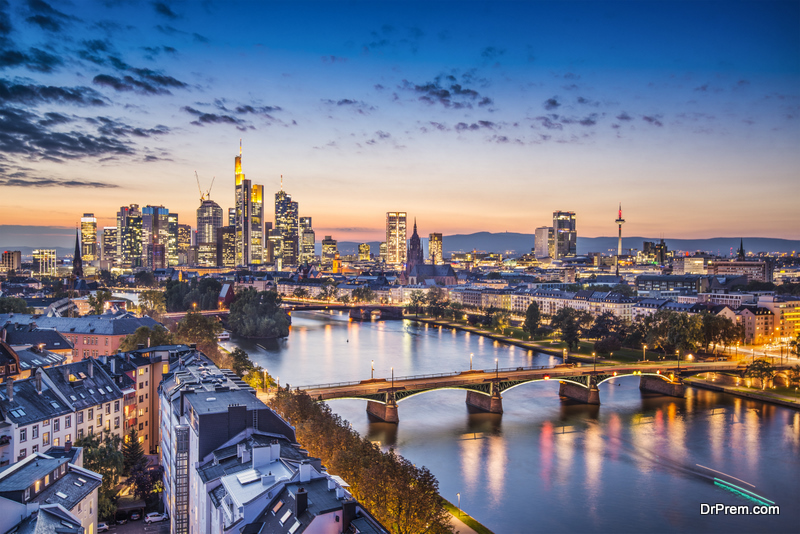 Characterized by a variety of landscapes from north to south, Germany offers some of the most magnificent sights and locations in the world that invariably attract tourists. If you are a nature lover and enjoy a peaceful life, the Federal Republic of Germany offers an assortment of natural places like the Rhine and Moselle valleys, the Bavarian Alps and Lakelands, the Baltic coast and the Harz Mountains, together with Lake Constance, Saxon Switzerland, the Black Forest, the Bavarian Forest and the volcanic Eifel region.
Germany may appear an industrial, modern and technologically developed nation from the outskirt, but it also touts a rich cultural heritage, which is visible in many towns and villages across the country. Bamberg, Goslar and Lübeck are some of the most famous heritage sites in the country, which enjoy the UNESCO World Heritage Site status as well. A medical tourism consultant can advise travel companies and healthcare companies how to include tourism as well as visits for medical treatments.
The road and railway infrastructure in Germany is possibly the best in Europe, which makes the journey across the country easy and pleasant. In addition, there are some famous tourist paths, including Romantic Road, Castle Road and Fairy Tale Road, inviting visitors to enjoy a refreshing walk.
Events
No matter, if you visit Germany in springs, summers, autumns or winters, you will find an exciting festival or event going on in the country. Apart from religious and cultural festivals, a number of wine and beer festivals take place from spring through autumn all over the country.  The "Oktoberfest" beer festival in Munich is the largest international festival of its kind, which attracts wine lovers from various parts of the world. The Berlin Film Festival (held in the month of February), Bach Fest and Rose Monday Parade are some other popular German festivals that attract larger audiences.
Weather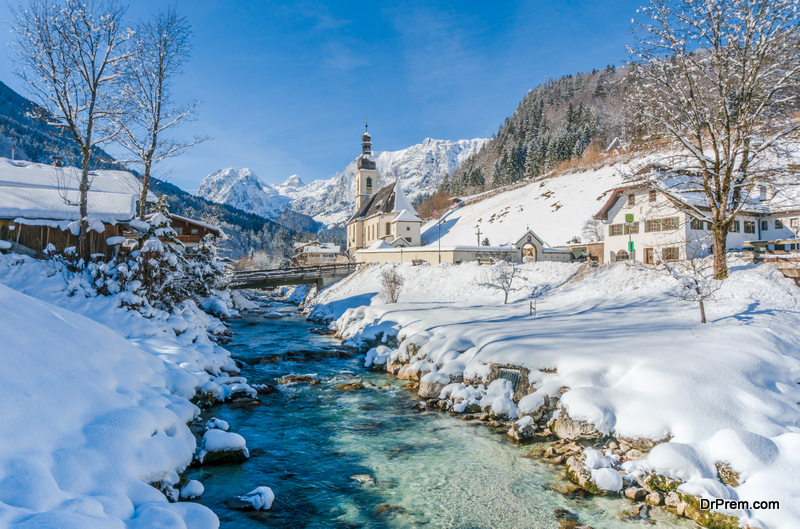 Weather in Germany is essentially temperate, though it varies from place to place. Winters in Germany can be extremely cold as the temperature come close to or even below freezing point in some parts, while the summers are hot. The temperature in summer remains between 20°C and 30°C, which is characterized by frequent showers. Combine the continental Eastern European and the oceanic Western European climate, Germany provides ideal condition for great biodiversity that attracts nature lovers from all parts of the world.
Healthcare System
Segregated in two parts, i.e. public and private, Germany's health care system provides the best services to both foreign and domestic patients. Around 75 percent health care institutes in the country are managed by public sector, while remaining 25 percent hospitals and clinics are owned by private sector. At present, about 85 percent of the total population is covered under a basic health insurance plan that ensures vital healthcare services, while the remaining inhabitants choose private insurance, which offers additional benefits to the policyholders.
Since majority of the Germans enjoy the health cover in one form or the other, the country has a huge number of per capita hospitals, which is almost double than that in the US.  The high number of hospitals cut down the waiting list of patients, while ensuring better medical facilities and treatment.
German hospitals regularly undergo quality checks from the government as per German law. The issuance of accreditations and certifications with the German Standardization Institute (DIN or Deutsches Institut fur Normung), Telemedicine for the Mobile Society (TEMOS), and the Cooperation for Quality and Transparency in Healthcare (KTQ-GmBH).
With 380 physicians for 100,000 people according to World Health Organization (WHO), the average number of doctors for the German population is higher than in Canada or the US.
Quality of Healthcare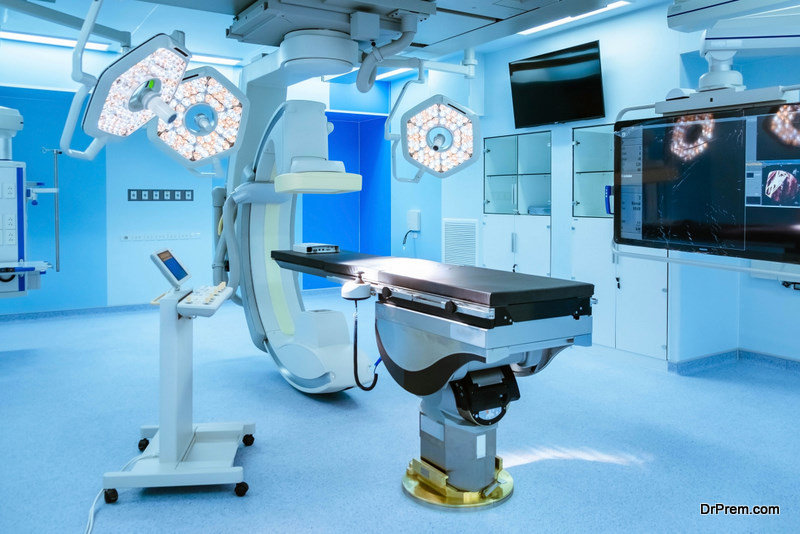 Germany is known as the "Hospital of Europe". German hospitals follow the strict international standards and are equipped with the latest medical equipments and technologies. As legislated by German law, almost all the hospitals in the country undergo quality surveillance programs under the supervision of government. Additionally, physicians have to qualify a number of tests and training programs before practicing in their specific fields.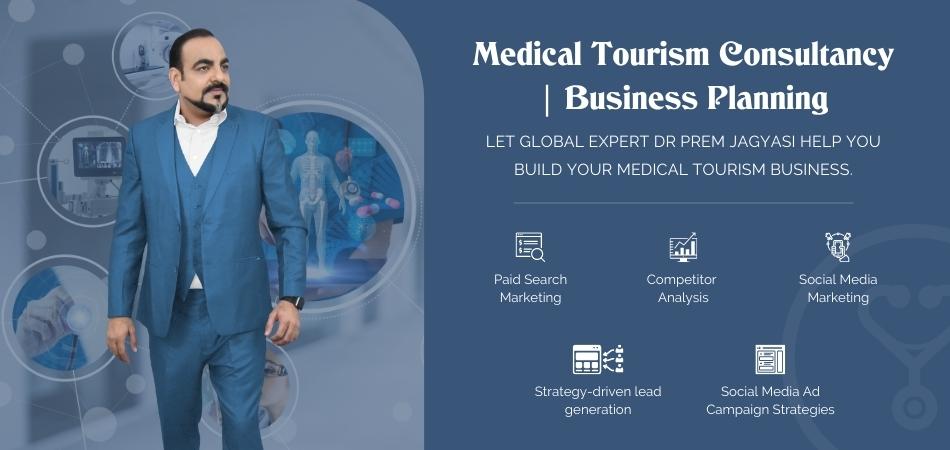 Currently, there are 5 JCI accredited hospitals in Germany, the  DRK Kliniken Berlin which are offering the highest level of tertiary medical care. German hospitals are known for their exceptional services in the field of oncology. Germany is one of the top medical tourism destinations for cancer patients, owing to its revolutionary procedures and alternative treatments.
Medical Tourism in Germany
Offering some of the best healthcare services, Germany is a prime medical tourism destination not only in Europe but also in the world. Touting the world's oldest universal health care system, German has been attracting medical travelers from different parts of the world for centuries and continues to lead the industry even today. Medical tourism in Germany is maximum in the University Clinics or large communal clinics. Private clinics offering specialized rehabilitation treatments also get good number of medical tourists.
According to Statista.com, Germany ranked 12th globally for the categories of services, facilities, and destination environment whereas it ranked just 36th among the 46 destinations in the medical tourism industry category.
The best part of the German medical sector is that the patients need not to wait for long durations to seek the care even for complicated diseases, which is very common in most of the developed nations, including the United Kingdom, Canada and Ireland. Many medical tourists from the Gulf and Arab nations travel Germany to avail quality health services.
The label "Made in Germany" has carried on its credibility over the years, whether it is a product or a service, Germany has never failed in providing reliability and high quality to its customers. The government of Germany provides its complete support to the medical sector in the development of medical science in Germany.
As many of the leading pharmaceutical drugs manufacturing companies are based in Germany, it provides a better means of communication between science, technology, pharmaceutical corporations, and the practitioners. German medical practitioners are usually the first ones to try their hand on the leading edge medical technologies and equipment. Patients can be rest assured of getting best quality drugs with highest potency.
Medical travelers coming from Europe are attracted to German hospitals mainly because of its high level of medical care and technical advances offered by the German healthcare system. It also enables the tourists to reduce the waiting times which are common in the United Kingdom, Canada and Ireland. The patients from the Gulf and Arab nations come to Germany to avail the expertise and reputation of the German doctors.
Healthcare expertise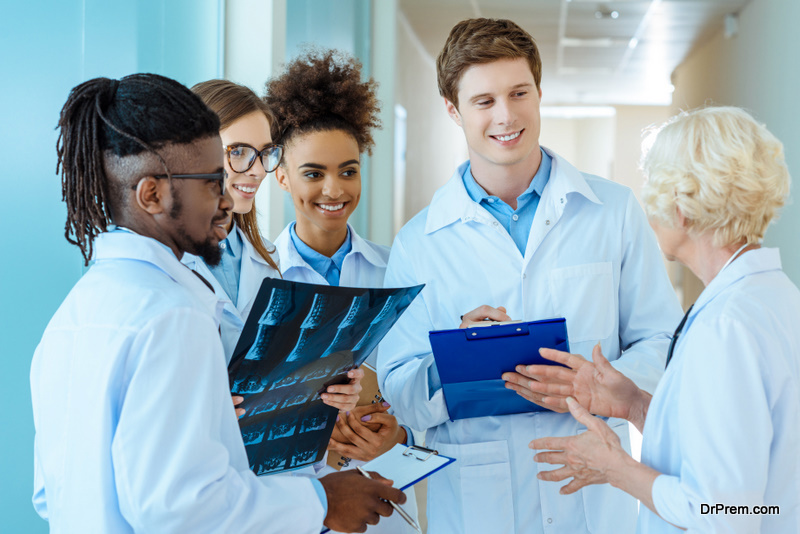 Germany is known for the excellent education system. It provides an excellent opportunity to the medical students to learn and take initiatives in improving medical science through continuous research and findings. The government of Germany encourages and patronizes the medical practitioners and researchers to find new drugs for treatment of various incurable diseases.
The standard of the hospitals in Germany are world class as they provide the best technology and medical equipment during a treatment process. The cost of treatment in Germany is at least 40 per cent less than the cost in the USA.
The aftercare provided in Germany is excellent as it plays a very important role in the recovery process. The hospitals do not release the patients once the treatment is over. They put the patients under observation until they are completely cured. The rehabilitation centers established in Germany are an integral part of the treatment methodology in Germany. The foreign tourists who visit Germany for treatment have words of praise for the physical therapy provided after treatment.
Germany being a politically stable and free of crime country attracts many foreign patients to avail treatment. Language has never been a barrier in Germany as many languages are spoken over there and the doctors are trained to be multilingual to understand the problems of their patients and help them accordingly.
Plastic Surgery in Germany
Plastic surgery suggests to the reconstruction of specific body parts to restore the beauty of the body parts, which are damaged due to birth defects, trauma cases, diseases, burns or accidents.Among the various aspects of plastic surgery involves cosmetic surgery, which helps in changing the physical appearance of the human body through liposuction, facelifts and breast augmentations. Opting cosmetic surgery has always been very expensive in the hospitals in developed countries.
Germany has been providing the best service and better medical facilities to the medical tourists every year. The medical education system in Germany helps the plastic surgeons grow as efficient ones as they undergo intensive study and learning.
The medical universities in Germany provide the required expertise to their students as they are well equipped with modern technology and equipment. They help their student gain practical knowledge as the students are given ample opportunities to learn through practical experience.
Easing the language barrier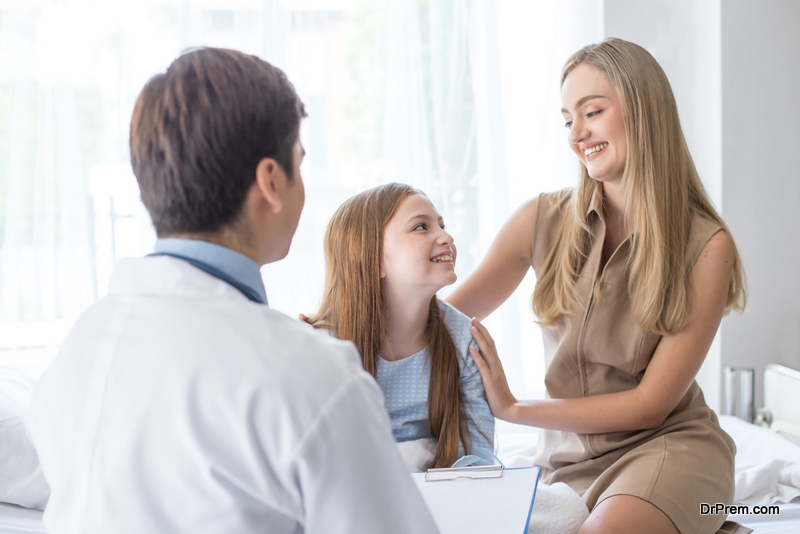 The primary barrier that stops foreigners to visit another country for medical tourism is language and in Germany, English is widely spoken and understood. The cost of travel, accommodation, food and so on is relatively cheap as compared to the costs in the developed countries such as US and UK.
No overcharging medical tourists
This is another big factor that makes medical tourism in Germany flourish. German hospitals and doctors need to adhere to strict rules while billing patients that leaves no room for cost manipulation. The same principle is followed in case of foreign medical tourists as well. Overcharging medical tourists in Germany is illegal and cannot be done easily.
Medical tourism patient profile in Germany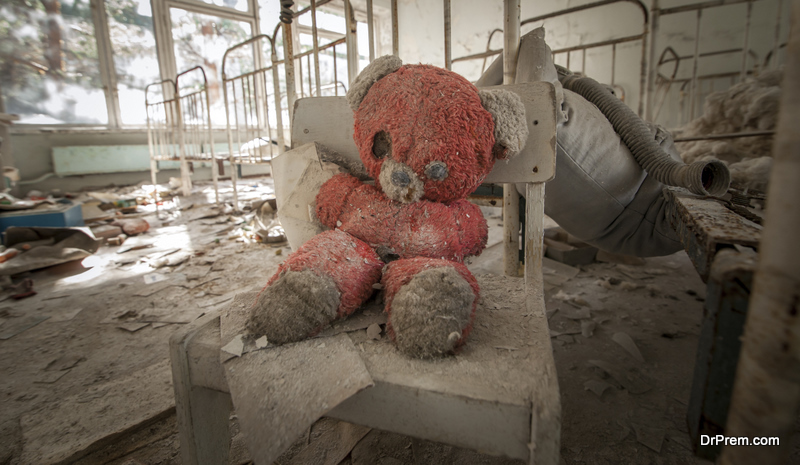 Patients from France, Netherlands, UK, Austria, and Poland, Russia, Community of Independent States, UAE, Kuwait, Qatar, Oman and Saudi Arabia add to the medical tourism business in Germany. Treatment demands vary across patients. For example, patients from CEI come for cancer related treatments which occur due to the Chernobyl disaster. Many also come for the removal or treatment of tumors. A small fraction of medical tourists come from the USA and Israel.
Medical tourists from the Gulf countries usually come for treatment of lifestyle and diet/metabolic related diseases, heart ailments, motor-related conditions, eye diseases, diabetes. Some treatments not available at home countries such as rehabilitation and pediatric neurology also are in demand. Patients from the Gulf also visit Germany as accessing high quality treatment in an European country is a status symbol.
According to government reports, Germany treats medical tourists from 178 countries, and 115,000 come for outpatient services or ambulatory care. Medical tourism business has made the Deutschland richer by 1.35 billion dollars.
As the Gulf market has been very lucrative, German hospitals and clinics have focused on providing translation services, prayer rooms, restaurants which remain open for long hours during Ramadan, halal meals and accommodation for accompanying companions. There are many flights to Germany, and with medical tourism marketing, the Gulf patients are convinced to spend the blistering summers in Germany while undergoing medical treatment.
Treatments available
Germany has a good reputation for treatments in all specialties, including popular ones such as joint implants, dental care, cosmetic surgery, fertility treatment, cancer treatment, cardiology and cardiac surgery, neurology, neurosurgery, orthopedic surgery, obesity treatments, kidney ailments, ophthalmology. The country also offers alternative treatments for many illnesses but with medical tourism investment this sector could bring in many more patient-tourists.
Germany has set up diagnostic centers in airports as well, making it easy for foreign patients to get their diagnostic work-ups done and fly out the same day.
Potential of wellness tourism in Germany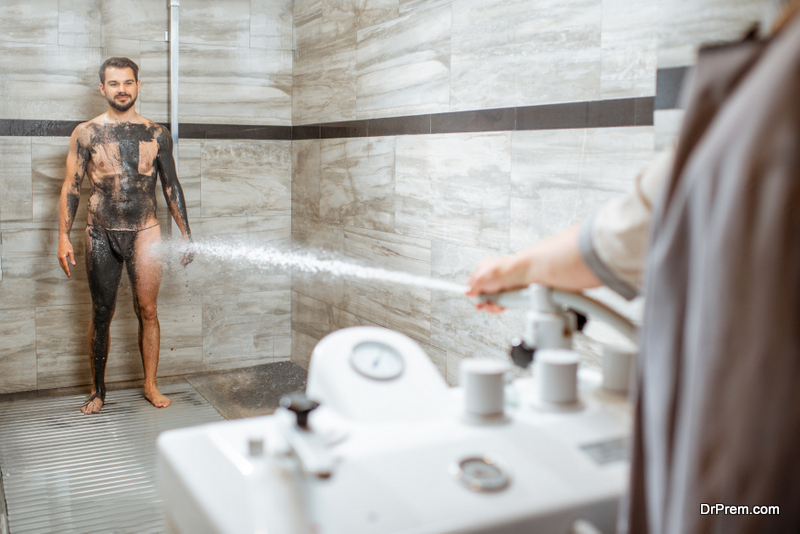 Germany has many top tier wellness and health resorts, spas and rehabilitation centers. Some of these have offered wellness treatments for centuries. Therapeutic baths and wellness centers in spas and hotels offer a range of treatments where Kneipp Therapy deserves special mention. There are 350 spa towns located near the seaside, and other beautiful locations. All the spa towns have a unique remedy to offer, thus visitors are spoilt for choice. Besides hydrotherapy, thalassotherapy, mud baths, Heilstollen therapy, walking trails and parks are used for exercise and experiencing nature.
Though wellness is a much-used term in Germany, there could be targeted medical tourism investment and marketing to integrate this sector with medical tourism. For example, medical tourism facilitator companies can create packages offering wellness treatments such as hydrotherapy, thalassotherapy for pain management and body fitness.
For those medical tourists who come for treatment of allergies and breathing problems, a trip to a spa town or wellness center specializing in Heilstollen therapy can be highly beneficcial. A visit to Baden-baden, famous for its therapeutic waters, could be included as part of recuperation or rehabilitation after medical treatment.
A medical tourism consultant can advise medical tourism facilitator companies how to incorporate or create packages that would earn good revenue. People all over the world have become aware of the importance of immunity and the effects of being physically, mentally and emotionally healthy. It is up to the experience and expertise of medical tourism and wellness tourism facilitators and providers to offer the best options to travelers who want to improve their overall health.