Dubai and Abu Dhabi were ranked by the World Bank as the 2nd and 3rd most popular medical tourism destinations respectively in the Arab region. Credit goes to heavy investment backed by strategic developments by the Emirati government to market and promote the medical facilities in this region to foreign patients seeking excellent healthcare.State-of-the-art hospitals Dubai and Abu Dhabi and medical tourism companies in Dubai have been attracting patients from developed nations apart from the regular visitors of the GCC region.
The UAE is becoming a prime medical tourism destination due to its strong healthcare infrastructure, foreign-trained specialists and physicians and latest technology housed at state-of-the-art medical facilities. The UAE tourism board is no stranger to catering to foreigners so coupling a vacation in Dubai or Abu Dhabi with the various medical treatments is becoming increasingly appealing to health-seeking travelers. Dubai aims to attract 500,000 medical travelers by 2020.
Medical Tourism in UAE – News, Updates, Guides and Trends by Dr Prem
Quality of Healthcare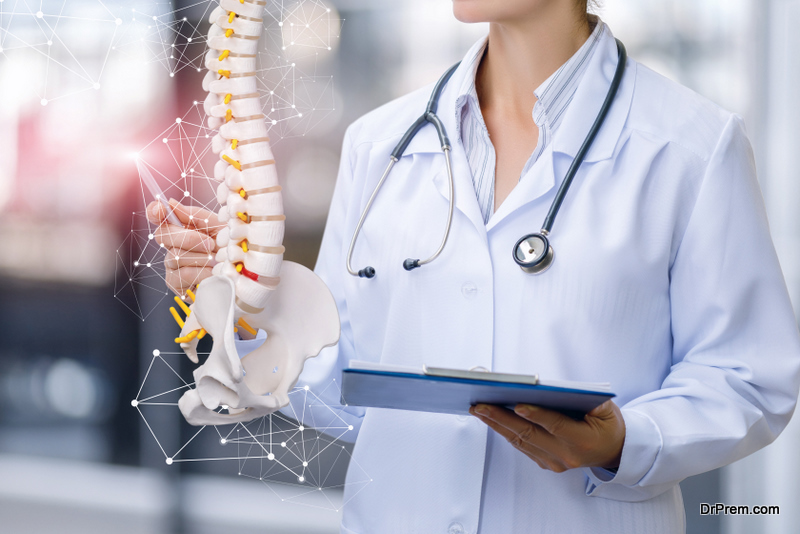 Facilities in the UAE, especially those in Dubai and Abu Dhabi, boast of extremely high standard of healthcare quality in all medical facilities. Increased government spending and international regulations have greatly uplifted healthcare standards and medical tourism in Dubai and the UAE to its next higher level.
The costs might seem to be higher than in other medical tourism regions; however, the medical services are unparalleled. The vast majority of providers are foreign trained. Moreover, the private and public hospitals host most of the latest technologies and medical procedures. With its 197 JCI accredited hospitals  (jci.org), the UAE demonstrates its priority to ensure better health standards, develop new medical facilities and implement its medical policies to achieve the benchmark of international healthcare quality.
General

Language
Arabic
Time Zone
GST (UTC+4)
Dialing Code
+971
Electricity
220V, 50Hz
Major Cities
Dubai, Abu Dhabi, Sharjah, Al 'Ayn
Currency
UAE dirham
Clothing
Summers are hot hence pack natural material clothing,

whereas winter a pleasant take lightweight jacket.

Conservative dressing.

Health Related

Mortality Rate
2.08 deaths/ 1,000 population
Life Expectancy
77 M / 79 F
Hospitals JCI accredited
197
Recommended    Vaccinations
Hepatitis A, Typhoid, Hepatitis B, Rabies, Diphtheriatetanus,

Measles, Varicella and Poliomyelitis

Other Infections
Brucellosis, HIV
Tourism Related

Population
8,264,070
Reliability of Police Services
8/140
Global Competitiveness
4.89/7
Physician Density
2.5/1000 people
Tourism Competitiveness
4.9/7
Hospital Beds
1.4/1000
GDP/Capita
$49,011
Quality of Air Transport Infrastructure
3/140
Safety and Security
5.2/7
International  Air  Transport  Network
3/140
Health and Hygiene
5.1/7
Quality of Roads
2/140
Air Transport Infrastructure
6.1/7
Hotel Rooms
24/140
Tourism Infrastructure
5.7/7
Tourism Openness
41/140
Cultural Infrastructure
3.7/7
Attitude  of  Population  Towards Foreign Visitors
15/140
Visa Requirements
104/140
Ruled by Sheikhs since time immemorial, the United Arab Emirates is a rich and wealthy country on the eastern Arabian Peninsula. As one leaves behind the Persian Gulf, a federation of seven emirates welcomes him to witness extended shorelines and the starting point for travels in the Middle East.
The emirates include Abu Dhabi (capital city), Dubai, Sharjah, Ajman, Ras Al Khaimah, Umm Al Quwain and Fujairah. This country has been one of the most preferred destinations in terms of tourism, trade and leisure activities. The Arabian country shares its borders with Oman to the east and Saudi Arabia to the south, aside from sharing shorelines with Qatar and Iran.
Location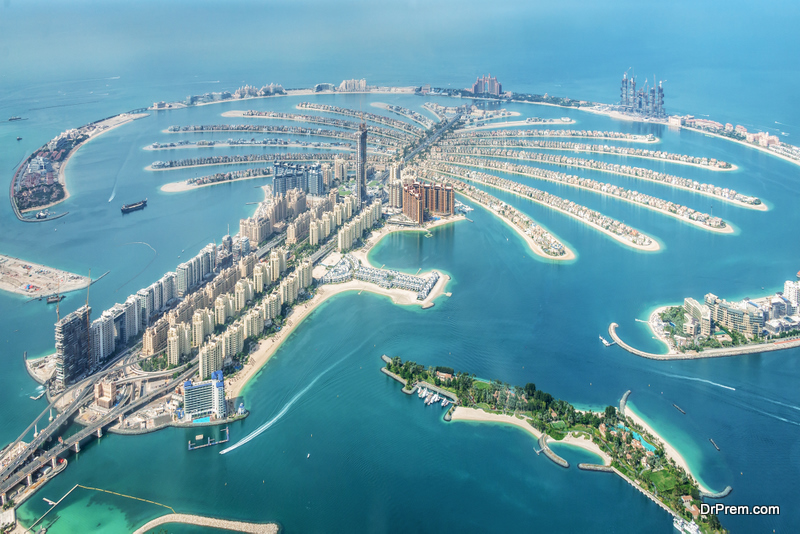 One of the most exciting and unique features of UAE has been its varied topography. It has beautiful and vibrant desert landscape with vast sand dunes and dry riverbeds that add to its dry beauty. The 200 islands lying offshore along the Persian Gulf Coast are a treat to explore. Apart from this, there are coral reefs and salt marshes that add volumes of vividness to its beauty.
People
Popularly known as Emiratis or Emirians, the UAE residents owe their origin to the Bani Yas clan, ethnic Persians and ethnic Baluchis. Several people from other races, including South Asians and Africans, have married Emiratis to become UAE nationals. The UAE citizens prefer working in their own country rather than moving outside thanks to more than adequate welfare benefits.
The people here are very fun loving and carefree. They lead a very exotic and wealthy lifestyle due to the burgeoning economy. The people are very friendly, hospitable and helpful in nature further supportingmedical tourism companies in Dubai and UAE to promote medical treatments globally.
Events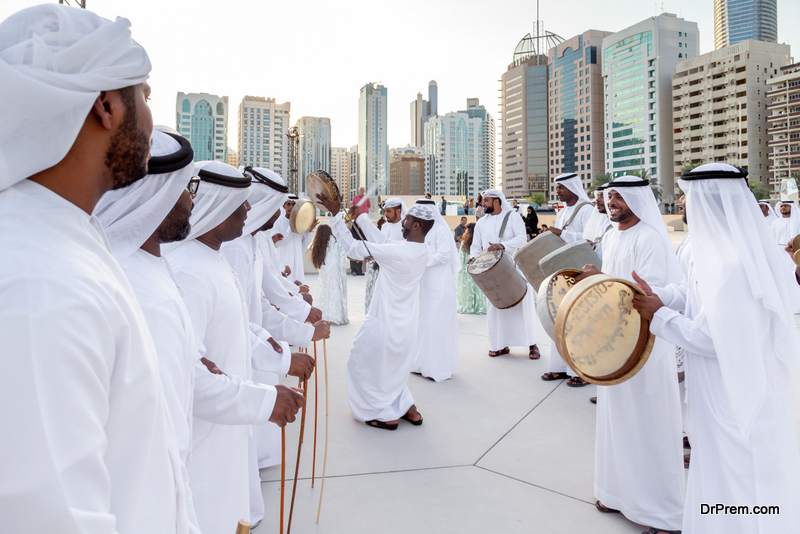 The fun-loving residents of this country like to celebrate festivals and events throughout the year. The annual calendar of UAE is full with cultural, religious and other entertaining events that have high participation rates from all the people here. The Abu Dhabi Festival, Dubai International Film Festival, Dubai Lynx International Advertising Festival, Dubai Shopping Festival, Sharjah Biennial, Tropfest Arabia and the UAE Awafi Festival feature primarily on the list of festivals celebrated across UAE's various emirates.
Weather
Lying across the Tropic of Cancer, weather condition in UAE is warm and humid. The winters here are sunny with pleasant temperatures in contrast to the terribly hot and humid summers. Nights here are relatively cold that can even be less than 5 degrees in the desert area. Temperatures in summers are in 40s and higher in the inner areas. The coastal areas are very humid, with level ranging between 50 to 60 per cent and even up to 90 per cent in summer and autumns.
Healthcare System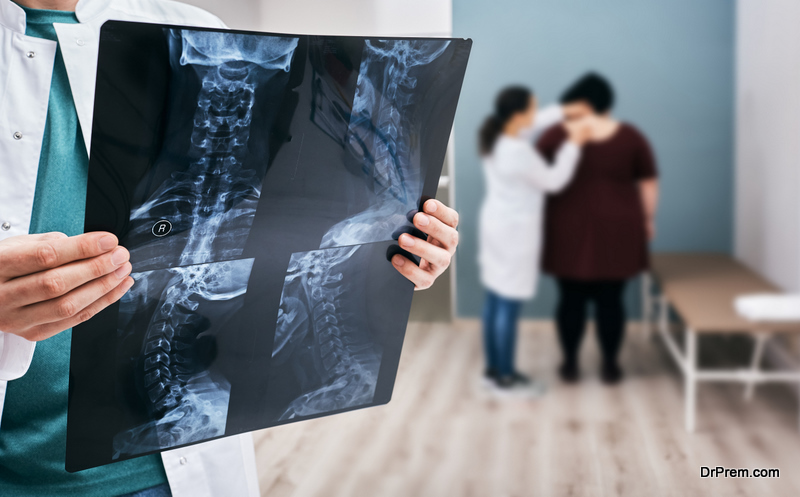 The UAE has a comprehensive, public-funded healthcare delivery system and a burgeoning private health sector that provides a high standard of health care to the population. The growth in medical services has been staggering when compared to the state of facilities just a few decades ago. The Ministry of Health is commissioning large investment projects to widen and expand medical facilities and hospitals, medical centers and emergency services in the seven emirates.
Dubai Healthcare City, a multi-million dollar project has attracted the local and foreign patients to world-class health facilities. This medical zone offers international-standard care with dedicated quality.
Why Medical Tourism promotion across the GCC countries is important for continuity of care
As far as continuity of care in the GCC region is concerned, many factors come into play, ranging from the feasibility of virtual consultation and follow-up to the location of the medical facility and other conditions, such as possibility of travel, medical conditions and the age of the patient.  These areas need to be addressed before medical tourism is promoted across the GCC.  This has also been one of the focus topics at the IMTEX 2014 held in Dubai on 5-6 March, 2014.
At present continuity of care is available at a small scare across GCC borders, particularly for patients that require medical attention and are travelling between Oman and the UAE or Saudi Arabia and the UAE.  In such issues, it is important to make information flaw more efficient and protected.
This can also be done by devising a mechanism that involved pre and post consultation via various modes of virtual communication such as telephone, Skype or email.  Even, the risk for misusing data should be kept at minimum by establishing privacy rules such as providing the test results to the patient through a secure email.
Many parents preferred taking their children overseas for treatments in the past was owing to the fact that the UAE did not have paediatric healthcare facilities.  However, UAE has made great progress during the past ten years in the areas of pediatric neurodevelopment, paediatric and neonatal medicine.
Furthermore, with the inauguration of the Al Jalila Hospital, there would be more specialised paediatric care within the UAE itself so that people would not seek medical travel elsewhere.  On the contrary, it might just set the ball rolling for medical tourism to the UAE.
The IMTEC exhibition is a good platform for organisations engaged in the medical tourism value chain to come together and display their facilities and services.
Hosting medical tourism events such as the IMTEC in a city like Dubai is all the more important as it is strategically located and is the hub of commercial activity.  It is equipped with state of the art medical facilities and reputed hospitals.  Furthermore, Dubai has a very multicultural society and boasts of multilingual medical practitioners, which make it ideal for medical tourism.
The tremendous transfiguration of medical tourism in Dubai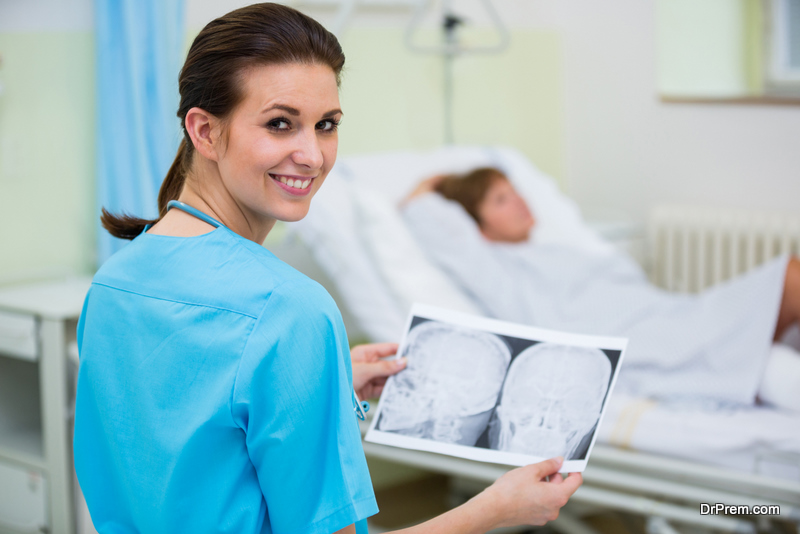 Dubai has already emerged as one of the best tourism destinations and the high-level treatments and care facilities available at the hospitals and medical tourism centers here have transformed the United Arab Emirates into a great medical tourism hub.
The UAE is a rapidly developing medical tourism destination that is known far more than for the usual cosmetic surgeries. It has proved itself as an ideal place for the medical tourists to visit and get treated.
Patients who receive medical treatment in Dubai often define it as extremely comfortable, professional for their medical treatment, and at the same time very enjoyable for their families who usually come with patients and stay throughout their treatments and rehabilitation process.
More and more people prefer the Emirates for their treatments because of the safety, accessibility, experienced physicians and exclusive treatments along with accredited facilities offered here.
Dubai, also known as the Las Vegas of the Middle East, recently hosted a Medical Tourism Association Chapter Program. In April 2014, the Dubai Health Authority, during the Arabian Travel Market, signed a formal agreement with the non-profit trade associations at the United States and Dubai Health Care City that includes two hospitals, more than 120 outpatient medical centers and diagnostic laboratories and 4,000 licensed professionals.
According to Renee-Marie Stephano, Dubai has converted itself from a boring Gulf in the desert to a center of international commerce within a very short time, creating great opportunities for investment in its health care services.
According to UAE medical tourism statistics, the DHA is on its way to attract 500,000 medical tourists per year with a detailed plan to develop 22 new hospitals which would tremendously boost its economy and encourage leadership, training and improved care to help Dubai emerge as the best medical tourism destination.
The Medical Tourism Association is now on its way to join hands with DHCC to provide strategic, operational and educational support to develop various certificate and training programs for hospitals, patient specialists and medical tourism marketing professionals.
The DHA aims at implementing a strategy that would help in the betterment of all the processes right from the time the patient visits Dubai through the treatment, discharge and the final follow up once the patient is back at home.
How strategic development is pushing Dubai medical tourism to get 500,000 tourists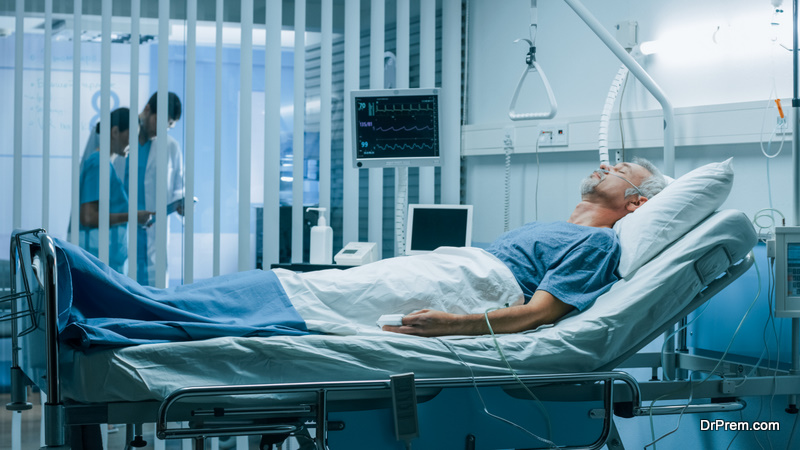 Smart strategic development plans are bearing fruits for Dubai medical tourism. The top city of Emirates welcomed 337,011 foreign medical travelers in 2018 posting 5.5% year-to-year growth touching $3.2 billion (Dh 12.1 billion). Visitors in Dubai spend more than $276 million on health tourism, as per the UAE medical tourism statistics.
Dubai's recent participation in the World Travel Market (WTM) 2019 in London has further boosted its prospect to be a globally recognized medical and wellness tourism destination.Backed by a joint venture of Medical Tourism Association and Dubai Healthcare City, instructive and preparatory workshops will be organised to train the medical tourism professionals. With the anticipated growth in the medical field, the healthcare staff will offer employment to 3,000 private sector staff members.
DHX has marketed over 70 members of healthcare facilities to main source markets including GCC, Europe, Africa, Russia and China. With such strong supportive factors, Dubai is smartly nearing to its target of attracting 500,000 medical travelers by 2021.
Preparatory sessions ensure efficiency and progress: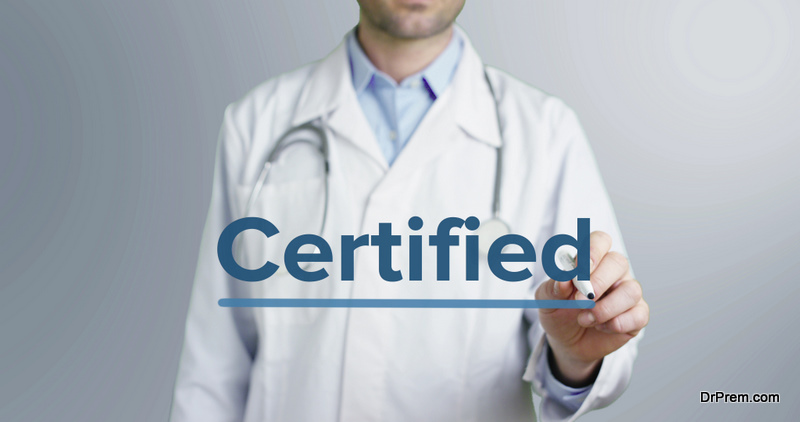 The management and supervisory authority is making sure that only the trainees who undergo the preparatory session at the Academic Medical Center, in Dubai Healthcare city sit for Certified Medical Tourism Professional Exam, which the Medical Tourism Association offers.
The Medical Tourism Association's President Renee-Marie Stephano says that the documentation is a part of the process and is essential as the certification guarantees the proficiency of the services acknowledged by healthcare dealers, medical insurance bodies, government organizations and the assisting travel agencies all over the world.
Stephano says that Dubai looks forward to become the heart of Medical tourism enabling Dubai Healthcare city to manage health travel preparation and education. All hold the opinion and anticipate that patients from all over the world would come and take benefits of the services provided by the professionals. Healthcare professionals need to be well equipped with the latest technology and advanced modes of treatment as well.
Eyeing market expansion and service diversification:
They have plans to open 18 Private and 4 Government hospitals wherein the private hospitals will primarily take care of the patients from Commonwealth of Independent states i.e., Belarus, Uzbekistan and Kazakhstan, and will include South Asia and Arabian Gulf Nations as well.
Essa Al Maidoor, DHA director general informs that the standard of the services and charges will be kept in a reasonable and justifiable manner, so that more and more tourists can visit and stay in Emirate. He adds up that Dubai has certain favourable conditions and environmental settings that make it the ultimate choice for medical tourism and it qualifies to provide the best services and a rich experience to the visitors.
Latest technological advancements in the medical field including plastic surgery, dermatology, dental treatments, ophthalmology, and skin care would all be a part of it, which will define a new era in medical science.
Government-backed strategies spurting medical tourism growth: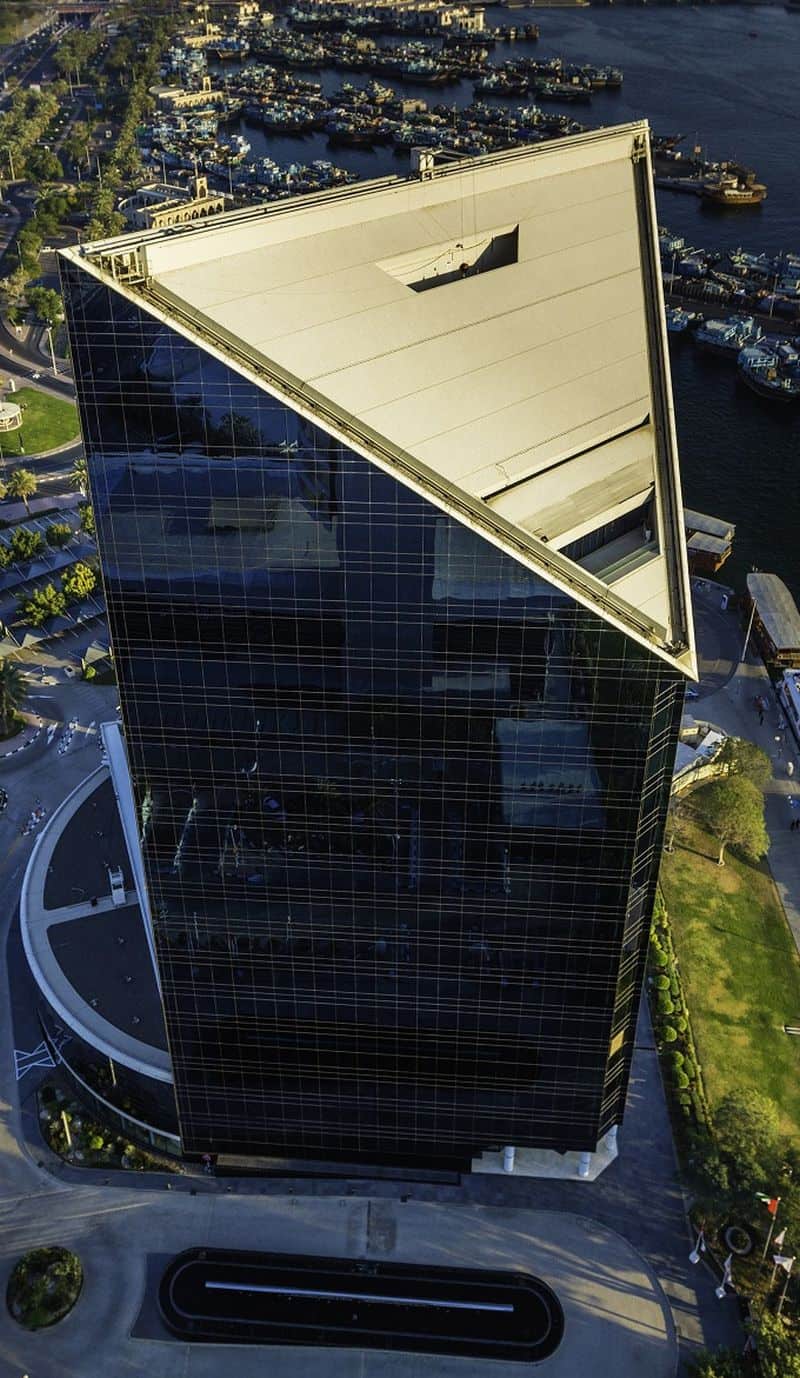 Image Source : dubaichamber.com
The Dubai Chamber of Commerce attributes this steady growth to government-backed development strategies. It is serving twin objectives – uplift the existing healthcare system and create attractive value propositions for travelers seeking medical treatments in the UAE.
According to DHA data, a large section of medical tourists to Dubai are from Arab and GCC countries contributing to 33% of international health tourists. Some 30% of medical travelers are from other Asian countries like India, Iran and Pakistan. Travelers from Europe namely the UK, Italy and France contribute to 16% of medical and wellness tourists.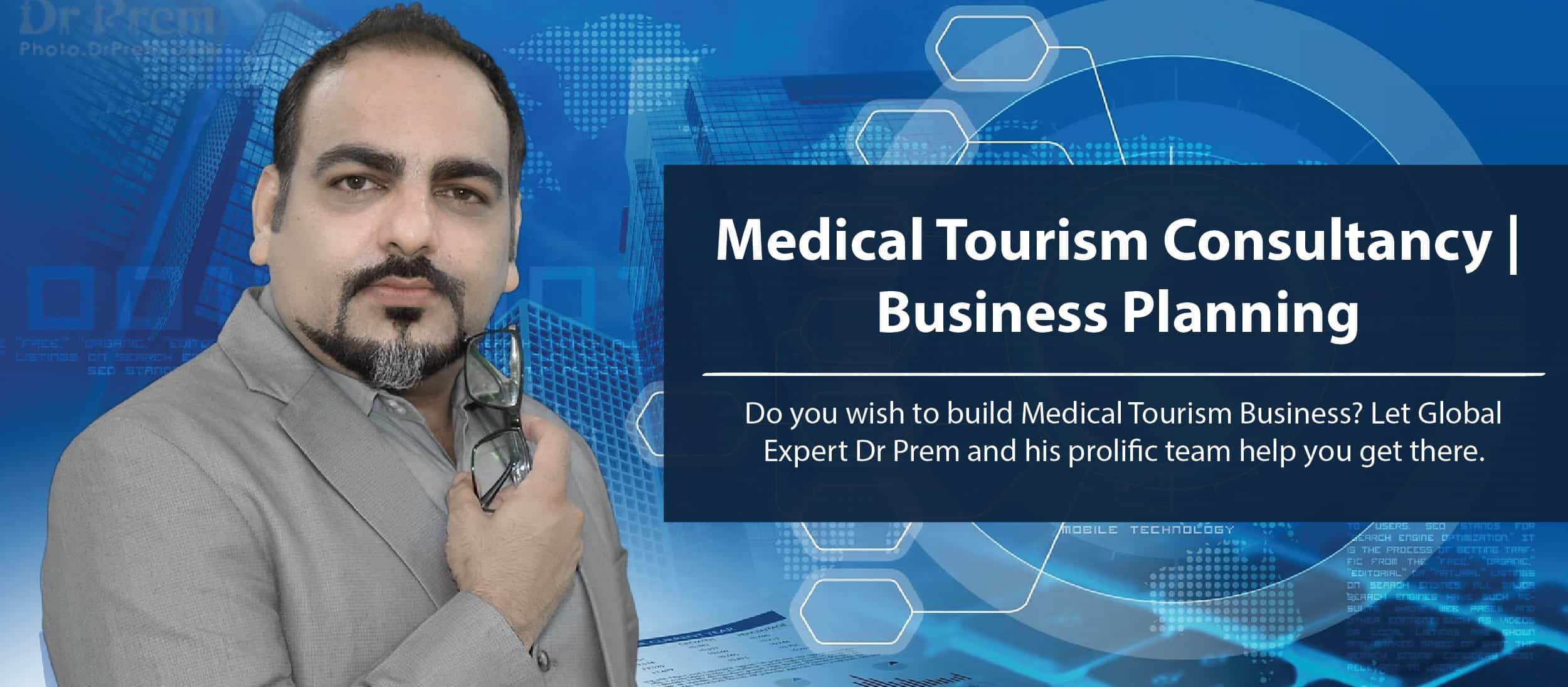 Orthopedics, sports medicine, dermatology, dentistry and fertility treatments are top specialties drawing a majority of medical tourists. Given the scenario, it seems quite feasible for Dubai to become a prime medical tourism hub by next year when it will be hosting Expo 2020.
Phase-wise strategic development carved the growth path: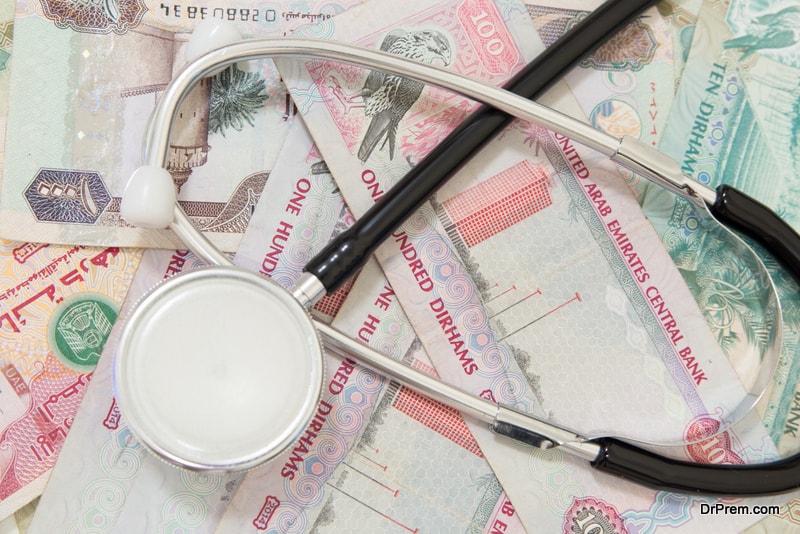 A phenomenal rise of Dubai medical tourism was in the offing when DHA launched its master plan of strategic development in 2014 to be implemented phase-wise. The first phase was planned until 2016 and the next phase till 2020-21. The plan included building of 22 hospitals 18 private and 4 public emphasizing substantial capacity-building in private sector hospitals.
The private hospitals were earmarked to target patients from the CIS region, South Asia and Arab countries. New visas were issued to medical tourists. To make things more convenient and cost-effective, the DHA doled out attractive packages.
The second-phase five-year health strategy launched in 2016 featured 4 prime approaches, 6 objectives and 93 initiatives. The drafting of the strategy was jointly done by a large group of DHA staff, top level officials and directors of private healthcare organizations, IT companies, insurance agencies and related manufacturing companies.
These four approaches make up the crux of a robust medical tourism market. It included health and lifestyle, excellence in medical services provided, smart healthcare and governance. It focused on improving efficiency in healthcare services and the creation of an integrated database to help in framing smart government policies and building effective public-private partnerships.
Dubai ensured collective efforts from all stakeholders to improve its healthcare service quality to meet the aspiration of becoming a popular medical tourism destination not only in the UAE but also in the surrounding regions. The city took best efforts in creating investment-friendly atmosphere by dolling out tax holidays and allocating strategically located spaces.
Key evolutions impacting Dubai's healthcare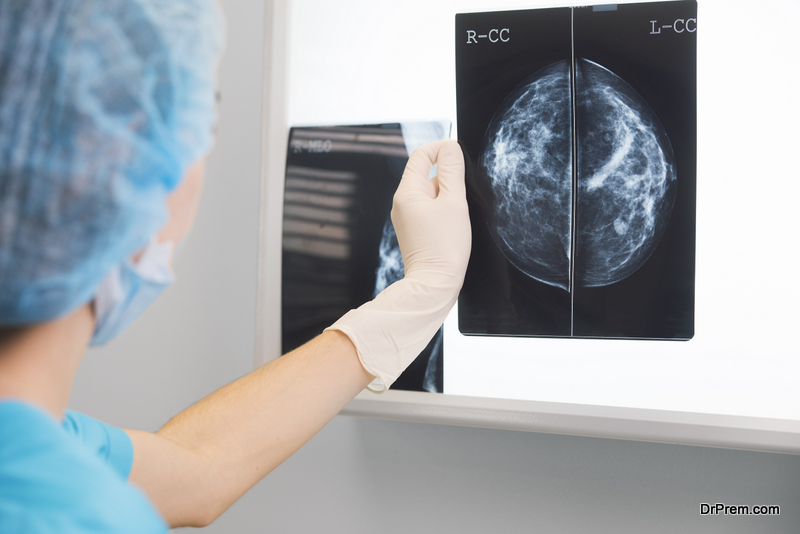 Dubai's healthcare has been witnessing rapid developments with advanced technology and research and development creating notable impacts as follows:
●        Patients are evolving as patient care shifts from 'fee for service' to 'fee for quality'
●        The demand scenario is also changing fast. Specialized hospitals, day care centers and centers of excellence are seeing higher demand than increase in beds in general hospitals.
●        Over 60% of surgeries can be conducted under the day-care facility structure.
●        By 2030, Dubai will need more number of beds to meet the growing healthcare demand.
●        Top class healthcare facilities with high operation efficiency have the potential to reap 15-20% net profit margins within a few years of establishment and stabilization of operation.
●        Compulsory health insurance has significantly increased the demand in healthcare.
Dubai Healthcare City (DHCC), the prime investment domain – A big boost to medical tourism: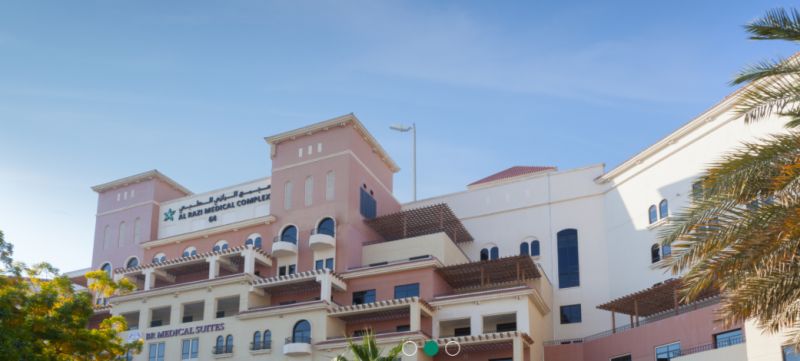 Image Source : dhcc.ae
The launching of DHCC, the world's largest free healthcare zone in 2002 has been the prime investment portfolio of Dubai medical tourism. The center through strategic partnerships has not only been offering highly specialized medical treatments but also facilitating medical education, research, wellness services, medical equipment, pharmaceuticals and other related support.  A substantial number of patients from the UAE and overseas nations visit DHCC that houses 120 top class medical facilities.
Top class hospital networks offering specialized and affordable care:
Apart from this, an impressive range of world-class healthcare facilities and more than 35,000 healthcare professionals from 110 nationalities are contributing to the booming medical tourism in Dubai of which Saudi German Hospital, InterHealth Canada and Rashid Hospital are worth mentioning.
The DHA, under its 12-year master plan, is in on the way to add 40 primary healthcare centers and 3 new hospitals. Currently, nearly 3000 private hospitals in Dubai are in full operation and the number is expected to rise.
●        Setting up Smart hospitals: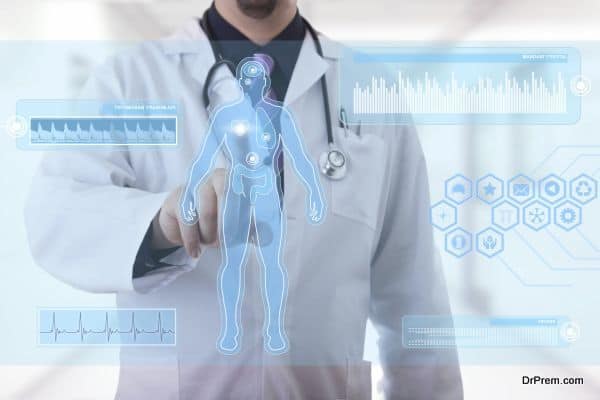 As a part of the development strategy, the government plans to open Dh 1 billion 300-bedded smart hospital and medical university this year.
●        Robotic surgery and automated medication: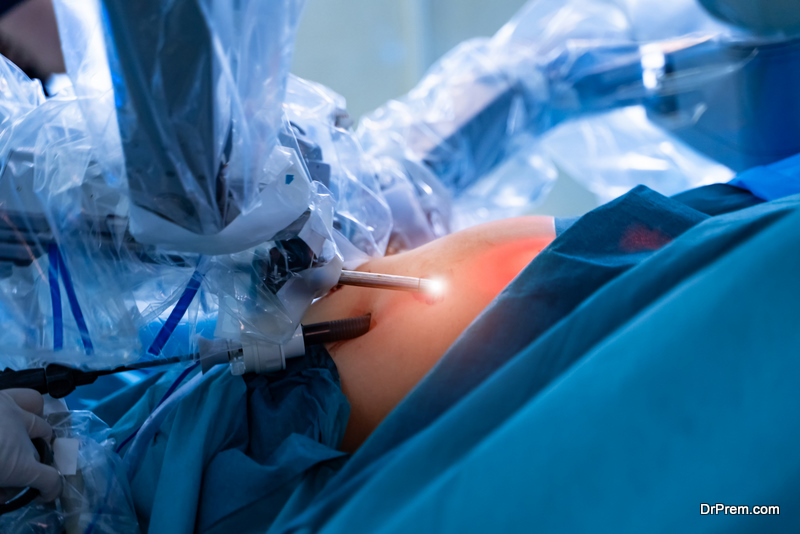 Fakeeh Academic Medical Center scheduled for construction by 2020 will feature robotic surgery and an automated medication dispensing system. Anticipating a higher volume of patient inflow shortly, this would help in smart dispensing of medicine.
Talking of affordability, healthcare services offered in different facilities are targeted towards different market segments. It is the quality factor concerned to treatment and recuperation services that make Dubai stand out in the crowd.
Revamped marketing with DHX: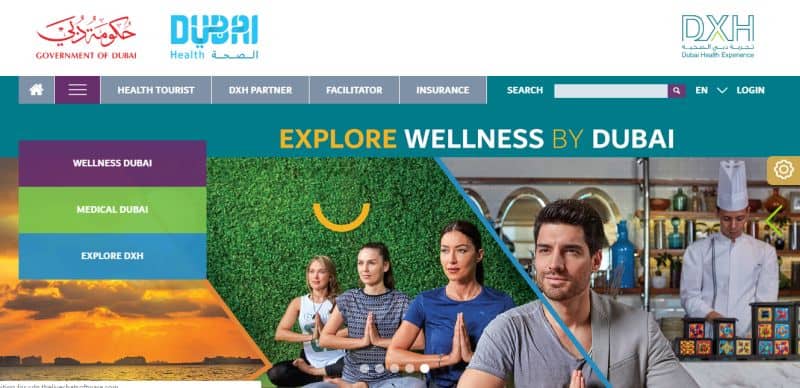 Image Source : dxh.ae
Dubai medical tourism was placed on the right track with the launching of DHX (Dubai Healthcare Experience) website in 2016. It is the first of its kind in the GCC region that helped patients create a direct communication channel from the comfort of home.
The astounding rise in medical tourist number can be attributed to the user-friendliness of this website where patients can get first-hand information of everything as per their requirement with few mouse clicks. The website's offerings including a comprehensive range of health packages and detailed travel information is helping medical travelers in informed decision-making.
In an added effort to strengthen Dubai's position in global medical tourism, the website recently has been revamped with the addition of new services like "free second medical opinion" with selected reputed healthcare centers in Dubai.
The web portal receives over 10,000 new visitors every month. With the introduction of new language services in Chinese, Russian, Arabic and English, DHX or Dubai Healthcare Experience aims to get quicker conversions. As a part of the DHX Group, the Dubai Health Tourism Guide with detailed insights in healthcare and wellness facilities is complementing all efforts.
Enhanced focus on patient experience: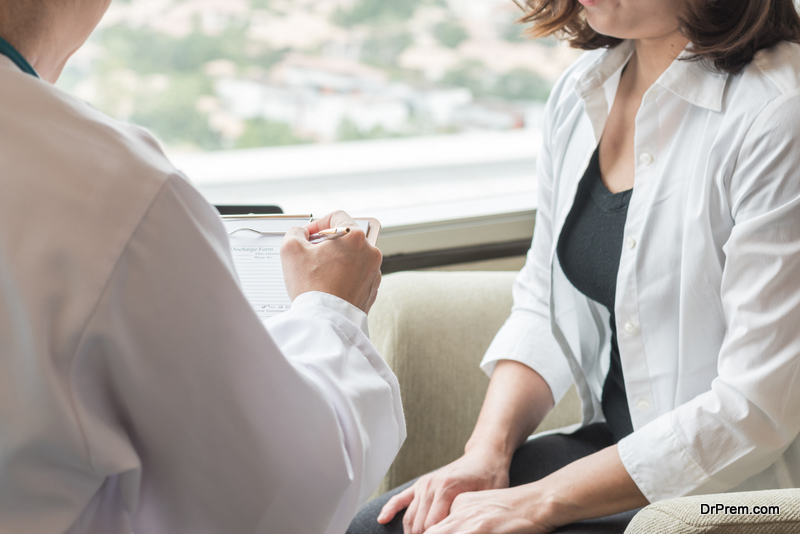 Amid serious global healthcare challenges, Dubai continues to uphold its reputation as one of the leaders in world medical tourism mainly for its untiring efforts in enhancing the patient experience. Its all-inclusive measures ensure a seamless end-to-end experience supported by the smart DXH portal. All the listed provider members in the portal have an exclusive international desk helping efficient planning and matchmaking taking care of all needs of a patient.
Free online Second Medical Opinion (SMO):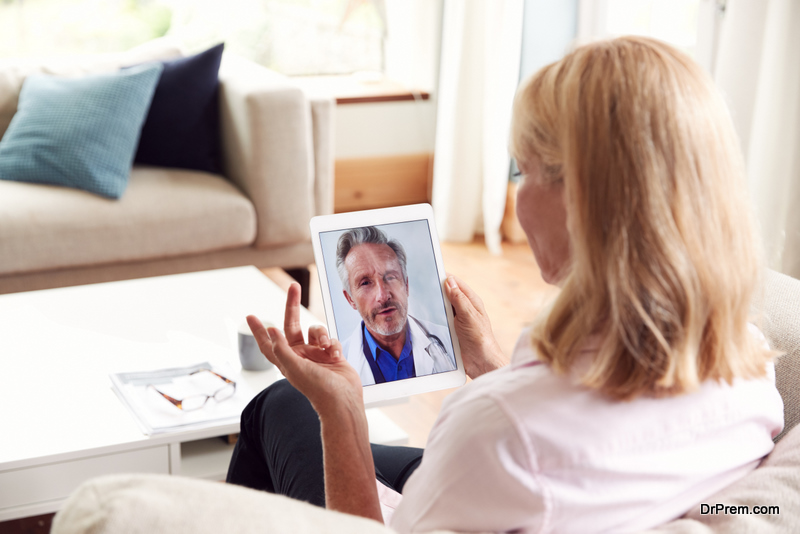 DXH Second Medical Opinion available in the portal has been another significant boost in Dubai medical tourism. Seven internationally accredited hospitals are enlisted to offer free SMO in cardiology, gynaecology, orthopaedics, oncology, neurology, urology, IVF, and other fertility treatments. All these accredited facilities are manned by experienced specialists providing cutting-edge treatment procedures in all these specialties.
The SMO program of DXH is aimed to offer patients a convenient way to develop a better insight and perspective of his/her medical condition from the reviews of other specialists. The service covers reconfirmation or replanning of previous diagnosis, case discussion with other specialists of the listed facilities, suggested treatment plans and the available treatment modalities in Dubai.
The biggest advantages of SMOs are that patients can securely share their medical records only with the assigned specialist amid strict confidentiality and the turnaround period is not more than 2 days. The SMO service can be availed from the DXH site by filling a form and sharing the required health documents.
Checking outbound medical tourism: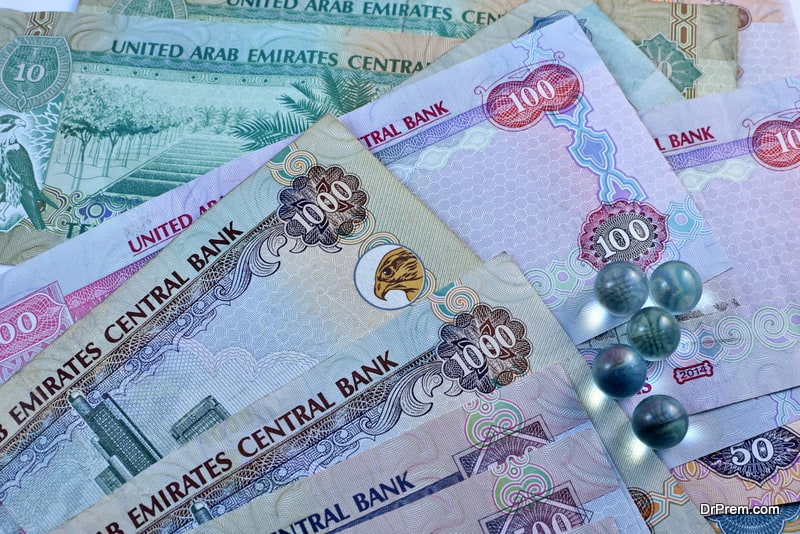 Dubai like many other countries is not spared from serious healthcare burden owing to the rising incidences in cancer, obesity, diabetes and high blood pressure. It has been a common practice for patents in Dubai to seek government-funded specialized treatments for critical ailments in the developed nations of Europe and the US primarily due to inadequate treatment facilities in the home country.
Millions of Dirhams are being spent annually to send patients abroad but thanks to the strategic developments that is helping in checking this outflow. The number of outbound patients dropped to 1,582 in 2017 from 1,994 in 2016.
Encouraging globally reputed international organizations allowing 100% ownership: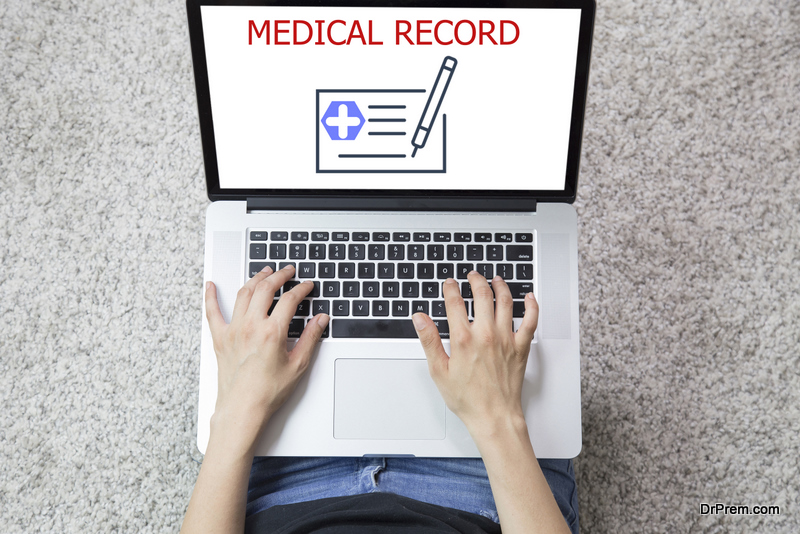 A significant part of DHA's medical tourism development strategy is to invite international organizations allowing them 100% ownership. The new law encouraged King's College Hospital, London to set up their first international establishment. Their start-to-end service offerings are centered on every need of the patient starting from treatment to recovery back home.
Patients through a specific portal can always access their records, files, treatment history and any other treatment-related information from any mobile device even after getting back home after the treatment. Smart data center created by DHA as included in the strategic development facilitates secured information sharing within its network of 30,000 facilities.
Attracting the best talent pool with a 10-year visa: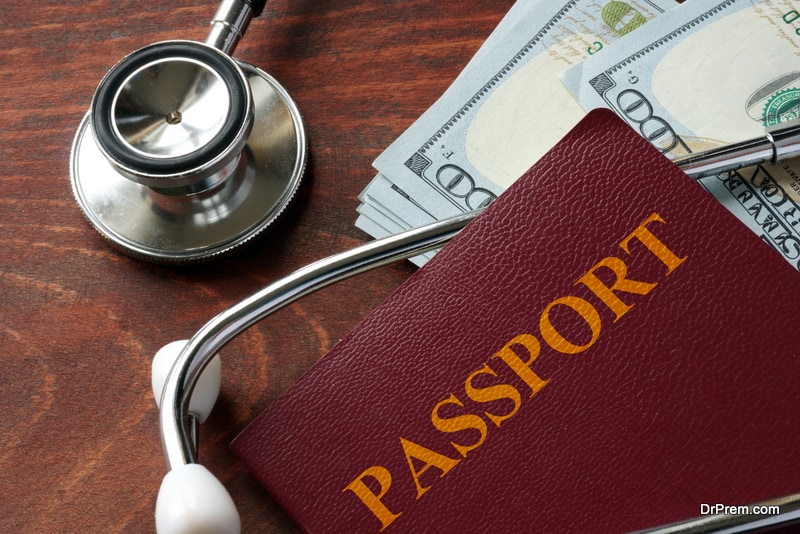 Dubai announced a 10-year visa for top-level medical specialists and researchers to attract best talents.  The government has also cut down red-tapism to some extent to encourage private practice of specialists reputed for ground-breaking treatment procedures. It has spared the long waiting time for specialists to acquire a license for practicing in Dubai. The government's visionary insight to build quality healthcare support is fetching great benefits for the medical tourism sector.
Focusing on indigenous pharmaceutical industry: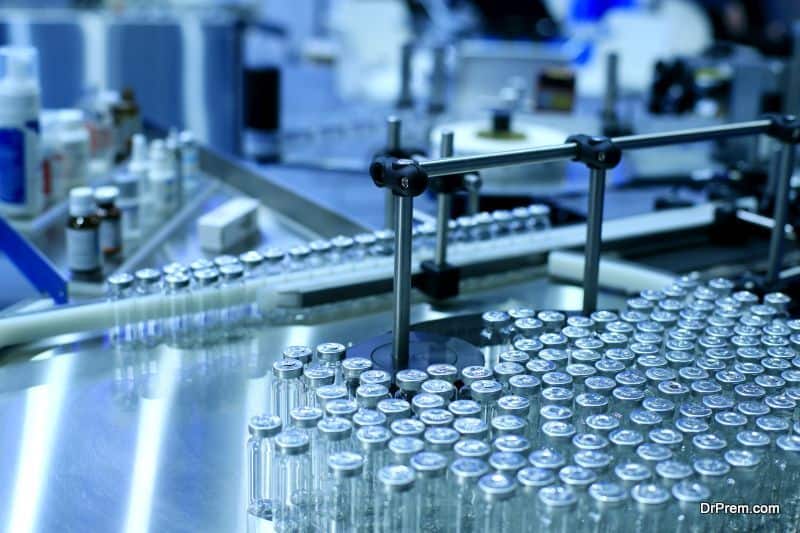 Building indigenous pharmaceutical and medical equipment industries is one of the top priority sectors included in the 2030 Dubai Industrial Strategy. The UAE aims to position itself at the forefront in knowledge-based innovation-focused business strategy to gain a strong foothold in the medical tourism market.  The country is scheduled to run 34 indigenous pharmaceutical manufacturing units by 2020 taking the market value to $ 6.8 billion by 2025 from its current valuation of $2.5 billion.
Strategic partnerships facilitating at-home healthcare services:

Image Source : zulekhahospitals.com
Apart from quality, Dubai is keen on bringing innovation in every aspect of healthcare services. The aim is to add more convenience to patients. Zulekha Hospital in an agreement with The Health Bank (TTB) is ensuring quality at-home services for patients of Zulekha Hospital.
TTB is known for its superior patient care offering seamless movement of patients from the hospital to home without hampering the optimal clinical care required. Medical travelers can get quality compassionate care even in their hotel rooms in case of both simple and complex treatments. The objective is to transform the at-home healthcare landscape by deploying trained and qualified medical professionals approved by regulatory bodies.
This has two major benefits – One, it reduces the patient's hospital stay and cost. Two, it enables faster recovery amidst home comfort. The hospitals also benefit as they can reduce the patient burden.
Emphasizing on knowledge-building: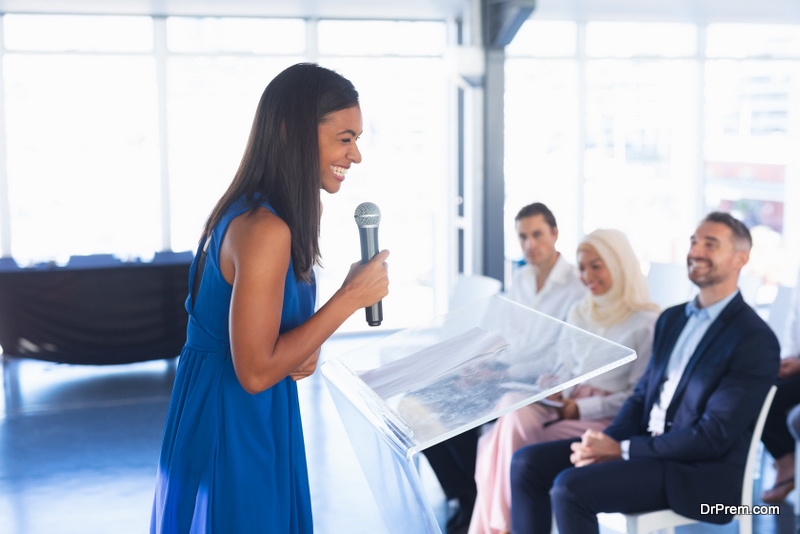 Much of the healthcare development in Dubai can be attributed to annual medical events, meetings and conferences acting as a platform for knowledge-building and information-sharing.
High-profile healthcare and business professionals attend these conferences regularly discussing emerging treatment trends and procedures in oncology, radiology, critical care, ophthalmology, cardiovascular pharmacology and other healthcare innovations. DHA further aims to transform top order hospitals and facilities to medical institutions and research centers.
Stringent quality control measures: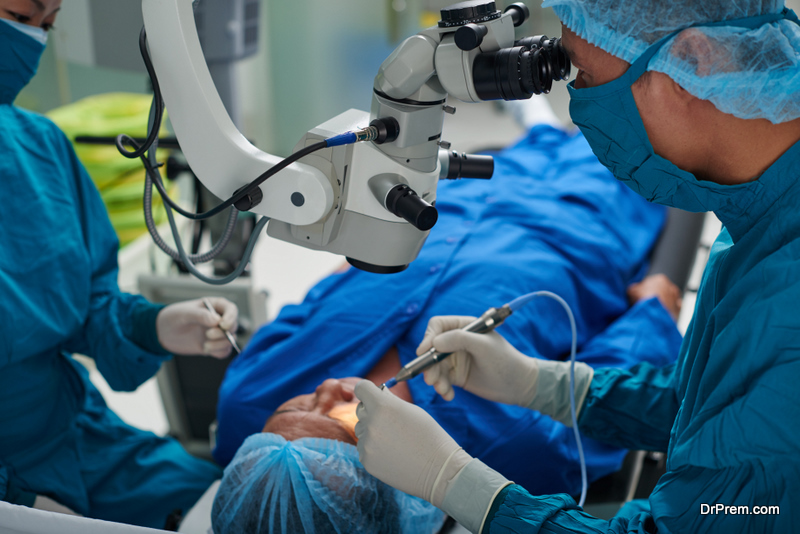 In a bid to uphold the quality in healthcare, DHA announced the closure of several private healthcare clinics, health centers and pharmacies that failed to comply with the authority's guidelines and regulations. This step was taken after inspections discovered serious violations in medical norms like below standard equipment and infrastructure in operating rooms and the shortage of emergency medicines.
Given the important role of private health facilities in the development of Dubai's healthcare, the DHA is eager to ensure patient-safety through regular checks in these facilities related to quality and regulation compliance.
It gives a clear indication that the government under no circumstances will step back in taking stringent quality control measures. This is important as quality is given top priority by foreign medical patients; any compromise here would derail all developmental efforts.
Focusing on wellness development: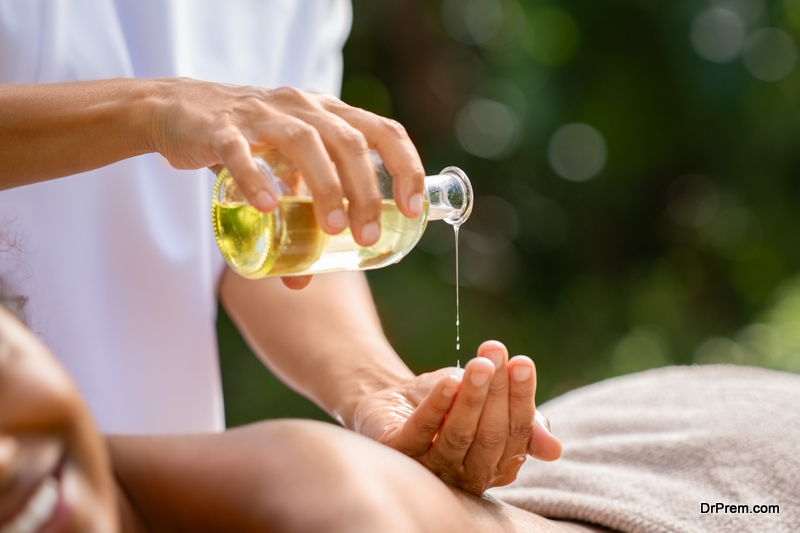 Previously considered as a luxury add-on, wellness has now become inseparable with healthcare. The mantra is to adopt a holistic approach taking care of both body and mind. Dubai is seriously considering this sector to reinforce medical tourism growth. The phase II of DHCC spanning 19 million square feet still under construction is dedicated entirely for wellness.
Wellness services play a great role in recuperation. But it is meant not only for the sick and ill but also health-conscious travelers seeking rejuvenation. Medical travelers can enjoy their stay in Dubai by availing world-class wellness services and engaging in other rejuvenating activities.
Las Vegas of the Middle East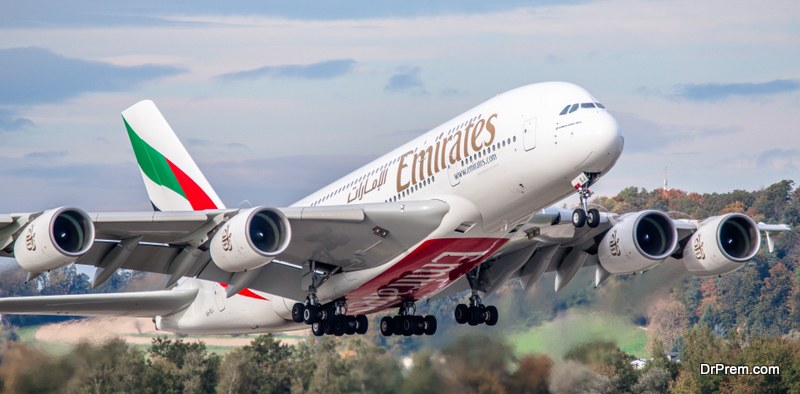 Rightly nicknamed as Las Vegas of the Middle East, Dubai wishes to grab the attention of 20 million tourists annually and not to forget that Dubai has won the right to host the World Expo 2020scheduled from October 1, 2021-March 31, 2022 (a pandemic-enforced rescheduling of the 2020 event).
Etihad Airways and Emirates Airlines have paved the way for more travellers to come and visit Dubai and Abu Dhabi, the beautiful capital of UAE. In addition to this, Abu Dhabi is all geared up to build the Louvre Abu Dhabi, Zayed National Museum and Guggenheim Abu Dhabi, which for sure would be another attraction to the religious tourists (tourists with religious sentiments), and boost Abu Dhabi Medical tourism. World Tourism and Travel Council has reported that the second largest economy in the Arab world (after Saudi Arabia) UAE's Gross Domestic Product last year was Dh56.5bn simply from tourism itself which symbolizes 4 percent of the National total GDP.
Dubai stands as one of the glaring examples of how strategic development can help in medical tourism growth. Being a globally leading tourist destination welcoming tourists of over 120 nationalities, the crown of Emirates seems to touch new milestones in medical tourism.
Global investors look to Dubai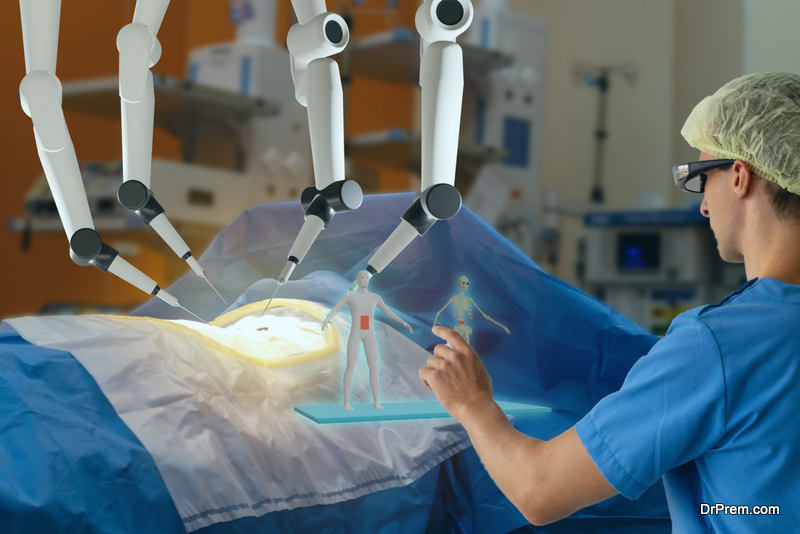 Dubai's continuous focus on the development of healthcare and facilities, as well as being one of the finest healthcare providers globally, has attracted the attention of global investors. Dubai and the UAE has established as a provider of cutting-edge medical developments through various innovations and improved infrastructure.
Medical tourists can opt for the latest medical treatments such as radiation surgery, 3D modeling (for dental procedures etc), and technology, AI assisted surgery, robotic surgery and pharmacy, stem cell technology and more. These innovations are aiding in quick, efficient and affordable diagnosis, potentially saving lives, and drawing investors from all around the globe.
FDI in the AI-Robotics Industry is the world's 3rd highest currently. Dubai aims to attract 2.5 billion dollars USD in pharmaceutical manufacturing and research by the year 2022. The city's pharma sector is pegged to reach 6.8 billion dollars by the year 2025 as reported by economic times.
Covid-19 and UAE medical tourism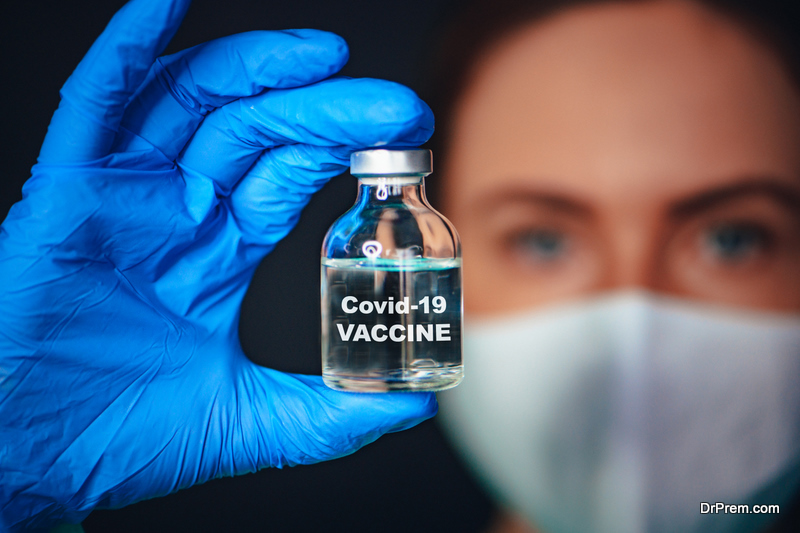 UAE's high vaccination rate has boosted the confidence of medical travelers, even during the Covid era. With its already existing world-class infrastructure and one of the highest vaccination rate, people in countries where the healthcare system is overburdened with covid cases, will look toward the UAE for quality healthcare. Russia, Europe, India and West Africa are some of the markets the country is looking at. As many countries have opened flights, UAE is expecting approximately 20 million global visitors at the Expo 2020 Dubai between October 2021 and March 2022.