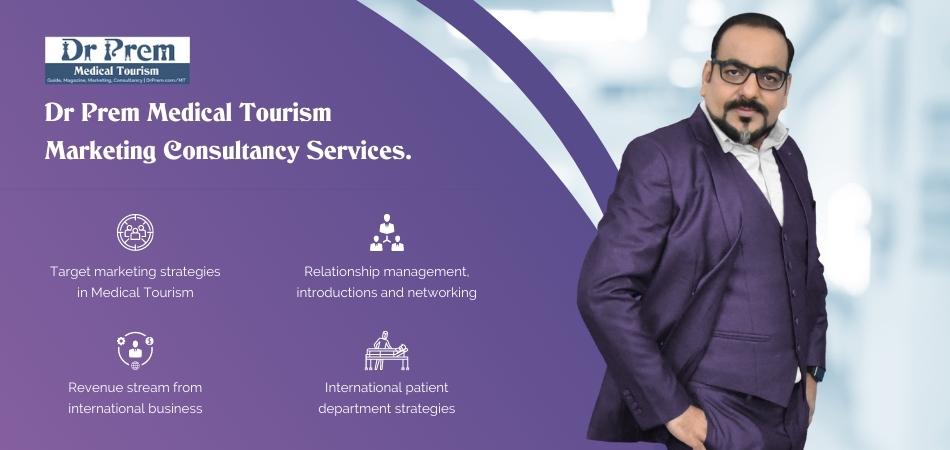 Will medical tourism die? Will wellness tourism collapse? Prolonging of the pandemic has given rise to these obvious questions. A majority of experts believe the Covid-19 impact will last till 2022. It would not be wise to put marketing activities on hold for that long.  Neither can you go too slowly else it will erode your brand. Hard times do not call for stalling essential activities but one has to do it focusing on viability. Let us have a look at 7 key viable marketing strategies at the end of the write up that will help you to sustain your business in difficult times.
Medical Tourism Marketing – Guide, News, Update, Trends and Research by Dr Prem
Medical and wellness tourism market will not only survive but thrive
The demand for healthcare and wellness is at all-time high. Patients are having a tough time getting the required care and support in chronic disease management, cancer treatments, organ transplantation and other critical conditions. Common sufferings are very much there, and people are eager to travel on first opportunity.
It would be wise to accept that such pandemic like crises will be a part of our lives. The world would see different forms of health emergencies in the future. Stopping marketing means going out of the customers' sight. Billion-dollar business awaits medical and wellness tourism that will pick up as travel restrictions get eased worldwide. It is the time when stakeholders need to take a viable approach to marketing activities. In the muted market, you have the golden opportunity to make your presence felt.
Mindful business is the future of Medical and wellness tourism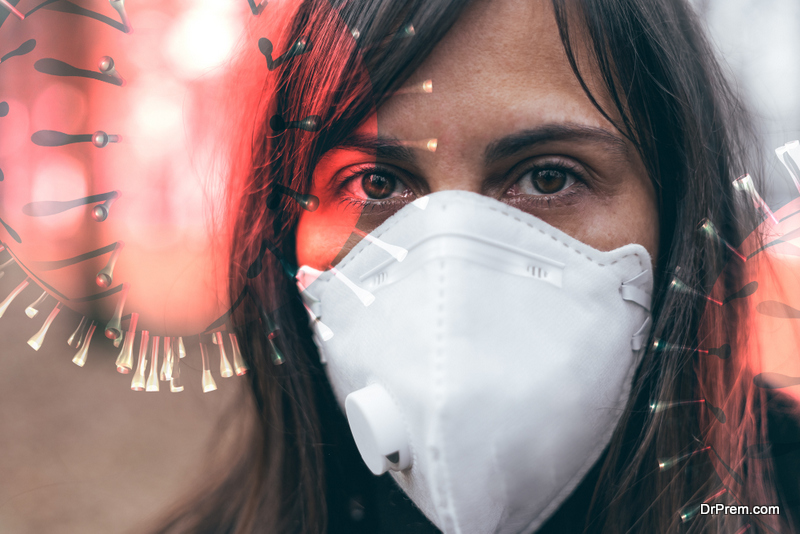 True, the Covid-19 pandemic has left us devastated, but at the same time it has given us an opportunity to build mindful business for enhanced sustainability. Few years before, we have seen crazy spending in marketing by hospitals and medical tourism companies, associations, governments, tourism boards without any fixed returns in the sight. This approach has to change forever.
Mindful business – the cornerstone of all approaches
The time has come to approach business strategies differently for sustainability and efficiency. Before learning tips to build sustainable medical and wellness tourism marketing, we need to take the mindful approach as it sets the base of everything.
It is all about being aware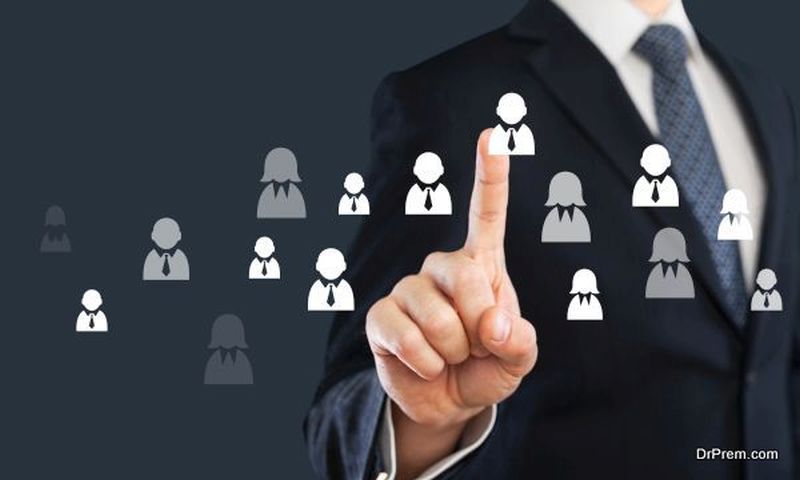 What kind of business you are into? What are the market trends? Who are your customers? What are their needs? What are they actually looking for? How well do you understand their needs?What are you going to contribute?  It is also about being aware of what impact your business will have in the future.
You need to have very specific and clear-cut answers to these questions. Unless you take the mindful approach, you will just scratch the surface, and it will not support your medical tourism and wellness tourism business sustainability. Understand, these two markets have become extremely volatile and dynamic since it is largely dependent on global travel.
There is a need to create a better service flow in global healthcare, wellness, and tourism through meaningful collaborations where every stakeholder has a bit to play. An organized mechanism will help the distressed patient get the best solution. Here mindful business approach comes into play.
What do Mindful Medical Tourism Business strategies look like? Check the following:
Build insights into your offerings
Keenly study the changing market. Are your offerings relevant? What are the emerging trends? Do some addition and elimination in your offerings. Keep a close watch on regular dealings.
Know Your Customer Market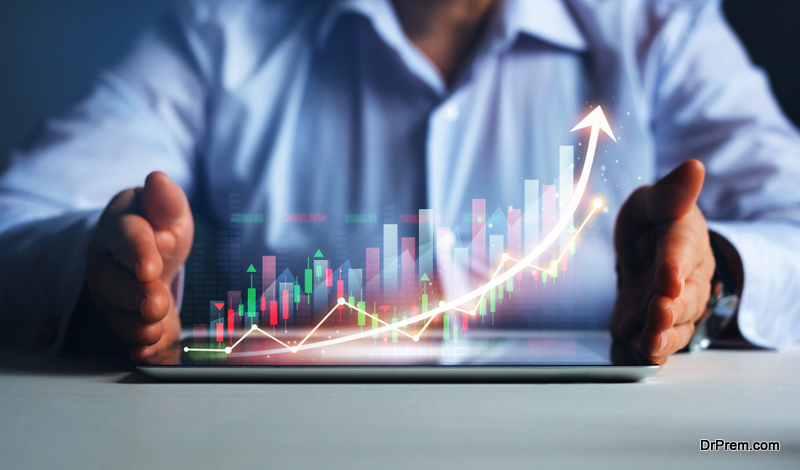 You may not have the same customer market given the persisting restrictions. Be mindful to explore new markets without losing sight of the existing ones.
Identify the patient's pain points
Have an eye for detail to rightly identify the patient's pain points that others do not. Map a hassle-free patient journey with your insights. Never fail to show your care for patients.
Be mindful of your contribution
How will your business help in solving the patient's problems? Do your offerings match their needs? Think deep about the ways you can add more convenience to patients in all respects.
Maintain transparency and quality-driven practices
Be more aware of your practices – how to improve them? Delve deep to remove all cloudy factors that could build distrust.
Shoulder the responsibility of patient's well-being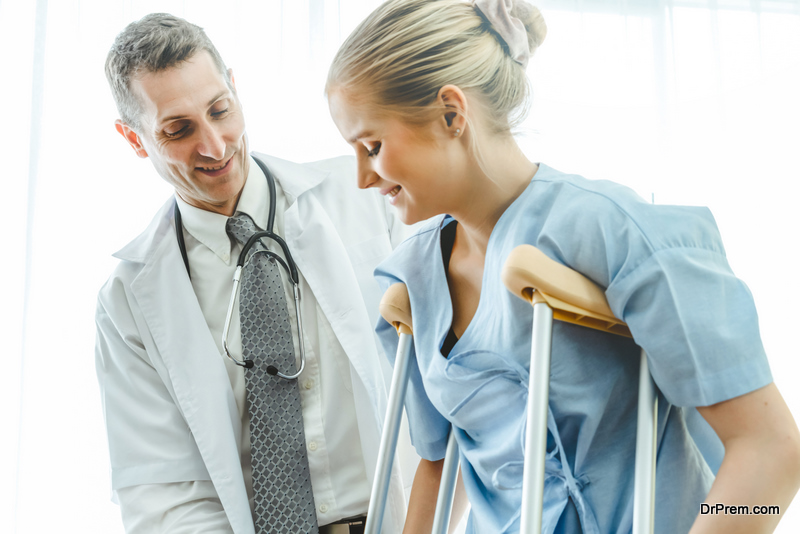 Be a keen observant of patient's well-being factors and create solutions accordingly. Pay more attention to their unsaid needs that may not be related to treatments.
Take your competitors as partners
The biggest benefit of mindfulness is to spot opportunities in threats. Devise ways to forge strategic partnerships with competitors, a win-win situation for both.
Focus on lean practices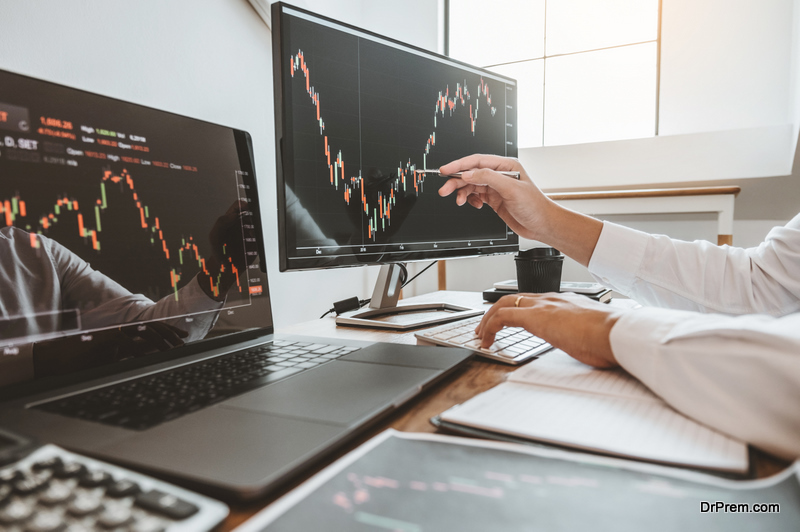 More mindful you are better you are at checking resource wastage. Be it in regular operations, marketing, or any other activity, be mindful about efficiency and viability. Is every activity in your business going right?
Promote mindful leadership
Mindfulness trickles down from the top. Leaders set precedence in mindful business that shows a positive reflection on organization culture, policies, and earnings.
Mindfulness in business helps you get a broader view as you realize different perspectives. This sets the sustainable foundation to withstand any storm.
How marketing can help grow medical tourism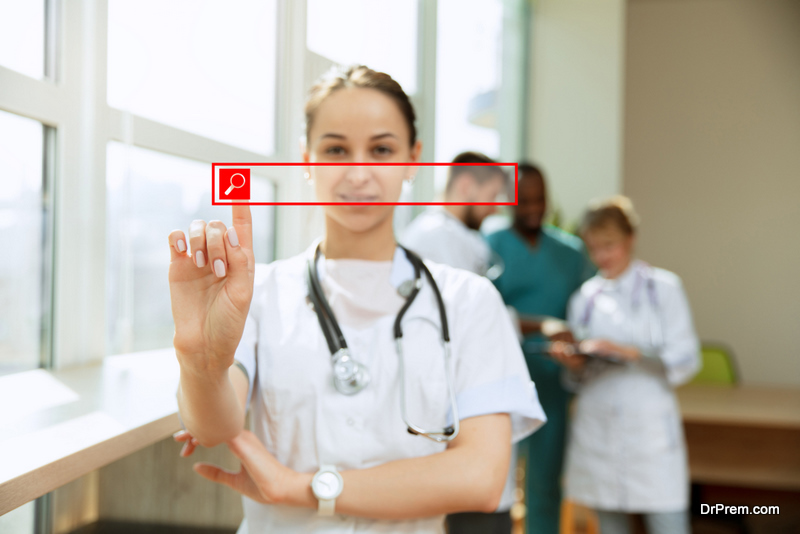 The medical and healthcare industry is undergoing a rapid change. The business of medical tourism is flourishing enormously all over the world and has proven to be highly beneficial for patients who fail to seek healthcare because of expensive or improper healthcare and medical services. Marketing is an effective phenomenon in all fields including the medical domain and it is gradually becoming inevitable and necessary for medical and healthcare industry.
Why marketing has become inevitable for medical tourism
The medical tourism marketing is growing in leaps and bounds and is highly crucial due to reasons untold, such as medical tourism awareness, consumerism of medical industry, rise of private players, entry of corporate sector in hospital management and increasing expectations of patients. Thus, a well-developed organized marketing strategy is necessary for achieving investment objectives.
The Big Shift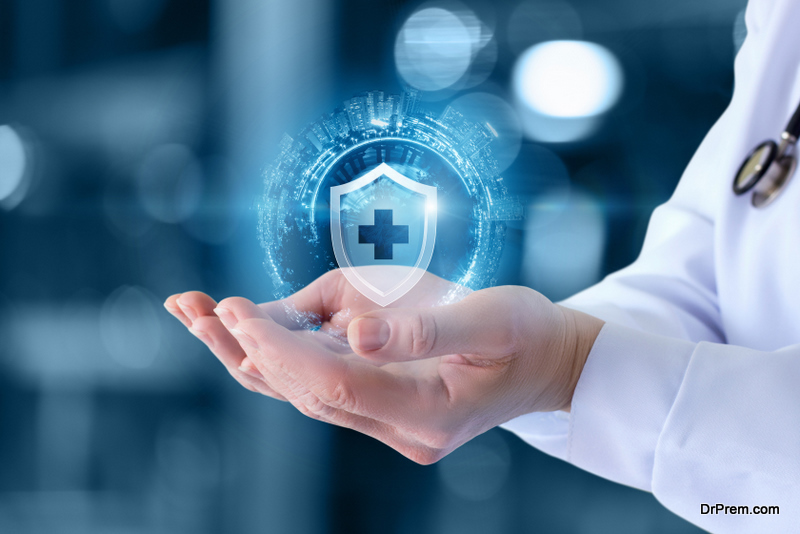 Effective marketing can work wonders for medical tourism companies and hospitals in standing out, increasing patient volume and above all boosting image. Marketing is indeed a hectic task and when marketing medical clinics and physician practices, it adds up to the challenge. With time, marketing strategies have also undergone a sea change and similarly the advertising techniques as well. Communication is akin to oxygen, the lack of which will let one's practice to die.
Marketing strategies in medical tourism
Marketing
It is a process of communicating the value of a product or service to clients, for selling that particular product and service. It engages the application of standard marketing knowledge in combination with scientific theories and strategies, which majorly focus on health promotion and protection.
Healthcare marketing
It is a new approach to public health, which applies traditional marketing principles beside science-based strategies for prevention, health promotion and health protection. Healthcare marketing makes the newest advancements in the medicine industry extensively known and available to people at large. This might comprise new insurance schemes, improved and advanced medicines and better medical facilities.
Overseas travel for health reasons is a $40 billion market and growing more than 15%, a year throws up huge opportunities for anyone smart enough to tap it. Healthcare tourism offers cost effective medical services for the person who are not able to afford these services in their home country because of its high cost and many other reasons. Countries that are actively promoting healthcare tourism include Singapore, Malaysia, India, Thailand, and Hungary. These are also emerging as great medical tourism destinations.
People have to pay more for healthcare and social media represents an opportunity that can be used favorably to meet healthcare needs of the patients. When you have forced market resources and you have to have a continuous presence in the market place to move healthcare consumer's attitudes, preferences and choices.
Healthcare marketing is the best way to attract and enhance population to opt for medical tourism. Healthcare marketing needs to keep up with times and changes as overall healthcare. The business of healthcare is discussed in market terms where patients are known as consumers and healthcare facilities are businesses that provide a service. Therefore, it is the duty of medical facility to provide proper facility to their customers in order to make their brand image and meet customer's needs.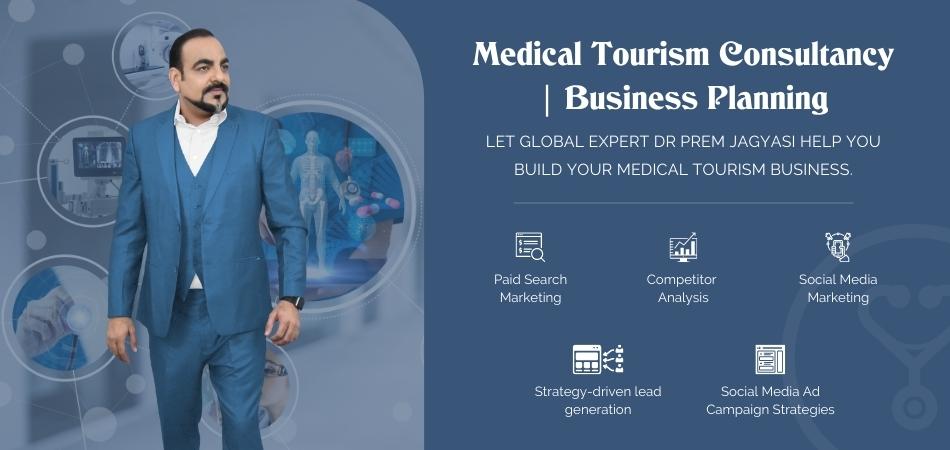 Marketing in medical tourism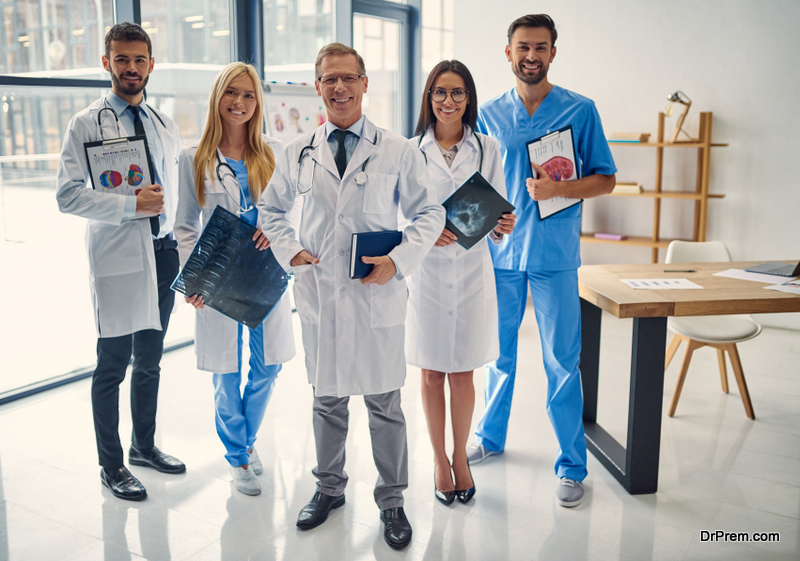 Most medical tourism advertisements stress on advantageous factors, such as reliability, technology, quality of healthcare and overseas training. The major factor of an increasingly consumer-driven era of healthcare is a push towards different methods of cost transparency.
Many health insurance companies are working to make medical tourism affordable by making different policies and providing an estimated cost for healthcare services to their clients who enroll for the health plan. Marketing strategies also includes competition in the price and there are many hospitals in the same place in a particular destination or area, which offers different price for the same treatment.
On the other hand, some marketing strategies are unethical too. For the sake of some personal benefits, some medical fraternities go hand in hand with the medical marketing companies.
Doctors usually implant an expensive device, which the patient may have spent less if the doctors used and inexpensive implant with the same benefits. This is unethical as well as dangerous for the patient undergoing surgery under general anesthesia with a very high chance of catching infections.
Many strategies range from hospital decors and displays, facilities for customers, to the countless inventive services provided to attract the customers. The organizations sensitively plan their options because they know that only fulfilling the primary economic transaction is not enough.
To entice more customers, it is vital to give them an environment that takes proper care and in turn, fulfills all their basic needs regarding expediency, safety, information, entertainment and soothe.
Create lean marketing strategies – simple, efficient and result-oriented ensuring some ROI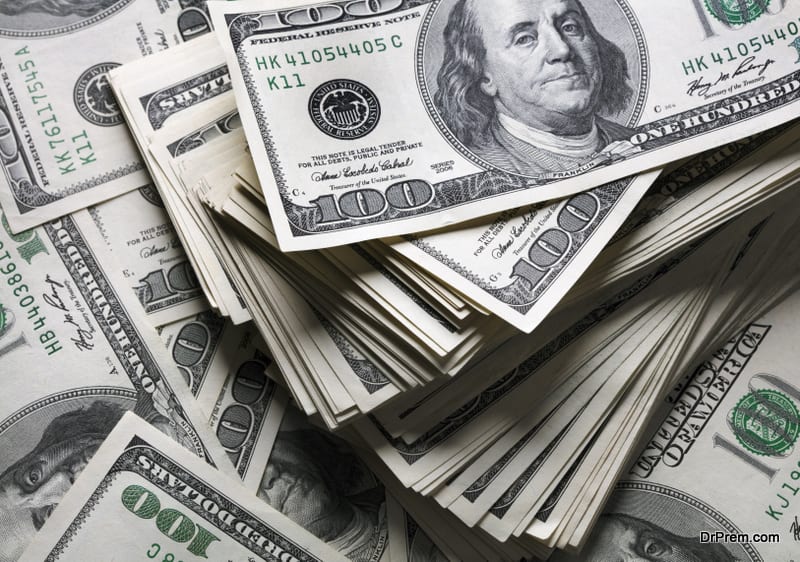 Given the poor conversion rates in challenging times, traditional marketing strategies will not work well for your business. The need is for viable and lean marketing strategies that will prevent overspending and at the same time ensure a certain ROI.
Overspending in marketing may lead to increased pricing of medical tourism packages and related healthcare services, which ultimately gets passed on to the patients creating an unnecessary burden. With the lean approach, you could get a better reach to customers and have an edge over others. This will prevent wastage of resources and make your business sustainable.
Tips to build sustainable medical and wellness tourism marketing approach
Think of different approaches to reach out to your customers. What attributes will attract your customers in such difficult times? How to communicate with them?  What you need to do extra to bring customers to you? Here are some useful tips.
In tough times, empathy matters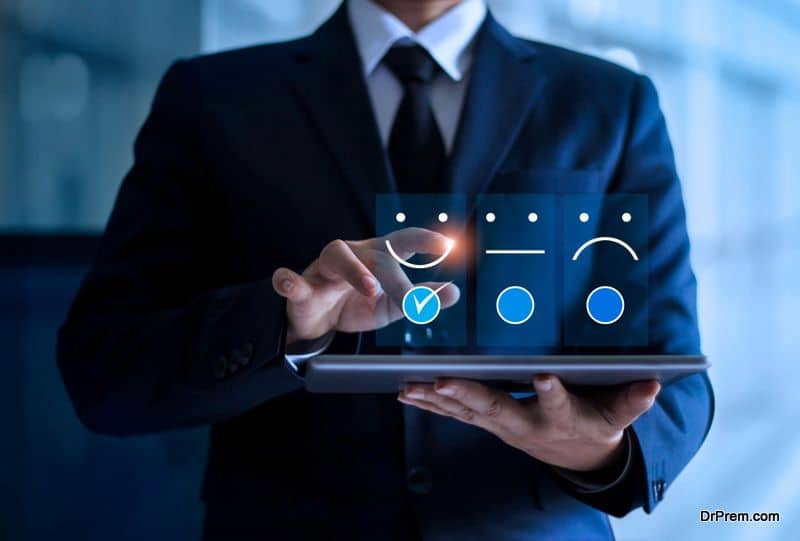 Let your brand speak of empathy by delivering the content that cares. People value care more than anything else. Offer services that show your empathy. It could be allowing rescheduling of services without any charge or offering some services at a much lower rate.
With this attitude, you display your empathy that you understand your customers' difficulties and are willing to help them free of cost. This would go a long way in enhancing your brand image – a brand that cares.
Leverage on low-cost paid Ads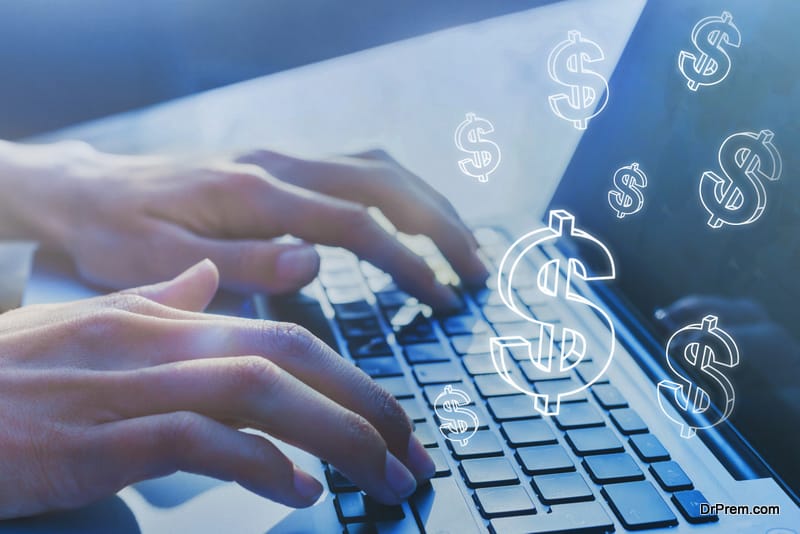 You may feel apprehensive in going for paid Ad campaigns to check your expenses but in crisis, these can give unexpected results.  When most of the huge marketing spend gets cut down, low-cost paid Ads give the best returns.
By paying just about 25% of the normal rates in Ads, you can get an incredible boost in CTRs (click-through rates), impressions and user connection rates (where users mainly connect with websites). With one-fourth of your usual spending, you ensure bigger returns.
Grow your networking and B2B engagement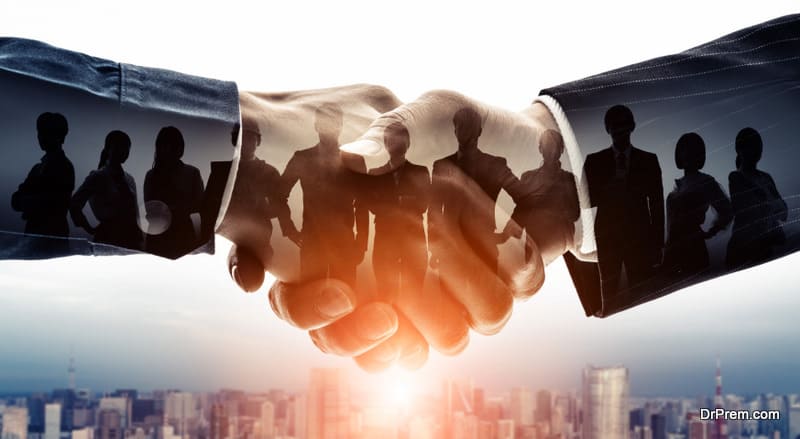 Regardless of hi-tech solutions that you use for your marketing, people to people interaction still matters most. Interpersonal networking should be on the top of your to-do list. Direct face-to-face interaction is no doubt a great option but various online platforms can fetch you more advantage because its reach has no limit.
Register your business in authentic and reputed platforms to enhance your engagement with colleagues, stakeholders, business leaders and customers. Join discussion forums, events and conventions online for knowledge and information-sharing. You not only get in touch with potential customers but also extend your reach for greater B2B partnerships.
Work on experience marketing to build awareness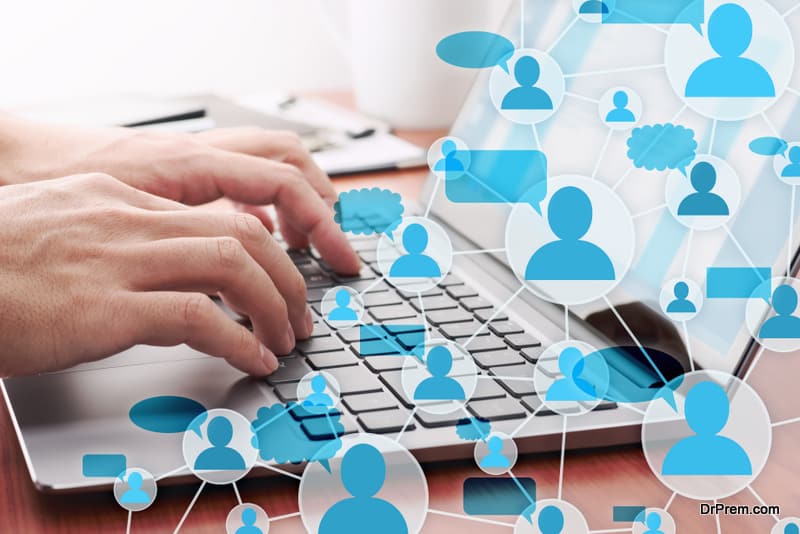 Offer something to make your customers reach out to you. It could be a free consultation or any service that will not cost you much but could be of help to your customers and enhance your brand image. Invite influencers and experts to visit your facility, website or even social media profile.
Ask them post reviews or to do some activities based on mutual cooperation and understanding.  The more you engage in these activities more you build awareness. People have become net dependent for anything and this gives you the opportunity to grab their attention.
Build your web traffic
Create quality informative content that will add value to your audience. Launch online coaching and tutorials in accordance with your business theme to draw traffic to your website. As people are looking for more knowledge-based information either to upskill or fulfill any specific purpose, your online offering will drive in more traffic. Virtual wellness coaching, fitness classes and health consultations are thriving right now many of which are either free or darn cheap.
  7 P's of viable marketing strategies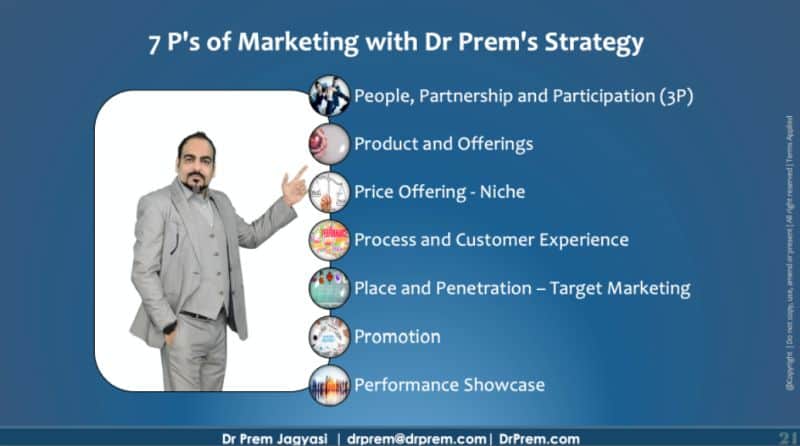 People, partnership and participation (3P)
Participate more in conferences and exchange knowledge and information with people. It is not about only tech solutions, social media or visual graphics but strategic partnerships with people. LinkedIn is a great way to connect with people and build partnerships. Get connected with 2nd or 3rd connections who you think will help in your business.
Product and offerings
Hard times call for fine-tuning your offerings to add convenience to your customers. Flexible appointment schedules, scope for rescheduling, offering remote consultations or offering special insurances are some add-ons that would help your customers more. For example, many destinations are offering Covid-19 insurance coverage to medical tourists in case they get infected while undergoing treatments in a foreign country.
Based on your audience profile, release valuable information on your website like updated treatment guidelines, safety protocols and other upgraded offerings to build awareness in your target customers. Let your customers know of innovative efforts that you are putting in to tackle crisis situations so as to give them full protection.
Price offering -Niche
Rework on your pricing that would not only be competitive but generate more value than profit. This will not only help your business to survive but also help your partners and customers tide over difficult situations.
Process and Customer experience
Patients are always in stress that multiplies in difficult times. In such situations, simplifying processes improve customer experience. In medical and wellness tourism, documentation regarding travel and newer health and safety protocols could be cumbersome for your customers. Walk extra miles to ease out these processes like by offering amazing free concierge services, welcome kit, translator services, etc. that will make the entire journey of the patient pleasant and delightful.
Place and penetration – Target marketing
For few years, medical tourism is showing regional growth with patient travel mostly restricted to surrounding destinations. Patients from the US and Canada flew to Latin America while those from middle-east were happy visiting the GCC region and other Arab countries for their healthcare needs.
Medical tourism is 80% regional. In crisis situations, we need to look at the practical side of it – the feasibility. Which countries are allowing whom? If your country is welcoming medical tourists, make a note from which countries tourists are allowed. It may not be the neighboring countries from where you usually get more customers. You may have to target some far flung market and create penetration strategies.
Promotion
You cannot think of a thriving medical and wellness tourism business without active promotion. The focus should be on low-cost high-display marketing to create a massive outreach. Think of investing in low-priced high-converting search advertisements.
Performance Showcase
It is important to showcase your performance not only the offerings.  Build a robust collection of your customer reviews and testimonials and make it prominently visible on your website to catch the customers' attention.  Upload high-quality images and videos of your achievements, award-winning ceremonies and also of partners and team members giving due credit to their contribution.
Let your audience take a virtual tour to your facility. Video interviews with your customers and health and wellness experts make your performance convincing as well as appealing. Talk about your performance and experiences in various case studies highlighting the steps and procedures that led you to great outcomes.
Crises will come and go. The key to successful marketing in hard times is to identify viable strategies. Use your intuition and expertise to generate newer demands or create innovative solutions that would successfully meet the indispensable requirements of your customers.
Promotional tools to aid medical tourism marketing
With more and more countries and providers around the world joining the medical tourism market, it has become quite difficult for relatively new companies to carve a niche for themselves in the highly competitive market. However, with the right promotional tools, it would be easy for these companies to rise above established players and get the recognition they need to grow. Accordingly, here are some promotional tools that would aid companies with medical tourism marketing.
Health and Wellness Affiliations
Contact local health and wellness facilities in the area and collaborate with them to market. Search for holiday retreats in your destination and ways in which you can join hands with them to send over your clients. Collaborate with other local businesses in the area and help each other grow as well. As the affiliations and collaborations increase, your name would automatically pop up in the marketplace.
Adverts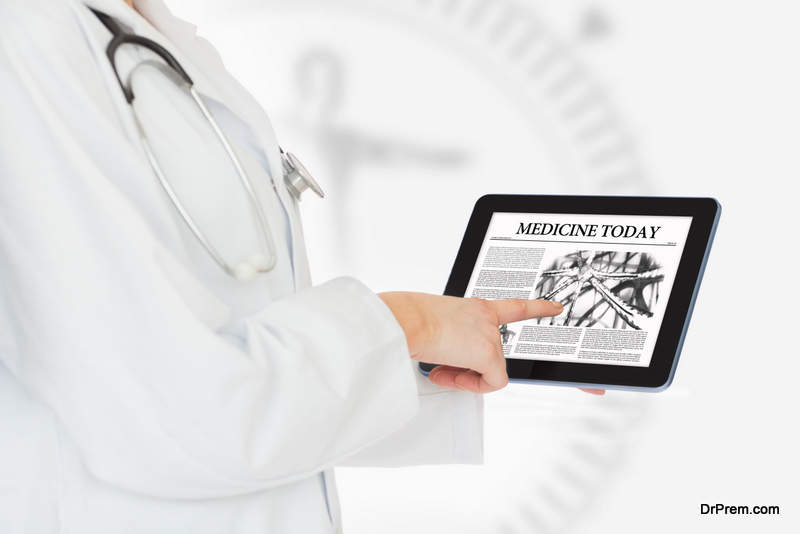 Traditional form of advertising never fails. Place adverts about your medical tourism products and services on newspapers. Contact publications to have these adverts placed on medical journals, brochures and even in flight magazines. This would surely help medical tourists take notice of your company.
Media Publicity
Getting the attention of media is also a win-win situation for your medical tourism company. Arrange press conferences to let the media know about your products and services. Use the media to highlight the pros of choosing your medical tourism companies. Arrange medical tourism camps to educate the public as well as get media attention. This would surely let you rise to the top quickly.
Presentations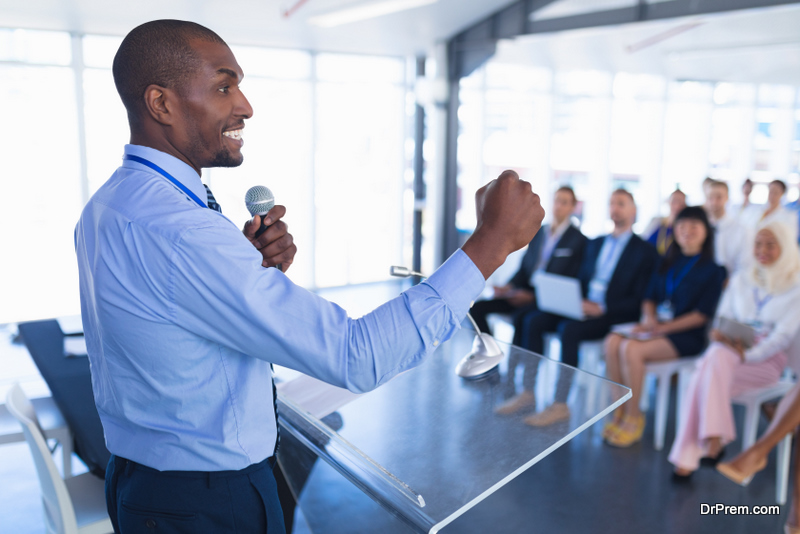 Physical presentations would be helpful in attracting more medical tourists to your company. You can conduct a class on medical tourism in a nearby adult education center or visit the local gym to educate potential clients about health and wellness travel. In addition to understanding the basic tastes of different clients, you would be spreading the word about your medical tourism company to many.
Online Brand Building
Maintain a strong online presence by engaging in social media marketing. Use these social media networks to paste blogs about medical tourism, adverts about your products, services, and even promotional offers you may come up with from time to time. Create and maintain an appealing website that would attract medical tourists who rely on information they find on the WWW to make their choices.
These marketing tools would help you promote your medical tourism business to the world. Make sure you use them to your advantage and maintain your reputation in order to succeed in the market.
Boosting medical tourism through native and digital marketing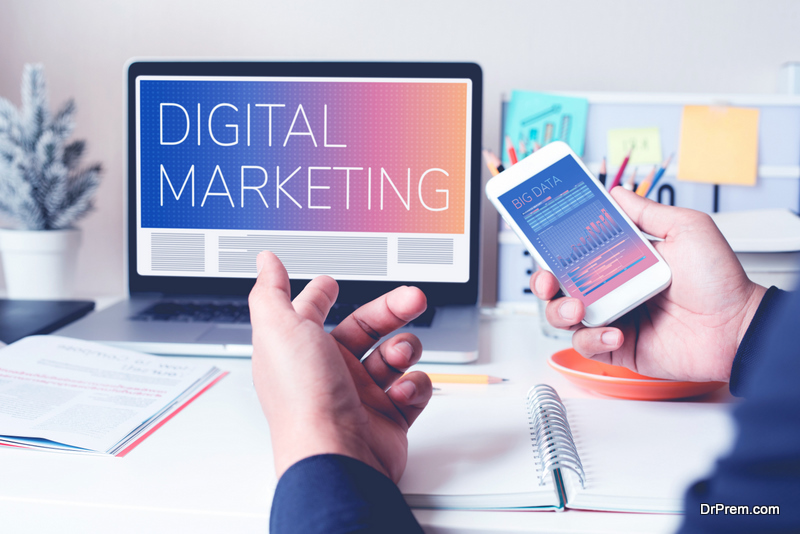 Embedded within the umbrella term, digital marketing, is native marketing. Native marketing can be said to be a form of paid media wherein the ad experiences is in line with the natural form and function of user experience. Let us look the benefits native marketing can reap when tied in to digital marketing to boost medical tourism.
Capture the attention of potential customers
In general, marketing efforts are geared towards gaining the attention of potential consumers, with the hope of converting them into sales. Incorporating native marketing in other digital marketing efforts will raise the attention of the target audience. This is primarily because native advertising allows for greater visibility, reaping greater engagement with the target audience.
Usually, people tend to merely glance over ads when browsing sites. Native marketing effort that works on integrating content into the existing publishing layout breaks away from this ad-blindness, encouraging people to take notice. As such, when the ads get noticed, there is greater level of audience engagement. This in turn, helps boost the number of medical tourists to a country.
Expanded reach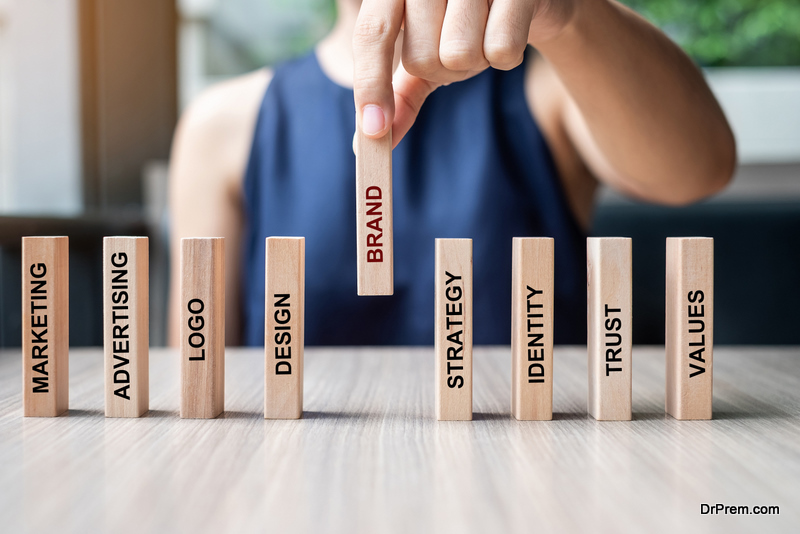 Traditional digital marketing mainly makes of use of websites, blogs, email, retail and print or other offline channels to build brand name and spread the word to people about a product or service being offered. The channels used are owned by the company itself. For instance, the website would be hosted by the company itself and is its online home base. Such content marketing is non-promotional and works on providing factual information alone.
When native marketing is added in to digital marketing, there is a broader reach. Native marketing taps on the use of social media and other third party online and offline media channels. This way, the audience base can be expanded and companies can leverage on existing audience and throw in some promotional content.
Innovative ads
On traditional digital marketing channels, there is only so much that can be done. However, when it is combined with native marketing, the scope is widened. Native advertising allows for greater scope to great a well-rounded ad related to the company's product launch or brand name.
Such ads can be placed on channels that are rich in informative content. Native marketing allows companies to be innovative to create ads that would appeal to consumers, with the hope of increasing the number of medical tourists.
In order to boost the number of medical tourists, businesses would greatly benefit if they incorporated native marketing into digital marketing strategies.[/vc_column_text][/vc_column][/vc_row]