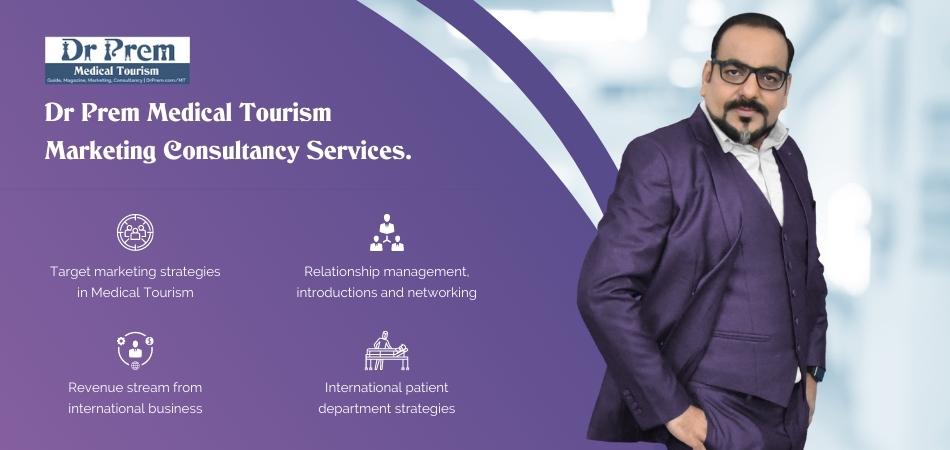 Jordan may be a small country hidden in the deserts of the Middle East, but it  has definitely made a name for itself by providing foreign paying patients excellent healthcare at a very affordable price. The high-quality medical facilities that Jordan offers attract the medical travelers, making it a prime medical tourism destination.
The large investment placed by the Jordanian government in the medical tourism sector to market Jordan around the world has worked out. Medical tourism Jordan statistics show that around 220,000 travelers pour in to Jordan seeking healthcare in 2009 in comparison to 190,000 in 2007. The small sector of healthcare is becoming one of the main economic drives of Jordan bringing in USD 1 billion dollars annually.
Medical tourism in Jordan – news, updates, guides and trends by Dr Prem
Medical tourism services providers seek to grow the network hospitals in Jordan by designing special guest suites to comfortably accommodate the patient and guests accompanying them. These arrangements also include special recovery resorts that have 24×7 facility and nursing care for the recuperating patients as well as the accompanying guest.
For the comfort of the guest, the appointed manager of the resort is familiar with the English language. Additionally, numerous measures have been taken to ensure comfort of the medical tourists that include removing the language barrier with most of the staff in hospitals well versed with English, Arabic and Russian as well.
Quality healthcare provider:
Image Source : kingabdullah.jo
The strongest pillar of medical tourism in Jordan is quality healthcare. To reinforce it, the Abdali Medical Center, the newest state-of-the-art facility in Amman provides high-quality patient-centric care to locals as well as foreign medical tourists.
Run in collaboration with Clemenceau Medicine International (CMI), the center delivers the highest standards in a wide range of treatments. This is the first private medical facility in the country to offer patient-oriented care through collaboration and multidisciplinary approach allowing improved diagnosis and evidence-based practices and research on the latest treatments and procedures. Its mission is to create a culture of excellence in medical tourism services in the MENA region.
Few years back, His Majesty King Abdullah inaugurated the cell therapy center at the University of Jordan as a part of medical tourism-boosting efforts. Ranked by the World Bank as the leader in medical tourism provider in the Arab region, Jordan looks forward to making new strides in this sector.
Jordan on an upward spiral in the world of medical tourism:
The success story of the healthcare system in Jordan was popularized to the world when the World Bank ranked Jordan in the top five medical tourism destinations of the world.
Jordan beats its competition: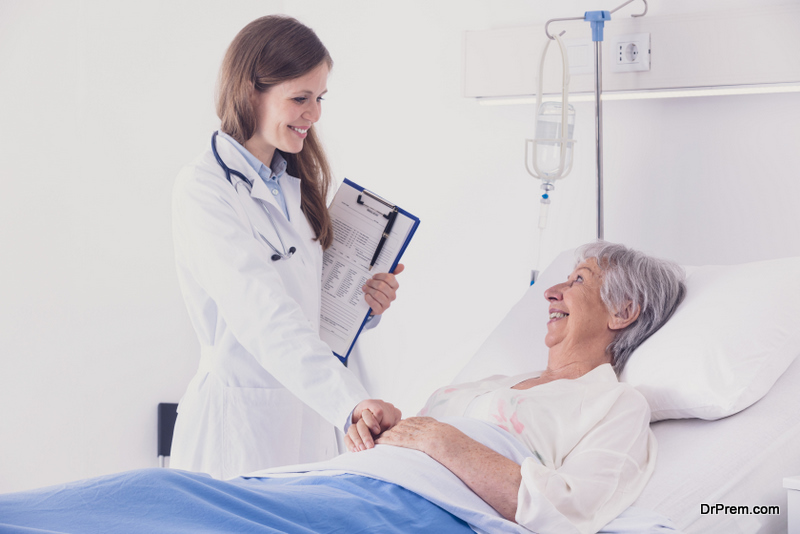 Jordan as a medical tourism destination offers a lot more than one expects. Jordan is a place known for its hospitality, which they deeply practice as an indispensable practice while entertaining their medical guests. Top-notch care and affordable treatments at a number of private hospitals in Jordan are the specialties of the medical tourism industry gripped in Jordan.
The government in Jordan also understands the profitable prospects of the rising medical tourism industry, thus, provides all financial allowances needed to improve the facilities so provided. Huge investments are being made in training and retaining health care professionals, as Jordan realizes the profits that are undercover and will prove of great worth in the near future.
Let the numbers do the talking: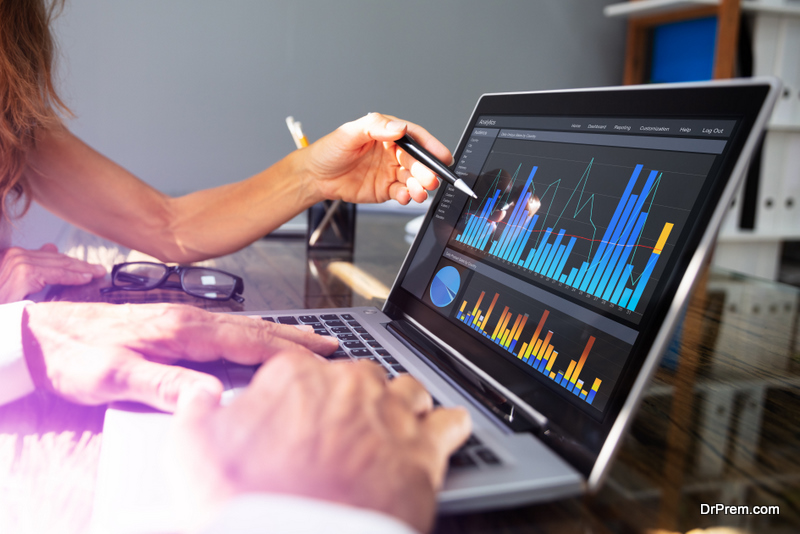 Often a comparison is drawn between the medical tourism practices and the revenues so generated in Jordan and the United Kingdom. If we analyze this comparison, we can find many similarities between the two. For example, the ratio of physicians to population is almost the same. The two nations also draw similar revenues from their medical tourism industries respectively but the marked difference is seen when we compare the cost of treatment in the two countries. Jordan offers similar treatments at substantially lower costs than in the UK.
The medical tourism industry contributes nearly $1bn to the gross domestic product of the country. Jordan is home to approximately 63 private hospitals and 2 university centers. There is an abundance of professional medical staff with close to 32 nurses per 10,000 patients. Several hospitals in the country have been accredited by the Joint Commission International.
Jordan today is catering to medical travelers from all around the world, especially from the West. The increasing costs of medical treatments in the West have made people look out for destinations that offer them high-quality healthcare at lower costs and Jordan is indeed one of the most preferred medical destinations due to the excellent healthcare system in Jordan.
Jordan has become a popular medical tourism destination of the world as it offers high-quality healthcare and affordable cost structure.
Healthcare System in Jordan: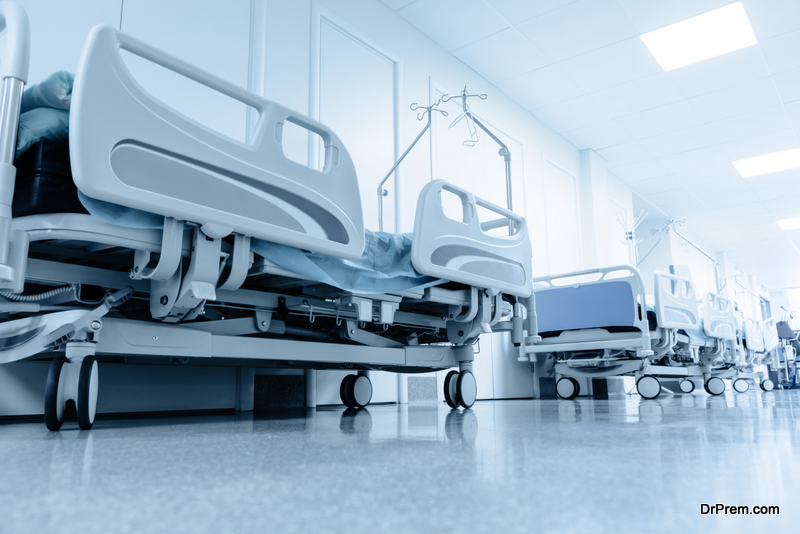 Jordan's healthcare system comprises of public and private sector. The public sector is under the responsibility of the Ministry of Health which accounts for 37 per cent of all the hospital beds in the country. The private sector provides 36 per cent of the hospital beds and the rest are run by the Jordanian military service. More and more strategic collaborations are being fostered between the private and public sector to further develop the healthcare infrastructure.
According to World Bank report, the successful healthcare system in Jordan has been awarded as Number One ranking of being the top provider of healthcare in the Arab region and 5th position in the world.
Quality of Healthcare in Jordan: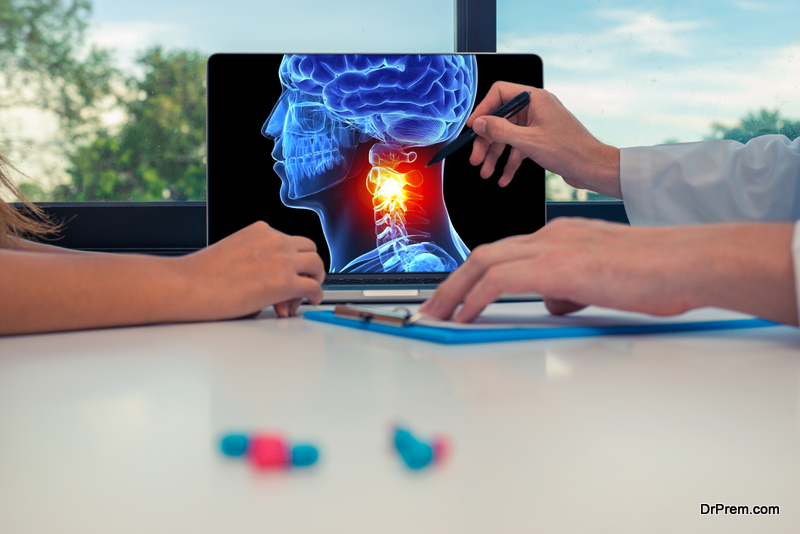 As proven by its rank of being the best healthcare provider in the Arab region, Jordan continuously maintains high level of quality at medical facilities across the country at a number of private hospitals in Jordan. With Jordan being a prime contender as a leading medical tourism destination, more investment from the public and private sector is being poured into the industry to develop the healthcare delivery, access and health information system.
There are six JCI accredited hospitals in Jordan which demonstrates its desire to attain an international standard quality of care in the country. Jordan even has its own accreditation system in place, accredited by the ISQua, to ensure the continuous drive to maintain and improve quality.
Highly acclaimed healthcare system driving Jordan medical tourism: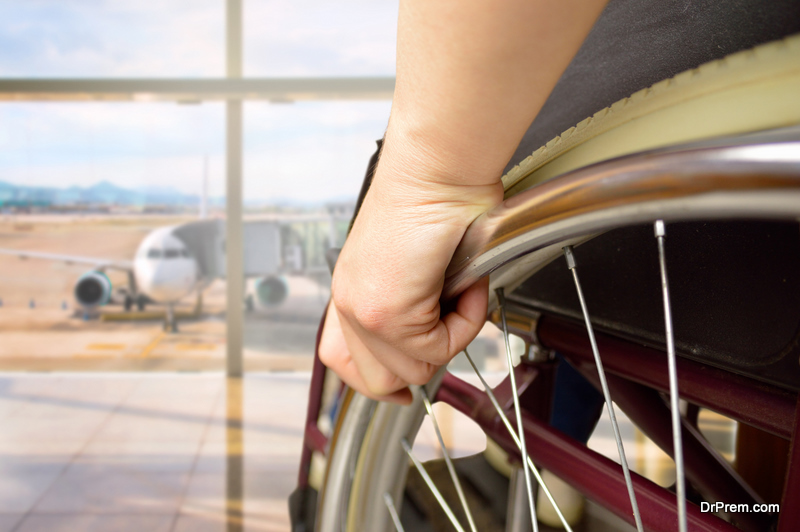 Jordan has earned a reputation in the global medical tourism map for reasons good enough. Medical tourism Jordan statistics reveal that Travelers from 62 countries are coming to this country seeking medical assistance either out of necessity or by choice contributing more than $1.2 billion revenue earnings on an average.
Prime source markets are Saudi Arabia, Iraq, Yemen, Sudan, Libya, Palestine, Syria, Bahrain, Oman and the UAE. What makes this small country attract 200,000 plus medical tourists every year?
The answer lies in Jordan's offerings of superior quality of services at incredibly low costs. USAID has recognized the kingdom among the top three destination countries in the world offering the lowest treatment cost in about 63% of their chosen medical procedures. If a heart valve replacement surgery cost about $170,000 in the US, the same procedure can cost as low as $14,440 in Jordan.
Only the low-cost factor cannot work in the long run. Jordan has realized this. Uplifting the quality of services and providing patient-centric care, medical tourism can leapfrog to a much higher level.
It will be able to attract more patients from non-traditional markets like the USA, Kazakhstan, Russia, Ukraine, Nigeria and other African nations. Efforts are being directed to achieving this objective. Much of the credit undoubtedly goes to the unwavering support extended His Majesty King Abdullah.
Jordan – The first in many healthcare services in the MENA region: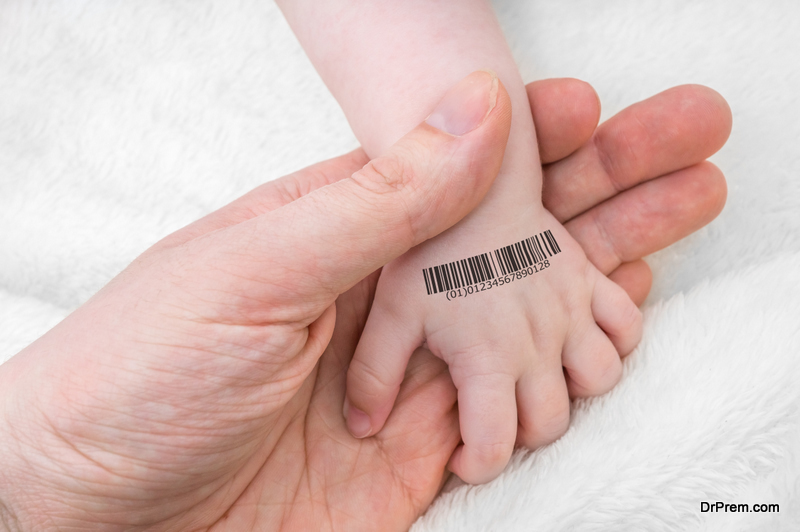 Jordan is also the first in this region to perform laparoscopic surgery, liver and bone marrow transplant and successfully giving birth to the IVF baby. Infection control is taken seriously which is a growing concern in many reputed medical tourism destinations. Due to close government monitoring, infection rates from TB and HIV are minimal. Malaria and cholera have been eradicated long back.
Based on recent reports of the World Bank, Jordan not only ranks first as a medical tourism provider in the MENA region but is also among the top five in the world.  It also earned IMTJ's Medical Tourism Destination of The Year Award in 2014.
King's support in Medical Liability law to make Jordan a 'distinctive example' in the MENA region: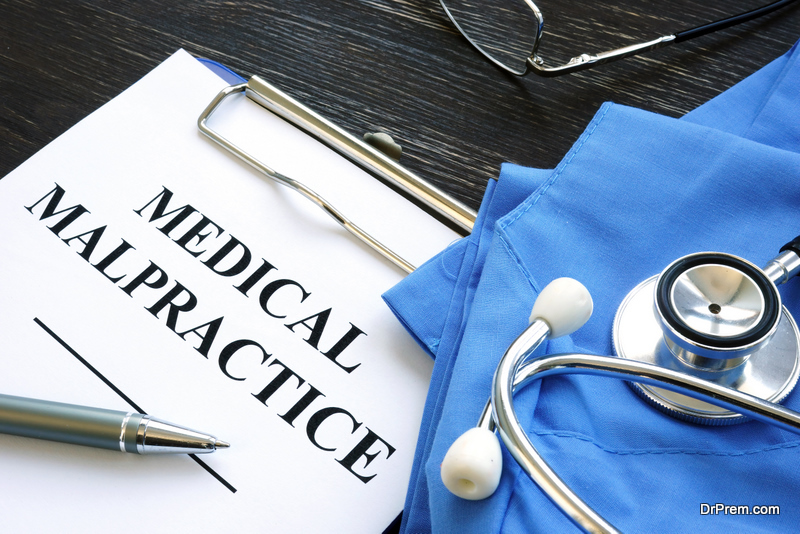 Last year, the country passed Medical Liability law to uphold service quality and patient safety. Cases of medical malpractice or errors henceforth will be referred to a specialized jury before finally presenting to the judge. The law mandates the role of physicians to register the patients' conditions explicitly including their medical history.
The patients should be well informed of their conditions and risks associated with the treatment or surgery. Healthcare providers are banned from getting into any act of treatment without the informed consent of patients except in specific emergency cases.
Under this law, the medicos are also prohibited from using any unlicensed or uncertified medicine or equipment or prescribing any medicine prior to the approval of clinical test results. The "holistic approach" of the law is to provide assurance to foreign medical patients beyond the Arab region.  Patients will feel more confident to travel to Jordan while seeking beyond the border medical care.
Abdali Medical Center – Continuum care and all services under one roof: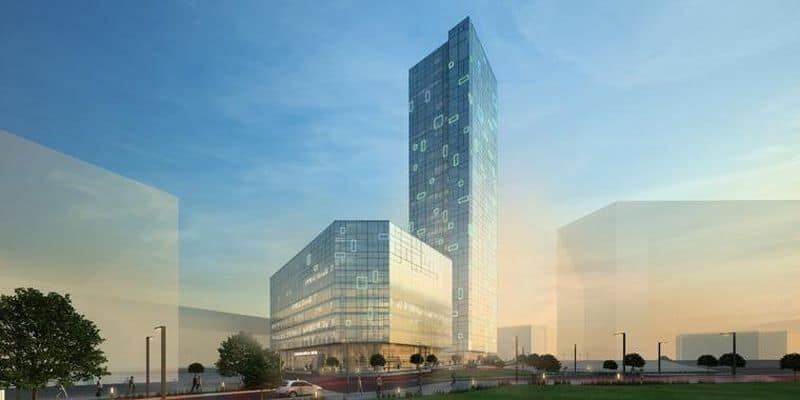 Image Source : linkedin.com
Guided by exceptional leadership, Abdali Medical Center will provide all services starting from diagnosis and treatment to rehabilitation under one roof. Sixteen specialty centers and multiple sub-specialties manned by top-level professionals will work in coordination to get the best patient outcome.
Emergency services, 200 beds, 100 on-site clinics, 14 operating rooms with cutting edge technology, an exhaustive radiology section, modernized laboratory and pathology, three Cath-labs and other specialty centers are included in the facility to deliver the highest level of quality care. On-site parking and valet services will add to patients' comfort.
Despite adopting the most advanced technologies in treatment and sophisticated IT system for quick and better patient diagnosis, the good news is treatment costs will remain affordable. Embracing the principles of compassionate care and strict clinical governance, the center is committed to providing a safe and superior patient experience.
King Hussein Medical Center – King in all respects: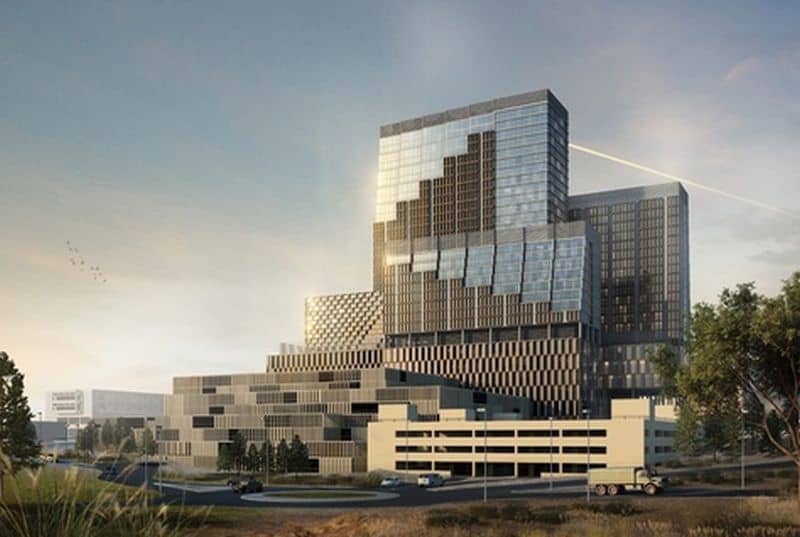 Image Source : arabianindustry.com
Hospitals, both government and private, form the cornerstone of Jordan medical tourism. The King Hussein Medical Center in 1985 was the first in the Middle East to perform a cardiac transplant. The same hospital was also the first in the Arab region to perform the kidney transplant way back in 1973. King Hussein Cancer Center is ranked as the 6th best cancer center in the world by the World Bank.
It is also the only cancer center outside the US to be awarded the JCI Clinical Care Program certificate and first oncology hospital outside the US to earn MAGNET accreditation.  This is another prestigious accreditation held by only 8% of the US hospitals and 9 international healthcare institutions in all. This is not all. The center has also fetched the title of being the "Best Medical Center in the Middle East " from Hamdan Medical Awards on January'19.
Royal Medical Services:
The military-run healthcare organization with 11 hospitals is doing a great job in dealing with conflict-related patient care. In partnership with governments and not-for-profit organizations, it is providing all care and support to treat patients and train doctors of Libya, Yemen, Sudan and Palestine.
Jordan is not missing out on any effort in creating a brand as a highly reliable destination. With a strong belief in their capacity and quality, the country is moving ahead confidently to be at the top of the global medical tourism.
The First Global Healthcare Travel Forum In Amman, Jordan
Global Healthcare Travel Council (GHTC), the well-recognized forum of National Councils in Healthcare Travel industry would be organizing the first Global healthcare travel forum in Amman, the capital city of Jordan. Under the royal patronage of His Majesty King Abdullah II Ibn Al–Hussain and hosted by Private Hospitals Association of Jordan, the event is scheduled at Le Royal Hotel from 25th to 27th February 2017.
This prestigious meet is poised to bring out unique marketing strategies to enhance the growth of global medical tourism with the active participation of renowned marketing and business consultants and other important stakeholders.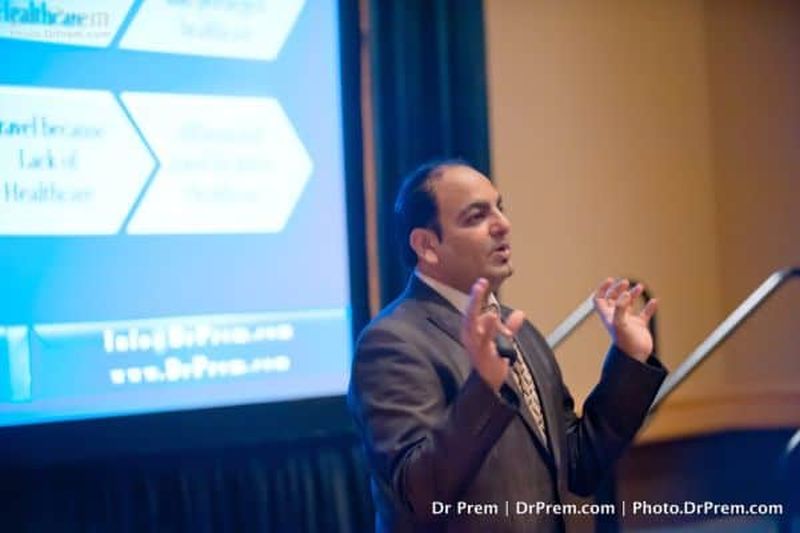 Dr. Prem, the award-winning keynote speaker and experienced medical tourism consultant will be delivering a highly informative presentation on latest innovation in medical tourism and wellness tourism marketing in this forum. Through his educative information and knowledge-sharing session, he will enlighten the audience about the latest developments and strategies to be implemented in medical tourism marketingwhich would be highly beneficial for the healthcare organizations.
Keeping in view the immense potential of global medical tourism sector, GHTC was launched in 2013 as a benchmark setting organization to further the growth of healthcare travel. The organization is represented by the top executives of world's reputed Healthcare Travel councils. Its mission is to raise awareness in global healthcare travel and make it accessible to all global citizens.
In the healthcare domain, Jordan ranks 1st in the Middle East and 5th in the world. Considering the high-quality treatment facilities available at a substantially low cost, the country's potential to be among the top medical tourism destinations is beyond any question. Hosting a prestigious global forum with GHTC, at this juncture, is a great marketing effort that will surely place the country in global limelight.
With medical tourism growing at a faster pace, marketing in medical tourism is also catching up fast as more numbers of leading global healthcare organizations are supporting this niche tourism sector aiming a bigger share in the market. The need for such an organized platform like GHTC is very much relevant today.  With the swelling in number of global medical tourists, the market is bound to experience astronomical growth. But this growth can be realized only through effective marketing strategies and by creating suitable infrastructure support.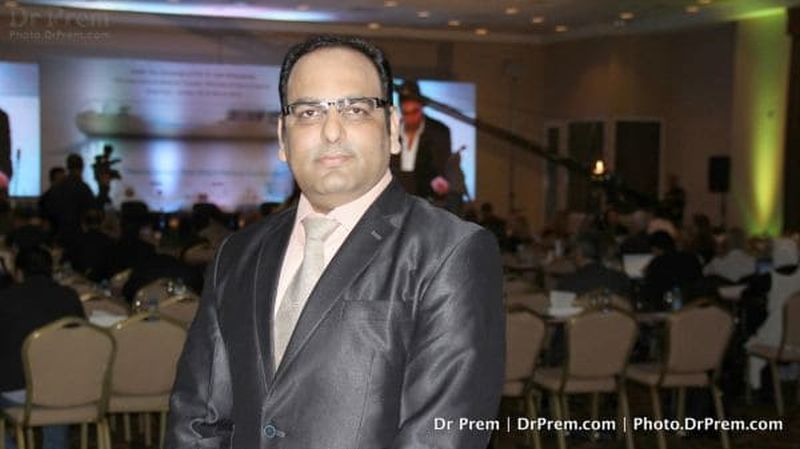 Dr Prem has delivered highly valuable speeches on different global platforms on medical and wellness tourism which was greatly appreciated by prominent stakeholders and business partners. Invitees in the upcoming GHTC meet will be pleased to enhance their knowledge and information base from his presentation and innovative ideas which they can implement fruitfully.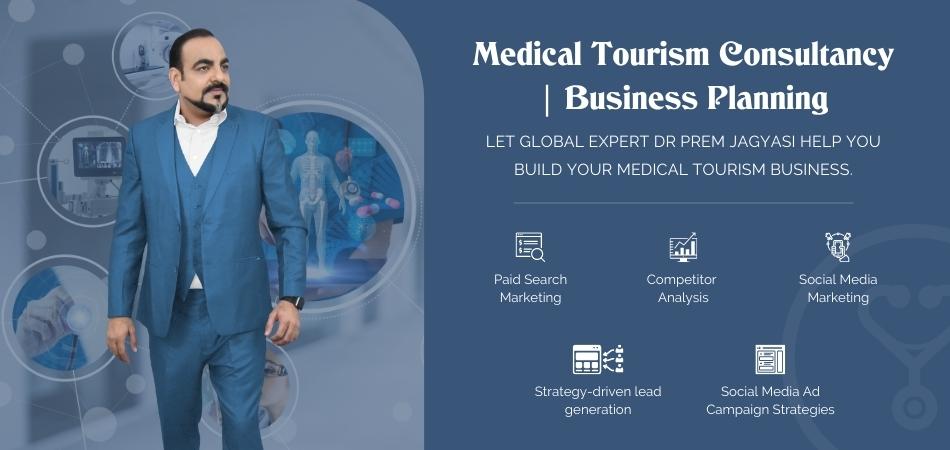 Talking of the potential of medical and wellness tourism, every country has its own assets and resources that often remain shadowed due to lack of proper marketing. Unlocking the potential is Dr Prem's forte. Being a highly knowledgeable person on medical and wellness tourism and wide exposure in global tourism, it is Dr Prem's passion to dig out the trapped potential of a country by providing unique marketing ideas.
He has vast travelling experience covering more than 45 countries where interaction with the local people and culture forms an integral part. This has helped him develop a strong knowledge base that imparted a finer sense to unearth the potential of medical and wellness tourism based on natural resources and talents. His contributory speech and presentation in this meet would set another benchmark in medical and wellness tourism marketing to be carried forward in future.
International Healthcare Travel Forum (IHTF) 2019, Jordan brings in new perspectives in global medical tourism – Review by Dr. Prem Jagyasi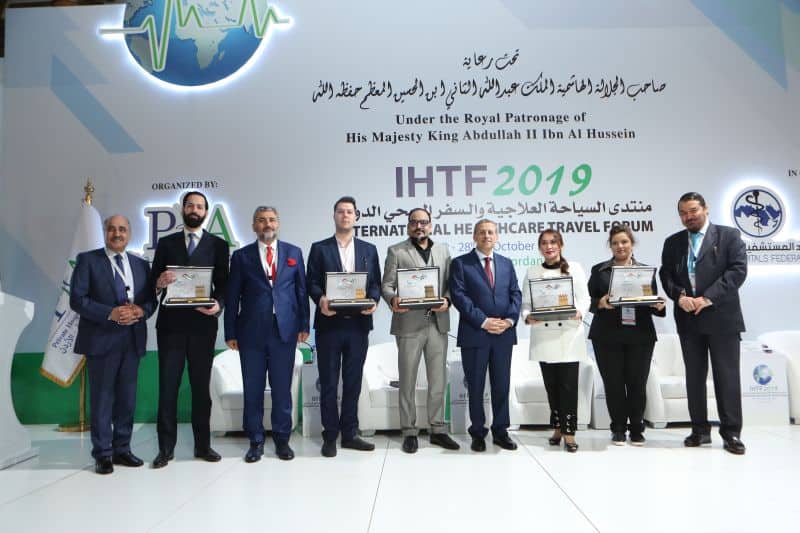 International Healthcare Travel Forum (IHTF)' 2019, one of the largest forums focused on healthcare travel in the MENA region was staged in Jordan from 26th -28th October; a meticulously organized event, unparalleled in all respects. Renowned speaker, Dr. Prem Jagyasi was invited to deliver the keynote speech of this event. His insightful words on the future of global healthcare and presentations received huge applause.
It was one of the best healthcare tourism conferences that saw the presence of over one thousand participants from 45 plus countries. Globally renowned speakers and dignified guests graced the forum, the prime minister of Jordan being the most notable of them. High profile medical tourism meets and conferences are common nowadays given the promising prospects of the industry worldwide, but rarely one gets to see a prime minister taking so much interest in it.
No doubt, his presence elevated the status of the conference. Much of the credit for IHTF's success goes to Dr. Fawzi Al –Hammouri, the Chairman of PHA whose relentless efforts backed by a well-coordinated team are pushing up the healthcare tourism growth curve. With more than two decades of experience in healthcare and holding an envious success record as a leader in Specialty Hospitality and healthcare, he is the face of Healthcare Tourism in Jordan.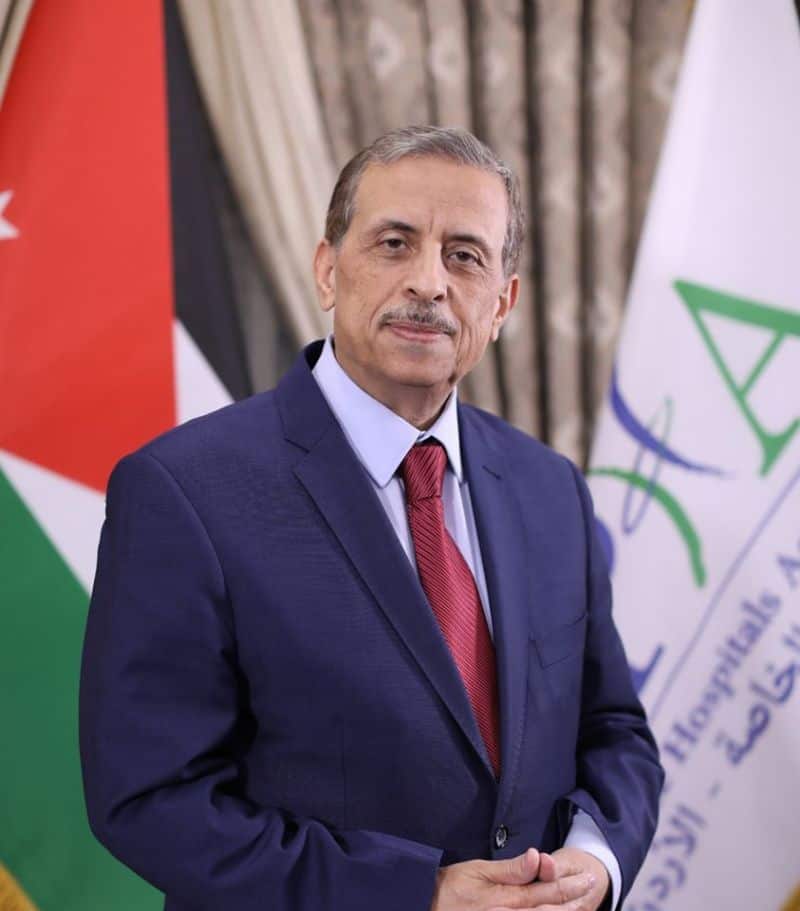 Read – An interesting conversation between Dr. Fawzi Al-Hammouri  and Dr Prem Jagyasi on Jordan's prospects in medical tourism
Healthcare tourism in Jordan: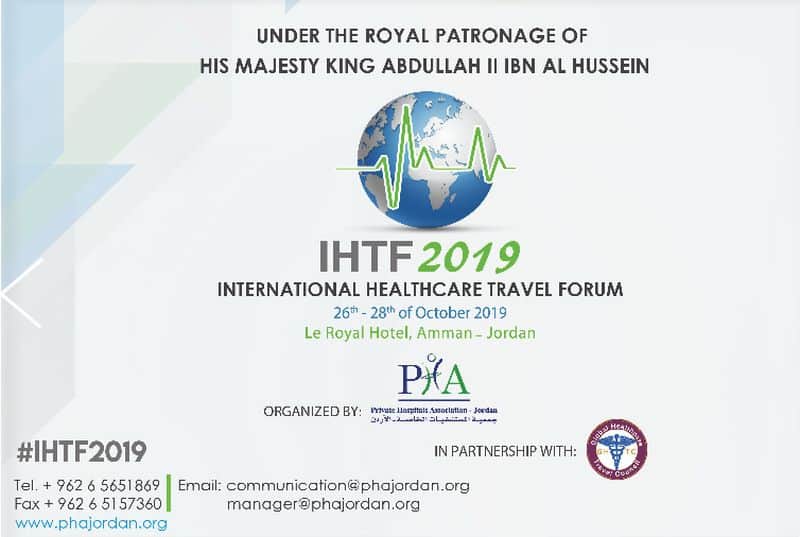 Quality is the baseline of Jordan's healthcare. This is the reason Jordan continues to enjoy a high ranking in healthcare tourism generating nearly $1.2 billion in revenue annually contributing 3.7% to the country's GDP. Mostly, a health tourist is never a solo traveler but is accompanied by family or friends. Travelers from 62 countries visit Jordan to avail exceptional healthcare support at incredibly low prices.
For every 1 patient getting treatment in the in-patient setting, nearly 3 patients are treated in the out-patient setting. Jordan is looking to diversify its products and services in Wellness and Spa by capitalizing its inherent resources especially the Dead Sea. The IHTF' 19 rightly supports the mission and vision of Jordan's healthcare tourism.
IHTF' 19 – The Agenda: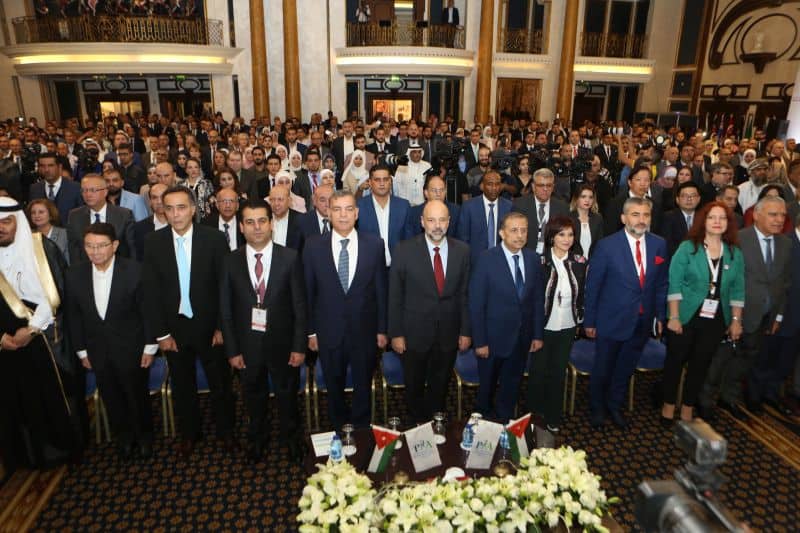 Organized by the PHA (Private Hospital Association) in collaboration with Global Healthcare Travel Council (GHTC) and Arab Hospital Federation under the Royal Patronage of His Majesty King Abdullah II Ibn Al Hussein, it was a highly interactive platform for global healthcare stakeholders to share, network and strengthen cooperation among different countries willing to develop medical tourism markets.
The forum also aimed at gathering decision-makers in global healthcare whose insights are valuable in market expansion and diversification. The huge participation of international healthcare professionals, representatives from healthcare institutions, government officials, insurance companies, medical companies, medical tourism facilitators, travel companies and spa and wellness service providers reflected the importance of this forum.
The Meet: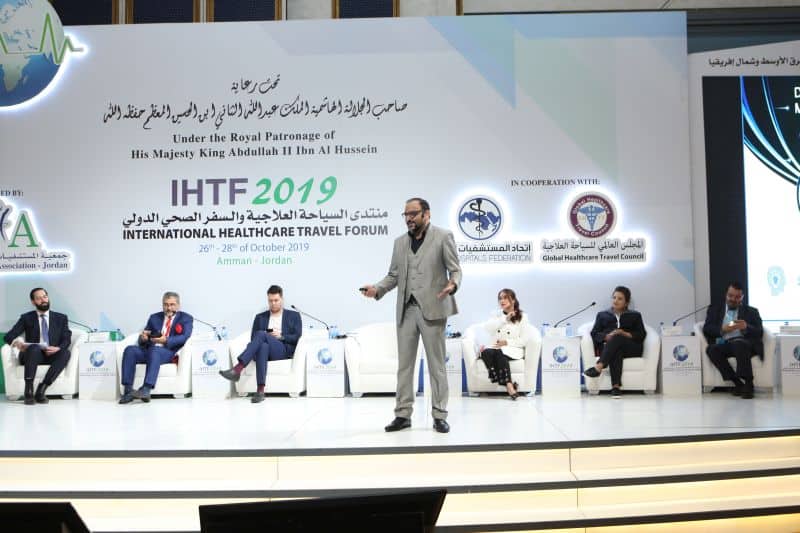 The galaxy of speakers present in the meet said all about IHTF's significance in the global medical tourism sector. Some of the notable speakers who graced the occasion are:
Prem Jagyasi CEO – Dr. Prem and Associates, India
Dr. Saad Jaber, Minister of Health, Jordan
MajdShweikeh, Minister of Tourism & Antiquities Jordan
Jumana Ghunaimat, Minister for Media Affairs Jordan
Dr. TalebAlRefai, X-Secretary General of UNWTO, Jordan
Laila Al Jassmi Founder & CEO Health Beyond Borders Dubai
Joyce Sacao President & CEO, HealthCore Philippines
EminÇAKMAK,Founding Chairman THTC, Founding Chairman GHTC Turkey
Abed Al Razzaq Arabiyat, Managing Director of Jordan Tourism Board Jordan
Asem Mansour CEO & Director General of King Hussein Cancer Center
Jordan
Lutz Lungwitz, President of German Medical Wellness Association Vice-president GHTC, Germany
Omar Shalabi Occupational Health John's Hopkins Aramco Healthcare, Saudi Arabia
Violetta Yanyshevskaya, Ukrainian Association of Medical Tourism, GHTC President, Ukraine
NisreenQatamish Director General, King Hussein Cancer Foundation Jordan
Ammar Abu Suboh General Manager, Islamic Hospital, Jordan
Salma Jaouni, CEO of the Health Care Accreditation Council Jordan
Stefano Urbani Founder & CEO Turismo Medico Italia Italy
Zuhair Bisharat Dermatologist Dead Sea Spa Director Jordan
RubaMusharbash Dr. of Nutrition and Dietetics Jordan
Alice YammineBoueiz Chief Executive Officer Arab Hospitals Federation LebanonAt IHTF JORDAN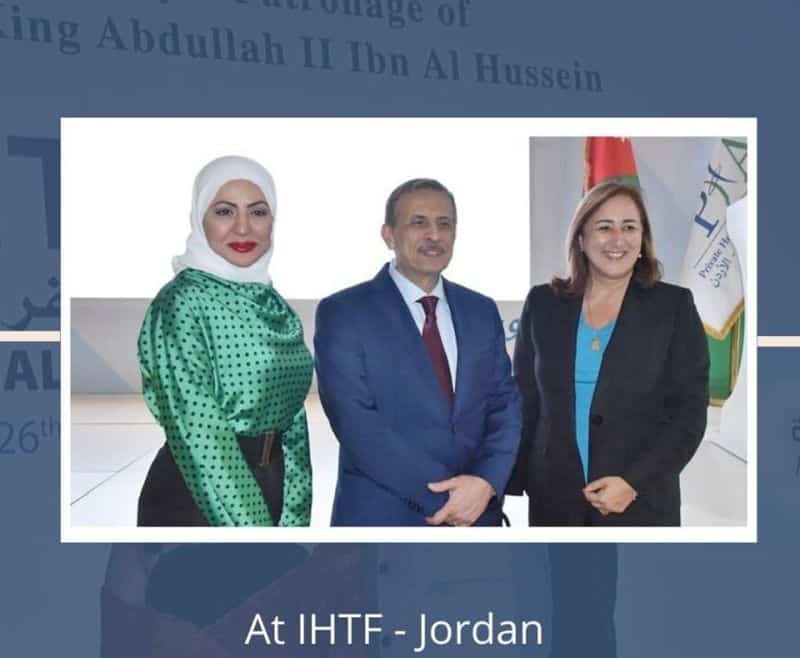 The forum kicked off on 26th October morning with the opening ceremony led by Dr. Fawzi Al- Hammouri, the PHA Chairman. This was followed by a ministerial summit themed on the Expansion of Healthcare Travel. The ministerial-level of participation in this summit was remarkable. It showed the government's keenness to take Jordan medical tourism ahead which is crucial for this sector.
Organizing such a grand conference and attending a host of dignified guests demands extremely meticulous planning, thanks to Dr. Fawzi whose tremendous efforts made guests comfortable. He walked miles to provide the desired comfort and convenience to everybody present; guests could not find enough words of gratification!
The exhaustive list of speakers was attention-grabbing that spoke a lot on the significance of this meet as well as the destination itself. Jordon went all out to promote its healthcare tourism market. All speakers and professionals have already made a mark in respective fields. Naturally, their words and presentations from different perspectives rose interest among the audience.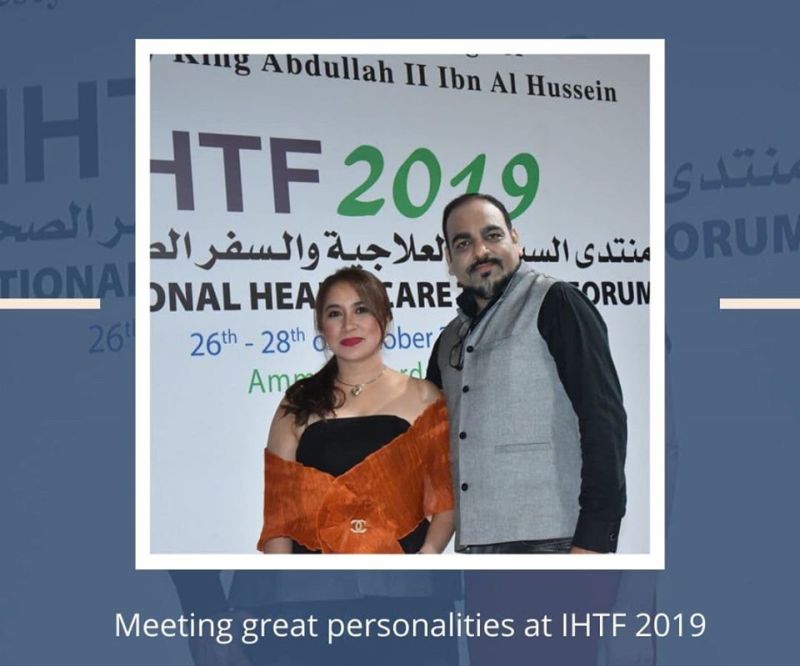 The most fascinating part of IHTF is that apart from showcasing Jordan's healthcare excellence and its potential it paid more attention to other factors crucial for the sustainability of this market. Jordan has several reputed institutions credited to have achieved notable breakthroughs in critical treatments. The King Hussein Medical Center is the first in the Arab region to do a kidney transplant in 1973. It is also the first institution to do cardiac transplant in 1985.
The King Hussein Cancer Center is one of the best cancer centers in the world ranked 6th by the World Bank and the only center to have received JCI Clinical Care Program Certificate outside the US. The newly built Abdali Medical Center is another prime facility promising continuum care and services under one roof.
Apart from this, Jordan is also the first in the region to successfully perform laparoscopic surgery, liver and bone marrow transplant and IVF treatments. It is successfully managing infection control, a growing concern in medical tourism. Already having a proven track record in healthcare quality management, it is natural that these areas will be much discussed in IHTF'19. There is no end to improve on these areas, more you do more you benefit and so the patients. It is the patient-centric approach that has made this country a star in Arab healthcare tourism.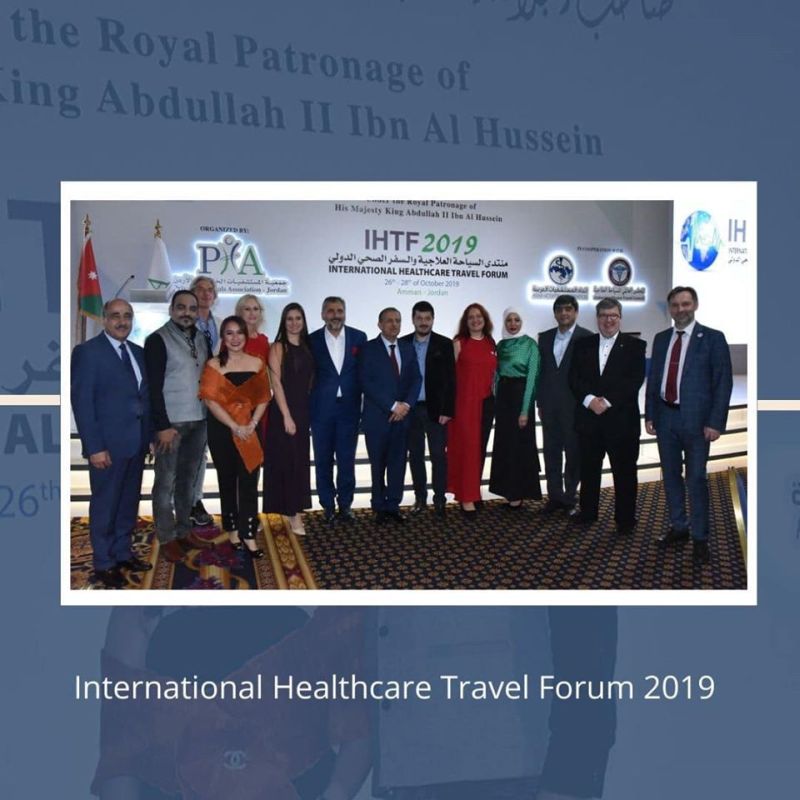 Therefore, subsequent sessions saw intensive discussions on upholding quality, legislations and regulation, accreditation, malpractice law, operation efficiency and patient experience. Among all, Mr. EminCakmak's speech and presentation on how legislation and regulations have boosted Turkey's medical tourism growth was highly absorbing. Such examples are worth following.
Medical tourism growth not only rests on quality and affordability but a lot more on these factors. It is educative for all – the established destinations and the emerging ones and of course the stakeholders shouldering the responsibility of care delivery.
Healthcare Tourism Exhibition: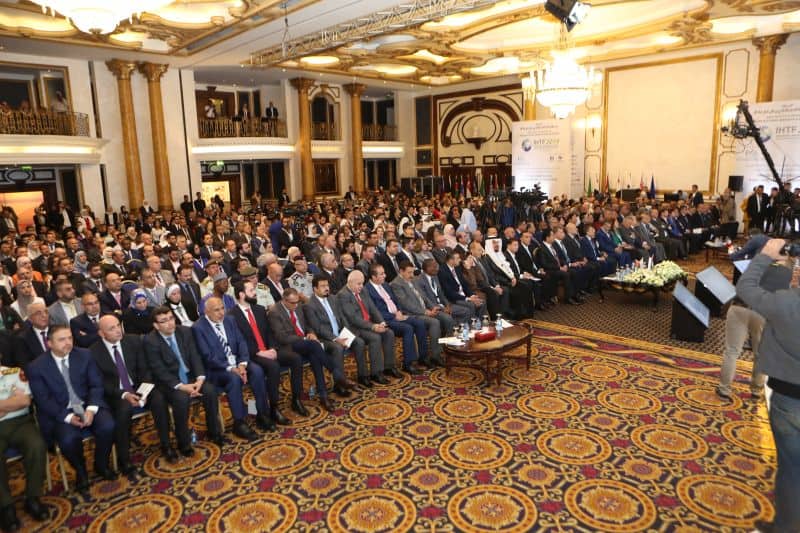 The exhibition's theme went well with the IHTF agenda. Stakeholders of healthcare tourism got the opportunity to showcase their products and services as well as grow their networking channels. The Prime Minister was a special guest of this exhibition. He took interest in the exhibition that reflected government's intention to take healthcare tourism in Jordan to the next level. Active participation from both the government and private hospitals have steered Jordan's medical tourism.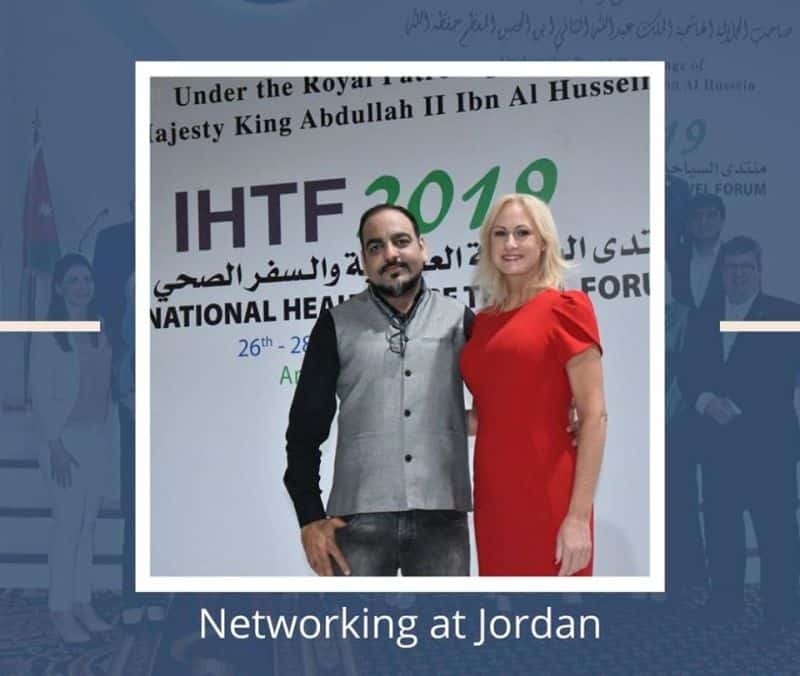 A great attendance of legitimate buyers engaged in networking, experience-sharing creating scope for education and promotion was worth following. Participants got the opportunity to build knowledge and information from enriching speeches and presentations of experts, professionals and academic persons.
Healthcare beyond the walls – Dr. Prem's take on future of global healthcare: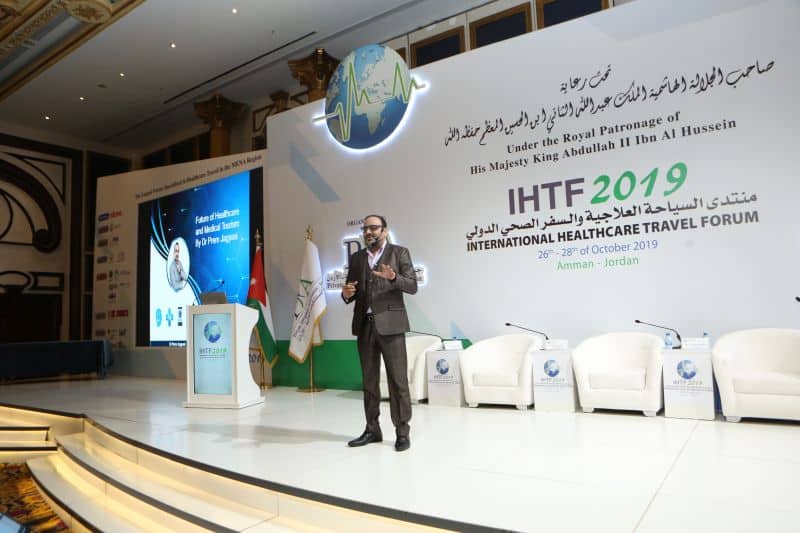 Dr. Prem was spot on when he talked about the future of global healthcare. Tech advancements and treatment breakthroughs are fast-changing healthcare delivery. What we are experiencing today will be entirely different tomorrow. Healthcare assistance and treatment would be mostly data-driven. The medical tourism industry needs to fast align with this. He sent out a clear message while pinpointing emerging trends in his keynote speech.
His speech highlighted the rapid emergence of artificial intelligence, AR/VR, Mobile health apps, IoT (Internet of Things) or IoMT, wearable, genomics, regenerative medicine, 3-D printing technology, regenerative medicine, personalized medicine, Block chain technology, remote health monitoring through telehealth services and all that are set to revolutionize healthcare.
Increased internet penetration has empowered patients in educating and allowing informed decision making in healthcare. He emphasized patient empowerment will have a big role in future medical tourism. The focus will be more on evidence-based outcomes and preventative solutions. Facilitators and providers, therefore, need to bring in innovation in care delivery.
Data security and privacy are gaining importance in healthcare. With further digitization, this would have even bigger implication on global medical tourism where chances of data pilferage are quite high.
With the experience of delivering speeches in prestigious global healthcare conferences, Dr. Prem's knowledge in the latest healthcare trends is unmatched. The audience sensed it well and their response was fantastic.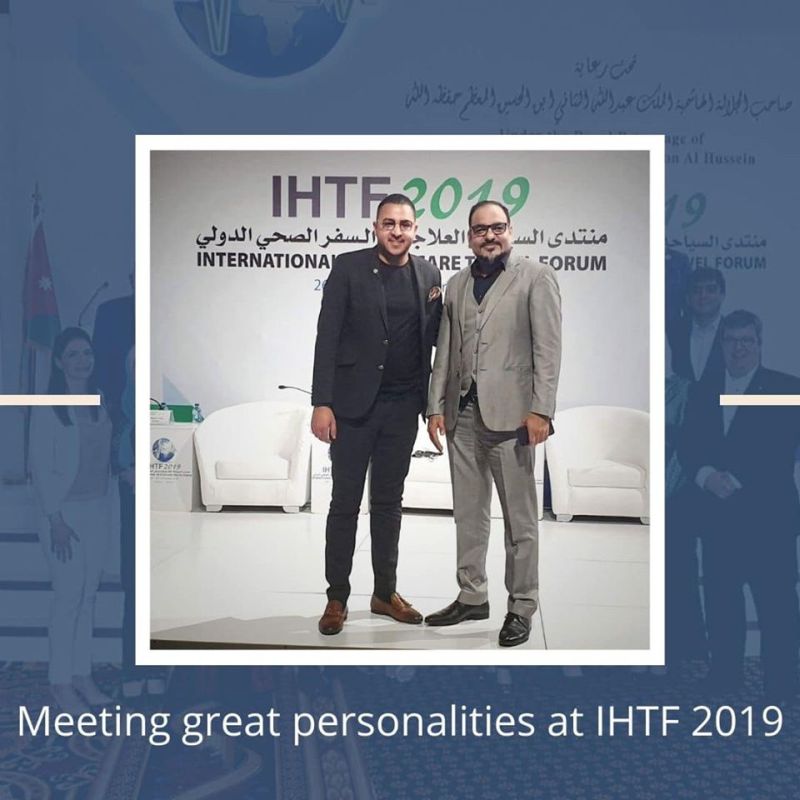 On day 2 of the meet, Dr. Prem shared his thoughts and views on developing Sustainable Healthcare Marketing and Branding Strategies for Global Outreach in the Healthcare Marketing and Branding session. In the panel discussion, he was joined by Dr. Abdul RazaqArabiyat, Managing Director, Jordan Tourism Board (JTB), Jordan, H.E. Prof. Tawfik Al-Khoja, Secretary General of Arab Hospitals Federation, Saudi Arabia, Ms. Joyce Sacao -President & CEO, HealthCore, Philippines, Mrs. Vidya Rani, Business Development Manager – Medical Tourism Pink Stone Travel & Tourism, Oman.
Implementation of the Amman Declaration: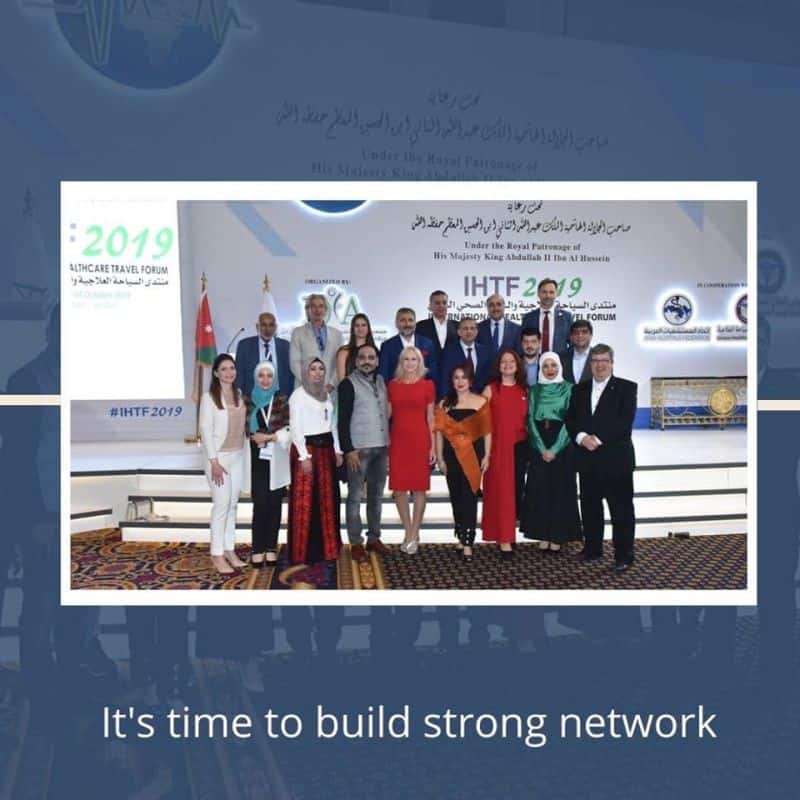 Jordan is also looking to build on other important sectors of healthcare tourism besides conventional medical assistance and care. The Amman Declaration which was taken up as an important feature in GHTC'17 meet in Jordan received due attention. It aims to integrate 8 healthcare travel segments namely Dental Tourism, Therapeutic Spa Tourism focusing on the curative properties of the Dead Sea, Wellness Tourism, Culinary Tourism, Sports Tourism, Accessible Tourism and Assisted Residential Tourism. The Jordan Tourism Board is also looking to promote Jordan as a prominent Health and Wellness Tourism Destination.
IHTF' 19 has further set the ball of healthcare tourism Jordan rolling. Here are the glimpses of GHTC'17 giving insights into the growing market of Jordan's healthcare tourism.
GHTC 2017
Image Source : Elitour.Org
Sincere effort to boost the medical tourism sector of Jordan was truly felt in the recently concluded Global Healthcare Travel Forum held in Amman, Jordan. It was the first GHTC (Global Healthcare Travel Council) meet in the country held in association with PHA (Private Hospitals Association), Jordan under the auspices of His Majesty King Abdullah II Ibn Al—Hussain.
It was a well organized meet that deserves special praise with the events planned sequentially as per relevance bringing out its true essence. The opening speech delivered by Dr. Fawzi Al Hammouri, PHA Chairman and GHTC President stressed the significance of the fast-growing medical tourism sector foreseeing the country's further growth prospects in this domain.
Jordan sees an annual visit of 3, 00,000 medical travelers. The country takes pride in providing state-of-the-art medical facilities run by a team of highly educated and experienced specialists who have undergone extensive training in the US.
The contribution of PHA in building the Jordan's healthcare service at par with international standards deserves special mention. It is continuously striving in elevating the standards of the Jordanian Hospitals and is running neck to neck with the top hospitals of the US and UK .In 2014, Jordan was declared as the leader of medical tourism by World Bank in the Arab region and ranked 5th in the world.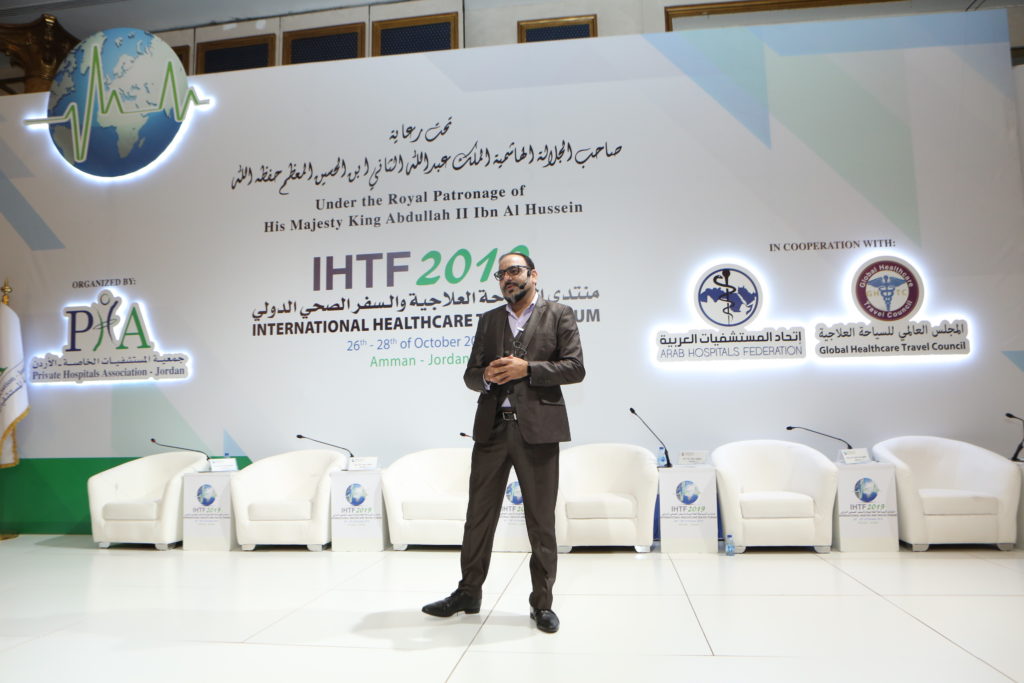 Comparatively, a higher number of Jordanians suffer from chronic lifestyle diseases and critical ailment. Therefore, the country's spend in healthcare is appreciably higher which is about 10% of its GDP. The $1 billion medical tourism market of Jordan is highly competitive and price sensitive. Consequently, there is a constant demand for advanced medical support fostering the growth in healthcare sector.
Against this backdrop, conducting the GHTF meet carries immense significance to further the growth of the existing robust medical tourism market. The GHTF meet came up with a well charted agenda duly emphasizing on the key growth areas pointing out other important segments of diversification.
A comparative picture of the leading medical tourism destinations was portrayed identifying the areas of strength that propelled their growth. International accreditations, compliance with regulations, treatment quality and safety aspect of the patients were given serious consideration to facilitate a great medical tourism experience for travelers. It is important to note that Jordan has well framed regulations for medical practice and procedures that encourages abroad tourists to seek medical support here.
International Healthcare Travel Forum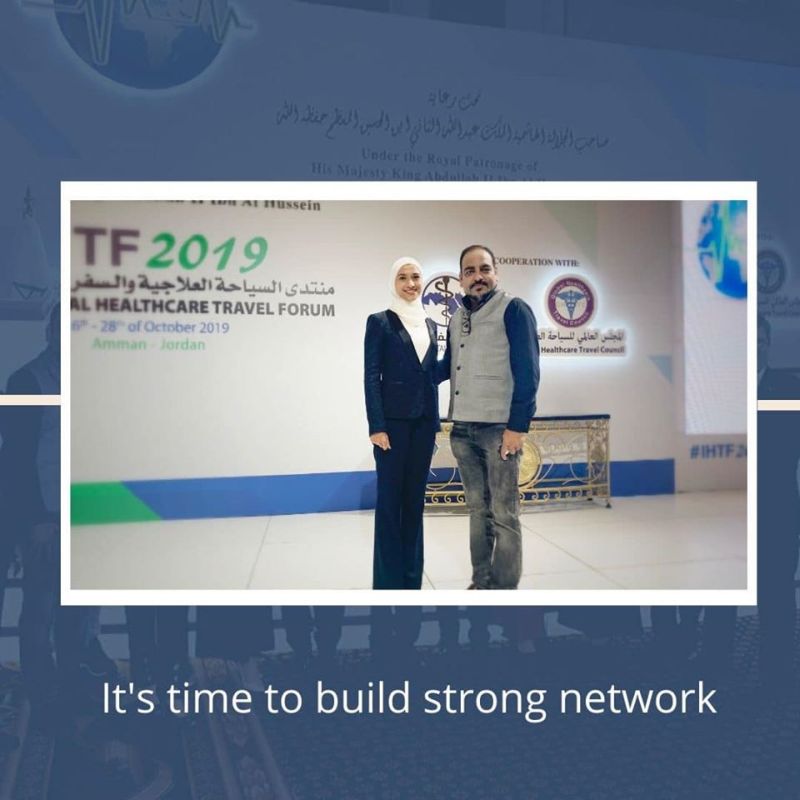 The conference also brought into light notable breakthroughs in stem cell treatment and advanced cancer treatments that the country can boast of. It also showcased the importance of certified specialization programs to set a benchmark of professionalism in medical tourism. It did praise the continuous royal patronage that has helped in achieving great breakthroughs.
The need to popularize hospitality and tourism education was also discussed in this meet. The GHTF also did not miss to emphasize on the importance of continuous innovation of marketing strategies that would portray the country's image as the most reliable brand in the global platform.
The forum witnessed the signing of several significant agreements between the leading medical institutions and medical service providers that would generate a continuous benefit in medical tourism. That the country is looking for an all round progress in the medical and wellness tourism sector to maintain its lead is clearly spelt out in this meet.
Wellness in Jordan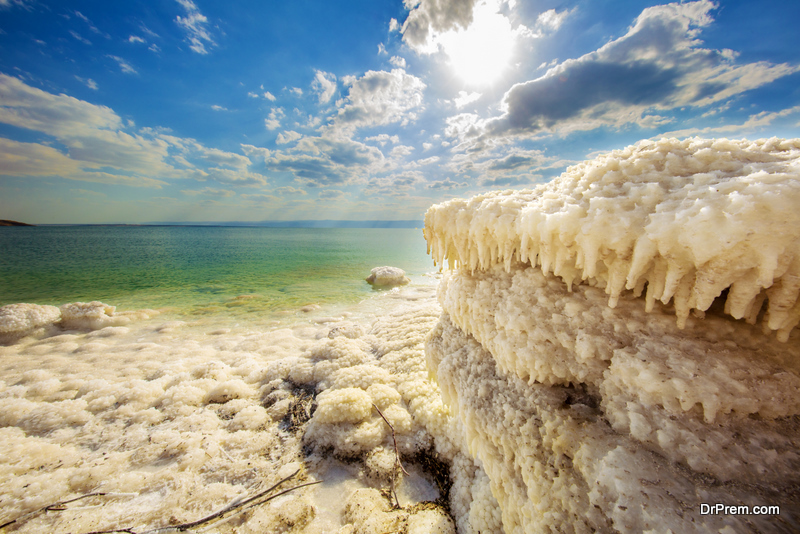 Jordan is catering to the Wellness market as well, especially to the elderly. Dead Sea, consisting of therapeutic salt water as well as health boosting 21 minerals including sodium, potassium, magnesium and bromine, is a boon to the country. Wellness travelers can float in the salty water to relieve problems such as poor blood circulation, arthritis, skin problems and allergies.