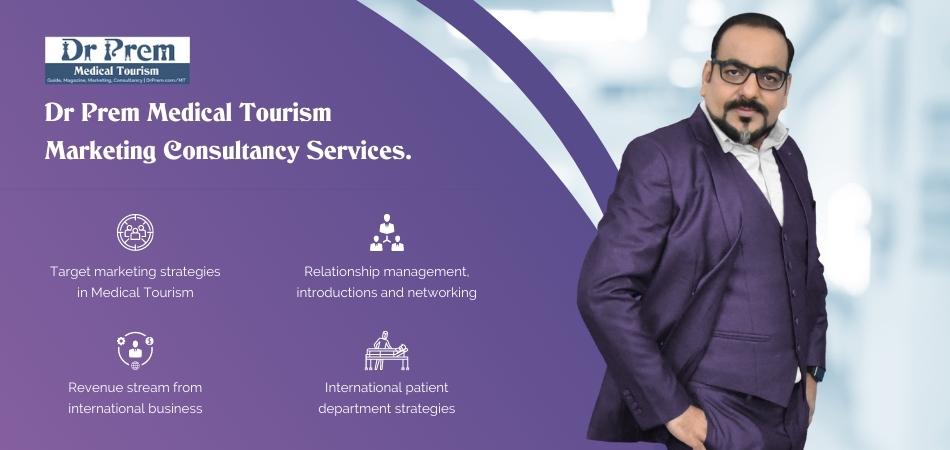 Branding of a medical tourism destination is essential to stand out in competition by making its products/services distinguishable from that of other destinations. It helps in creating a trustable identity in the medical tourism sector.
Destinations are heavily engaged in showcasing their products and services related to healthcare and tourism but do they ever think how they are perceived by abroad travelers? This is a critical factor that makes a destination popular.  Healthcare is a sensitive issue and perceptions of medical travelers matter a lot in creating the image of a destination. It is important to note that choices of the medical travelers are primarily driven by the destination factor.
With telemedicine, stem cell treatments, genomics and personalized medicine gaining more importance in medical tourism business, destination branding will become a dominant factor for getting more direct contracts and patient referrals in reputed healthcare organizations and clinics. You can consult World's#1 Medical Tourism Marketing and Branding Consultant for effective results.
In this medical tourism guide you will read about:
Guide to Branding of Medical Tourism Destinations by Dr Prem – Definition, Importance, Factors, Positioning and Other Tips
What's in a brand?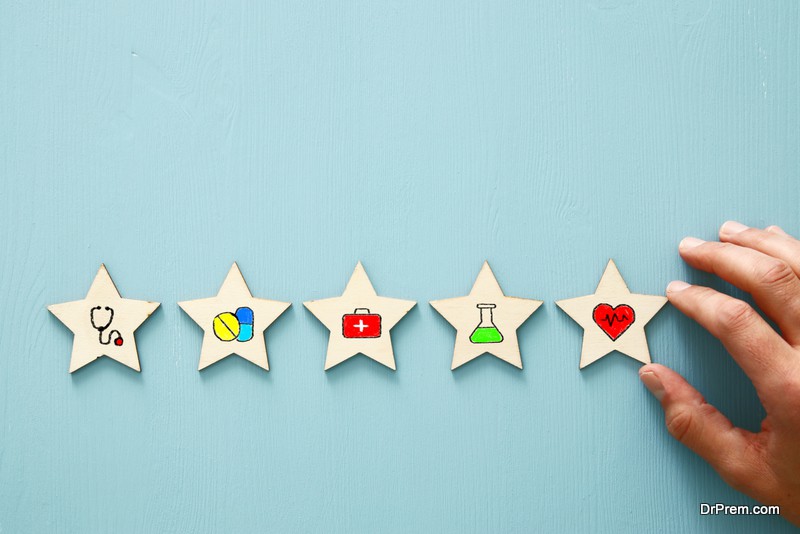 It is the essential qualities that constitute a brand. It is a reflection of the reputation, uniqueness in its products/services, expertise, associated cost and quality of care, outcomes and customer ratings. For example, French wine, Swiss chocolates, Italian pizzas and pastas can be easily identified as a brand of a particular destination.
From the medical tourism perspective, innovative medical technology, state-of-the-art facilities, expertise of medical personnel, clinical outcomes, pricing, convenience, easy accessibility to service and products, accommodation facilities and personalized care are integral in creating a brand.
Branding has a lot to do with the customers' perception and reality. What a customer perceives must fall in lines with that experienced in reality. A business owner does not own the brand. It entirely lies in the minds of customers through their perceptions and experience while using the brand.
Ultimately, a brand develops through cumulative experiences of products and services with quality being its cornerstone. In medical tourism, where health is at stake, the entire patient journey involving various touch points contribute to creating a brand.
What does a brand mean in medical tourism?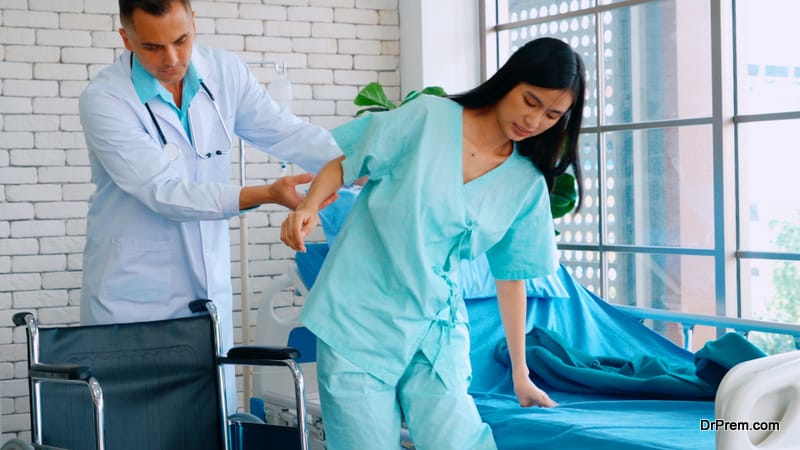 Contrary to the popular notion that branding is all about attending medical conferences and creating attractive adverts and brochures, branding refers to much more. These include advertising, online presence, marketing, reputation building and PR management, etc. which would help the company promote its services effectively to the target market.
In the present market of medical tourism, an increasing number of countries are competing for international patient worldwide. Therefore, it is vital to create a global brand and reputation for a particular place, city, state or country to stand out as a leader in the medical tourism industry. Destinations emerge as brands only when international medical patients find those trustworthy in terms of treatments, stay, travel, recuperation, and other related support.
How do you define a Brand?
A brand can be defined as a type of product or service made available by the particular company under a specific brand name. In the medical tourism sector, building and developing a brand is comparatively difficult than in a general commercial setting. In medical tourism sector, establishment of a brand needs a different kind of marketing.
This type of marketing should provide to the interests of potential patients, build their faith, affordability, reputation in the market and a competitive frame in the quality of products and services. With no doubt, a brand becomes the actual value of a hospital, which conveys the reputation and image of the brand to the community.
In the medical tourism industry, building a brand image is a tricky task, and this is all because of the tough competition. Additionally, various strategies with respect to brand building and marketing limit the ability and apparent potential of the brand. Brands in the healthcare industry are developed usually based on patient's trust.
Potential patients, whether they are literate or illiterate usually consult with their family, friends and colleagues when deciding upon a doctor or a hospital. Supporting and maintaining the trust of patients through building relationships, communicating brand value and demonstrating a serious desire to earn the confidence and trust of the patient leads to the establishment of a better and strong brand value.
For healthcare brands, major stress is placed on the social value of the brand. As medical tourism business involves helping professions, the social value as apparent by individuals and potential patients is that of trust. In the expansion of a healthcare brand, it is vital to give the product or service an identity through a name. Moreover, it is even more essential to choose the name of a brand carefully.
A brand is the main factor to make a reputation of medical tourism sector. It speaks about the image, facility, quality and personality of the healthcare. In the global healthcare sector, branding is very important for the smooth running of this industry.
Key Components of Branding
Destinations in the medical tourism business would need to think further than just the expensive medical facilities they have or the number of JCI accredited institutions they collaborate with. Patients are not interested in these factors when choosing their preferred destination. As such, a medical tourism destination would need to think of other unique ways to promote itself throughout the stages of pre-purchase and purchase.
Pre-Purchase: This would include details like your website's look, depth of information available, easy access of relevant information and transparency of the available information. Word of mouth positivity via friends, colleagues and family members would also be included here. A medical tourism destination would need to focus on these aspects to attract medical tourists.
Purchase: Medical tourism destinations would need to give extra focus to branding this part, which involves the process where the patient signs the agreement with the medical tourism facilitator or vendor. The company would need to be with the patient every step of the way at this stage, educating them about the type of treatment they would be receiving, the duration of the treatment and recovery period, the travel and accommodation arrangements and details of the holiday package if any, etc. These details would make the medical tourist more informed about his/her medical trip so that he/she can be more at ease with the destination and the medical tourism provider.
Blind Spots to Battle: When branding your medical tourism company, you would need to take into consideration several factors like the cultural understanding of patients from different parts of the world and work out appropriate solutions. Catering to the cultural as well as personal interests of medical tourists is a very important part of the branding process. Medical tourism destination should adhere to them strictly.
Market value of brand in medical tourism business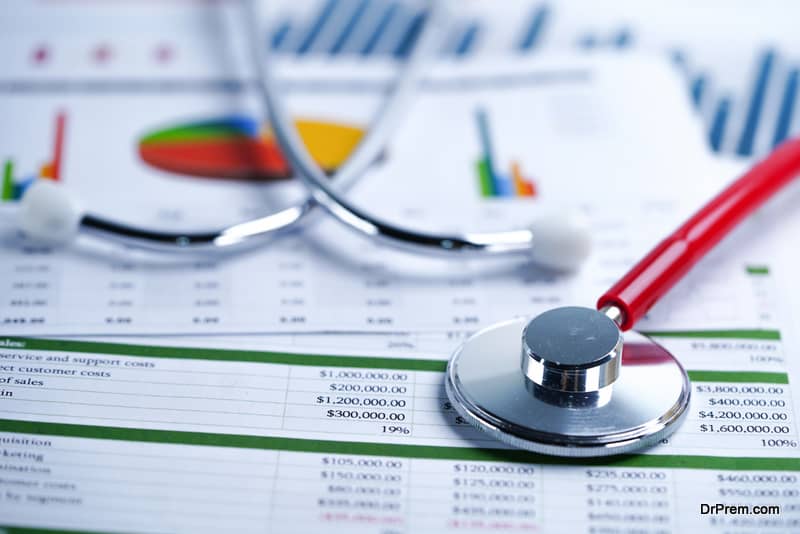 Branding a place, whether it is a small town, city or a country, is possibly the most complex form of branding because it is neither owned nor controlled by an individual. Nowadays, medical tourism market is rising day by day. Hence, it becomes crucial to build a global brand and reputation for a particular place or a country in order to stand out as a leader in the medical tourism industry.
Market value can be referred as the market share of a brand. In the medical tourism industry, market value would mean a particular medical facility's percentage of earning in the industry. It is a measurement of the total sale of healthcare product and services.
The total current sale of a healthcare brand is calculated with respect to the mutual sales of all healthcare brands operating in the marketplace. It is also a combination of brand equity and consumer equity. The combination of brand and customer equity leads to a better marketing power as well as the financial return for the brand concerned.
In medical tourism sector, the market value of a brand is a conclusion of its social value as well as its financial value. A healthcare brand must focus on its social as well as financial value in order to enjoy a superior market value. Any variation in the two brand values will lead to a crash on the market value of a particular brand. The major advantage enjoyed by brands having greater market value is that they become able of a better good deal power.
Healthcare brands with a greater market value will be able to get special deals on machinery and products. In addition, a medical company with a bigger market value will end up with supplies amounting to an improved number when compared with those with a lower market value. Healthcare brands are in a position to get bigger space. As their performance and customer support is so widely known, loans and leases become very easily available to healthcare brands with a bigger market value.
The medical tourism sector usually stress on strategic targeting services to gain confidence and satisfaction of the patient. It involves making the relevant healthcare services and products known to the target population who are in need of the same.
The medical tourism sector majorly operates on patient satisfaction and experience. This helps in attracting more patients and making the previous ones stay longer at a particular destination.
Why is branding of medical tourism destinations important?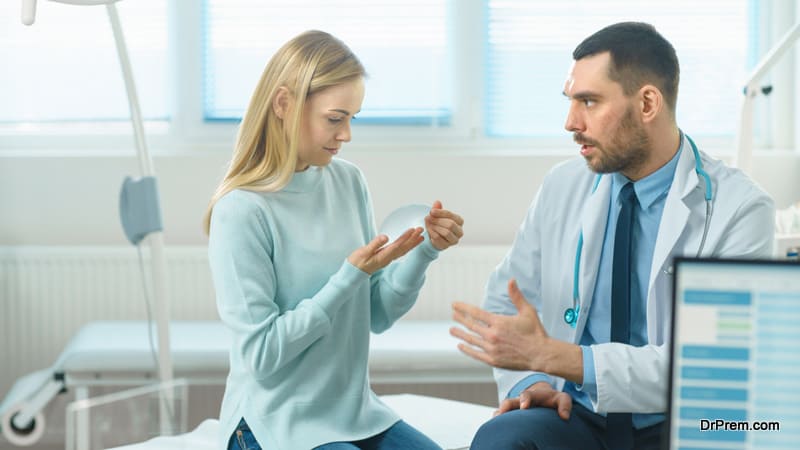 Branding in healthcare was not given due importance in the past even if the facilities were equipped with state-of-the-art technology and talented specialists. The term 'Medical Tourism' has been firmly rooted into the global healthcare business for the last few decades. More than 100 countries are going all out in claiming to be the best destination for specific highly-specialized treatments.
The growing need to establish – Why should a patient choose a particular destination for medical tourism?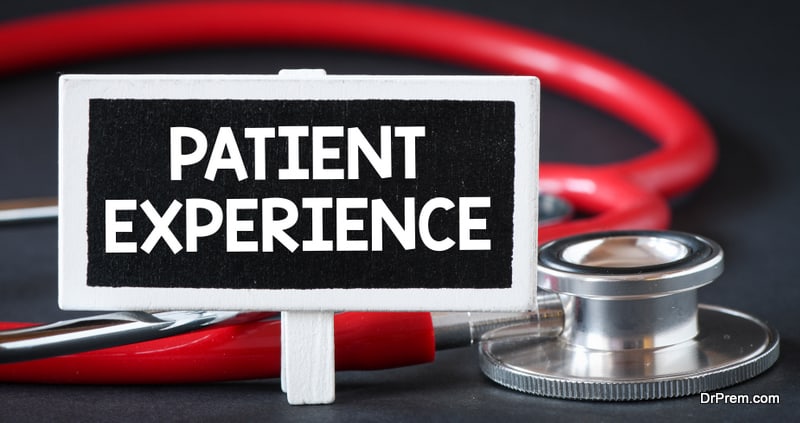 All destinations are fighting a tough competitive battle to grab the mindshare of the global medical travelers seeking low-cost but better quality and safe medical treatment alternatives. Though the players are many but only a fistful of them have made critical investments in developing a brand medical tourism destination.
In medical tourism, two prime factors, medical treatment and tourism are functional. Patients give equal importance on them. Therefore, a patient's experience with a medical tourism destination involves the country, city, hospital/clinic and the doctor/medical and associated medical and non-medical professionals. The brand value of a destination will prosper or suffer based on the patient's overall experience in all these aspects.
Government plays a key role in branding of a medical tourism destination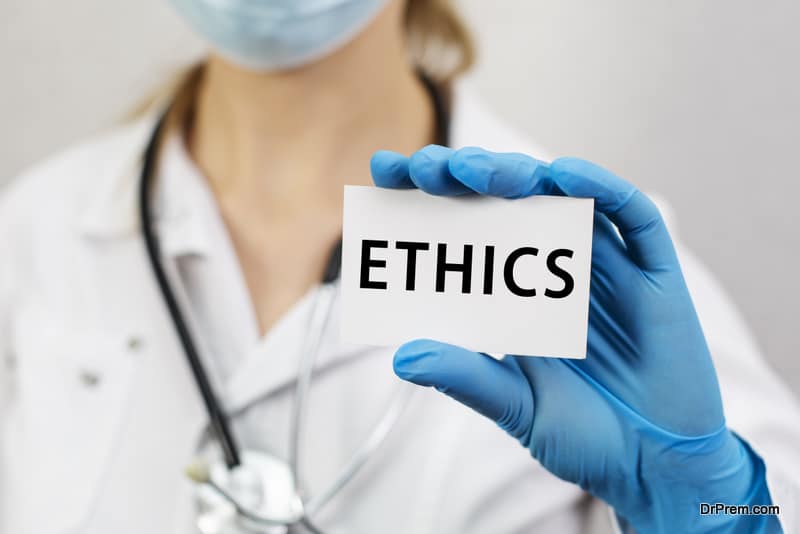 When a patient contemplates beyond the border medical treatment, a host of factors plays in their mind before assessing treatment costs and healthcare service quality.
Is the destination friendly towards foreigners?
Political stability of the country?
Is the country safe to travel?
Are visa formalities favorable?
Will they understand my language and culture?
Does the destination support ethical practices?
What are other special attractions of the destination that would satisfy my vacationing requirements while on treatment?
Therefore, destination branding in medical tourism largely depends on a sound Government support which will foster:
Fast approval of medical visas
Relaxed immigration laws to help medical travelers
Proper understanding of cultural differences and nurturing a welcoming culture towards all.
Accessibility of quality medical treatments and services in accredited organizations.
Active participation in medical tourism marketing events abroad
The credibility and accountability that comes from government support help in building the brand image of the destination. Only government support cannot help in destination branding unless there is a collective effort from all associated sectors namely airline, transportation system, healthcare and hospitality providers and approved facilitators.
The contribution of brand touch-points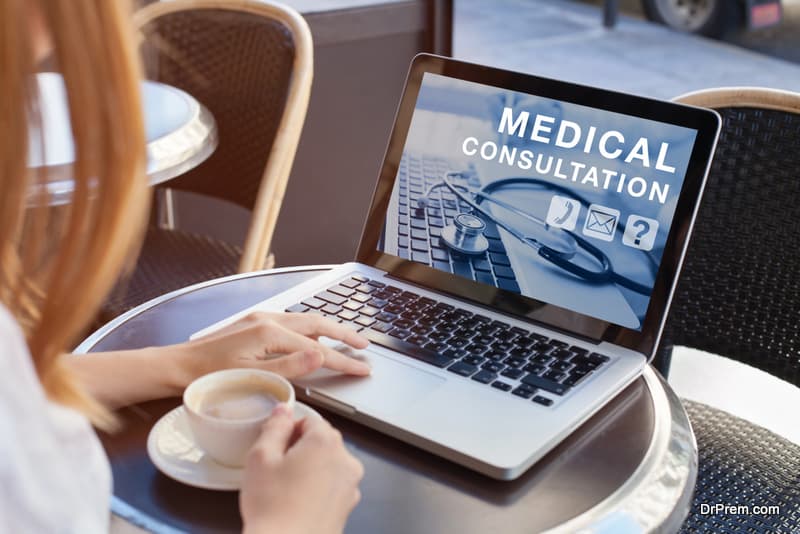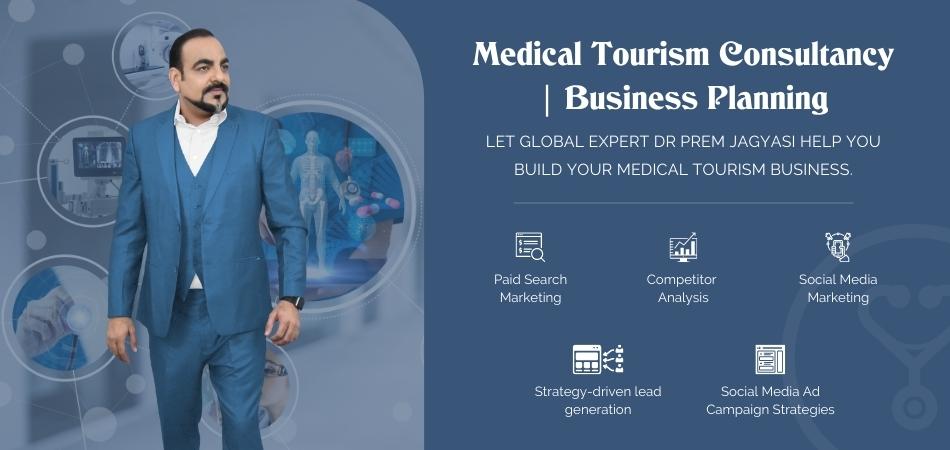 The patients' perceptions are created through a chain of brand touch points, the point when a patient comes in contact with the brand. These are very sensitive areas and contribute a lot in building the brand image of a destination.
When a prospective medical traveler checks a website, he should easily find the relevant information. Transparency in information sharing is another important factor. If the destination fails to meet the basic expectations of patients in information giving, it will not succeed in building a brand image.
For example, lack of proper support and coordination in the airport can cause serious misunderstanding in the patient's mind. The cab service can be a great spoiler to the patient's experience. Even if the hospital is highly accredited and renowned for its expertise, other medical and non-medical attendants may not be able to handle the patients' requirements due to language and cultural barriers.
Such issues need to be addressed. One has to remember branding of a medical destination not only rests on the tangible benefits but also on the intangible outcomes, which medical tourists perceive seriously.
Geographical location – another component in destination branding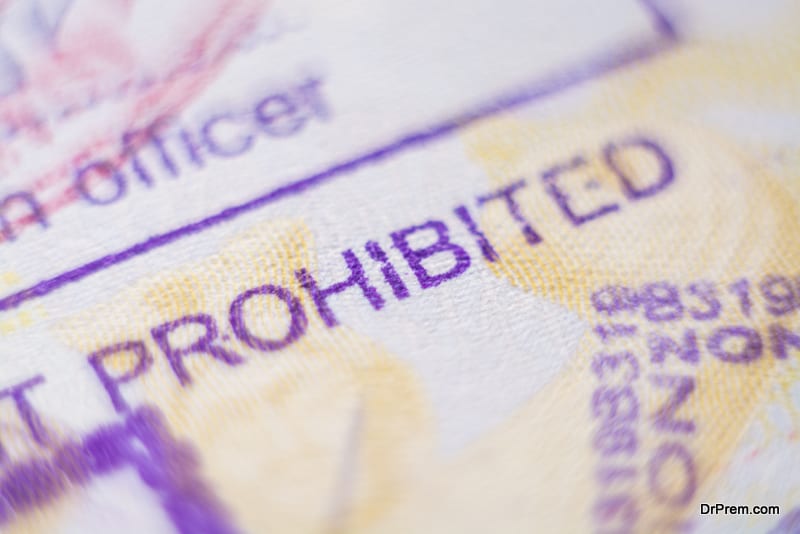 This is an uncontrollable factor but has a serious bearing on destination branding even if the inherent qualities qualify enough to grow into a trusted brand. Any political disturbance or natural catastrophe in the surrounding regions/countries can erode the brand value of the destination.
The medical tourism market in Jordan slipped by 40% in 2016 though it maintained high-quality healthcare services. Visa restrictions that cropped up due to severe political conflicts in the neighboring countries of Syria, Libya, Iraq and Yemen made the relatively peaceful Jordan unattractive for medical travelers from Europe, Asia and the US.
Branding of hospitals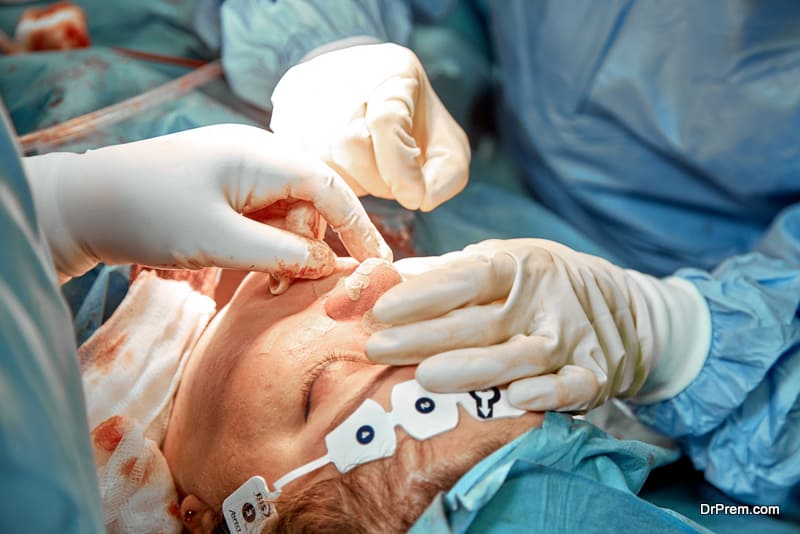 Branding of hospitals/clinics can be done by recreating the existing healthcare facilities and introducing healthcare disruptors and latest innovations. Digital healthcare revolution, for instance, is creating waves in UAE healthcare market.
Developing expertise in certain areas of medical treatments hardly available in other countries is another significant factor in branding a destination. For example, expertise in high-precision cosmetic surgeries can brand a destination as offering innovations in medical treatment.
This type of presentation is highly effective in attracting swarms of medical tourists as well as industry experts who can label the expertise as a benchmark in national and international healthcare delivery. Such a high-level recognition is bound to fetch rich investments from home and abroad further enhancing the destination's brand image and strengthening the medical tourism market.
Effective brand marketing strategies:
Identifying brand ambassadors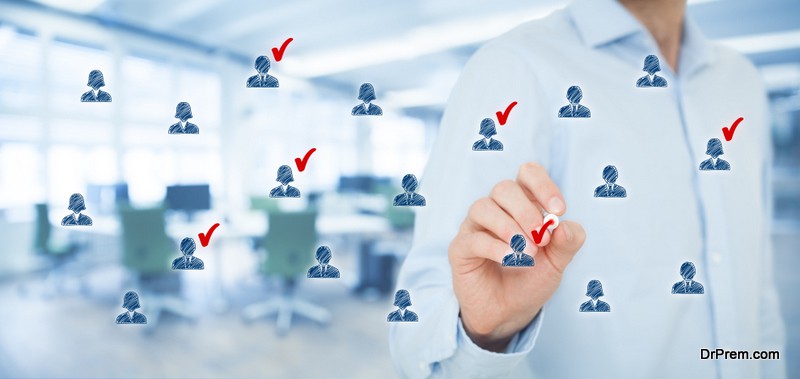 This includes two major steps. One is the creation of brand ambassadors and the second is to target customers for brand enhancement. Primary brand ambassadors include all leading stake holders of medical tourism like the government ministries, hospitals, hospitality industry, healthcare industry leaders, accredited facilitators etc. Customers or patients comprise the secondary stake holders.
Creating effective marketing strategies is crucial to maintain the destination's position at the top of the medical tourism map. Government is the most vital ambassador in this sector and any beyond-the-border patient-friendly measure is likely to enhance the brand image of the destination in manifolds. Thailand, Malaysia and Turkey are brilliant examples in this respect.
Consulting branding experts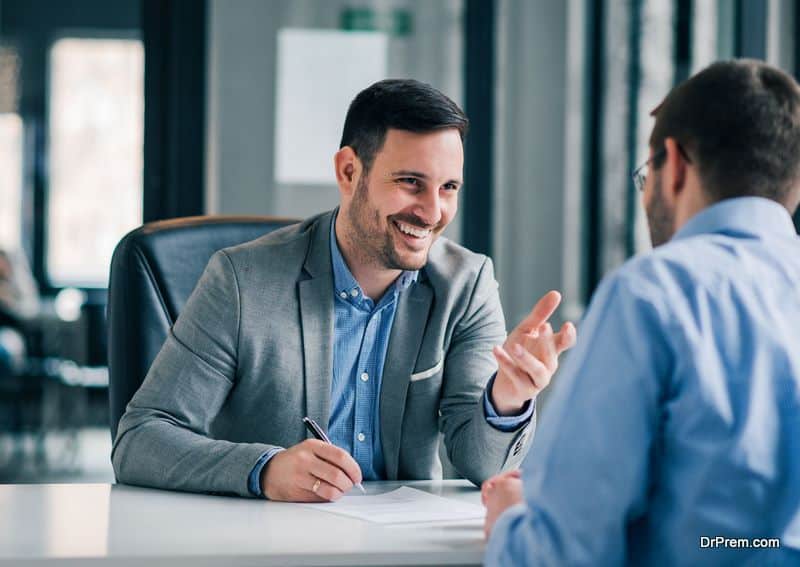 Consultation with reputed branding experts is a must to create best branding strategies. Branding experts are aware of the know-how of this game and are the best ones to guide a destination's brand building efforts.
Allocating special marketing budgets and proper spending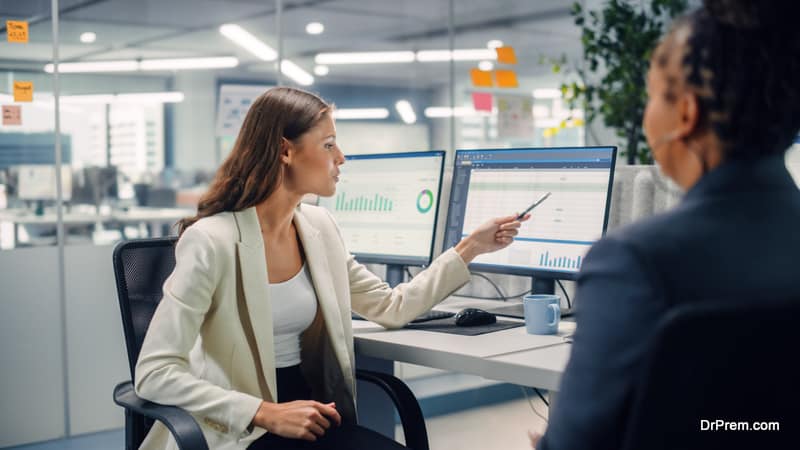 Allocation of marketing budgets in medical tourism is very low compared to other business entities. To build a reliable brand image, stakeholders must realize that spending in marketing is as important as expanding a hospital wing or buying high-end medical equipment.
Investing in too many medical conferences happening around the world in every 2-3 months is not a wise strategy which many countries do. These conferences primarily attract healthcare organizations, hospitality and tourism sector, wellness providers, insurance companies, facilitators etc. but hardly reach the real beneficiaries, the patients. A huge amount invested in sponsorship and creating promotional stuff seldom brings desirable returns.
Deploying highly trained staff: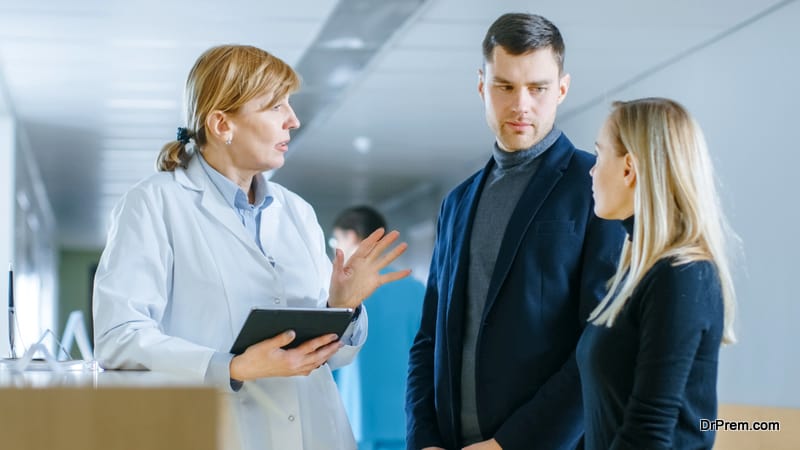 This is a critical brand touch-point that needs to be maintained carefully. This sets the initial communication channel with international patients representing the hospital brand. Many hospitals set up offices manned by highly trained officials at source destinations to enhance their brand image.
Applying digital marketing tools: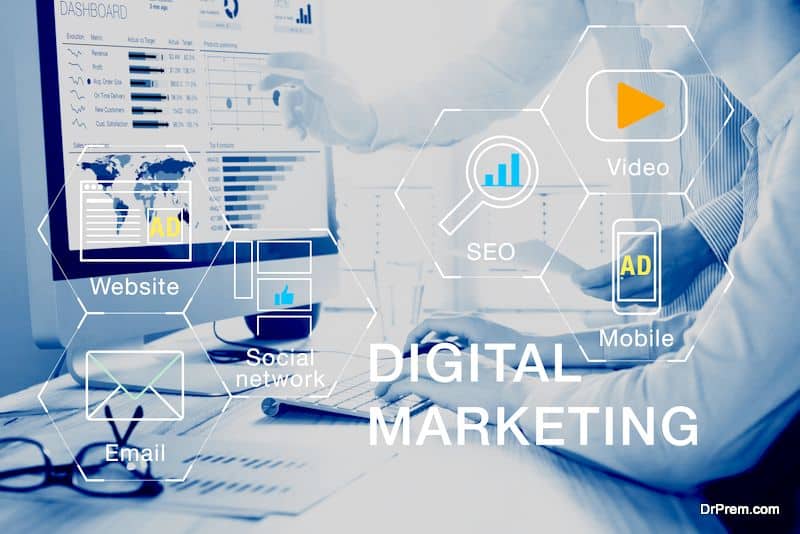 Modern day brand marketing cannot do away with digital marketing. It is a vital tool utilized by the providers and facilitators to maintain a smooth and unrestricted communication channel with the patients.
Social media channels are great platforms to leverage marketing plans.  Healthcare organizations can display their expertise and facilities along with patient feedback, which help in enhancing their brand value.
Factors that may affect branding of medical tourism destination: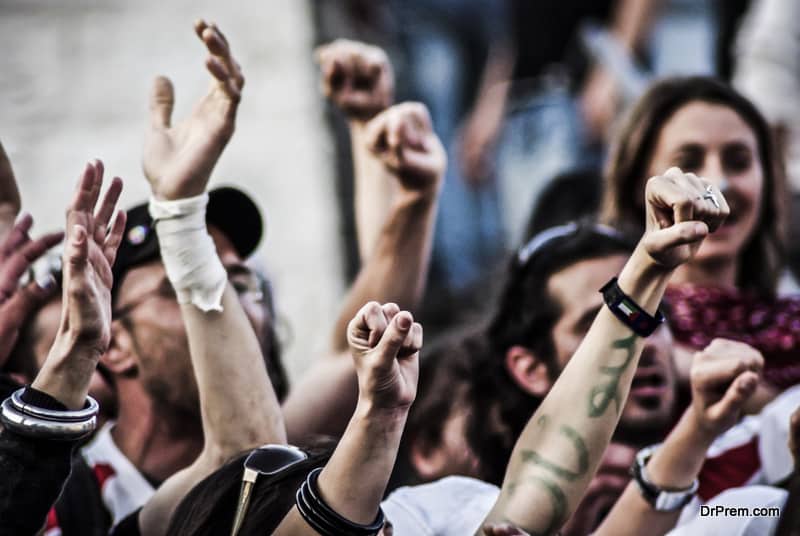 Controversial moves from the government
Political unrest
Medical malpractices
Unfriendly attitude
Mushrooming of unscrupulous facilitators
Politicizing of medical tourism
Amateurish approach to marketing of the brand
Not being cognizant of patients' perceptions
Branding a medical tourism destination is a continuous process demanding commitment from all stakeholders. Efforts in continuous value addition and establishing unique selling points, different from other destinations can help in sustaining the destination's brand image.
Understanding the ways to build a strong brand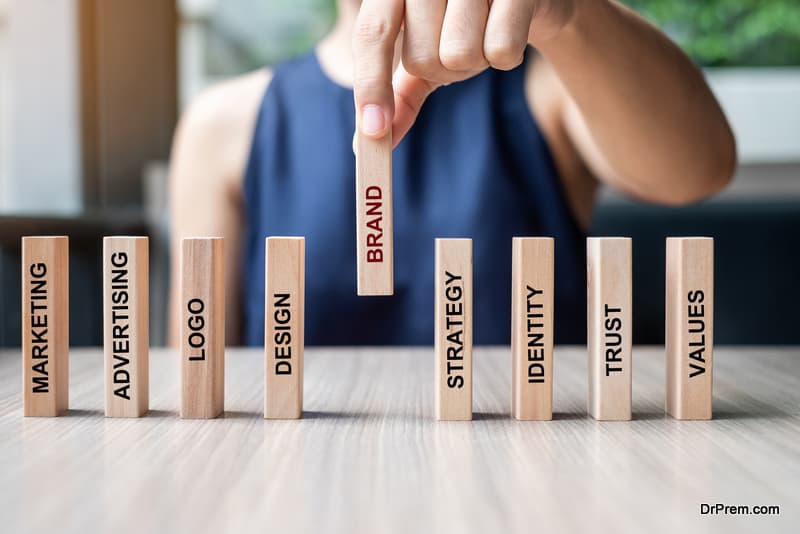 A brand plays an important role to make the image of an organization or any industry. A strong brand speaks about the promise and quality of the service being offered by the service provider. Medical tourism, it can be defined as traveling overseas to obtain quality and affordable healthcare. It is a challenge for medical tourism industry to make its image in the tourism sector. Hence, it is essential to make a strong brand in healthcare sector.
There are several approaches to form a strong band. The following points will provide a comprehensive approach towards understanding the ways to build a strong brand and its image.
Positioning of a brand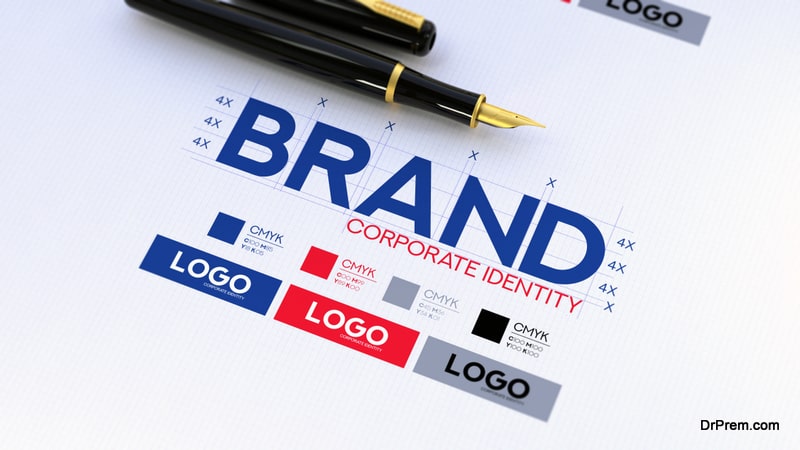 Positioning of a brand refers to the process of creation of a brand identity, which appeals to the customer of a particular product or service. In medical tourism sector, positioning of a brand means how a specific healthcare facility is viewed in the concerned market as compared with other competitive products or services. Therefore, healthcare facilities must design their image and brand in such a way that the specific brand affects the potential medical tourist base significantly and enough to influence their mindset.
Brand loyalty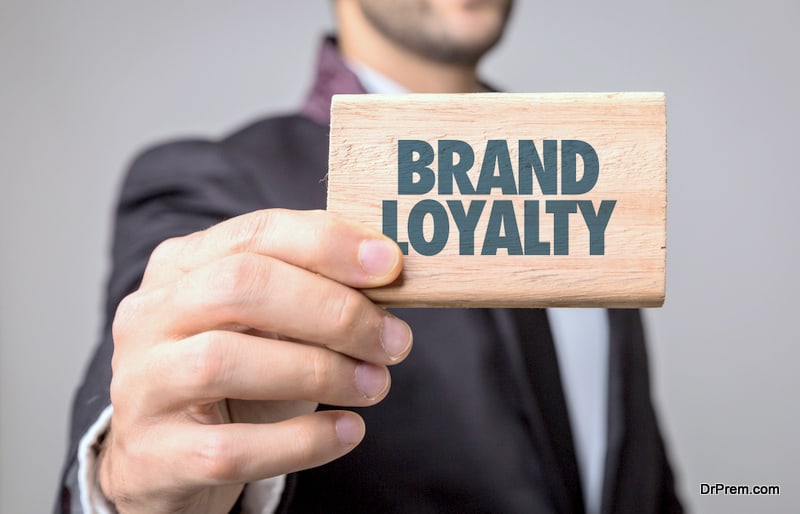 One of the best ways to build a strong brand is to invest brand loyalty programs. It is a scenario wherein the customers stick with their usual sellers and are very uncertain about being associated with any other brand. In the case of medical tourism sector, brand loyalty plays an important role in building a brand because patients approach healthcare brands only on the basis of their status and trust.
Public relation view of branding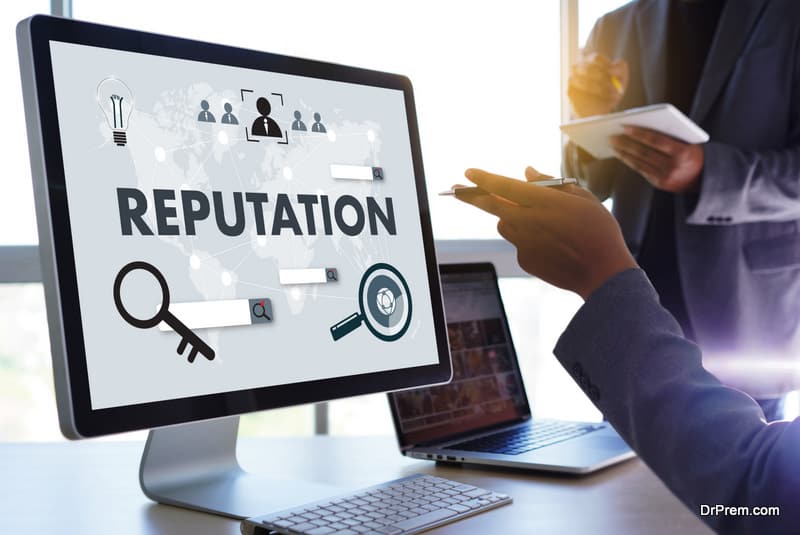 The sector deals with establishing, maintaining and protecting a brand's image in public. In medical tourism sector, public relation view of branding is all about creating reputation of the brand in the public. This reputation is built by creating optimistic placement stories about a particular brand.
How to strengthen medical tourism brand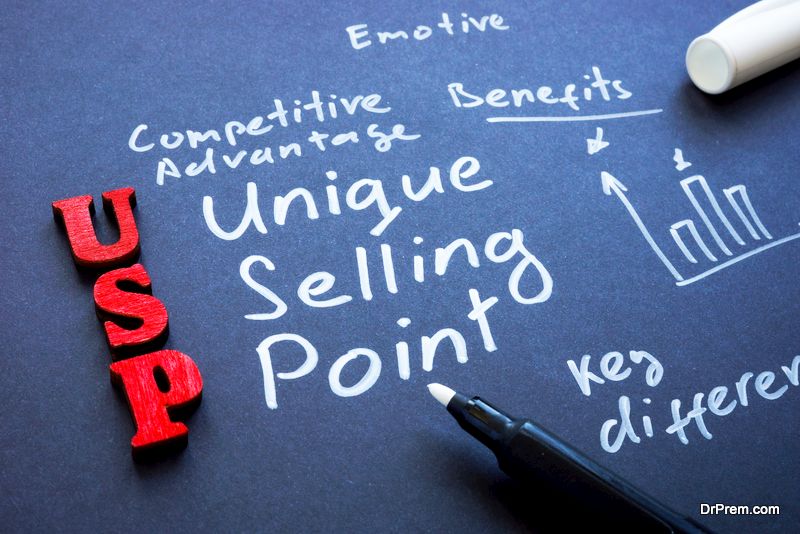 Brands are valuable assets for any organization as it helps in smooth running of the business and promise intangible wealth and benefits. A brand approaches the value, a promise and the perception of a product or service in customer's mind. In the medical tourism sector, developing a strong brand means building on the mindset of potential patients and the current consumers.
The main factor involved in building of a strong brand is USP, which means Unique Selling Points. The USP of a medical facility will be a causal factor to its success and while building a brand, Unique Selling Points must form the vital theme of the brand building strategy being followed.
Addition to this, organizations and businesses in the medical tourism sector must be well familiar with their obtainable brand value. They should be completely aware of what makes their healthcare service sell, popular and why patients or potential customers demand them. Once the brand value is recognized, a facility must ensure that this value is reflected in every feature of its functioning. A ubiquitous and consistent brand value will keep the patients attracted to it.
There are certain well-known approaches for building a strong brand and some of them are as follows:
Once a healthcare brand makes an impact on its potential patients, the brand building process automatically starts. The first impression that a brand must have on its potential client base should be unforgettable and full of values.
Second approach towards brand building is to stay connected and clear with the patient base. A healthcare brand must interrelate continually with its patients and customers in order to make sure their loyalty.
This interaction should be carried out with a great deal of compassion and lucidity.
A further significant approach in building a brand is to be different and reliable about whatever an organization do to promote their brand.
Brand promoted must be on pioneering lines, different from competitive brands in medical tourism sector. Furthermore, importance of promotion should be on the different values and technologies, which healthcare brand uses. The promotion of brand and communication with the patient must be very reliable in nature. Such consistency ensures loyalty from the patient base.
A brand is known as the valuable asset of an organization. It helps an organization in multiple ways as it promise tangible wealth and benefit of an organization.
Tips for medical tourism brands to flourish in the digital world
The medical tourism industry has been growing at an increasing rate. People from developed nations mostly find it difficult to get lower-cost medical treatments in their own country, and thus, move abroad to avail cheaper and high-quality healthcare services. The increasing costs and growing online communities have given a great opportunity to the medical tourism business to expand. Even though some online medical tourism campaigns have started taking place, it is still at the nascent stage that the medical tourism industry has been making use of social media for raising its business. Here are some tips that can help medical tourism brands to thrive well in the digital age.
Bringing awareness through SEO: Your consumers would not know about your services until you create awareness about these. Since many people are now planning their travel using online resources, it is an opportunity for the medical tourism industry to use this Internet mode for publicity. However, people might not reach your website if it is not ranked higher in their online search results. Thus, search engine optimization (SEO) plays an important role in boosting your website traffic.
To enhance your SEO, you need to post the right content on your website that should include relevant keywords, links, and connections to your social media accounts. You may also go for Google AdWords, which is a paid search option to boost your website optimization. Although there are various aspects taking care of which can support your SEO efforts, the most important is to create and post engaging content to attract relevant customers.
Making a content hub: You should create enriching content for your website. Users should find your information relevant to their needs. For this purpose, you could post videos from medical professionals, reviews of medical facilities by previous patients, photos of medical tourism destinations, etc. People also share engaging content with their contacts and that leads to an increase in your business.
Creating visuals: In this digital age, most of the people require things to happen quicker. Thus, you may try adding some eye-catching visuals of medical tourism destinations on your sites, blogs and social forums. This will make your content more appealing to them, as they can just give a glance to know much about your business. You may also ask people to share their photos on your social media pages. This can be done by organizing an event or contest on your page.
Taking recommendations: Try to collect customer reviews, concerns and opinions on your social media pages. These provide a positive image to your brand in front of other customers. This happens because most people find recommendations quite authentic, especially when the concern is about their health.
Be personally engaging: Have genuine online conversations with your customers so they get a personalized feel from your brand. You should respond to their queries and address their concerns. This creates a relationship based on trust and honesty.
Get Dr Prem's Consultancy in Destination Brand Building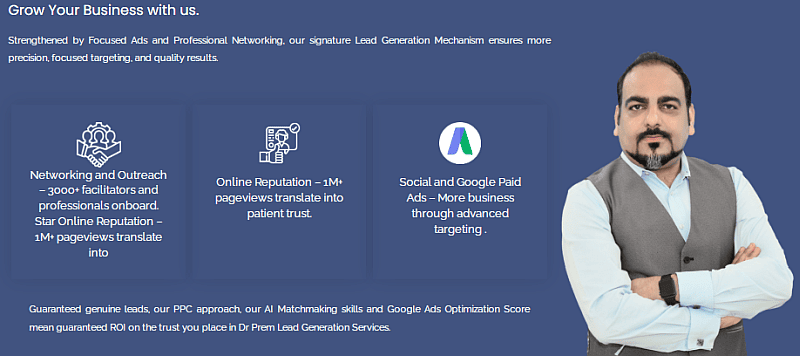 Dr. Prem Jagyasi, a globally recognized medical tourism expert has a great track record of medical tourism consultancy covering 65+ countries. His decades-long expertise in destination branding goes beyond traditional exercisesacknowledging the uniqueness of a destination. Harness his actionable proven insights to differentiate your destination, attract target customer base and amplify your revenue stream.  With Dr. Prem's marketing consultancy, you just don't build a destination but craft a global attraction making it the first choice for medical tourists. Your visibility soars to a more expansive and diverse customer base. Ready for that remarkable transformation? Partner with Dr. Prem today.