Many people are confused about the difference between wellness and medical tourism with most people considering both to be same. There is also a lack of clear definition within governments as well as trade associations regarding categorization of these two different forms of tourism. In the following sections we will look at specifics of these two industries, how they are different from each other and the importance of having clear categorization.
Medical tourism: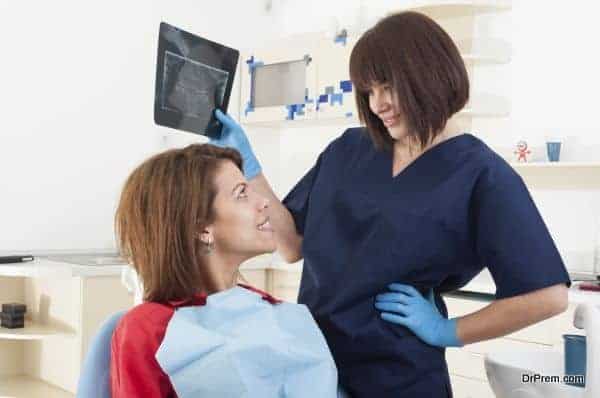 Now a clear consensus is that medical tourism involves traveling to a different place to receive a treatment to an ailment, disease, or condition. It is an international phenomenon. Mostly the reason is high cost of medical procedure in the United States and Europe. People generally get high quality care and better access to care in many developing countries and that too, at much lower cost. Moreover, post operative care in most developed countries is not given much priority, and is very mediocre.
People have to pay high amount of money for abysmal standard of post operative care. Whereas in a country like India or Singapore, cost of similar procedure is much less, and after treatment by well trained doctors, the patient gets five star hotel facilities and service, and that too with a smile. The category also includes travel to other place for getting cosmetic surgery or procedure like face lifts or breast augmentation. These are not reimbursed in Europe, and cost much less if done in Russia or Middle East.
Wellness tourism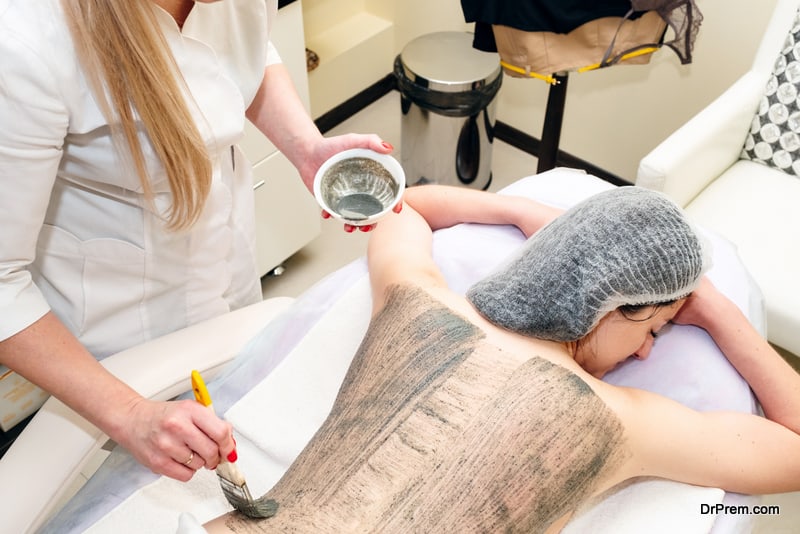 Many people nowadays travel for vacations to different places, but they are not satisfied just by sightseeing, or sun bath. Most want to enhance or maintain their personal health and wellbeing. They seek unique and authentic therapies or experiences at some exotic place which may not be available at home. These procedures may or may not involve medical procedures. That is the reason of increase in spas in many hotels. Tourists choose a destination that gives them health benefits like spa facility in addition to several other programs like yoga, meditation, acupressure, cycling, etc. Once again these facilities are costly as well as abysmal in many developed countries, just like any other service related industry.
Thus we can say that while medical tourism has more serious, regulated, and corporate structure, wellness tourism is less regulated, and depends more on the experience of the guests. Medical world uses the terms doctors, patients, and authoritative structure, wellness tourism is more location based and generic. It has been found that people, who travel to a country for wellness experience, tend to select the same country for medical procedures as well.
Industry categorization can help in better understanding the differential factors
There is a need for proper categorization of wellness and medical tourism industries since many of the government subsidies are dependent on the revenue generated in any specific industry. For travel industry the subsidies are in the form of various promotions and with more than $180 billion of revenue generated by wellness as well as medical tourism industry, these industries are certainly entitled for many subsidies.
Initiative by the Global Spa Summit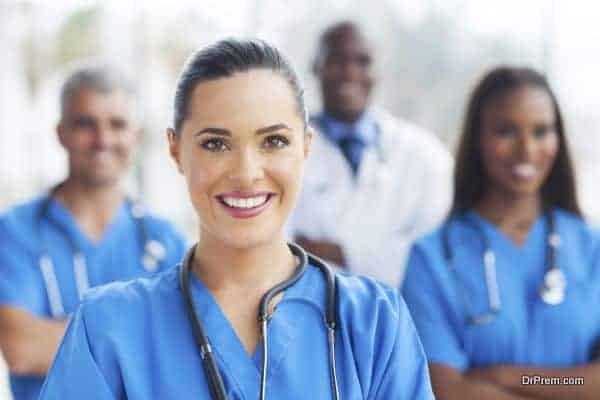 The Global Spa Summit (TGSS) took the initiative to define both the industries clearly, so that proper statistics can be derived for each of these two industries. TGSS commissioned industry experts to create a report for developing clear definition of wellness and medical tourism industries.
Survey by TGSS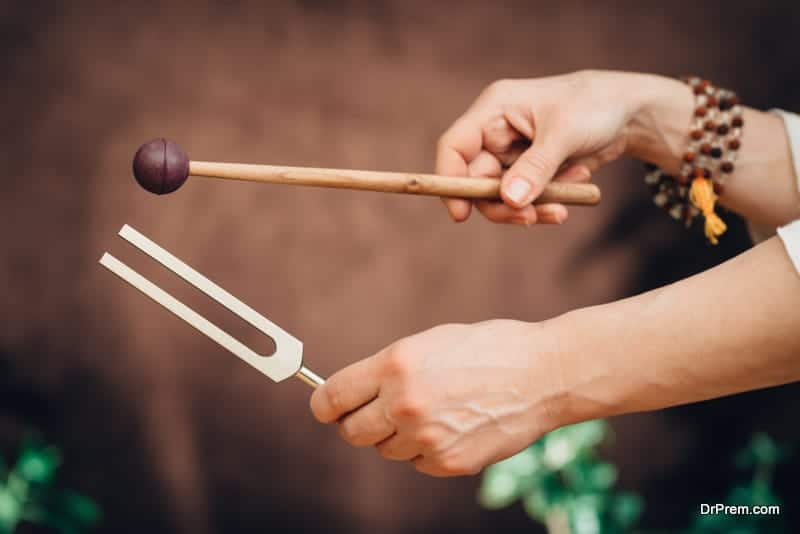 At the time the report was created, the industry experts also did a survey involving wellness and medical industry executives. In the survey, these people had to define on their the meaning of wellness tourism and medical tourism, but it was a surprise that almost twenty five percent of all participants left the question blank, replied that they do not know or mentioned that such terms are not clearly categorized in their country.
Thus, this survey clearly tells us that the difference between these two industries is not clear even among the people working in this industry. However, one positive result from the survey was that almost ninety-four percent of participants believed that wellness and medical tourists are part of separate consumer segments. Additionally, they agreed that interests as well as needs of both these consumer segments are very different.
Key Findings of the TGSS Report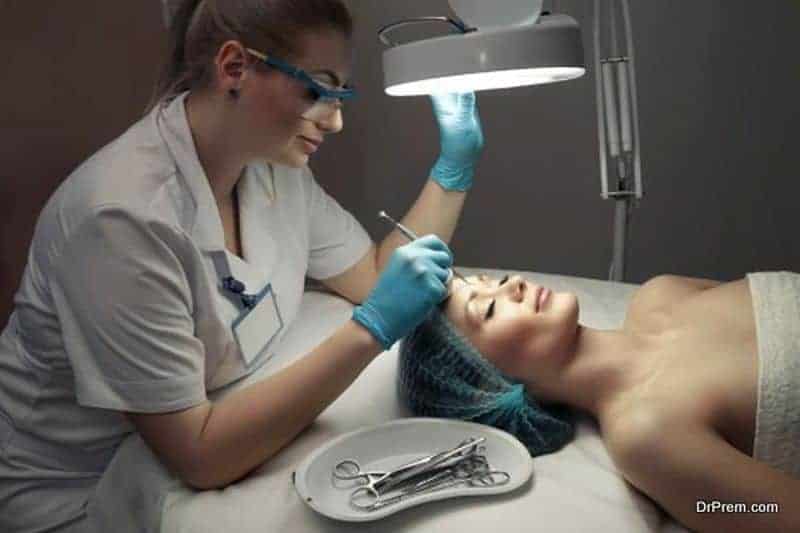 Data for medical tourism industry is more readily accessible in comparison to data for wellness tourism industry.
Governments in different countries tend to provide more support to medical tourism, as it is perceived to be more lucrative.
Organizational structure for promotion of both these industries varies largely from one country to another.
Most of promotional material related to wellness tourism focuses mainly on spas even if the country offers other wellness options.
Decoding the operations of Wellness Tourism in the larger Medical Tourism industry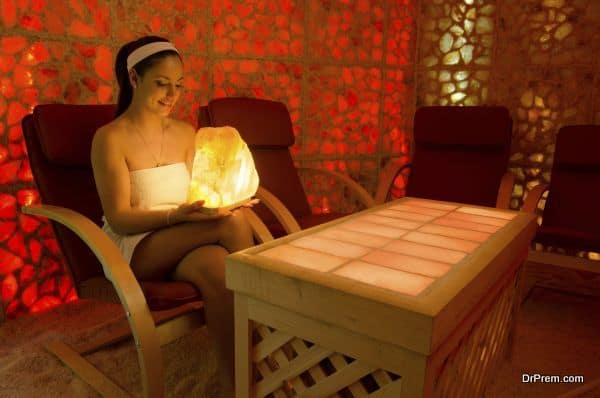 The differences between the medical and wellness tourism sectors can be further understood in the operating modes of these two sectors. As fitness does not merely mean your ability to run a marathon with ease, wellness tends to go beyond perfect health. In fact, wellness focuses more on prolonging life, improving the quality of life and preventing diseases than curing ailments.
When compared to traditional medicine and even alternative medical practices, wellness seeks to make changes to a patient's lifestyle and equip them with tools that would help them stay immune to lifestyle diseases in the future. Accordingly, individuals opting for wellness treatments stay at a treatment facility for durations between weeks to multiple months whereas medical tourists have a limited stay in hospitals/clinics.
Evolution of the multidimensional Wellness tourism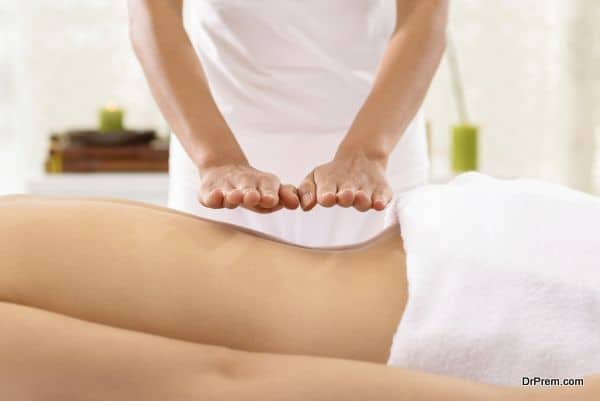 Wellness tourism, of course, has been a part of human society since the dawn of history. Before the advent of medical tourism, general practitioners advised patients with ailments to visit a famous tourist spot.
In modern times, the concept of wellness tourism has become a lot more multidimensional, individualistic and holistic through destinations and centers offering wellness tourism packages. Such packages focus on restoring inner peace, health and mind-body harmony through guided meditation, spiritual counseling, slow-paced physical therapies, controlled breathing, healthy nutrition and various other therapeutic activities.
A Wellness trip is about your choices and beliefs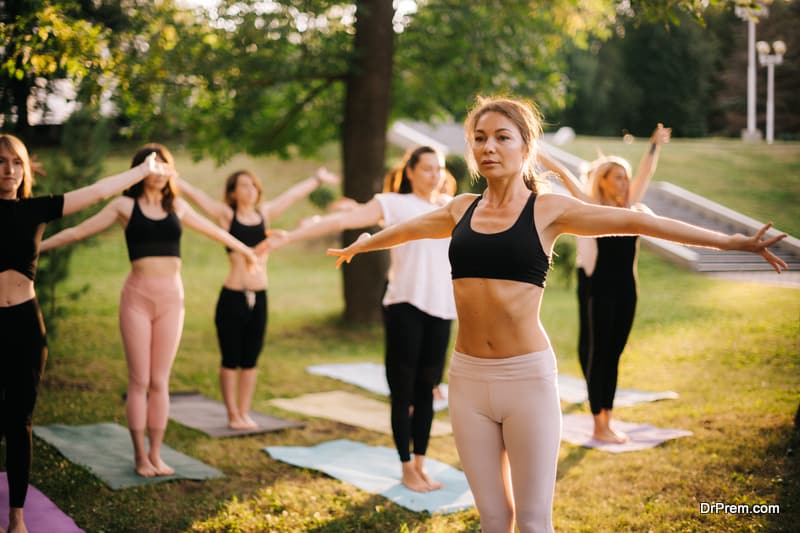 For average human beings, a wellness tourism trip is a matter of personal beliefs and preferences. Someone who innately does not believe that yogic breathing can restore inner peace will not benefit too much from a wellness regime that includes it. Other factors influencing wellness tourism include preference or leaning toward a certain ancient culture or its philosophies.
Wellness tourism offers a lot of choices and options to work with. It can be worth your while to understand the major components that make the larger set of Wellness Tourism.
Medical tourists may travel for elective treatments or critical life-saving procedures in favorable destinations. It is more of healthcare requirements, not personal perception fuelled by globalization of healthcare and innovative treatment breakthroughs.
Spa tourism
Visits to spa centers for spa treatments have profound psychological benefits on patients as a massage, facial or a similar cosmetic treatment helps restore their self-confidence.
One of the key factors that drive spa tourism is its projection of spa therapies as services that come included with the package when one books a stay at a spa resort. Since a trip to a spa for treatments alone has a slightly negative connotation, bundling a bunch of spa treatments into your vacation becomes psychologically acceptable. Men who would otherwise consider getting an exotic fish pedicure or a mud body wrap demeaning or a feminine pursuit can benefit from these therapies without delving into their gender-specific connotations.
Apart from the de-stigmatization of essential cosmetic therapies, spa tourism caters to an aspect of human wellness that mainstream medical, health and wellness tourism segments often neglect completely: the need to look good.
Beauty is a prized characteristic for any member of any species on the planet. Similarly, humans look for outer beauty in other members of our species. Hence, what skeptics would consider a vanity becomes the heart and soul of an essential medical service through spa tourism.
Alternative Wellness Tourism
In the mainstream medical industry, alternative medicine has garnered a lot of attention, respect and credibility and hence, many specialists prescribe alternative wellness treatments to patients receiving mainstream treatment.
In certain cases, wellness physicians recommend cancer patients to consider therapies from Unani and Ayurvedic alternative wellness systems to cope with the side effects of chemotherapy etc. Some alternative wellness specialists, on the other hand, ask their patients to consult an allopathic specialist to overcome an ailment when alternative medicines are not sufficiently effective on their own.
Interestingly enough, what we now acknowledge as alternative wellness treatments were once the conventional courses of medicine and treatments. Some alternative wellness treatments come from very ancient medical systems, which involved highly evolved and complex use of herbs and holistic methods of treating the body, mind and spirit.
Also referred to as holistic medicine, alternative wellness treatments include herbal medicine, homeopathy, Ayurveda, chiropractic, osteopathy, acupuncture, acupressure, reflexology, yogic breathing, Reiki, and even cyma therapy (sound healing).
It is vital to note that some of these treatments like acupressure, acupuncture and Ayurveda have their roots in ancient medical practices, while others, such as cyma therapy, reflexology, chiropractic and homeopathy are recent inventions.
For a patient planning alternative medical trip, it is vital to remember that any good institute or facility offering these treatments would have some form of recognition, certification and license from an authority regulating these practices in that country or region.
Complementary Medical Tourism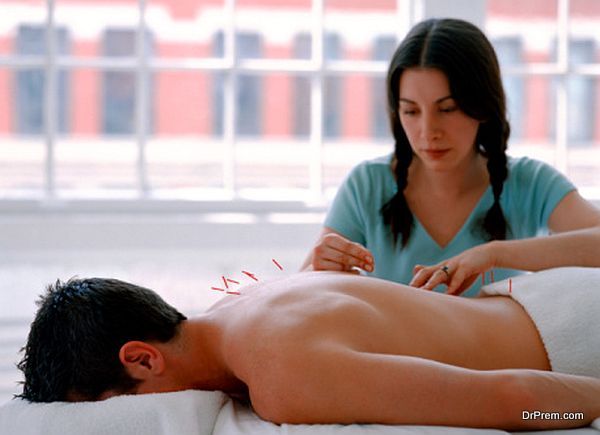 Complementary Medical Tourism helps one receive a specific kind of treatment from an alternative/wellness medical practice to tackle problems caused due to a mainstream or conventional course of treatment.
The biggest difference between complementary medical tourism and other forms of medical tourism is that the former aims to relieve the stress or side effects caused by a mainstream course of treatment. Hence, a doctor or specialist consulting or treating a patient would usually recommend a complementary medical treatment that conventional medical methods cannot alleviate.
Some of the best-recommended complementary medical treatments include Tai Chi, which is a system of postures and rhythmic movements developed from martial art postures used in the 12th century in China. The purpose of Tai Chi is to restore emotional and physical balance by restoration of Yang and Yang energies.
Japanese stress relieving therapy Reiki is also popular with patients seeking complementary medical treatments. It helps promote physical relaxation, reverence for life and spiritual awareness.
As an alternative medical system, Ayurveda is perhaps the best known but one needs to understand that it is a full medical system in its own right. However, since Ayurvedic treatments rely entirely on the use of herbs, organic materials and massages, they do not interfere with a conventional course of treatment and can even boost the effectiveness of allopathic treatments.
Integrative Medical Tourism
Therapies like cyma therapy, aromatherapy, magnetic therapies, hot stone therapies etc., do lack a proper scientific basis. However, it does not exactly follow that all ancient and alternative medical and wellness therapies are bogus.
Integrative medicine, basically, seeks to examine and find the best of ancient therapies and modern treatments and combine various methods of both worlds to treat the patients with the least invasive, least toxic and least costly treatments. Briefly, the unification of nature and technology emphasizes healing with the best of both worlds.
Regulation and information challenges in Medical and Wellness Tourism

Medical and wellness tourism have different sets of challenges as well with the former enjoying improved regulatory authorizations. As an example, since Acupuncture treatments are widespread in China, people interested in undergoing such therapies normally travel to China. However, unlike medical tourism, which is closely guarded and monitored by various medical associations and healthcare accreditation bodies, wellness tourism is relatively open. This leaves individuals with little information about the credibility of the therapist and the CAM facility. It is important to understand the limitations of wellness tourism, which individuals interested in seeking wellness therapies in a different country should carefully evaluate.
Lack of regulation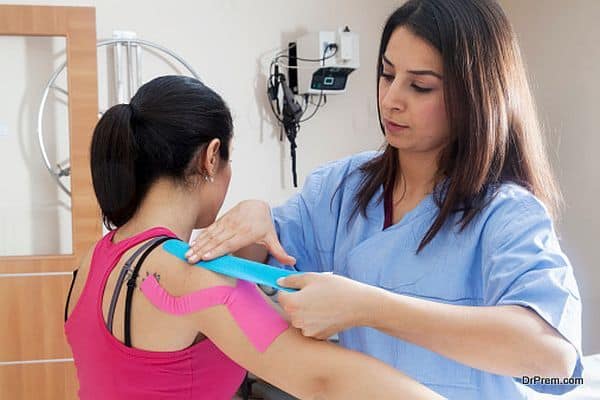 CAM therapies and the facilities are usually not regulated by government organizations barring a few countries. There is a steep rise in the consumption of complementary and alternative medicine and therapies, the wellness tourism sector is broad and open and includes everything from basic ashrams in India that focus on Ayurveda and spiritual enlightenment and British-run yoga centers, to a range of pampering hotels that deliver health-related spas and massages.
Healthcare associations do not monitor most of these therapies and places, and hence there is no guarantee of the services they offer. While some individuals might start to feel healthy and better after undergoing a CAM therapy, others claim that the benefits of these therapies are a result of the placebo effect. As the sector isn't regulated and monitored, it leaves ample room for quack practitioners and therapists to make big claims about the services they offer, without showing any proof whatsoever.
In some countries, such as the United Kingdom and India, efforts have started to regulate CAM therapies and the therapists providing these facilities. It will be interesting to see how such regulations can be applied in all parts of the world, and how effectively will such regulatory authorities work.
The AYUSH Ministry regulated by the government of India has clearly set treatment guidelines in selected wellness centers that boosted the country's wellness travel. Other countries known for their traditional healing practices are also coming up with proper regulations to ensure safety and efficacy of these practices. It has become convenient for wellness seekers to make the right destination choice.
Lack of information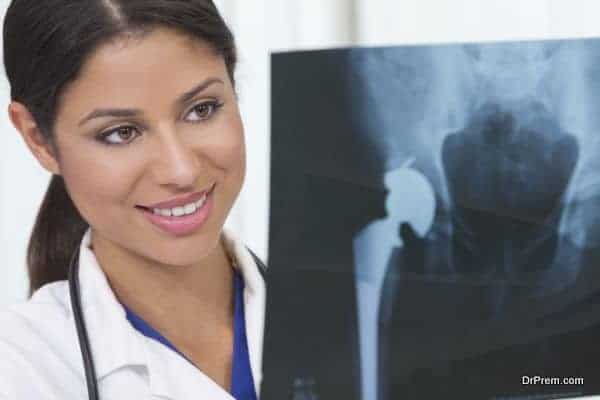 Since the wellness tourism sector isn't regulated and monitored by internationally renowned organizations, it is obvious that individuals lack valuable information about these therapies, their effects and benefits, and their cost. While medical tourism destinations are well documented and monitored, relatively less information is available to individuals interested in seeking CAM therapies.
JCI accreditations and the like set the quality benchmark that almost ensures medical tourists are in the safe hands.  Things are changing in the wellness tourism sector. Countries with inherent wellness tourism resources are receiving active promotional support from the governments ensuring right information flow to the potential customers of wellness travel.