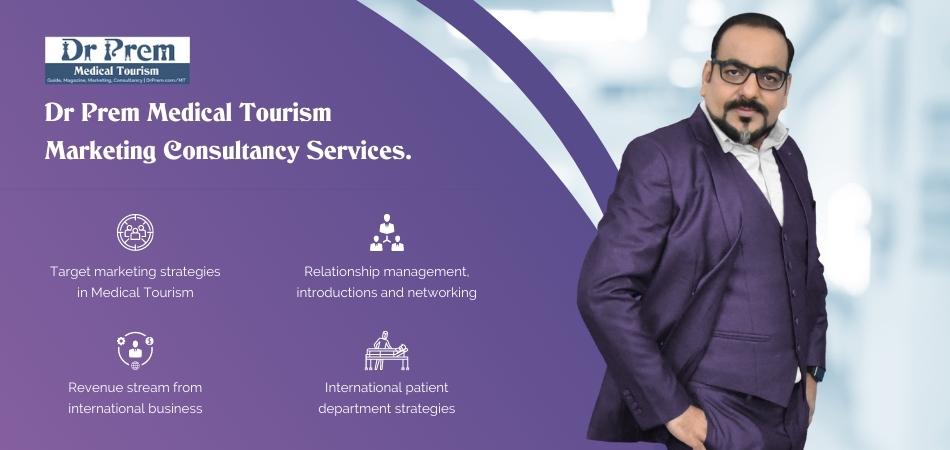 Thailand is leading in Asia as the prime medical tourism destination. The number of medical tourists that come in Thailand has been steadily increasing since early 2000's and the reasons are good enough. This has resulted in the country taking its place on top of the global medical tourism market with over a million tourists visiting this exotic destination seeking affordable medical services. Credit goes to Thai tourism strategies that have helped Thailand occupy a high ranking in global medical and wellness tourism map.
Thailand medical tourism is expected to continue dominating this market through its ability to offer low cost of medical treatment, excellent quality provided by experienced physicians at hospitals and private clinics and the highly developed tourism industry.
Thailand is home to some of the most renowned international hospitals in the world that acts as a benchmark for what medical facilities in Asia should strive to be like. From the level of customer service through international patient departments, to the emphasis on quality care, medical tourists visiting Thailand are assured excellent care.
Here you will read about:
Medical Tourism in Thailand – News, Updates, Guides and Trends by Dr Prem
Thai government to open foreign travel to boost medical tourism amid Covid crisis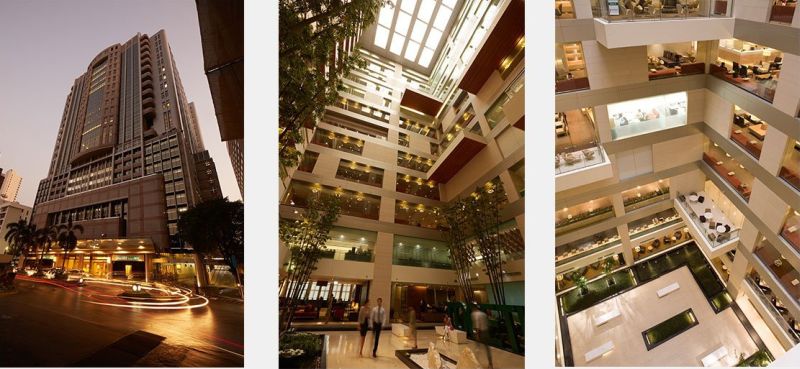 Image Source : bumrungrad.com
The Thailand government is planning to reopen to foreign tourists including medical tourists by November 2021. Hospitals such as the Bumrungrad International Hospital are gearing up to cater to people who have been affected by Covid-19. The hospitals would  treat Covid-19 patients as well as those who have long-covid symptoms and help in their rehabilitation.
Bangkok Dusit Medical Services is also offering high-end quarantine resort in the middle of Bangkok, for domestic as well as international medical tourists, in packages of seven, ten or 14 days. This facility is available from October 1, and the stay duration will depend on the vaccination status of the travelers. So, any medical tourist can prepare for his/her procedure by enjoying a luxurious stay at the resort while quarantining according to Thai government regulations, if required.
With Covid oriented medical tourism ideas and strategies, the government and private sector can revive the industry, which went down to nothing from earning $1.8 billion dollars in 2019, due to lockdown. Experts are predicting 5% revenue growth in 2021.
Thailand Continues To Receive Millions Of Patients In Medical Tourism, Adds Focus To Middle East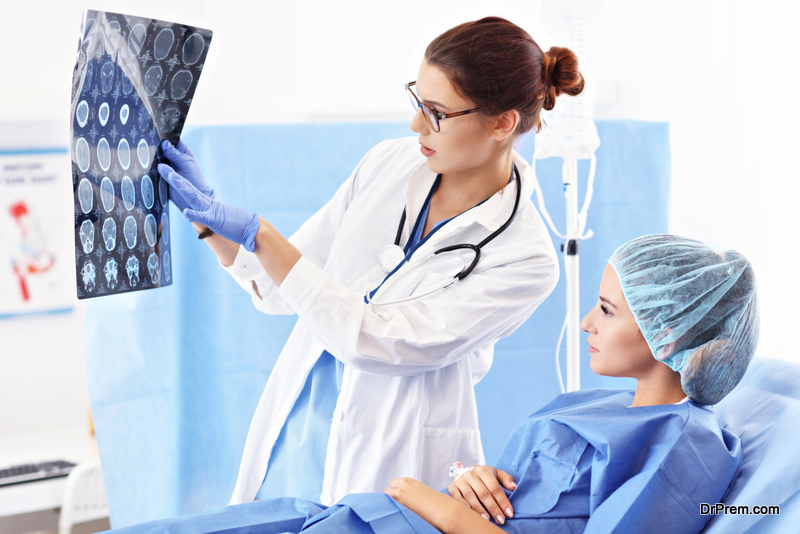 The number of Arabs opting for medical tourism in Thailand is on the rise. Thailand saw a surge in medical tourism with around 150000 patients visiting the country from the Arab world which was almost a 2.5 % rise over the number of tourist visits in 2014. The Thai medical tourism authorities estimated that around one million Arabs will visit Thailand for medical treatment by the close of 2018, and medical tourism companies in Thailand are well-prepared for this.
Though the medical tourism data overlooks certain factors like multiple visits of the same patient, business travelers, whether the patients are non-residents of Thailand or not, expatriates etc., the trend of inbound medical tourism in Thailand is on a healthy growth curve.
As declared by a Thai tourism agency, the huge response of the Arab world towards the Thai medical and wellness tourism would be sustained by its awesome features in spite of the fact that the Health insurance policies in Abu Dhabi is undergoing a revision.
The Abu Dhabi health authorities have curtailed the benefits accruing to the customers covered by insurer Daman to promote medical treatment in their home country. However, this did not put any substantial obstacle to Arab people opting for Thailand for healthcare services.
Inaugurating the Thai pavilion at the International medical travel exhibition and conference in Dubai, representatives from Thailand made their presence highly felt by showcasing their potential in the field of wellness tourism.The entire affair was organized at Dubai international convention and exhibition centre.
The inaugural ceremony was addressed by Tanesh Petsuwan, the newly appointed Deputy Governor of the Tourism Authority, Thailand for the tourism marketing efforts directed at capturing the markets in Europe, Africa, the Middle East and the US. Eleven Thai companies in the business of wellness, health and hospitality participated in the conference together with the Director of Tourism Authority Thailand for the Middle East and Dubai markets.
Among other organization representatives who participated in the conference were from Bangkok Pattaya Hospital, Landmark Lancaster hotel, HMC clinic, Al Meroz Hotel, Bangkok International Hospital and Absolute health clinic, Thanyapura integrative health centre and Panacee medical centre. Quoting Tanesh who delivered his speech emphatically driving his opinions home stated 'Medical tourism is identified as high yield niche market for TAT (Tourism Authority of Thailand) and is one of the key components to build the quality benchmark and improve tourism. GCC is one of the key source markets for TAT medical tourism and we plan to expand our promotion by visiting countries like Kuwait and Oman to further create more partnerships in the Gulf region.
The Thai Deputy Governor further categorically stated that Thai private hospitals are the real power packed nuclei of medical tourism that had a great appeal for the Middle East. The secret of the success, of course, lies in the delivery of amazing wellness services backed up by the traditional Thai therapeutic procedures that have fascinated the world in recent times.
Thailand's accreditation in the domain of wellness industry had achieved international accolades winning many coveted awards. A majority of the 200 internationally recognized Thai hospitals are backed up with immense customer friendly resources, which is one of the reasons why medical tourism in Thailand is so successful. There are doctors and specialists who have received latest training on medicine in the prestigious institutions of the US and top European nations.
The nurses are well trained with a polite demeanor. Moreover, these clinics are armed with a team of interpreters fluent in Arabic and are well acquainted with the Arab culture. Eminent medicos of American and European Board are the pillars of strength of the valued human capital of these hospitals.
Breaking a great news to the applause of many, it was also stated that nationals who are members of the GCC countries like Qatar, Kuwait, Oman, Bahrain, Emirates and Saudi Arabia can have a stay at Thailand for medical treatment for as long as 90 days without a visa. However, the regulations also restrict the maximum number of members from the family of a GCC member country to three to enjoy the offer. Specifically, these family members would include parents, children, spouse or maid.
Al Meroz hotel which was inaugurated back in November last year is the first of its kind halal Thai hotel in Bangkok,strictly observing Islamic laws. It coordinates with many Bangkok hospitals and offers special packages for Arab customers, making medical tourism in Thailand accessible to a new base of medical travelers.
Healthcare System
Thailand's health service infrastructure consists of government provided health services, non-profit health organizations (NGOs) and the burgeoning private medical sector. The Thai government  has introduced universal coverage reforms in medical tourism in Thailand 2001, becoming one of only handful of lower-middle income countries to do so.
Statistics from the WHO claim 65 per cent of Thailand's health care expenditures in 2004 from the government, while 35 per cent was from private sources. However, Thailand medical tourism industry is largely driven by private hospitals. Thai doctors are attracted to the international hospitals as they can earn as much as 70 per cent more than in the public hospitals.
Quality of Healthcare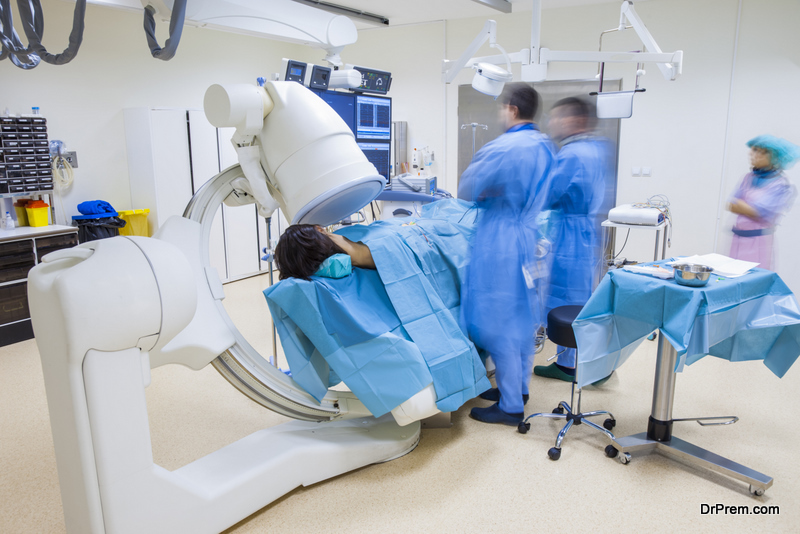 In recent years, Thailand's private sector has established a growing number of medical facilities that can match leading hospitals worldwide. The country has over 30 hospitals that cater to medical tourists, as well as numerous dental and cosmetic clinics and other medical and alternative medicine centers. Thailand boasts of the first hospital in Asia to receive JCI accreditation, Bumrungrad International, the world's most recognized facility catering to medical tourists.
Following suit, 11 more hospitals in Thailand have been prestige with JCI accreditation. The UK Foreign and Commonwealth Office states that Bangkok has "excellent international hospitals. Similarly, the US State Department states that in Bangkok, "excellent facilities exist for routine, long-term and emergency health care".
Thailand is the best facilitator of medical tourism in Asia
Thailand has truly become the hub of medical tourism. The island nation is earning staggering amounts of sum each year by facilitating various treatments for the foreigners. More than a million tourists visit Thailand for getting surgeries and treatments each year, with the economical Thailand medical tourism packages. One of the prime reasons behind Thailand's popularity among medical tourists is that it has a great reputation of being a tourist spot in the foreign countries. The Thai tourism is very advanced and the medical tourists get the best of Asian hospitality here. According to the annual reports of the Thai Tourism Ministry, in 2012, 2.4 million people traveled to Thailand for medical treatments and surgeries.
Bangkok is the hotspot for medical tourism as most of the famous and reputed hospitals are located here. The Bumrungrad Hospital in Thailand has achieved accreditation from the Joint Commission International. It is a very prestigious organization and a part of a bigger organization that accredits the hospitals in the US. This brings The Bumrungrad at par with the US hospitals. The healthcare services and Thailand medical tourism packages they offer are very lucrative. The costs of living and surgery are comparably lower than the medical costs in developed countries yet the service is impeccable.
People are flocking from near neighbor countries to Thailand for getting medical treatments. They started offering medical tourism benefits from as early as 1997. Over 15 years of experience has helped the Thai hospitals come up with better and more lucrative medical tourism packages designed for attracting the foreigners. The Bumrungrad hospital engages 1000 full time doctors alone. The Paolo Memorial Hospital offers translators to the foreigners who come for treatments.
Medical tourism packages offered by the Thai hospitals include accommodation in three or four star hotels and a city tour if the patients are interested. Many people are taking vacations that include corrective surgeries in Thailand. Bangkok and other tourist spots are trying to improve their medical infrastructure and facilities to attract even more tourists in the coming years. People from poorer neighbors like Cambodia, Laos, Vietnam and Myanmar who can afford costly treatments are coming to Thailand. Use of modern technology along with warm hospitality has made Thailand so famous among medical tourists worldwide.
Reasons Thailand is popular as a medical and wellness tourism destination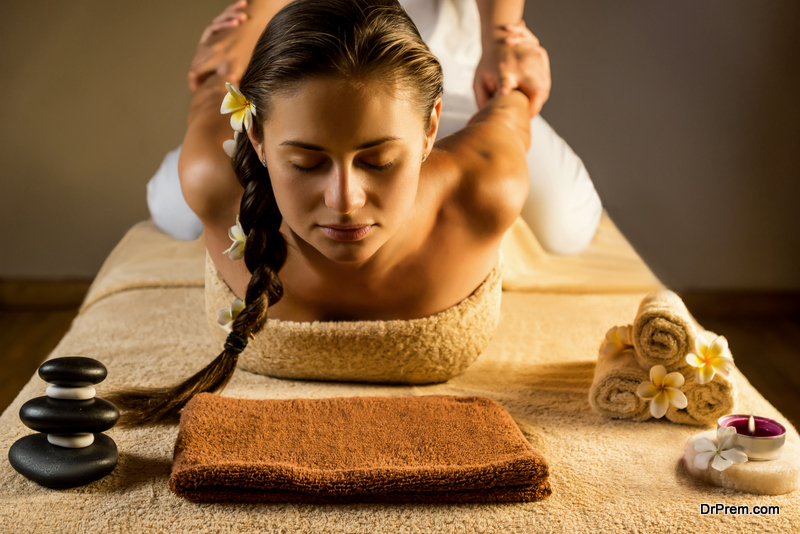 Thailand is a nation which is highly predominated by the tourism industry. Apart from the general allures of tourism, the country is also a popular medical and wellness hub which draws thousands of tourists each and every year.
If we look at medical tourism industry then Thailand is definitely one of the leaders. In the last few years, country is getting more than a million medical tourists annually from around the world. The main reasons for such growth are Thailand's reputation as popular tourist destination, world-renowned Thai hospitality and recognition for being one of the few Asian nations to enter the medical travel industry.
Check out the factors below which have made Thailand a leading medical and wellness tourism destination.
How Thai tourism strategy is going to make it lead
As the economy of Thailand is heavily dependent on this industry, the government has already started making future plans. Every year, it is seen that millions of tourists do come down to this place for vacation and as well as for the medical purpose. 38% of medical tourists heading towards Asia for healthcare services land in Thailand. The figure is expected to go up in the present and the forthcoming years.
Concerned authorities are taking necessary measures so that the nation doesn't fall behind its mission and goal. Experts are leaving no stones unturned in order to ensure that the strategies are made in the correct manner which is supporting this movement. Research and development are going on at a fast pace and on a serious note so that both the tourism and the medical industry flourish more in the near future.
The growing pace of Health tourism in Thailand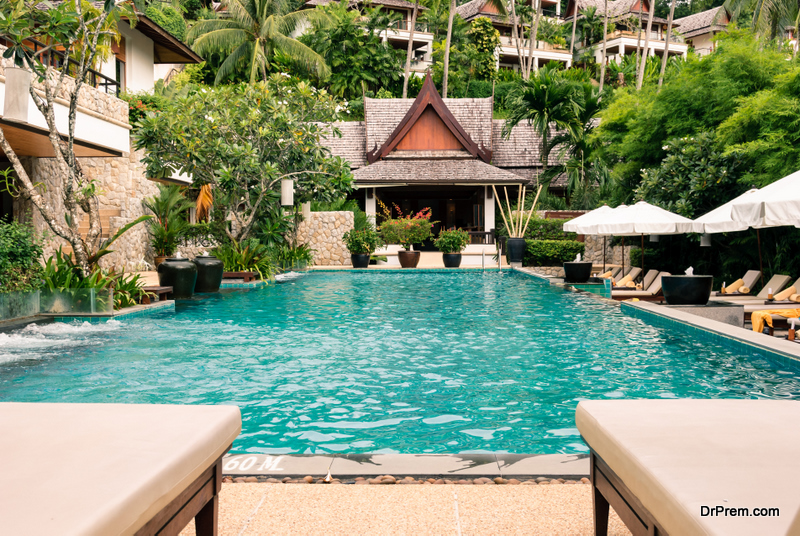 Health tourism in Thailand is growing at a faster pace at 16% as reported by BBC travel. Every year the country welcomes nearly two million visitors looking for some kind of healthcare and wellness treatments. They enjoy vacationing in different island resorts and spend more than other tourists. The country has made rapid advancements in creating robust infrastructure for healthcare facilities.
State-of-the art facilities and infrastructure
Thailand has gained popularity, as it assures medical tourists of a healthy exposure to its surroundings. There are various medical tourism service providers in Thailand that help tourists in comfortable travelling, lodging, sightseeing, and selecting excellent healthcare facilities. However, you should carefully choose a service provider that can ensure to book you in a JCI-certified facility. Avoid a company that cannot even provide you an accredited medical facility. Apart from it, you can receive various types of elective and cosmetic procedures in Thailand at very low prices. Thailand offers some life-saving procedures at about one-tenth of their prices in the U.S. or Europe.
Quality, affordability and hassle-free communication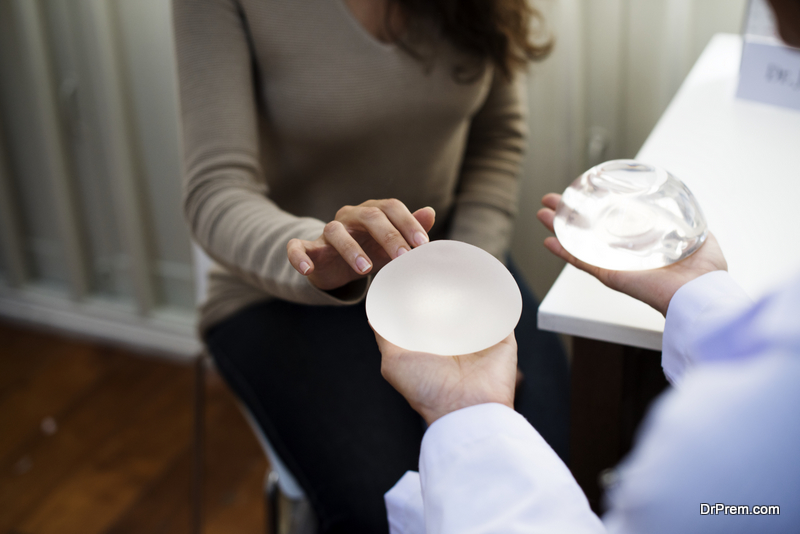 Many of the medical tourists visit Thailand for special surgery procedures, such as liposuction, eye surgery, breast implant, cosmetic surgery, etc. As compared to several developed countries, such procedures are performed at nearly 80 percent cheaper rates in Thailand. That becomes a lucrative option for people to choose Thailand as their medical tourism destination.
Medical facilities in Thailand are also of high quality, as many of these are accredited by reputed organizations. These facilities employ trained caretakers and highly skilled medical specialists. Most of the doctors and surgeons in Thailand's facilities are trained abroad, which strengthens medical tourism Thailand.
In addition, Thailand's medical facilities are located near health clinics and spas. It not only helps patients to get refreshed, but also offers them good postoperative care options. Caretakers in Thailand are good at communicating in English. Thus, there is almost no language barrier between native Thai people and medical tourists. Thailand's focus is on providing excellent comfort and relaxation to all its medical tourists. Additionally, flying to Thailand is quite easy and several transportation options are also available to travel across the country.
Famous Thailand Health treatments (Medical and Wellness)
From Ayurveda to cancer treatments, from eye surgery to general medical checkup, this nation has come up with a huge gallery of treatments. Institutions have grown in big numbers which make these medical services available for the masses. People have started gaining faith in these services originating from this nation.
The services are neither overpriced and nor too expensive and in most of the cases the common people can afford it easily. If you require any sort of medical help you can also visit this part of this world and avail these services.
Thailand wellness retreats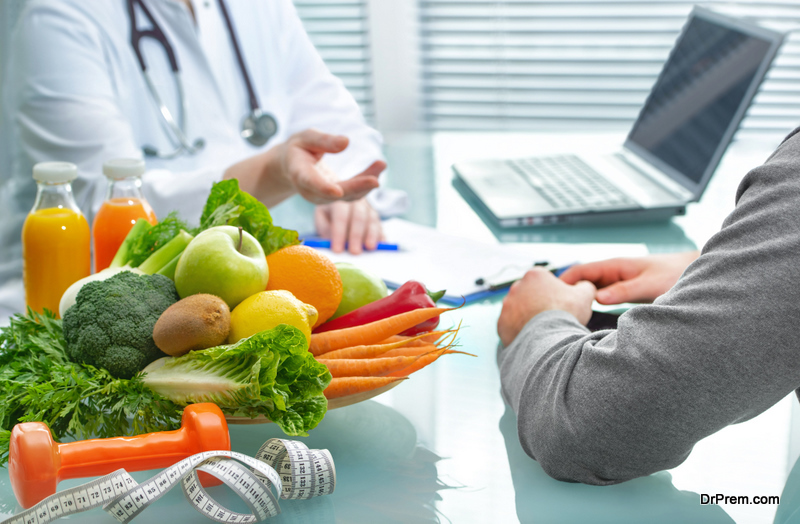 While you are in Thailand you will find a lot of wellness retreats whose services can be availed easily. You can check out the websites of these retreats and check out the type of services that they offer for the general public and as well as for the tourists. The services are so appealing that every year thousands of tourists do drop into this part of the world just to get a checkup done.
As a matter of fact, people are referred by doctors of their own nations to visit this country and avail the services provided by these retreat centers. You can easily check out the internet to know more about them. Check out their different courses which will make you think that you should avail them with immediate effect. The advancement of medical science in this part of this world has popularized these retreat centers to a great extent. So what are you waiting for? Just surf the internet and gain more information about this.
Integrated medical and wellness facilities
When integrated medical wellness is becoming the norm of medical tourism, Thailand has gone few steps ahead to set up a vast integrative and wellness facility in Bangkok. Global healthcare is gradually embracing wellness practices integral with conventional medicine. The integrative medical wellness facility called RAKxa located amid the green island of the Chao Phraya river is a joint venture with VitalLife Scientific Wellness Center, a subsidiary of Bumrungrad International Hospital to play a key role in promoting medical wellness.
VitalLife, known for its anti-ageing therapies will be run by internationally trained specialists and offer tailor-made integrated medical wellness programs for each and every visitor. The center will also provide pre-diagnostic medical analysis (based on genetics, hormone balancing, gut health, detoxification, lifestyle, cognitive function) and preventative treatments to support healthy lifestyle. Curated medical wellness programs will comprise diet, exercise, lifestyle modification suggestions, wellness treatments and alternative medicine like TCM, Ayurveda, Traditional Thai medicine and energy healing.
For years, modern healthcare has avoided spa treatments despite many of these treatments are backed by scientific evidence. But today, medicine and wellness practices are joining hands in integrating evidence-based practices to get the best of spa treatments (medi-spa) and modern medicine. It is expected more studies and research would create robust evidence about spa benefits that would further help in convergence of medical and wellness practices in the coming years.
Proposal for Cannabis tourism aimed to boost health tourism market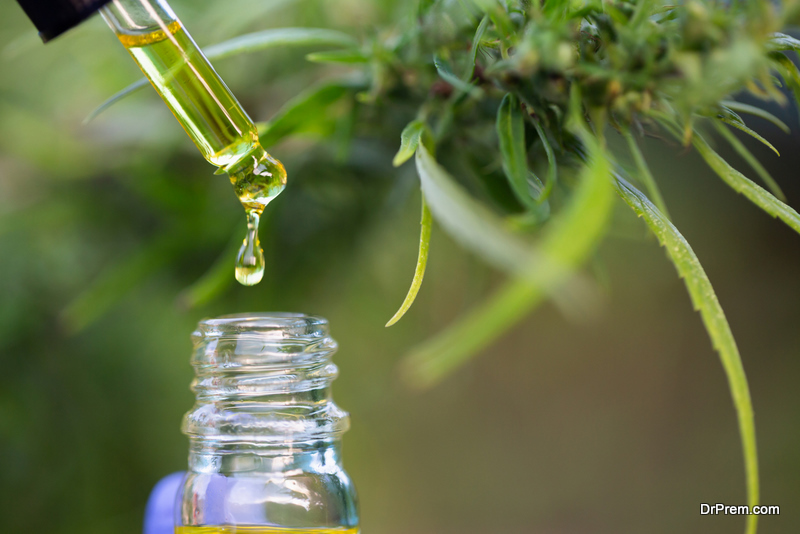 The ministry of Public Health along with the Tourism and Sports ministry plan to launch Cannabis tourism in 2021. Touted to be the first 'Medical cannabis tour in South East Asia, initially the tour will be aimed to educate locals about the medicinal value of Cannabis to promote authorised cultivation for medical and wellness benefits and not for recreational use. Thailand is the first Southeast Asian country to legalise cannabis for medical purpose and its use for recreation is still considered illegal.
Eight provinces with cannabis plantations are slated to be included in the cannabis tour. The tourism department will also work with the traditional and alternative medicine department to promote the use of medical marijuana in health tourism.
Rewards and privileges
Various rewards and privileges for tourists right from airfare discounts to reward points in shopping, dining, medical treatments, wellness services and other recreational activities in selected facilities areadditional  attractions for tourists who can get the full essence of vacation and medical treatments combined, driving medical tourism Thailand to greater heights.
It leaves little doubt why Thailand has emerged as the Mecca of medical and wellness tourism. Wellness tourism has played a vital part in making the nation a more viable destination for tourists.
Thailand Gearing Up Efforts To Boost Medical Tourism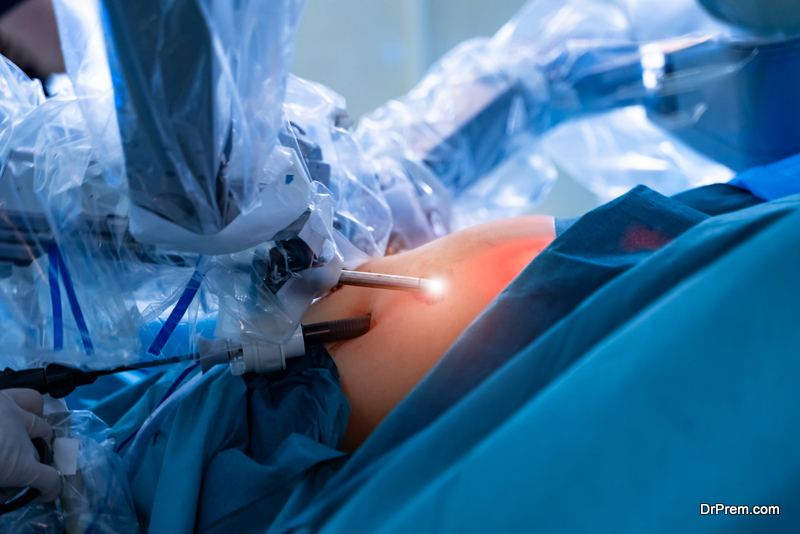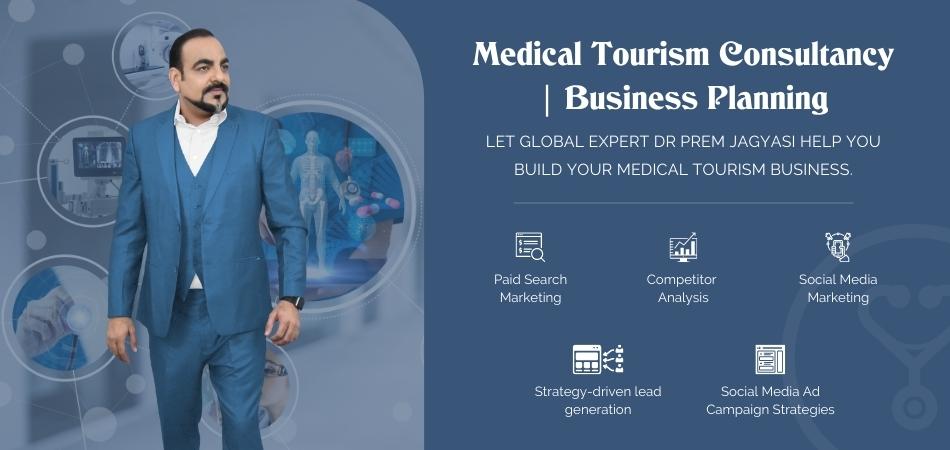 Thailand has been enjoying a supreme position as the most sought after medical tourism destination in Asia for about two decades. Medical tourism in Thailand grew astronomically since 2008. As per the MTA survey, it is expected that medical tourism revenue of this country would touch $3.11 billion by 2017.
The rise in business opportunities sees the rise in competition on an equal plane and Medical Tourism sector is no exception. This exotic Asian country with picturesque landscape has been the cynosure of foreign travelers since ages. Aligning with the growing trend of global medical tourism, Thailand is one of the few countries that have managed to reap the maximum benefits in this sector.
Focusing seriously on the requirements of global medical tourists, the country did not waste much time in uplifting the overall medical infrastructure. Since then, it has been providing efficient and world class service in a wide variety of medical treatments. An interesting thing to note is that Thailand has served more number of patients in dental care and transgender procedures than any other country in the world.
Thailand sees tourist footfalls from almost every corner of the globe but most are from Australia, New Zealand, Middle East, US, UK, Western Europe, China and Japan. The country has managed to get the first JCI accredited hospital in Asia, which has set a strong footing in its growth in medical tourism.
General Information
General
Language
Thai
Time Zone
UTC+7
Dialing Code
+66
Electricity
120V, 50Hz
Major Cities
Bangkok, Samut Prakan, Mueang Nonthaburi, Udon Thani
Currency
Baht
Clothing
Short sleeve shirts are acceptable in most dining venues.

Adventure travelers will be more prone to walking shorts and

pullover cotton shirts.

Health Related
Mortality Rate
6.47 deaths/ 1,000 population
Life Expectancy
70.7 M /77.4 F
Patient: Physician Ratio
2700:1
Hospitals JCI accredited
13
Recommended    Vaccinations
Hepatitis A, Typhoid, Hepatitis B, Rabies, Diphtheria-tetanus,

Measles, Varicella, Japanese encephalitis and Yellow fever.

Other Infections
Scrub Typhus, Spotted fever rickettsoioses, Hepatitis E,

Chikungunya fever
Tourism Related

Population
66,720,153
Reliability of Police Services
71/140
Global Competitiveness
4.52/7
Physician Density
109/140
Tourism Competitiveness
4.5/7
Hospital Beds
77/140
GDP/Capita
$10,849
Quality of Air Transport Infrastructure
33/140
Safety and Security
4.4/7
International  Air  Transport  Network
31/140
Health and Hygiene
4.3/7
Quality of Roads
39/140
Air Transport Infrastructure
4.6/7
Hotel Rooms
41/140
Tourism Infrastructure
5.2/7
Tourism Openness
24/140
Cultural Infrastructure
3.6/7
Attitude  of  Population  Towards Foreign Visitors
13/140
Visa Requirements
75/140
Located in the centre of Southeast Asia, Thailand is a fascinating and exotic country to explore. Thailand embraces a rich diversity of cultures and traditions. With its proud history, tropical climate and renowned hospitality, the 'Land of Smiles' is a never-ending source of fascination and pleasure for visitors. The Thai economy is largely export driven and strong being the second largest in Southeast Asia.
Its capital, Bangkok, offers incredibly varied attractions. Gleaming skyscrapers, glittering temples, colorful street markets, sophisticated shopping malls, bustling nightlife, and an energy that reflects the incredible economic growth. The scenery and seascapes makes Phuket, Thailand's biggest island, a dream destination.
The total area under Thailand, officially the Kingdom of Thailand, 513,120 square kilometers and a population of over 66 million (as per 2011 estimates) lives in the country with a density of 132.1 people/per square kilometer.
Religion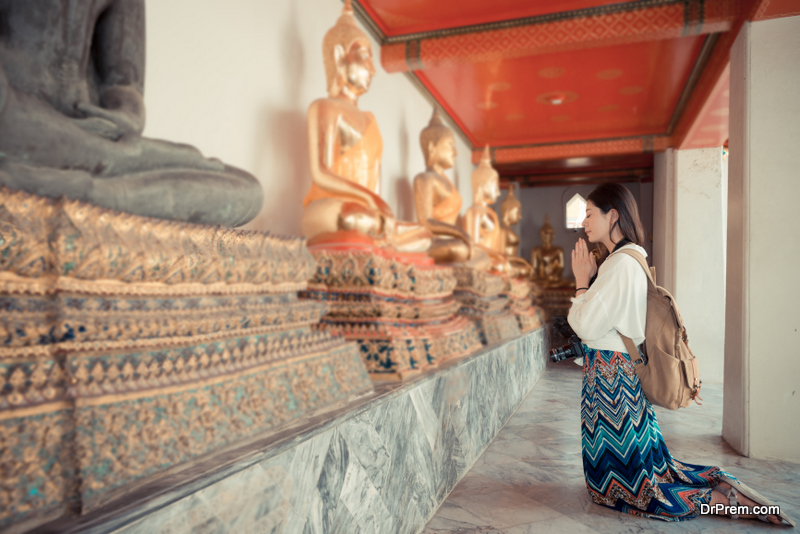 Thailand is one of the most strongly Buddhist countries in the world. The national religion is Theravada Buddhism, a branch of Hinayana Buddhism, practiced by more than 90 per cent of all Thais. The remaining population adheres to lslam, Christianity, Hinduism and other faiths. Thailand offers all the religions a freedom of expression. However, Buddhism continues to cast strong influence on daily life.
Language
Thai is the official language, but people also widely speak and understand English. English and other European languages are spoken in most of the hotels, shops, restaurants and in other major tourist places. Thai-English road and street signs are common sight across the country.
Weather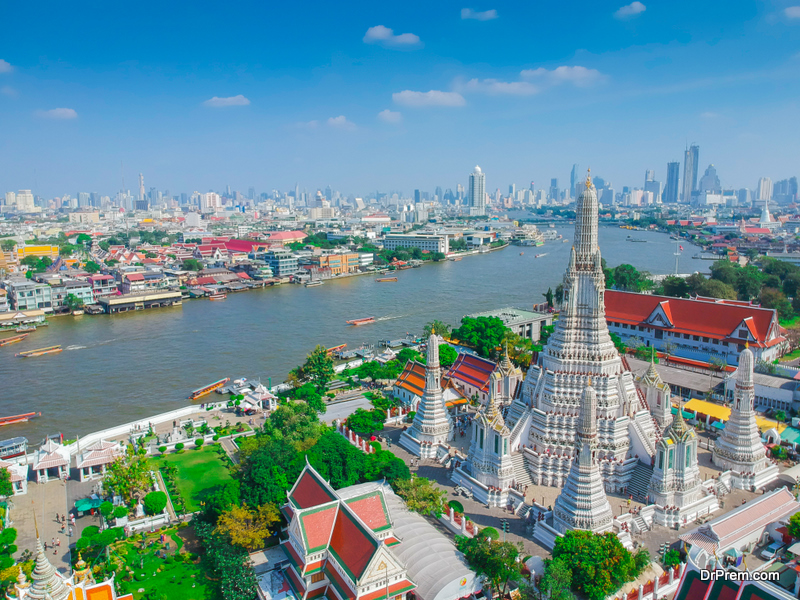 Thailand can be best described as tropical and humid for the majority of the country during most of the year. The area north of Bangkok has a climate determined by three seasons while the southern peninsular region of Thailand has only two.
The seasons of north of Thailand are clearly defined. The weather is mostly dry in between November and May. The other season is from May to November, dominated by southwest monsoon the time when rainfall in the north is the heaviest.
Overall, the south of Thailand gets most of the rainfall with around 2,400 millimeters every year, compared to the central and northern regions, both of which get around 1,400 millimeters.
Looming threats:
Making hay when the sun shines is the rule of the wise, but the country has also kept a track of the cloud formation with countries like Vietnam, Cambodia, Malaysia, Philippines gradually gnawing into the market share of medical tourism.
The sharp drop in global energy prices has considerably weakened the economic performance in Middle East countries and Russia, the prime revenue earners of Thai Medical Tourism sector. People with reduced spending power will be looking for inland medical support than boarding a flight abroad. Such external factors have been creating tremendous pressure in the country's medical tourism earnings.
Moreover, Middle East countries are coming up with aggressive marketing strategies to reduce outbound medical tourism and promote in-bound medical tourism adding more pressure to Thai medical tourism. By investing in improved medical infrastructure and extensive promotional campaigns on medical tourism, the gulf countries are seriously considering building their indigenous medical tourism market to check outbound medical tourism.
Gearing up efforts: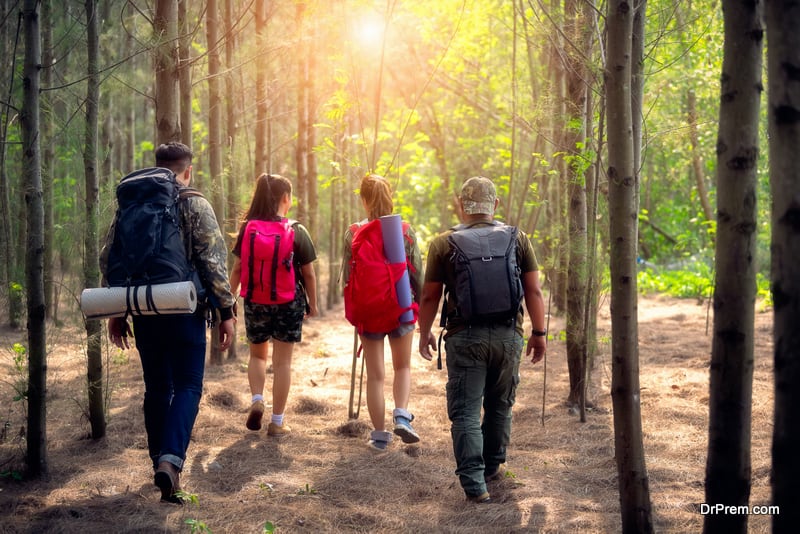 Thai government in a joint effort with Tourism Authority of Thailand (TAT) has been regularly taking timely steps to maintain the upward growth of medical tourism.
In 2013, Thai government had reformed visa regulations for six Middle East countries like Kingdom of Bahrain, Kuwait, Sultanate of Oman, United Arab Emirates, Kingdom of Saudi Arabia and Qatar extending the stay of visitors from 30 days to 90 days.
The country is now looking for new opportunities in countries with rising affluence like Myanmar, Vietnam, China, Laos and Cambodia by applying the same extended visas to medical tourists from these countries. It is also considering granting an extension of stay for senior citizens as well.
The medical facilities in these countries are yet to grow to its full potential. Therefore, Thailand is foreseeing a bright opportunity to maintain its medical tourism growth by venturing into these fresh markets. Certainly, this is a timely strategy taken up the Thai government to combat the threats.
The country is also putting in efforts in establishing new air links (in addition to the existing ones) with Russia, Middle East, Hong Kong, Mandalay, Vientiane, Luang Prabang increasing the travel opportunities of medical tourists from these countries.
As a part of the marketing program "Visit Thailand Enhance Your Healthy Life", the country is now planning to offer extended medical services to overseas visitors.  This would be a new initiative in conjunction with state-run agencies and private healthcare providers. The visitors would be able to avail standard health checkups with more than 70 accredited hospitals which can be conveniently blended with the vacation package.
Banking on the country's existing strength, the Ministry of Public Health campaign also has plans to promote more number of products in dental and reproductive health services.
Moreover, Thailand also plans to create new products on spa, beauty treatments, Thai cuisine and herbs, meditation, golfing including other wellness related activities. This would provide additional support in the earnings fostering the further growth of medical tourism in the coming years.
7 Reasons for Thailand's popularity as a promising medical tourism destination
Thailand has carved a niche for itself for being a premier medical tourism destination for individuals from across the world. Millions of medical tourists land up on the country's shores every year to get treated for myriad health conditions. If you are wondering why, then here are some reasons why Thailand is slowly gaining popularity as a medical tourism hub in Asia.
Extremely low costs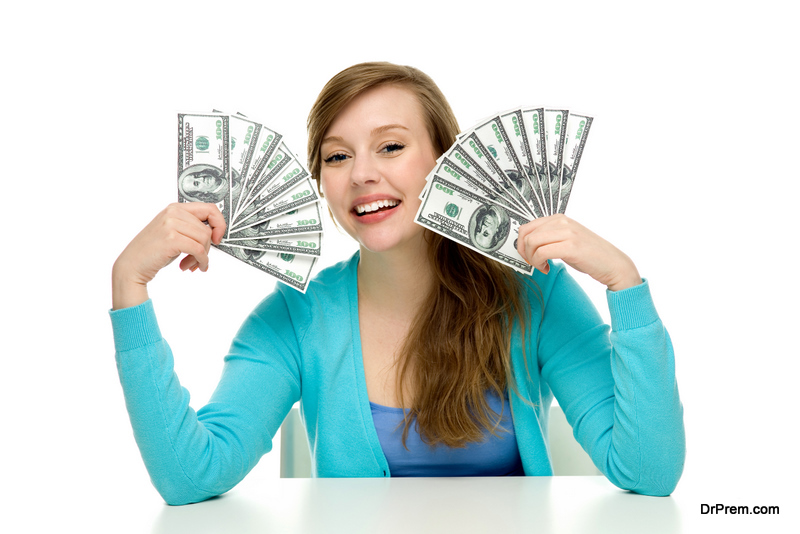 Like any other medical tourism destination, the prospect of getting treated for low costs is one of the main reasons people flock to Thailand for medical tourism. Those who cannot afford expensive care back home find the affordable medical treatment options in Thailand more lucrative. A medical tourist can easily experience a cost savings of at least 70% and more for several medical procedures and treatments in the country.
Top-notch medical facilities
Thailand is home to some of the best medical facilities in the continent. The country is home to over 35 JCI accredited healthcare providers, meaning that medical tourists can easily experience the best of medical facilities that would surpass even world-class standards in global healthcare.
Highly skilled and experienced medical personnel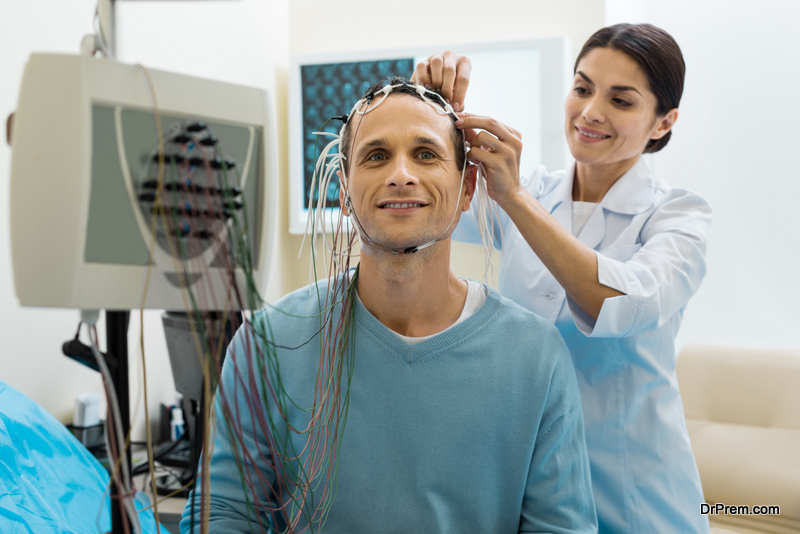 The efficiency does not stop with the facilities alone. The doctors, surgeons, paramedics, nurses and other medical personnel employed in these facilities are also highly qualified and experienced. Most of the doctors in these hospitals are certified by the American Board and have undergone training from top institutions across the world. Needless to say, medical tourists arriving in Thailand can enjoy the best of medical care in safe hands.
Minimal waiting lists
Another reason why Thailand is preferred by medical tourists is the minimal waiting periods one can experience here. In countries like the U.S. or UK, a medical procedure like hip replacement or heart surgery would require medical tourists to wait for months or years on end.
However, one can easily opt for these medical procedures in Thailand with minimal or no waiting period at all. There is no question for waiting for a treatment or procedure due to overburdened specialists, understaffed hospitals or insurance issues. Even treatments like dentistry and facelifts can be performed immediately without waiting for a doctor for literally weeks.
Exemplary tourism infrastructure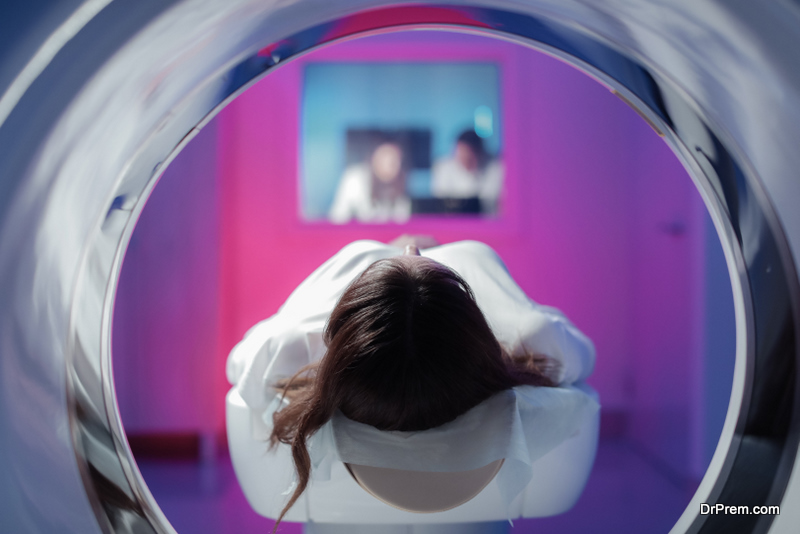 Thailand is home to some of the most exotic locales in the entire Asian continent. As such, the prospect of combining their medical treatments with a lucrative holiday in the country attracts more medical tourists to the destination. Visitors can expect to choose from a never-ending array of tourist destinations to visit while on treatment, complete with easily accessible transportation options, luxurious accommodation and world famous hospitality for which Thai individuals are famous for.
Thailand ensures to combine its reputation of a leisure travel paradise with its healthcare packages to offer a memorable holiday for medical tourists who feel as if they have not come for medical treatment at all.
Perfect combination of western and alternative treatments
In addition to its ultra-sophisticated hospitals and specialty clinics, Thailand is also a popular base for alternative medicine. The country has more than a few medical centers that specialize in alternative medicines and therapies, guaranteeing a 100% success rate in most cases. Most of these procedures take root from ancient Ayurveda, Thai and Chinese traditional medicines. The perfect combination of western and holistic treatments leaves medical tourists with a very wide choice of treatment options to choose from when visiting the country.
Outstanding hospitality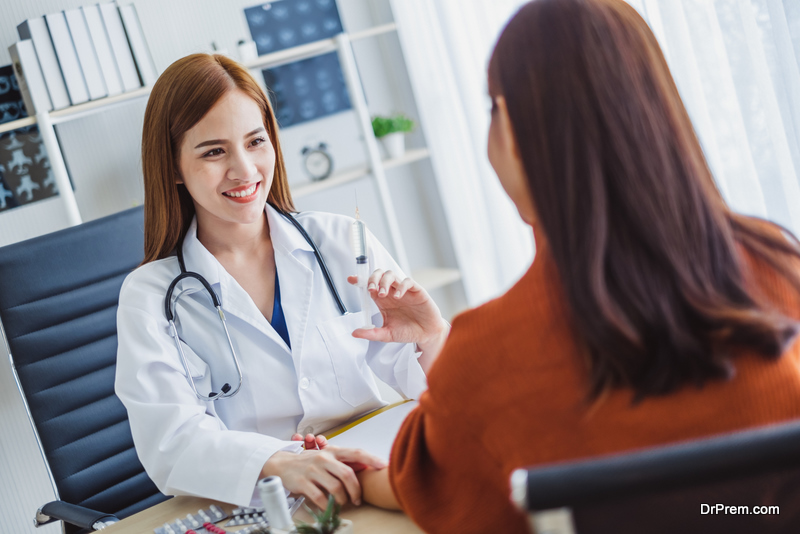 Thais are known for their motto 'Service with a Smile'. This term is put into practice in every medical facility in the country where doctors, surgeons and nurses would be more than just happy to receive and treat you. Expect to get floored by their outstanding hospitality, so much so that you will feel as if you are getting treated in a five star resort and not a hotel.
Phuket continues with its stronghold on medical tourism
Phuket in particular has been gaining a lot of recognition of late for becoming a medical tourism hub of sorts in and around the region. The region recorded a total of 150,000 visitors who had arrived at its shores seeking a range of medical treatments in 2005 alone. That was 10 years ago, and Phuket has since multiplied this number to welcome millions of medical tourists on an annual basis by 2015.
Infrastructure and services lucrative options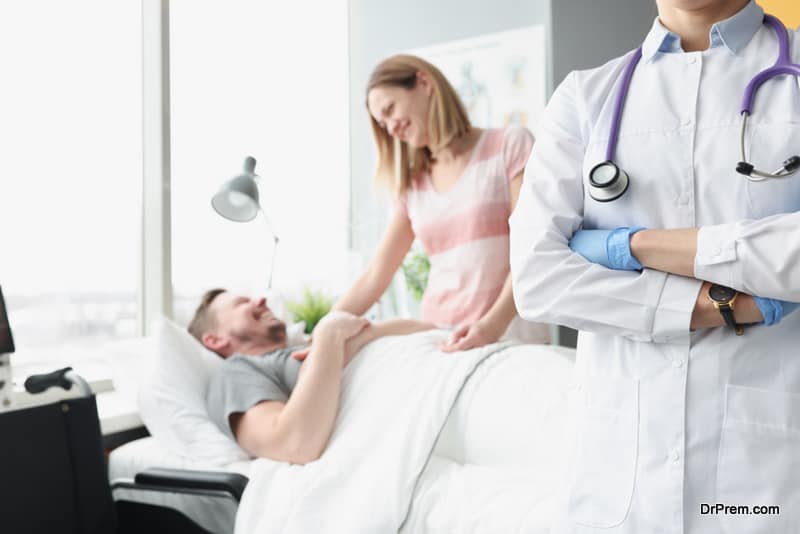 Two of Phuket's driving forces as a potential medical tourism hub are its well prepared infrastructure and services. The island is no longer known for just its white sandy beaches, land and water sport activities, nightlife and bargain shopping. The increasing number of world class medical facilities has placed Phuket on the medical tourism business map as well.
The island's exemplary mix of world class medical treatments coupled with traditional Thai healing therapies makes it a hotspot for those seeking medical as well as wellness treatments. The island's close proximity to the other islands in the region also makes it the preferred choice for those who wish to combine their medical treatments with a peaceful holiday in one of these islands.
Government Initiatives on the rise
In addition to the international hospitals that have cropped up all over the island, Phuket is witnessing many of its local hospitals attempt to make a push into the market, thanks mainly to government initiatives. The most recent example for this trend is the use of over 30 million baht to establish world class eye care centers at several public hospitals across the island.
Perfect blend of standard and alternative treatments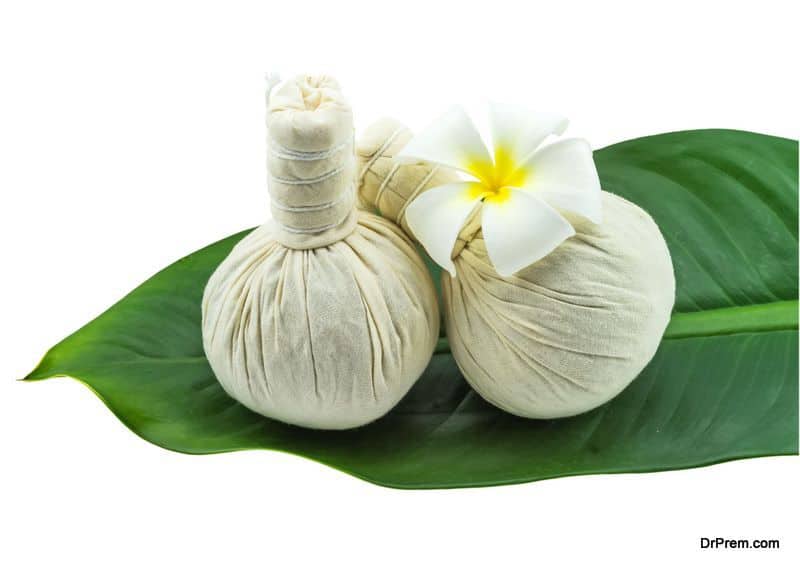 While medical tourism in Thailand has been on the rise, the government has been very particular in allowing this growth to not disrupt domestic medical and healthcare services in the country. Efforts are in place to promote medical tourism business in the country as the perfect combination of medical treatment, Thai traditional medicine, health promotion and herbal/health products.
In addition to choosing standard medical treatments and procedures, visitors to Phuket can also choose from its myriad alternative treatments and therapies for wholesome healing.
Projects in the pipeline
The government of Thailand has taken its plans of becoming the most preferred medical tourism destination in the world to heart. As such, it has announced several projects which when completed over the course of the next few years, would place several regions in the country, including Phuket on the international medical tourism map. The government plans to make Phuket Asia's medical tourism hub, offering visitors an eclectic mix of international medical services and health spas.
Vachira Phuket Hospital is the largest public hospital in Phuket till date. It houses over 500 beds and over 1600 qualified medical personnel, offering medical care for locals and foreigners at secondary and tertiary levels. The hospital boasts of housing the latest in several specialties, including a Heart Center, Dental Center, Hip and Knee Center and an Aesthetic Center.
Most of the medical tourists who visit Phuket come from nearby countries like Japan and South Asia. The island also has visitors traveling from as far away as the U.S., UK, Germany, China, Taiwan and the UAE for medical treatment. The country's increased efforts to attract more medical visitors to its shores would only cement its position as the premier medical tourism destination for patients from across the world in the years to come.
Phuket has earned its position as a premier medical tourism destination. Government initiatives are also underway to place Phuket in the medical tourism map as a hub for medical tourists.
Can Thailand reap gains from the high-value Chinese IVF market?
China's one-child reversal policy and its insufficient fertility treatment facilities may boost Thailand's medical tourism market. According to the market research firm IBIS World, this inadequacy of China can take Thailand to the top in the global reproductive health market almost similar to the US thus creating more opportunities in medical tourism business.
China's one-child policy since 1979 had affected the population growth. Stringent regulations in IVF treatments have further restricted the intending couples suffering from infertility issues in expanding the country's population.
The abolishment of one-child policy has all of a sudden created a surge in the demand for IVF treatments among the Chinese but the available facilities are very much limited. The intending couples either have to wait in the long queue or look for options in the nearest low-cost destinations.
What can be a better choice other than Thailand maintaining a robust medical infrastructure offering cutting-edge fertility treatments?  The country also ranks very high in global medical tourism index.
Chinese women are flying to Thailand, Malaysia and US seeking fertility treatments, reports the CEO of Bangkok-based healthcare consultancy company Medical Departures. Medical tourism facilitators and agencies can tap this trend to expand their business.
Thailand's opportunities in the estimated $16 billion market: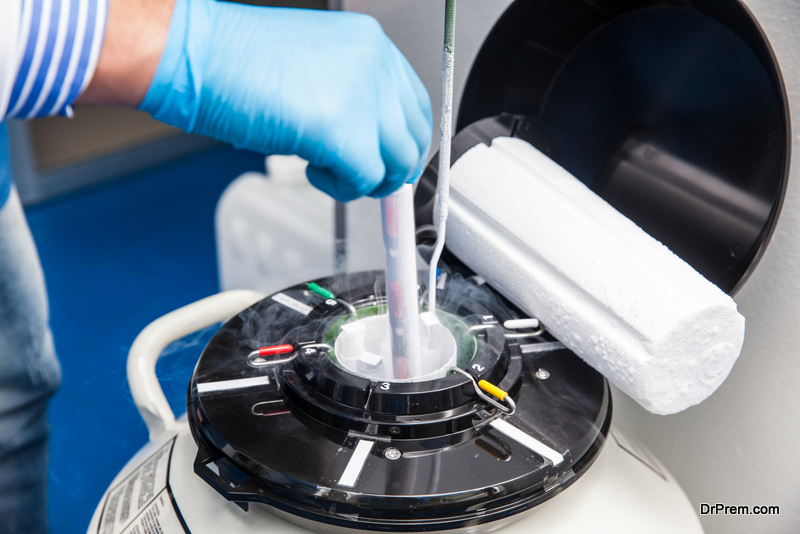 This seems to be a reliable estimation as older well-heeled couples would look for beyond the border treatment options for the second child. The potential market for IVF treatments in China has touched almost 90 million couples post the abolishment of China's one-child policy.
Expenses for IVF treatments and other allied services are always on the higher side amounting to millions of Bahts and are affordable by the upper and upper-middle class people. This includes the additional expenses incurred due to the long duration stays in a foreign land.
Therefore, the question remains are the wealthy Chinese people eager to shell out the expenses for a second child? In spite of the abolishment of one-child policy in 2015, the birth-rate in China did not see the expected rise.
The 30 decade long one-child policy had a serious impact on the demographics and attitude of the Chinese who may be reluctant to opt for a second issue considering the huge investment of time and money.
But apart from this, the infertility problem plaguing the country for two decades, offers another big opportunity for the Thai medical tourism market to capitalize. An estimated 45 million Chinese suffered from fertility related problems reported by the country's National Health and Planning Commission.
The legal implications regarding pre-implantation genetic diagnosis (PGD) and gender selection in China also restricts Chinese women to make their choice of fertility solutions. Egg-freezing is a popular option among young Chinese women seeking to postpone motherhood. This is banned in China for unmarried women but remains a feasible option abroad.
The Chinese culture is inclined to extending the blood lineage. The growing acceptance of fertility treatments further enhances the potential of the Chinese market in beyond the border fertility tourism.
Advantage Thailand
From Thailand's medical tourism perspective, the situation is tilted in its favor. Geographical proximity and low-cost living standard make this country a favorable choice for Chinese couples.
Revenue from secondary activities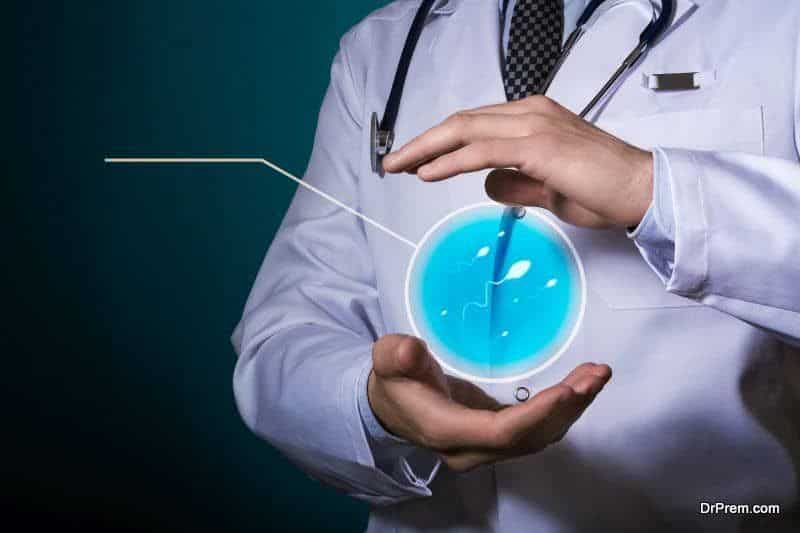 The estimated $16 billion opportunity for Thailand's medical tourism is likely to expand beyond that.  The wealthy Chinese are big spenders in the travel market. Apart from the revenue generated from the 3-8 week long duration fertility treatments, the wealthy Chinese couples are likely to spend on top class accommodations, high-quality food and other activities to be in the pink of health, which is essential to produce quality eggs. This additional revenue would contribute substantially to the thriving health tourism market.
Treatment cost
In Thailand, the cost of IVF treatment ranges from 48,000 -80,000 Yuan and in China, it is 16,500-43,500 Yuan averaging to 30,000 Yuan. While China remains favorable in terms of cost, this is not always the decisive factor when compared to the expertise and success rate of IVF treatments in Thailand. While the cost factor may pose a hurdle in medical tourism marketing strategy, but fertility treatments have many other vital things to consider too.
Success rates in fertility treatments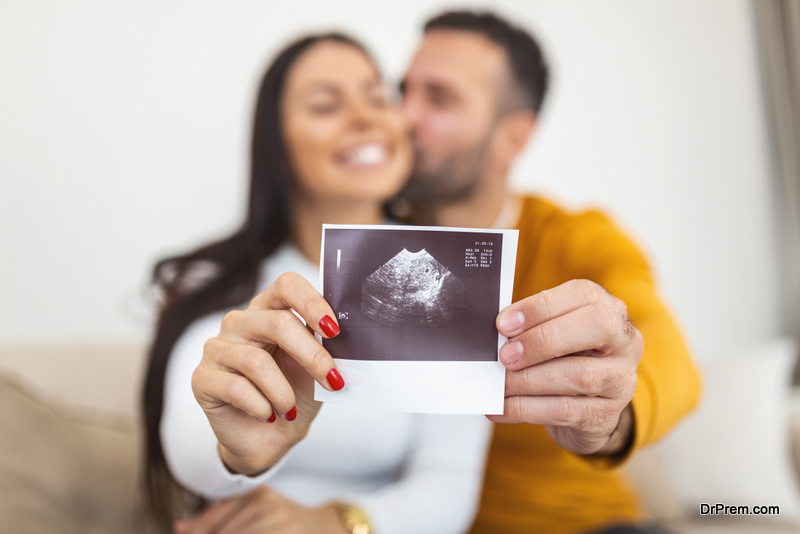 Reports say that success rate in IVF treatments in Thailand is 10% higher than that of China and this could be much higher in young women aged between 25 and 28. IVF techniques carried out in Thailand are government supervised as stated by the bureau director of the Thailand Ministry of Public Health.
Less competition
Thailand faces less competition from the neighboring medical tourism destinations like Korea and Japan due to the lack of robust fertility treatment infrastructure. This is mainly because the local demand for IVF treatments in these destinations is comparatively less.
Given the golden opportunity to tap the high-value Chinese infertility market, the question arises whether Thailand is ready to handle the huge volume of Chinese patients along with those from other destinations. Currently, Thailand's capacity can serve 1 million couples. Medical tourism facilitators and agencies need to think about this seriously.
It is therefore almost certain that more clinics need to be set up in case of high demand but getting the required number of additional fertility treatment specialists and professionals may be a daunting task. According to a private hospital specialist, it takes at least 5-10 years to train professionals for high-precision treatments like IVF. Thailand needs to upgrade its existing facilities and quality of service to maintain its leading position in medical tourism.
Thailand has become a premier destination for medical tourists from around the world. From affordable healthcare costs and state of the art medical facilities to outstanding hospitality and tourism facilities, the country is all set to become the medical tourism hub of Asia.