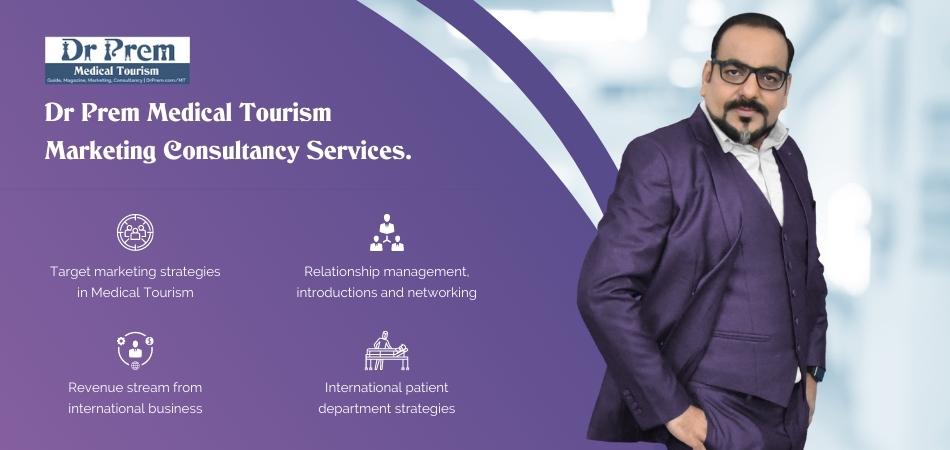 Global healthcare, medical tourism, and wellness tourism businesses are at the cusp of transformation. Growing awareness of health and wellness has been driving individuals to take a holistic view of their well-being creating ample opportunities for healthcare, medical tourism, and wellness tourism business. How can you make your business more purposeful with innovative solutions? Here are a few key ideas.
10 Creative ideas to boost your healthcare, medical tourism, and wellness tourism business
1. Be bold to try unconventional ideas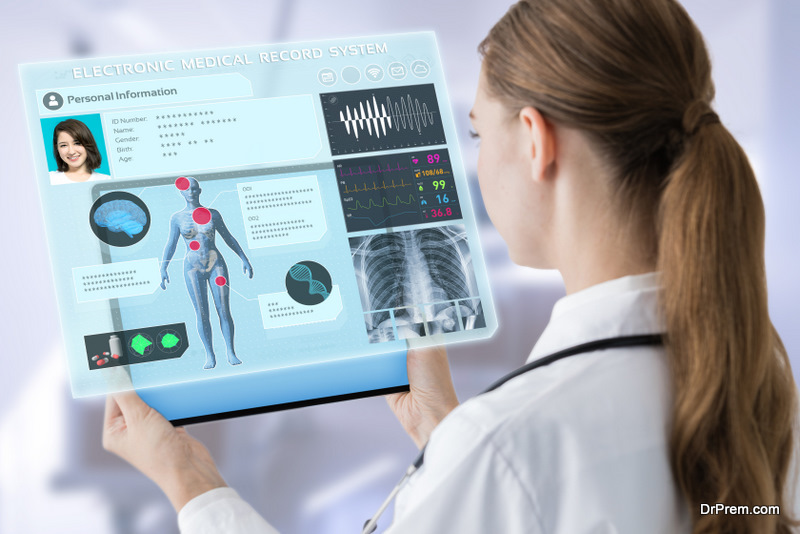 At times, those 'may be' ideas click. Customers' demands and preferences are now in the changeover phase. Undoubtedly, this is the best time to experiment with unconventional ideas keeping a watch on the evolving healthcare and wellness trends. There is nothing wrong to stick to the business basics, but when a dramatic shift is showing up, unconventional ideas could be more yielding. What is the most pressing need at this moment? What is playing at hindsight of your potential customers? You need to be watchful about these and try out your ideas. Whatever you try out, make sure it doesn't add inconvenience to your patients/clients and guarantee specific outcomes.
Create the right mix and match solutions.
Be curious and specific changes in patients' demands and expectations.
Revisit your business operating model with advanced ICT (Information Communication Technology) and Data Management Systems.
Shift your approach from a mere healthcare or wellness provider to a "Health Guardian" or "Wellness Guardian" through proper awareness-building procedures and patient- empowerment.
Look for the right collaboration to make your ideas fruitful.
2. Rebuild patients' confidence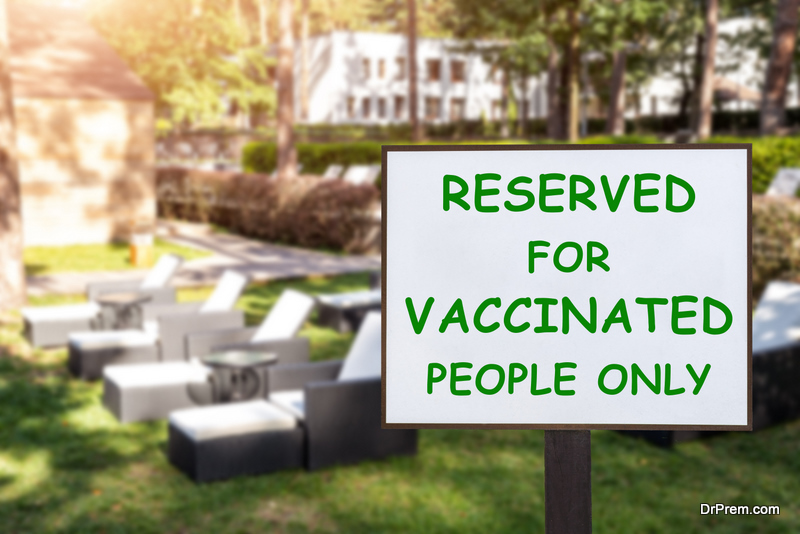 It is the overall trust and confidence of people that have received a heavy beating.  A 2020 Gallup poll reported 83% of the US citizens are moderately or highly concerned about getting exposed to Covid-19 in a clinic or hospital. On one side, there is a pent-up demand for medical tourism and healthcare services, on the other side the pandemic scare is holding back patients to go ahead with their healthcare visits or medical tourism plans. You need to uproot this fear from the patients' minds with conviction.
Establish foolproof safety protocols in your healthcare facility, wellness resort,or wellness centers ensuring hundred percent safety from scary infections.
Reconfigure appointment booking procedures and waiting procedures.
Highlight travel safety protocols of the destination.
Get the needed safety certification or special accreditation guaranteeing patient safety.
Use as many channels (digital and print) of communication to address the patients' concerns.
Adopt telehealth and other digital tools to bridge the communication gap with patients.
Medical and wellness tourism providers should heavily promote safety protocols of reputed facilities and destinations to allay fears from the patients' minds.
3. Focus on enhanced sensory experiences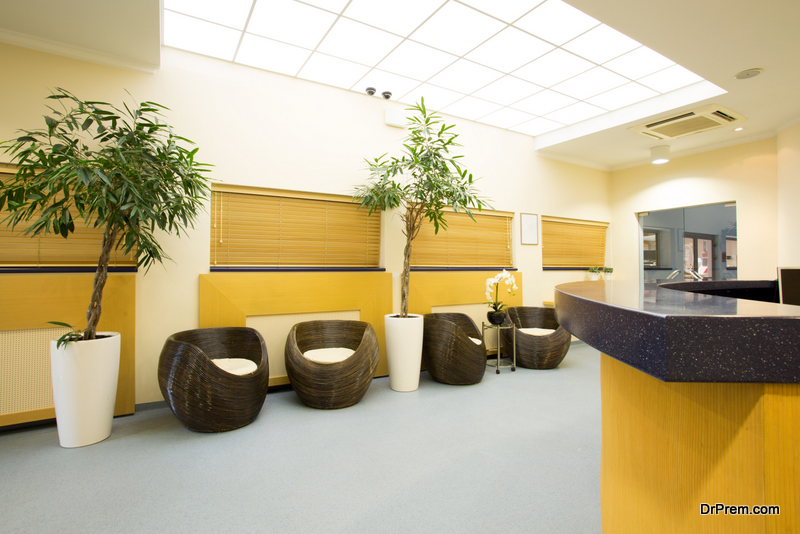 Sensory experiences have a significant impact on the well-being of patients. Create well-designed spaces in your healthcare facility and wellness resorts. Try to integrate natural elements of wellness to create a relaxing ambience.
Make the best use of the local natural settings allowing fresh air and light and spacious common areas like reception lounges, waiting spaces, and treatment rooms.
Integrate calming elements like natural sounds and sceneries in the common spaces that are soothing to our eyes and mind. Go for Zen décor for heightened sensory experiences.
Introduce biophilic architecture in your facility and wellness resorts.
Take care of the acoustics of spaces to cut down all the noise and disturbances.
Do not ignore the "smell". Fragrance or scent evokes a special positive feeling impacting brand associations and promotion of products and services. According to a 2015 study, smell creates memorable experiences for customers.
Choose a great natural setting if you are planning to open a new health or wellness center.
4. Personalize, personalize, and personalize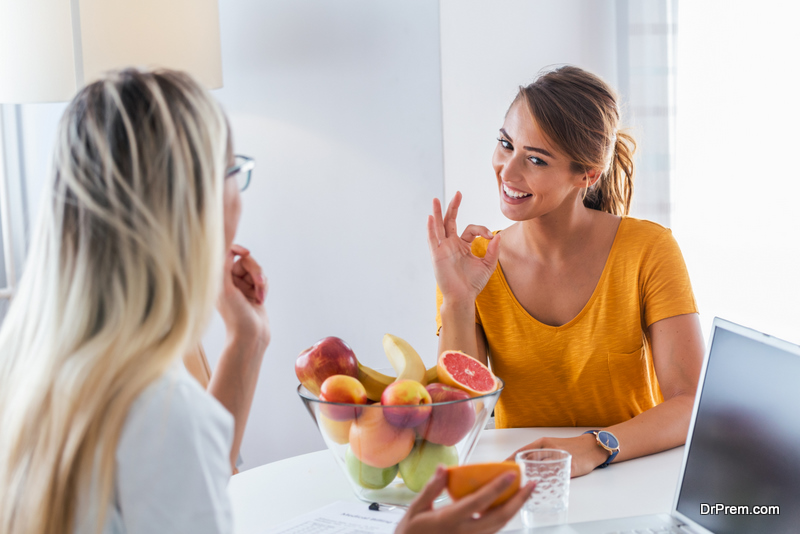 Despite the pent-up desire for medical and wellness tourism, travel will no longer be smooth as before at least for some more years. A sudden Covid-19 surge in a destination can upset a planned medical travel. Personalization is the key that should cover program packages and the scheduling format.
Create room for personalization in every program to cater to the patient's specific health and wellness needs.
Communicate smartly to understand the exclusive needs of patients related to pre-treatment screening or post-treatment follow up programs. More you focus on personalization in these areas better is your business prospects.
Do not overlook the non-medical needs of your patients even if they seem trivial.
Allow customers to exercise flexibility in programs, pricing, and schedules.
5. Integrate tech with medical and wellness practices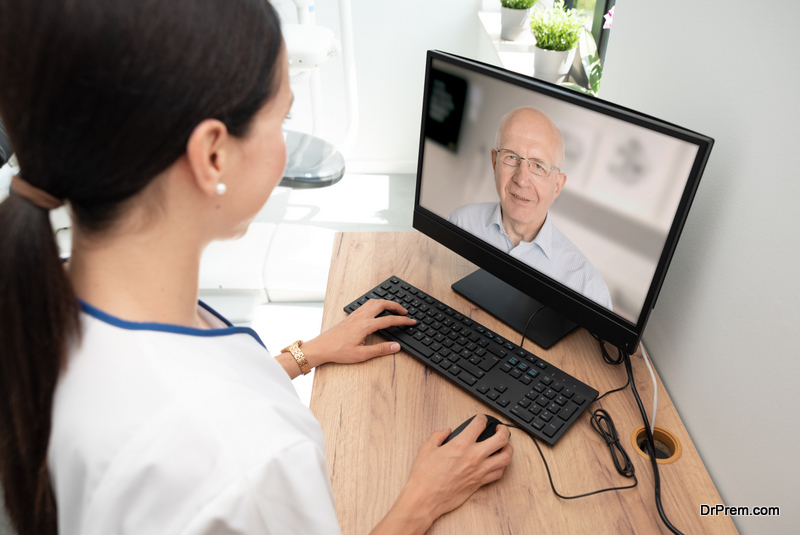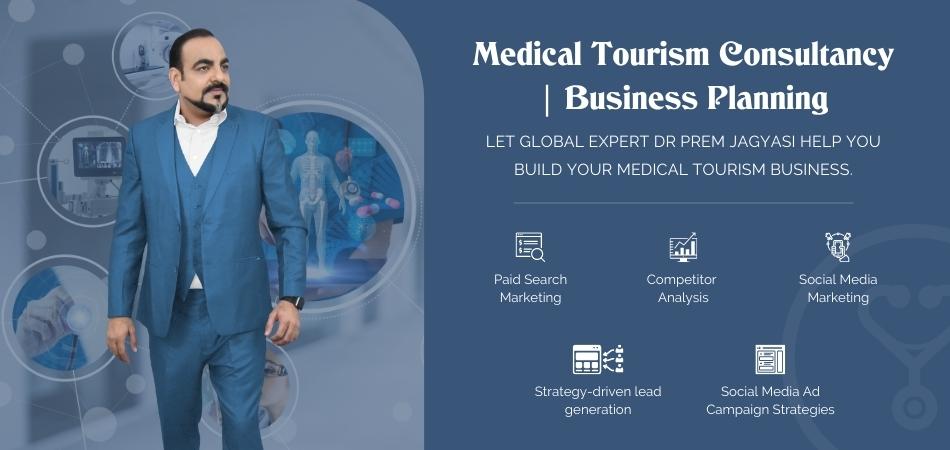 Integrating tech with medical and wellness treatment is crucial for a seamless patient experience. Telewellness, touchless services, digital tech support inside and outside the facility, infotainment, and real-time patient monitoring are vital integrations in the current situation. Apart from these,
Leverage AI for data and information integration to have a holistic view of an individual's health and wellness.
Empower your guests or customers with easy-to-use digital tools to check various facilities and amenities provided by you.
Integrate touchless Spa and wellness treatments.
Create smart IOT-integrated smart healthcare and wellness facilities for seamless monitoring of patients in rehabilitative or recuperative care.
Make the best use of health and wellness wearable and apps to monitor individual wellbeing metrics.
Use Virtual Reality and Augmented Reality for immersive experiences.
Launch virtual platforms for offering curated and personalized wellness programs as an integral part of follow up programs.
6. Focus on efficient 'matchmaking'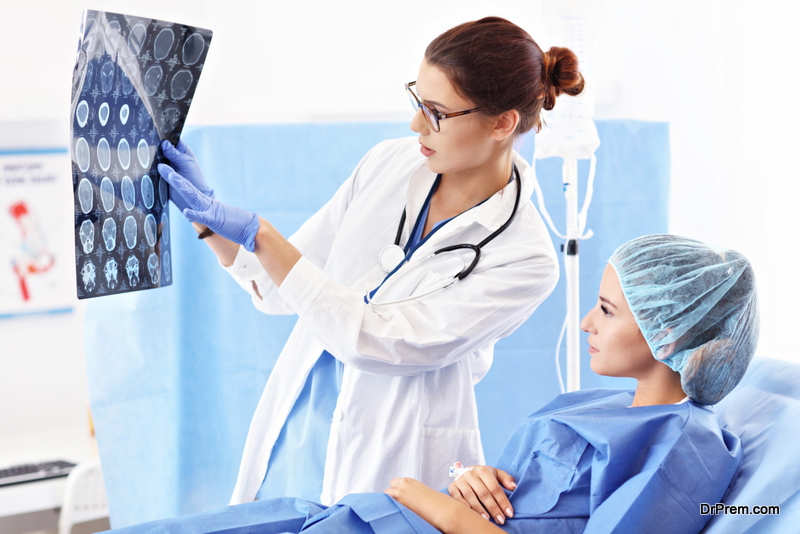 Send the right person to the right place. Health and wellness-related products and services have proliferated to a great extent creating enough options for matchmaking. Check the vital factors of your patients before finalizing a wellness tourism program or treatment plan.
Focus more on the unsaid needs of a patient while helping in destination and treatment selection.
Be a mindful listener and observer to patient's communication.
Give importance to the patient's cultural background.
Get experienced consultants on board for insightful suggestions.
Take care of specific likes and dislikes of a patient/guest.
Leverage AI for the right matchmaking services.
7. Create the potential for patient/customer engagement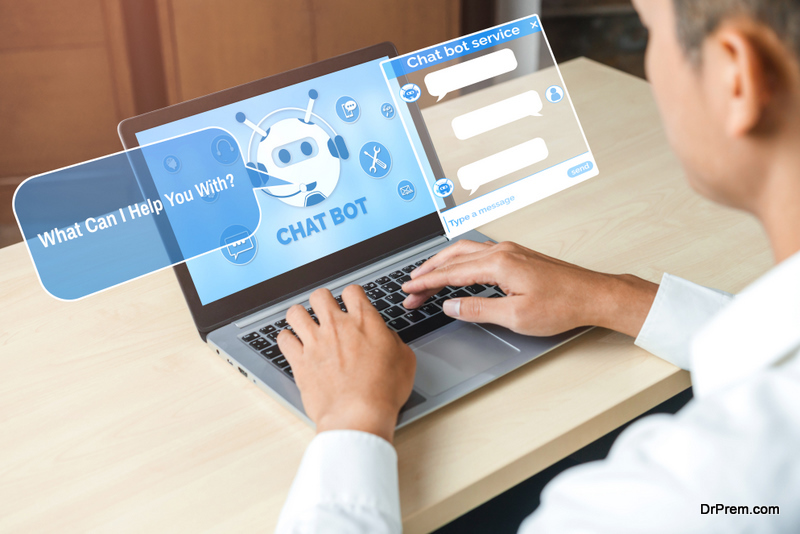 Health and wellness are the most prized assets of an individual, and any valuable information provided just in time enhances the chances of patient/customer engagement. With the instantly accessible digital media, it just takes the right approach and the right message to create the potential for patient and customer engagement.
Let your customers find you easily. Revamp your website enabling voice search and chatbot services.
Improve your responsiveness. Patients/guests hate waiting.
Engage in community healthcare and wellness programs to make yourself visible to your customers.
Create insightful posts, information, and suggestions on social media and encourage guest participation.
Encourage your patients/guests/clients to post their opinions and reviews.
Invite your audience to join online polls and contests. Reward the winner with a free product or wellness service.
Look for conferences and meetings to interact with potential customers and business partners.
8. Create delightful moments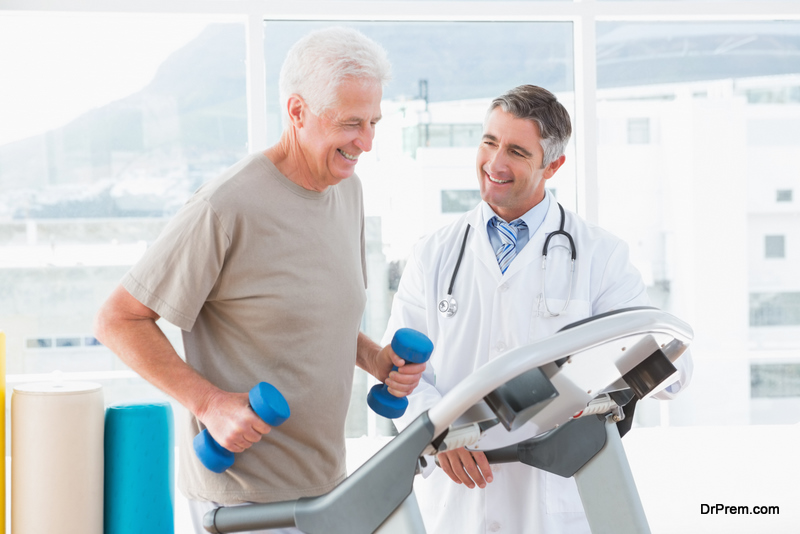 Today's patients or guests are overly stressed, simply offering great services might not work. Whether it is for medical tourism, wellness tourism, or any healthcare service where the guests' staying period is more than usual, you need to work on to create delightful moments for a superb patient/guest experience. More you create delightful moments for your patients and clients, greater would be your business prospects.
Curate integrated evidence-based medical wellness programs to create delightful moments.
Integrate a few complimentary pampering therapies or treatments that would lift the patient's spirit.
Guarantee outcome of these programs surpassing the customers' expectations.
Offer pleasant surprises.
Deploy the right staff and empower them to create great enjoyable moments.
9. Bring a new approach in marketing and promotion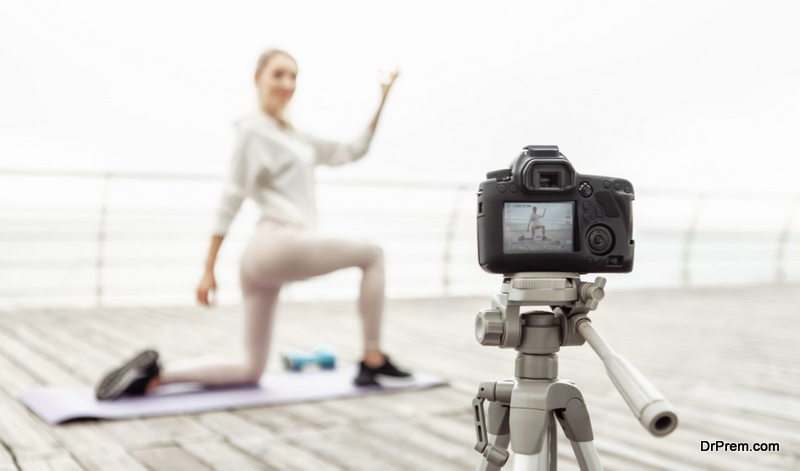 Flaunting excellence and above-par performance might not really help in boosting your business especially in uncertain times. You need to touch the customers' hearts and resonate with them. Empathy marketing with a patient-first approach is the key. Your messages, campaigns, and other promotional activities should reflect care in true sense.
Be humane in your marketing approach. Display compassion and empathy.
Bring specialists and wellness professionals on board to deliver helpful tips and messages for health and wellness when people are going through trying times.
Be in touch with your customers ensuring them of adequate support system to meet all their big and small health and wellness needs.
Create brand ambassadors from your patients and clients.
Expand your digital outreach with a focused approach.
Offer a few free services free to help your customers.
Think of influencer marketing.
10. Be creative in showcasing performance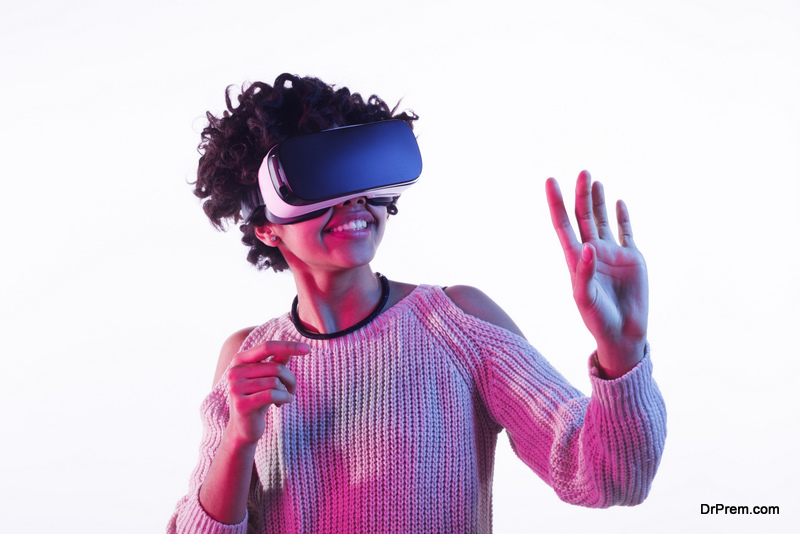 Testimonials, reviews, social media feedback, or online patient engagement though reflect your performance but you need to do something more. Patients and guests always look for live experiences to get convinced of your performance where you need to be a little bit creative.
Showcase a patient's journey in your healthcare facility or wellness resort. The journey should cover everything right from the first day of contact till the successful completion of the program.
Allow patients/guests to express their experience and feelings in their own words, and upload without any cuts and edits. This will reflect your integrity and genuineness.
Offer a virtual tour to your healthcare facility or wellness resort.
Post high-quality videos and images showing how your staff is helping in offering end-to-end support in healthcare, medical and wellness tourism.
Never forget to share various recognitions, awards, and certifications that you have earned for displaying exemplary performance.
Healthcare and wellness services do carry specific risks along with the benefits. Whatever steps or approaches you plan to take, ensure it creates a positive outcome for your patients/customers without doing any harm. Seek professional consultation and guidance for a thorough risk-benefit analysis that would ensure the safety of patients and help in building your brand reputation as well. Need to give your business a boost? Feel free to reach out to us.