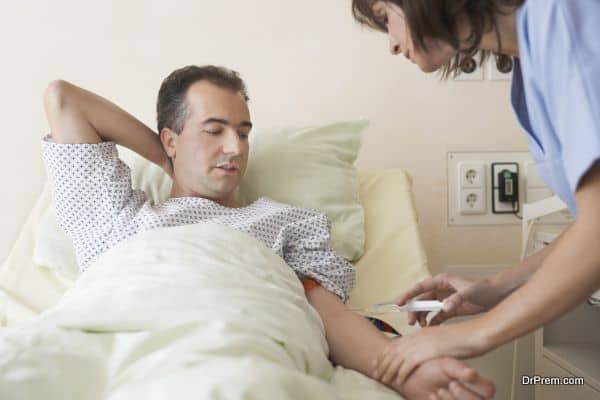 Medical tourism is not a one way street anymore as America is seeing an influx of medical tourists. Patients are increasingly seeking out health care facilities in the USA and paying full-price for quality treatments.
This inbound medical tourism is attracting a lot of attention from politicians, investors and industry leaders. The medical tourists coming to the USA are wealthy people who don't mind paying the full prices in return for advanced treatment and care.These patients like the royal treatment at upscale healthcare facilities in Florida, Maine, and New York. 
Luxurious and advanced healthcare facilities attracting the world's wealthiest people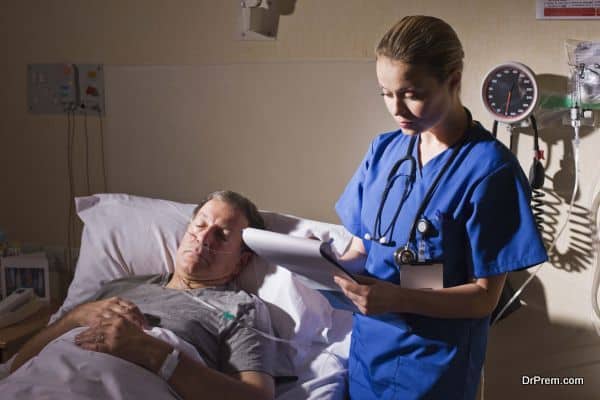 Healthcare facilities in the USA have been catering to medical tourists from all over the world for years now, but these patients had sought treatment in the USA due to advanced treatment options, whether it was in the field of cosmetic surgery or cancer treatments, cardiology, or neurology.
Recently, hospitals have seen the flow of patients from countries like Saudi Arabia, Qatar, Kuwait, and the UAE, as hospitals are making arrangements to suit their cultural preferences. Boston's Children hospital saw an increase of 28% in their profits due to patients from the Middle East.
In Detroit Medical Center, which sees medical tourists from over 1oo countries, potential customers from the Arab world are greeted in Arabic on a website specially tailored for them. Once they are admitted, personalized services such as halal meals, proper dress during medical exams for women, translation services and information in Arabic, off-site and on-campus areas for religious services and prayer are also facilitated.
At other facilities like John Hopkins, Maryland, patients enjoy amenities like fashionable robes and personal chefs. The UAE is the biggest supplier of patients to John Hopkins.
Wealthy Chinese are another section of medical tourists who prefer the USA for their treatments. Some ventures are being planned especially to attract rich Chinese medical tourists. They would enjoy 5-star accommodation, and their genetic and stem cell analysis will be done, to find out the condition of health and what treatments they would require. 
Patient safety and excellent care attracting patients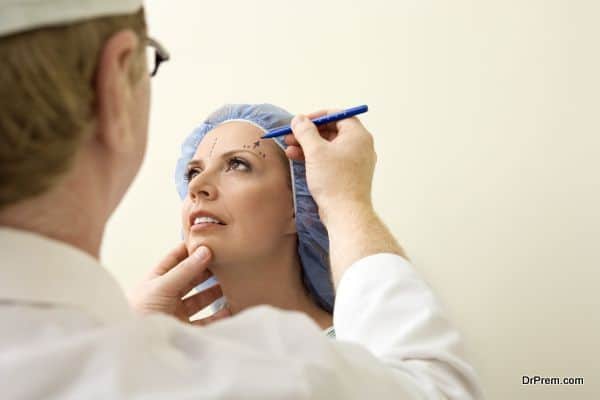 Apart from the wealthy, those people who are looking for facilities which have stringent guidelines and an excellent standard of care are also attracted to the USA. Patients like the fact that the physicians attending to them are thorough professionals who have all the required knowledge and expertise, and have a clear and active license to practice. 
Most favored places in America of medical tourists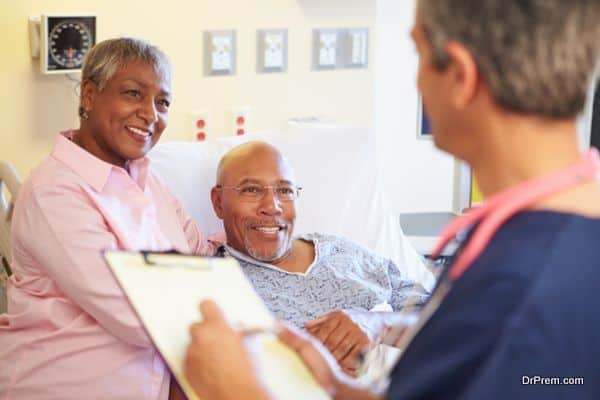 New York, Florida and Maine are the favorite places of medical tourists. Hospitals like Mount Sinai in New York see customers from the Middle East, who expect the best care for the high price of treatment which they pay willingly. Maine is the chosen destination of a Chinese group which invests in ventures, and they are planning a healthcare facility which will have the latest in technological advances, to attract the wealthy Chinese customer.
Florida is working towards being one of the most sought out medical tourism destinations, and the government has awarded grants to various hospitals, visitor and convention bureaus, health foundations, and others, to become the leader in medical tourism in USA. The idea is to develop hospitals in Florida for the benefit of the community, as well as providing foreign patient care in a hospitable environment.
Special focus has been placed to cancer centers across the state, in order to receive the coveted NCI designation, so that cancer hospitals can help its patients with the latest in cancer treatments.
Patient safety is also a strong point in the hospitals in Florida, and hospitals strive to provide the best in safety standards.
Other states in US have joined the competition too, in a bid to revitalize their cities and healthcare facilities, to stop outbound medical tourism and attract inbound medical tourism visitors. Patients are attracted to countries like Canada which provide quality care at high prices.
Both affordable and expensive treatments are stresses on, to attract every kind of customer. Minnesota is one such state, which approved $585 million to upgrade the facilities and infrastructure in Rochester. 
The USA has geared up to compete in the field of medical tourism, to attract medical tourists, as they are proving to be a huge source of revenue for the country.