Men have seemingly taken a liking for the heady scents of incense floating in the air, jars of ominous lotions and other such things that one associates with a spa. Conventionally considered women's territory, men no longer feel out of place sitting in a spa and enjoying their treatments.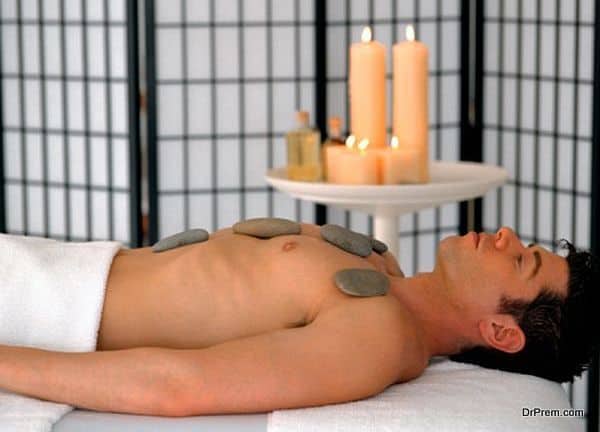 The modern spas are changing to cater to an influx of male clientele coming prominently from the elite class. As spa culture evolves, a majority of spas are coming up with 'exclusive' treatments for males that address their body and its requirements comprehensively. If compared, however, the spa treatments for males are not much different from the females; hence, you should not feel the need to look for an all male spa for availing effective and enjoyable treatments.
Spa treatments for the real man:
Among the variety of treatments for men available, these few are the most prominent.
Facials: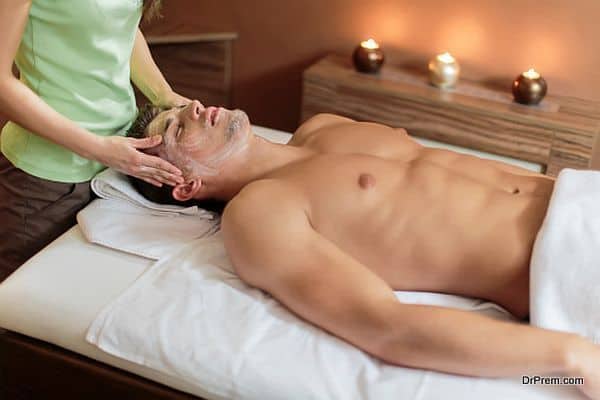 The most in demand treatments among males, facials are ideal for the males who are apprehensive about the whole spa experience. They are highly effective in relaxing the facial muscles and in rendering a masculine glow to the face. As men use relatively fewer cosmetic products such as moisturizers on a daily basis, the effects of a thoroughgoing facial treatment are more pronounced and enduring.
Deep tissue massages or sports massages: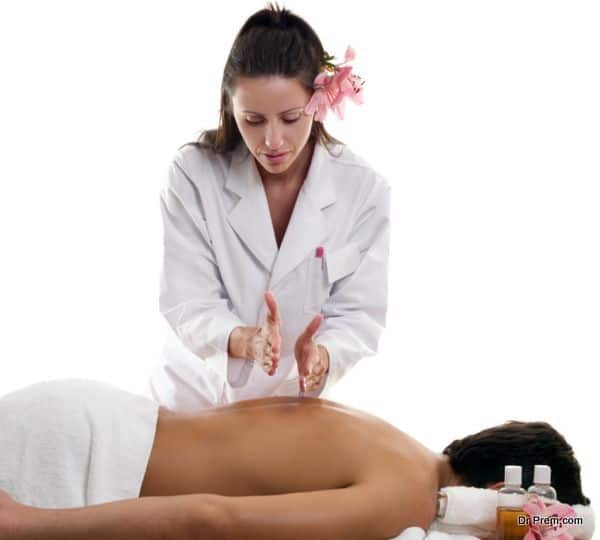 For more reasons than one, massages are a popular treatment option for men. Men are vulnerable to muscular twinges and pulls that are irritating as well as painful. Moreover, men are also likely to be tormented by stress and anxiety.
A good massage has the ability to get to the root of these and many more issues that if left unaddressed can lead to severe implications. Massages leaves you physically and mentally relaxed and in a better position to control your body.
Saunas and steam rooms: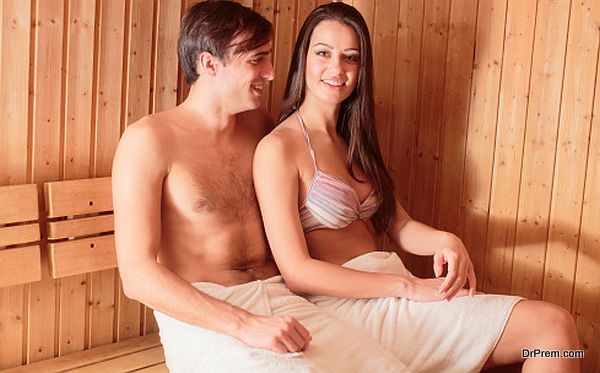 There is nothing more enticing and relaxing than spending an hour or so in a room full of swirling steam and jungle heat, and spas offer you the same. In lot many cultures, the elites and commoners used saunas alike to rejuvenate their body and soul and heal an array of ailments, especially related to the skin. For novices, it is a rewarding and memorable experience, as the sensation of steam is unusual yet appealing.
Men suffering from muscular stress emanating from sport or exercise or for that matter bad posture find heat rooms an ideal place to unwind. Few minutes in sauna enables the muscles to warm up, which makes the pressure of the deep massage even more effective.
Getting muddy is a man thing, they say. Adhering to the adage, spas worldwide use mud for male treatments. So do not be surprised or agitated, if someone slaps mud all over your body and make you sit in a private steam room, as he is just following a treatment procedure. Hot mud has proven abilities as a muscle-warmer, mind-reliever.
Thalassotherapy and hydrotherapy: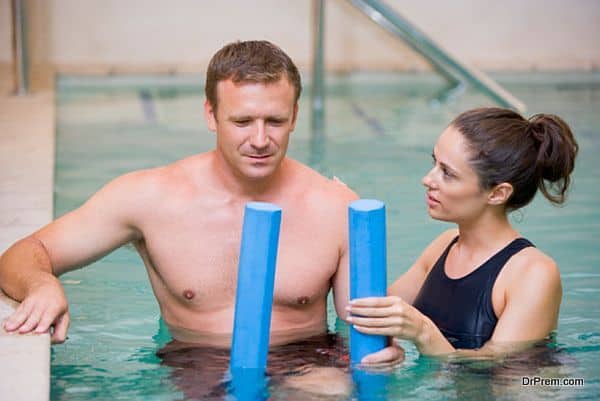 The treatment menu of most spas read one common therapy, hydrotherapy that is. For starters, hydrotherapy involves extensive use of water to treat a specific disease or to maintain health. Water has the ability to store and carry heat and energy without much wastage and it can dissolve minerals and salts.
Attribute it to the healing abilities of water; the water-based treatments are active and highly relaxing. So, next time you visit a spa, go for high-pressure underwater aqua-jet treatment, as it will not only open your blocked pores but also will tone your skin and enhance blood circulation.

Spas, usually associated with females, are wooing males with a desire for an uber cool look and holistic wellness. The tribe of men taking time out of their excursions to visit spas to heal their body and soul is increasing rapidly.