Advantages and Disadvantages of Ecotourism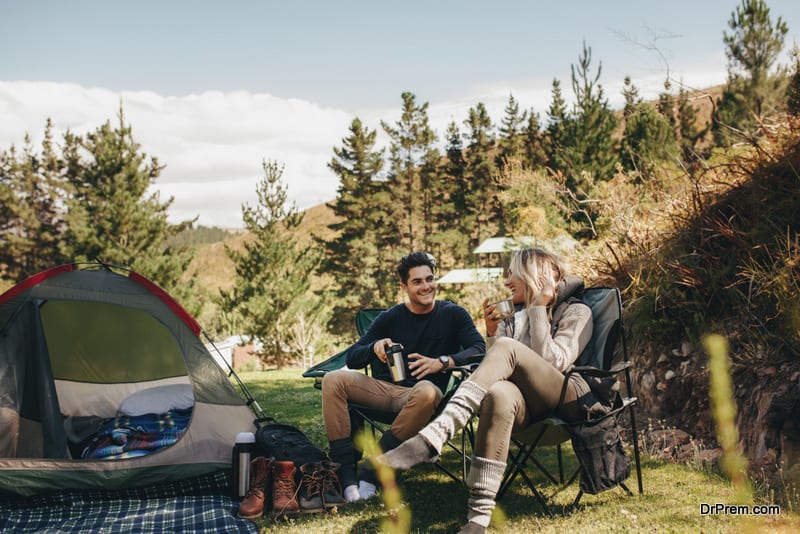 Eco-tourism or 'Ecological Tourism' is a rising form of international tourism. It is intended for promoting awareness about environment among people and facilitating preservation of wildlife. It comes with a number of benefits and pitfalls as well. Find below some of those advantages and disadvantages of eco-tourism:
Advantages of Eco-tourism
Preservation of Surrounding Environment:


The idea of eco-tourism revolves around visiting beautiful places and protecting environment through it. As it does not involve the exploitation of several natural resources for unsustainable gains at a rapid pace, no significant negative impact is found on the environment. Rather, the nature and the wildlife can be preserved, which offers a sustainable choice of earning to the local people from travel and tourism.

Scopes of Employment for Local People:


The eco-tourism industry is seeing a boom as the concept is getting much popular with each passing day. More and more job opportunities are opening up as a result of the increasing demand of hotels, resorts and other accommodations equipped with skilled and trained professionals, experienced tour guides, merchandise retailers selling lots of necessary items, restaurants offering a variety of tasty foods, and so on. It is a great way to boost the local businesses.

Deep and Diverse Cultural Impacts:


Eco-tourism is not only about exploring exotic landscapes, taking care of natural resources and enhancing the economy of a certain region. It comes with intense socio-cultural effects. While visiting different places, travelers get to know about local people and their cultures. It develops a sense of much better conservation ethic in them.

Great opportunity to market local products:

Hardly people are aware of the quality local products available in a particular destination. Through ecotourism, locals get the opportunity to showcase their products which normally include edibles and handicrafts and improve their earnings for sustenance. They need not have to travel or hire a third party to sell their products.

Form a cross-cultural bridge between the developed and developing nations:


Ecotourism provides an educational benefit for the foreigners who get a glimpse of the diverse natural and cultural heritage of a destination. A healthy cross-cultural interaction developed with people from different background which can be beneficial for the locals.
Disadvantages of Eco-tourism
Degradation of Environment:


Like all other unique environmental efforts, eco-tourism also has some negative impacts on our surroundings. We might claim to be 'environmentally sophisticated', but the truth is that we do not realize how the transportation through which we are traveling or the food / drink which we are consuming there are taking a toll on the nature. All these inadvertent vicious infrastructure accelerate the environmental degradation to a large extent.

Disturbance Caused to the Wildlife:


Each and every type of tourism interrupts the quiet and peaceful wildlife. Inspite of lots of promotion of eco-tourism, people do not care much about the inconvenience caused to the birds and animals due to their illogical demands, wishes and behavior. They really do not try to become proper eco-tourists.  It eventually imposes negative effects on the ecosystem and affects the ecological balance.

Compromised land space:


Ecotourism is gaining popularity and to meet the demands of ecotourists undeveloped land is being converted into profitable spaces. Resorts and varied types of accommodation set ups are cropping up disturbing the natural landscape. Too many tourist footfalls are upsetting the natural wilderness.

May harm the indigenous culture:

Intermingling with different people through ecotourism may cause a shift in the mindset of the local community. They may not be able to preserve their culture but borrow unwanted traits through this mixing.

Resource crisis:

The growing trend of ecotourism may create water and energy crisis affecting the marginalized community most.