Advantages and Disadvantages of Ecotourism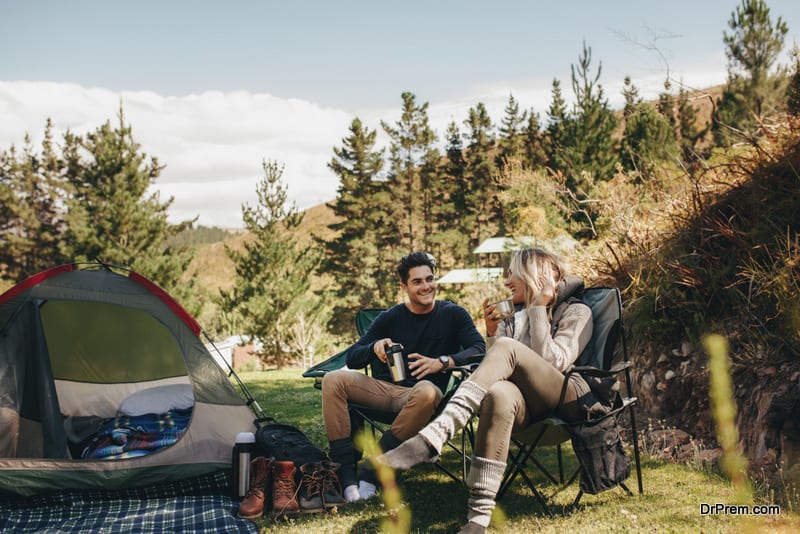 Eco-tourism or 'Ecological Tourism' is a rising form of international tourism. It is intended for promoting awareness about environment among people and facilitating preservation of wildlife. It comes with a number of benefits and pitfalls as well. Find below some of those advantages and disadvantages of eco-tourism:
Preservation of Surrounding Environment: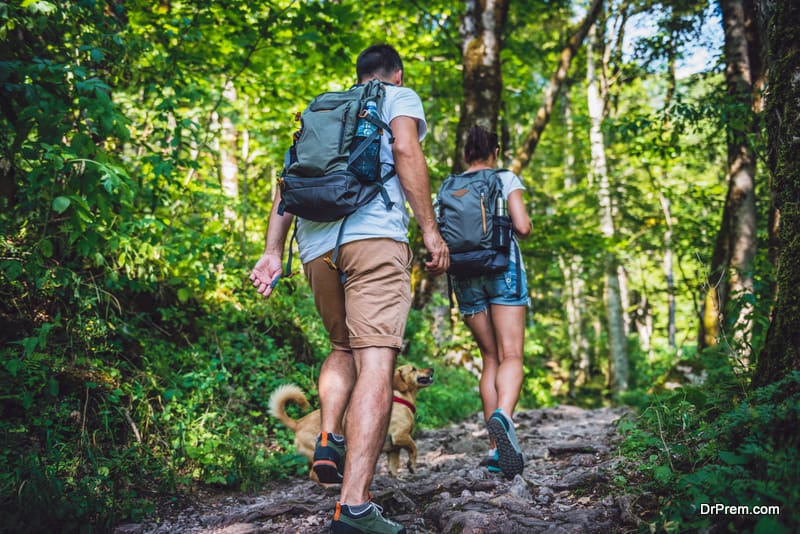 The idea of eco-tourism revolves around visiting beautiful places and protecting environment through it. As it does not involve the exploitation of several natural resources for unsustainable gains at a rapid pace, significant negative impact on the environment seems to be unlikely. Rather, the nature and wildlife can be preserved, which offers a sustainable choice of earning to the local people from travel and tourism.
Provides authentic tourism experience
Authentic experience is at its best in ecotourism and today's travelers eagerly look for it.  They could get nearer to the nature and become more aware of its value and importance. As eco-tourists, they develop respect for nature and take responsible measures to preserve it. Once this awareness sets in, they tend to practice responsible tourism wherever they go and spread awareness to fellow tourists as well.
Boosts research and development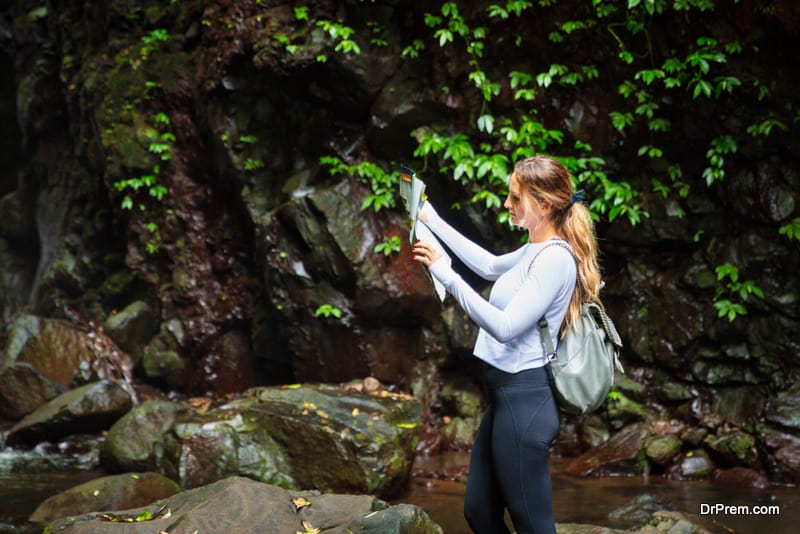 People get the scope of enhanced research and development regarding better environment management practices and create provisions to uplift the local community. By observing nature from close quarters, they can device better ways of environment protection. Not only the environmentalists, scientists too can gather important biological information leading to a better understanding of the conservation practices and creating more natural habitats.
Scopes of Employment for Local People:

The eco-tourism industry is seeing a boom as the concept is getting much popular with each passing day. More and more job opportunities are opening up as a result of the increasing demand of hotels, resorts and other accommodations equipped with skilled and trained professionals, experienced tour guides, merchandise retailers selling lots of necessary items, restaurants offering a variety of tasty foods, and so on. It is a great way to boost the local businesses.
Helps in local economic development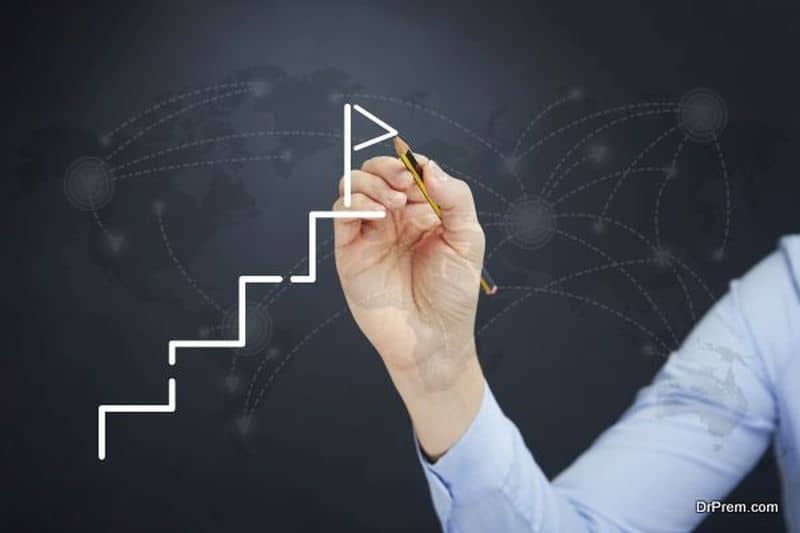 Many countries could achieve a sustainable economic growth through ecotourism. For example, destinations like Nepal, Costa Rica, Ecuador, Madagascar, etc rely on ecotourism practices for their economic growth. Through regular tourism, the local communities could manage only 20% of the revenue while through ecotourism they can get 95%. It is for this reason the Madagascar government has included promoting ecotourism in its economic strategy to cut down poverty hoping more employment and revenue generation.
Provides financial support in conservation
A significant portion of the revenue from ecotourism goes to various conservation projects like reforestation, water management, natural breeding of flora and fauna and other rural developmental activities. More the people spend in ecotourism, easier is to run these conservation projects.  South Africa's wild life conservation in national parks runs with eco-tourism revenue. They have to deliver what the visitors pay for.
Protects endangered species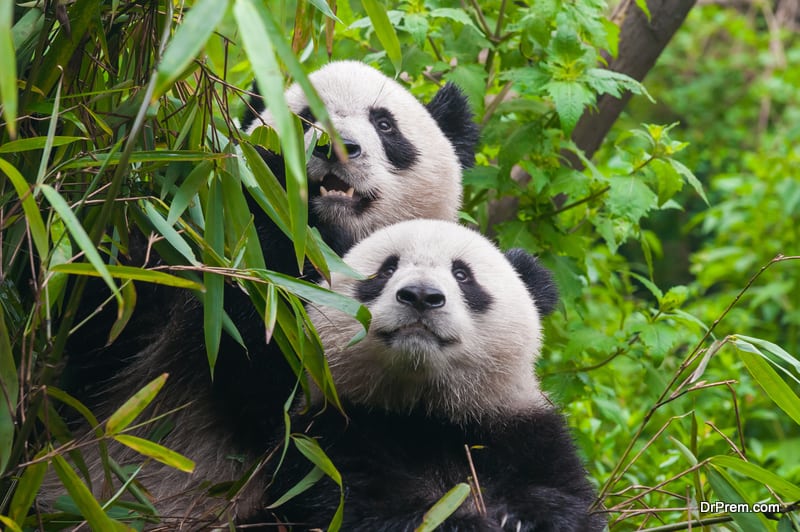 Special protective and conservationist measures prevent endangered species from the brink of extinction. One such example is Africa, the home to countless exotic flora and fauna. Conservation safaris have been protecting the threatened species in the Wildebeest Migration Safari by keeping them out of the poachers.
Deep and Diverse Cultural Impacts: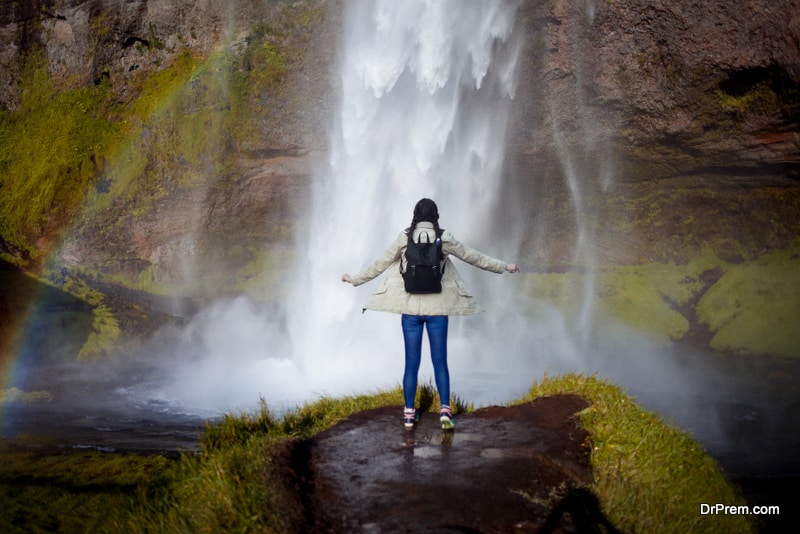 Eco-tourism is not only about exploring exotic landscapes, taking care of natural resources and enhancing the economy of a certain region. It comes with intense socio-cultural effects. While visiting different places, travelers get to know about local people and their cultures. It develops a sense of much better conservation ethic in them.
Great opportunity to market local products:
Hardly people are aware of the quality local products available in a particular destination. Through ecotourism, locals get the opportunity to showcase their products which normally include edibles and handicrafts and improve their earnings for sustenance. They need not have to travel or hire a third party to sell their products.
Form a cross-cultural bridge between the developed and developing nations:

Ecotourism provides an educational benefit for the foreigners who get a glimpse of the diverse natural and cultural heritage of a destination. A healthy cross-cultural interaction developed with people from different background which can be beneficial for the locals.
Contributes to natural resource management
Exploiting natural resources for business purposes is rampant across the globe. The result is a string of ill-effects that the global population is suffering from. Ecotourism facilitates natural resource management through various efforts of replenishment and recycling.  It also helps in developing the habit of judicious usage of natural resources soil, water and air.  Gradually, travelers develop a conscientious mindset in sustainable resource utilization.
Ecotourism can be affordable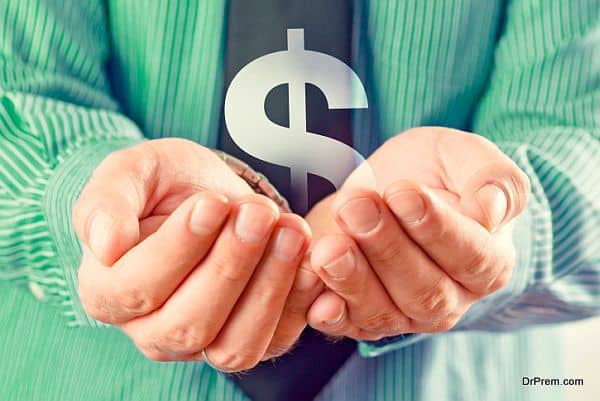 Compared to the expenses in conventional leisure and pleasure tourism, ecotourism can be more affordable.  Tourists seeking budget-holiday trips find this more gratifying and enjoyable. In these locations, you do not always need high-end luxury.  With some essential supplies and fewer services, you can enjoy an adventurous holiday within limited expenses. You carry your backpack, tents and use green transport which automatically reduces your travel cost.
Disadvantages of Eco-tourism
Degradation of Environment: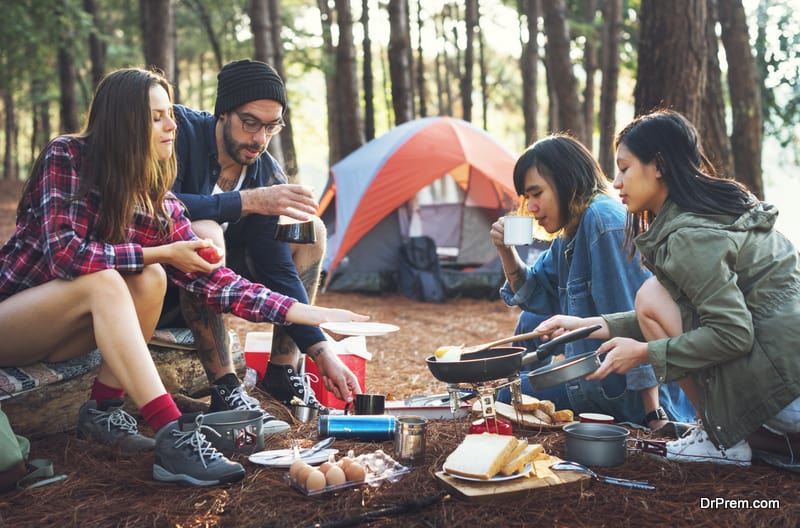 Like all other unique environmental efforts, eco-tourism also has some negative impacts on our surroundings. We might claim to be 'environmentally sophisticated', but the truth is that we do not realize how the transportation through which we are traveling or the food / drink which we are consuming there are taking a toll on the nature. All these inadvertent vicious infrastructure accelerate the environmental degradation to a large extent.
Travel impact on the environment and ecotourism destinations
More number of eco-tourists may fetch more dollars but there is a flipside to it.  Much of the ecotourism sites are in remote locations not easily accessible. You travel more generating harmful emissions which not only impacts the environment but also the surroundings of ecotourism spots. Green travel modes are highly demanded but all ecotourism destinations could not implement it fully.
Destruction of the natural habitat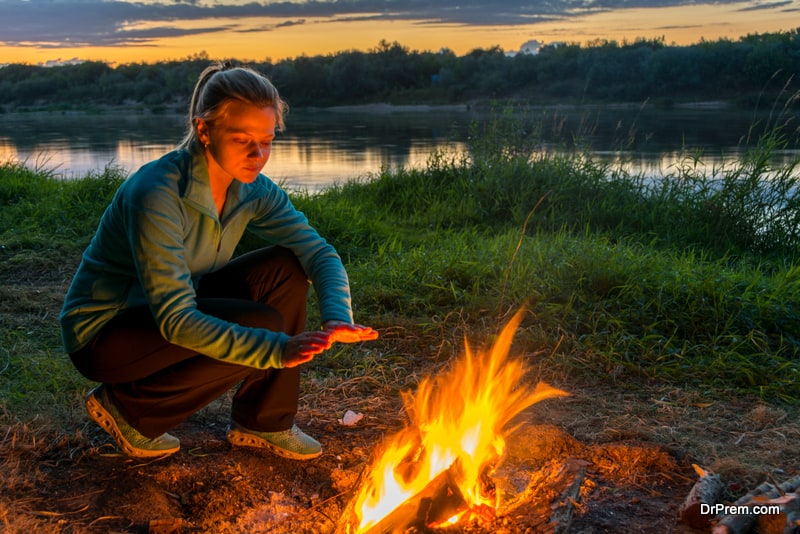 Though eco-tourism promotes preservation of natural surroundings, too many tourist footfalls in popular eco-tourism destinations is causing destruction of the natural habitat. Encroachment of the surroundings sets in which gradually leads to the loss of valuable species those are totally dependent on the natural habitat. Many species become endangered. Sound pollution, development of new structures and other tourism activities often aggravate the destruction.
Disturbance Caused to the Wildlife:

Each and every type of tourism interrupts the quiet and peaceful wildlife.  Despite lots of promotion of eco-tourism, people do not care much about the inconvenience caused to the birds and animals due to their illogical demands, wishes and behavior. Even if the tourist's motto is 'take nothing but pictures leave nothing but footprints' but the manner in which all these are done is not only disturbing but threatening for the wildlife. They really do not try to become proper eco-tourists.  It eventually imposes negative effects on the ecosystem and affects the ecological balance.
For example, tourism activities in Antarctica are disturbing the local fauna disrupting their natural activities and breeding pattern. This is posing a threat to the fragile ecosystem out there. Similar effects are also observed in Costa Rica where monkeys are feeding on the garbage and the selfie-clicking spree of tourists is disrupting the breeding of endangered turtles.
Change in wildlife behavior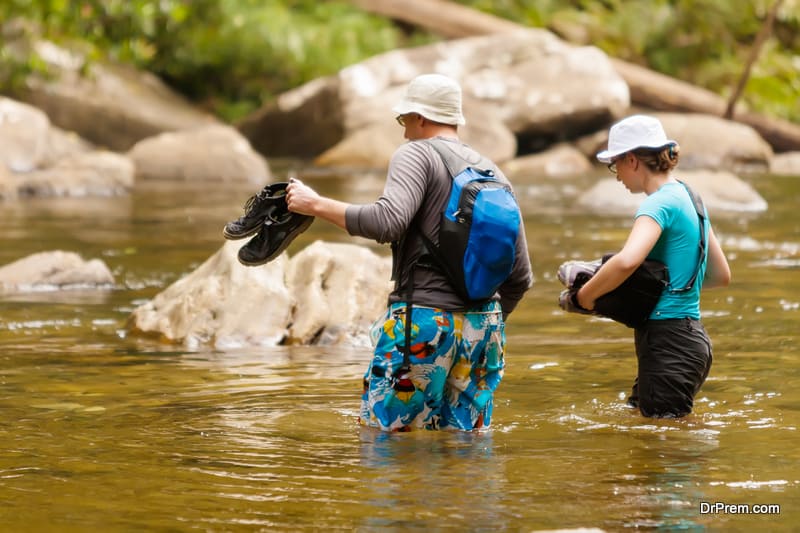 Growing eco-tourism has led to significant changes in wildlife behavior. Wild animals seem to lose their independence and become more dependent on human beings.  Despite the good intent of eco-tourists, it cannot be that it will not have any adverse impact. In a study of wildlife behavior in ecotourism spots, researchers found that elks preferred taking shelter in the areas of high-human activity where they felt safe. As a result, they are losing their natural alertness of self-protection from the predators. Even more concerning is this docility can be transferred to successive generations.
The safari business in Africa stands as another big example where marked changes in wildlife behavior are observed. Fast-speeding tourist jeeps scare away the animals that the African predators look for their prey. Lions in Kenya and Tanzania have to change their hunting schedules. They have to wait till the later hours of the day when it is hottest to get their prey.
Interaction with humans makes the wildlife vulnerable to poaching 
Frequent interaction with human beings sets in a phenomenon named as "habituation" when the wild life gets used to human interactions. Rising ecotourism fetches 8 million visitors every year in wild life parks and sanctuaries. This makes the animals more vulnerable to poaching. One such unfortunate event that struck the news headlines is of the star African lion Cecil who was poached out of the national reserve by trophy hunters.
Displacement of locals: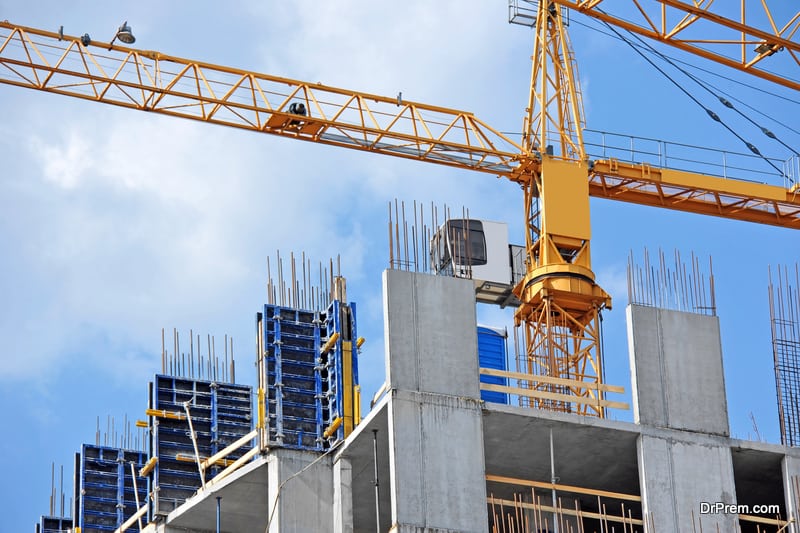 The local people are worst hit if they are displaced from their original habitat to make provisions for hotels, resorts and other expansion activities. This goes against the objectives of ecotourism. What is even worse that these people do not get enough compensation for their habitat loss forget about employment opportunities. A notable example is in East Africa where 70% of the National Parks and game reserves have come up through illegal uprooting of the local Masais.
Illegal practices defeat the cause
It is natural for eco-tourists to get excited at the sight of cute and exotic wildlife. This too has some negative implications. To fuel the excitement, locals/guides resort to some aggressive actions like pulling out a reptile or tying an animal to enable a closer interaction with the tourists. Often animals are heavily sedated or brutally tamed to serve various purposes of the tourists. Driven by poverty, locals illegally keep animals to satisfy the tourists. Cages and enclaves in many wildlife sanctuaries are not up to the mark where the animals can be animals.
Compromised land space:

Ecotourism is gaining popularity and to meet the demands of ecotourists undeveloped land is being converted into profitable spaces. Resorts and varied types of accommodation set ups are cropping up disturbing the natural landscape. Too many tourist footfalls are upsetting the natural wilderness.
May harm the indigenous culture:
Intermingling with different people through ecotourism may cause a shift in the mindset of the local community. They may not be able to preserve their culture but borrow unwanted traits through this mixing.  Curiosity and the urge for authentic local experience drive towards commercial exploitation. The locals, especially the tribal community, turn out to be the "tourist attractions" along with the flora and fauna.  They pose with the tourists in their tribal outfits for a token payment.  They put up music and dance performances to entertain tourists and unknowingly give in to exploitation.  Driven by consumerism, these communities are shunning their traditional practices. The tourists are destroying the authenticity of the region. 
Resource crisis: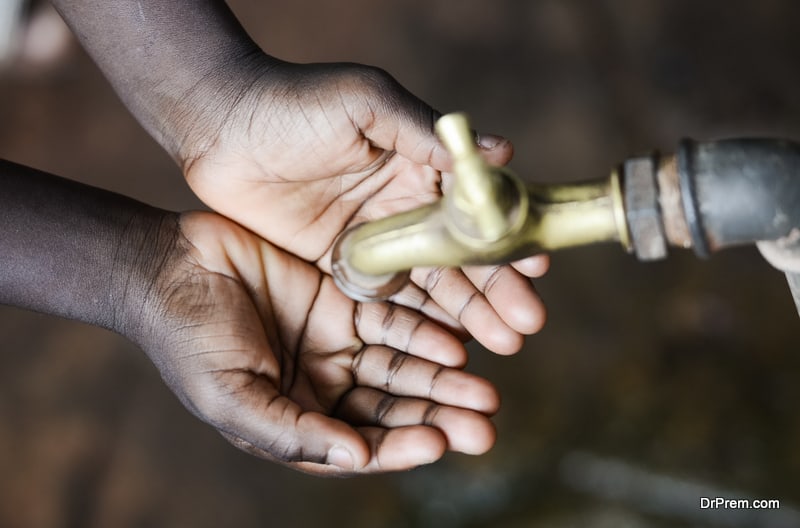 The growing trend of ecotourism may create water and energy crisis affecting the marginalized community most. Although ecotourism is aimed at minimizing resource depletion but too much of it can backfire.
Can cause conflict between the tourism sector and locals
The local communities may not be willing to allow various tourism activities in the specified ecotourism spot. Conflict with the locals and tourism agencies is not new. Many a times, they do not cooperate with the tourism development fearing loss of their natural habitat. Often tourism companies are also not willing to employ the locals leading to serious conflicts. 
Lack of integrity among ecotourism organizations
It might be encouraging that ecotourism sees 25% growth globally every year but not in the manner as expected. Many organizations are labeling themselves as "promoters of ecotourism" claiming eco-friendly practices or green tourism. It has been more of a marketing ploy to attract the growing ecotourist customer segment than to adhere to ecotourism practices.  Littering of plastics and other non-biodegradable items in the so-called rated ecotourism lodges and facilities is a common scene.
It is difficult to conclude whether the advantages of ecotourism outweigh the disadvantages or vice versa. Given the prospects of overall development through eco-tourism, there should be targeted efforts to minimize its negatives.
Guide to brief history of ecotourism, its principles and essential components and ways to attract tourists
Knowing the do's and don'ts of eco tourism
What are key driver of Eco Tourism Growth?
What are the aims and objectives of eco tourism?
Do's and Don'ts During Ecotourism
What are benefits of Eco Tourism?
What are potential risk in Eco Tourism?
Guide to top 10 ecotourism destinations in Europe, Americas and Asia for a new experience