Women no doubt are beautiful creations of God, and remain beautiful no matter where they are. However, they tend to exceed the boundaries of beauty a bit and become almost angel-like in certain countries. And if you are wondering where you would be able to find such women, check out the list of the countries you can visit to see the world's most beautiful women. Note: Random Order.
Countries you can visit to see the world's most beautiful women
Countries to visit to see the world's most beautiful women:
Ukraine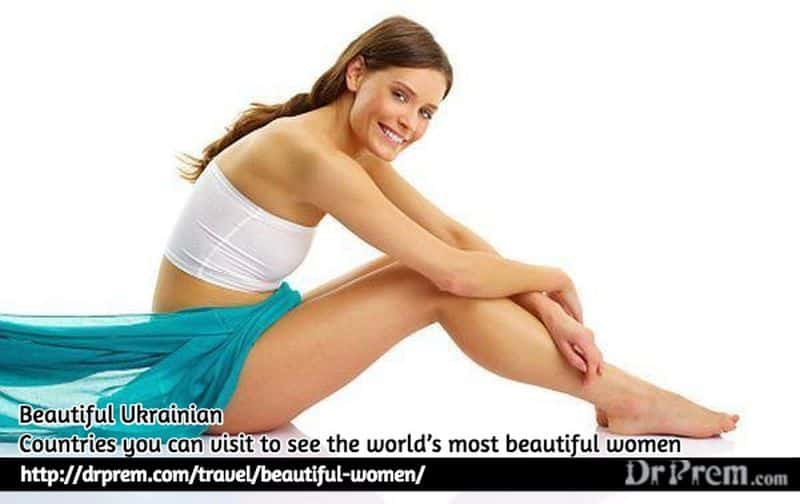 Ukraine is well known for its beautiful women. Striking, stunning and ever smiling fairy angels make this place heaven for men. The best places in the country to catch the true beauty of its women include the capital city, Kiev, Odessa and the Black Sea Coast.
Sweden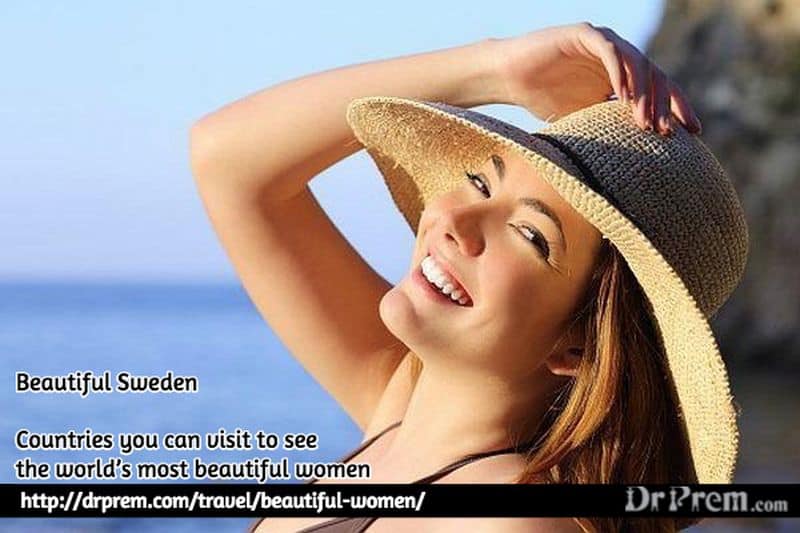 Sweden is considered to be the country with the best looking men and women in the entire world. In addition to housing some seriously beautiful places and attractions, the country is teeming with beautiful gals and guys!
The women you meet in this country are literally stunning. Picture this! Tall and slender, blonde and blue eyed, smart and friendly, and highly educated. That's what would describe a Swedish woman. Probably the best place to get a girl with beauty and brains.
Thailand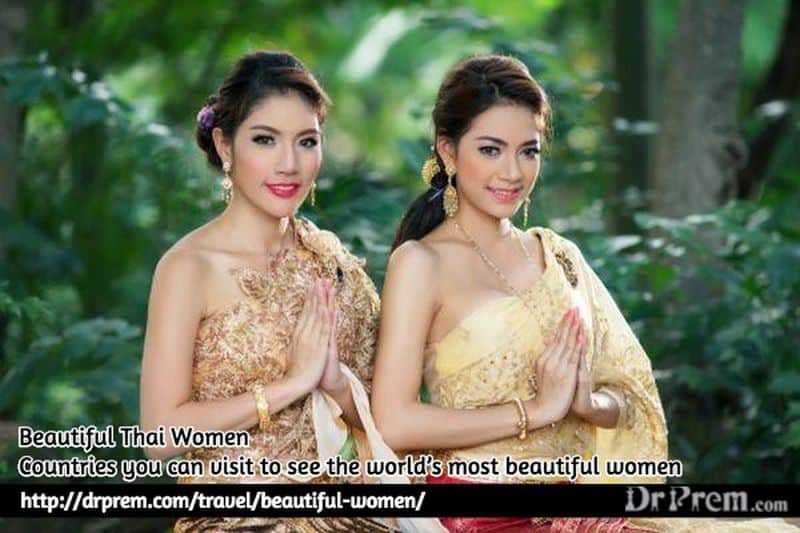 Thailand may be known for its nature, culture and hospitality. It is also known for its beautiful women who are shy, but extremely friendly and romantic once they come to know you. A tad dark skinned, these beauties sport soft features and exude a jaw dropping raw exoticism that needs to be seen to be believed!
Bulgaria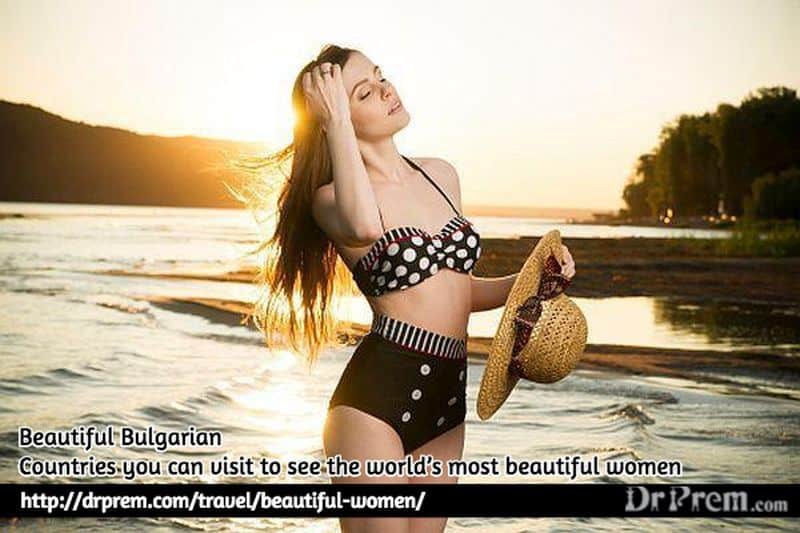 Bulgarian women are no exception in the world of exceptional beauties!
Not many would know that this little country in Eastern Europe happens to be home to some of the most angelic women on Earth. With plenty of medieval towns, lively cities, bustling ski resorts and stunning beaches, Bulgaria is the quintessential holiday hub for avid travelers.
Tall, fair skinned, light eyed and dark haired, these beauties are extremely friendly and romantic. And if you really want to guess as to how they would look like in person, take a look at Kate Beckinsale from the Underworld movie series and you would probably know what we are talking about here.
Russia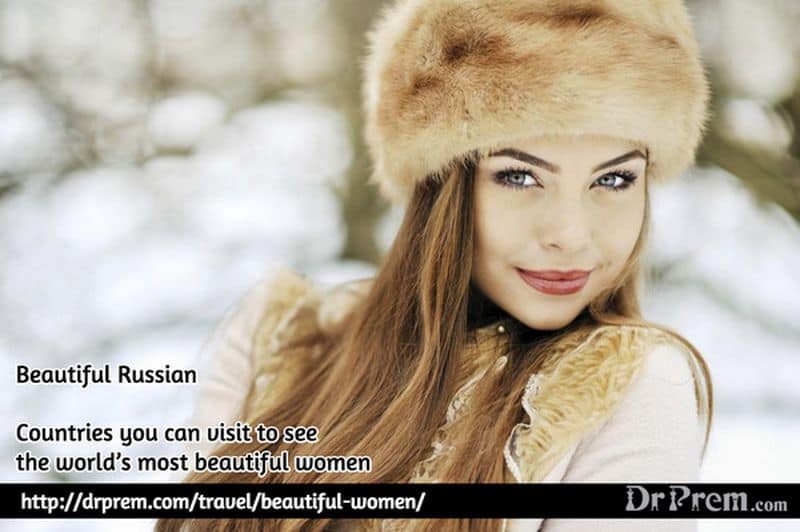 Russia is said to be home to some of the most beautiful women on the planet. Fair skinned, blue eyed, raven haired, slender and highly intelligent. And the beauty of these women is not restricted to the capital alone. All the way from Siberia to Moscow, there is over 4000 miles of land filled with gorgeous women. Better yet, you can manage to find a unique blend of Russian speaking Asians and Europeans as you move towards Siberia.
Netherlands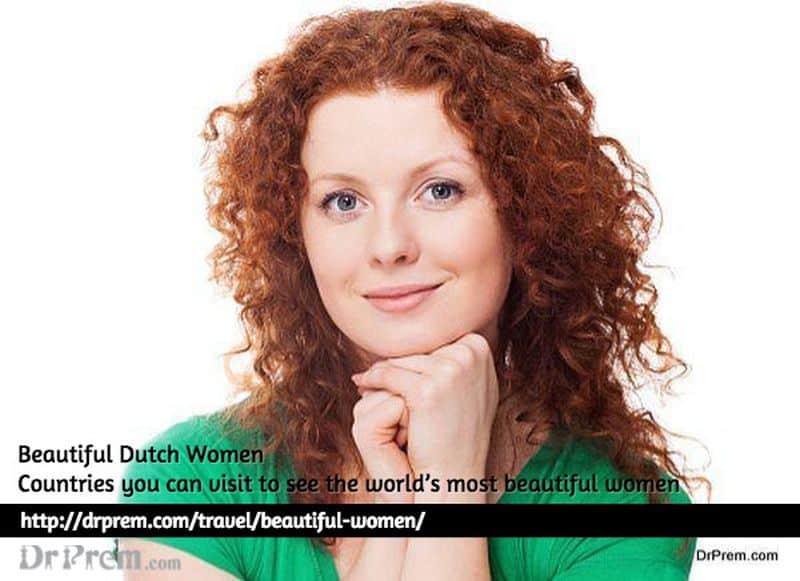 The Dutch are known around the world for their friendly hospitality. However, they are also known for their amazingly tall and beautiful women. And when we say tall, we mean really tall. The average Dutch women is easily over 5ft 8 inches tall.
But that doesn't seem to deter individuals from flocking to the country just to have a look at these beauties. Don't worry about the response you would get, as Dutch women also tend to be among the friendliest and most welcoming women on the planet.
Lebanon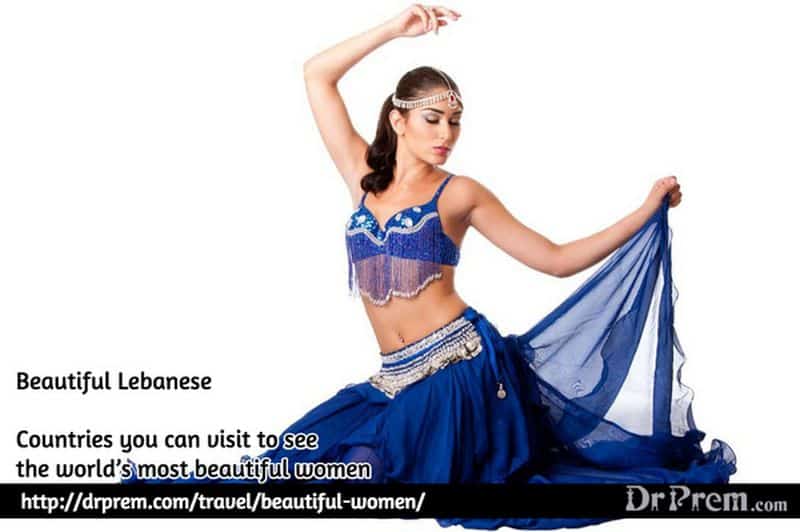 The Arab world and beautiful women go hand in hand. And when it comes to gorgeous Arabian women, you would find plenty of them in Lebanon. If their slender, curvy and sun tanned bodies don't catch your attention, their mesmerizing eyes definitely will. Usually left out from such lists, Lebanese women are like beautiful mysteries waiting to be unraveled.
Poland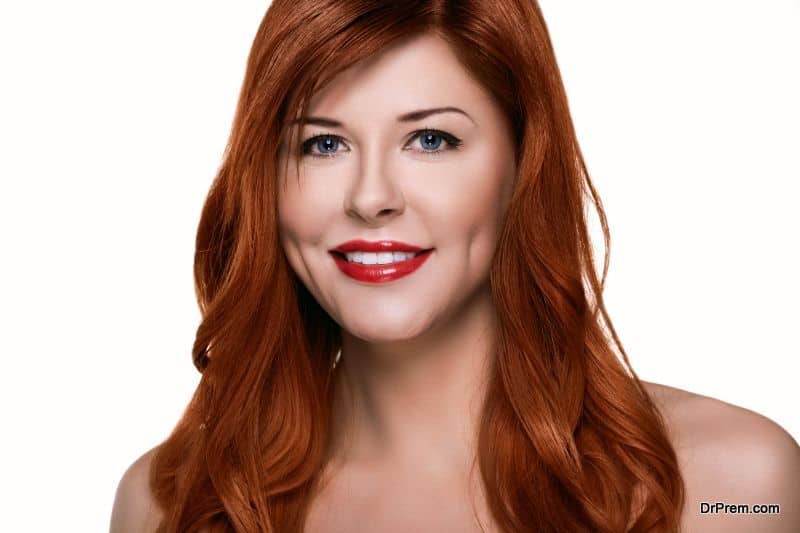 Polish girls are known for stunning beauty, grace and femininity. Their salient body appeal gets immediate attention.  Let it be modern or traditional dressing, they have good and rich taste of style and fashion. They take great pride in their cultural and traditional values. Not only beauty but their graceful, elegant and caring nature will also steal your heart. Most of the times Polish girls are friendly, caring, sweet tempered and really pleasant to deal with. They can be anything but gold-diggers; a quality that makes them ideal for those looking for true love.
India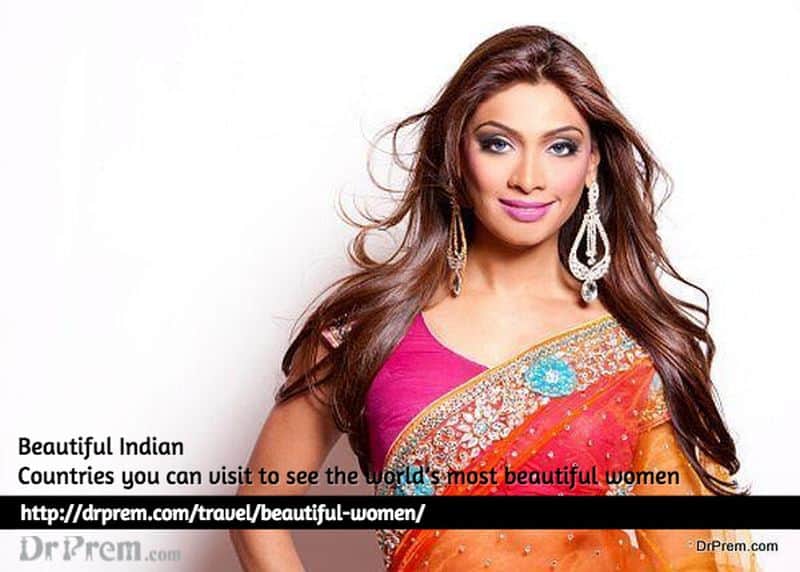 How can a list like this go complete without mentioning India? Sugar, Spice and everything nice! That's the quintessential Indian woman for you. Sugary in her friendly demeanor and spicy in her looks and style quotients, the typical Indian beauty would captivate you for sure.
Indian women are very religious and cultural. And even the most modern Indian woman would transform into a traditional avatar from time to time. They take extra care in whatever they do, including treating, caring for and pampering their men.
No one can wear the saree like the Indian women. It's actually a wonder as to how these women can drape themselves in 6 yards of cloth and still come out looking ultra-sexy and drop-dead gorgeous. And it takes a certain panache to carry off the saree in style, which Indian women manage to accomplish effortlessly.
Brazil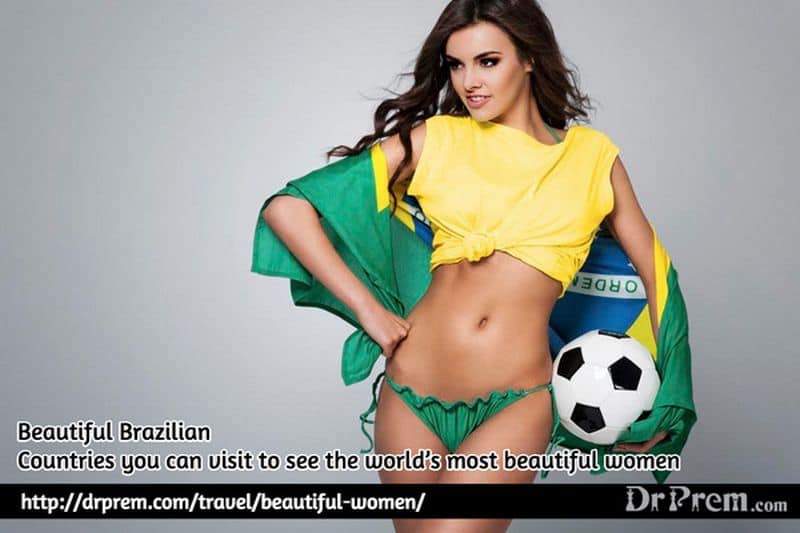 Brazilian beauties are world famous, as they are a superb mix of bodies and features. It is believed that in Brazil, one can find the most ethnically mixed people, and probably this is what brings so much of beauty in its inhabitants, especially women. One can amaze oneself being in Brazil and see sexy blondes and lovely black women. Brazilian models are everywhere with their curvaceous bodies and sporty features.
Italy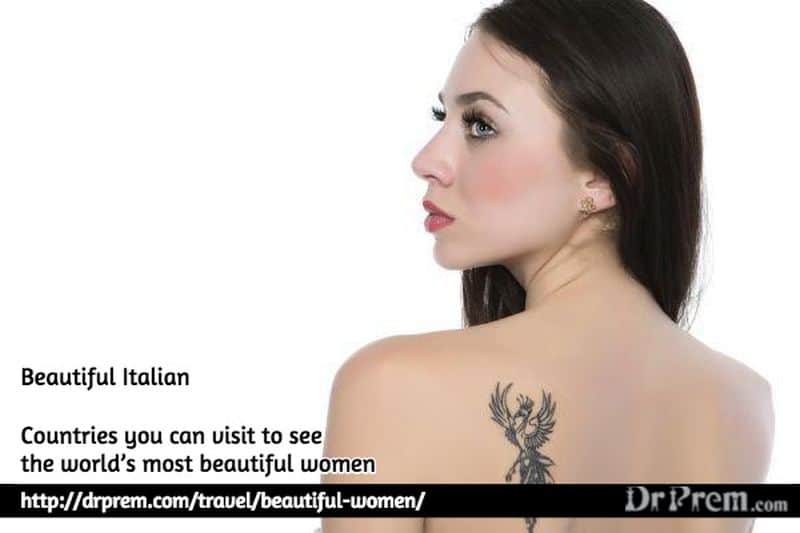 Italy is a country that has contributed a lot to the world, as in it has given us all some amazing fashion brands, scintillating Ferraris, mouthwatering pizzas and pastas, and last but surely not the least, wonderful women. Italian women are famous all over the world as super hot models. Italian women are known as Bella and they are extremely elegant and chic in their style. As Italy is a fashion hub, Italian women have extraordinary fashion sense, which adds to their beauty.
Canada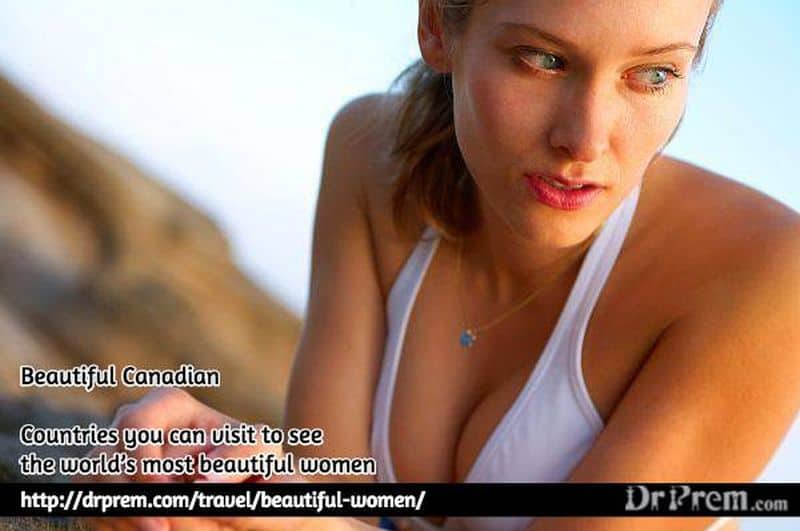 Canada is a country with many ethnic groups, which is why the beauties you find there are the best of everywhere. There you find white women, black, and the mixed that look drop dead gorgeous. Majority of Canadian women do not shirk work out, as they love to be in shape and flaunt their curvaceous bodies.
Serbia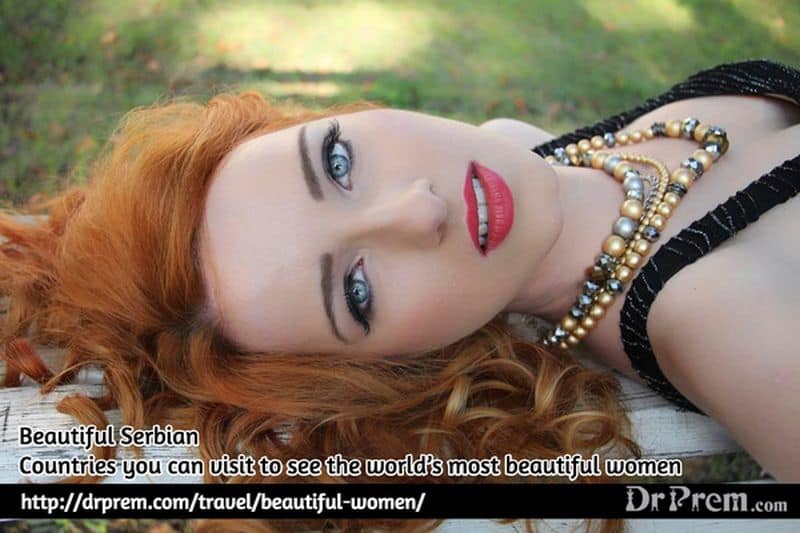 You could easily find a tall, fair, sexy, and gorgeous woman in Serbia. Their beautiful features and perfect bodies are owed to their marvelous genes, a combination of Mediterranean and the Slavic genes. Serbian girls are naturally blessed with the perfect body shape that is required to become an actor, those long legs, flat tummy, perfect waist, right sized ass, and curvy breasts.
South Korea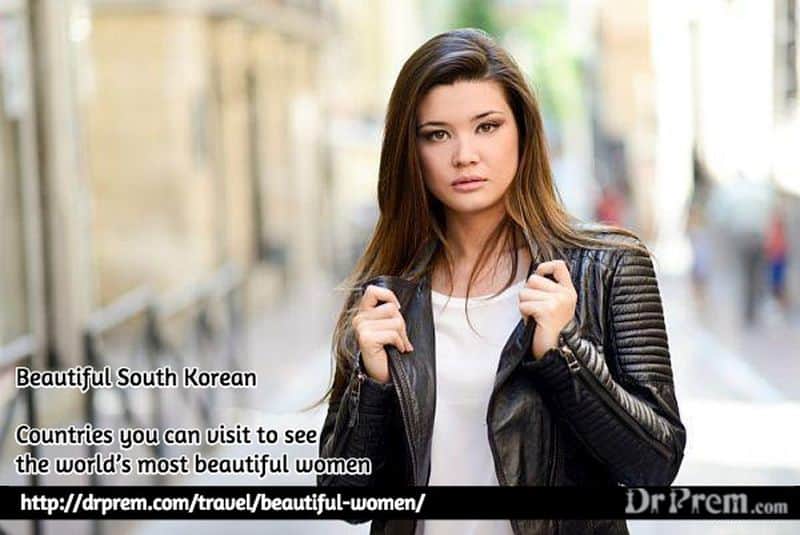 Fair and glowing skin, lustrous hair, and cute features make Korean girls adorable and sexy. Yet another factor that makes Korean beauties even more stylish is their impeccable fashion sense.
Croatia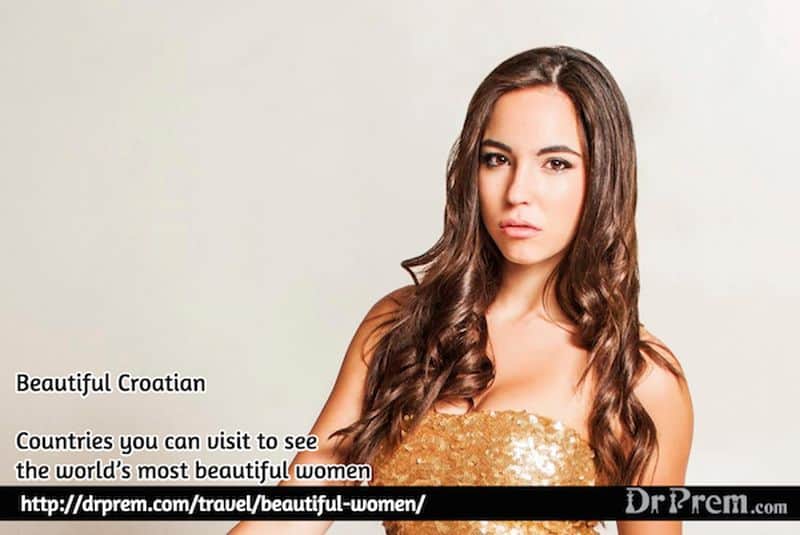 The scintillating beauties of Croatia have features that seem to be the best of Italian and French beauties. Women there have such beautiful texture and color of skin, that not many of them even require makeup. While in Croatia, visitors cannot help but appreciate the natural beauties.
Colombia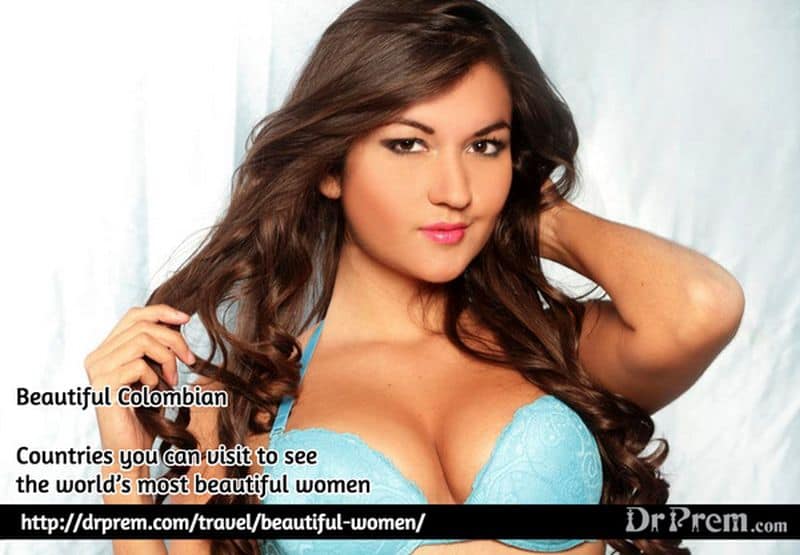 Beauties in Colombia are very different from women at other places, a beautiful combination of modernity and traditional values. They are bold and beautiful, and while you are in Colombia, you would not have trouble finding eye candies for sure. Also below is hispanic Colombian women.
Argentina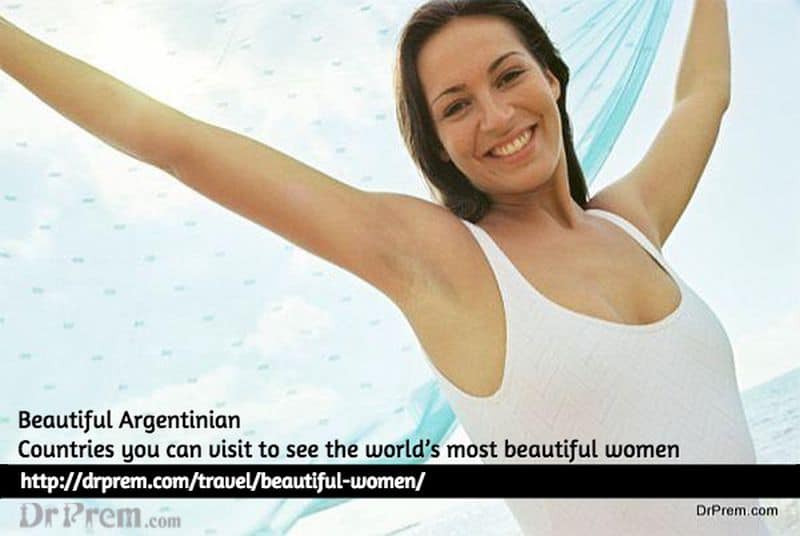 This South American country is known for its stunning beaches and locales, and equally stunning women. The women here are tall, striking, fashionable, friendly and incredibly romantic. And they tend to speak English with an accent that would floor you instantly! Probably, it explains why Argentina is considered home to the most beautiful women in the Western Hemisphere.
Ethiopia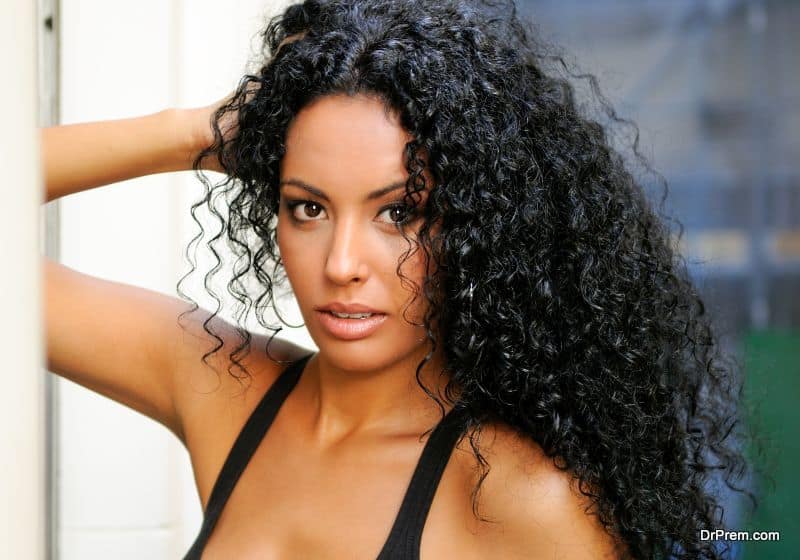 Incorporating the mysticism and appeal of Ethiopia, the Ethiopian women are among the most desirable females one can find on the face of the earth. The manner in which they don their traditional attire, talk and carry themselves can leave anyone spellbound. They are a perfect blend of sophistication and simplicity. Their ebony skin, cheeky bones and thick stature may lure you into extending your trip to the African nation.
Romania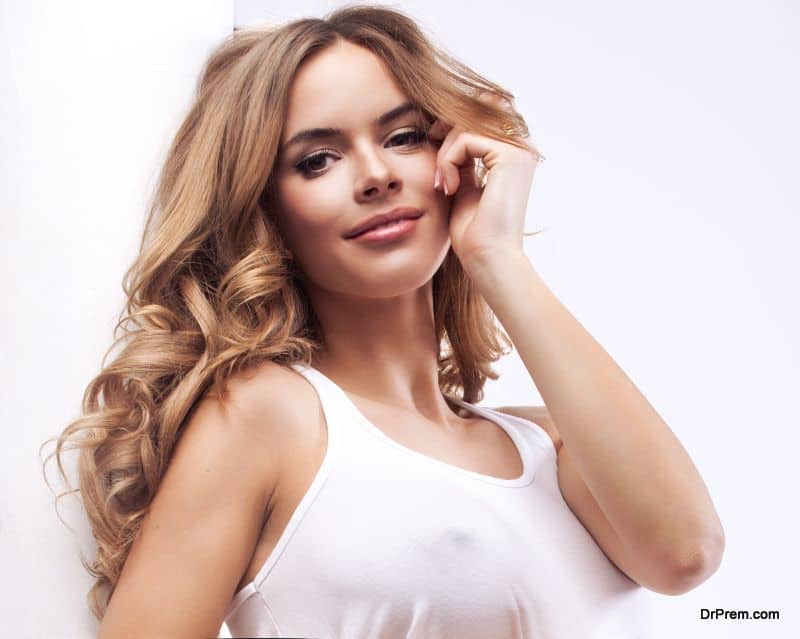 Classy, cultured, hardworking, caring, appreciative, understanding, feminine and upholding traditional values, Romanian women have everything that a male looks for in his spouse. No wonder, males across the globe visit Romania to spend time with the beautiful and tall Romanian women and woo them for marriage. They are known to be natively smart and give preference to culture and personal development in their lives.
We believe that every single woman is beautiful regardless of age, race, or country she lives in. However, this is just our humble opinion and an attempt to identify countries with most beautiful women based on several distinguished factors. We agree that everyone perceives beauty differently, and we absolutely respect that. Also, please note above countries are in random order. We wish to know your views, please feel free to share comments.