Do you know what can make a wellness stay more happening? A luxurious and relaxing spa center! This is when I traveled to this glorious land of Kazakhstan. I had the pleasure of experiencing exceptional wellness treatments, which made my visit even more worth it. I received these amazing services at Bali Spa Centre, Grand Hotel Tien Shan. It is located in the biggest and most beautiful city inthis country, Almaty.
The hotel is managed by my good friend Oksana Svetenko. I was thrilled and excited to check out the magical property of the hotel. Elegant massage rooms, uniquely designed interiors, high-tech workout rooms, ancient natural health & beauty recipes, and so many attractive features to create delightful wellness experiences. It was suchagreat treat to my mind, body, and soul that it motivated me to pen a few words about it.
Finest Wellness Services at Bali Spa Centre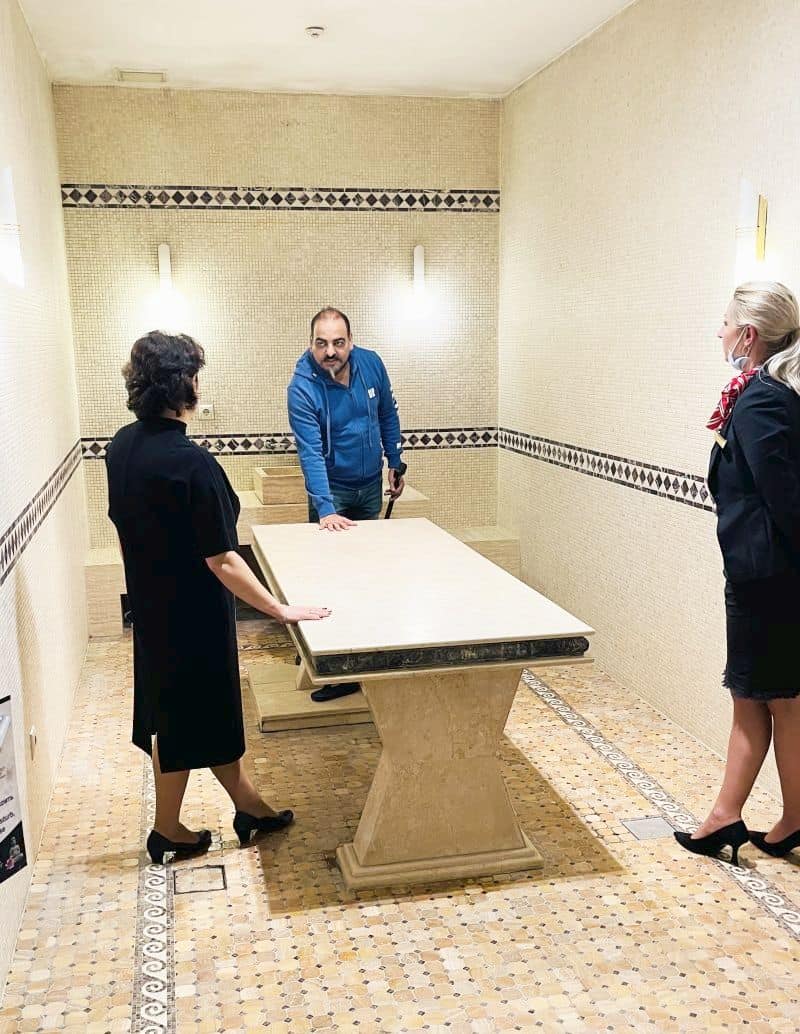 The super luxury SPA center 'Bali' invites you to feel the royalness of an exotic island. I personally find this Spa center as the heart of this beautiful place that highly increases its value and uniqueness. Various beneficial therapies are provided here with a personalized touch to give you the ultimate relaxation, good health, and pleasure like never before!
These are some of the finest services of the Bali Spa Centre: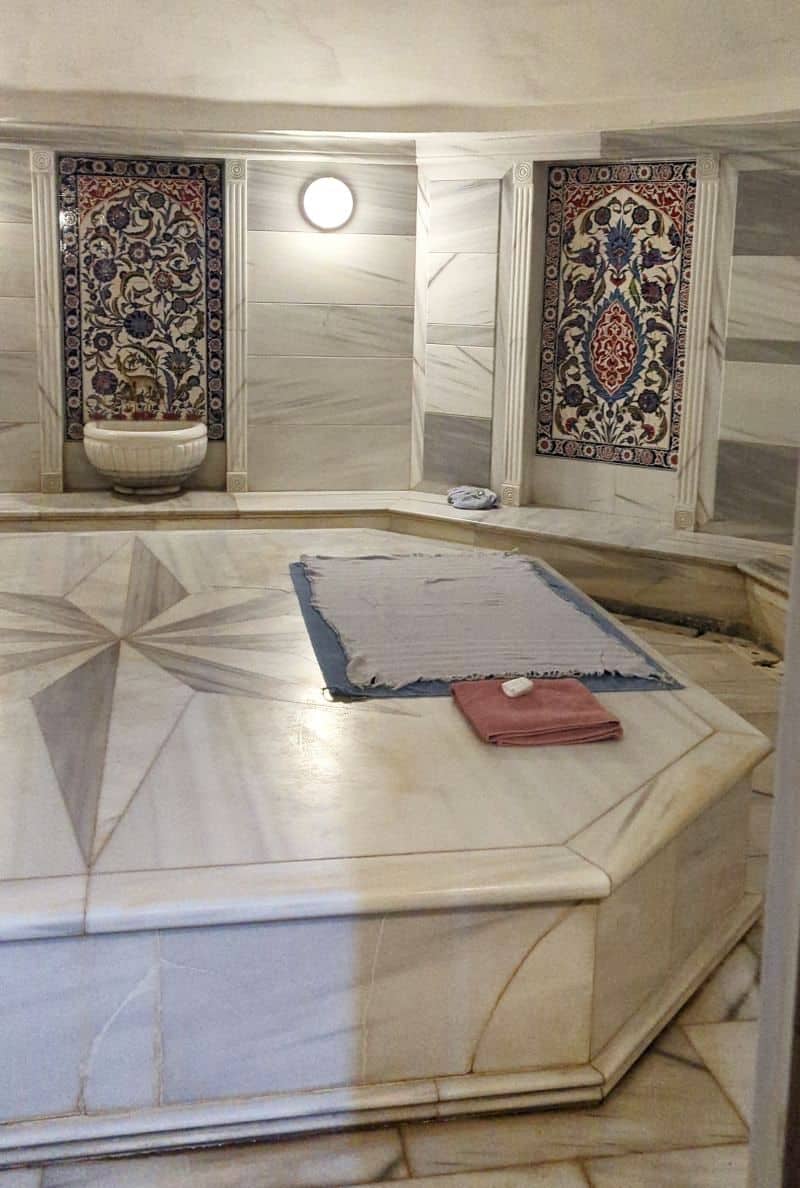 Hydro Massage– This therapeutic massage uses water at different pressures foran effective massage. Hydro massage is useful for reducing stress, relieving pain & stiffness in your muscles, etc.
Jacuzzi – This hot water massaging action relaxes and soothes your body. The therapist adjusts the temperature while you soak in the warm water in the jacuzzi for the best beneficial effects.
Saunas – Saunas are great for healing damaged tissues and muscles. It also enhances and accelerates the recovery of wounds. The therapy removes various toxins from your body through sweat in the process.
Aroma Steam Therapy– Aroma Steam Therapy provides the most powerful rejuvenating and healing experience. It uses quality essential oils and is one of the best treatments for maintaining and improving overall well-being.
Finnish Bath– This treatment is a substantial part of the Estonian and Finnish culture. It is a type of sauna in which the steam is produced by the water on hot stones. It works amazingly for detoxification, improves immunity and breathing, prevents fluid retention, and reduces stress & anxiety.
Turkish Hammam– It is a traditional Turkish way of bathing that involves special techniques, body scrubbing, massages, etc. It improves skin quality, eliminates toxins, provides deep relaxation, and much more.
Solarium – This procedure is done in a specially equipped room with sunbeds, sunlamps, and glasses, which helps in giving a special sun tan experience.
Ultra-Modern Technogym– This room was filled with high-tech gym equipment and tools for high-quality workouts and a good time to sweat yourself!
Various Types of Massages that You Can Choose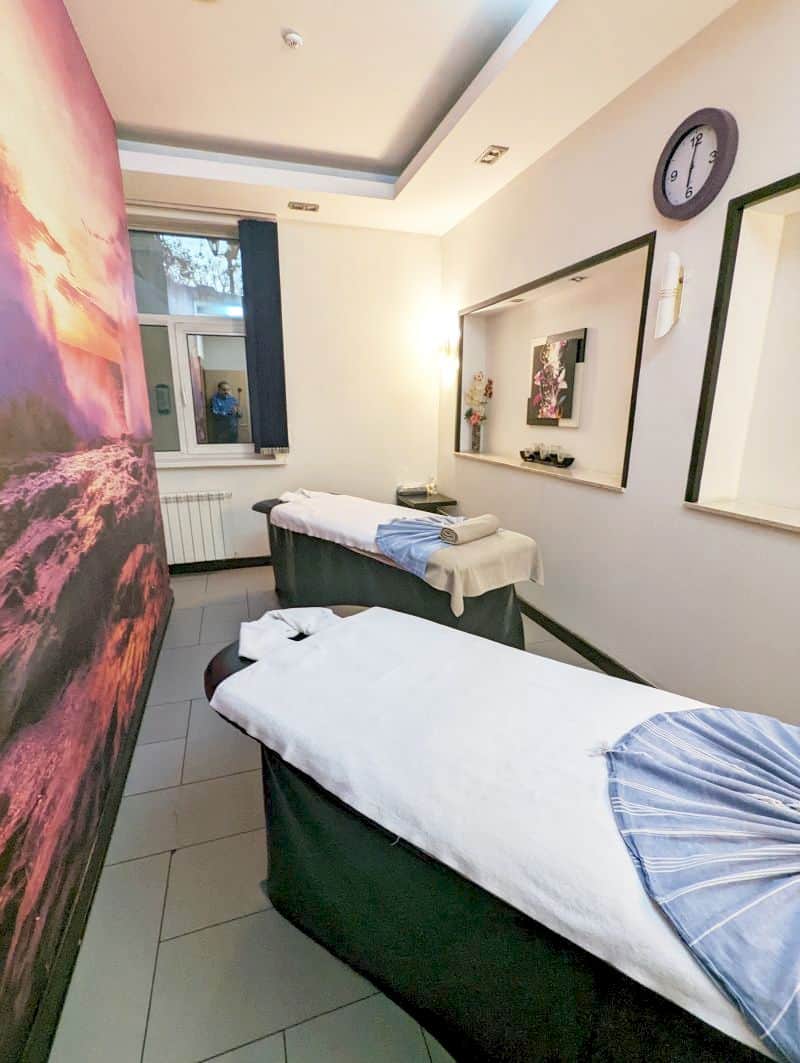 Segmental Massage
Myofascial Massage
Lymphatic Drainage Massage
Acupressure Body Massage
Acupressure + Massage
Relaxing Treatments
Bali Massage
Aloe vera Massage
Thai Massage
Anti Stress Massage
Tranquility Massage
Head Massage
Aromasoul Massage
Back Aroma Massage
Thousands of Touches
Therapy & Rejuvenation Treatments
Shiraz Procedure
Chakra Massage
Herbal Massage
4 hands Jimbaran Massage
Spicy Boreh Massage Procedure
Netra Procedure
Shirodhara Procedure
Powerful & Strong Treatments
Turkish Massage
LomiLomi Massage
Back and Neck Massage
Shiatsu Massage
Peeling
Coffee Peeling
Marine Peeling
Oriental Peeling
Cream Peeling
Wraps
Chocolate Wraps
Monticello Wraps
Detox Wraps
Ocean Gifts Wraps
Body Slimming Treatments
Cleopatra's Secret
Chocolate Massage
Milk and Honey Massage
Treatments for Dear Moms
The Happy Mothers
The Beauty of Waiting
Facial Treatments
Facial Massage
Tranquility Mask
Algae Express Mask
Men's Territory Mask
Time to Anti-Age Mask
Active Cleaning Mask
The beauty of Youth
Feet Treatments
Lymphatic Drainage Therapy
Spicy Foot Care Procedure
Aroma Reflex Therapy
Restaurants Food Services at Grand Hotel Tien Shan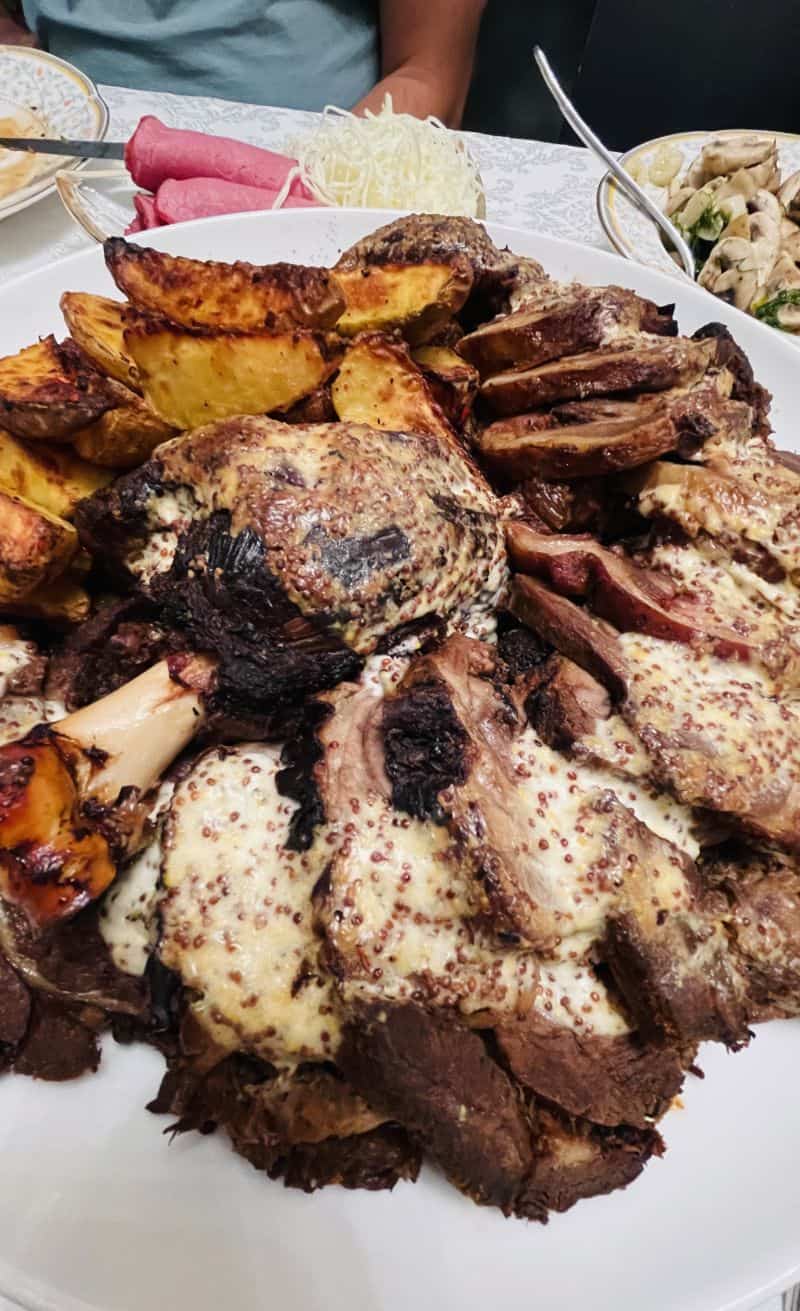 Nauryz Restaurant
This restaurant has a capacity for 70 people and serves European and Traditional food. The spacious and comfortable atmosphere is just perfect for worthy celebrations, family &relatives company, and also suitable for business talks.
Lobby Cafe Kezdesu
In the center of the atrium you will find this very unusually 60- seated charming cafe 'Kezdesu' that serves snacks at any time of the day and night. You can enjoy light lunches, early breakfasts, or sweet treats made by their magnificent bakers. And trust me, you will be delighted with the service and the ambience here!
Cigara Club 
TheCigara Club Hall decorated witha variety of whiskey color shades and soft textures creates a different atmosphere altogether. With aseating capacity of 38 people, the restaurant serves an exclusive collection of high-quality cigars and professionally pickedthe world's best Cognacs, whiskey, and other first-class liquors. The jazz aesthetics and subdued lighting give it a calm and informal touch.
Exclusive Catering Services
Outdoor service in open nature
Food delivery to office places
Services for corporate parties, gala dinners, buffets, receptions, banquets, receptions, cocktails, and coffee breaks
Baby food for camps and schools
My Overall Experience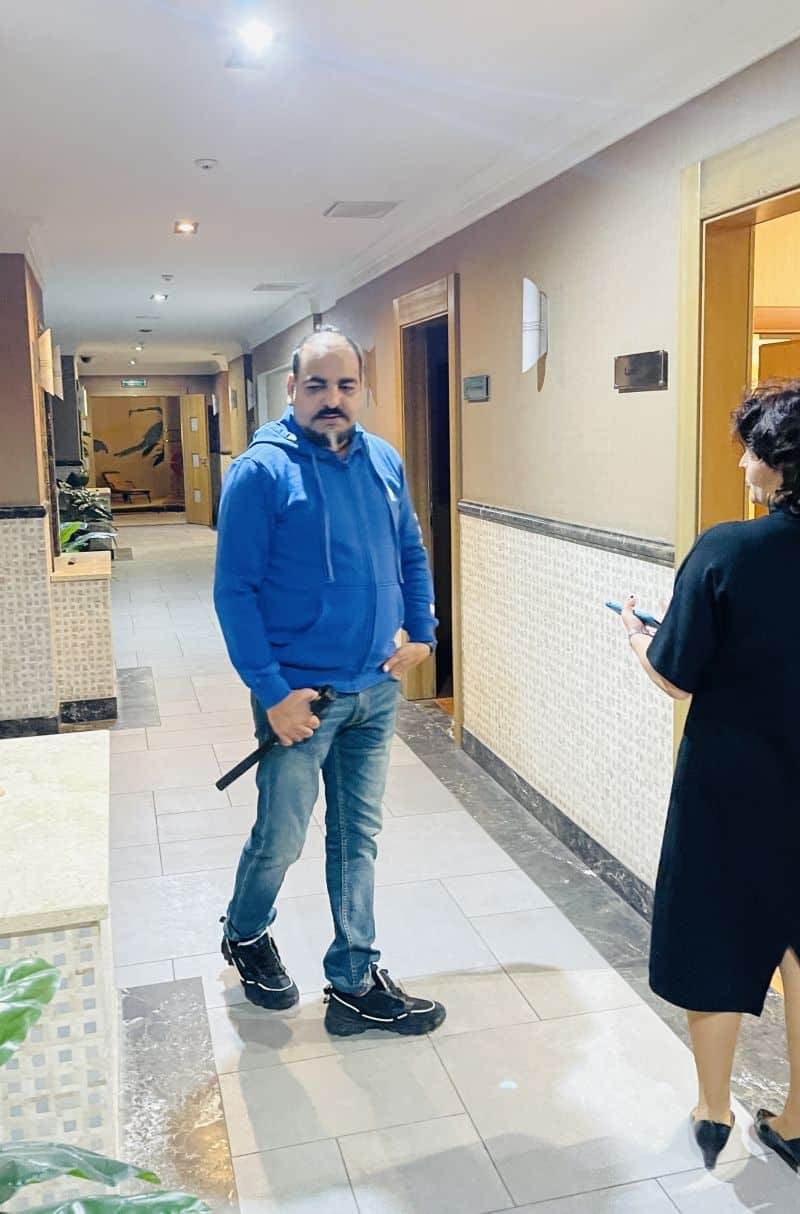 The Bali Spa Center is an absolute hidden gem. I was blessed to have an amazing wellness experience at this stunning Grand Tien Shah Hotel. Each session here is like a ceremony where age-old traditional Balinese, Japanese, Turkish, and Chinese medicine have been poured to achieve tranquility, balance, and new sensations of life.I met with Natalia, the wellness director who took me around the incredibly build amenities, massage rooms, and other therapy areas and also explained to me the methods and benefits of these treatments.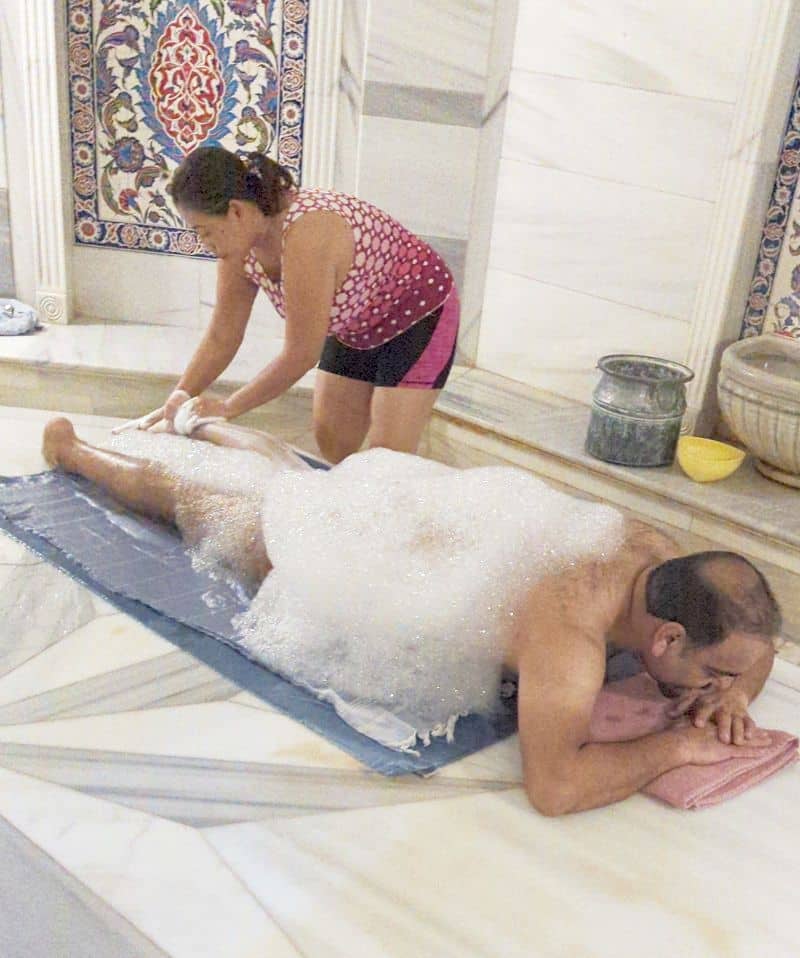 I initially went for saunas and had a very relaxing time in a sophisticated wide room. I particularly enjoyed the Turkish Hammam bath that I received from a professional Bali therapist, who made sure I was comfortable. The room was warm and spectacularly designed. I have had the Turkish Hamman bath previously as well, but this was the first time I did it with the coffee peeling method, which made it exceptionally amazing. Every staff here was friendly, and welcoming, and ensured to make me feel at my best.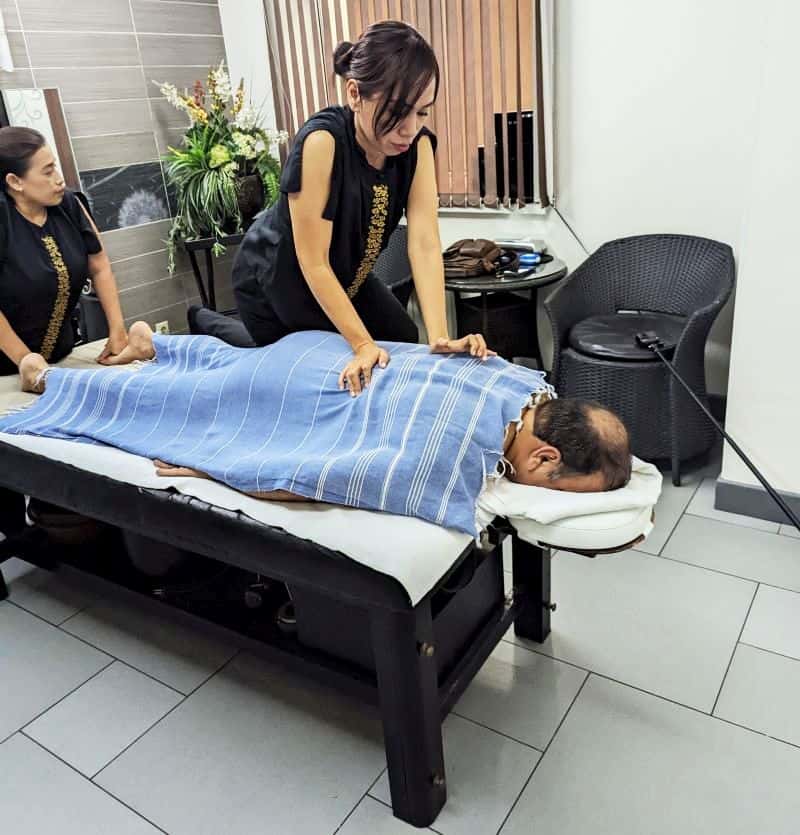 Later, I also received Four Hand Massage with the synchronization method, which was performed by two therapists who worked together in the process. The services that I received had various health benefits. The services that I received had various health benefits. All the treatments and services in this wellness center can be customized as per the needs of an individual. The hotel has a beautiful swimming pool zone, with a personal shower space that gave a tasteful and stylish edge to the entire area. I was very impressed with the quality of stay, customized services, and treatments provided here.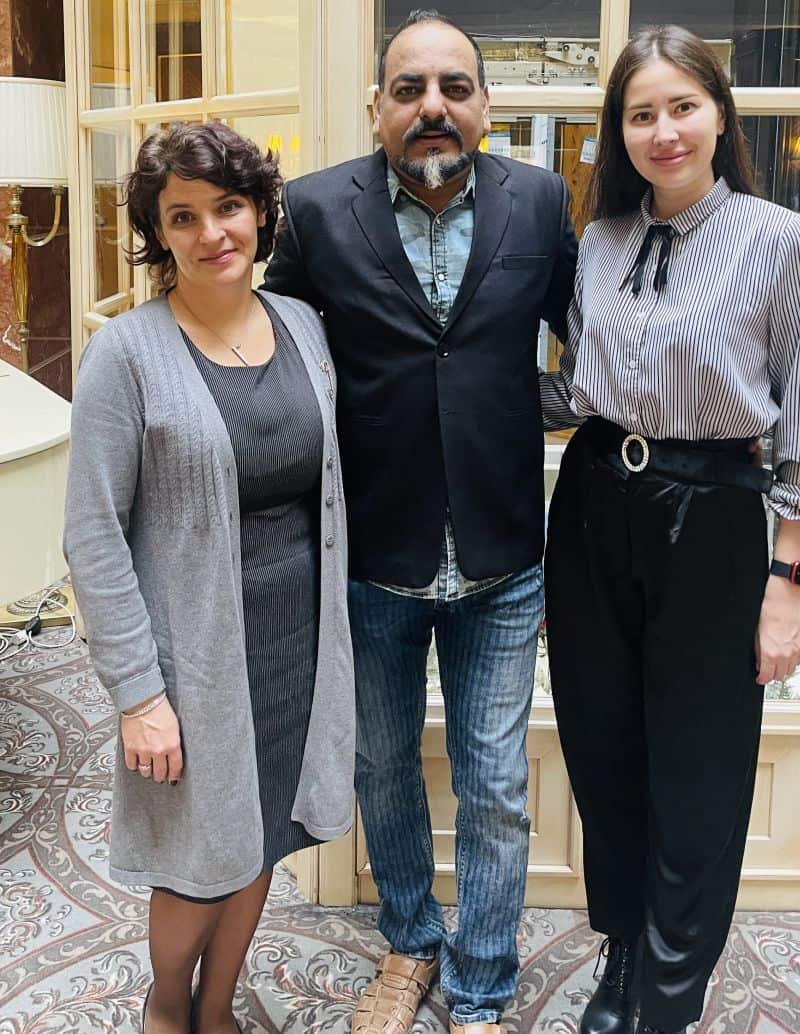 Also, anyone with kids who wants to visit the place should know that children below 6 years cannot use the spa zone. You can also talk with the hotel staff to know the proper details in that case. Except for the hotel and spa center, the location itself is supremely mesmerizing. You can easily wander around in your free time, as the centric location of this city has lots of clubs, bars, restaurants, and other attractive spots to visit. I highly recommend you to visit the Bali Center at the Grand Hotel Tien Shan and enjoy this valuable wellness experience!