The sumptuous local delicacies you can taste in Maui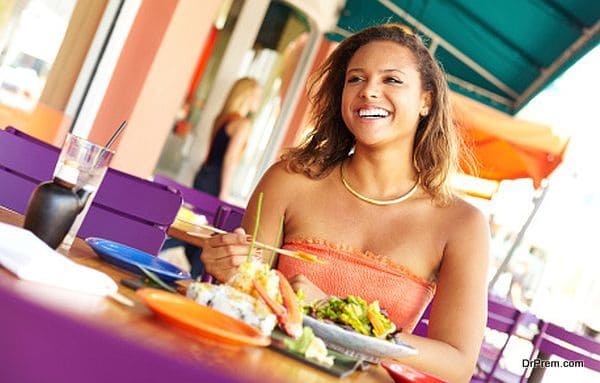 Maui is a beautiful tourism destination and the second-largest island of the Hawaiian Island. It is located in the United States and visited by many people for food and tourism. Visitors can enjoy different local cuisines and dishes in every part of the island. It is a great place to stop food craving and satisfy your taste buds with delicious and variety food.
You can discover many places to enjoy the lovely local foods that Maui offers. The food culture of the destination is as old as its history. It is a place where you can find combination of different cultures like American, Chinese, Spanish, Korean, Japanese, Polynesian, and Filipino. Best local foods of Maui are as follows:
Noodles and Plate Lunches, Sam Sato's Restaurant
Noodles are a tasty and quick way to satisfy hunger. Sam Sato's Restaurant is an amazing place to visit and have delicious local food after traveling. This restaurant was established in 1933 and is now run by the third generation of Sato family. The restaurant is a favorite among locals and offers delicious breakfast and lunch. Their menu includes dry mein, kim chee, sweet lima Manju, and noodles.
Geste Shrimps
Gest Shrimps is the moving kitchen of the region, which has been voted as best food truck for two years on Maui. It is the best shrimp truck of the region and preferred by locals and visitors as well. It is known for its any flavored shrimp, hot and spicy soups, and much more. People can choose from a wide variety and flavor of shrimp.
Eskimo Candy
Eskimo candy is a seafood restaurant located in Kihei Town, Maui. They offer delicious lunch plates with different local food. It includes items like Tempura and coconut shrimps, crab cakes, battered fish, and more. Its two more branches are also located on the different parts of the town in Kauai and Oahu. Visitors can visit the restaurant Monday to Friday 10:30 am to 7:00 pm.
Lunch in Tasty Crust
Tasty Crust Restaurant is a great choice to visit to have delicious lunch with your family. It offers top class local food at reasonable prices. They also offer breakfast, lunch, and dinner. Do not miss the chance of trying the different drinks on offer.
Aloha Mixed Plate
It is an amazing outdoor restaurant located right along the ocean on the beach. It provides an opportunity for visitors to enjoy their meal in the open while exploring the natural beauty of the places. They offer an amazing breakfast, lunch, dinner, and snacks. You can also enjoy little happy hour and can have delicious food and drinks. It is a perfect place to visit and share delicious meal with your friends. It includes kaluha pork, lomi lomi, lau lau, salmon, and Hawaiian style mac salad. You can also try delicious Hawaiian coconut pudding.
Haliimaile General Store
Well, the place is not just a general store, it is more than that as it is a spacious and a beautiful restaurant located in the upper town. It offers best seafood to their guests at affordable prices. The staff of the restaurant serves beautifully decorated delicious food. You can try dishes like smoked salmon, ahi tartare, sashimi ahi, and wasabi vinaigrette.
Sansei Sushi
This beautiful Maui Restaurant offers best local food to their guests. It is known for the best sushi of the island and visitors prefer this place to enjoy sushi topped with shrimp cakes, mangoes, and butterfish. The restaurant welcomes its guests 24×7 and visitors can visit the restaurant anytime. The menu of the restaurant is filled with other great and delicious dishes.
Summary
Maui is an amazing tourism destination to visit to have fun and try different cuisines. You can discover many restaurants that offer best local food.