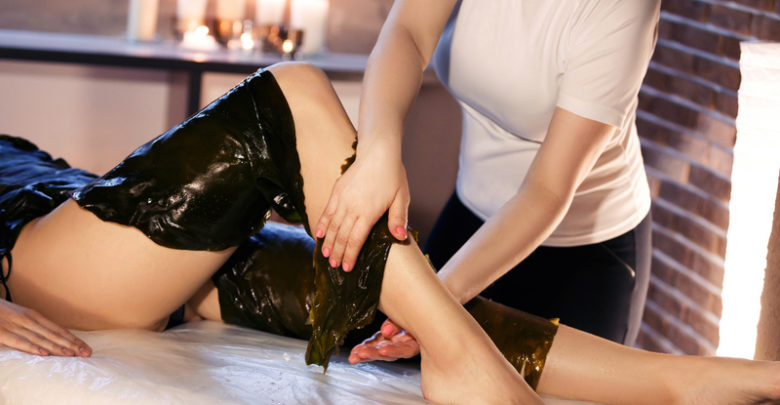 People are yearning for a wellness break after months of enforced confinement but there will be a marked shift in their preferences and demands. Destinations and the hospitality sector need to align themselves to meet newer demands with the best wellness experiences laced with innovation and creativity. Wellness will evolve in a big way and people will be more obsessed with it.
Global wellness tourism grew at a much faster pace, more than twice speedier than normal tourism. It has been one of the profiteering niches and the pandemic is nothing but a temporary dip in the sentiment
As countries began to open up, a rush in wellness tourism is anticipated. Domestic tourism is likely to dominate in the initial phase unless the global travel sentiment improves. According to GWI data, expenditure by domestic wellness tourists is $609 per trip which is178% more than the conventional domestic tourists. The global wellness tourism market value in 2017 was $639 billion and is expected to touch $919 billion by 2022.
Things countries need to consider for attracting health and wellness travelers
Ensuring a safe environment with zero infection-risk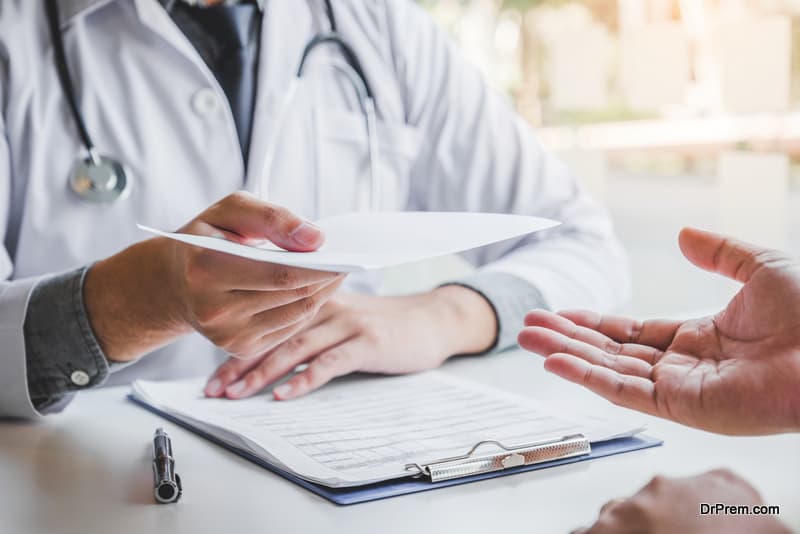 The pandemic has severely affected the travel sentiment. Therefore, countries need to take special preventive measures to ensure zero infection risk for travelers. Countries like Turkey, Cyprus, Croatia, Germany and others are checking health certificates along with specific restrictions allowing travelers to enjoy their holiday in tension-free mind. Governments are putting special safety advisories for hotels, wellness resorts and other sites of attraction likely to receive higher footfalls.
Keeping the prices low
Months of lockdown dried up the tourism earning. But a drastic increase in price would have a negative impact as well. Destinations need to keep a check on the price escalation keeping in mind the tourists' sentiment who might not be in a great position to pay more. Some countries are trying to maintain near-to-normal prices but travelers need to be prepared to shell out a few extra bucks.
Innovative services in view of the current demands
The best time to put innovative skills to test. While travelers would prefer conventional therapies and programs but newer programs related to rehabilitation, immunity boosting and improvement in respiratory health are to witness higher demands. Destination countries are gearing up with special programs on physical and lung rehabilitation. Climate therapy is one such specialized rehabilitation program carried out in air resorts. Germany is seeing a higher booking in these resorts spread out in 300 towns and villages and in forests and beaches. Demand for preventive and prophylactic therapies/programs is likely to be higher.
Promoting community feeling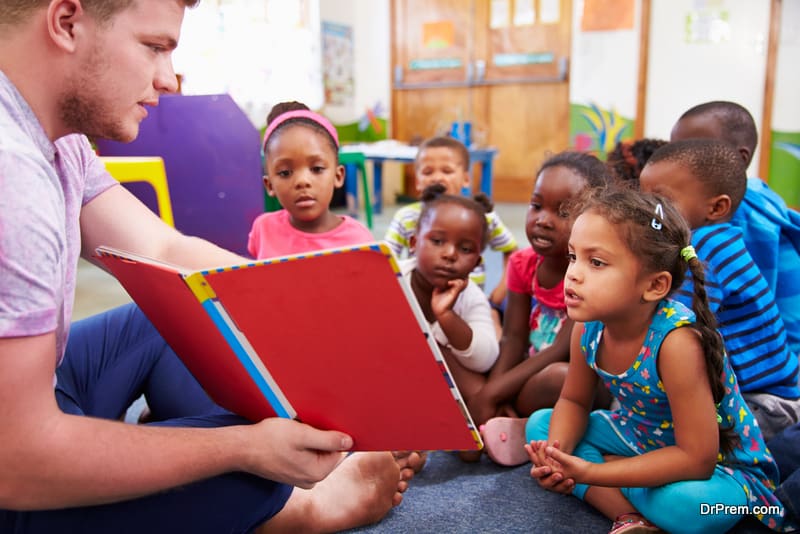 To all, wellness doesn't mean only great food, luxury, relaxation and rejuvenation but also an environment where people can bond with the community and their own selves. The essence of community feeling has been felt tremendously during the pandemic where the contribution of each individual matters. Destinations with great opportunities for community feeling would be in the wish list of many where people can participate more in community upliftment through learning and sharing.  Wellness tourism tomorrow would see more such community health development programs.
Creating a culture of wellness and spreading awareness
Thanks to information technology, no news fails to reach audience at every corner of the world. So, if a country has a bad name for being dirty, ill governed and prone to political rebellions then it will not be able to establish itself as a wellness destination.
The government of a nation should first resolve political issues and creates a peaceful atmosphere ideal for attracting tourists. For drawing the wellness tourists, however, the government has to promote and support a culture of wellness. If a country's culture supports wellness then it will be in news for the right reasons. Positive feedbacks and news will attract more tourists to the wellness destinations of this country.
It is also necessary for the tourism department of the country to launch unique awareness campaigns so that the natives are more cooperative and behave nicely to the foreigners. Spreading awareness about wellness treatments and habits will not only help in enhancing the national health but also attract interested tourists from all over the world.
Stop confusing the consumers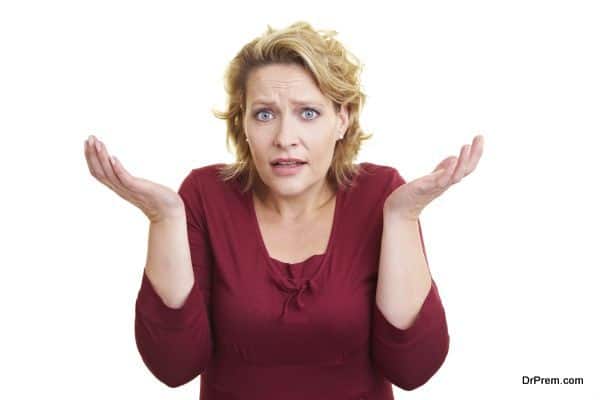 The wellness tourism facilitators have clear and precise idea about what is wellness and how tourists can achieve it through traveling to a particular place. However, the normal tourists feel confused when they come across the term 'wellness tourism'. The tourists need to know exactly what they will be getting and what they can expect from wellness tourism. That's why a country should not use vague terms or tourism jargon while promoting their country as a wellness destination.
Keeping the promotional campaigns simple will help in attracting more travelers. The travelers have little time in their hand and a majority of it gets spent in the journey. They feel exhausted when they land in the wellness destination finally.
The 3-4 days they have in hand should be mesmerizing, relaxing and refreshing. Consumers are result oriented and want outstanding results. In the case of tourism consumers expect outstanding experiences. The government should focus on delivering such experience to them.
Creating more jobs and focusing on internal infrastructure
IF a country becomes popular as a wellness destination then it will surely earn huge revenues from this industry. This means that there will be new job opportunities. The government should create new educational courses for training wellness facilitators, trainers and therapy providers who will cater to the foreigners and native wellness tourists.
Standardizing the therapies and treatments is another great idea. No country can become popular as a wellness tourism destination if its infrastructure is full of flaws. Developing the roads and traffic system will enhance one aspect of the infrastructure. Constructive changes and implementation of new traffic laws can help in the evolution of a country as a wellness destination.
A nation must consider several factors if it wishes to develop the country as a popular wellness tourism destination. Better infrastructure, strategic promotional campaigns and a culture of wellness can definitely help a country establish itself in the wellness tourism industry.
Essential tips to attract health and wellness conscious travelers
The market segment related to health and wellness has been growing steadily for some time now, and is only set to grow further in the coming years. This has created the need for companies in the field to chalk out new plans to attract health and wellness conscious travelers. If you are one such player who is on the lookout for such tips, take a look at the strategies mentioned here.
Understand your customers/travelers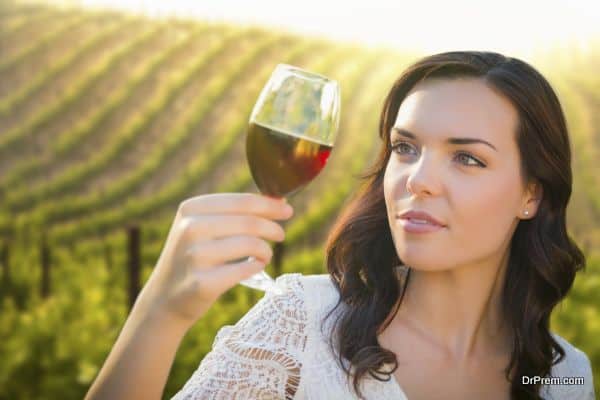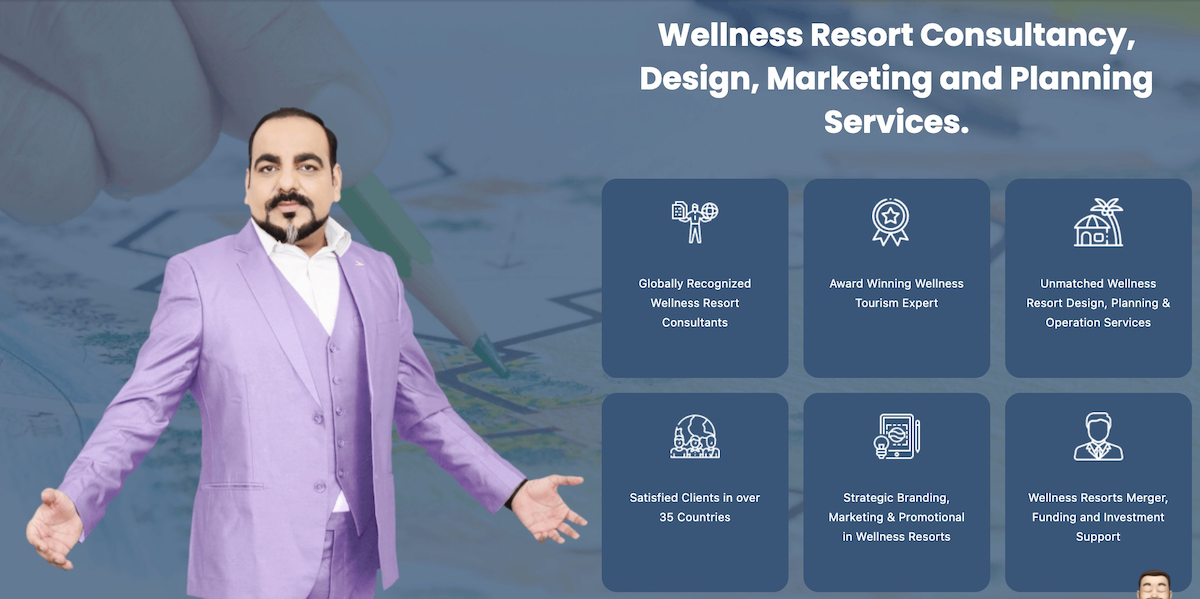 Understanding your customers and their inherent needs is one the main strategies you need to adopt in order to attract more clients. Customers are always willing to spend more for an experience that is memorable and unique. Try to make each offering unique to the client's needs and take the pain to send them home with great memories.
You don't need to go to great miles to offer an authentic experience as well. Simple activities like private dinners, farm tours, winery tours and tastings and cooking classes, etc. will offer a unique experience for visiting wellness customers.
Flaunt your brand's recognitions
It doesn't hurt to flaunt your brand, albeit in a meaningful manner. If your brand has recently received any awards or recognitions, let your customers know about the same. Mention the recognitions on your social networking accounts. Tell your story to everyone via these networks, ensuring you post plenty of pictures and give a detailed description for why you were recognized in the first place.
Offer a less hectic shopping experience
Customers on the lookout for health and wellness services often find it very hard to go through multiple checklists offered by each company. You will most definitely attract more customers by offering a less hectic shopping experience upon arrival. Simple tasks like new parent parking facilities, shopping carts with infant seats and complimentary prizes for shoppers etc. can help bring in more customers to your business.
Be more transparent in your dealings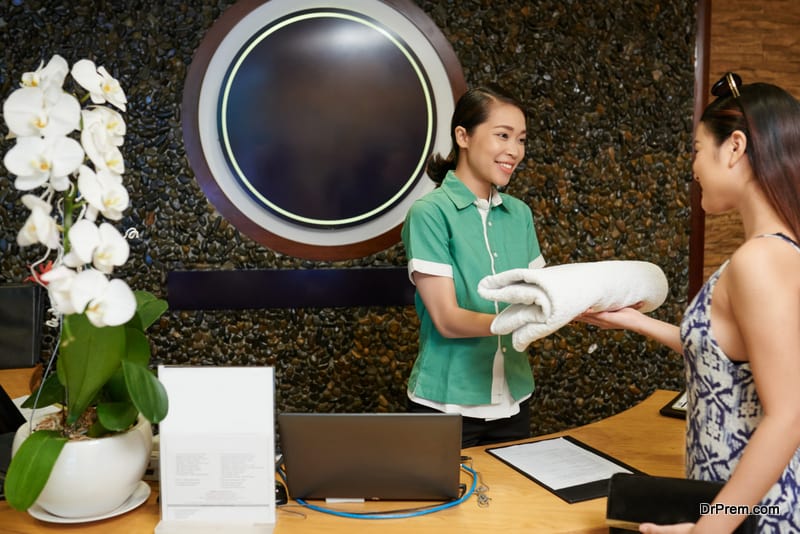 Many wellness plans claim to be transparent. However, they don't turn out to be that transparent in the end. Consumers are increasingly looking forward to opt for cost cutting strategies when choosing healthcare services.
Instead of being the price takers, consumers have become price seekers who are constantly on the lookout for high deductible health plans. As value seekers, they will demand to know more about the quality of care they receive as well as the costs involved with the same. Hence, designing your business framework around a transparent model that is easy to understand as well as easily accessible will definitely attract more wellness customers.
Recognize health conscious shoppers
Those who move on to healthier lifestyles will definitely be pleased if you recognize them for their efforts. Rewarding them publicly will not only please these customers to shop for your services more, but they will also act as brand ambassadors for your services by recommending the same to their friends and family members. In the long run, this will help bring in more customers to your business.
Use innovative tools to offer niche solutions for challenges
One of the main concerns faced by wellness customers pertains to understanding their own health needs, conditions and constraints. One way to gain leverage in this area is to make use of innovative tools that will help empower existing and new customers. With these tools, customers can understand their doctor's orders better in addition to gaining an insight into their current stats and health goals. The use of such tools will help increase your business's brand value in the industry.
With the competition in the health and wellness industry heating up, it has become a necessity for companies to roll out new strategies aimed at attracting more customers. These strategies will help increase the company's recognition and brand value in the market, thereby attracting customers on a large scale.
Essential measures for spas, resorts and hotels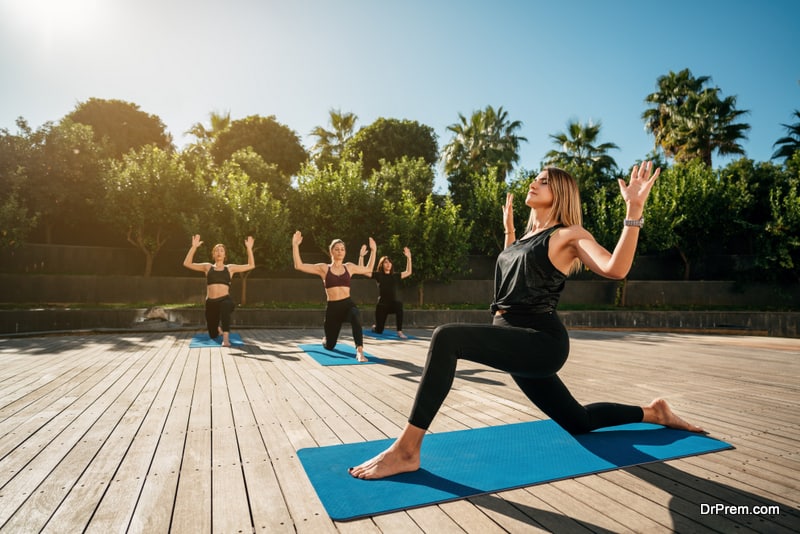 The motto is to boost the travelers' confidence. Wellness tourism can pick up pace if only the travelers feel confident about health safety in destinations they are planning to visit. Hotels, resorts and spas form the mainstay of wellness tourism. They have lots to do and more to gain. The sector is more focused on holistic wellness based on daily wellness activities including nutrition, exercises, rest and rejuvenation. Reputed brands are considering redesigning themselves as wellness centric.
Highest level of hygiene
With the virus very much among us, the first attention of wellness travelers will be on hygienic standards of resorts and hotels. Contactless services, sanitization facilities, enough space for social distancing and other associated features are to be highly prioritized. Wellness tourism destinations are releasing SOPs for all accommodation facilities to ensure absolute safety to travelers.
Bringing in more curated programs on traditional practices
If holistic wellness is the target, traditional practices like Indian Ayurveda, Traditional Chinese Medicine, Tibetan medicine, Korean medicine, therapeutic mineral springs and Japanese wellness will always be the first choice of wellness travelers. Personalized programs would be the key factor.
Spas, gyms, meditation and yoga spaces to be more private instead of group activities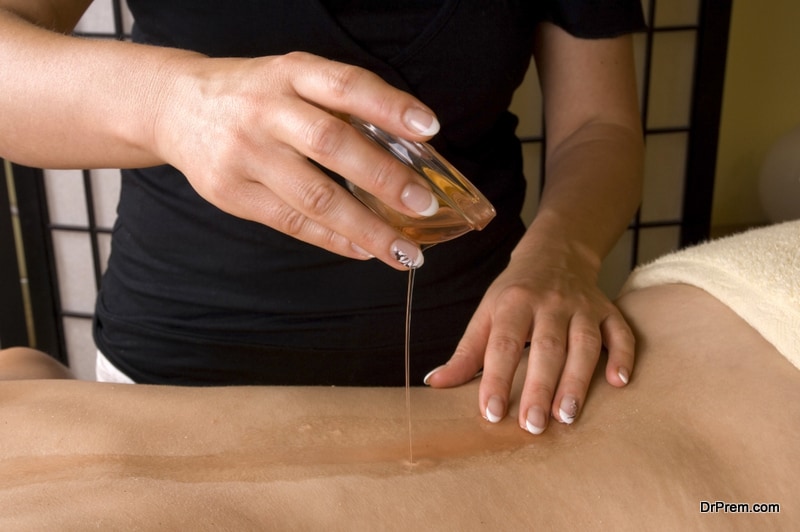 Travelers will not prefer to step out for spas, massages and other programs. On the other hand, a spa-therapist or masseur will visit the in-room spa to provide the required service. Wellness coaches would offer guided meditation, yoga and breathing sessions in private.
More immersive experiences
Primary wellness travelers are growing in wellness tourism. These travelers look for complete wellness immersive experiences during holidays taking health focused programs. They are not inclined to site seeing and other normal tourism activities. Immersive experiences unique in all respects are big attractions.
Wellness potpourri
Mixed wellness experiences are also seeing high demand. It is not new in wellness tourism but the packaging is bit different. A wellness-conscious family often prefers such mixed experiences of wellness, adventure, heritage and culture especially to satisfy the various needs of each member of the group. Friends longing to enjoy a different kind of vacation also opt for this mixed wellness experience.
Mindful Menu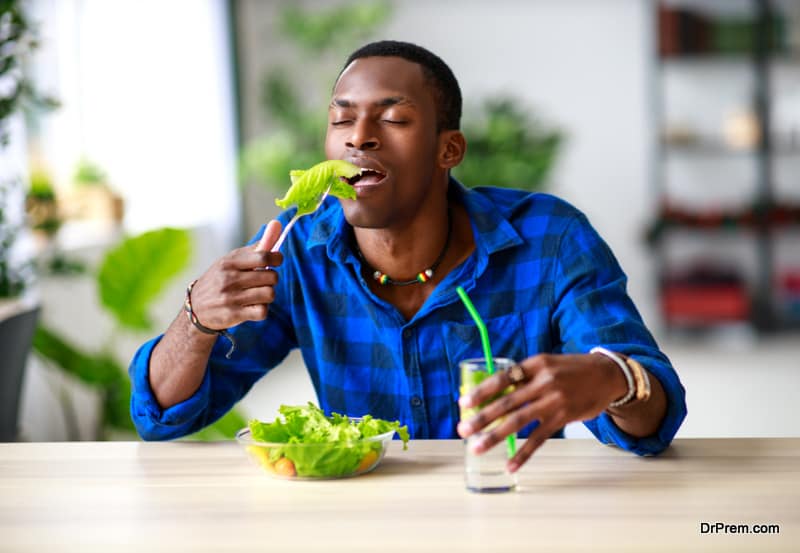 Food is an important contributor to overall wellness. Wellness tourism accommodations need to pool in their efforts right from procuring local organic foods to cooking healthy meals. Nutrition for wellness has been going through a radical shift as travelers are emphasizing on gut health, immunity boosting and anti-inflammatory foods. In beverages, functional drinks are in the rage. Apart from the leading brands, lesser known resorts are mindful in ingredient selection either from local organic farms or in-house garden. Traditional dishes unique to a destination are also in high demand.