World's best wildlife sanctuaries for nature holidays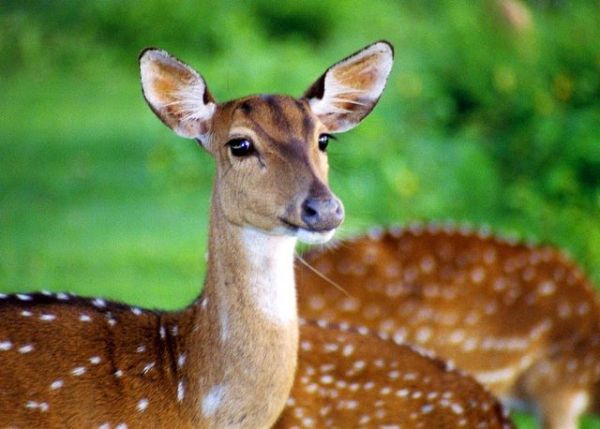 If you wish to have a close encounter with nature and animals, some of the most exotic animal species can be found in sanctuaries that aim to conserve wildlife. Several such wildlife sanctuaries offer a beautiful display of flora and fauna. Some of these famous wildlife sanctuaries are a treat for wildlife lovers. It is interesting to watch wildlife in its natural habitat. Thus, wildlife sanctuaries can give you an opportunity to witness some endangered species of animals. Check out which of these wildlife sanctuaries are the best for your nature holidays.
Kaziranga National Park, Assam, India
This world-famous wildlife sanctuary is also the UNESCO World Heritage Site. You may see a large number of one-horned rhinos growing up in this sanctuary. This site is also a tiger reserve where a large population of tigers has been given a shelter. The nature is at its best in this sanctuary when you could listen to the songs of birds. You may observe various kinds of other animal species in this park. Some of these animals include jackals, native deer, elephants, leopards and water buffalos. The staff at the Kaziranga National Park also provides information about this sanctuary through its guided tours for its visitors.
Sea Lion Colony, Cabo Colonio, Uruguay
This is the world's largest sea lion colony. If you are on a visit to this sanctuary, you could gain an ultimate experience of watching whales and black dolphins. You could also receive a memorable experience of observing innumerable sea lions on the rocks.
Jelly Fish Lake, Palau
The Jelly Fish Lake is located at the Eil Malk Island, which is based at a distance of 800 km from the Philippines. This lake is a protective site for harmless jellyfish. Therefore, you can easily enjoy diving and snorkeling at this site. Enjoy the nature at its best when you are at the spectacular Jelly Fish Lake.
Ranomafana National Park, Madagascar
This beautiful national park is home to nearly 30 lemur species. This is also a wonderful sanctuary for exotic birds, civets and mongooses. The park hosts a variety of guided tours for tourists coming from all over the world. If you wish to spend a nature holiday at this sanctuary, you might also get a vacation home on rent.
Giraffe Center, Nairobi, Kenya
This sanctuary is home to Rothschild giraffe, which is an endangered species of giraffes. The raised platforms created in this sanctuary offer an opportunity to visitors for feeding or observing giraffes. The Giraffe Center also runs a breeding program to preserve Rothschild giraffes. This site acts as a great education center for all the tourists that come here.
Lamar Valley, Yellowstone National Park, Wyoming, USA
This is a wonderful sanctuary preserving grey wolves. You may get a wild experience with wolves during the spring or autumn season. Thus, your binoculars should be ready for you to receive a view of dominating wolves during this time. You could also check out elk and bears when you take a tour of the Lamar Valley. If you are now interested in a view of grey wolves, get your room booked at the Lamar Valley well in advance.
Mornington Wildlife Sanctuary, Central Kimberley Bioregion, Australia
This sanctuary can give you a thrilling experience when you go to watch wildlife here. Most of the tourists visit the Mornington Wildlife Sanctuary from April to May or from October to November. Your experience at this sanctuary would also include Tropical Savannas, rivers and gorges. You can additionally visit this beautiful sanctuary for watching birds, as well as endangered animal species. Your accommodation can be arranged in a single safari tent that will cost you about $250 per night.
Pench National Park, Madhya Pradesh, India
The naturally beautiful Pench National Park is located at the base of Satpura hills in Madhya Pradesh. This national park is home to a wide variety of animal and bird species. Established n 1975, this protected site received its name from the Pench River, which flows through this park. Visiting this sanctuary can be a wild yet wonderful experience, as you can also observe various kinds of barking deer, wild boar, sambhar, nilgai, chowsingha, magpie robins, striped hyena, drongo, etc.
McNeil River State Game Sanctuary and Refuge, Alaska
This is a great site to see brown bears as they are very well protected in this sanctuary. If you are brave enough to have a close encounter with these brown bears, you could request for a guided viewing access permit.
Lago Preto Conservation Concession and Pacaya-Samiria National Reserve, Peru
For those of you who wish to have an amazing experience of Amazonian wildlife, this national reserve is the best place to witness rare aquatic mammals that eat plants. All such kinds of mammals that you can see here include dolphins, otters, turtles, macaws and peccaries. The nature flows here in the form of Yavari River and Samiria River. You can go on a river expedition sitting in a multi-deck boat.