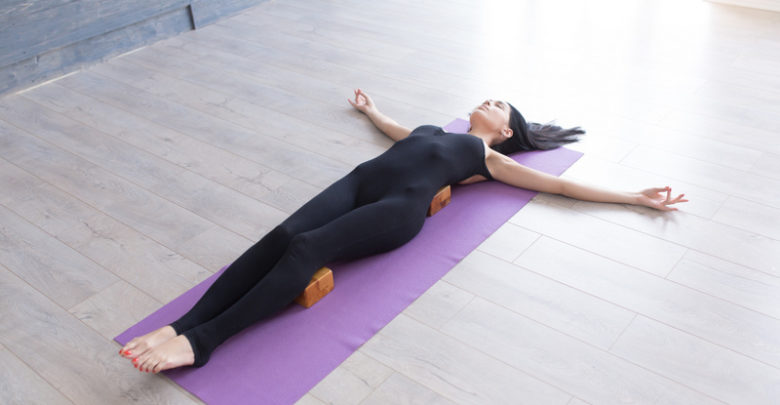 Yoga may look like effortless and easy but in reality; it can try your capacity of stretching and moving in every possible way. To get the best out of your Yoga routine, you have to incorporate some difficult postures. Practicing these difficult postures will improve your health and fitness in many ways. But sometimes it is very tough to perform these Yoga postures without any help. The Yoga block is a Yoga tool that helps you to move and stretch easily while performing the tough Asanas. They are especially helpful in the standing Yoga poses and you can perform some of the Asanas by sitting on them.  If you want to reap the benefit of every type of Yoga posture, then having a Yoga block handy can prove to be useful.
What is a Yoga Block?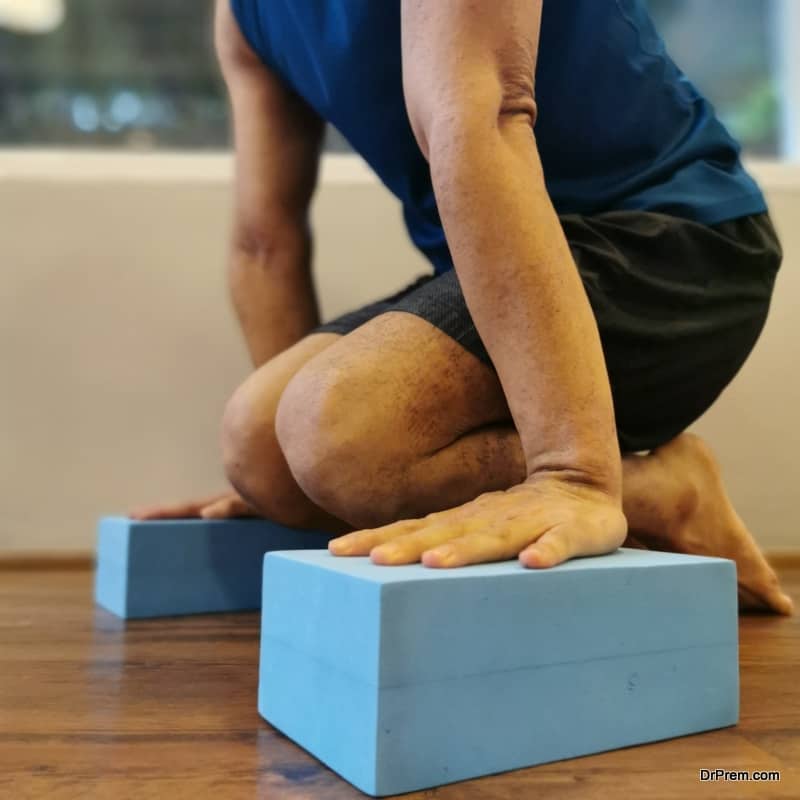 The Yoga block is a tool used for performing Yoga Asanas. They help in aligning your body while you are practicing Yoga. Beginners should use Yoga blocks to get their posture correct. The Yoga blocks look similar to the bricks and they are usually made of cork, hard-foam or wood. They come in different sizes but generally, they are approximately 9X6X4 inches big. You can get your own Yoga block both online or offline. The use of the Yoga blocks depends on the user and the level of Yoga that they are capable of practicing.
What are the uses of Yoga blocks?
You can use the Yoga block for your forward bends. Sit straight and keep the block in front of you. Raise your hand above your head and then bow your body above the hip downwards. Touch the block and then slowly straighten your body.
You can improvise the Triangle pose by using the Yoga block. For this you just have to place the block behind your feet. In the Triangle pose you are supposed to bend the upper half of your body backwards to hold your ankles with your hands. Many times tightness of our hip prevents us from keeping our body aligned properly while practicing this pose. If you bend and touch the block kept behind your feet, you will easily keep your body aligned proportionately.
You can support your neck by placing the block beneath your head while doing meditation or performing postures, which puts pressure on the abdominal muscles.
You can use the block also for the Pigeon pose. Here you can keep your body appropriately aligned by sliding the block beneath your hip and then stretching your upper body forward towards your thighs.
For practicing the Bridge pose you can place the block between your knees to keep them from moving needlessly.
What are the benefits of using the Yoga blocks?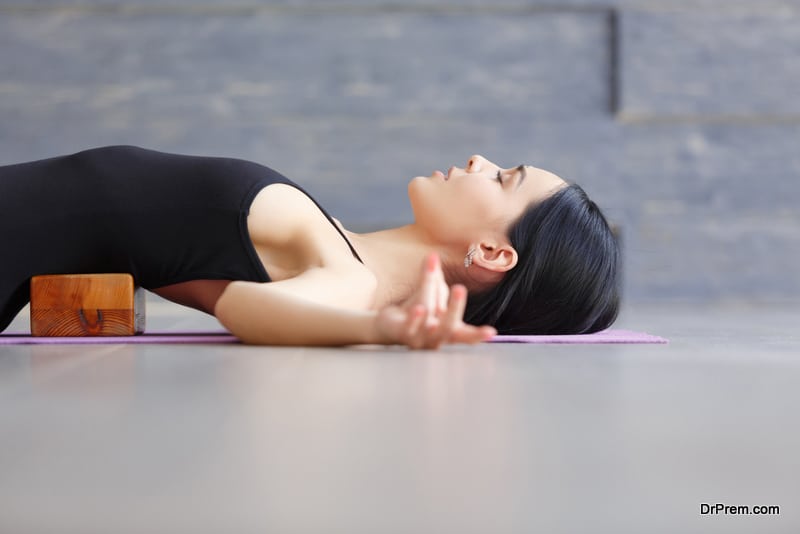 The Yoga blocks help your posture and keep your body aligned while performing Yoga.
They are used for support, especially by the beginners
It keeps your muscles from getting hurt due to excessive stretching.
You can improvise the Yoga poses according to your needs and capability with the help of the Yoga blocks.
Your muscles are not strained.
Helps in both strength and stretch exercises