In many parts of the world, we are entering what experts call, "the new normal." This time is still evolving. Old habits, patterns, and practices may not ever return as we once experienced them.
1. Explore New Solutions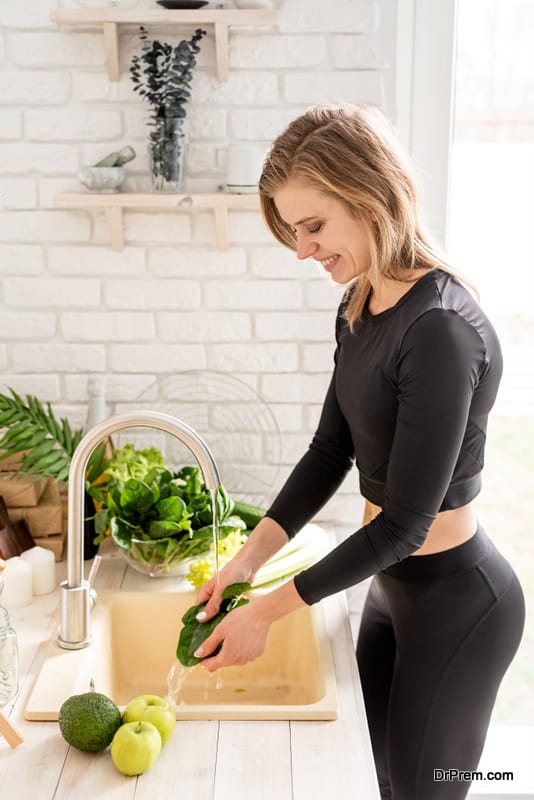 If you've been practicing old habits and approaches, there are many ways to expand into new options. Let's look at a few of the easy healthy habits to start.
2. Healthy Diet
Many people struggled with maintaining a healthy diet during lockdown and quarantine. It was entirely natural to eat, drink, and give into urges for comfort food. However, now, people are feeling the negative impact of weight gain. That's why this is a great time to make changes towards a healthy diet.
If you've been looking for a fast way to jumpstart a new normal, choose healthy foods. Opt for fresh produce over fried foods. Choose water as a beverage of choice. Cut down on sugar.
Many people are turning to Intermittent Fasting (IF) as a way to lose weight and get in shape. IF is a general term for various eating plans that limit eating to a small window of time.
For example, instead of eating from the moment you wake up until you go to sleep, you limit the hours. Some people limit eating to an 8-hour window, such as 1 pm to 8 pm. Others reduce the eating zone to a 4-hour window, from 1 pm to 4 pm.
There is no single right or wrong way to do Intermittent Fasting. You can start with a window that works for you, and then experiment to find a sustainable timeframe.
3. Healthy Exercise
If lockdown and quarantine were times when you reduced exercising, take heart. It's a good time to start adding steps, adding motion, and getting active.
You may want to take a slow-but-steady approach to building exercise back into your life. Consider what you truly enjoy doing. If you start with activities you enjoy, you're more likely to continue doing them.
Additionally, look at the opportunities you have to bring your inner world together with your outer goals. You may want to find a balanced approach with Yoga, Pilates, or Tai Chi. Finding a healthy balance between internally focused physical practices and externally-focused exercises is key to changing your lifestyle.
As you explore healthy exercise, look for ways to expand your experiences. For instance:
Exercises that get you outdoors in nature
Group activities to meet people with shared interests
Build strength
Expand flexibility
Improve balance
Boost cardio-vascular health
By examining your personal goals for healthy exercise, you can make smarter choices. Plus, you don't have to start with one approach and ignore all others. You can start with bike riding, and join a community biking club. You might enjoy hiking, and meet like-minded people who explore local parks.
When you approach healthy exercise with an open mind, you'll see more opportunities to boost your health.
4. Healthy Health Care
Perhaps you've approached healthcare in a very traditional way. You may have relied on your employer to provide a medical plan. With recent changes in organizational policies or your job situation, you could be looking for healthcare coverage. If so, you're grappling with terms such as fixed indemnity definition, out-of-pocket expenses, and medically necessary services.
A lot of professionals are opting for fixed indemnity plans which offer preset or fixed amounts toward medically necessary services. These plans are useful in covering out-of-pocket costs not covered by your regular insurance plan.
Learning and studying will help you select the best plan for your specific lifestyle.
5. Healthy Inner Solutions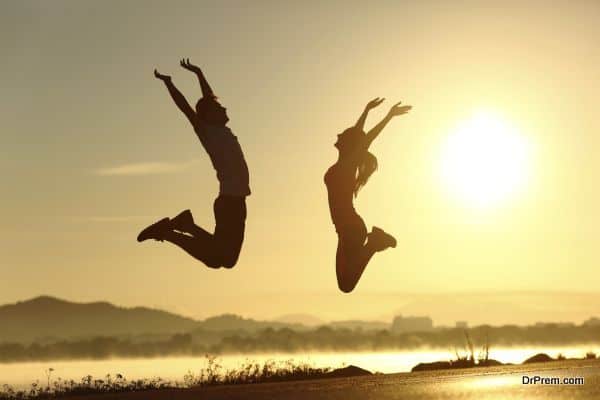 Have you noticed that you are more interested in inner health solutions? Many people found that they have become more tuned to inner awareness. There is a growing interest in actively managing anxiety, and developing a sense of mindfulness.
If this is true for you, you're likely interested in exploring the inner universe. There is not a single right or wrong way to do this. Some people enjoy getting personal instruction in mindfulness meditation. Others rely on an app to get started. Others prefer to get in-person coaching from a coach, mentor, or therapist.
At this time, we have a choice to start new healthy habits. Learning is an act of courage, and while it can be challenging, it is also rewarding. With learning, we build new habits and open the doors to new possibilities.
We have a powerful opportunity to grow healthier in the new normal.
Article Submitted By Community Writer