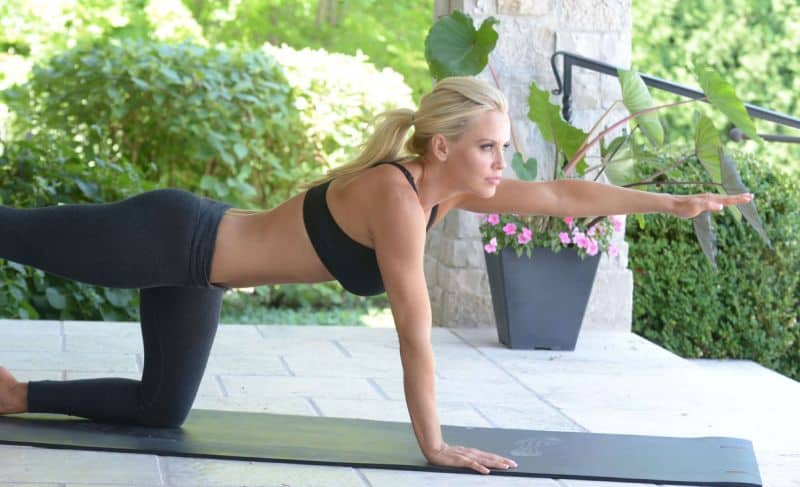 The scope of Yoga has finally bypassed the confines of a seemingly esoteric Eastern practice. The Y word is now commonly and righteously associated with fitness, both on the mental and physical level. And, as paragons of our pop culture, there are a few celebrities who have taken Yoga to a whole new spiritual level. So, without further ado, let us check out how serious some of the well known personalities are in their very own personalized Yoga sessions.
1. Madonna
Since we are talking about the 'esoteric', how can we exclude Madonna? However, this time it's not only about Kabala. The Material Girl has supposedly mastered the practice of Ashtanga (aka astanga) yoga. Touted as the modernistic form of the classical Yoga practices, the vigorous Ashtanga gives more importance to dynamic postures, thus also helping out with our cardio exercises.
2. Gisele Bundchen
Working out and straining yourself physically is all well and good when it comes to maintaining a figure. However, the Brazilian supermodel also believes in the mental side of affairs. And that is why Gisele Bundchen gets up every morning at four to practice Anusara yoga. Combining Hindu spiritualism with some healthy physical habits, this yoga form poses as the 'collective art' of exercising.
3. Gwyneth Paltrow
Well, Gisele Bundchen is not the only early bird that gets its worm. Gwyneth Paltrow also supposedly wakes up at four thirty every morning to practice her personalized form of yoga. In fact, the actress has gone on record to say that it is her sheer determination and six day per week yoga sessions that keeps her mentally and physically confident.
4. Jenny McCarthy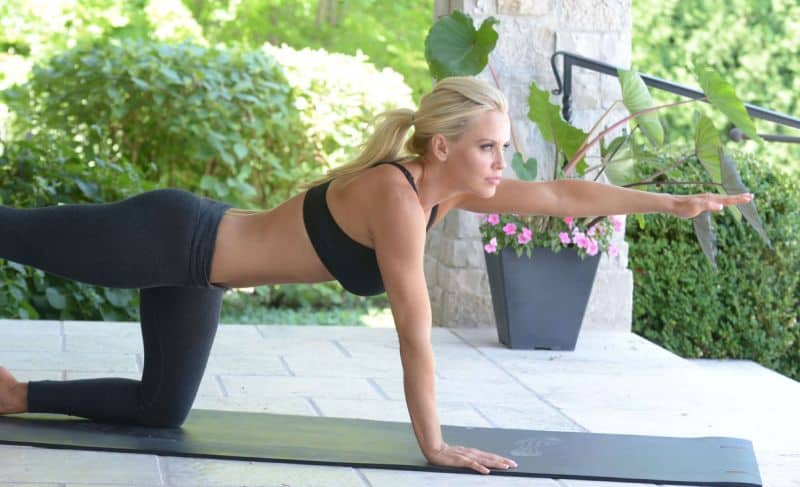 Image Source : gotceleb.com
Yes, she may not be some A-list celebrity, but when it comes to curvy yet refined physique, nobody beats Jenny McCarthy. A serious proponent of yoga for the last three years, the more important news is that the blonde bombshell helped funnyman Jim Carrey to shed over a whopping fifty pounds from just yoga exercises.
5. Robert Downey Jr.
Add power-flow yoga advocate to the list of 'genius, billionaire, playboy, philanthropist'. Yes, our very own Iron Man has been dabbling with motley of exercising forms over the years. This fusion pack features various yoga techniques, massage therapy, healthy herbs and even martial art features. Of course, the whole course is flavored with the unique quirkiness only Robert Downey Jr. could bring to the table.
6. Woody Harrelson
Actor extraordinaire Woody Harrelson is a firm believer in the dictum of yoga improving our love lives. According to the actor, yoga helps us to traverse the constraints of both our mental and physical self, thus enhancing our capacity to appreciate our partner's form. And, beyond just poetic considerations, it also keeps us in good shape.