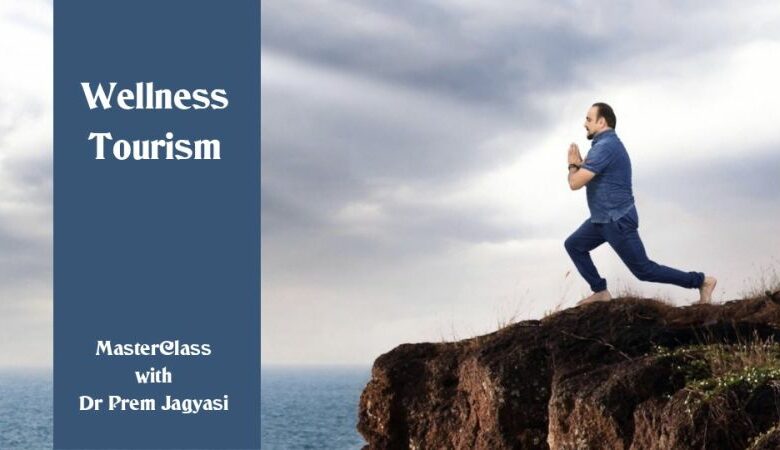 Quick videos on wellness and wellness tourism
Quick video: Introduction to wellness
Global wellness market is valued at $4.3 trillion, and it is surprising how it is taking over the tourism industry. Modern life riddled with unprecedented challenges and stress is taking a heavy toll on our wellbeing such that we need to pay special attention to it. Unhealthy habits, work front challenges, physical and mental disorders are common nowadays. Leisure travel is getting incorporated with wellness-centric activities. Site-seeing, binge eating, and day-round travel schedule are no longer the top priorities of vacationers. People are keen to restore vigour and vitality through various wellness programs offered in different destinations and get back to normal life track energized and rejuvenated.
Introduction to wellness tourism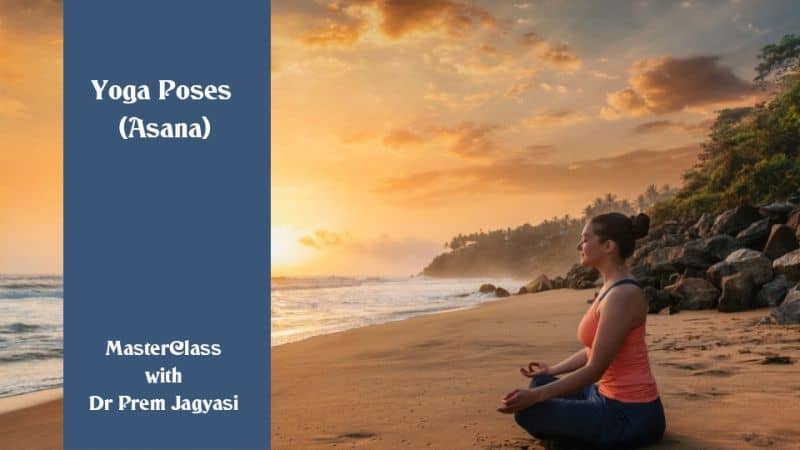 Image Source : training.drprem.com/courses
Do you know the global wellness tourism industry market is estimated to touch $919 bn by 2022? Incredible! Who are those discerning travellers keen to maintain wellness on the go? What are the prime drivers for wellness tourism? The global population is suffering from some kind of mental disorder. Non-communicable diseases are rising causing maximum deaths. People are giving more importance to the wellness factor that helps in mind-body synchronization for a healthy and fulfilling life. How wellness tourism is serving the needs? Preferences of wellness travellers are also evolving. Gone are the days where people crowded in tourism destinations. Today, they look for unique and authentic experiences in exotic destinations. What are their choices? Destinations with special assets are entering the travellers' radar. Not only the well-known destination but also the lesser-known ones that are also making a mark in wellness tourism.Patients are clubbing recuperative services in wellness tourism to recover fast. How this is happening? An interesting watch!
Assessing wellness therapy provider
As wellness tourism is growing, wellness therapies are finding more takers. But is it driven by craze or a specific purpose? How to assess the therapies? As a wellness tourism facilitator, provider, or consumer, it is essential for proper assessment to meet the consumers' requirements ensuring their safety and efficacy from different viewpoints. From the consumer's perspective, one should not blindly go after the craze but make an informed decision. Is the information provided reliable enough to make an assessment? Do social media posts speak of everything? Marketing hype could be misleading at times. A careful introspection is needed in assessing wellness therapies. How to go ahead in the assessment? What are the areas that need to be cross-checked? Providers do make tall claims about the efficacy of therapies, but are there enough case studies to back it up? You need to have clear answers. 
Introduction to wellness therapies
Welcome to an interesting domain of wellness therapies that largely remains unexplored. Homeopathy, acupuncture, acupressure, Ayurveda – sound familiar, right? But there are more than a thousand age-old time-honoured wellness therapies existent in the world. Surprising isn't it? Even more surprising is that these therapies are slowly making a comeback, and some evidence-based practices are gaining acceptance in modern medicine. Wellness therapies have become an integral part in wellness tourism where people aim to enhance their health, fitness, appearance and vitality in specific destinations without any intervention of modern medicine. It is almost like healing or developing from within. These therapies are finding applications in the form of Alternative Medicine, Complementary and Alternative Medicine (CAM), Integrative medicine, etc. If you are into the wellness business, grow a deep understanding of these therapies to include in your offerings. 
Introduction to wellness tourism
Understanding wellness and wellness tourism
Image Source : training.drprem.com/courses
Unless you have a clear perception of wellness, you will not be able to appreciate wellness tourism. Understanding specific concepts and dimensions of wellness change the outlook of life. You learn to acknowledge the value of wellness. How health tourism, spa tourism and alternative wellness tourism have evolved from wellness? Is wellness only about good health and mental happiness or something more?  Knowingly or unknowingly, human nature strives to achieve the optimum level of wellness influenced by several socio-economic factors, and wellness-focused travel allows revisiting your wellbeing needs. Health tourism has an amazing history when people travelled from one place to another to get cured of specific ailments. Wellness tourism emerged as a subset of health tourism and has gained tremendous popularity. It not only helps in fulfilling health needs but also satisfies other dimensions of wellness. More you focus on your wellness more fulfilling is your life.
History of wellness tourism
The journey of wellness tourism from health tourism is quite intriguing. Why people find it so interesting? What is the root of traditional healing practices? How is it relevant even today when we are witnessing tech boom on every front? These traditional healing practices are the pillars of today's wellness tourism. Even more surprising is most of these traditional medicines that originated in Asia thousands of years ago are finding a place in modern treatments. Understanding the history of ancient healing practices has a direct benefit. It makes you proactive and guides you towards specific actions to preserve your wellness. These age-old practices are somewhat helping in bridging the health-wellness gap that modern medicine could not. You get to know the philosophy and approach of addressing a specific issue related to the body and mind. Although different healing practices present different interpretations the basic more or less is the same. Some of these healing practices are well supported by evidence-based studies and have been accepted globally. Wellness tourism could not have manifested in this manner had these traditional practices not existed. Enjoy the interesting history of Ayurveda, Chinese medicine and therapies, Origin and history of acupuncture, Traditional Thai medicine and therapies, Homeopathy, Naturopathy and Steam Bath.
Benefits offered in wellness tourism
Benefits of wellness tourism are multifarious having linkages with the wellness dimensions discussed previously. When travellers take conscious wellness trips, they not only extract personal benefits but also do good to the surroundings. Special care on physical health and mental wellness meets the basic wellness needs of travellers. They feel more empowered and responsible for their physical and psychological condition by choosing healthy practices that are life-transforming. Environmental benefits are realized as travellers prefer great natural settings to relax and rejuvenate will full awareness in environmental conservation. They take part is various social and cultural programs through voluntourism that help in preserving regional culture, tradition and heritage. Growing demand for personal and private services is facilitating the creation of curated wellness packages based on the special needs of an individual. According to Beth McGroarty, the research director at GWI, Primary wellness travellers at the domestic level spend about 178% more than the average travellers.Wellness tourism providing 12 million employment globally is set to be a pervasive industry. It is interesting to study how and where investments are pouring in to make wellness tourism more attractive to high-spending global customers. 
Limitations of wellness tourism
Even though wellness tourism promises tremendous benefits, it has its share of limitations.Do people understand wellness tourism? Despite the stupendous growth of wellness tourism, a great section of travellers is yet to come across this concept. Is wellness tourism regulated? If not, what are the possible threats? Unscrupulous providers can do anything to sell. A steep rise in availing wellness therapies and alternative treatments that are neither verified nor regulated is driving wellness tourism. Efficacy claims of some CAM (Complementary and Alternative Medicine) treatments are not scientifically verified but are practiced. There is no organized structure in alternative medicine and wellness tourism. Alternative medicine therapists or programs do not follow any fixed structure or plan as these are often tailor-made according to the customers' needs. The global scientific community does not accept the claims of alternative medicine therapists barring a few. Very little research and evidence on alternative therapies are available which is not enough to confirm the efficacy raising questions on safety and legal issue. How destinations are addressing the limitations of wellness tourism? Good that some countries have created authorized bodies to cover various aspects of wellness tourism posing safety risks to travellers.
Complementary and integrative medical tourism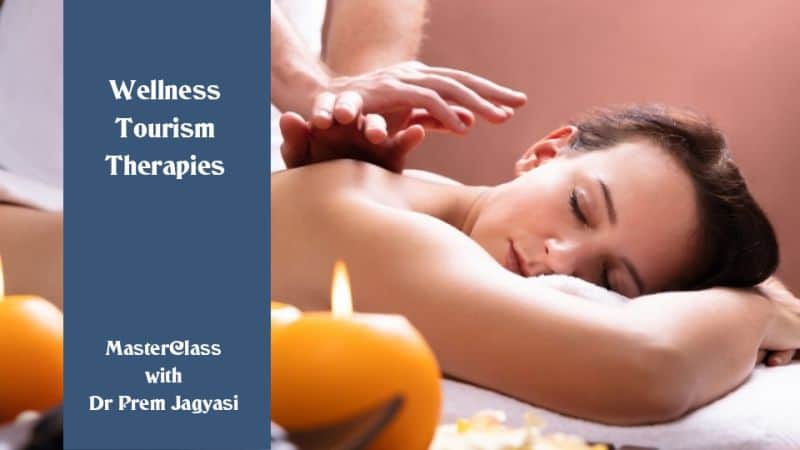 Image Source : training.drprem.com/courses
Though a sub-category of medical tourism, complementary medical tourism fits very well in wellness tourism. Complementary medicine comprises of alternative wellness treatments integrated with conventional medicine and treatments where a person/patient is likely to take up various alternative therapies like massage therapy, yoga, meditation, etc. along with conventional medicine. Natural healing practices for prevention and cure are trending in wellness tourism. Integrating complementary medicine with conventional treatments have resulted in better outcomes. This could be a part of the treatment plan or as a post-treatment recuperative service. The prime benefit of complementary medical tourism is that it can fulfill multiple health and wellness objectives with a holistic approach. What are the benefits of complementary medical tourism? How to choose the right complementary therapy? What constitutes integrative medical tourism? Despite several benefits in integrative medicine, there are certain challenges one must be aware of. Interestingly, destinations offering CAM therapies are gaining popularity in wellness tourism. 
A complete guide to marketing and promoting wellness resorts, wellness retreats and wellness hotels 
An extensive guide that takes you through the nitty-gritty of wellness resort marketing strategies in line with the dynamism of wellness tourism. Emerging wellness trends are continuously shifting the customers' likes and preferences. Therefore, marketing strategies need to be revisited often even if you are an established identity.  For new entrants in the wellness resort business, making your resort visible in the competitive market and building a strong brand requires creativity and innovation in every step of marketing. The guide acquaints you with valuable marketing resources that often remain untapped and doesn't cost anything extra. A lucid narration of critical steps associated with wellness resort marketing makes things easy to grasp. Dr Prem's optimized 7Ps of Wellness Resort Marketing Mix model stirs your creative skills so that you do things differently to enhance your attractiveness and value proposition. You will be smart enough to identify the customers' emotions at different points of interaction and convert them into a fruitful connection. 
A complete guide to customer services in wellness resorts, wellness tourism and wellness hospitality
Does your customer or guest feel "very special" when they visit your resort?To create this feeling, you need to walk extra miles to uplift your customer services and make your guests take a repeat visit. Are you ready for that? Customer services in wellness resorts could be extremely challenging as the objectives of wellness resort visitors vary widely from that of hotels. Wellness is a niche segment where guests are very conscious of their investments in time and money where wellbeing is their prime objective. Theywill spend more time in your premises putting your customer service to test at every point of interaction be it at the front desk, treatment rooms, studios, relaxing spaces, living rooms, eateries, and all. They will expect the 'personal touch' and the comfort feel everywhere. How to make the best of it? What additional customer service traits are needed to make your guests fall in love with your resort making them yearn for repeat visits? How to upgrade your staff's skills to deliver impeccable customer service? You may be putting in you best efforts and creativity to improve customer satisfaction, but could you measure their satisfaction level? You need to learn about all such finer details to get an edge on others. 
More about wellness tourism
Wellness tourism- understanding the basics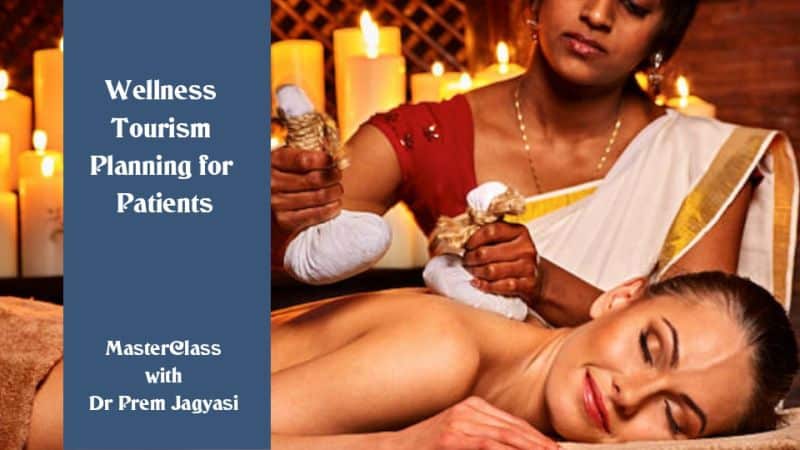 Image Source : training.drprem.com/courses
It is quite intriguing to observe how wellness tourism market is booming to reach $919 bn by 2022.  A complicated lifestyle has brought in so much of unwellness that people are now opting for a different mode of travel mainly to enhance their wellbeing. Clocking the optimum level of wellness for consistent productivity is not always possible back at home but a shift in venue and environment can do wonders. Wellness travellers are discerning travellers -educated and aware of their objectives. Therefore, their requirements vary widely. It could be beauty-enhancement, relaxation, stress-relief or any other activity that feeds their cultural and intellectual quest. They are of different categories and are the highest spenders than the average tourist. Some tourists plan their itinerary with specific wellness objectives to achieve while some participate in wellness activities as a part of their travel. If a wellness traveller plans for a beach side vacation in some exotic destination, he/she would happily take up additional spa treatments for mind-body rejuvenation programs. Some wellness travellers would just be happy to spend a few days amid nature simply relaxing. How destinations and the hospitality sector are reorienting their offerings to meet the unique needs of wellness travellers? You need to understand that. 
Emerging trends making wellness travel more interesting
Wellness tourism is getting shaped as consumers adopt new wellness trends. It is interesting to watch how shifting needs are creating new wellness travel trends making it more attractive. Traveling for wellness is not only for better health or mind-body connection but also to explore other routes that trigger positive emotions and meet other wellness needs up in Maslow's hierarchy pyramid. And the benefits are proven as reported by wellness consumers which are fuelling newer trends. Today, the travellers' lookout is for long-lasting wellness.Naturally, experiences they look for should be life-transforming satisfying various aspects of wellness. The aim is to up the wellness benchmark with newer experiences. In a way, wellness travel trends are equipping travellers with innovative strategies helping them to overcome impediments in life without taking much stress. Curated trend-based wellness retreats are big hits.
Knowing alternative wellness tourism and its world of possibilities
Alternative wellness tourism is traveling to some other exotic locations to avail alternative medicine or therapies unique to that place. Alternative medicine does not fall into the domain of conventional modern medicine but has the potential to treat a diverse range of conditions and build resilience against diseases. The growing awareness of disease prevention has opened up vast opportunities for alternative wellness tourism. The biggest advantage – alternative medicine takes a holistic approach of treatment whereas modern medicine is mainly reactive in action. Millions of US citizens are opting for some sort of alternative therapy along with conventional medicine fuelling its demand. A new offshoot of alternative medicine has emerged known as CAM or Complementary Alternative Medicine. Americans incur billions in out-of-the-pocket expenses for CAM which has led NIH to set up NCCAM (the National Centre for Complementary and Alternative Medicine) to establish the efficacy of alternative medicine. According to GWI, traditional and complementary medicine is valued $360 billion. This quite explains how people are clubbing their vacations with alternative healing in tourism destinations reputed for alternative medicine. 
Dealing with issues related to safety in wellness tourism
Safety in wellness tourism is often not given due importance which leads to undesirable outcomes. It may seem everything is fine in wellness tourism, but it might not be so always. When it comes to dealing with health and wellness, you need to consider additional safety factors before making the choice. How well are you informed will largely decide the outcome of your wellness tourism venture. Alternative therapies though based on natural ingredients and procedures may not be safe or efficacious if done wrongly by uncertified therapists and providers. Mislabelling where a product or service is falsely touted as efficacious is common in many destinations. Authentic experiences assured by your facilitator or provider may not meet your standard requirement. Both the consumer and provider must be aware of the safety issues while recommending or deciding on a destination, treatments and other available activities. 
Psychedelic retreats – a rising trend in wellness tourism (how about adding spiritual tourism?)
Psychedelics retreats in wellness? Sounds weird. Wellness tourism is emerging by shedding off prejudices and misconceptions. Do not be surprised to know that young professionals even Silicon Valley investors are taking interest in psychedelic wellness retreats to declutter their minds and improve productivity and performance.
The aim is to tap the transformative potential of psychedelics with measured doses of magic mushrooms, truffles, Ayahuasca, Psilocybin, Ibogaine, etc.accompanied by other wellness-boosting activities.Who are the best fits for such kinds of retreats and what to expect out of it? How psychedelic rituals evolved in specific countries and are still in vogue? Both the philosophy and journey are interesting and can lead to positive outcomes provided the rituals are done properly. These retreats guide you to self-introspection through various procedures.
People normally take to psychedelics for a momentary escape from the harsh realities of life but psychedelic-assisted therapeutic programs can help in improving mental resilience, endurance, perseverance, creativity and performance. What is the magic behind it? Are the therapies evidence-based? The exploration itself is exciting.  Find out which destinations are known for psychedelic retreats as legal embargo on psychedelics exists in many countries. 
Brand mergers and acquisitions to leapfrog wellness tourism industry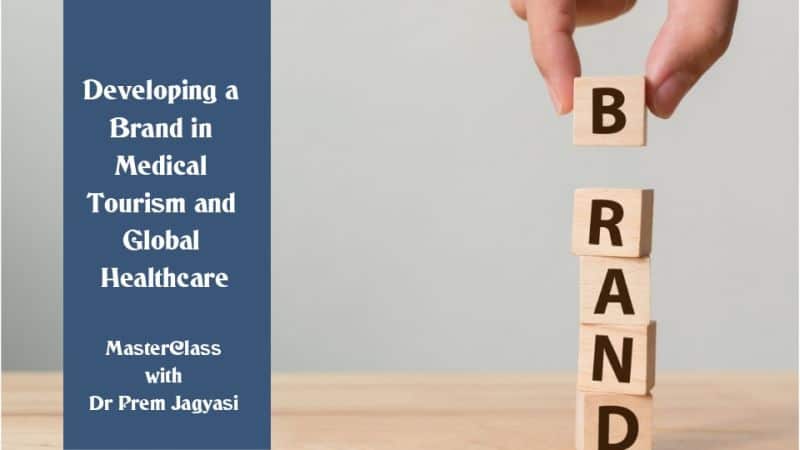 Image Source : training.drprem.com/courses
Mergers and acquisitions of hospitality brands have been on the rise for the last few years. Competition is high, the demand for product diversification is up and so is the quality. Mergers and acquisitions assure sustainability, brand expansion and can add more value to the offerings.  As wellness industry received fresh investments, the hospitality sector is also set to revamping its wellness offerings through strategic M&A policies. The growing number of wellness travellers have driven hospitality giants to go for backend integration of wellness activities and services. Mergers and acquisitions rightly serve the purpose with both parties reaping benefits helping in expanding the market share and improve the bottom line. It is interesting to note how brand mergers and acquisitions are boosting the wellness tourism industry by sharing innovation and expertise. 
How business travel is contributing to wellness tourism growth?
The contribution of business travel to the global tourism market is massive totalling $1.23 trillion in 2017 of the total global tourism market valued over $10 trillion the same year. Though business travel sounds lucrative, there is a downside to it. According to GWI (Global Wellness Institute) reports, frequent and extensive business travel can even raise the risk factors of cardiovascular diseases like cholesterol, obesity and high blood pressure. Business travel disrupts the normal healthy lifestyle and can be stressful. Given the major contribution of secondary wellness travellers to wellness tourism growth, the role of business travellers is quite significant. These travellers more conscious of their health and wellness are taking all efforts to sustain their wellness on the go by making mindful choices of their food, workouts, entertainment along with taking time off for relaxation and unwinding. 
How the workaholic population can get life back through wellness tourism?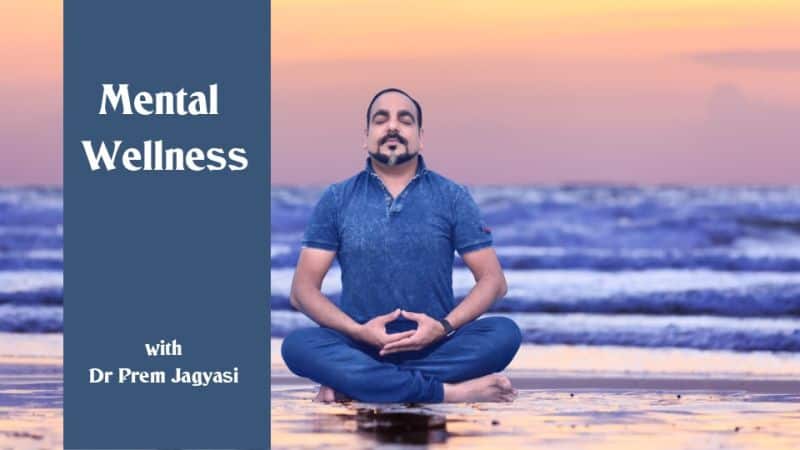 Image Source : training.drprem.com/courses
Getting tagged as 'workaholic' does not augur well for a person's health and wellness. Deep down, he/she may feel immensely satisfied but later may end up paying a heavy price.A GWI study says workaholics plugged to work for 50+ hours per week report worse dietary habits, skip meals and can even slip into depression. How the obsession to work backfires? What are the factors that impact the quality of life? Studies say taking a vacation break every year reduces the risk of death by 20%. It is amazing to learn how wellness vacations could work wonders for workaholics helping them to get back to the right track enabling them savour life and professional achievements equally. What is the magical wonder that wellness tourism can have on workaholics? 
Secondary wellness activities preferred by global travellers driving the wellness tourism market further
According to the GWI report, of total wellness-oriented trips taken in 2015, 89% were linked to secondary wellness activities. What are exactly secondary wellness activities? How these activities incidentally get into the travel itinerary? You will be surprised that many travellers have the habit of making on-spot decision. For them, wellness is not the primary objective. While exploring a natural destination, they can opt for various other activities of their interest conducive to wellness. How to identify secondary wellness activities? Sometimes similar activities get accommodated in different categories of wellness travellers. Ultimately, it is the travellers who are benefitting most.  They have more choices in mixing fun, frolic and wellness. Secondary wellness activities will see more takers from the common leisure travellers leading to more spending.
How increase in disposable income creates wellness tourism opportunities?
People will travel more if they have enough disposable income. After meeting the basic needs, disposable income gives that cushion to fulfil those needs higher up in Maslow's hierarchy. More the spending capacity more are the opportunities for tourism.  But everything is not so cool as we think. With higher earnings come in hectic lifestyle, poor dietary habits, mounting stress and anxieties and related disorders where people yearn for a break to renew health and wellness.  And what could be a better option than to opt for wellness tourism where spending is no longer an issue?Several studies have shown, wellness travellers spend much more than conventional leisure travellers. How destinations are capitalising on this high-income group with awesome products? The diverse needs of travellers are pushing up wellness tourism growth further. 
The footprint of wellness tourism on economic growth and infrastructure development
Wellness tourism is a thriving industry with a projected valuation of $919 billion by 2022. Traveling for wellness is no longer a fad. The shifting consumer mindset and their higher spending capacity have led to the booming of the spa, traditional and complementary medicine, thermal springs and wellness real estate, alternative medicine and traditional healing creating huge employment opportunities. Established tourism destinations have emerged as global wellness tourism hubs through rapid infrastructure development in the aforementioned sectors. Employment generation spiked as the demand for skilled experts and professionals grew.Tourism and hospitality industry is flourishing not only in prominent hubs but also in far-flung destinations with huge natural reserves contributing to their economic growth. 
How to develop wellness tourism business using local and natural resources
Destination assets or natural resources are the mainstay of wellness tourism business. According to GWI, the number of countries promoting their assets which may be natural resources or specific wellness-enhancing skill and expertise have shot up from 65 in 2013 to more than 100 in 2018. Most importantly, destinations are developing authentic region-based products and services to create a brand image of themselves. Notable examples- Kerala, a southern state in India branded itself as the "Land of Ayurveda" and Costa Rica's Wellness Pura Vida campaign. Not all wellness travellers have similar likings. Which natural resources attract wellness travellers most? It could be a just pristine natural location where travellers will be contented by remaining immersed in nature. Natural wellness assets are abundant in the world, and how destinations tap the right local resources for a sustainable wellness tourism business makes the difference.
Wellness tourism is a perfect complement to responsible tourism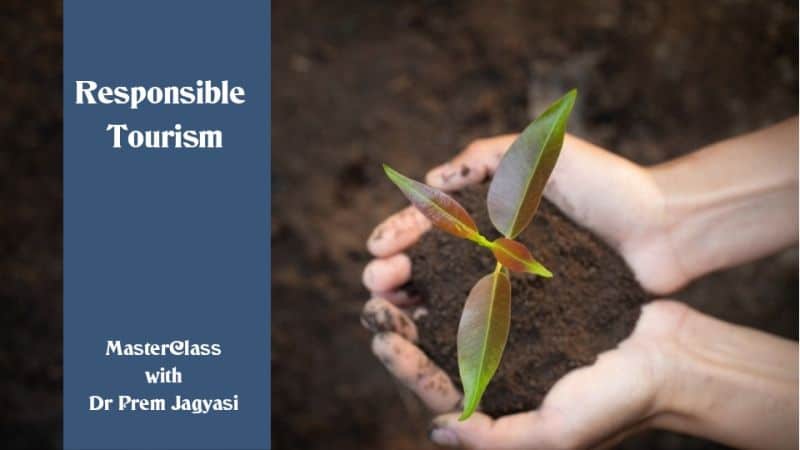 Image Source : training.drprem.com/courses
Wellness awareness drives in responsibility – responsibility to one's self and that of the surroundings. Travelers opting for wellness tourism are discerning – more educated and well-informed. They display increased responsibility by making careful choices that take care of everything. They tend to avoid crowded spots facilitating tourism to thrive in lesser-known attractive sites with all ingredients of wellness. Wellness tourism activities help in conserving natural resources which normally gets disrupted badly due to overtourism and irresponsible tourist crowd. Wellness travellers are big spenders that help in the conservation of natural flora and fauna and uplifting local economy along with reduced carbon emissions.
Regulation and information challenges that trouble wellness tourism
True that wellness tourism is growing but lack of regulation and misleading information are big laggards in this sector. Aggressive promotion about alternative and traditional healing practices are drawing wellness travellers in hordes but to what extent are they worth? Which therapies are efficacious? What are the prerequisites to avail CAM and other alternative therapies?  Facilities offerings CAM, TCM and other alternative healing practices are not regulated in many countries. There are no set guidelines by any recognized authority. Travelers need to gather authentic information (provider websites are not always reliable)to make the right choice and safeguard themselves from frauds and cheats.
Your comprehensive guide towards budgeting for wellness tourism
Erroneous budgeting in wellness tourism can land you in big trouble where managing expenses could be difficult. Apart from conventional travel, food, site-seeing and shopping expenses, there are big and small associated costs in wellness tourism some of which often remain hidden while planning the budget. For this, you need a handy guide to pinpoint every expenditure area that may have missed your attention. Which wellness activities are in your bucket list? You need to understand and sum up everything in your budget. Some activities need additional gears and accessories. The cost of spa and alternative therapies varies with destinations and providers. How to choose the cost-effective ones? A packaged deal saves a lot of trouble but that needs a thorough study of what is included and whether it matches your expectations or not. What would be the strategy in case the treatments or offerings do not give the desired outcome? You need to be prepared for some unanticipated costs as well. 
Environmental and economic benefits that flow with wellness tourism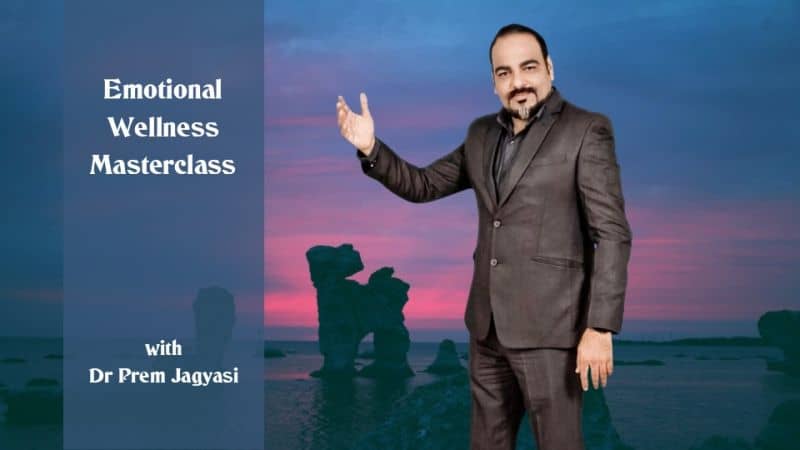 Image Source : training.drprem.com/courses
Wellness tourism is thriving owing to its great environmental and economic benefits more than what we see with normal leisure tourism. The tourism industry has a huge contribution to the global economy but that often comes at the cost of the environment. Wellness tourism generates additional environmental benefits because nature and the environment are its essential ingredients. Without its sustainability, the purpose of wellness tourism gets defeated. Wellness travellers spend 130% more than leisure tourists as they travel to far off places to avail of special therapies and treatments which fetches huge revenue. Plus,the emerging needs of wellness travellers and newer offerings in wellness tourism are churning more economic activities many of which are supported by governments. 
The meteoric rise and astounding popularity of wellness tourism
When an essential life-sustaining component becomes scarce, its demand soars and its popularity. This is what is happening with wellness tourism. As people have to deal with multiple issues day in day out, automatically their wellbeing wanes off and they look for newer avenues to replenish it. Global crises are multiplying, and nobody is at peace. The WHO has been emphasizing the deep linkage between health and wellness how it is related to lifestyle diseases. A barrage of information about wellness has generated massive awareness making people mindful about their wellbeing. People have realized that punching wellness activities into the travel itinerary not only makes the vacation interesting but fetches more benefits.
Getting the best out of wellness tourism in health and psychological benefits
Getting back to healthy habits is the prime objective of wellness tourism. But how to make the best of it? You can look for a momentary escape from persistent stress and anxieties through travel but the effects get eroded after the vacation is over and you are back to the same track. Health and psychological benefits that one can derive from wellness tourism could be long-lasting provided it is programmed with specific objectives in mind. Activities pursued in wellness tourism can even cure complicated physical and mental issues. To support the needs and wants of travellers, state-of-the-art facilities are flourishing in popular wellness destinations like Thailand, India, Malaysia, Philippines and so on. Wellness resorts and hotels all over the world are aligning their offerings with interesting programs more often in personalized packages to serve individual needs. 
Socio-cultural and tourism benefits that a destination drives from wellness tourism
Image Source : training.drprem.com/courses
Wellness tourism fosters socio-cultural development in destinations along with other acknowledged benefits of leisure tourism. Wellness encompasses social and cultural aspects too. Travellers seeking authentic local experiences are drawn towards special socio-cultural traits unique to a destination. They interact with the local culture and get into voluntourism for the upliftment of the place. These help in reviving and sustaining age old traditions that add great value even in today's hi-tech hi-paced modern life. The give and take of knowledge and ideas that happen between the tourists and locals leave both the parties enlightened and enriched. Small settlements often not in the development radar gains visibility through growing tourist footfalls, and discover the paths to development as they get exposure to education and employment.
Expansion of wellness tourism industry is throwing up big job opportunities
Wellness tourism creates 12 million direct employment opportunities in diverse areas. The vast wellness market can fit many sectors into it easily.In a scenario where wellness consumers are looking for diverse wellness experiences, job opportunities are at a fast-paced growth to fill the emerging domains. Sectors creating the highest employment opportunities are anti-aging and beauty, heathy nutrition and weight management, mind-body programs, preventative and personalized medicine, traditional and alternative medicine, spa treatments, thermal and mineral springs. The need for well-equipped modernized facilities with luxurious amenities is further creating the demand for a specially-skilled and unskilled workforce. 
Role of environment, natural and cultural resources on wellness tourism
Environment is the larger canvas that nurtures natural, cultural and spiritual resources, the essential components of wellness tourism. Destinations enriched in these components are flourishing in wellness tourism. It is the environment that provides the means and ingredients of healing and is the lifeline of wellness tourism. The industry has found out newer ways to utilise natural resources like herbs, minerals, therapeutic mud, healing water, etc. for more effective therapeutic procedures. Spa treatments, mind-body programs and alternative healing when synchronized with the natural environment create more positive outcomes. It is important to preserve the purity and pristineness of the environment to make the best of wellness tourism activities.