Do you know organizations are including wellness getaways in their contracts of CEOs and executives? They are even encouraging paid wellness leaves for their staff. The hospitality market is at an extraordinary moment of transition blurring the boundaries of work, wellness, and vacation with the inclusion of more corporate Wellness Hotels and Resorts. Amajority of executives and CEOs have embraced hybrid work or other forms of work model in the new normal. This may be advantageous for workers in many ways but itis not goingto take away all work-related stress, anxieties, and problems.
Growing corporate wellness initiatives for employee well-beingsignal great opportunities for the wellness hospitality.  To stay on top of their game, business executives and CEOs will look for more corporate wellness focused resorts and hotels for business travel or short vacations, and the organizations will be happy to oblige.
To cater to this growing market, we present you a step-wise guide to develop a Corporate Wellness Resort or Hotel.
Guide to develop corporate wellness hotels and Wellness Resorts
Wellness issues of executives and business travelers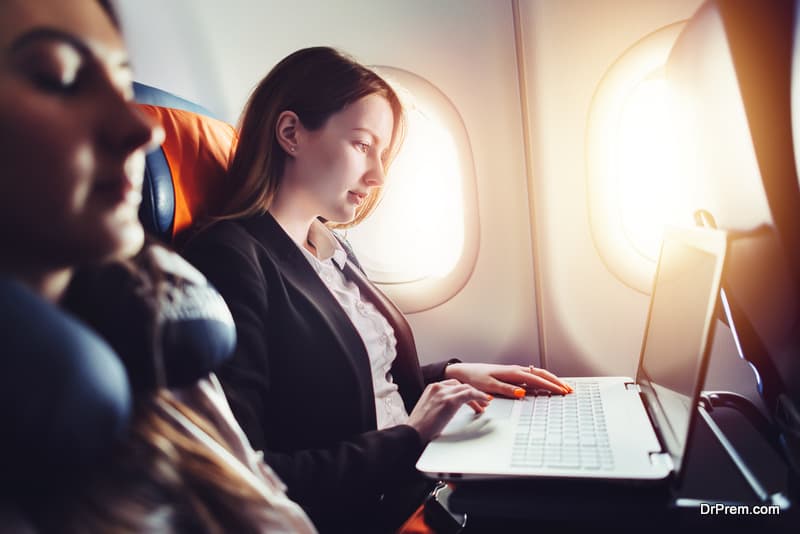 Business travel is bad for health as bad as workplace stress. Flight delays, jet lags, misplaced luggage, and other forms of travel disruption could be highly exhaustive added with unhealthy eating and drinking, lack of exercise and good sleep. According to Harvard Business Review, frequent business travel is strongly correlated with a wide range of health risks both physical and behavioral.
Professionals and executives spending more than 14 nights away from home every month for business travel are more likely to self-report poor health, clinical symptoms of depression, anxiety, enhanced smoking and alcoholism and less sleep. This is not only worrying from the individual's health perspective but also that of the organizations they work for. Employers are working to support employee's health and wellness on the road through several modifications in the business travel policy.
Did you know that in the US, company travel policy and well-being program matter a lot in decision-making of 59% of the job applicants? According to a recent research from GBTA, company business travel policies with added fun benefits go a long way in attracting top-tier talents. Most importantly, business travel has been a great driver of global wellness tourism.
Raising the bar of Corporate Wellness
Even employees not hitting the road for business purpose are likely to work on their well-being through employer-guided offsite corporate wellness programs or vacations in some established corporate wellness hotels and resorts. Corporate headquarters buzzing with top while collar professionals are mainly in urbanized locations conducive to NDD (Nature Deficit Disorders). Won't these professionals grab the opportunity of nature outing by putting up in a decent wellness resort or wellness hotel?
Short duration corporate outings, gatherings, and meetings accompanied by suitable wellness orientation programs in hotels and resorts are growing corporate wellness trends. For the last few years, wellness resorts and hotels are seeing a steady growth in corporate wellness retreat bookings. Corporate wellness themed hotels and resorts can set a high benchmark with great curated offerings.
Know your Customers -What Corporate Executives look for?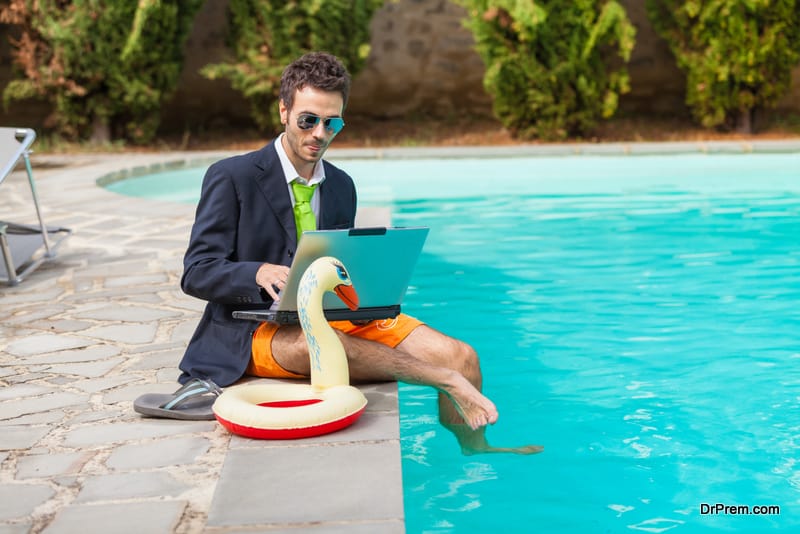 Let us check few things first.  Does your location see enough business activities? What category of corporate professionals make regular visits to your facility? What they look for? The locational advantages of wellness resorts and hotels may vary considerably based on which you should align your offerings.
If you are interested to develop a dedicated Corporate wellness focused hotel or resort or diversify your existing facility, you need to check few basic priorities of corporate executives.
Proximity – Your Corporate Wellness Hotel or resort should not be located too far from their scheduled work venue. It should facilitate minimum in-city travel time.
Personalized experience – Every business executive putting up in your facility will ask for it in everything that you offer. Tech-driven booking, check-ins and check outs are highly demanded by business executives and CEOs.
Free and Fast Wi-Fi– This is a must if you are hosting corporate professionals else you will be crossed out of their list.
Enough power plug-in points – Even if your wellness resort focuses on digital detox, business executives may need to remain plugged even during relaxing hours.
Healthy nutrition – Staying healthy while on the go is the biggest challenge faced by corporate executives.
Great fitness amenities– Not the cramped fitness center in hotels, business professionals look for spacious, clean, and hygienic center with upgraded equipment in right numbers and zero waiting time.
Image enhancement – Anti-aging therapies and beauty treatments are most sought after by executives to maintain their neatly groomed look despite hectic work and travel schedules.
A relaxing setting supporting productivity – Whether it is a hotel or a branded wellness resort, a calm and tranquil setting for work is a must.
An exclusive space to relax and unwind – Corporate professionals enjoy relaxing in an exclusive space whether it is private or open to all after a long day.
Changing working models to drivecorporate wellness focused resorts and hotels
Today, work from anywhere is the norm.People are working amid four walls and also in open spaces. And the population of this workforce is substantial.As a hotel or resort owner, you have lots to create and innovate to attract this emerging customer segment. You will have to look after your hotel/resort design, launch new things and switch the modes of operation.
How good is your property to meet TOBI requirements?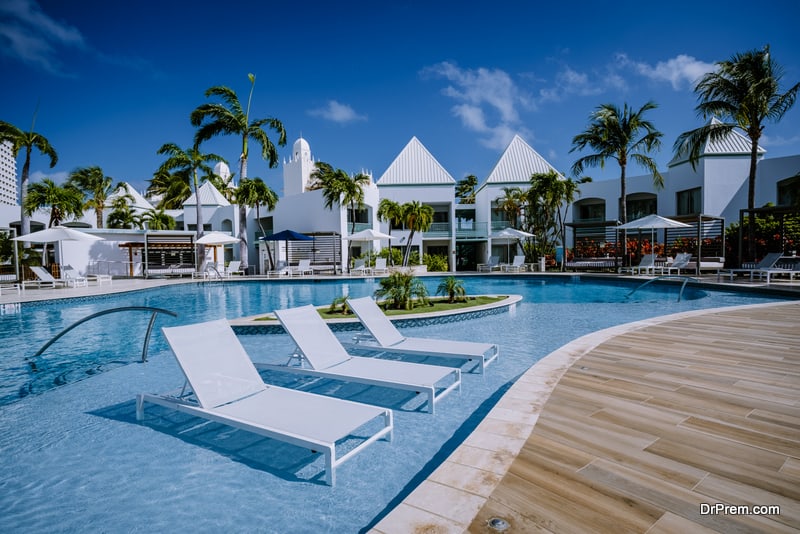 TOBI means Take Outside and Bring In. For your corporate wellness themed resort or hotel, how much of common hotel/resort activities can be taken outside and how much nature can you bring in to the interior of your hotel? TOBI innovations are creating waves in wellness hospitality.
Given the emerging norms, wellness resorts and hotels should be creative to make the best use of outdoors. It could be like arranging under- the-sky meetings beside a cool beach,pool, or a shady garden. A great deviation from the indoor monotony in workplace.
Create corporate wellness-oriented design
Wellness-oriented design means enhancing sensory experience of guests with meticulous planning of space, surroundings, sound, and services. While wellness resorts have an edge over this, hotels can also work on specific aspects for a wellness makeover. You can consider the following corporate design aesthetics:
Design your hotel lobbies like living rooms to create a uniquely soothing sensory feeling. Place soft sofas and comfortable seating arrangements and a plush carpet. Use special lamps and club chairs.
Introduce biophilic elements. A study reveals, hotel brands that use natural elements as the differentiating factor from their competitors stand out in the crowd and set the visual connection fast. This includes indoor greenery and water spaces, nature-inspired furnishing, colors and textures, blurring indoor-outdoor transitions, natural lighting facilitating circadian rhythm.
Create unique gathering spaces utilizing your rooftops, balconies, and gardens with enough access to nature elements.
Do proper landscaping by creating Yin yang gardens, bushes, mazes and patios. If permissible, include walking, cycling, and running tracks.
Even if you are hosting a varied category of guests, create exclusively- designed spaces with due professional consultation. A CEO will have different needs than an executive.
Create comfortable and flexible workspaces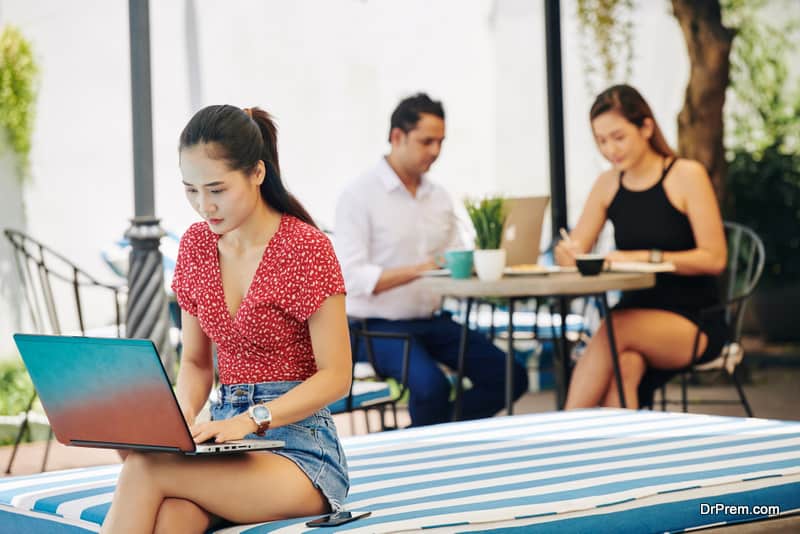 Small and quiet workplaces with suitable tech support is the new norm in offices. You need to replicate this in corporate wellness hotels and resorts.
Make sure these workspaces are flexible, well-lit preferably with natural lighting and must have the capacity to accommodate group meetings and one-to-one sessions.
If you have aspacious lobby or lounge, convert it into well-accommodated co-working spaces. Have some outdoor space in the garden? Use that too for the same.Place comfortable furniture that support collaborative work and proper conversation.
Ensure enough docking stations and charge outlets in those spaces. Small, lightweight, easily movable or foldable furniture are great for this purpose.
Install a food and beverage cabinet nearby loaded with healthy snacks. It could be like grab-and-go snacks, water, coffee, tea or any functional beverage of choice. Your guests will not have to go far from their working space when they are hungry.
Install updated technology
You might have to ask yourself a few questions and revisit them often.
Does your corporate wellness hotel or resort have the required tech upgrades to handle the corporate demands?
Do you keep a guest text concierge service or smartphone messaging platform to check in your guests' service requests and other needs?
Are your guest service solutions accessible in the cloud?
Are your meeting spaces and event rooms equipped with state-of-the-art technology to support business meetings, presentations, conferences and corporate trainings?
These are crucial tech support you need to consider.
Provide convenient wellness solutions to the pain-points of executives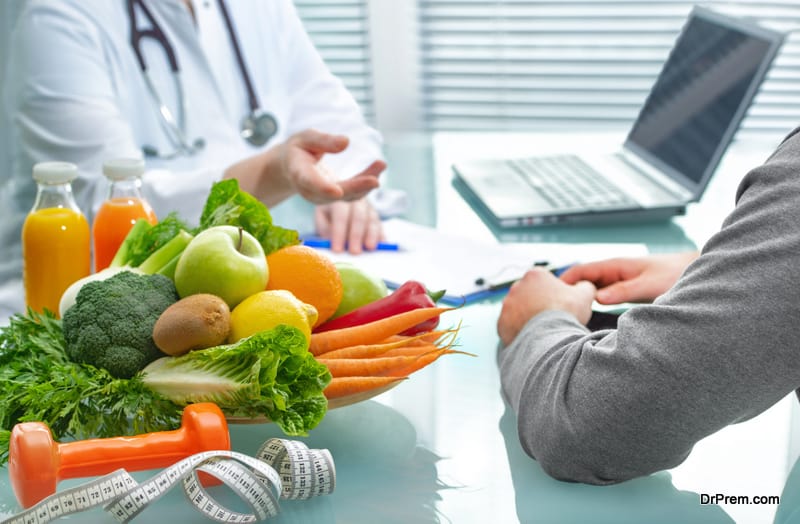 Today, a business executive can be of different types, an attendee, a top-level CEO, a freelance consultant, a sales executive, or even a parent taking a vacation while keeping up professional commitments. Each of them may have unique wellness issues. Do they lack sleep? Do they need special mind-body programs?
Are they struggling with work-life balance? Understand their pain-points and create the best solutions for a superior experience. You can also offer wellness assistants or guides or personalized health consultations. If the executive is visiting your facility with family, you can curate special family wellness programs after due assessment of their needs.
Be creative in offering relaxing opportunities for business travelers
Business travel by nature is loaded with activities and stress. In fact, it increases the executive's physical stress by nearly 12%. What is your guest's most preferred way of relaxation? You need to understand that first and create your offerings accordingly.  You can try out the following restorative arrangements:
·         Offer personalized wellness programs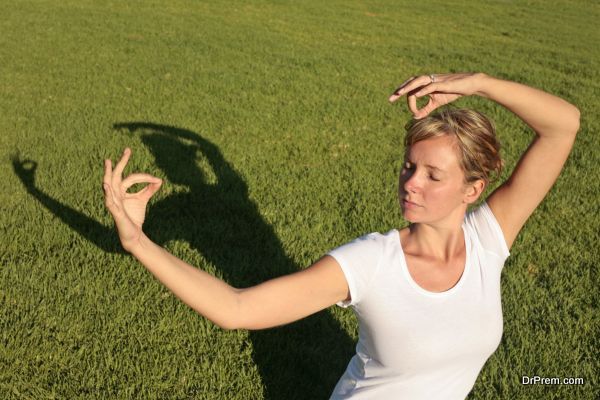 It could be like curated wellness programs like yoga, meditation, Tai Chi, mindfulness, wellness music therapy, etc. to help business executives unwind and destress.
·         Host executive wellness retreats
Executive wellness retreats are big hits nowadays and you will see year-round bookings.  The biggest advantages of these retreats are that corporate executives not only get an exposure to curated wellness programs but also enjoy various indoor and outdoor activities to rejuvenate and relax.
You can offer sessions on workplace stress and anxiety management, work-life balance, motivation boosting, recovery from setback, enhancing productivity and engagement, problem-solving, crisis management, creative activities, improving communication and decision-making skills the list is countless.  You can also offer individual executive retreat, group wellness retreats or specially curated affordable wellness retreats for corporate executives.
·         Create outstanding workcations and staycations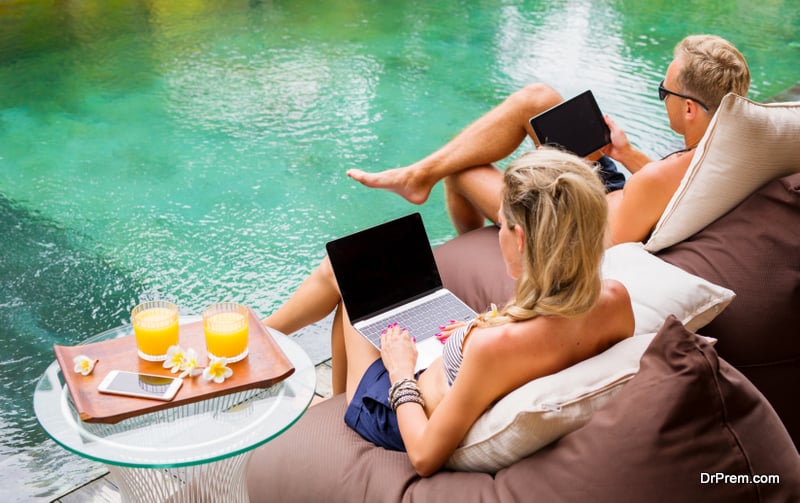 The emergence of workcations and wellness sabbatical models point towards a great work-wellness balancing without compromising either needs. According to Susie Elis, the chair and CEO of the not-for-profit organization GWI, 25% of Fortune 100 best organizations to work for offer sabbaticals.
Such models will see long-stay corporate guests (sometimes with family) in wellness resorts and hotels taking part in healthy activities which they are likely to carry back home. Silence resorts, digital detox, and gender-specific wellness programs are trending the guests' wish list.
·         Set up a plush Hotel Health Hub
83% of business travelers look for the best fitness options while booking a hotel.  A plush Hotel Health Hub is always a big bonus point for corporate wellness hotels and resorts with proper safety and health protocols in place. Seek consultation from a reputed fitness equipment provider to get the right gears, devices, and create programs for your health hub. Check the space arrangement complying with the growing need of maintaining clean air and safe distancing among the users.
·         Bring the right professionals, coaches, trainers, and therapists on board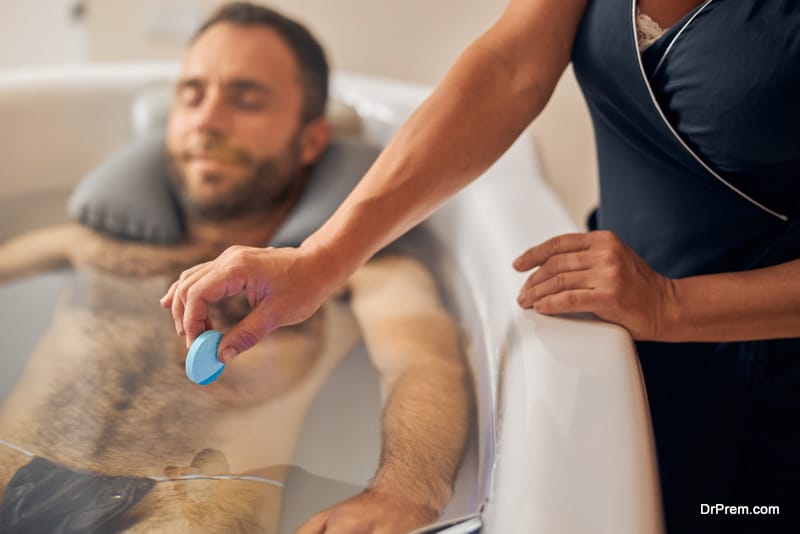 Corporate wellness themed hotels need to take additional care in hiring coaches, trainers and therapists because the needs of executives are widely different from normal guests on a relaxing vacation. A corporate professional may go through a rough patch, things may not go in expected lines always. They might face health issues too! You need specially trained professionals with a proven experience in corporate wellness programs to tackle myriad issues of executives.
·         Create smart corporate wellness hotel rooms
The benefits of hotel wellness programs should get carried into the rooms too.  Allow them stream choicest wellness programs on Smart TVs or programed wellness music and other entertaining activities. They can have their mobile devices synced with their room's Smart TV with sign in options even before they enter their room.
Install IoT and smart assistants for added convenience which will go a long way in winning loyalty. Business executives after a long day can have control in closing room blinds, adjusting the room thermostat, or dimming lights through voice commands or from their mobile devices. Think of creating smart wellness suites with all-inclusive IoT-connected facilities and programs tailor-made to the needs of your guests.
·         Provide dedicated health and wellness spas
Corporate wellness and hotels cannot do away with health and wellness spas. It should be something more than healthy nutrition, planned workouts or working up a sweat. Include facilitate specific programs related to behavioral changes with continuous follow throughs. If an executives lips in wellness habits after taking the program, there could be some polite nags to bring back him/her on track.
Spa saunas, steam rooms, hot baths, massages, wraps, facials, scrubs, and other cutting-edge therapies pose real attraction to stressed out executives, the key lies in providing a holistic approach to wellness.
Curate programs for 'Bleisure' travellers
Not all business travellers will put up in your facility only for business purposes. They might extend their stay for specific wellness programs or indulge in outdoor exploration. Attend to their needs and offer personalized wellness travel itinerary based on their tastes and preferences.
Provide digital or printed guides indicating local tourism sites like beaches, parks, forests, historical places, wineries, craft breweries, national parks, and restaurants. Millennial belisure travelers are adventure loving. If your wellness hotel or wellness resort is IoT connected, you can even offer them a virtual trip to local attractions through advanced VR sets.
You can guide them for experiential wellness through adventurous hiking, trekking, snowboarding, bungee jumping, paragliding, or parasailing activities whichever is feasible in your location.
Build partnerships with local guides, tourism organizations, and other recreational service providers to create attractive packages for your business guests. Ensure good transportation for exploring local destinations in the evenings and on weekends.
Offer enticing Food and Beverage options for your corporate guests
·         The right menu for the right person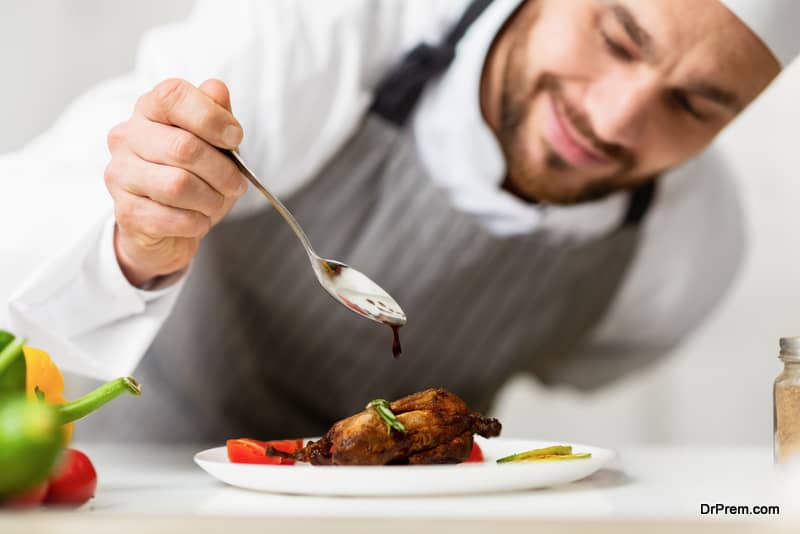 Cook up attractive food and beverage options without shifting away from the wellness objective. Make sure the right food and beverage are served in right portions at the right time of the day. Engage your chef to curate menus according to the health and wellness needs of the executive. If a person has sleep problems, offer beverages that will induce sleep. If the executive is having some lifestyle disease, ensure the food does not exacerbate it. Check your guest's preferences and expert recommendations while creating the menu.
·         Add local flavor
Millennial corporate executives love immersive wellness experiences even when they are on business travel. You can host food shows during conferences or design a pop-up restaurant serving local delicacies. You will not only build a unique brand but also add extra revenue.
Offer highly personalized services for corporate guests
Corporate wellness themed hotels and resorts need to be very accurate in personalizing services and programs. Corporate guests like to feel valued especially those with hectic schedules with almost no time to spare. How you can make them feel valued?
·         Maintain high-touch concierge services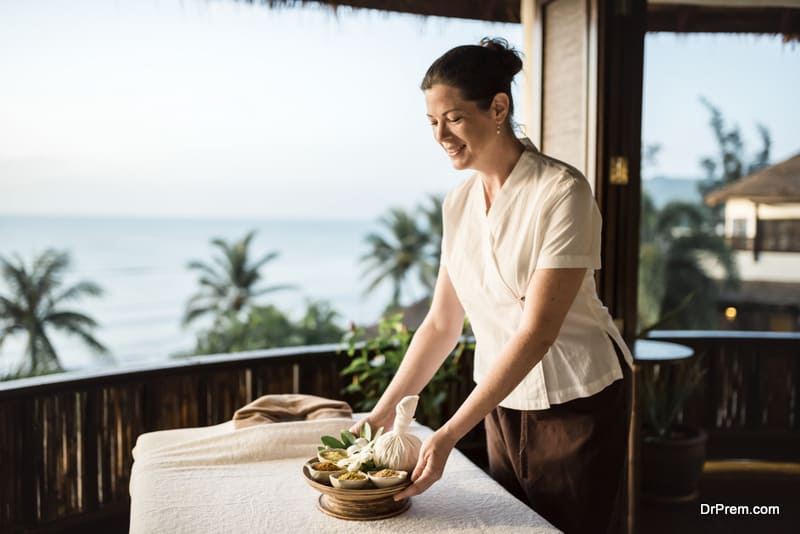 Of course, all your guests are highly valued to you but corporate guests or business travelers may need extra attention during conferences and other events. They are mostly on a tighter schedule than vacationing guests and prompt attendance to their requirements will make them feel valued.
·         Put efforts on contextualized personalization
Use pre-and post-stay data surveys and geofencing with mobile to collect more information about your corporate guests. What are their premium health and wellness needs? What activities they choose while on the road? While communicating through emails, take care of these personalized traits to make your wellness promotions purposeful.
·         Mind the generation gap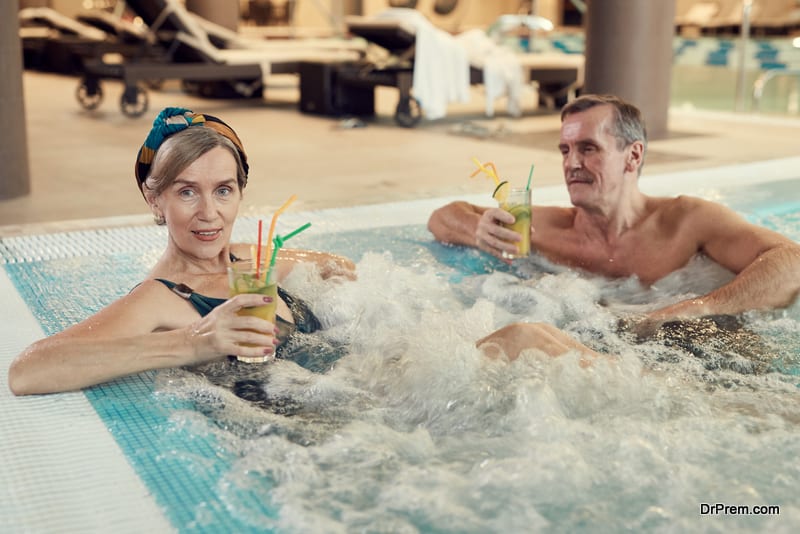 It is true millennials make up the lion's share of business travel. But Gen X and Gen Z are also not falling behind. They have their unique styles and unique needs which you need to segregate while adding specialized wellness services and amenities.
Spread the word of your wellness focused programs and services
Now that you have done all the hard work to create wellness offerings purposed for corporate executives, you need to spread the word. Here are few key ways you can market your corporate wellness focused hotel or resort:
·         Get the first point of contact right- your digital presence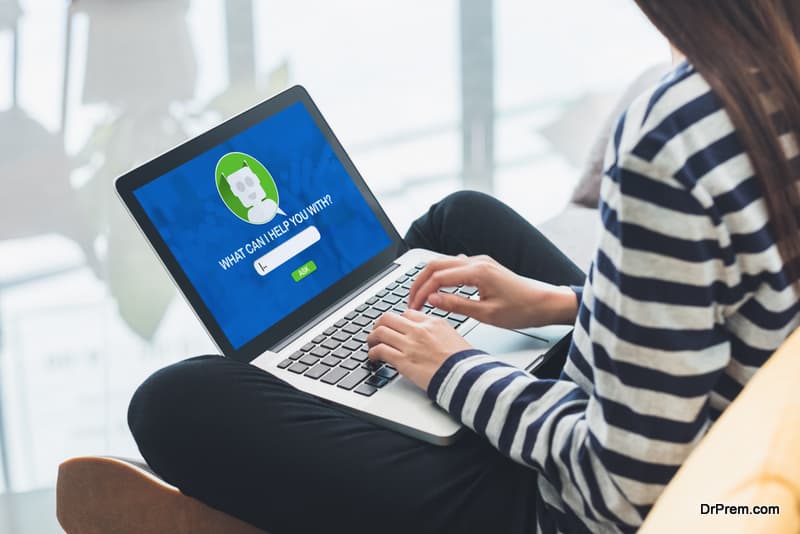 If you are running a dedicated corporate wellness focused facility or offering corporate wellness programs among other offerings, make sure to present it clearly on the website. Create a dedicated web page with all information enabling smooth and easy decision-making of your potential guests. Your contact details, chat bots, and other customer-assisting digital tools should be in strategic position to catch the customers' attention instantly and give specific answers to their queries.
·         Get yourself into online business listings
Surely, you will not be willing to be left out from the common searches like 'corporate wellness hotels and resorts near me' or 'Corporate wellness themed resorts and hotels near me, or 'corporate wellness programs available near me'. Be it on Google business listing or in some other search tools, ensure your online presence and identity highlighting vital information.
·         Get hold of the social media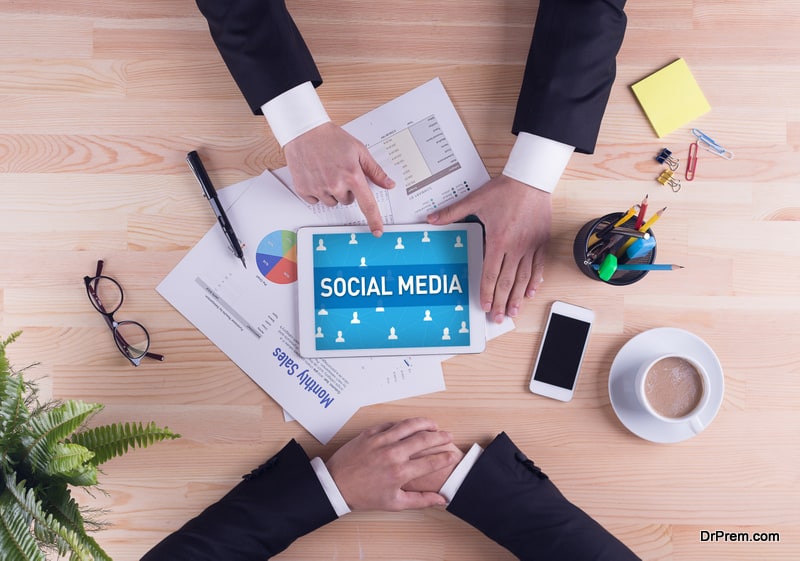 Here information spreads like wild fire. Make sure to put up neat photos, videos and other informative resource showcasing your corporate wellness offerings and proven outcomes.
·         Step up your online engagement
How your offerings are benefitting corporate executives and business travelers? What are the differentiating factors from your competitors? You should convey this message clearly to your customers. Look out for mentions of your services and offerings on various online travel platforms and respond appropriately. While you appreciate positive reviews make sure you handle negative reviews smartly with justified clarification and remedial actions if needed.
·         Seek reviews from your business guests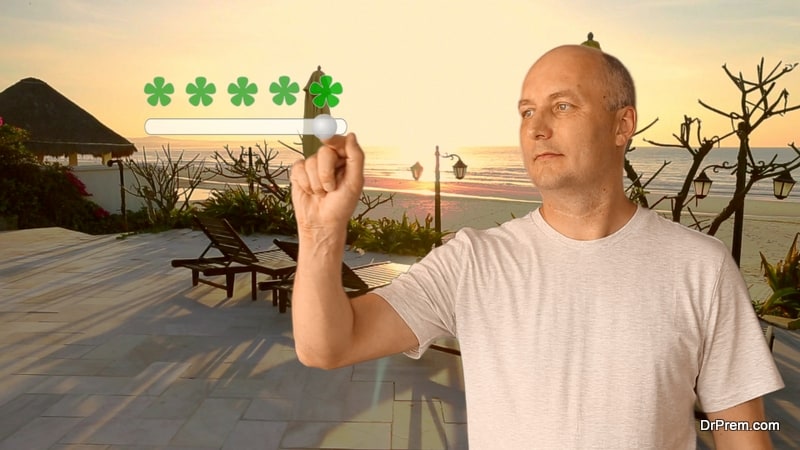 Corporate wellness focused hotels and resorts are evolving with unique propositions. Organizations are looking for affordable and effective corporate wellness program packages for their employee well-being but are unable to find the right one. Reviews from your corporate guests will help you and other organizations get in touch for mutual benefits.
·         Run focused low-cost digital ad campaigns with high ROI
Google Adwords and other campaigns are great to hone-in on the corporate executives and business travelers. Since your wellness propositions for corporates are unique, chances are you will grab the audience attention fast.  Always look for low investment and high-return campaigns to minimize expense wastage.
·         Reach out to local business organizations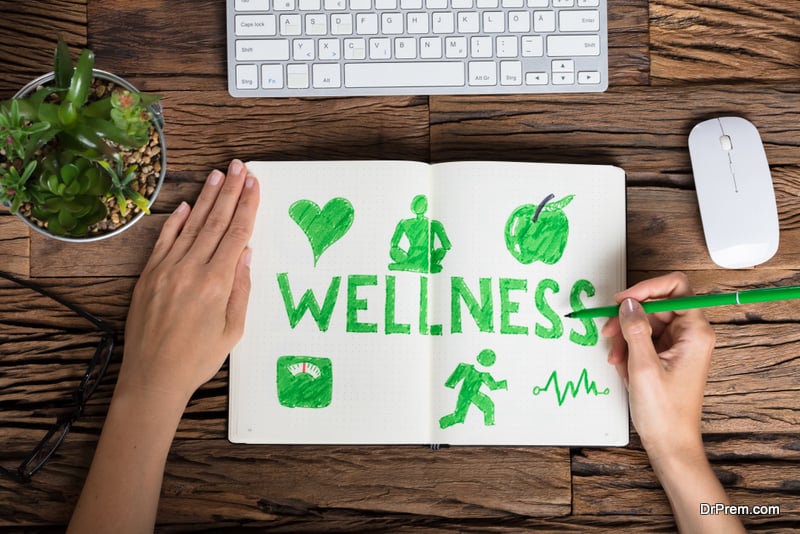 You are offering something special in corporate wellness, and this should reach the ears of the local corporate organizations, chamber of commerce, and other relevant organizations. They would be a great source of referrals as they would be the first to understand your purpose of serving corporate wellness through unique programs.
Read Guide to Marketing and Promoting Wellness Resorts, Wellness Retreats, and Wellness Hotels
Go for corporate tie-ups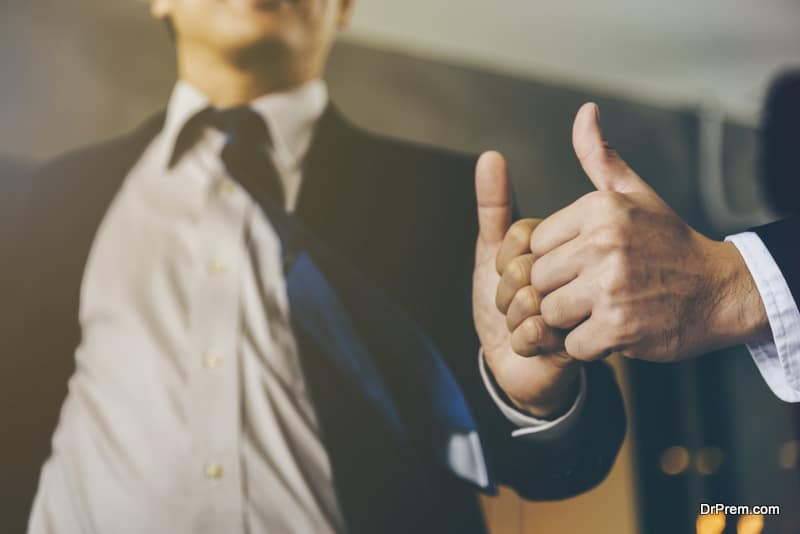 Partnerships with corporate organizations is one of the best ways to ensure a steady RevPAR growth in your corporate wellness hotel and resort. A growing number of corporates taking notable initiatives in corporate wellness programs could select affordable corporate wellness program packages in your facility for training, wellness-enhancement, personality development, corporate outings, or vacations. Instead of providing generalized on-site wellness programs, organizations may consider established outcome-driven programs of your facility. You may also offer special wellness coupons based on the average annual bookings of organizations, a win-win situation for both.
Business travel has fetched $327.3 billion in 2018, given the current trend it will be more wellness oriented. Corporate wellness programs will go beyond the office spaces. Organizations big and small will go for modifications in employee wellness policies which are likely to be extended to corporate travel or vacations. Wellness hotels and resorts cannot miss the bus.