Corporate wellness tourism is an extended workplace wellness program held in a distant location either as short-duration retreats or exclusive wellness holiday packages. In a different location, employees recover from stress fast and are at their best form when back to work.
Did you know people spend 90,000-120,000 hours or 1/3rd of their lifetime working which translates to 11-14 years of working without any break? The time is high to view corporate wellness through a new lens of wellness tourism.
Planned corporate wellness tourism can result in less absenteeism and presenteeism. Business meetings are increasingly clubbed with corporate wellness programs in some exotic locales serving the purpose of business, relaxation, and vacation successfully. Employees take a different approach to work being mindful of their well-being, a win-win situation for all. Corporate wellness tourism consultancy has seen a significant rise with a major shift in work culture and practices.
In this Corporate Wellness Tourism guide, you will read about:
A Guide on Corporate Wellness Tourism- Definition, Importance, Features And Its Association with Business Travel
Why Corporate Wellness Tourism?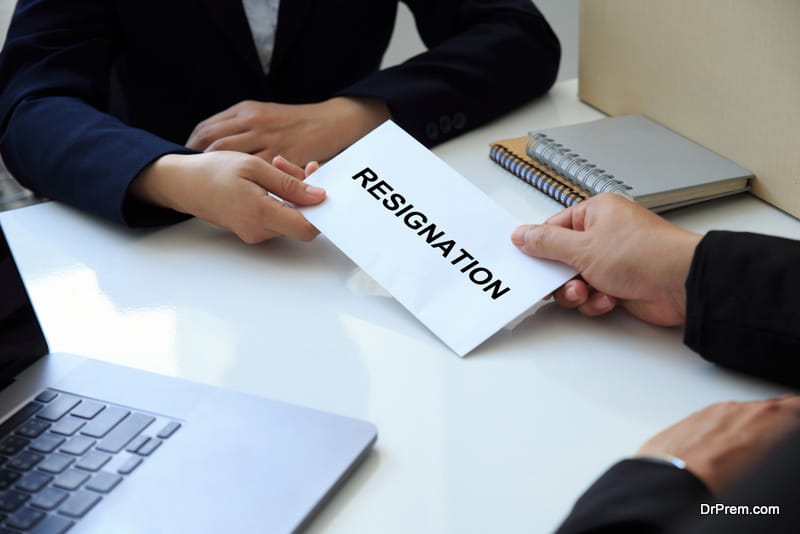 Global workplaces and the workforce are seeing unprecedented changes. 'Phygital' workspace (physical and digital workplace combined), great resignation, and extreme levels of burnout are driving corporates to revisit their approach to workplace wellness.
The need of the hour is Holistic Corporate Wellness,which allows employees to cultivate all 7 dimensions of wellness namely physical wellness, mental wellness, occupational wellness, financial wellness, social wellness, intellectual wellness, and spiritual wellness. Corporate wellness tourism is a valuable addition to employee wellness pursuits. Wellness tourism consultants and advisors have immense opportunities in this growing niche yet to be tapped.
'Always on'culture leading to global workplace burnout
In Deloitte's workplace wellness survey, 77% of respondents reported experiencing burnout at their current job while more than 50% reporting of its recurrence. This is growing at a frightening rate with more people succumbing to it.
Consistently long working hours even on weekends is one of the top drivers of workplace burnout making up 29% of the cases.69% of WFH employees report symptoms of burnout. Those working from home for an extended period are likely to feel left out and suffer from workplace loneliness, a big productivity killer.
You will be surprised to learn that one-third of employees do not feel comfortable taking a vacation (Deloitte's 2015 Workplace wellness Survey). Growing uncertainty and insecurity are pushing many employees to skip vacations badly upsetting their work-life balance.
Need for quality Relationship Building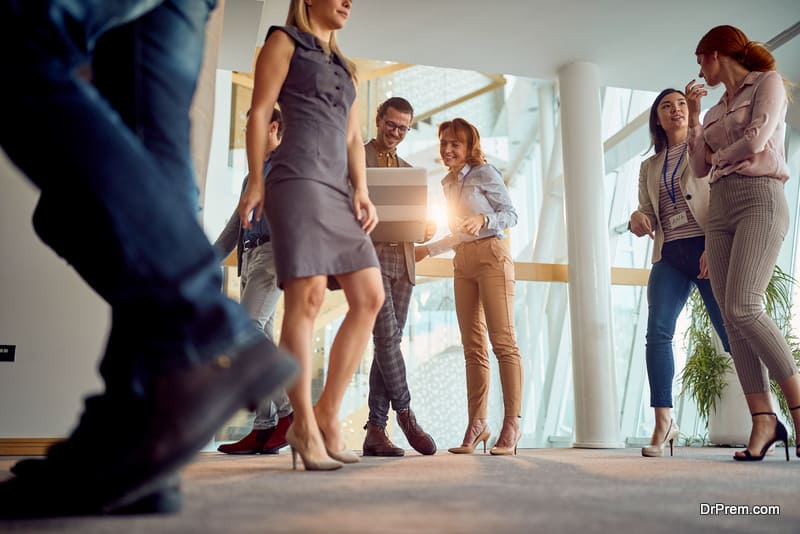 What cannot be achieved within the office space can be achieved outdoors. This is one of the main objectives of Corporate Wellness Tourism. Quality workplace relationships keep your employees happy.Did you know outside the workplace social interaction can be accounted for the 50% positive communication pattern changes in the workplace? 
Encouraging your employees to build relations leads to multiple long-lasting benefits let alone creating a great corporate culture. But cubicles do not give enough space for this. Staff can open up and interact spontaneously only if they are out of the corporate environment.
Research has shown that employees having a strong connection with their superiors and friendship with colleagues experience better mental health and higher self-esteem. They feel more valued over those with poor or neutral relationships at the workplace.
In the 2016 SHRM's Employee Satisfaction and Engagement Report, 77% of participants listed relationships and meaningful connections as a priority. Great team and coworker relationships have a major impact on productivity, company loyalty, and other performance-metrics factors.
Corporate wellness tourism has ample scope to create the right mix of work-and-play programs in a different setting allowing employees to sort out their ways of work-relationship balance. 
Blurring lines of wellness at home and workplace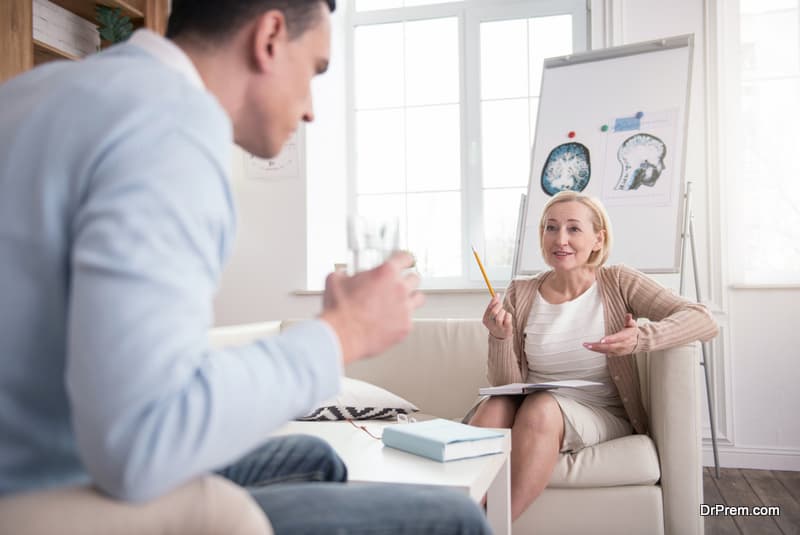 Human wellbeing cannot be addressed in silos. An individual's well-being cannot be at the optimal level if the workplace wellness culture varies dramatically from that at home. Employees should be able to bring their at-home well-being to the workplace.
Today, workplace wellness is not all about physical and mental wellness but also covers other dimensions like occupational wellness, financial wellness, social wellness, intellectual wellness, and environmental wellness.
Therefore, it doesn't come as a surprise when we see organizations setting up napping pods, gyms, libraries, sports clubs, communities, cafes and wellness kitchens. They are taking special efforts to hire emotional counselors, financial advisors, wellness officers, and wellness managers. Corporate wellness tourism takes these efforts to a higher level.
Corporate wellness goes outdoors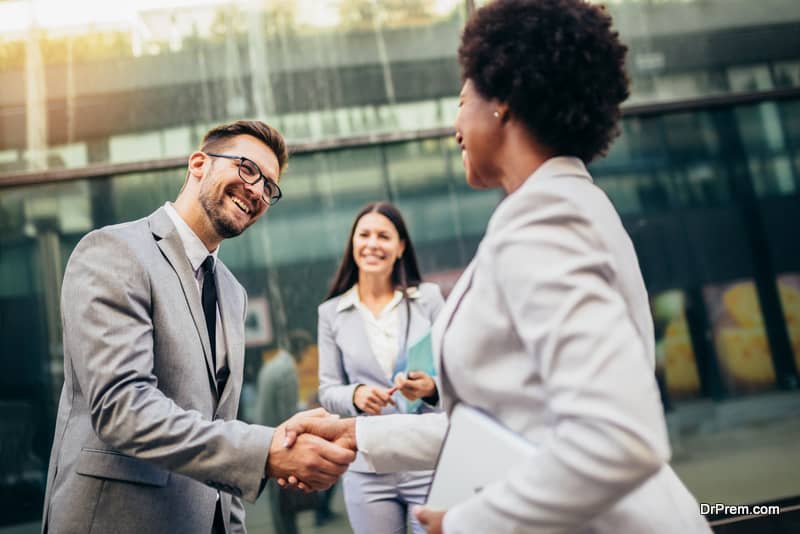 Nature exposure is gaining more importance in corporate wellness programs. Outdoor meetings beyond the office premises are trending. Bright daylight, fresh air, and vast open ambience have an instant impact on human mood and behaviors. People feel relaxed and have better control over their emotional reactions.
Whether it is a tough-deal discussion or upskilling training, doing it outdoors leads to better outcomes. Studies show group nature walks are beneficial for people struggling with mental health issues.
Business travel is highly stressful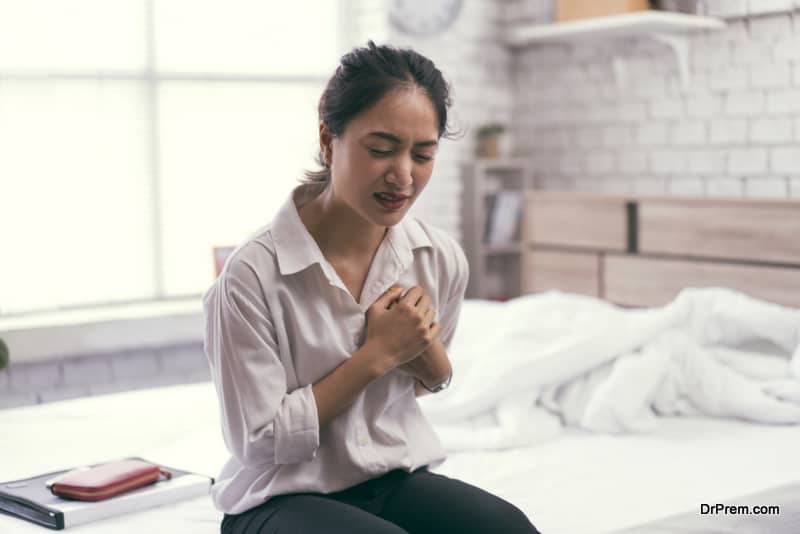 According to World Bank, 75% of staff report high stress in business travel. For quite some time, big corporates have been offering Business travel as a great incentive to lure talent but it turned out to be a severe punishment under the mask of a reward. GWI reports, "A recent Columbia University study of business travelers found that frequent and extensive travel can even increase cardiovascular risk factors (obesity, high blood pressure, high cholesterol)".
Business travel is way different from other forms of travel and is marked by severe disruptions in the normal lifestyle. The schedules are often hectic filled with stressful business meetings and long traveling hours wringing out every bit of wellness and fitness from the executives.
It is mostly the unwellness that rules when an executive is in the midst of business travel caused by:
Unhealthy eating
Travel stress adding to work stress
Too much drinking due to parties and gatherings
Severe disruption in sleeping hours
Very few resting hours
Serious deviation from a normal fitness regime
It is also to be noted that a significant number of young and senior executives are sacrificing a substantial quantity of their quality time for business travel, which is taking a toll on their wellness.
No more living out of a suitcase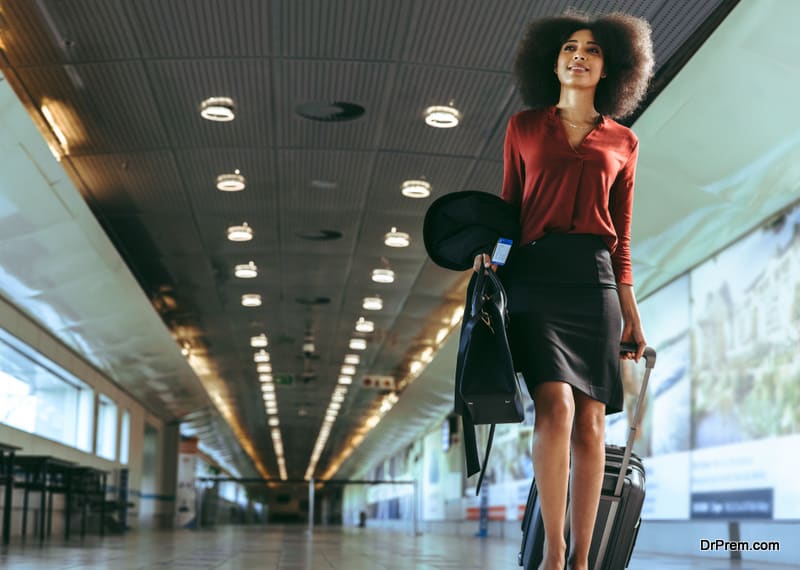 Business travel is no longer business-only. More than 40% of business travel are extended for leisure purpose.  Post-pandemic business travel will continue to grow but a meteoric rise is unlikely.
Business travel will grow but in a different way.People are wary of zoom fatigue and craving for physical meetings. Businesses have realized many opportunities are slipping away only due to a lack of in-person meetings. And this is something quite costly. Over 50% of international business travelers plan to enjoy extended business trips through various leisure activities keeping health and wellbeing in mind.
Where do you think business travelers are putting up? In branded hotels? No. 78% of millennial business travelers preferred vacation rentals compared to 38% of Gen X and 20% of baby boomers. Not only this, they prefer staying out of the crowded cities near attractive sites to make the best of their trip through leisure and wellbeing-enhancing activities.
Corporate Wellness Tourism and Corporate Wellness Programs – The difference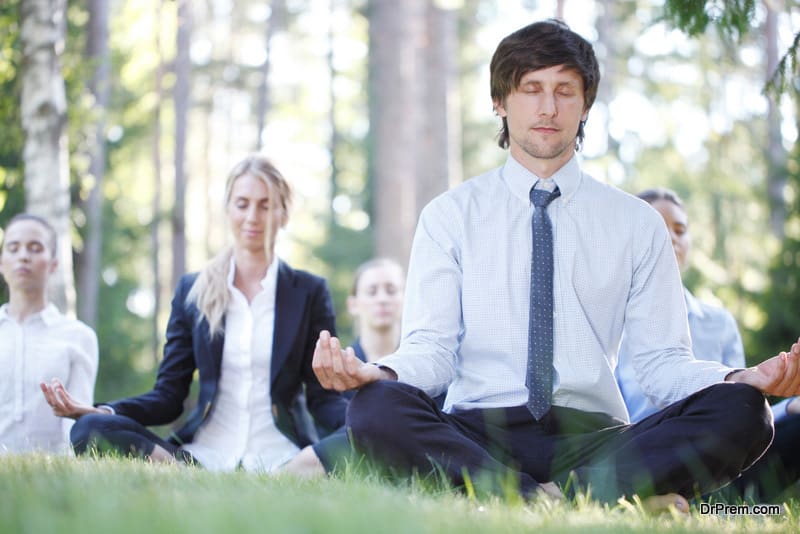 The global corporate world was a tad surprised when Sales force came up with a unique employee wellness program that was to some extent based on corporate wellness tourism philosophy.
Employees are put up in a 75-acre resort to maintain a perfect work-wellness balance. While working, they also took part in yoga, hiking, walking, group cooking, and group workouts to refresh their mind and body and reconnect with themselves and the team.
Corporate wellness programs encompass a variety of wellness activities that are beneficial for the health of their employees. Corporate Wellness tourism takes this approach to a higher level.
One such area where organizations can provide high-quality wellness options is through corporate wellness tourism. When organizations appreciate the importance of corporate wellness and plan to invest in a healthier workforce, this tourism-oriented option comes as an impressive alternative.
Enhanced scope of Holistic wellness programs in Corporate Wellness Tourism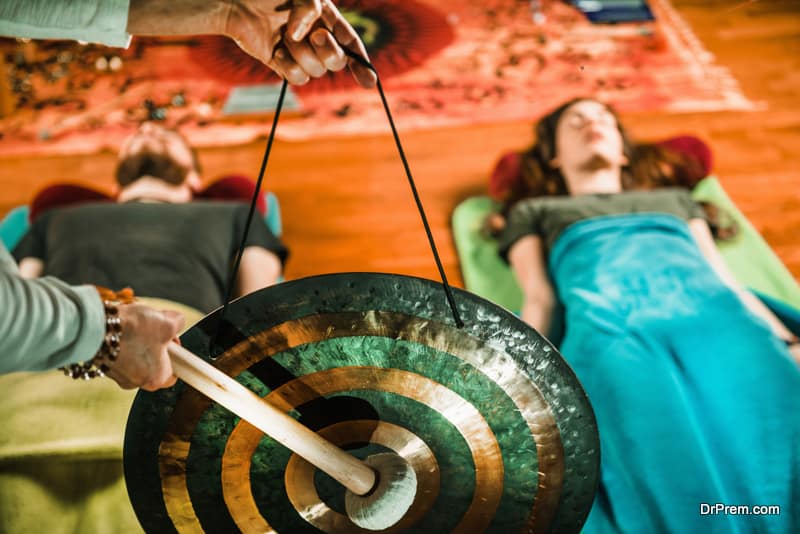 Corporate wellness tourism can be used as a way to ensure maximum employee participation in conventional wellness programs. Many such programs offer services like executive health packages that include health checkups, basic medical investigations, lifestyle assessments, nutrition and fitness advice, etc. There may be workshops for promoting stress management and relaxation techniques, yoga or other fitness sessions, gym, swimming, or other adventurous sports, etc. Additionally, there are other corporate activities designed like quizzes, competitions, contests, etc.
All these are necessary elements of corporate wellness programs, but if they are implemented in a relaxed setting in any corporate wellness resort or hotel, the impact will be long-lasting. Guided mind-body programs, health scans, nutrition counseling, and a dash of pampering programs can make an ideal corporate wellness tourism package.
Corporate wellness resorts and hotels offer limitless tweaks in packages tailormade to meet corporate goals as well as individual objectives. Some common wellness programs that can be included in corporate wellness tourism packages are:
Burnout recovery program
Sleep retreats
Stress and anxiety management
Sound Healing
Music Therapy
Immunity balancing
Digital Detox
Breathwork
Guided mind-body programs
Executive coaching
Wellness nutrition
Wellness spa treatments – detoxification,rejuvenation, beautification, and anti-aging therapies (traditional and western practices)
Rising Corporate Wellness Retreats fueling Corporate Wellness Tourism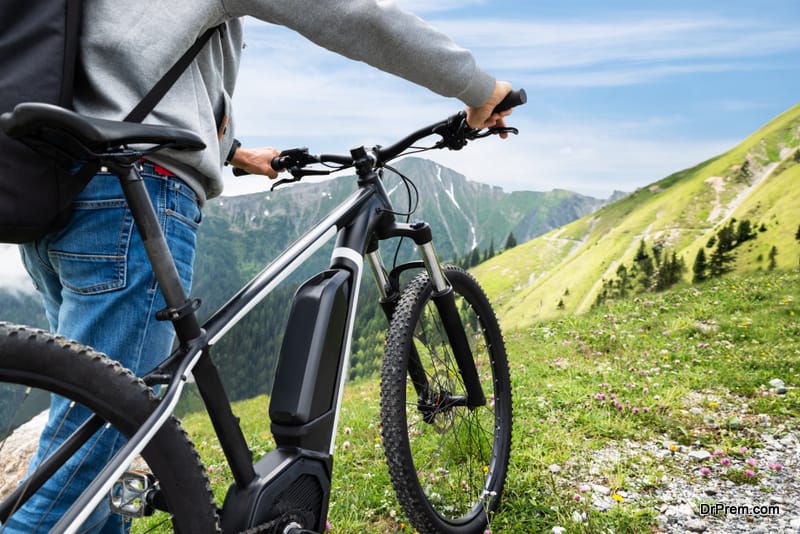 With increasing health awareness and the need for places that promote wellness activities, many wellness retreats or spas and health resorts have flourished. Most of these spas offer wellness packages to organizations and the activities are customized according to the needs of their employees. They often provide healthy food and stay, a revitalizing environment, healthy recreational activities, and various ways of relaxation and pampering the body, mind, and soul.
Wellness tourism has gained popularity in all parts of the world and it becomes all the more interesting when made as a part of corporate wellness. Organizations often choose a destination of their choice and make corporate wellness programs available in a non-traditional way for their employees.
Exclusive corporate wellness resorts and hotels are gradually making their place in the hospitality industry. They are either offering all-inclusive curated corporate wellness programs to different organizations or are providing the infrastructure support and ambiance to organizations to run their programs.
What To Expect in Corporate Wellness Tourism Retreats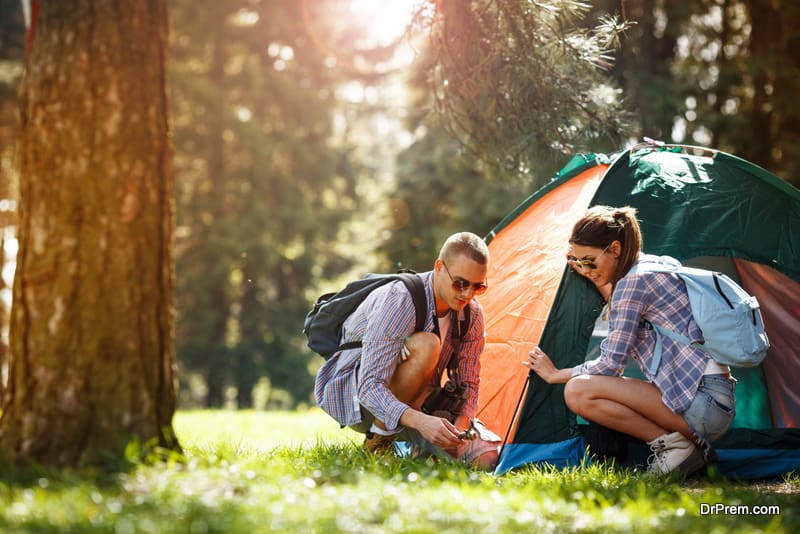 Corporate Wellness Tourism retreats can be set up in any exotic location either in proximity to the workplace or any far-off destination. These could be 1-3-5-7-15 day programs based on specific needs. If executives want to club vacation with corporate wellness programs, they can opt for 7-15 days programs.
General Themes:
Building Resilient Leaders
Encouraging healthy habits and productivity
Creating a better version of self
Workshops:
Executive training
Healthy meal preparation
Creating a healthy sleep routine
Stress Management programs
Wellness Activities
Personalised fitness programs
Guided mind-body programs
Outdoor sports activities
Outdoor nature activities
Accommodation
Nature-based accommodation like beachside cottages, rooms, tree houses, tents, camps, etc.
Vacation rentals or exclusive corporate wellness stays.
Corporate Wellness Tourism takes other trends under its cover
This is not all, other wellness tourism trends are also covered under the umbrella term of corporate wellness tourism
Workcations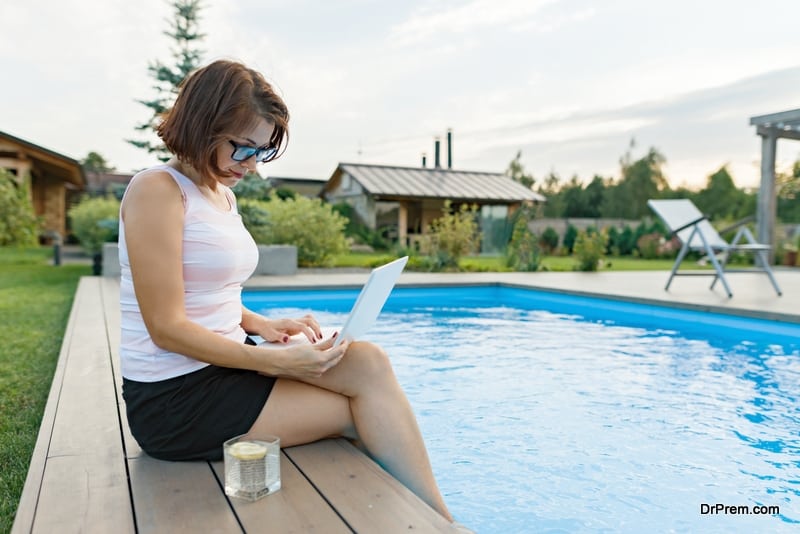 Buffer's 2021 survey revealed that 97.6% of people prefer to work remotely for the rest of their lives.Work from anywhere and hybrid work models allow enough flexibility and work-life balance.
Executives report enhanced productivity in workcations while enjoying a vacation at the same time in any destination. As many as 83% of people in a survey agree or strongly agree workcations helped in coping with burnout.
This new model of work cum vacation has also created interesting options as follows: 
De-stressing getaways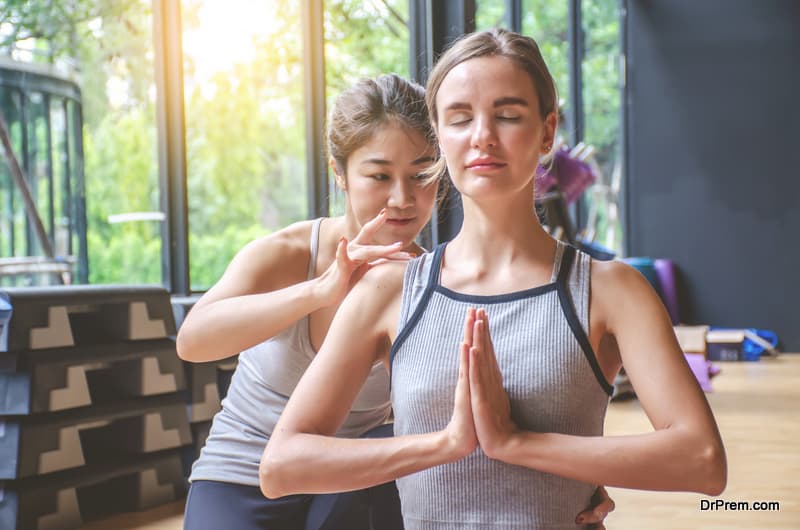 Higher expectations and over-commitment are taking a deadly toll on the physical and mental health of CEOs.  Companies are paying hefty amounts for de-stressing getaways for CEOs in popular destination resorts.
Leading hospitality brands are setting up wellness suites and deluxe wellness rooms with exclusive wellness-inducing features. These include a curated diet, personalized in-room fitness guidance and amenities,and special sleep menus. Wellness resort businesses can create unique de-stressing getaways to attract top-level executives and corporates.
Wellness Sabbaticals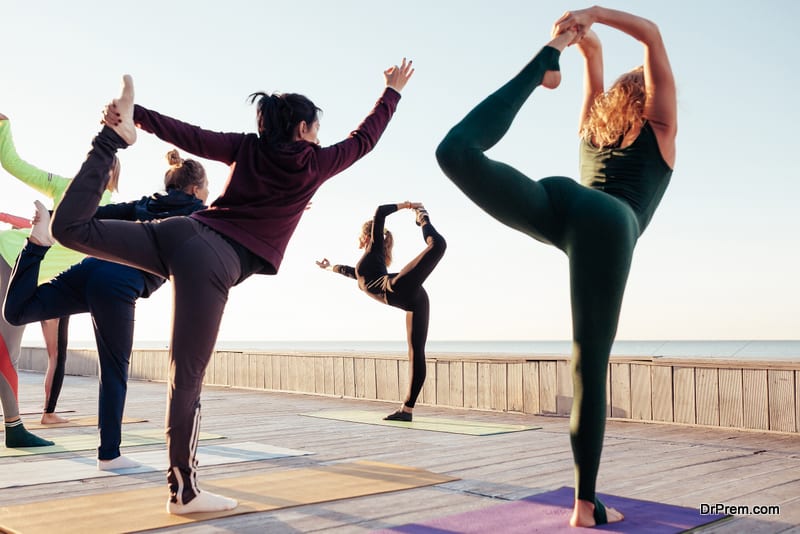 Wellness sabbaticals that became a popular wellness trend a few years before gained traction with the recent proliferation of work from anywhere opportunities. People are taking month-long wellness sabbaticals without going off-the-grid totally but striking a great work-wellness balance. 
Studies say, reduced workload for extended periods in wellness sabbaticals helps to combat burnout.Another study found that people back from sabbatical reported better health and wellbeing and enhanced professional knowledge. More curated wellness sabbatical programs are likely to get integrated into Corporate wellness tourism. Wellness tourism consultants are receiving frequent queries about wellness sabbaticals and destinations suitable for these programs.
How does business travel contribute to wellness tourism?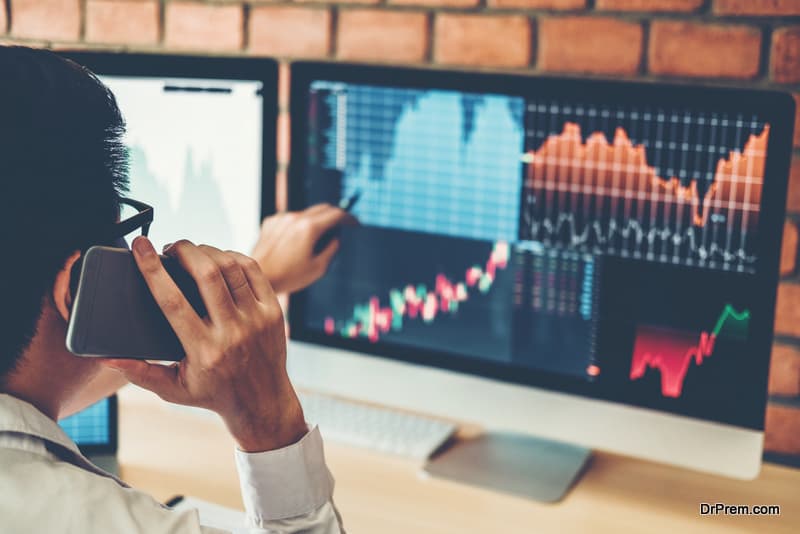 According to Statista, Global business travel spending peaked at $1.4 Trillion in 2019 before nosediving in 2020.In a GBTA survey with organizations on business travel spending, respondents expect spending to get back to 59% of the pre-pandemic levels by 2022 end and 79% by 2023 end.
Despite uncertain global economic scenarios, terrorist attacks, and persisting global health issues, business tourism is showing resilience maintaining its upward trend.
The pressing need to improve business performance in multiple global locations, business travel remains a critical driver in creating regular success stories for organizations. With increased business opportunities along with tough competitiveness in the market, business travel is expected to head towards more encouraging numbers.
Moreover, improved connectivity has made travel less time-consuming facilitating the rise of business travel. While organizations may see improved bottom lines from business travel, all is not always well when it comes to the wellness aspect of the business travelers.
Higher spending on secondary wellness activities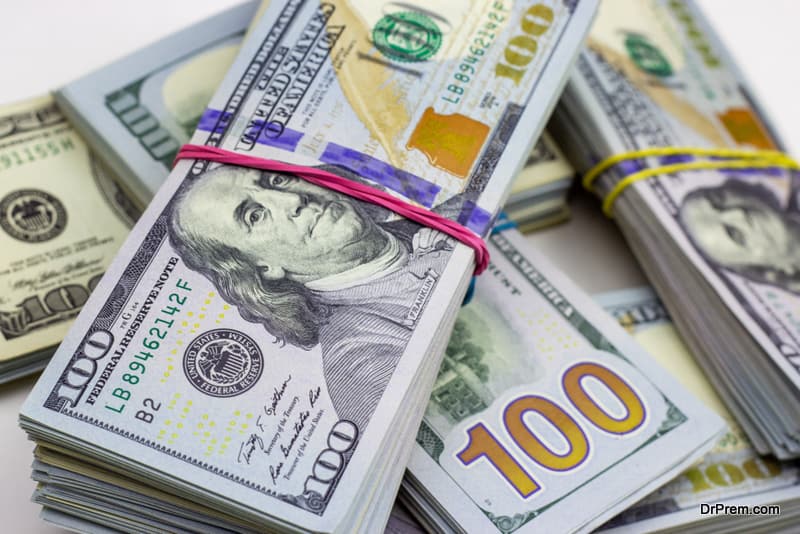 Secondary wellness travelers, those opting for wellness activities amidst a preplanned trip, constitute 87% of the wellness trips contributing 86% of the expenditures.
In this scenario, business travelers make a substantial contribution in secondary wellness activities pushing up the growth curve of the wellness tourism market. Wellness resorts and hotel businesses can tap this vast secondary wellness market by creating great corporate wellness tourism packages.
The emerging class of business travelers: Mixing business with leisure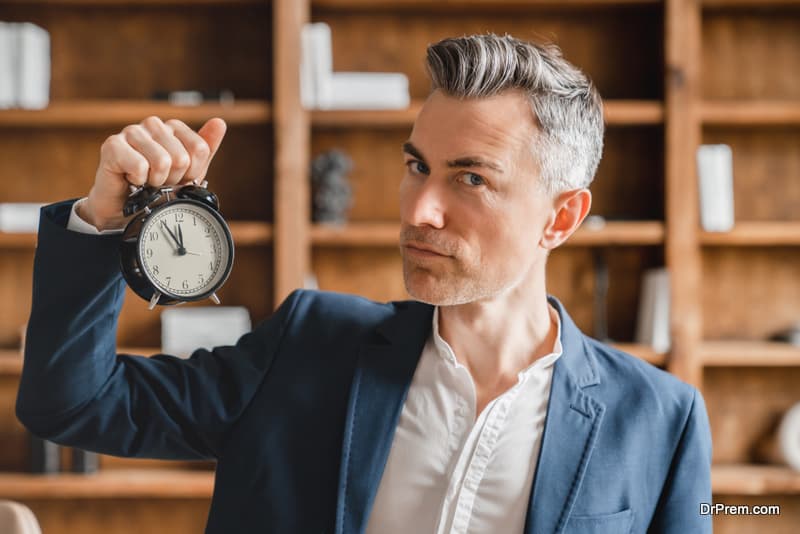 The emerging business travelers are showing keenness in incorporating wellness activities in their travel schedule creating a Bleisure package. Here business and leisure activities form a unique mix. For many junior executives, business travel has become more of a lifestyle and therefore they are smartly integrating the wellness factors into their business trips.
Another factor that is pushing business travelers towards wellness travel is the big time constraint. Most top-level executives and CEOs hardly can take a time off to unplug and relax. For them, secondary wellness tourism in a business trip is the most preferred way to preserve their wellness.
Though it is not advisable to mix business with pleasure when mixed with leisure, it does make some sense in view of the greater interests of the employee and organization.
No hardworking executive likes to get back home run-down from an exhaustive business travel, which will take a few more days to achieve the full working potential. This affects productivity a lot.
Extending the business travel to make most of the wellness activities: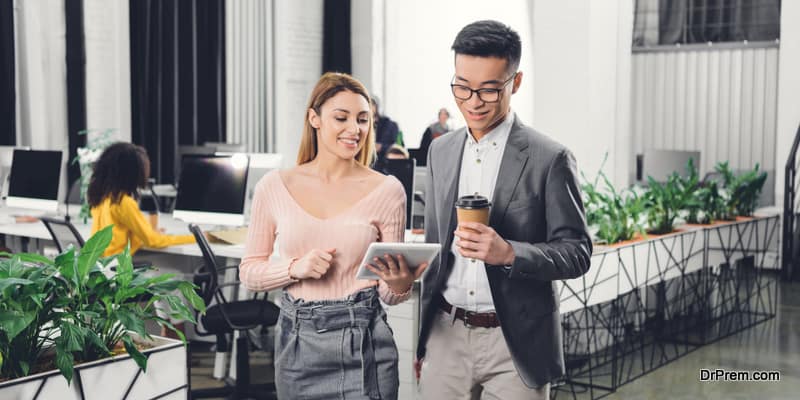 It is like killing two birds with one stone. A recent study by Booking.com states that 49% of business travelers extend their business-oriented travel schedule to enjoy the destination through wellness activities. Another study of Founder's Card members shows that 81% of entrepreneurs engage in business cum wellness-oriented trips.
Even many organizations are willingly approving such leisure mixed business travel and are happy to see their executives back at work station fully charged. Traveling with a partner on a business trip is also a rising trend to spend quality time along with work. With the trend to continue, days are not far that such wellness mixed trips would be the norm for business travel.
Business travel shaping the hospitality industry: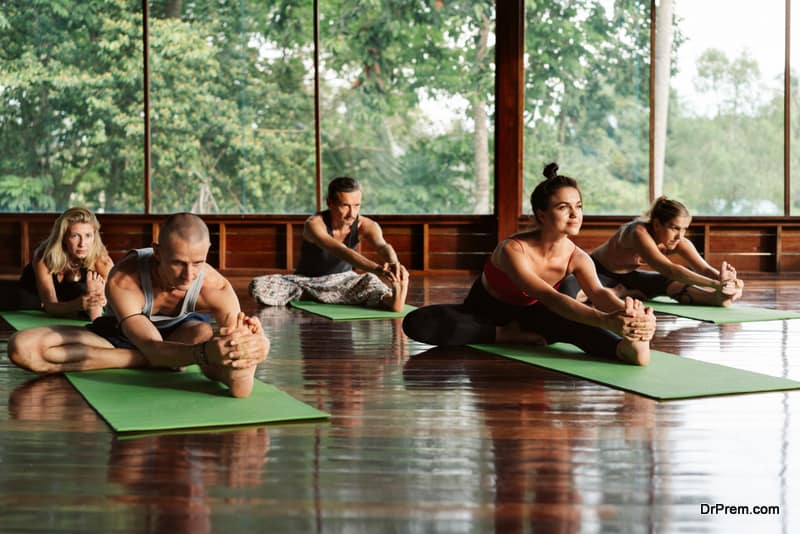 The hospitality industry is emerging in a new profile to accommodate the demands of wellness travelers where business travelers constitute a significant fraction. Hotels and resorts are going for all-out arrangements allowing business travelers to maintain their wellness level.
Rolling out fitness mats, setting up high-end gyms and spas, and dishing out a healthy diet is not everything that these resorts are offering. They are also setting up special yoga studios and meditation centers or arranging special wellness-oriented trips according to the preferences of the business travelers.
Providing personalized packages is one great thing that the hospitality industry is seriously looking after to increase the number of loyal customers. Therefore, with the trend of business cum leisure travel to continue, the wellness tourism growth curve is poised to touch newer highs beating the market expectations.
How workaholic population can get life back through corporate wellness tourism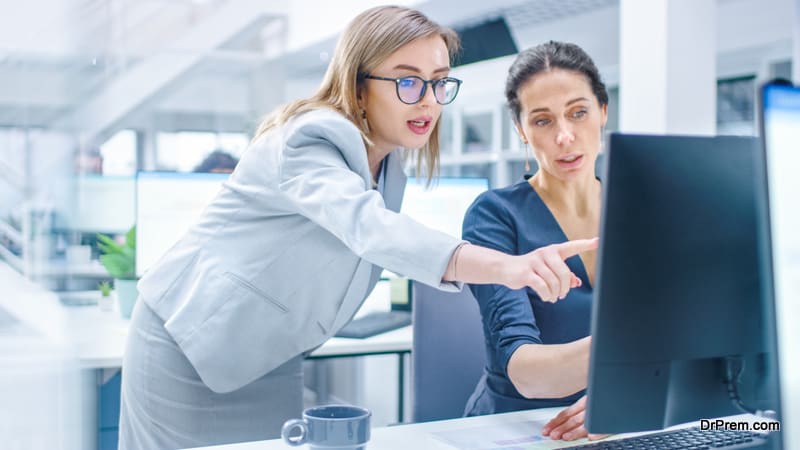 Does it pay to be a workaholic? More often than not. You may at most earn a few words of appreciation from your less productive peers or a pat on the back from your boss but at what cost?  Frankly speaking, workaholism is no longer respected and can have dire consequences. As per a noted organizational consultant of Colorado – "A workaholic will die faster than an alcoholic any day".
Mind your obsession before it gets the better of you: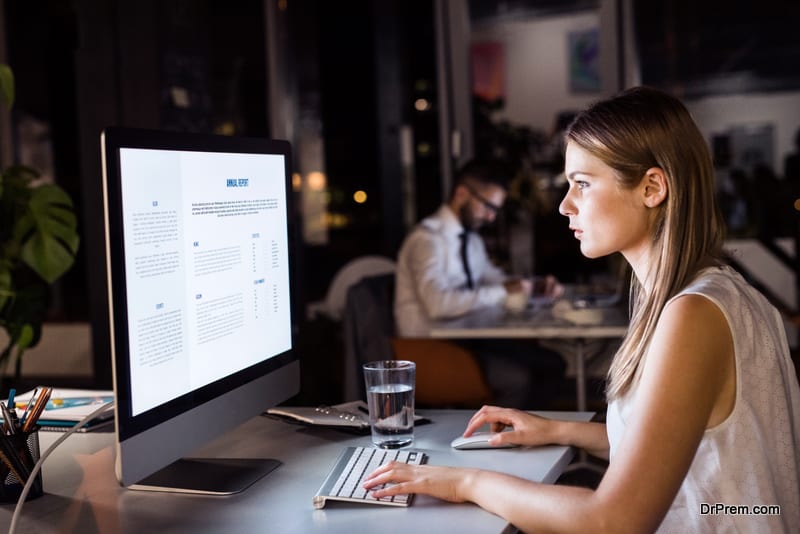 It is the obsession with work that creates the workaholic brand. Psychiatrists assign this as a coping strategy culminating from emotional problems including anxiety disorders, insecurity, and depression.
Due to this, they love to remain engrossed in their work often at the expense of their health and personal life. Professional commitment takes precedence over personal commitment and it almost gets set into their DNA.
A report from GWI (Global Wellness Institute) says that 54% of US employees did not avail the due leaves meaning they worked 662 million days more than they ought to do. This reluctance to take breaks from work impacts negatively on productivity.
Researchers at Kansas State University surveyed workaholics who remain plugged into work for 50+ hours per week and reported they follow worse diets, are in the habit of skipping meals and have more mood-related problems or even worse suffering from depression. They found a link between overworking and a reduced state of physical and mental wellbeing.
From the given facts and stats, it is evident that the global workaholic population should seriously consider taking breaks from work before falling prey to serious physical and mental conditions, which would ultimately rob their obsession with unbounded working.
The irony of the fact is that most workaholics are oblivious of their status of well-being unless some serious symptoms prevent them from sticking to their obsessed regime.
Understanding the value of wellness and vacations: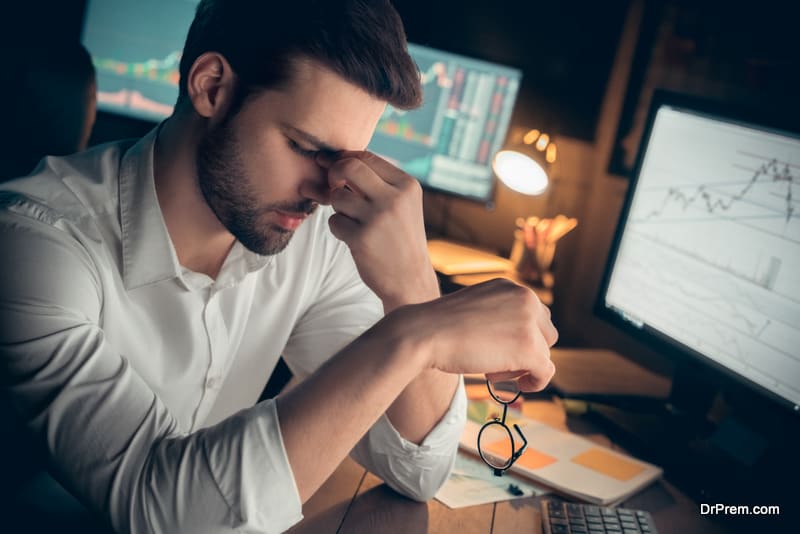 A study by the State University of New York at Oswego after surveying 12,000 men aged between 35 and 57 reported that those who go for one vacation every year reduce the danger of death by 20%.
If a person is a workaholic, the damage done by the close claustrophobia of computers, papers, worksheets, countless phone calls, emails, and decision matrices by which he/she is bound, sometimes becomes irreparable.
Today vacations are considered a necessity of life and not a mere luxury-driven event Vacation enhances health, happiness, productivity, and the overall quality of life. It could bring groundbreaking changes in one's life making it more creative and elastic.
Wellness-oriented tourism – a better vacationing choice: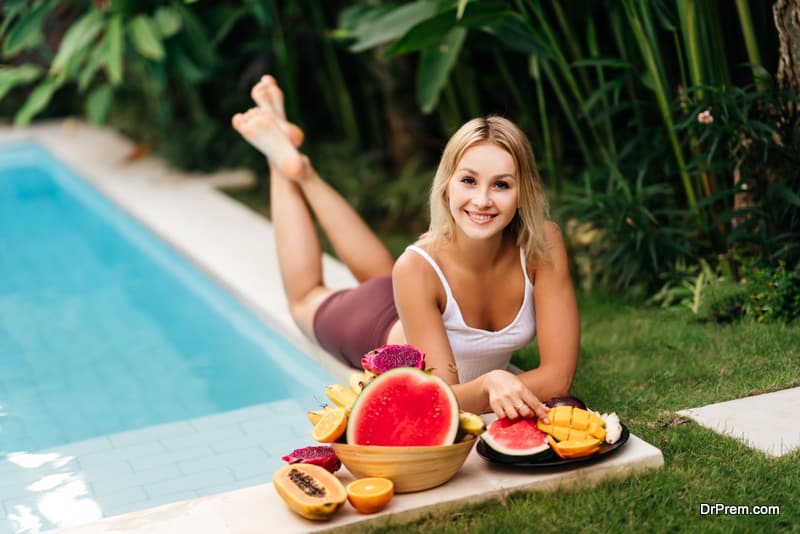 For the workaholics to get back the desired shape and spirit, wellness vacations would make a lot of difference in their quality of life. They need to be convinced about the importance of being well in all respects. They need to understand that life should be nurtured to bloom in every sphere and not be driven by a particular obsession.
Wellness-induced tourism is emerging fast with new facets as people have learned to value wellness. If you are a workaholic, it is high time to get into this trend to prolong your productivity as well as appreciate a better quality of life.
While confined within the walls, workaholics seldom care for their wellness. Faulty eating habits, erratic sleeping schedules, and long hours of desk work are common. The result is often hypertension, depressed mood, and, of course, obesity which they remain oblivious of.
Therefore, choosing a wellness vacation would be a better choice to retune the body and mind. While on a wellness trip, you eat healthily, sleep properly, and engage in activities soothing for your stressed body and mind. Most importantly, all your activities are guided by trained experts.
It is not that you would be pushed to a rigorous residential school-like schedule but it allows you to do what you want to do without any strings of commitment attached. This emotional freedom is necessary to bring back the harmony of mind and body, which would lead to enhanced productivity and creativity.
Spiritual activities in Corporate wellness tourism are added advantage:
Spiritual activities like yoga and mindfulness meditation form an integral part of wellness tourism. It is often observed that after coming from a retreat, a person turns mentally tranquil and rejuvenated. Such retreats have been very much beneficial for workaholics. They enable them to uncoil and reorganize their physical and mental setting.
They do not feel drained out emotionally and physically. A short trip amid pristine surroundings brings fulfillment. It sets the equilibrium of life which was beginning to get unsettled by the workaholic routine.
Researchers at the Marcus Institute of Integrative Health at Thomas Jefferson University in the United States have stumbled upon a new finding that in people going for spiritual retreats, a transformation takes place in their grey matter.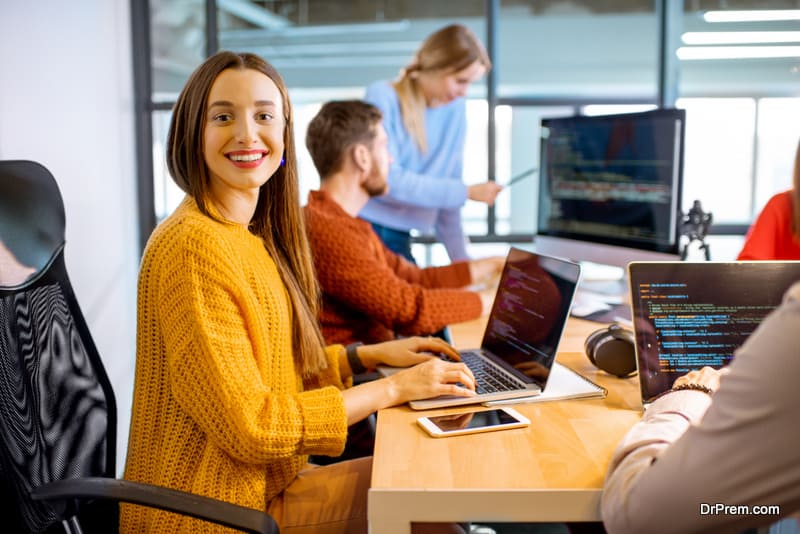 Retreats trigger the 'feel good' dopamine and serotonin in the human brain which is intimately related to happy emotions. The subjects under study after coming back from spiritual retreats have expressed pronounced improvements in their physical and mental health.
Initially, you may not be inclined to get into such activities but the ambience itself becomes so inspiring that stimulates a fresh flow of creativity driving you to persuade all good and healthy activities.
Finally, it would also make you realize that nothing disastrous is going to happen if you take breaks from your work. On the other hand, with renewed vigor, you will find life more meaningful and enjoyable.