Mumbaikars are forced to a highly stressed lifestyle caused by regular overstretched working hours and time-consuming commutation. So it is time for you to take a break from this crazy daily routine and pay attention to your overall wellness. After all, quality of life is what matters most! Here are a few exciting wellness getaways for you that would re-infuse a fresh dose of wellness enabling you to enjoy life in a much better manner.

12 Wellness retreats around Mumbai that you need to visit
12 Wellness retreats around Mumbai:
1. Atmantan wellness resort, Pune: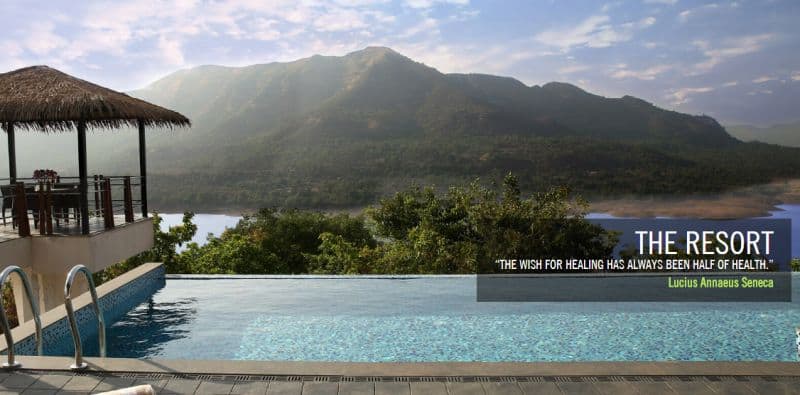 Image Source : atmantan.com
Just about 4 hours drive from Mumbai, this tranquil wellness retreat located amidst the stunning view of Sahyadri hills and Mulshi Lake has everything to recharge your life force. A retreat that strictly prohibits cell phone and smoking opens all the avenues of wellness helping your body and mind regain their vitality.
The resort keeps you engaged in yoga and meditation sessions, fitness activities and healthy nutrition, massages and wellness consultations that you could maintain even at your home. The luxurious 1500 Sq ft Mango Tree Villa offers infrared sauna, infinity pool and a private butler. Housing a spacious super luxury spa, this wellness resort offers traditional Ayurveda, Chi Nei Tsang and Pranic chakra treatments to complete your wellness sojourn.
2. Eskay resort, Borivali: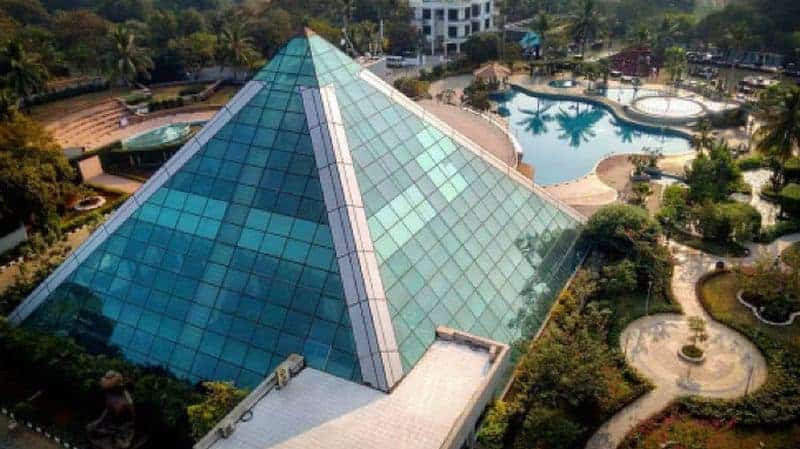 Image Source : theweddingbrigade.com
The Zen inspired architecture and a large Buddha statue of this resort sets the perfect wellness ambience to soothe stressed out body and souls. In spite of being amidst the city, the resort is planned in such a manner with inbuilt water bodies and beautiful landscapes that do not alter an iota of the wellness factors. The lotus ponds blooming round the year creates a peaceful haven devoid of chaos and disturbance.
The glass pyramid clubhouse offers a lot of indoor and outdoor sporting activities keeping the visitors engaged. For enhancing fitness, you have the 10,000 sq feet fitness club equipped with modern exercising tools. The proposed Ecotel set to be launched soon will house 36 luxury rooms with soft chanting verses playing in the background.
3. Govardhana Eco-village, Palghar: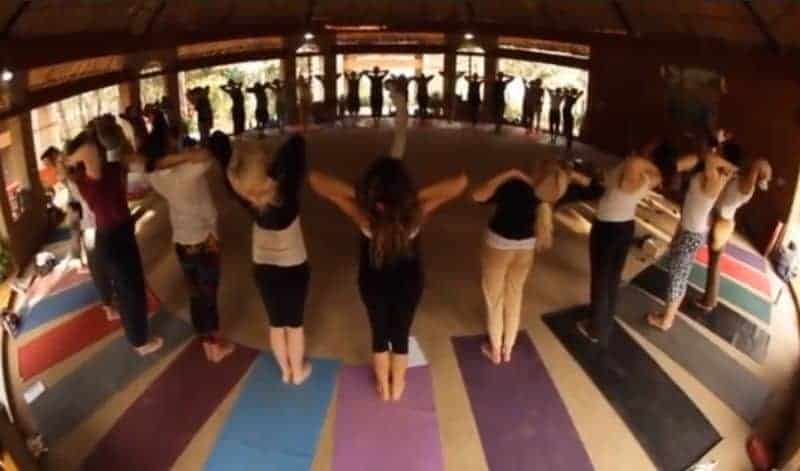 Image Source :  ecovillage.org.in
Facilitated by ISKCON, a sustainable farming community has come up in the foothills of stunning Sahyadri mountain range offering exhausted city dwellers a pleasant escape from the daily grind.
The 28 day/200 hour guided Yoga program of traditional Hatha and Ashtanga yoga accompanied by meditation teaches you to take care of your body and mind for a sustained wellness.
4. Ananda Yoga Retreat, Pune: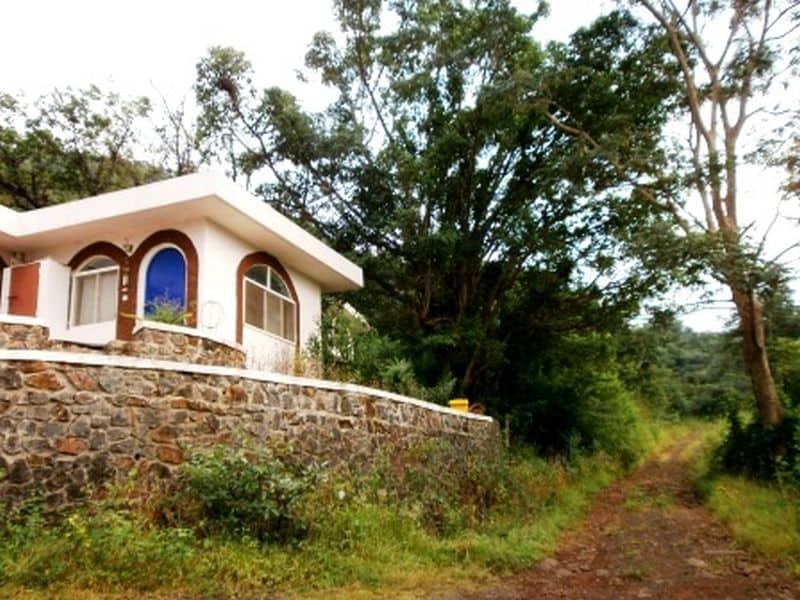 Image Source :  anandayogaretreat.org
Going truly by the name, this wellness retreat located along the hills of Pune is the right destination for happiness. This simple wellness resort with well tuned yoga and meditation programs rejuvenates your body and mind. These programs are crafted so as to apply in your daily life and not only for days spent here.
You enjoy a healthy palate with nutritious food items processed through organic farming. Just a three and half hour drive from Mumbai, Ananda resort would be a great pick for weekend rejuvenation.
5. Anandvan, Bhandardara:
Image Source :  anandvanresorts.com
Perched 2800 ft high on Sahyadri hills amidst awe inspiring wilderness, Anandvan Bhandardara wellness resort offers a great ambience where nature unravels her in the most gorgeous form. An oasis of wellness, Anandvan restores the harmony of your mind and body with the nature through traditional Ayurveda treatments and unique massages.
Pamper yourself with luxurious stress relieving spas giving your body the right balance of nourishment. Soothing fragrances and soft music relaxes your mind fully taking you to the ultimate level of wellness. Located 165 km Mumbai, it is just a few hours' drive to reach this nature's playground.
6. Shine Spa, Grand Sheraton Pune: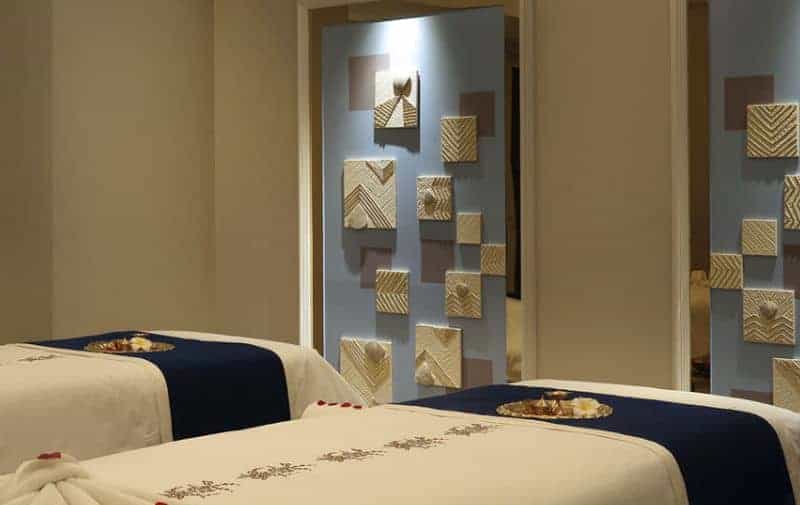 Image Source :  starwoodhotels.com
If you have a special liking for massages to get the ultimate relaxing feel, Shine Spa of Grand Sheraton Pune would perfectly fit your bill.  The wellness spa is renowned for two iconic massages like Potli massage with heated herbal poultice and the Bamboo massage using bamboo sticks of various shapes and sizes.
Several steps of treatments carried out before and after these unique massages relax the body muscles and enhance blood circulation giving you an energized feel.
7. Heavenly Spa, The Westin Pune:
Image Source :  starwoodhotels.com
This is another popular wellness resort around Mumbai. The spa specializes in enhancing mental wellness through specific massages stressing on a specific emotional note. You will be asked to pick up a stone among three each labeled with a specific virtue like love, hope and gratitude.
While the massage session is on, you will be asked to fix your gaze to the stone that you have picked to enable better mind-body synchronization for achieving the desired state of wellness. This special massage session will not only relax your body muscles and improve your circulation but would also restore your emotional balance.
8. Ayurvedic Village, Panvel: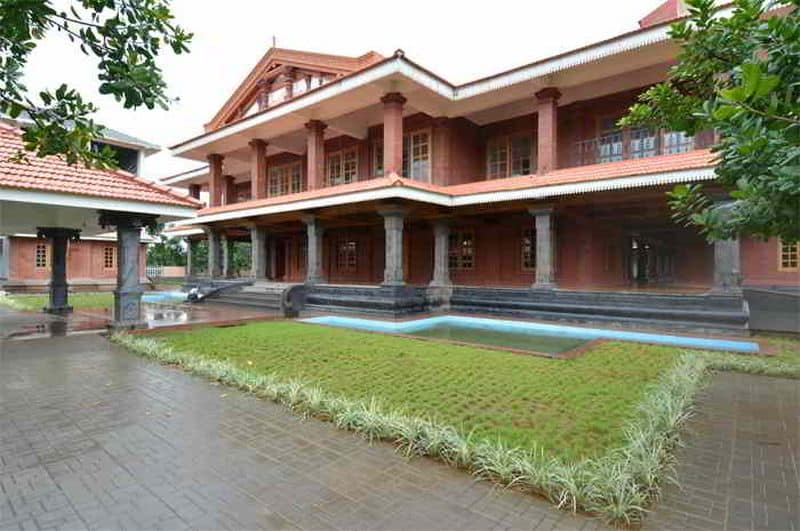 Image Source :  ayurvedicvillage.com
For the traditional wellness seekers, this modernized village would be the best choice. Located in the fringes of Mumbai, this new 65 acres wellness property offering a breathtaking landscape fills the mind with utmost serenity that one longs for.
This wellness retreat offers traditional Ayurvedic massages and treatments using exotic herbal ingredients energizing your body and mind to the fullest. The luxurious accommodation accompanied with delectable dishes makes you feel the ultimate bliss of wellness that you miss in Mumbai.
9. Tanpura Farm, Badlapur: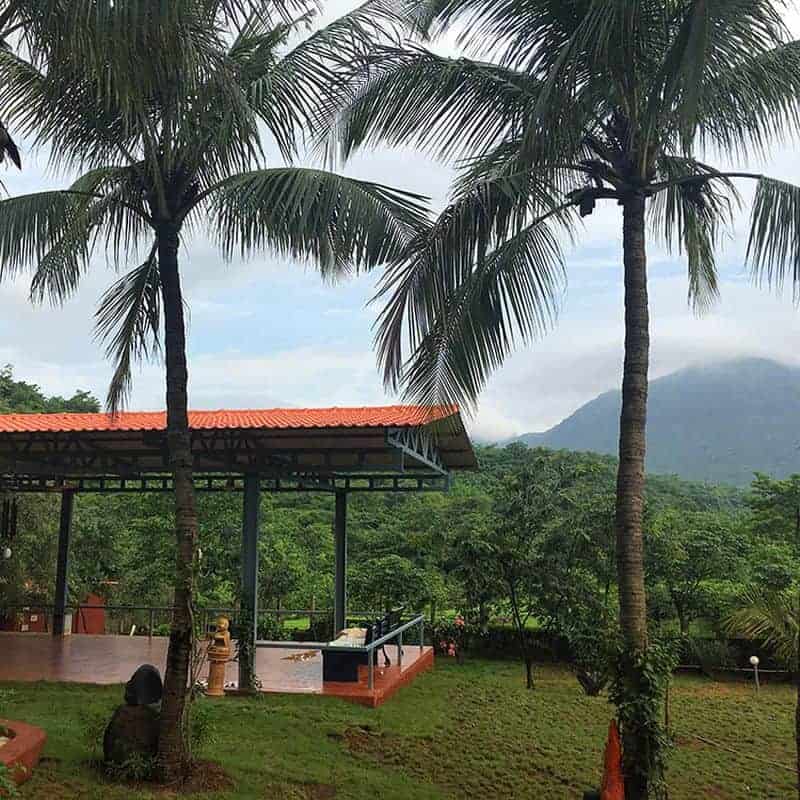 Image Source : lbb.in
How about going for some wellness activities in a farm amidst rustic surroundings instead of high-end resorts and spas? You get to spend a unique wellness vacation in the Tanpura farm located in Badlapur. The yoga session carried out amidst a great panoramic setting surrounded by lush mountains is highly relaxing enabling your body and mind communicate with nature in a perfect harmony.
Hatha Yoga and Ashtanga Yoga are given due importance followed by pranayamas and stretching exercises. The hearty homemade lunch and trekking to waterfall fills your cup of wellness to the brim. You are back home as a fully energized person.
10. Swaswara Wellness Retreat, Gokarna: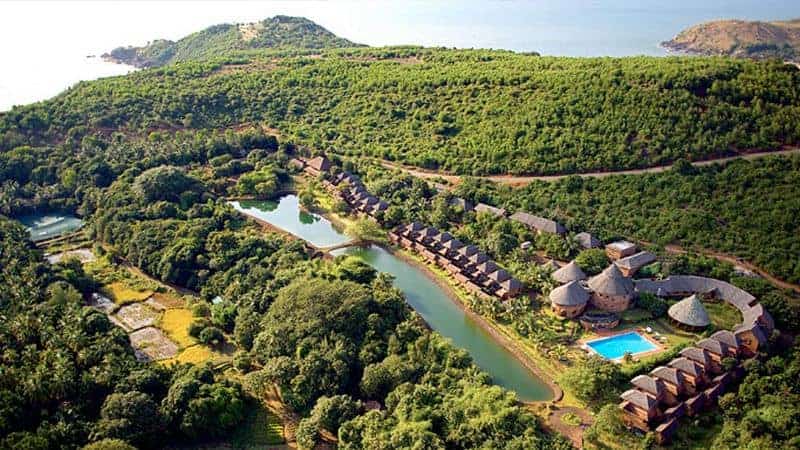 Image Source :  swaswara.com
This may not be the wellness retreat around Mumbai but if you are willing to cover a little more distance, a great wellness experience awaits you.  Swaswara Wellness Retreat Gokarna in North Karnataka is a place that would rejuvenate you mentally and spiritually. It would be an overnight journey from Mumbai by train. By flight, it will take much less.
11. Kare Ayurveda and Yoga Retreat, Mulshi, Pune:

Image Source : karehealth.com
Dream of an ideal day spent on wellness you will get it in Kare, a completely ayurveda based resort. Located amidst a tranquil location in Mulshi, you feel the sense of wellness in its aesthetically designed rooms. Pamper yourself with age-old rejuvenating massages followed by ayurveda diet.
You get access to an extensive library built within the resort premises, engage in indoor games or enjoy walking outdoors. You can also participate in Iyengar Yoga during the stay. The price is reasonable compared to the services and programs offered.
12. Basho, Mulshi: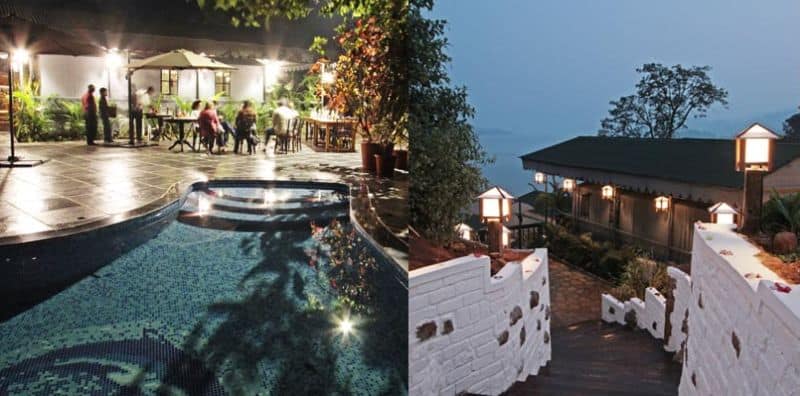 Image Source : basho.co.in
Another wellness retreat around Mumbai, Basho has a special rustic charm. Stone floors and Indo-Greece vibes further add to the charm. The retreat gets its name from the Haiku poet Basho Matsuo who believed in simplicity. The retreat specializes in yoga sessions. After participating in it, you can chill beside the pool enjoying a refreshing drink.  You get a mix of wellness and relaxation. The zen-themed resort is purposed to take you closer to nature.